(**) Disclosure: This post may contain affiliate links, meaning our company, JCHQ Publishing will get a commission if you decide to make a purchase through the links, but at no additional cost to you.
Whenever I talk about the real estate career, people usually think of being a real estate salesperson, mortgage broker, or home stager. However, being a notary loan signing agent is actually a hidden gem that many have been missing out. 
How to become a notary loan signing agent in Arizona? To become a notary loan signing agent in Arizona, applicant must submit an application to the Arizona Notary Commission, pay the filing fee, purchase the notary seal and journal. 
So what does a loan signing agent do in Arizona? When people are getting a mortgage to purchase a house, or they need to refinance their property, there will be loan documents involved. Your role as a notary loan signing agent is to walk through the set of loan documents with the borrower and witness them in signing the paperwork. 
You would also need to verify the identity of the signers, place the notary stamp on the signed documents, then send them back to the escrow company. 
But keep in mind that you should NOT be providing legal advice, and you cannot explain the terms of the loan documents to the borrower.  
I've spent days researching and writing this guide. Here, you'll find the steps by steps to become a notary loan signing agent in Arizona, income updates. What does it take to work in this profession? And other helpful details about this career. 
Note that this guide is for general information only and not to provide any professional advice. Although I've tried to put down info as accurate as I could possibly find, you should always refer back to the Arizona Notary Commission and the State law. 
So now I have got this off my chest, let's explore the notary loan signing career in Arizona.
Would you like to learn how to make $75 to $200 per signing appointment? You must check out the Loan Signing System from Mark Wills. (**) This is one of the best training programs for loan signing agents. Many students have achieved remarkable business success after taking this program.
5 Steps to Become a Notary Loan Signing Agent in Arizona
Step 1: Meet the basic requirement
At least 18 years of age
Legal resident of Arizona
Able to read and write English
Have not convicted for a felony (unless civil rights have been restored/ lesser offense involving moral turpitude/ the nature is incompatible with the duties of a notary public)
Step 2: Purchase a surety bond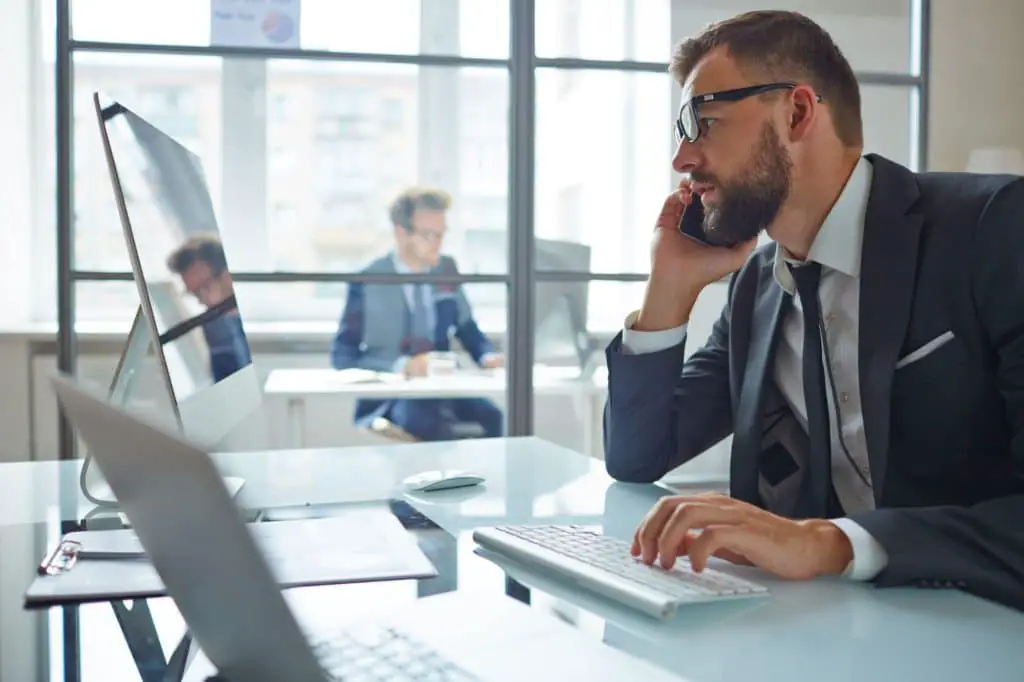 The State Law requires you to purchase a four-year $5,000 notary bond. You must get it from a licensed surety such as a notary bonding company, an insurance company, or a notary organization. You could search for them online.
NOTARY BOND REQUIREMENTS Use the check boxes below to ensure that a bond meets the filing requirements. Bonds must:

 Display the applicant's printed name and be signed in two places exactly as it appears on the application.

 Display effective and expiration dates and shall have the expiration date always one day less than the effective date four years later.

 Be countersigned by the bonding company's authorized agents in two places on the bond form.

 Be properly notarized [A.R.S. § 41-312(B)].

 Be notarized with jurat language and must not contain blank lines.

Bonds cannot: Be issued more than 60 days before or 60 days after the commission is initiated [A.R.S. § 41-315(B)]. Also, the bond's effective date cannot overlap the previous commission's bond end date, even by one day.

Quote from Arizona Notary Public Reference Manual
Note that the surety bond is to protect those for whom the notary public performs a notarization, but not you as a notary public. If you need coverage for your professional services, you should consider getting an Error & Omission insurance (E&O).
Step 3: Register at the Arizona Notary Commission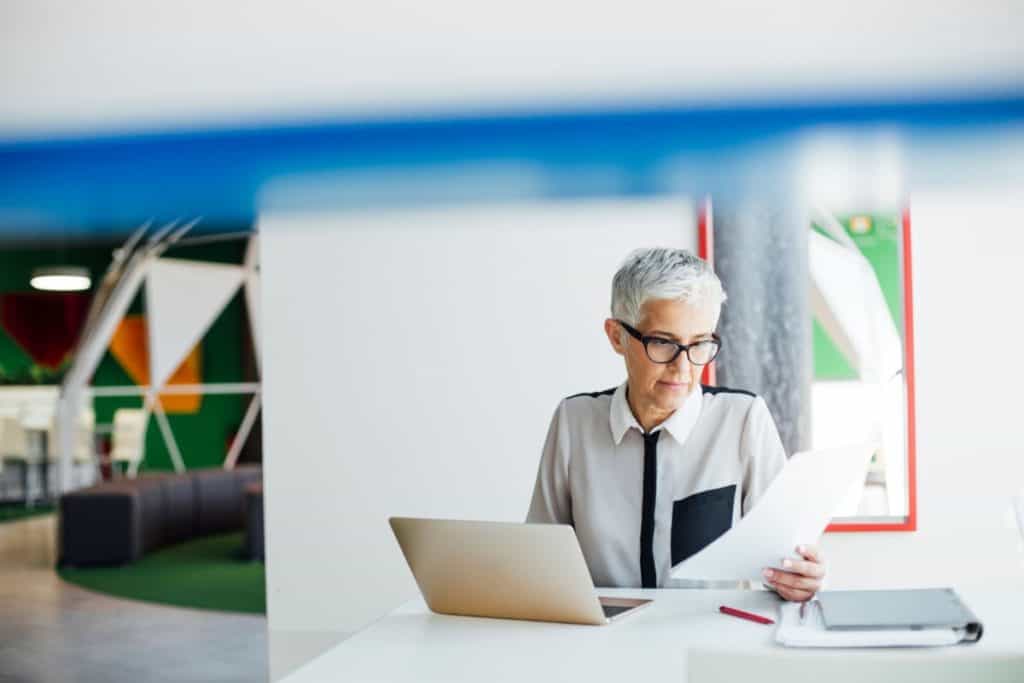 Download the Notary Application from the State website. When you scroll to the bottom right corner of the page, click on the "Start" button. It will prompt you to answer some processing questions. Then they will generate the application in a PDF file to print out. 
Prepare a $43 cheque or money order payable to "Arizona Secretary of State." This is for the filing fee. 
Once you gathered all the documents (including the surety bond), you may mail them to:
Secretary of State, Attn: Notary Dept.
1700 W. Washington Street, Fl. 7, Phoenix, AZ 85007-2808
Step 4: Review the notary public certificate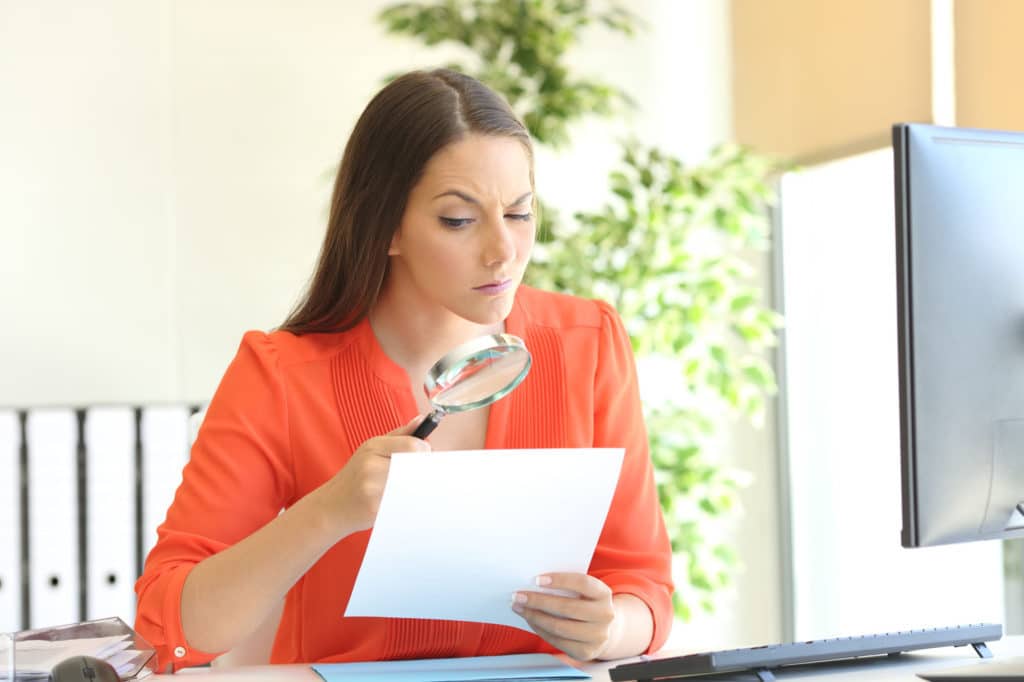 After the Arizona Notary Commission receives your application, it typically takes them 3-4 weeks of processing them.
After you receive the certificate, it's better to review and make sure all the details are correct. (e.g., your name, county of residence, commission dates).
Step 5: Get the notary business supplies
To start the notary loan signing business, you'll need at least a seal and a journal.
For the stamp, you may use an embosser, (also referred to as a crimper). But it must do so in together with a rubber stamp notary seal.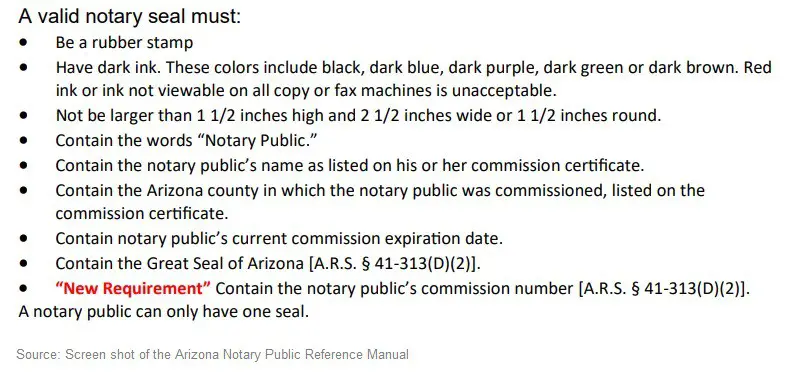 As for the journal, I find it surprising that it must be in a paper format. (Well, at least at the time I am writing this post.). It's better to use a permanently bound journal because their pages are more difficult to remove or lose than loose-leaf pages.
You may find it at stationery, office supply stores, or through notary organizations.
The journal is an essential part of good business practice. It acts as proof that you have taken reasonable steps to identify the signer of a document. You should record the list notarial acts in chronological order.
How much can you make as a notary signing agent in Arizona?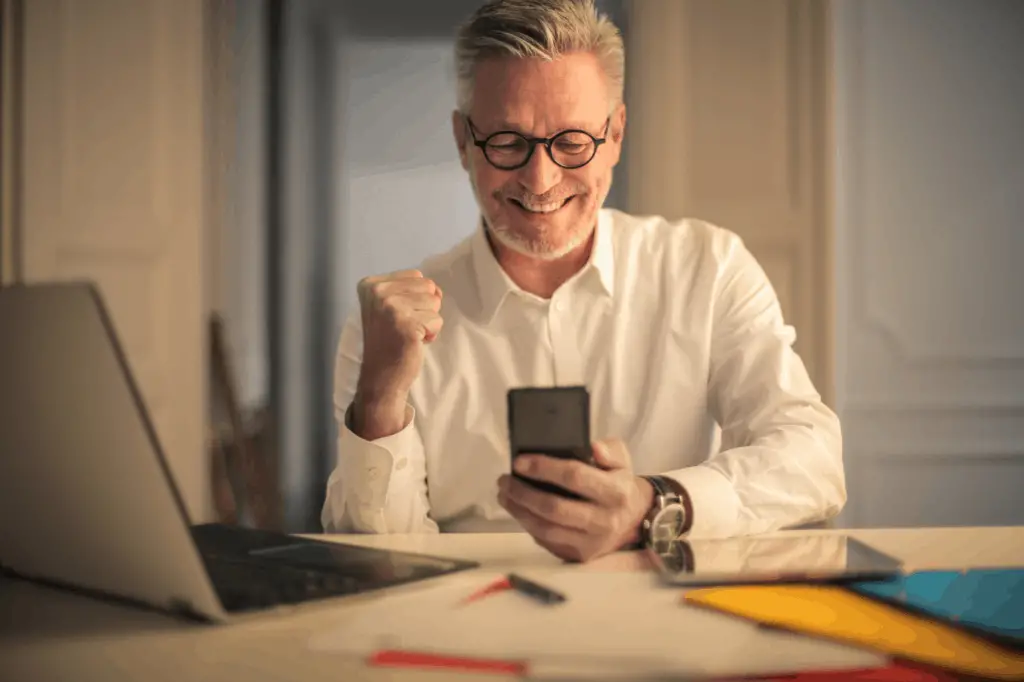 The average annual income of Loan Signing Agent in Arizona is $50,842. The income typically ranges between $27,974 to $56,677. Top earning loan signing agents in Arizona are making over $84,551.
Top 10 Highest Paying Cities for Loan Signing Agents in Arizona
| City | Annual Salary |
| --- | --- |
| Prescott Valley | $50,033 |
| Yuma | $49,450 |
| Mesa | $47,555 |
| Avondale | $45,863 |
| Tucson | $45,742 |
| Chandler | $45,651 |
| Peoria | $45,252 |
| Glendale | $44,878 |
| Scottsdale | $44,548 |
| Surprise | $44,338 |
(+) Source: ZipRecruiter.com – March 11, 2022
How's the loan signing business? Let's hear from the Loan System Ambassador!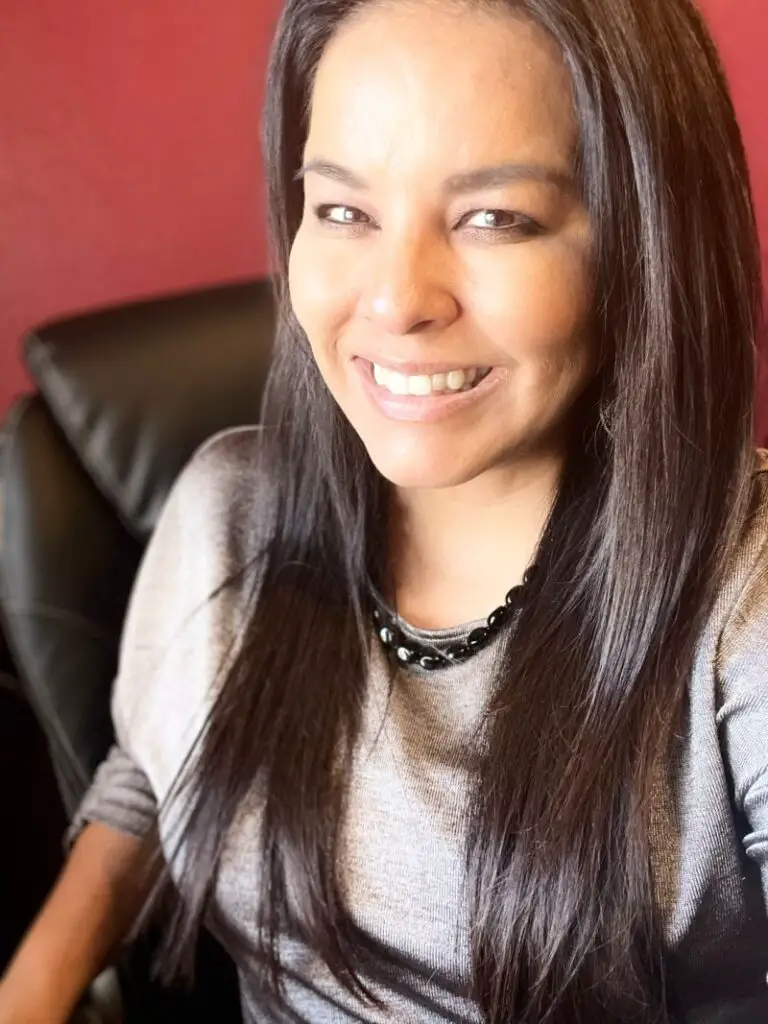 " I'm in Arizona, and the average fee for signings is $150 for purchases and refi's and $125 for seller docs. With my signing service, I bring in about $30K per month. 
I'm still growing my business and hope to double that by the end of the year. It's definitely not easy to get business and takes a lot of time, effort, and hard work. I set weekly, monthly and yearly goals for myself and my business and how I want to grow it. "
– Irene Rueda, Loan Signing Agent and Arizona Loan Signing Ambassador
What's a better way to learn about the notary loan signing business than speaking to someone who is incredibly successful in the industry?!!  Here's an exclusive interview with Irene Rueda, where she shared her journey in the loan signing business, how she got from making $800/m to $30,000/m and her thoughts about Mark Wills's LSS training program. Be sure to check it out!
Is there demand for notary loan signing agent in Arizona?
As long as people are obtaining mortgages or refinancing their homes, there would be a demand for notary loan signing agents in Arizona.
All originated mortgages in Arizona
| YEAR | RECORDS |
| --- | --- |
| 2017 | 213,547 |
| 2016 | 236,688 |
| 2015 | 198,908 |
| 2014 | 155,001 |
| 2013 | 224,986 |
| 2012 | 247,572 |
| 2011 | 146,231 |
| 2010 | 160,055 |
| 2009 | 190,609 |
| 2008 | 165,011 |
| 2007 | 292,272 |
Furthermore, some states are "Attorney states," which means only an attorney can handle the closing paperwork. Whereas, others are "Escrow States" where a loan signing agent can do the work.
According to the First American Title, Arizona is an "Escrow State," which is good news if you are interested in starting a notary loan signing business.   
What education do you need to become a Arizona notary public?
There is no official education or training required to become a notary loan signing agent in Arizona.
But a good place to learn about this profession is by reading the Arizona Notary Public Reference Manual. It is a 56 pages guide published by the Department of State Office of the Secretary of State.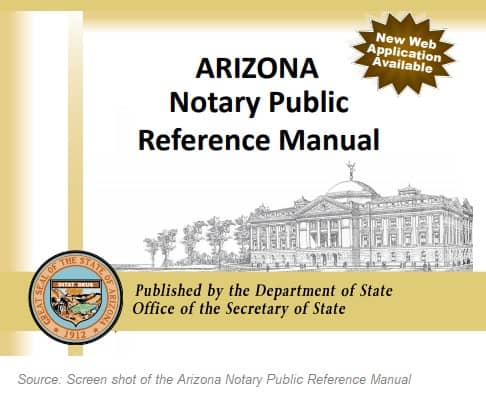 This manual has six chapters which cover:
Notary Application Process
Notary Commission
Notarial Duties
Notarial Acts
Notarial Law and Rules
Sample Certificates
I'll leave a link of this manual in the reference section at the end of this post.
Is there a test to become a notary in Arizona?
There's no exam for becoming an AZ notary.
How much does it cost to become a notary in Arizona?
It would cost approximately $194 to become a notary in Arizona.
Here's the breakdown: 
Surety bond – $25
AZ Notary commission filing fee – $43
Professional stamp- $40
Notary Seal Embosser – $36
Notary Journal – $50
There could be other expenses involved, such as E&O insurance, travel expenses, and other business supplies.
How long does it take to become a AZ notary signing agent?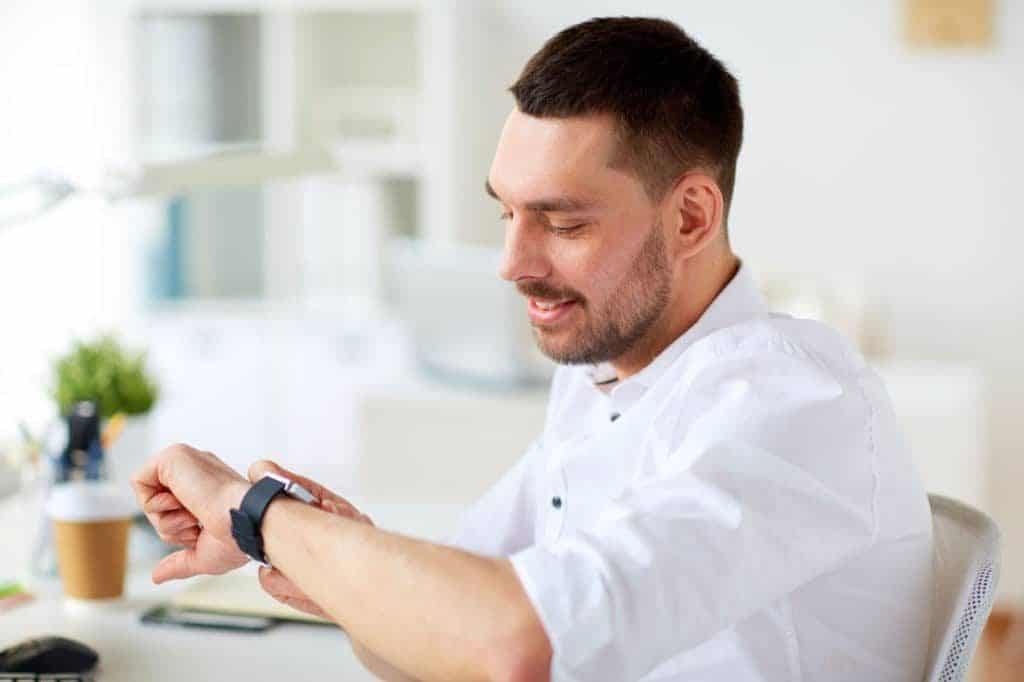 It would take around 3 to 4 weeks for the Arizona Notary Commission to process the application. But you could also pay an extra $25 to expedite the process. It could reduce it to 2-3 business days.
Can a felon be a notary loan signing agent in Arizona?
Having a conviction for a felony may impact the application to become a notary loan signing agent in Arizona unless civil rights have been restored.

How to renew notary in Arizona?
Every four years, you would need to renew with the Arizona Notary Commission. You must submit a renewal application, filing fees, and a new bond. You may do so 60 days before the expiration.
Can I notarize for a family member in Arizona?
You must not notarize any documents where you have any financial or beneficial interest in the transaction. Therefore, notarizing a document for any family member could call into question, and such practice should be avoided.
A Video Summary to Become a Notary Loan Signing Agent in Arizona
If you are reading up to this point, I bet you must be interested in the notary signing profession. But why reinvent the wheel when there is a proven system that works? Many students had great success following the Loan Signing System (LSS) from Mark Wills. You may click here to check it out yourself. (**)
Disclaimer: The information in this post is for general information only, and not intend to provide any advice. They are subjected to change without any notice, and not guaranteed to be error-free. Some of the posts on this site may contain views and opinions from individual not related to JCHQ Publishing. They do not necessarily reflect our view or position.
(**) Affiliate Disclosure: Please note that some of the links above are affiliate links, and at no additional cost to you. Our company, JCHQ Publishing will earn a commission if you decide to make a purchase after clicking on the link. Please understand that we include them based on our experience or the research on these companies or products, and we recommend them because they are helpful and useful, not because of the small commissions we make if you decide to buy something through the links. Please do not spend any money on these products unless you feel you need them or that they will help you achieve your goals.
Reference: