(**) Disclosure: This post may contain affiliate links, meaning our company, JCHQ Publishing will get a commission if you decide to make a purchase through the links, but at no additional cost to you.
Property management can be a fantastic career if you enjoy coordinating tasks and communicate with different people.
As a property manager, your role may include showing and leasing vacant units, advertising, collecting and depositing rent, supervising and coordinating maintenance and repair orders, handling tenant concerns and complaints.
In most states, to become a property manager, you can obtain either a real estate broker license or a property manager license from your state's regulatory department. You may also get a real estate salesperson license and work for a licensed managing broker.
If you are interested in knowing about the property management career, this is the guide for you. You'll learn about the steps to become a property manager, and FAQ about this profession.
But before we start, I want to give a brief disclaimer. This post is not intended as legal advice or state/federal property management training. It is for general information only. Each state could have a different requirement to become a property manager. Please always follow your State laws and best practices.
8 Steps to Become a Property Manager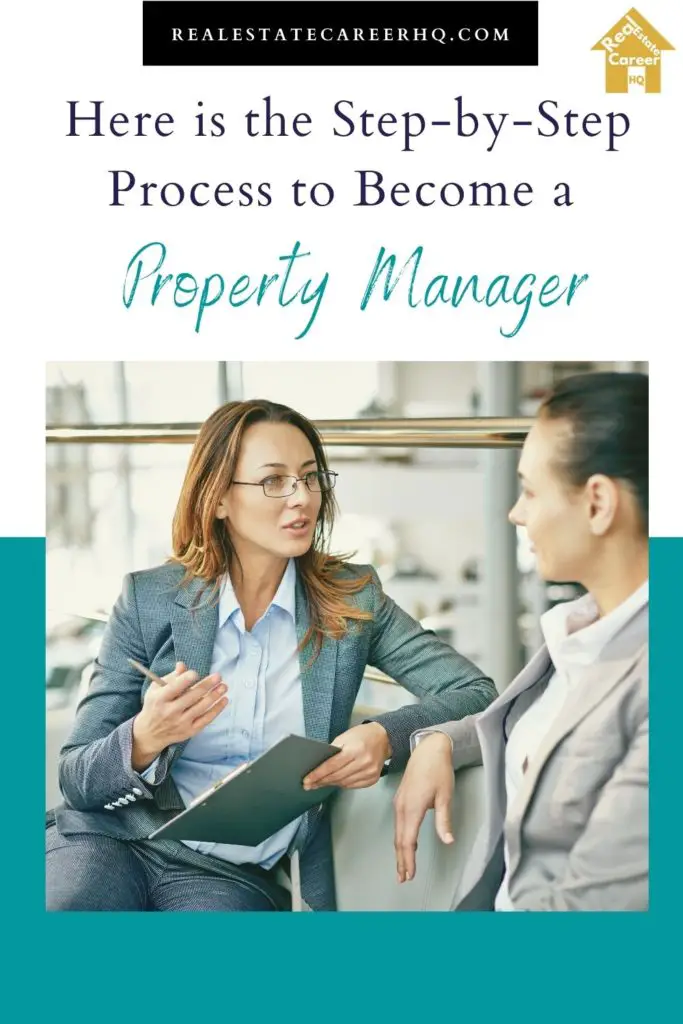 Step 1: Meet the eligibility requirement
You need to have a valid SSN and hold a high school diploma or GED equivalent.
In most states, the minimum age to obtain a real estate/property management license is 18. However, I have seen some states, such as Illinois, which require the applicant to be at least 21 years old.
Step 2: Complete the pre-license education
You need to complete the pre-license courses from an approved provider. The required credit hours usually range from 75 to 90.
The curriculum would includes real estate law, commission rules, authorized relationships, duties, disclosure, brokerage activities, penalties and procedures, property rights, title, deeds and ownership restriction, legal descriptions.
The course fee is about $350 to $400, with exam prep included.
Step 3: Pass the Real Estate/ Property Manager Exam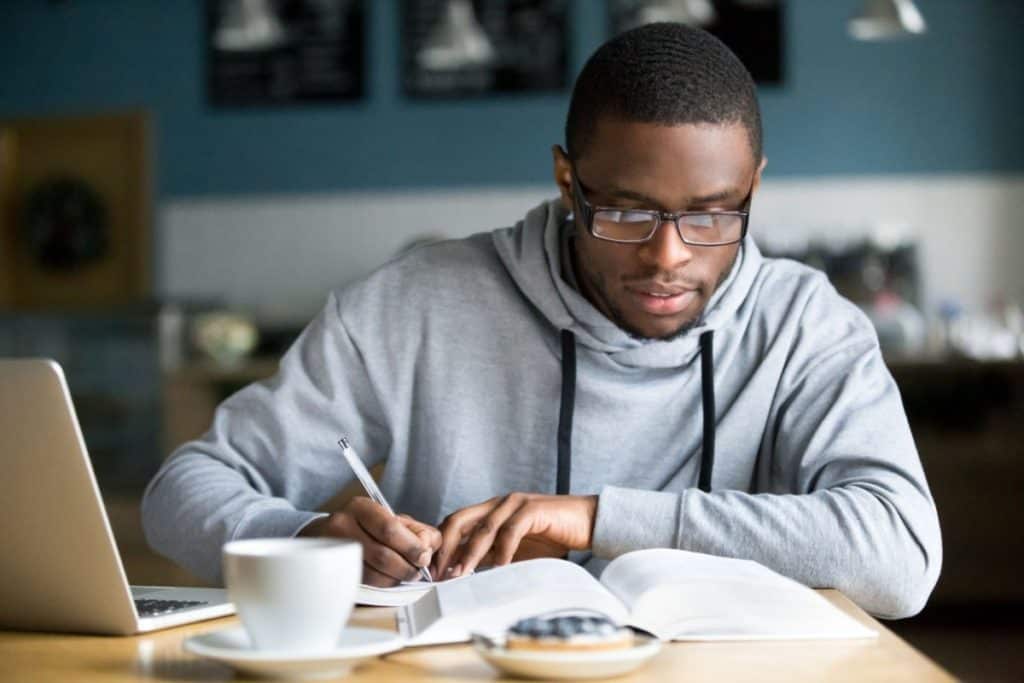 This examination is to test your knowledge and understanding of real estate law, principle and practices, and other property management topics.
In most states, the exams are administered by either PSI or Pearson-Vue. Usually, they are in multiple-choice format with 100 to 140 questions. You'll be given 3.5 hours in writing it, and the required passing score is 75%.
Shortly after you write the exam, the exam administrator will notify you of your grade information. The exam fee is around $35 to $65.
If your state allows you to get started as a property manager with a real estate salesperson license, you may check out RealEstateExpress.
The Colibri is the online school that I like. Their Exam Prep have helped thousands of students pass their exam on the first try. They even have a "Pass or Don't Pay" Guarantee. That's why confident they are with their program. You may click here to view their exam prep. (**)
Step 4: Submit an application to the Licensing Department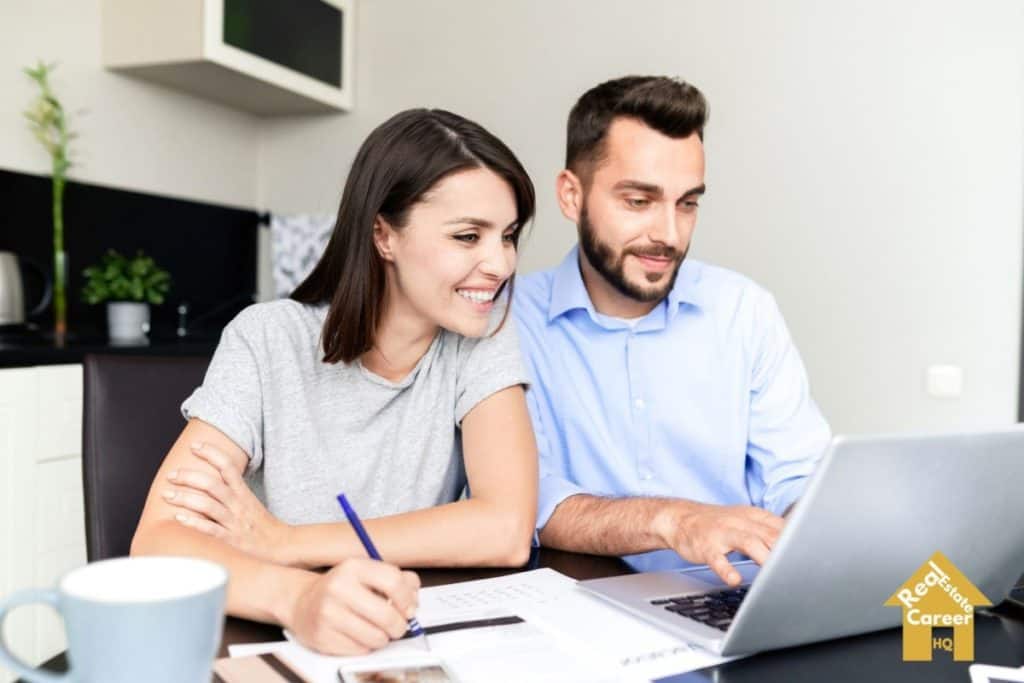 The licensing entity is usually called the "Real Estate Agency" or "Real Estate Commission."
To obtain a real estate/property manager license, you need to submit an application. In there, you need to provide your personal information (i.e., contact details, education, and employment history.) There are also background questions such as criminal history or professional misconduct.
Most state agencies allow you to apply online. I strongly encourage you to do so as this is quicker and less paper consumption is good for the environment.
You could be asked to provide other supporting documents such as a pre-license course completion certificate and the exam result.
The application fee is about $125 to $300 and can be paid by a credit card or cheque. Some states may offer you a fee waiver/ discount if you or your spouse is a military veteran or a National Guard member. So you may want to check it out.
Step 5: Go through background check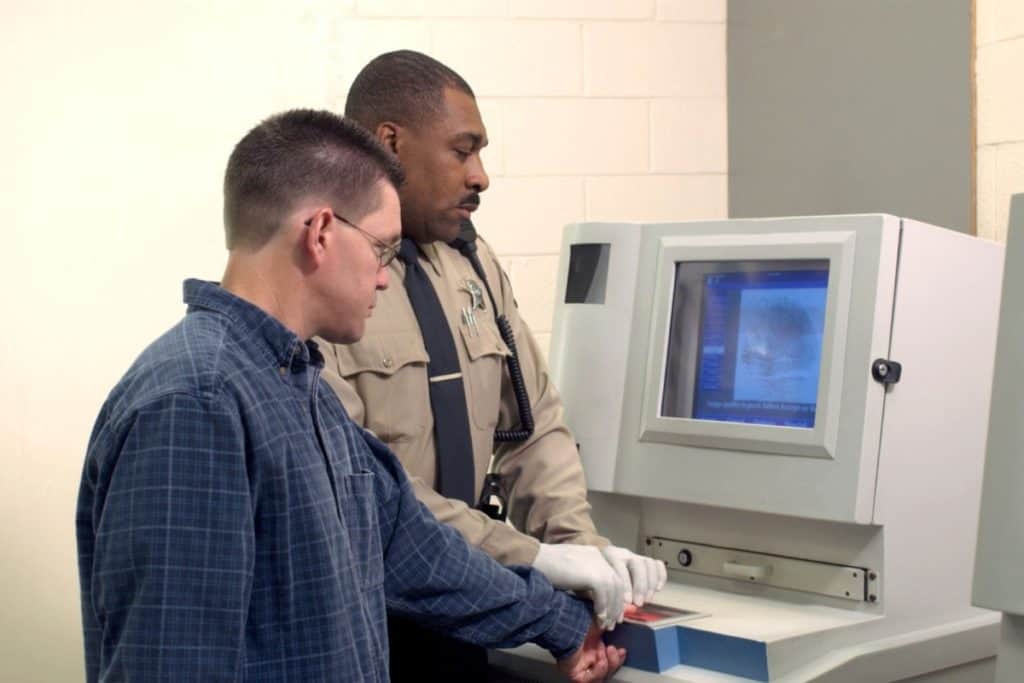 Since the Licensing Department has the responsibility to protect the public interest, they will conduct a background check on all real estate license applicants.
To do so, you must submit an electronic fingerprint through the approved service provider. Then they would send the results to the Licensing Department.
Therefore, it won't help if you try to lie about your previous wrongdoing. You should be honest and disclose the required information on the application.
Although the fee varies among different vendors, it is usually around $60. 
Step 6: Join a property management firm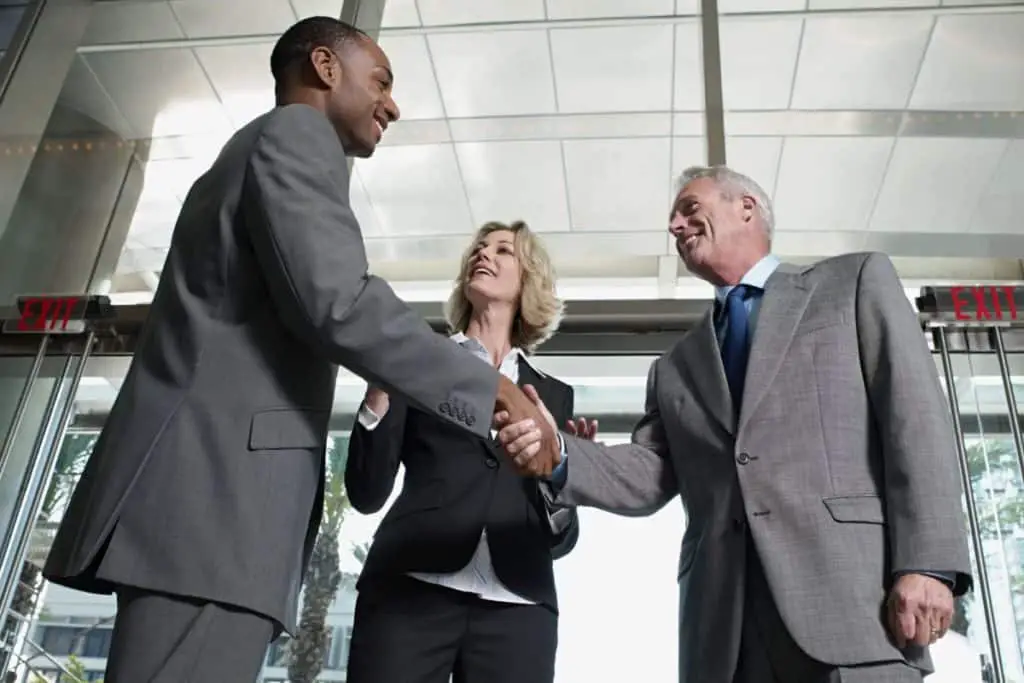 After you obtain the license, you must work for a licensed property management company. Depending on the license requirement in your state, this company could be holding a property manager license or a real estate broker license.
A real estate managing broker is the one who would sponsor your real estate license.
However, not all real estate brokers provide property management services to their clients. Most of the brokers focus only on the buy-sell side of the business. So make sure you find a reputable firm that specializes in property management.
You may search through online job forums. For instance, I'm currently browsing the Institute of Real Estate Management website. I see there are job listings for Property Manager of a Condo Association, Community Manager, and Director of Rental Services for a Housing Aid Center.  
Step 7: Maintain the property manager/ real estate license
All licensees must renew their license before it expires. In some states, you have to do so annually, while some require you to renew every two or four years.
You can submit your renewal application and fee through the State Licensing Department Online Services.
To ensure you stay current with the updated real estate rules, laws and regulations, there is a Continuing Education Requirement. For example, in Florida, you need to obtain at least 14 hours of CE credits to renew the real estate salesperson license.
Some states even require you to complete post-license education before the first renewal. Then for subsequent renewals, you just need to fulfill the continuing education requirement.
To avoid having interruption to your property management practice and late fees, don't wait until the last minute to renew your license.
Step 8: Keep up with industry best practices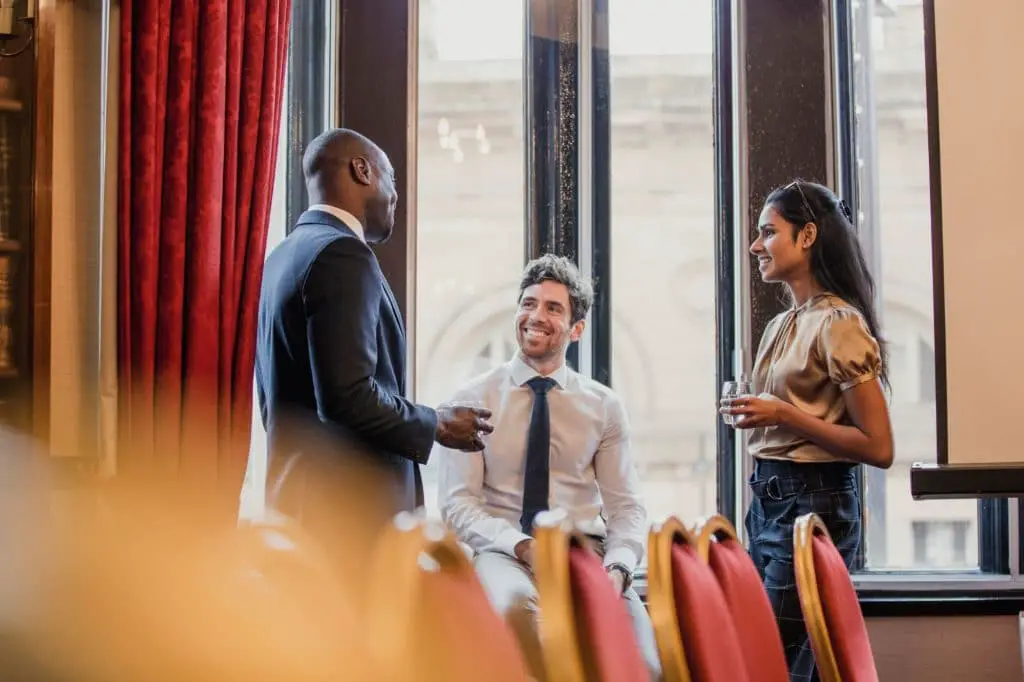 You may consider joining the National Association of Residential Property Managers (NARPM). This allows you to connect with other property managers, thus learn from their valuable experience and share ideas with one another.
You will also find updates on the housing markets, changes to the laws and regulations. You may check out which region you belong to on their regional map. 
Does property management require license?
The vast majority of states require a property manager that engages in renting and leasing activities to have a real estate broker license. Or you could obtain a real estate salesperson license and work for a principal broker.
A few states have a standalone "property manager license," such as Oregon, Montana, and South Carolina.
What can an unlicensed property manager do?
If you are an unlicensed employee of a property manager or principal broker, you can engage in certain property management activities. 
For example, in some states, unlicensed property manager may:
Receive rental applications from prospective tenants, check their personal credit and references;
Show a rental unit;
Hire for repairs or maintenance;
Collect and process rents;
However, you cannot negotiate a property management agreement with a real estate owner. Also, you must work under the supervision of a licensed property manager or principal broker. 
Keep in mind that you should always follow the state laws and rules that govern property management activities. 
How long does it take to become a property manager?
It takes approximately four months to become a property manager. But it also depends on the time it takes you to complete the pre-license course, exam, background check, application, and get sponsorship by an actively licensed property management company.
If you want to speed up the process, you may consider taking the pre-license courses online. This way, you could study at your own pace whenever and wherever.
RealEstateExpress is a trustworthy education provider. They offer pre-license courses for the real estate salesperson license. You may click here to see whether their offer is applicable in your state. (**)
How much does it cost to become a property manager?
It costs approximately $570 to $825 to become a property manager. This includes the expenses to obtain a real estate salesperson or property manager license. Here is the breakdown:
Pre-license courses with exam prep – $350 to $400
Exam fee – $35 to $65
Application fee – $125 to $300
Fingerprinting fee – $60
What qualifications do I need to be a property manager?
You need to have a high school diploma or GED equivalent to obtain a property manager or real estate license.
Although a college or university degree isn't a prerequisite for getting the license, I see that many companies indeed prefer the job applicant to have a Bachelor's degree, especially with a major in real estate or business administration.
Furthermore, it would help to pursue professional designations such as
NALP®, CAM®, CPM®, and MPM®. These credentials are widely recognizable in the industry. The knowledge upgrade can help you to progress in the property manager career.
What skills does a property manager need?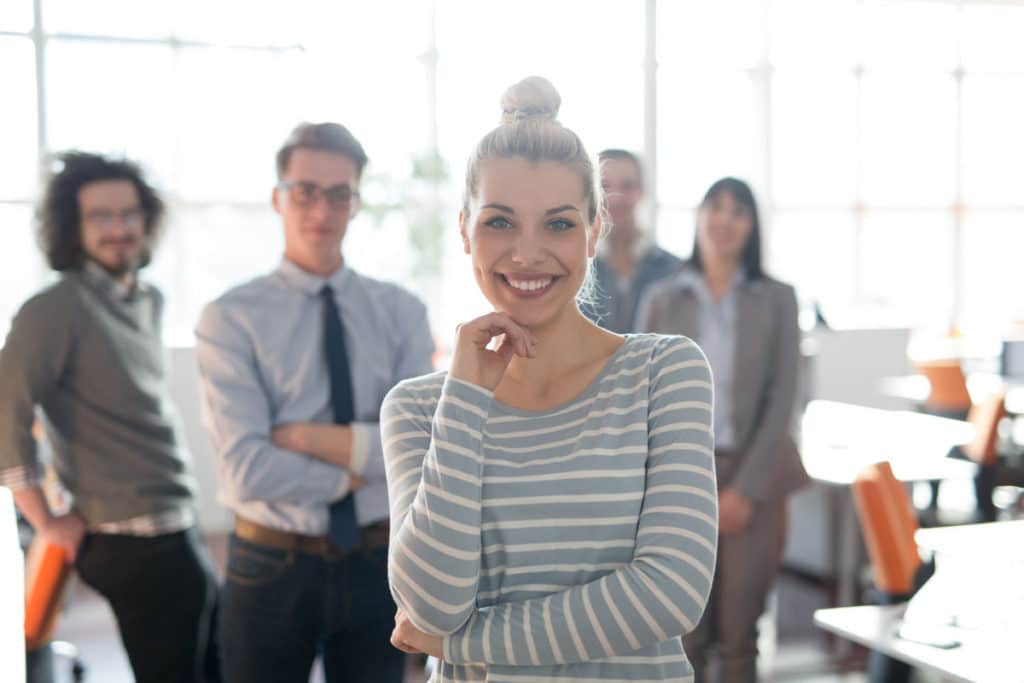 Once again, I read through several job postings for property managers. The skills that a property manager need would include:
Strong communication skills (phone, interpersonal, written, verbal);
Professional customer service skills;
Excellent problem-solving skills and the ability to organize and coordinate tasks;
Experience in MS Office software such as MS Word, Excel, and Outlook;
Technically savvy and able to learn property management software;
Ability to read and interpret operating statements;
Knowledge of city, county, state, and federal housing regulations;
Basic understanding of building systems such as sprinklers, HVAC, elevators, etc.
Is being a property manager hard?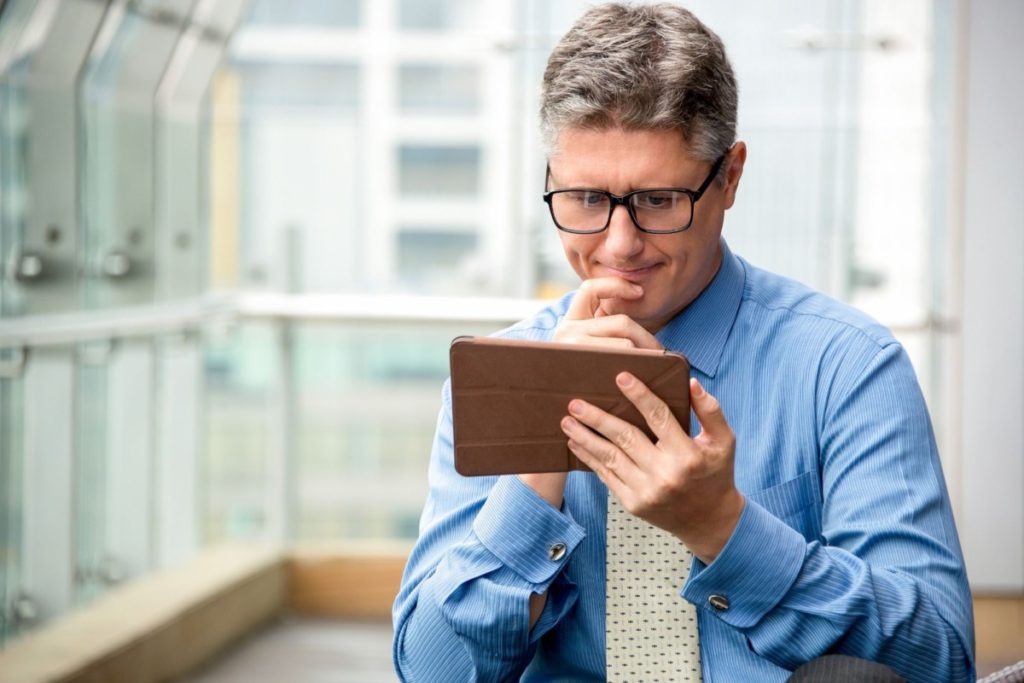 Being a property manager indeed has its set of challenges. I'm not talking about just getting the license, but the issues you experience in the field are what really testing your professionalism.
For example, a property manager once shared his personal experience with me. A tenant called him in the middle of the night and said that the heating system wasn't working. The temperature was freezing, but no technician would visit the property until the next day. Therefore, the property manager ended up bringing two portable electric heaters to the tenant as a temporary solution.
As a property manager, you are the middle person between the property owner and the tenants. Owners obviously would require their property to be well-maintained but with the least possible expenses. On the other hand, tenants would want all the issues in the home to be fixed. It is not uncommon to receive unreasonable requests or complaints.
Therefore, you are constantly trying to find a balance that could satisfy both parties.
Furthermore, your to-do-list as a property manager is never-ending. For example, there will be regular inspections, unexpected repairs, leaves removal during the fall, property winterization, rent negotiations, and many more. Regardless of how hard you work, there are always tasks waiting to be completed.
This is why it is critical to work with a well-established property management firm. Their records should be well organized, and they would have a standard procedure in handling things. If not, you'll end up having to re-invent the wheel for every task.
Can you become a property manager with a felony?
An applicant with a felony may not obtain a real estate or property manager if the Licensing Department determines that the offense is severe. They would typically be more alarmed on incidents that impact the applicant's honesty, trustworthiness, character, and integrity.
What is the nature of the crime? Does it have anything to do with the honesty, truthfulness, and reputation of the applicant? Is the applicant currently under probation or parole? All these are factors that may affect a license application.
The Department will evaluate each case independently. They may also require you to provide further documents and explanation about the incident.
But don't get discouraged as everyone has a past. The most important is that you can demonstrate that you will serve the public in a fair, honest, and open manner.
Here's an article that covers how to apply for a real estate license with a felony record. In there, you'll find practical ideas which could help your application.
How do I become a property manager with no experience?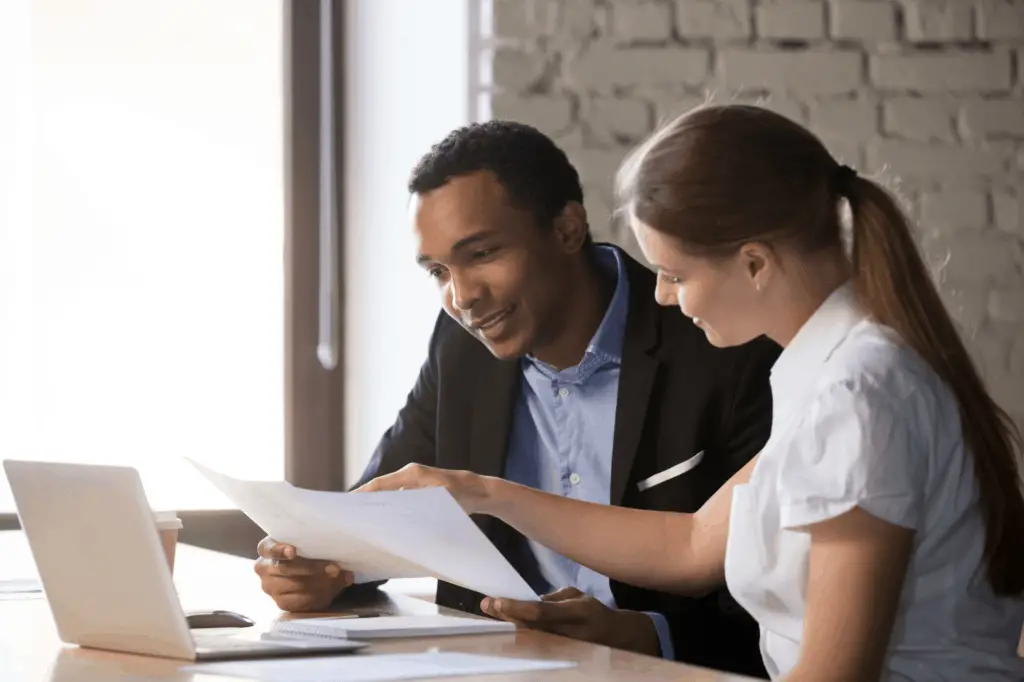 Many firms prefer their job applicants to have at least 3-5 years of property management experience. Some also like those with experience in Condo or HOA Management.
If you have no prior experience, working as a property manager assistant is one way to get into the field. When you are doing online job searches, just type in "assistant property manager." I just did that, and a massive number of job postings showed up.
Alternatively, you may connect with property managers in your local area. Begin with a friendly conversation and let them know that you are starting your career as a property manager. Then ask them if they have any tips or advice for you. Perhaps, they can take you onboard or refer you to someone who can.
I personally have made some great connections with many real estate professionals through LinkedIn.
How much do property managers make?
Property managers make an average annual income of $100,874. It typically ranges between $87,568 and $116,050. (*)
Your earning as a property manager would depend on your skills, knowledge and experience in managing the properties. The type and number of real estate in your managing portfolio may also affect your compensation.
Here's another post which discusses the earning of property managers. In there, you can find tons of helpful statistics and charts related to property managers salary. Be sure to check it out!
(*) Source: Salary.com Feb 26, 2021
Since you are reading up to this point, I bet you must be interested in becoming a property manager. If that requires you to get a real estate salesperson license in your state, your first step is to complete the pre-license education. You should select one that has an excellent reputation and a long-term track record of satisfying students. RealEstateExpress is exactly that! You may click here to check it out yourself. (**)
(**) Affiliate Disclosure: Please note that some of the links above are affiliate links, and at no additional cost to you. Our company, JCHQ Publishing will earn a commission if you decide to make a purchase after clicking on the link. Please understand that we include them based on our experience or the research on these companies or products, and we recommend them because they are helpful and useful, not because of the small commissions we make if you decide to buy something through the links. Please do not spend any money on these products unless you feel you need them or that they will help you achieve your goals.
Disclaimer: The information in this post is for general information only, and not intend to provide any advice. They are subjected to change without any notice, and not guaranteed to be error-free. Some of the posts on this site may contain views and opinions from individual not related to JCHQ Publishing. They do not necessarily reflect our view or position.
Reference: