(**) Disclosure: This post may contain affiliate links, meaning our company, JCHQ Publishing will get a commission if you decide to make a purchase through the links, but at no additional cost to you.
If you have been working as a real estate agent in Oregon for some time, and wish to take your business to the next level, then upgrade your license to a Real Estate Principal Broker could be the next move.
Rather than only getting paid from your sales production, being a Principal Broker allows you to build a team of real estate agents. You'll be recruiting, providing training and support to the agents that you're sponsoring. This way, you would receive a share of their sales commission.
To become a Real Estate Principal Broker in Oregon, you need at least 3 years of broker experience, complete 40 hours of Brokerage Administration and Sales Supervision (BASS) course, pass the Oregon Principal Broker Exam and register with the Oregon Real Estate Agency (OREA). 
Actually, all real estate agents or sales associates are called real estate broker in Oregon. I'll use these terms interchangeably throughout the article. For the managerial role, I'll specify it as the "Principal Broker."
In this guide, not only you'll learn the steps to become a real estate Principal Broker, but you will also find income updates, career outlook, the content of the Principal Broker exam, and other helpful career info.
(On a separate note, if you are just starting the real estate career, but haven't obtained the sales associate license yet, you should read over this Oregon career starter guide first.)
What are the Types of Principal Brokers in Oregon?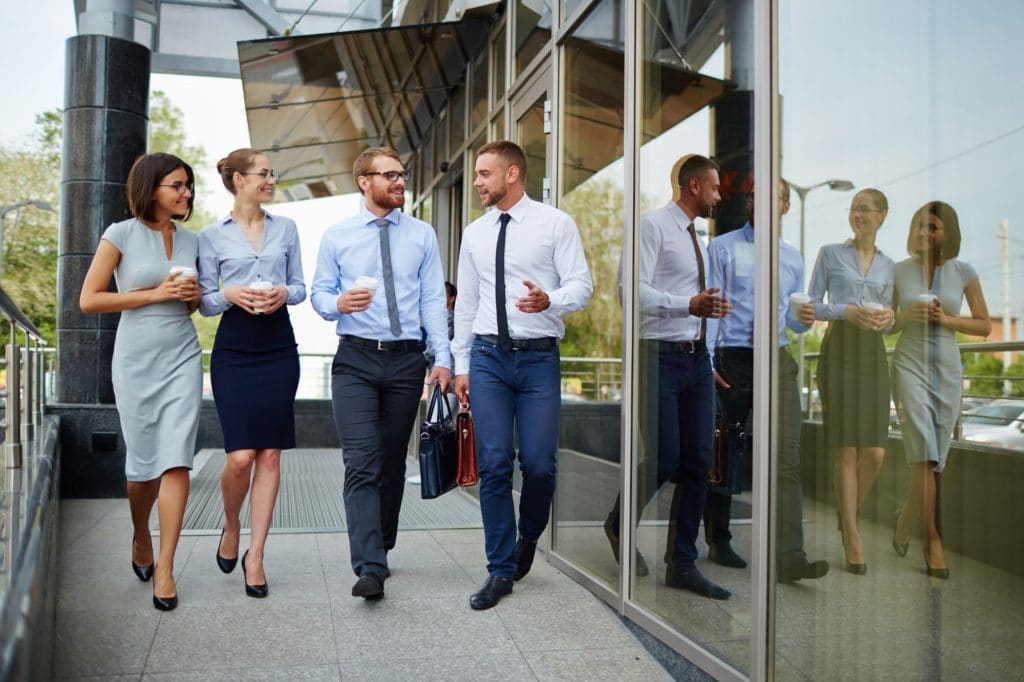 When you become a Principal Broker in Oregon, you have the choice to start your own firm or to work for another Principal Broker.
Placing the business with another Principal Broker could be a great option if you want to focus on sales production, build your team of agents but are not ready to take on the duties or provide capital in running your own brokerage. 
On the other hand, when you are the actual owner of the brokerage firm. You'll be providing training, marketing, admin support, office space to the sales associates and brokers in the firms. You also need to make sure all the real estate business conducted through your office is complying with the regulatory requirements. 
(Here's an article that talks about several types of real estate brokers, their duties, and earning potential.)
5 Steps to Become a Real Estate Principal Broker in Oregon
Step 1: Meet the Basic Requirement
You need to be at least 18 years old, completed high school education, have a valid Social Security Number, Citizen of the United States or lawfully admitted alien.
Step 2: Fulfill the Real Estate Sales Experience Requirement
You need to have at least three years of licensed broker experience. If you hold the Oregon Real Estate Broker license, then no proof is needed. Because the OREA already have your work experience record.
But if you hold the license from another state, then you'll need a document that shows your salesperson work experience. It needs to be dated within the past year, includes the actual period that your out-of-state license was active. It must be verified by the Licensing Commission of that state.
Step 3: Complete the Broker Education
You'll need to complete the 40-hour Brokerage Administration and Sales Supervision (BASS) course from an approved continuing education provider.​
The course covers the management of a real estate brokerage. The curriculum would include topics such as advertising regulations, supervision responsibilities, business planning, financial reports and a review of Oregon real estate license law.
I checked with multiple course providers. The tuition is typically ranged from $280 to $330.
You will provide your license number and full name to the education provider. Once you finish the course, they will make you eligible to take the Principal Broker exam.
Step 4: Pass the Oregon Real Estate Principal Broker Exam
The exam is to test how familiar you are with the real estate topics that are covered in the licensing education. The test is administered by the PSI. To register, you need to complete their online exam registration and provide them with the required documents. The exam fee is $75.
How many questions are on the Oregon Real Estate Principal Broker exam?
The OR Principal Broker exam has 130 questions, and it is a 195 minutes exam. It is divided into two parts, the State portion (50 questions), and the National portion (80 questions).
PrepAgent is an exam prep that I highly recommend. Many students were able to pass the real estate exam after doing their practice questions. Over 97% of users provided a 5 out of 5 stars rating to them on Facebook. Click here to check out their package options. (**)
What will be tested in the National Section of the Oregon Principal Broker Exam?
This portion consists of 80 multiple choice questions. It covers topics that are common to all states. (e.g. law, finance, property management, taxation, mathematics.)
| Exam Topics | Weighting |
| --- | --- |
| Property ownership | 10% |
| Land use controls and regulations | 5% |
| Valuation and market analysis | 7% |
| Financing | 8% |
| General principles of agency | 11% |
| Property disclosures | 7% |
| Contracts | 18% |
| Leasing and Property Management | 5% |
| Transfer of Title | 7% |
| Practice of real estate | 14% |
| Real estate calculations | 8% |
What is covered in the State Portion of the OR Principal Broker exam?
The state portion has 50 multiple choice questions. It covers topics that are related to real estate laws, rules and practices in Oregon.
| Exam Topics | # of Items |
| --- | --- |
| License Law and Disciplinary Measures | 5 |
| Handling of Clients' Funds | 7 |
| Agency Law and Rules | 4 |
| Regulation of Broker Activities | 8 |
| Document Handling and Recordkeeping | 4 |
| Property Management | 8 |
| Oregon Real Estate Related Statutes | 14 |
What is the required passing score?
The passing score is at least 75%. After you complete writing the exam, you'll receive the result immediately at the test center.
If you do not pass, you could retake the specific portion that you fail. However, you must pass both portions within four months. Else, you'll need to retake both the general and state portions again. 
Furthermore, to give you a better idea of your strengths and weaknesses on each topic, a diagnostic report will be given to you.
Here are some more tips to pass the Oregon Principal Broker exam!
Cramming for the exam is impractical. Rather, you should study for 45 to 60 minutes, then take a break because concentration tends to wander after that. If possible, study in-depth on only one topic per day, but excel on it.
Rather than studying all random topics in a textbook, here's a Real Estate Exam Study Hacks to increase your chance in passing the exam on the first attempt. Not only you'll find tips and tricks about the exam, but I'll also show you how to cope with the stress.
Sample Principal Broker Questions
(SCENARIO BASED) Scenario: You are hosting an open house. Mr. and Mrs. Charles Martin come into the house. You greet them and show them the house. The Martins tell you the house is exactly what they are looking for and they are very interested in purchasing it. You then give them information showing the various types of financing available with down payment options and projected payments.

Mr. Martin tells you they have been working with Mary Hempstead of XX Realty, a competing real estate company. Before leaving, you thank them for coming and give them your business card.

A. The first thing on Monday morning, Mrs. Martin calls and indicates they have tried to reach Mary and cannot. They indicate they have a written buyer's agent agreement with Mary's broker. They are afraid someone else is going to buy the house. Which of the following should you do? Select the best answer.

1. Seek advice from your supervising broker.

2. Tell them to come to your office.

3. Ask them to bring the buyer's agency agreement to you for your interpretation.

4. Tell them to be patient and continue trying to reach Mary.

5. Tell them to call Mary's supervising broker or branch manager.

6. Tell them you are really sorry, but there is nothing you can do.

Quote from Oregon Real Estate Broker Examination Candidate Information Bulletin
Step 5: Register with the Oregon Real Estate Agency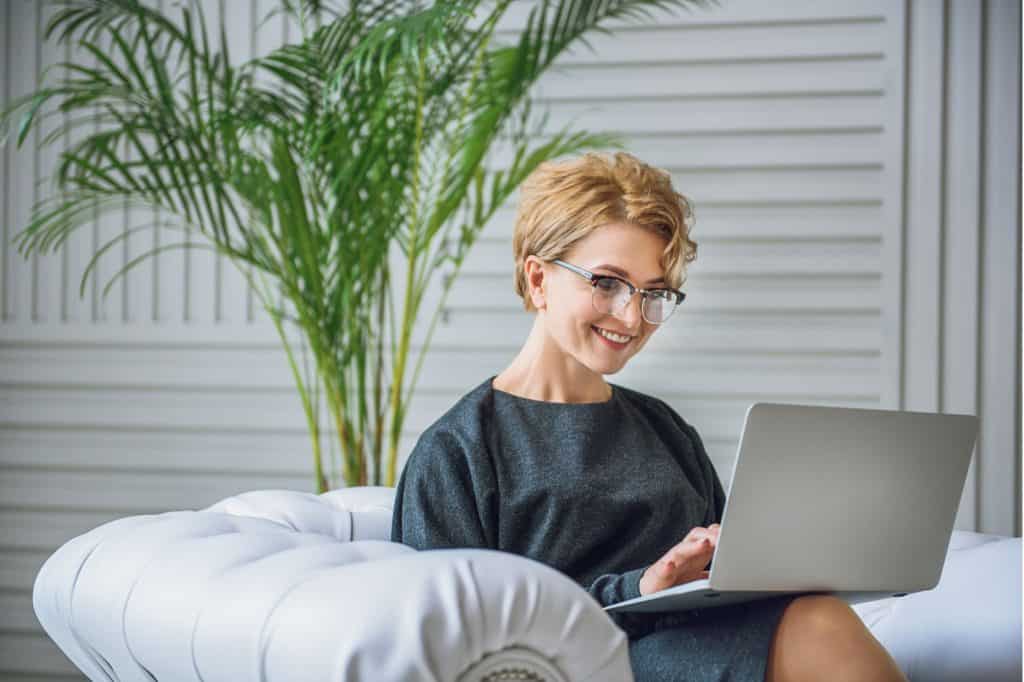 Once you pass the real estate exam, you go through the background check​ while at PSI testing center. Then you could apply for the license through the OREA's online license management system.
If you are working for another principal broker (The one with an existing registered business name), then they must log into and add your license​ to the business.
On the other hand, if you are looking to start your own firm, then you'll need to register the business. You will need to pay a fee of $310. ($300 RBN application fee and $10 license transfer fee).
Keep in mind that the exam scores and background check clearances are only good for one year. So you should start the registration process before they expire.
Real Estate Broker Career Outlook in Oregon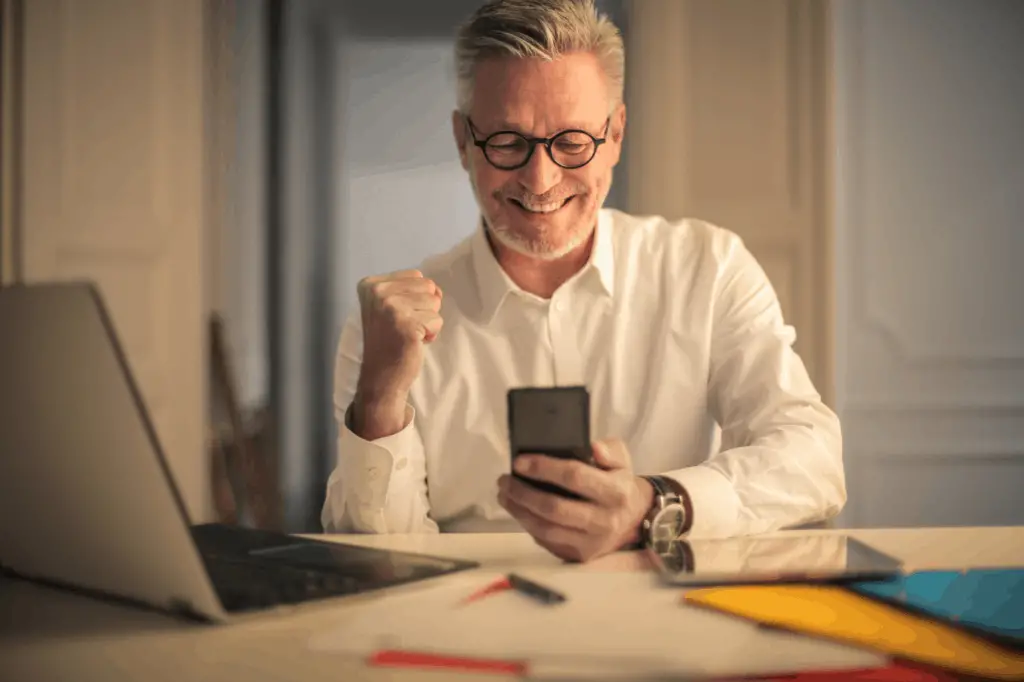 How much do real estate principal broker make in Oregon?
Real Estate Principal Brokers in Oregon earn an average yearly income of $79,490 typically range between $34,870 and $160,260. (*)
But it depends on many factors. For example, how many hours per week you are dedicated to run the business and the number of agents in your sales team. Having the skills and vision to delegate tasks to others rather than DIY is another major determining factor.
Do Principal Brokers make more than agents in Oregon?
Yes, Principal Brokers do make more than agents in Oregon. Real estate Principal Brokers earn an average of $79,490 in Oregon, but only $49,850 as a sales associate.  
Here's another post you could be interested. "Do Brokers Make More than Real Estate Agents? (Facts Revealed)"
In there, you'll find the income difference between agents and brokers in different states, the type of brokers that are making the most money. You will also learn the reasons why being a broker could earn more income and other aspects which influence the profitability of these professions.
Is there a demand for real estate brokers in Oregon?
Oregon has a population of nearly 4.3 million. Currently, there are 1500 real estate brokers in Oregon. This works to an average of 0.798 brokers per 1000 jobs.
So whenever there are sales associates who need support and training to grow their business, there is always a demand for real estate Principal Brokers in Oregon.
FAQ about being a Oregon Real Estate Principal Broker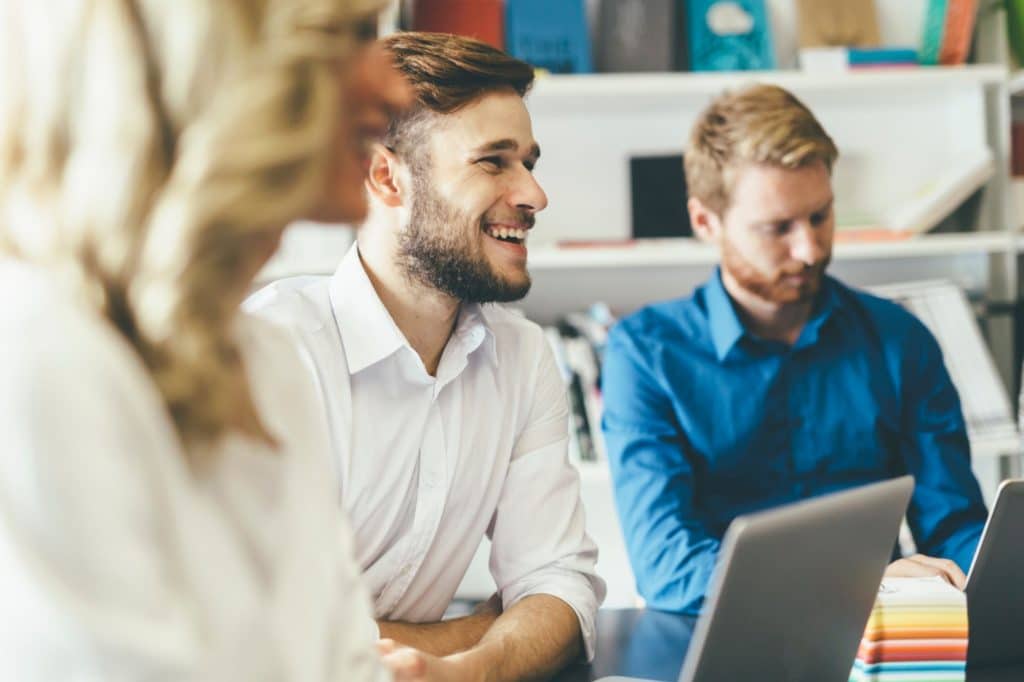 1) How much does it cost to become a Real Estate Principal Broker in Oregon?
Here's the breakdown of the costs to get the real estate principal broker license:
40 hours of Broker courses typically range from $280 to $330.
Exam fee is $75
Exam prep is $60 to $100
License fee $310
Therefore, it would cost from $725 to $815 to obtain the real estate principal broker license in Oregon.
However, if you were setting up a real estate brokerage, the cost of getting a broker license could be minimal when comparing to the other office expenses. (i.e.: Salary of administrative staff, office lease, equipment, software subscriptions)
2) How long does it take to become a Principal Broker in Oregon?
Since you'll need to obtain 3 years work experience as a real estate agent.
Although you could be taking the Broker courses while you're still working as a sales agent, make sure the completion date is not too early that it would expire by the time you write the exam.
Assume that you submit the application right after you pass the exam, then it could take the AREC another few weeks of processing time.
So it would take approximately 3 years and 2 months to become a Principal Broker in Oregon.
3) How hard is the OR Principal Broker exam?
The OR principal broker exam contains 130 questions, and you must answer 75% of them correctly to pass it. There will be 195 minutes of writing it. In other words, you'll only have 1 to 2 minutes for each question.
Doing multiple sets of practice questions is an excellent way to prepare for the exam and also boost your confidence. Don't forget to check out our education resource page.
4) What is Real Estate Principal Broker license renewal requirements in Oregon?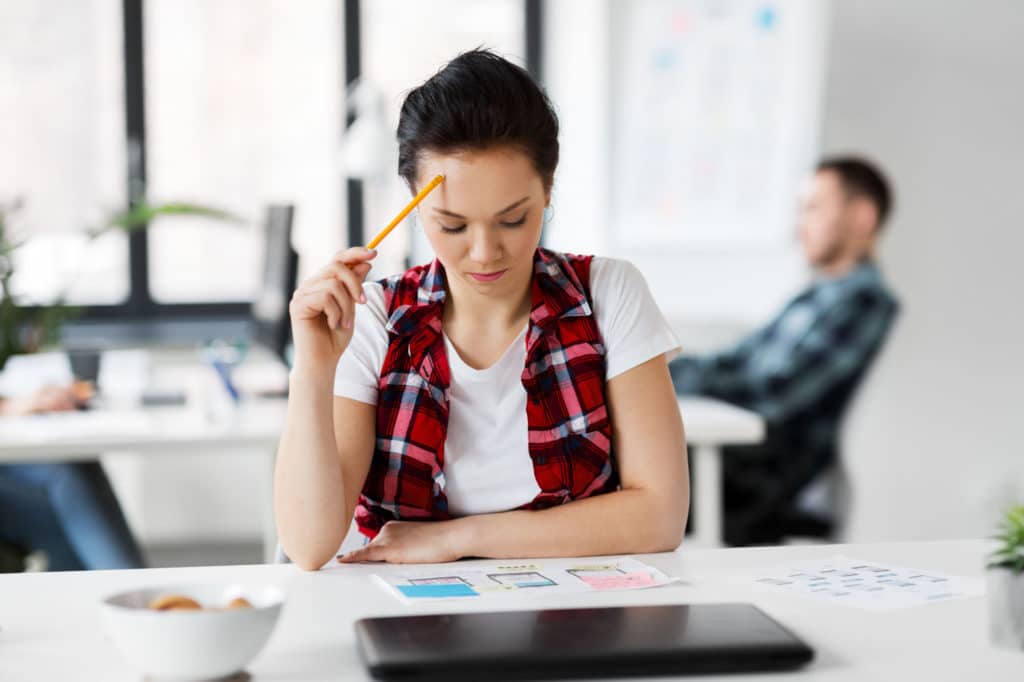 You are required to renew your license every 3 and the renewal fee is $300. The renewal can be done online through the OREA elicense. Typically speaking, the Agency would send you an email reminder.
As for the continuing education requirement, you must complete the following:
3-hour Law and Rule Required Course
27-hour Principal Broker Advanced Practices Course (for first-time renewal)
27 additional hours of CE in required topics. (for subsequent renewals)
For audit purposes, make sure you keep a good record of the CE courses completed.
5) What states have real estate license reciprocity with Oregon?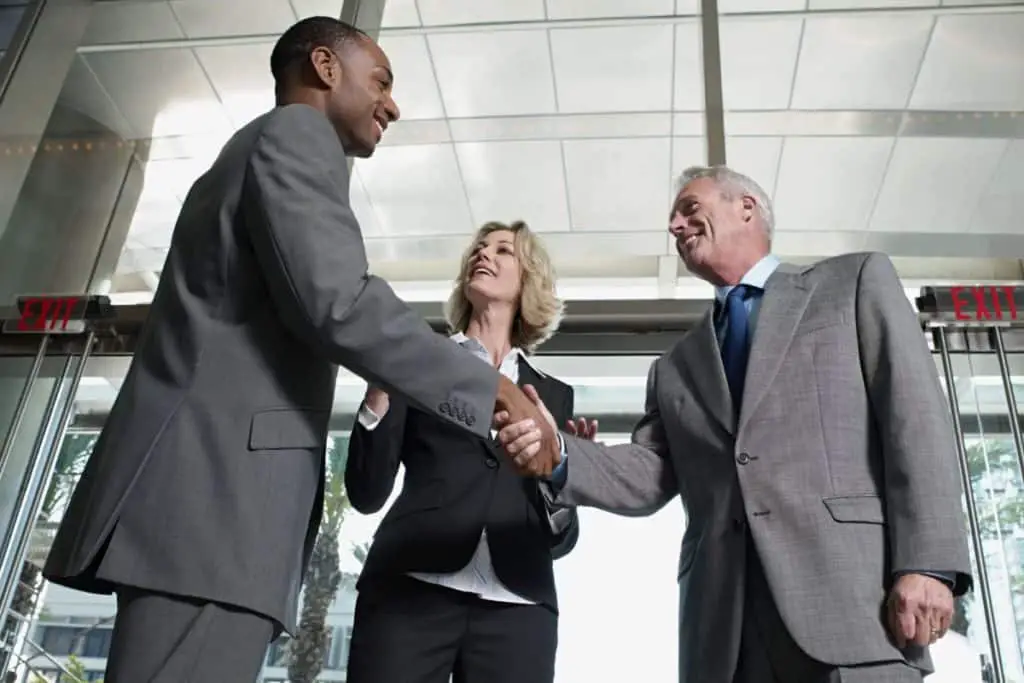 Oregon has reciprocal licensing agreements with Alabama, Georgia, Nebraska and South Dakota.
Even though the OREA accepts out-of-states real estate sales associate work experience, you still need to:
Complete 150 hours broker pre-licensing courses
Take the 40 hours Brokerage Administration and Sales Supervision (BASS)
Pass the Principal Broker exam
Then you would go through a similar registration process as discussed earlier and pay the application fee.
6) Can you get a real estate principal broker license with a felony in Oregon?
Yes, it is possible to become a real estate principal broker with a felony in Oregon.
The Agency will consider the applicant's honesty, trustworthiness, character, and integrity. They will also perform a background check. So whether a felon can be a principal broker depends on how the they evaluates the case. 
A license for a real estate broker, principal real estate broker or licensed real estate property manager may be granted only to an individual who is trustworthy and competent to conduct professional real estate activity in a manner that protects the public interest. As a condition of licensing, the commissioner may require proof of competence and trustworthiness that the commissioner deems necessary to protect the public interest.

Real Estate and Escrow Activities – ORS 696.022
But don't give up easily. The most important is that you can demonstrate that you have learned from the mistake and will serve the public in a fair, honest, and open manner.
Here's an article that covers how to apply for a real estate license with a felony record. In there, you'll find practical tips which could help your application.
7) I have more questions about the Oregon Principal Broker license, whom should I contact?
You could contact the Oregon Real Estate Agency:
Address: 530 Center St NE, Suite 100, Salem, OR 97301
Phone: (503) 378-4170
Email: orea.info@oregon.gov​​​​
Final Thoughts about Being a Real Estate Principal Broker in Oregon
If you want to make your real estate business more scalable, then becoming a principal broker could be your next step. Rather than relying on your sales production, your agents could replicate your success in conducting business. 
If you decide to upgrade your real estate license, then your first step is to complete the required courses. Choose one that has an excellent reputation and long-term track record of satisfying students.
I prefer schools that provide online-courses so that you could take them anytime and anywhere that is convenient for you. Feel free to check out our education resources page for more info.
(**) Affiliate Disclosure: Please note that some of the links above are affiliate links, and at no additional cost to you. Our company, JCHQ Publishing will earn a commission if you decide to make a purchase after clicking on the link. Please understand that we include them based on our experience or the research on these companies or products, and we recommend them because they are helpful and useful, not because of the small commissions we make if you decide to buy something through the links. Please do not spend any money on these products unless you feel you need them or that they will help you achieve your goals.
Disclaimer: The information in this post is for general information only, and not intend to provide any advice. They are subjected to change any notice, and not guaranteed to be error-free. For full and exact details, please contact your real estate broker/ the regulatory commission in your state/ or the associated company and organization.
Reference: