(**) Disclosure: This post may contain affiliate links, meaning our website, RealEstateCareerHQ.com, will get a commission if you decide to make a purchase through the links, but at no additional cost to you.
I recently had a conversation with several realtors at a professional gathering. We were discussing is it okay for sales agents to use their personal phone number to conduct business. Although this question did not occur in the mind of several newbies, the general consent is that real estate salespeople should have two separate phone numbers, one for business and one for personal.
In this post, I'll go over the reasons why you'll need a separate phone number to conduct the real estate business, the solutions available, and the pros and cons of each.
Reasons Why Real Estate Agents Need Separate Phone For Business
Reason #1: Maintain Work-Life Balance
Being a real estate salesperson is a highly demanded profession. What I mean is clients would contact you whenever they feel like it. Even though you may have notified them the working hours, some will still try to reach you beyond those time.
Imagine you are relaxing and watching Netflix with your family, then suddenly a client calls you about a tenant problem. This could ruin the evening and interrupt your work-life balance. Yes, you could turn off the phone, but you may not want to disconnect from your friends or family.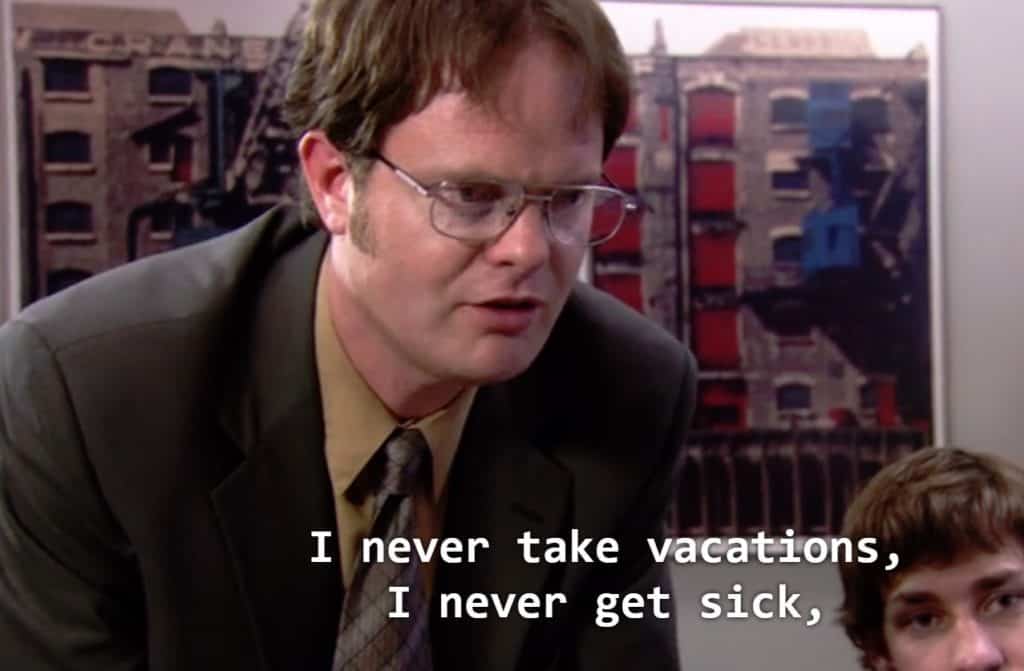 Unless you are Dwight Schrute from the office who never take any breaks, never get sick and don't celebrate any major holidays, then you'll definitely need a second phone number.
Reason #2: Privacy Issue
Nowadays, many services would require your phone number to verify your identity – for instance, log in to your online banking, social media, email account.
The problem is if you are using your personal number for business usage, then it will appear everywhere on your marketing materials. The same phone number you are using to verify your personal accounts would display on the real estate flyers, magazines, bus stops, business cards, and other online marketing platforms. This could result in a potential security problem.
Furthermore, if your personal number is registered with your residential address, there could be a chance that people could trace back to where you live.
If you could recall, not too long ago, there was a data breach from Equifax exposing personal data of 143 million people. You should understand the importance to secure your personal info.
Reason #3: Filter Out Marketing Calls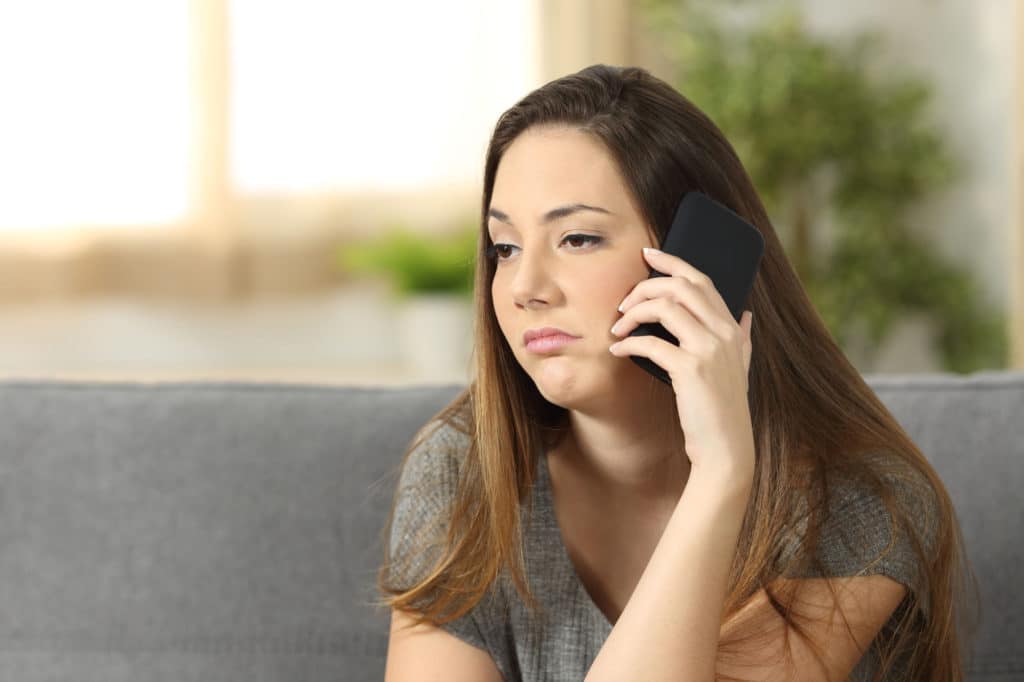 Since your phone number is displayed everywhere, you could expect to receive endless marketing calls from service providers. Marketing agencies, SEO companies, website designing firms are just a few common ones that you could receive on a regular basis. Not to mention there are endless spam calls from automatic dialer machines.
Although the U.S. Federal Trade Commission has taken the procedure to prevent unwanted telemarketing calls, it doesn't always work. Yes, over 220 Americans have opt-in to the Do Not Call Registry, but many of them continue to receive marketing calls from robocallers.
There are business solutions that could counter this problem which I'll discuss later in the post.
Reason #4: Divide Professional Interaction with Personal Life
Never use your home landline number for business usage. Yes, I have just made it sharp and straightforward. Suppose a client is calling your home, you absolutely do not want your kids to pick the calls, then shout for you to answer the phone. Or your family would make a dial by accident during the middle of your phone conversation. This could ruin your professional image and deter someone from doing business with you.
Solutions to Obtain Two Phone Numbers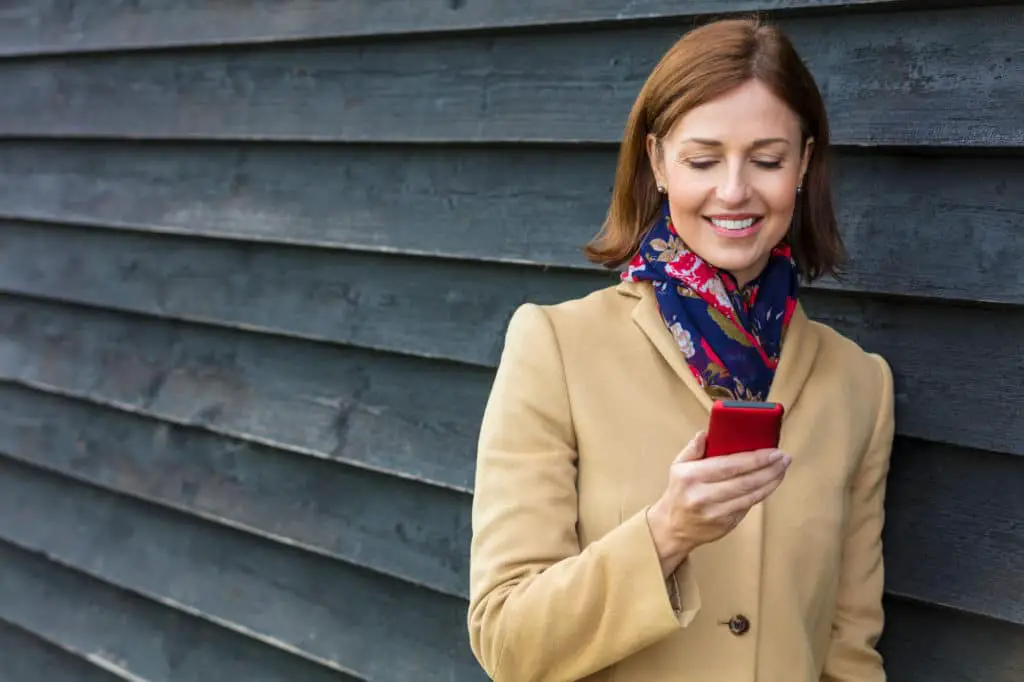 Solution#1: Carry Two Physical Phones
It is the most obvious fix to the problems. You could totally separate the personal dealing and business activities with two phones. Even if the real estate regulator need to audit your business practice, you simply need to show them the business phone. You do not need to provide them with your personal phone which could contain private data (i.e., family photo, text messages with friends, and others).
However, this could be expensive to do because all the costs would be double – the purchase price of the phone, maintenance fee, monthly subscription, phone accessories, etc.
Solution#2: VOIP
You already have a personal number on your existing cell phone. What you could do is to add a VOIP number for business usage. This way, you do not need to carry two physical phones.
Many virtual communication companies are providing this service. Depending on the one you choose, some are operating on a secured cloud base platform. Your personal info would be relatively safer. Since the calls are encrypted, there should be less chance of being tapped. They also have features which can filter out unwanted marketing calls.
Their plans could be cheaper than a traditional phone subscription. In fact, some have flexible options which allow you to pay-as-you-use. If you ever need to expand your real estate team, their corporate feature could assign different phone numbers to multiple users.
The downside is they would require a data plan or internet access to connect the calls. Also, many social media (i.e.: Whatsapp, Facebook, LinkedIn) might not accept virtual phone number for their identification process. You could check out service providers such as iPlum, Mightycall, and RingCentral.
Solution#3: Dual-SIM card Phone
For this option, you just need to buy a cell phone which allows you to insert two SIM cards. This setup can utilize both numbers with one phone. Whenever you make a call or send out a text message, it would ask you which number you want to send with. You could store your data separately in the different cards.
Below is a clip I found on Youtube which explains the concept of a Dual-SIM card phone.
One thing I like about Dual-SIM phone is that it doesn't rely on data or internet connection to make or receive calls. However, you may need to pay two monthly subscription fees since there are two accounts. Also, there isn't a filter out for marketing calls like the VOIP.
Keep in mind you should get a phone where it could use both SIM cards simultaneously. It shouldn't require you to switch between cards in receiving calls.
Conclusion

If you want your clients to treat you seriously, then you'll need to invest in tools which could allow you to interact with them in a professional manner.
When choosing a service provider, make sure to find one that has a good network. Most importantly, you must select one that allows you to keep your phone number. This way, even when you decide to terminate in using their service, you could port the number with you.
Some agents are reluctant to set up a business number at the start. As their business continues to grow it would be difficult to make the switching. Because their number is already printed on all their advertising materials, it would be costly to make the change. Therefore, do it right initially could save you years of trouble down the road.
Disclaimer: The information in this post is for general information only, and not intend to provide any advice. They are subjected to change anytime without notice, and not guaranteed to be error-free. For full and exact details, please contact your real estate broker or regulatory commission in your state or the actual service providers.