(**) Disclosure: This post may contain affiliate links, meaning our website, RealEstateCareerHQ.com, will get a commission if you decide to make a purchase through the links, but at no additional cost to you.
Many self-employed businesses claim to be "work-from-home" opportunities. But when you take a closer look at the work nature, they are merely offering flexible work hours. You are still required to go out in meeting clients, just that you can work at your own pace.
The "work-from-home" goal that many are looking for is actually those that do not require you to set a foot outside of your home.
Think about all the time you could save without getting stuck in a traffic jam. And also the expenses from gas, car maintenance, and depreciation. Instead, you could use the saved time and energy to streamline the notary practice and conduct more signing businesses.
Can a notary work from home? Yes, a notary can work from home. But this is given if the State Law allows remote notarization and that you have the proper setup to operate the signing practice electronically.
In this article, you will find out the states which allow remote notarization. How to become a remote notary? The tools that you'll need in your home office.
Electronic notarization is different from remote notarization!
What is an electronic notarization?
Electronic notarization, also known as "e-notary" is where the signings and document transmission can be done electronically. But you'll still need to meet the signer in-person to verify their identity.
For example, if you were a loan signing agent, you would bring the loan documents to the borrower. In most cases, it could be taken place at the borrower's home or office.
You would take a look at their valid photo ID (i.e., driver license) to confirm that the borrower is the same person as appear in the photo.
The signing could be done with your laptop or tablet. Then you would submit the completed documents electronically back to the title or escrow companies.
What is remote notarization?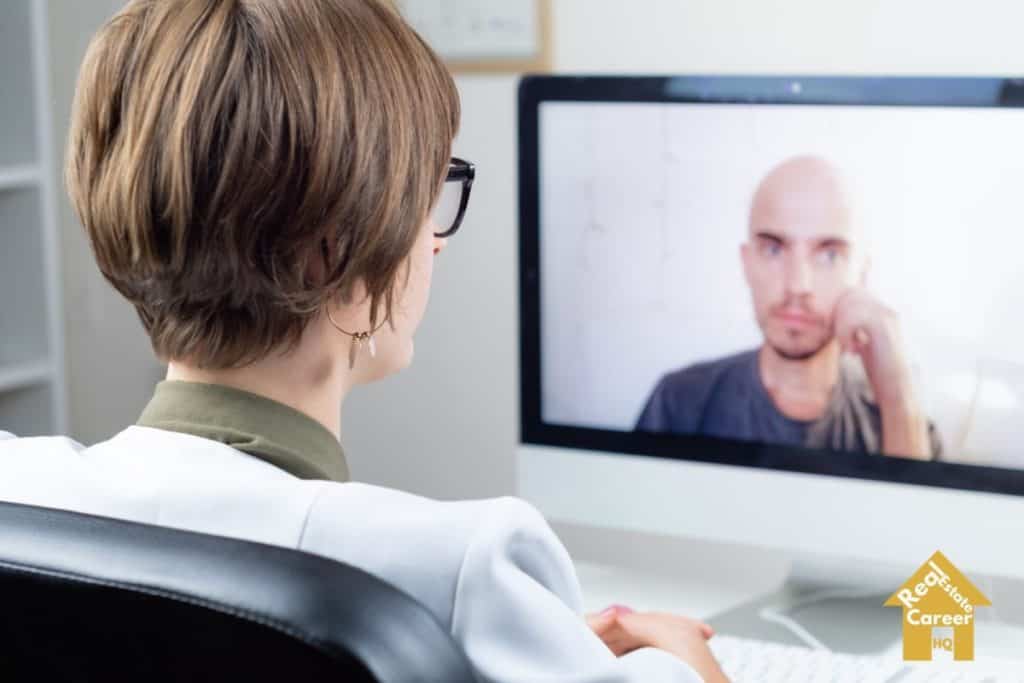 Remote notarization is where the signings and document transmission can be completed electronically. However, you are not required to meet the signer in-person to verify their identity. The verification can be done through an audio and video conference.
Although both methods sound similar, remote notarization is the only way you can enjoy working from home.
Keep in mind that not every state permits remote notarization!
You should check with the notary public department of the Secretary of State. I also write about the requirements to be notary loan signing agents of different states. You may click here to check out for your state.
What states allow remote notary?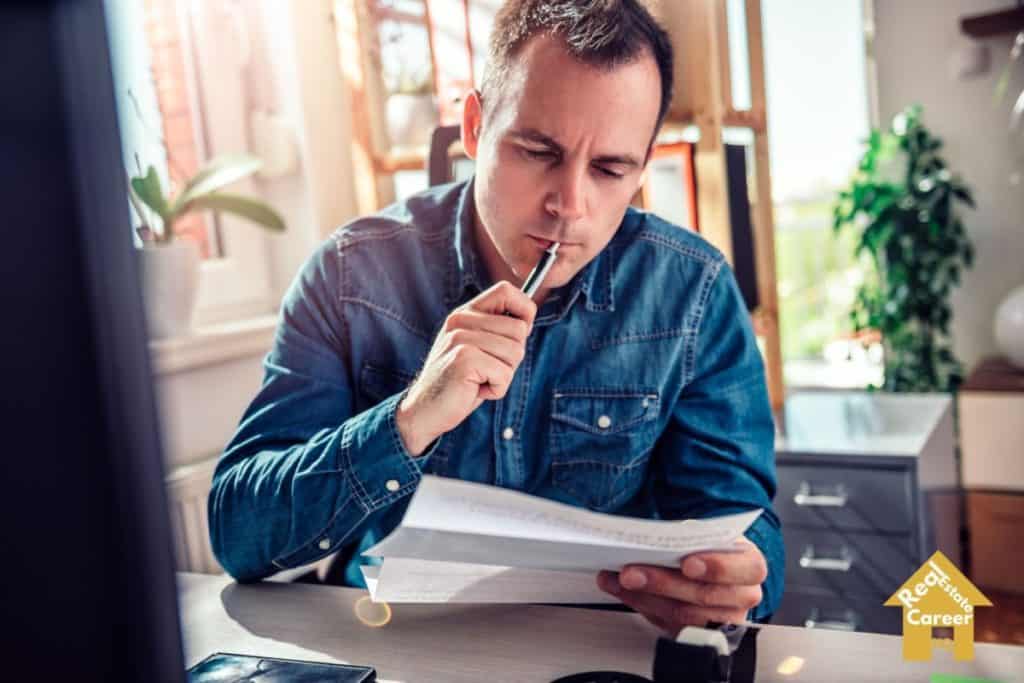 Many states already have permanent Remote Online Notary (RON) laws. They include Florida, Idaho, Kentucky, Michigan, Minnesota, Montana, Nebraska, Nevada, North Dakota, Ohio, Oklahoma, Tennessee, Texas, and Virginia.
At the time I'm writing the post, there are emergency rules imposed in many states, which allows remote notarization. They include Alabama, Alaska, Arizona, Arkansas, Colorado, Connecticut, Georgia, Hawaii, Illinois, Iowa, Kansas, Kentucky, Louisiana, Maine, Maryland, Massachusetts, Mississippi, Missouri, Nebraska, New Hampshire, New Jersey, New Mexico, New York, North Carolina, Pennsylvania, Rhode Island, Vermont, Washington, West Virginia, Wisconsin, and Wyoming.
However, this could be a temporary measure due to the emergency. But whether they would revert back to in-person notarization afterward is unknown yet. Therefore, you should check with the Secretary of State.
Also, you may only perform remote notarization in the state that you are holding a commission. To my understanding, you need to be physically in that state too.
How to become a remote online notary?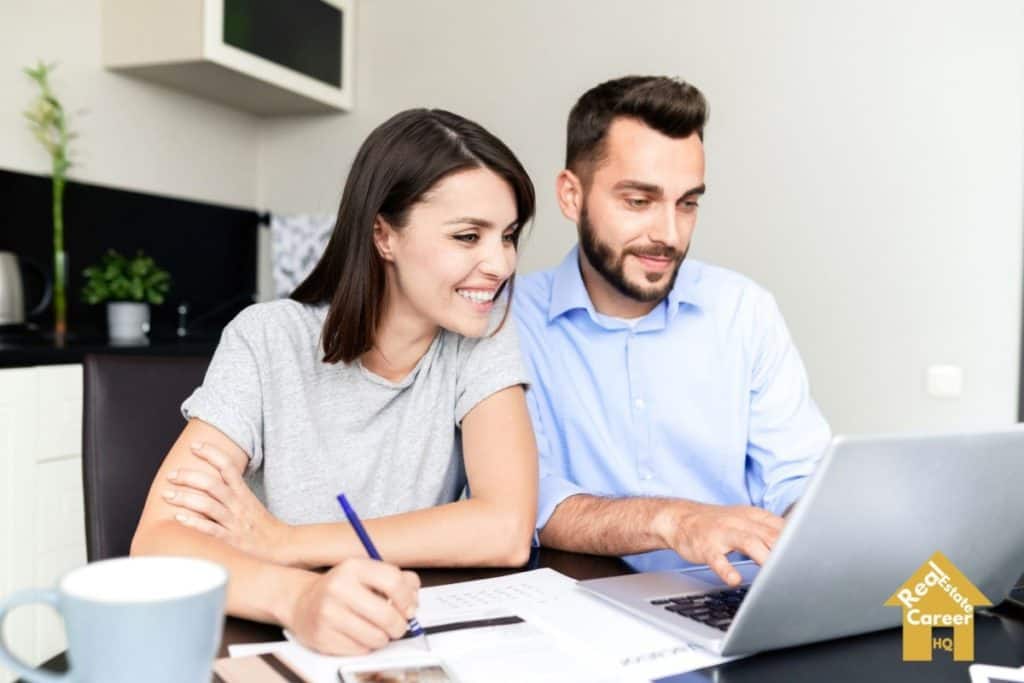 In most states, to become a remote online notary, the process is just the same as applying for the notary public commission.
In fact, when you are filling out the notary public application, it is as easy as checking the box that states you are also applying to become a RON.
There could be an additional application fee. But frankly, given it can tremendously streamline the workflow, I believe it is worth paying the small fee.
Some Secretary of State may require you to take an extra e-notary course for that. And they are a relatively short lesson which can be completed in a day or two. In most scenarios, you can take it online at the comfort of your home.
Furthermore, at the time of the application, you must provide the name of the technology company you'll use for the digital signing.
How do I notarize a document remotely?
Choose a trusted e-signature vendor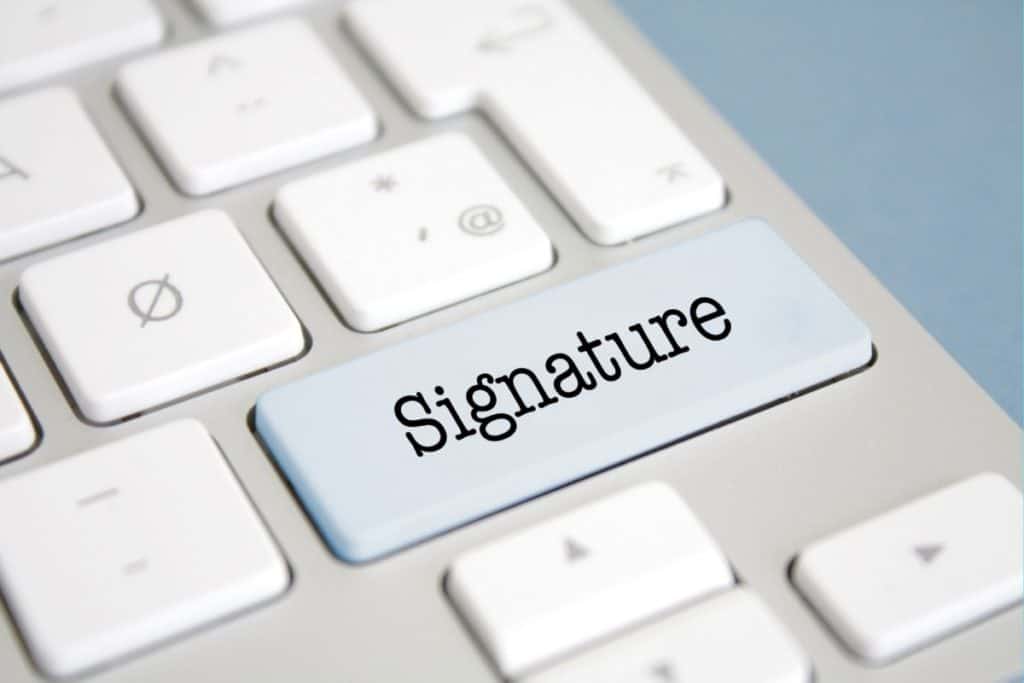 You can't just choose any tech company that offers e-signatures. It must be in the approved list in your state.
For example, the Michigan Secretary of State recognizes Nexsys, Pavaso, NotaryCam, and Notarize for remote notarization. SIGNix is also another common vender I heard notaries talking about. It just that it is not on the approved list in Michigan.
As for the pricing, I have seen companies that charge per usage. Also, those that require a yearly subscription fee. You'll have to contact them to find out their pricing plans. But generally speaking, the higher volume of businesses you are giving them, the lower the fee per usage.
Can you notarize over FaceTime? Skype?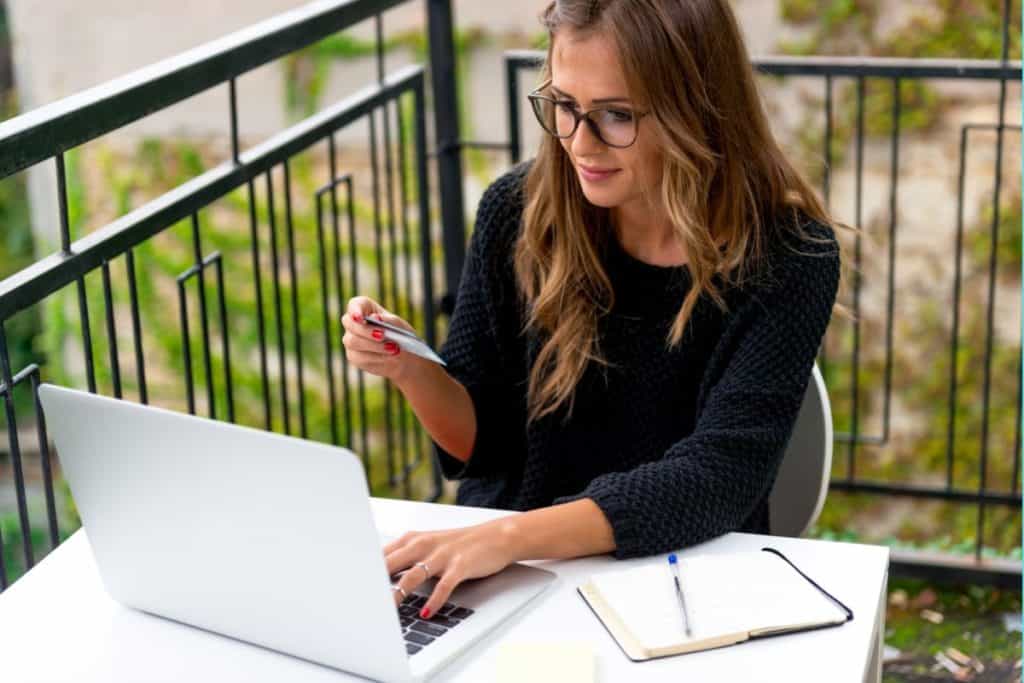 So far, I haven't come across any rules which specify the platform for audio and video conference.
But I talked to an Escrow Administrative Manager in Arizona, she confirmed that an approved RON platform must be utilized. Skype, FaceTime is not an acceptable platform for this process.
She suggested a few vendors which includes Pavaso, DocVerify, Notarize, NotaryCam, Simply Secure Sign.
When using a software/app for the online conference meeting, it is important to choose one with a high level of security. After all, there would be confidential details involved – for instance, signers would be showing you their photo ID.
I like those where you could set a password for attendees. When someone enters the meeting room, it will notify you immediately. Once all the intended participants arrive, you could lock the room to prevent others from joining.
Keep in mind that you would also need to record the online conference. This serves as proof that you have taken the necessary procedure in your notary acts. It would be best if the software already has a recording feature.
Other essential setups for a work-at-home notary
Secure sensitive info through encryption
If you are working on loan signing documents, there could be lots of confidential details involved, such as the social security number or driver's license of the borrowers. Failure to safeguard it could lead to identity theft or even potential claim to your business.
One way to enhance security is by using a laptop and USB with encryption features. The idea is others cannot use your devices without knowing your password.
The same idea goes for email communication. You could choose a provider with an encryption function, then only the intended receiver can read your message. To further protect the secured information, some email providers would automatically delete encrypted emails from their servers after a certain period.
Here's a business resource page. In there, you'll find the encrypted laptop, USB, and email provider that I like.
Separate your residence from notary practice
Although it's nice to work at home, it might not be a good idea to advertise your business using your residential address. The reason is this could be a privacy issue for yourself and your family.  
If there is any disagreement or conflict with your clients, the last thing you want is having them showing at your house and create an awkward scene for your family and neighbors. 
Therefore, you may consider having a separate business address. You could do so by renting a PO box at your local post office. You may also look into virtual offices or online mailing-forward companies. 
But I would refrain from getting an address with the actual words "PO box" because this could lead people to question the legality of your notary business. 
However, you should confirm with the Notary Public Department whether they would accept a business address from the above sources. 
Similarly, it would help if you can get a separate phone line for your business. I also talked about different solutions in getting a separate phone line in another post. Here's the link for it. 
Independent work area
When you're working from home, you have the flexibility to work anywhere. You could work in the living room, dining table, balcony, backyard, or even in your bedroom. Well, given that you'll have wifi signal in all these places.
But if you have other family members living with you, you better destinate an area where you could be free from distraction. The best is the work area could be soundproof.
Remember that you would need to conduct online meetings regularly. You don't want your clients to hear your children screaming.
At the same time, since the discussion with the signers is confidential, you don't want your family to hear them or accidentally post them online since they are on Facebook/Youtube Live.
This work area should be separated and locked from other living spaces. It is where you keep your business devices and other confidential documents (e.g., business journals).
On a separate note, if you want to do good for the environment and reduce paper waste and expenses, here's an article on how to create a paperless office.
Bringing on clients without in-person meetings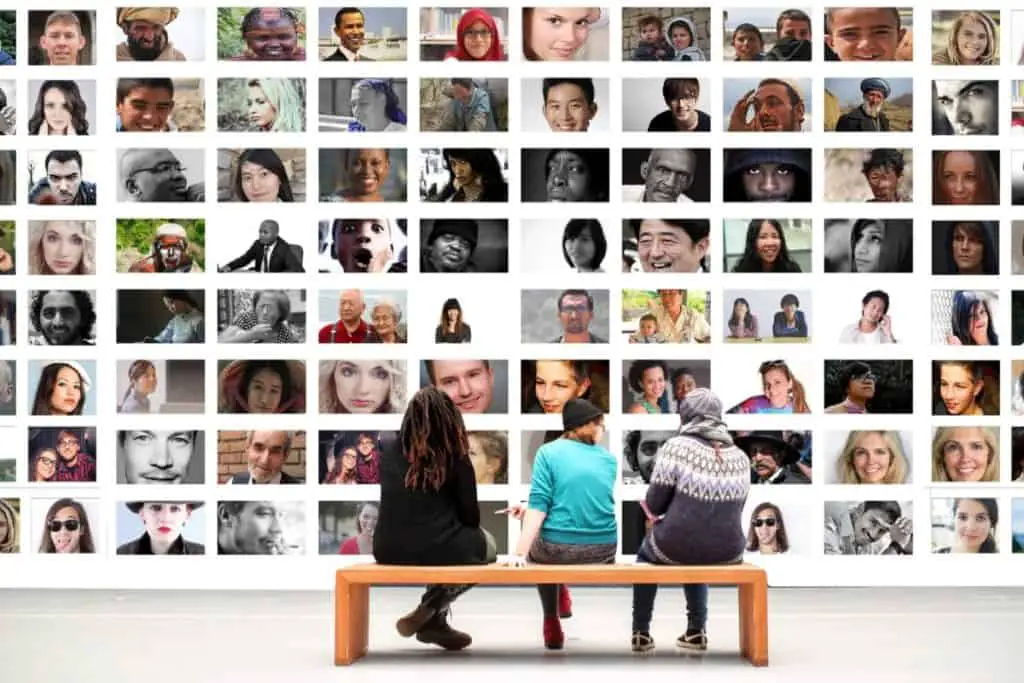 About a decade ago, many self-employed people would join networking events. They would exchange business cards, schedule follow-up coffee meetings. The goal was to establish a friendly relationship so that others would pass on businesses to them. 
I'm unsure whether this strategy is still practical, but if you want to stay working at home entirely, then you must exercise ways to bring in clients remotely. 
An easy way is to sign up with the signing services agency. So they would contact you whenever there is a notary appointment. But the downside is they would take a cut of the signing fee. 
So, if you want a bigger chunk of the pie, targeted marketing is one of the best ways to reach your audience. For example, you could connect with escrow officers through LinkedIn. Place Facebook/Google/LinkedIn ads, which allows you to reach specifically your targeted audience. 
Rather than having awkward in-person meetings, you could build rapport through e-newsletters or social media. Besides, many people are already used to communicating virtually. (e.g., through Whatsapp, Facetime, Skype). 
If the person you are trying to connect is not using any of these tools, then the chances are that their office might not utilize remote notarization. In other words, you might not want to spend too much time on them as they are not a good fit clientele for your work from home practice. 
Here's a post where I wrote how can a notary market their services effectively. Be sure to check it out. 
The bottom line for a work from home notary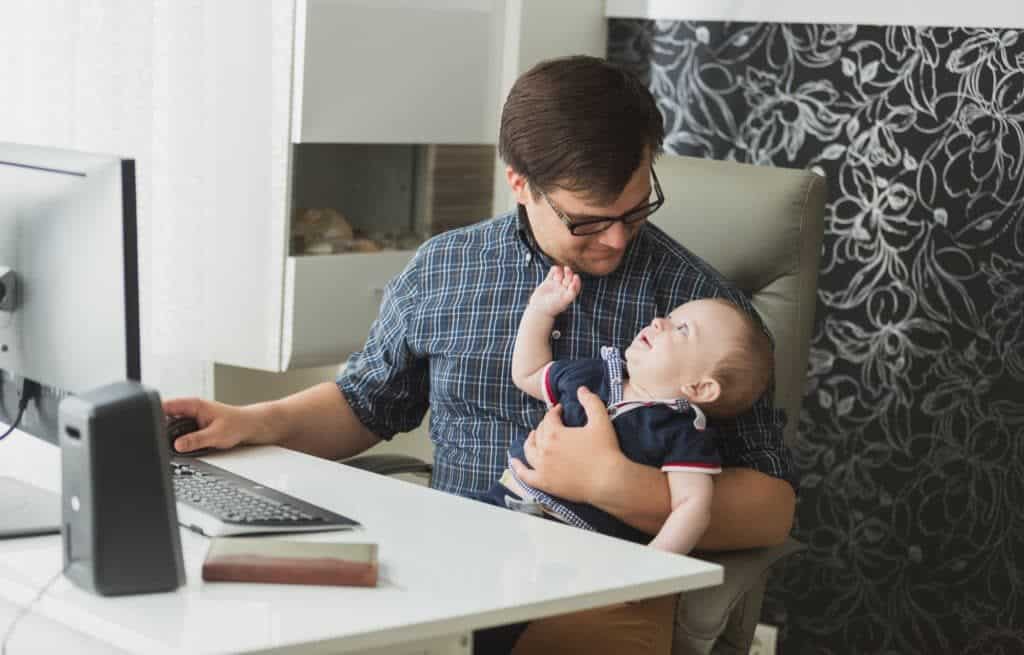 Working from home is not just for personal satisfaction, but remote notarization can be a substantial competitive advantage for your business.
Frankly, many people do not prefer others to meet at their home for signing appointments. If they have the choice, a lot of them would prefer doing so through online meetings.
Besides, it could help you to streamline the notary workflow. Why waste time driving around when you can conduct another signing appointment?
If your state allows remote online notarization, then the above steps should help reach your goal of working from home. Then you should be able to conduct the notary business without stepping a foot outside your house. (Well, the only exception is when you are filing the oath of office at the county clerk's location).
So what do you think of work from home as a notary public? Please share your thoughts in the comment section below.
Would you like to learn how to make $75 to $200 per signing appointment? Check out this loan signing training program from Mark Wills. (**) He is one of the highest producing notary loan signing agents in the country.
Disclaimer: The information in this post is for general information only, and not intend to provide any advice. They are subjected to change without any notice, and not guaranteed to be error-free. Make sure you comply with the state laws and regulatory rules.
(**) Affiliate Disclosure: Please note that some of the links above are affiliate links, and at no additional cost to you. Our website, RealEstateCareerHQ.com, will earn a commission if you decide to make a purchase after clicking on the link. Please understand that we include them based on our experience or the research on these companies or products, and we recommend them because they are helpful and useful, not because of the small commissions we make if you decide to buy something through the links. Please do not spend any money on these products unless you feel you need them or that they will help you achieve your goals.
Reference:
NNA – Answers To Urgent Questions Notaries Are Asking About Remote Online Notarization (Source)