(**) Disclosure: This post may contain affiliate links, meaning our company, JCHQ Publishing will get a commission if you decide to make a purchase through the links, but at no additional cost to you.
As a property manager in Arizona, your duties may include finding and screening prospective tenants for a property, negotiating the lease terms. You could also be responsible for rent collection, property inspection, maintenance, repair, providing updates, and communicating with the property owner.
To become a property manager in Arizona, an applicant must be obtain a real estate license. The individual can be a licensed real estate broker or a salesperson who works under the supervision of a broker. The salesperson licensee is required to be at least 18 years old, complete 90-hour of pre-license education, and pass the real estate exam. 
You also need to submit an application, a fee and a background check to the Arizona Department of Real Estate. This is the entity that regulates licensees to ensure the real estate practice upholds the public interest.
In this guide, I will focus on the steps on getting the "real estate salesperson" license, so you may begin your property management career by joining a licensed brokerage firm. I will also cover the income updates and other FAQs about this profession.
But before we start, I want to give a brief disclaimer. This post is not intended as legal advice or state/federal real estate training. It is for general information only. Please always follow your State laws and best practices.
When choosing a real estate school, I prefer one where you could take the courses online. This way, you could study at your own pace whenever and wherever. The CE Shop is a trustworthy real estate education provider. You may click here to see whether they offer pre-licensing course in your state. (**)
7 Steps to Become a Property Manager in Arizona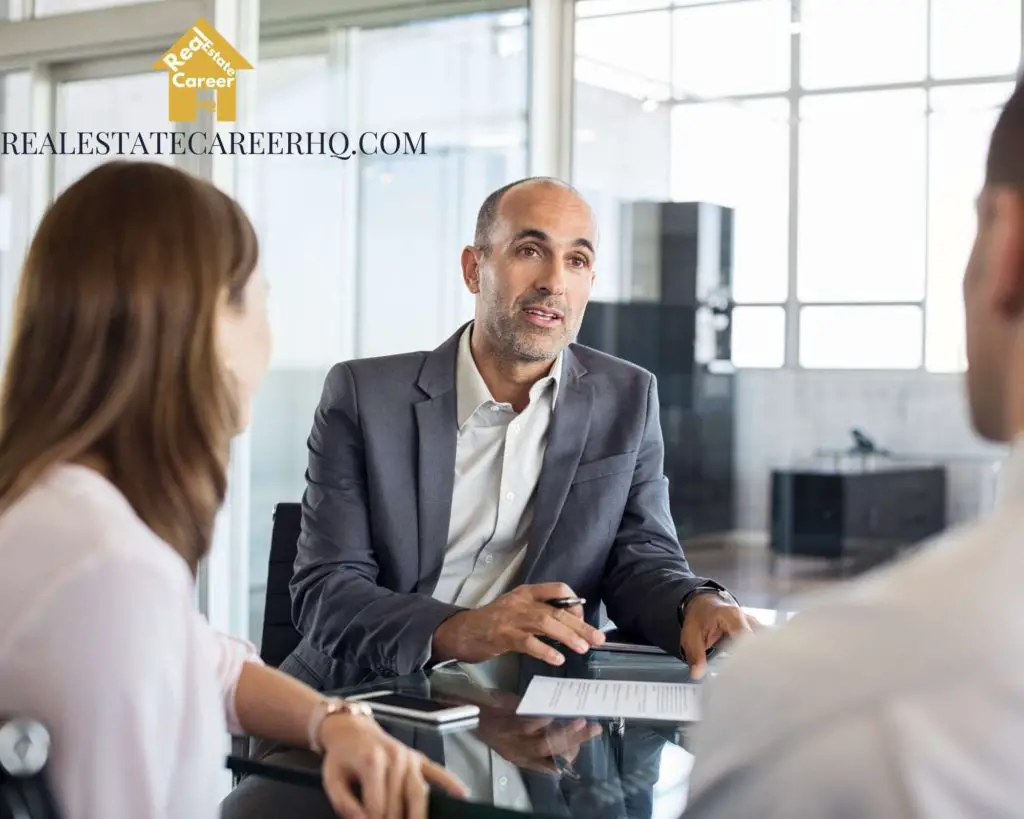 Step 1: Meet the eligibility requirement
Citizen of the United States or lawfully admitted alien
At least 18 years of age
Have a valid Social Security Number
Step 2: Complete the pre-license education
You are required to take 90 hours of course which covers different real estate concept. It can be taken in a classroom setting or online from an approved education provider.
In addition, you must complete 6 hours of Contract Writing Class.
Step 3: Pass the Arizona Real Estate Salesperson Examination
The Arizona real estate salesperson exam consists of 180 questions, and 15 additional pretest questions. The required passing score is 75% and you'll be given 300 minutes to work on it.
It is to test your knowledge on the real estate topics that are covered in the pre-license courses. The test is administered by the Pearson Vue. To register, you need to complete their online exam registration and provide them with the required documents. Also, there is a $75 examination fee which could be paid by credit card.
Content Outline of the AZ Real Estate Salesperson Exam
Exam Topics
# of Questions
REAL ESTATE STATUTES
18
COMMISSIONER'S RULES
14
AGENCY RELATIONSHIPS &
MANAGERIAL DUTIES
13
CONTRACTS AND
CONTRACT LAW
10
PROPERTY INTERESTS, ESTATES
& TENANCIES
11
GOVERNMENT RIGHTS IN
REAL PROPERTY
5
INCOME TAX ASPECTS
OF REAL ESTATE
2
ARIZONA WATER LAW
6
ENVIRONMENTAL LAW
6
LAND DESCRIPTIONS
5
RealEstateExpress is an online school that I like. They offer pre-licensing courses and also have excellent exam prep materials. Their programs have a "Pass or Don't Pay Guarantee" in most of the states. That's how confident they are. You may click here to view their courses. (**)
Step 4: Work with a licensed property management company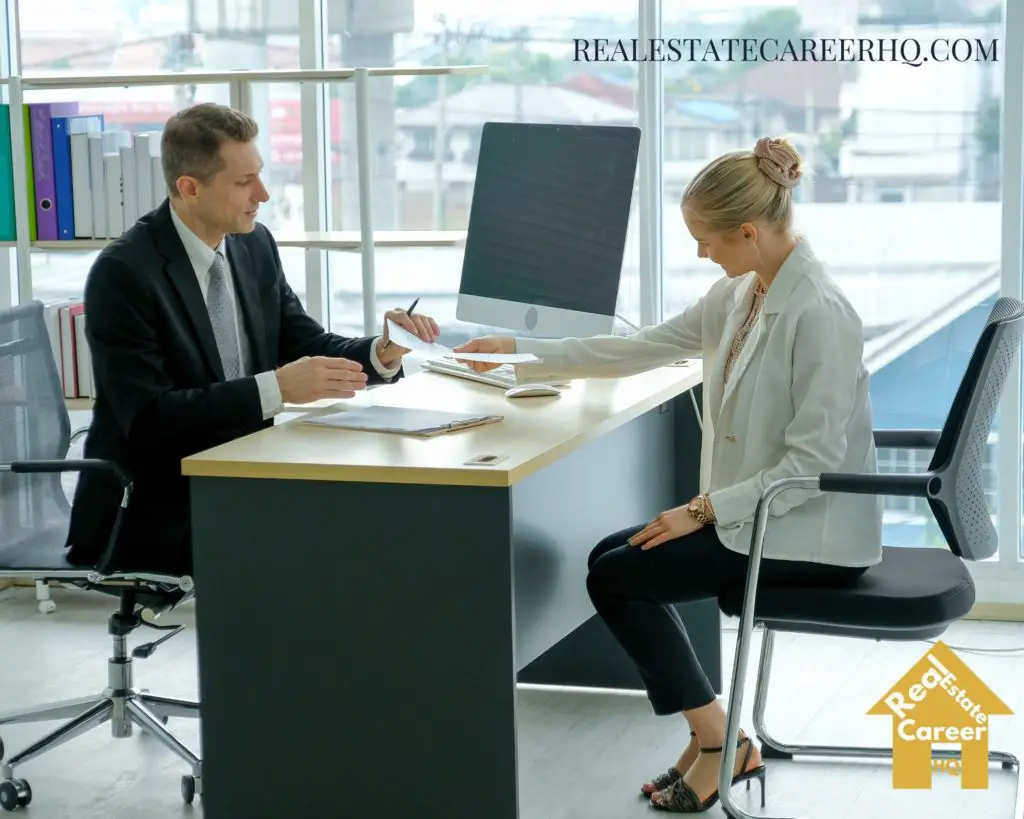 After you pass the exam, you must work with a property management company who holds the managing broker license in Arizona. This is the firm who would sponsor your real estate license.
However, not all brokerage provide property management services to their clients. Most brokerages focus only on the buy-sell side of the business. So make sure you find one that specializes in property management in Arizona.
At the time that I'm writing this guide, I can see online job postings looking for property managers in Arizona. They are mainly from Phoenix and Mesa.
You may search through job forums such as ZipRecruiter, Glassdoor, or LinkedIn.
Step 5: Register with the Arizona Department of Real Estate
You will submit your application through their online system, where you'll provide:
Original Salesperson Application & Fee ($60)
Original Arizona Exam Score Report(s)
Pre-Licensure Education Certificate- the 90 hour certificate with the authorized signature
Proof of Legal Presence
Contract Writing Course Certificate
Disclosure Document Checklist Form (LI-400) *if applicable
Step 6: Go through background check
The AZ Department has the responsibility to protect the public interest, so they will conduct a background check on all real estate license applicants. You must submit a DPS issued AZ Fingerprint Clearance Card through an approved vendor.
You can obtain a Fingerprint Clearance Card application from the real estate school or the Arizona Department of Public Safety (DPS). To do so, call them at (602) 223-2279 or fax your request to (602) 223-2947. Their office Hours are: Monday to Friday 8am—5pm.
The Fingerprint Clearance Card fee is $67.
Once you complete the application, you may mail it to:
Arizona Department of Public Safety
PO BOX 18390
Phoenix, AZ 85005-8390
But keep it mind that the fingerprint card must NOT be folded, bended or damaged. And the processing time is usually between 5 to 8 weeks.
Step 7: Maintain the Arizona real estate license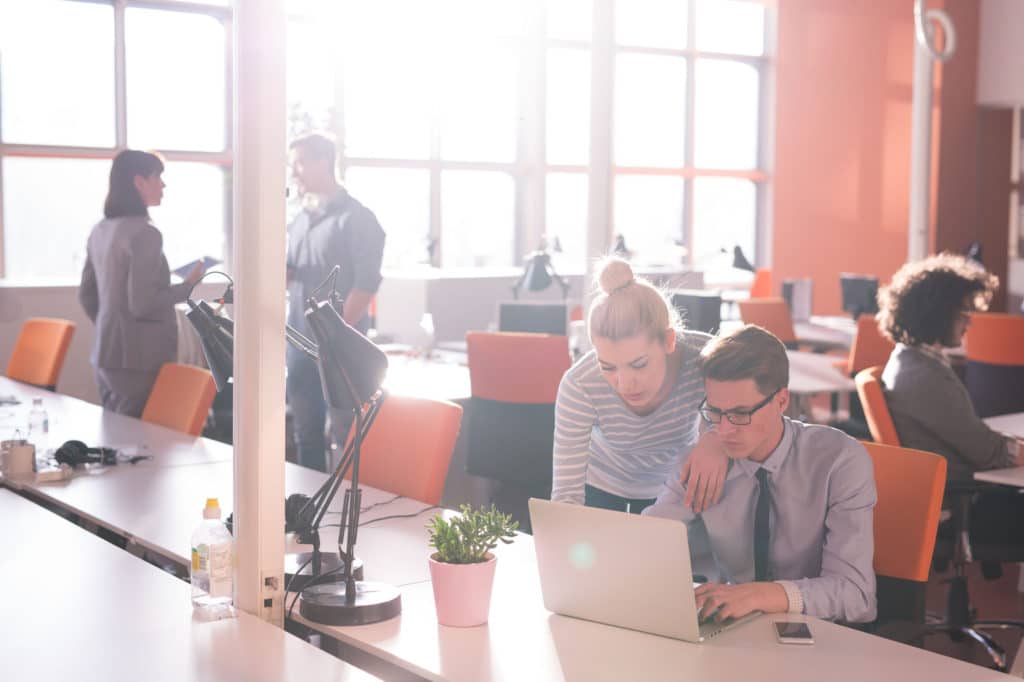 You are required to renew the AZ real estate license every two years and the license renewal fee for salesperson is $60. There will be extra charges if you do so in-office by mail. If you renew after the expiry date, late fee could apply.
You also have to complete 24 hours of CE courses every two years. The curriculum needs to include:
Agency Law – 3 hours
Contract Law – 3 hours
Commissioner's Standards – 3 hours
Disclosure – 3 hours
Fair Housing** – 3 hours
Real Estate Legal Issues – 3 hours
Elective courses – 6 hours
Here's a snippet of what a property manager thinks about this career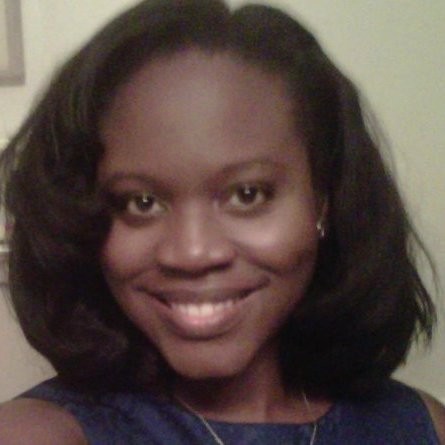 "I've been a property manager for six years, and for three years before that, I was an admin and then an assistant property manager. Being a property manager is an excellent career. The schedules are long days but flexible. If you are a parent, you will be able to attend your kid's functions as long as you are willing to work late to make up. It's not a micro-managed industry, so you must have the drive and high standards all on your own, else you won't last very long. The mistakes are bigger and cost more money than other real estate lines, but the pay is great, and you can create the life balance you need if you work at it.
My advice to someone wanting to get into property management is to learn everything you can as soon as you can. Take advantage of resources and lean on experience people's knowledge and experience."
– Nandi Cavil, Commercial Property Manager at Cushman & Wakefield
Here's another post where you can read more on Nandi's thoughts about the property management profession. In there, you can find my research and analysis on this career path and valuable insights from other property managers.
FAQ on being a Property Manager in Arizona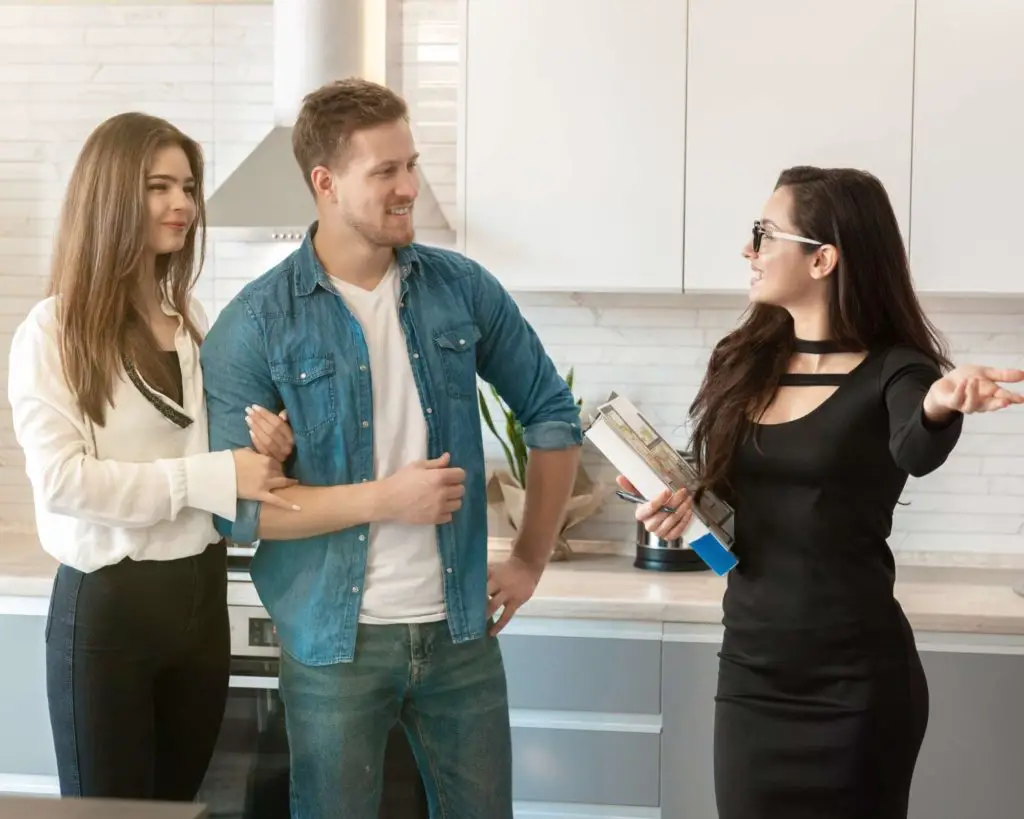 1) How long does it take to become a property manager in Arizona?
It takes approximately four months to become a property manager in Arizona. But it also depends on the time it takes you to complete the pre-license course, exam, background check, application, and get employed by a licensed property management firm.
You may speed up in getting in becoming a property manager by taking online courses. This way, you'll have the flexibility to finish the pre-licensing education at a quicker pace.
2) How much does it cost to become a property manager in Arizona?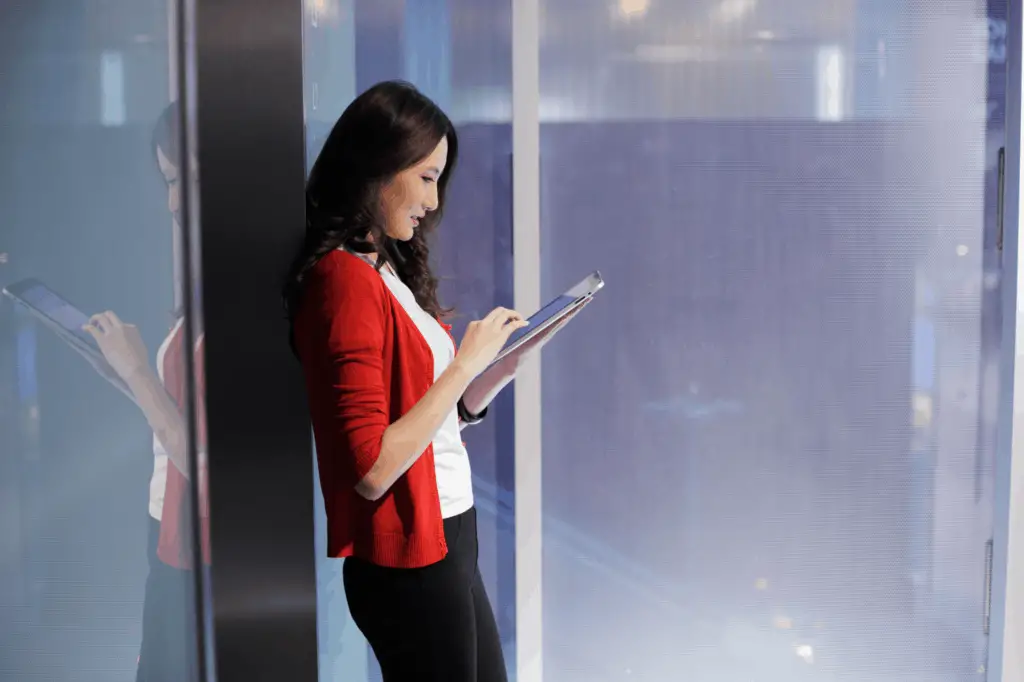 It costs approximately $752 to become a property manager in Arizona. That is the cost to get the real estate salesperson license and here is the breakdown:
Pre-licensing courses fees – $550 (approximately)
Exam fee- $75
License fee – $60
Fingerprint Clearance Card fee – $67
3) Can you become a property manager with a felony in Arizona?
It is possible for an applicant with felony to obtain a real estate license and become a property manager in Arizona. It is subjected to the AZ Department's evaluation. They typically be more alarmed on incidents that impact the applicant's honesty, trustworthiness, character, and integrity.
So don't get discouraged as everyone has a past. The most important is that you can demonstrate that you will serve the public in a fair, honest, and open manner.
Here's another post that covers how to apply for a real estate license with a felony record. In there, you'll find practical ideas which could help your application.
4) Are there any exceptions to the real estate license requirement to work as property manager in Arizona?
Generally speaking, you do not need a real estate license if you are just managing your own properties. I'm also reading the AZ Department of Real Estate's website. In there, it states the following:
A property manager or entity is required to have an Arizona real estate license to manage residential or commercial property for property owners and receive compensation for such activity. The broker or entity manages the property pursuant to a property management agreement (A.R.S. § 32-2173).

A community manager often called a "property manager" working on behalf of a Homeowners Association does not have to be licensed as a real estate salesperson or broker unless their duties include the sales or leasing of properties on behalf of individual property owners.

Residential leasing agents or on-site managers of residential rental properties are not required to be licensed as real estate salespersons or brokers if they conduct activity at only one location during their regular workday and receive no special compensation (A.R.S. § 32-2121(A)(6)).

A property manager for one nonresidential income property or for two or more contiguous nonresidential income properties that are under common ownership and is employed by the owner's licensed management agent is not required to be licensed as a real estate salesperson or broker (A.R.S. § 32-2121(A)(8)).

A person engaging in short term rentals, i.e., occupancies of thirty-one or fewer days in a dwelling unit, is not required to be licensed as a real estate salesperson or broker.

Quote from azre.gov/faq/property-management
5) How much do property manager make in Arizona?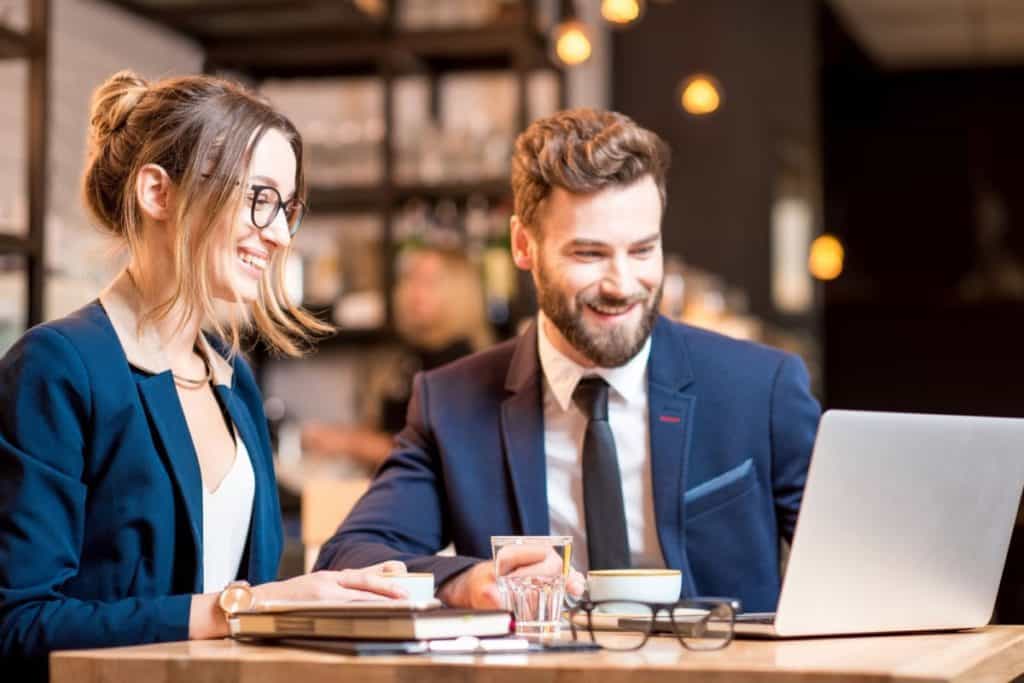 Property managers in Arizona make an average annual income of $100,267. It typically range between $87,037 and $115,353. (*) Your earning as a property manager would depend on your skills, knowledge and experience in managing the properties. The type and number of real estate in your managing portfolio may also affect your compensation.
At the beginning phase of your property management career, you could be working as an assistant for a property manager. So your earning could be limited at that time.
But once you have developed the necessary skillset and demonstrated your ability to work independently, there should be a significant improvement to your earning.
(*) Source: Salary.com May 27, 2021
Here's salary guide you may be interested. In there, you'll find the income figures for residential and commercial property managers. What makes one earn more than others? How do education, experience, and certification play a factor in earning?
6) I have more questions about the AZ real estate license, whom should I contact?
The Arizona Department of Real Estate has an online message center. Once you fill out their contact form, usually it would take two business days to hear from them.
Their office is at 100 North 15th Avenue, Suite 201, Phoenix, AZ 85007.
4 Practical Strategies to Build a Property Management Career in Arizona
1) Obtain the AZ real estate license
Although there are certain activities you may perform without a real estate license, the things you can do are very limited. Once you have a real estate salesperson license, you may work under a licensed managing broker in providing key components of property management. For example, rent, list, negotiate property rental agreement, rents collection.
If you want to move up in the field, getting a real estate salesperson license is a "must".
Since you are reading up to this point, I bet you must be interested in becoming a property manager. If that requires you to get a real estate salesperson license in your state, your first step is to complete the pre-license education. You should select one that has an excellent reputation and a long-term track record of satisfying students. The CE Shop is exactly that! You may click here to check it out yourself. (**)
2) Network with other real estate professionals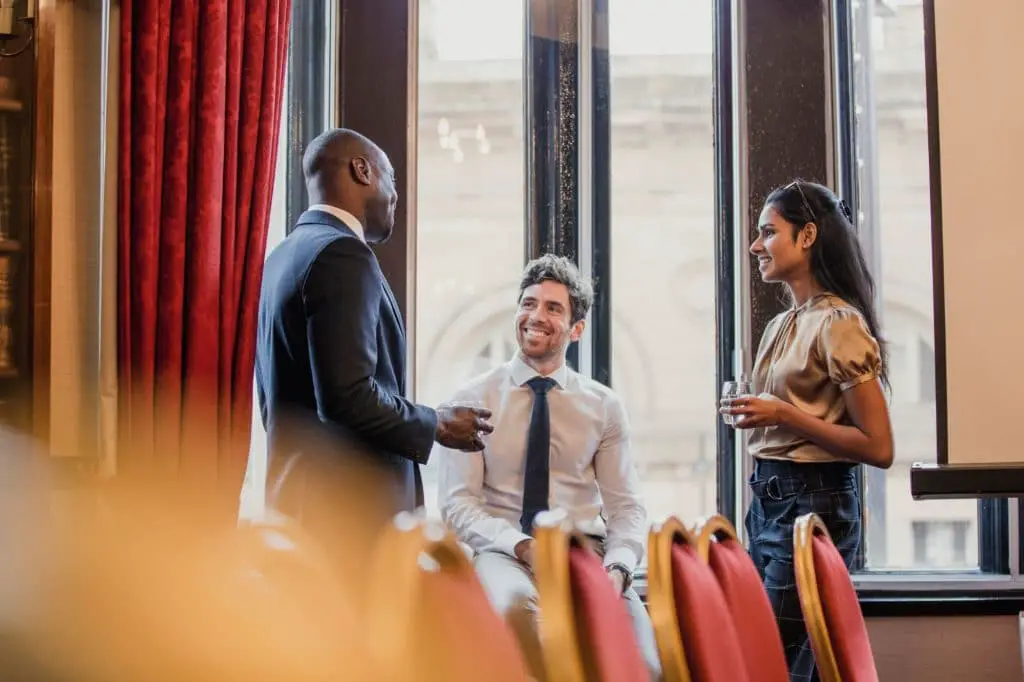 You may consider joining the National Association of Residential Property Managers (NARPM). This allows you to connect with other property managers, thus learn from their valuable experience and share ideas with one another. You will also find updates on the housing markets, changes to the laws and regulations.
Another group you may consider is the Arizona REALTORS. It consists of mostly real estate professionals. If you plan to run your own property management company, this can be a great referral source for your business. They also have great resources such as the classes, events, housing reports and industry updates.
3) Keep up to date with the real estate laws and best practices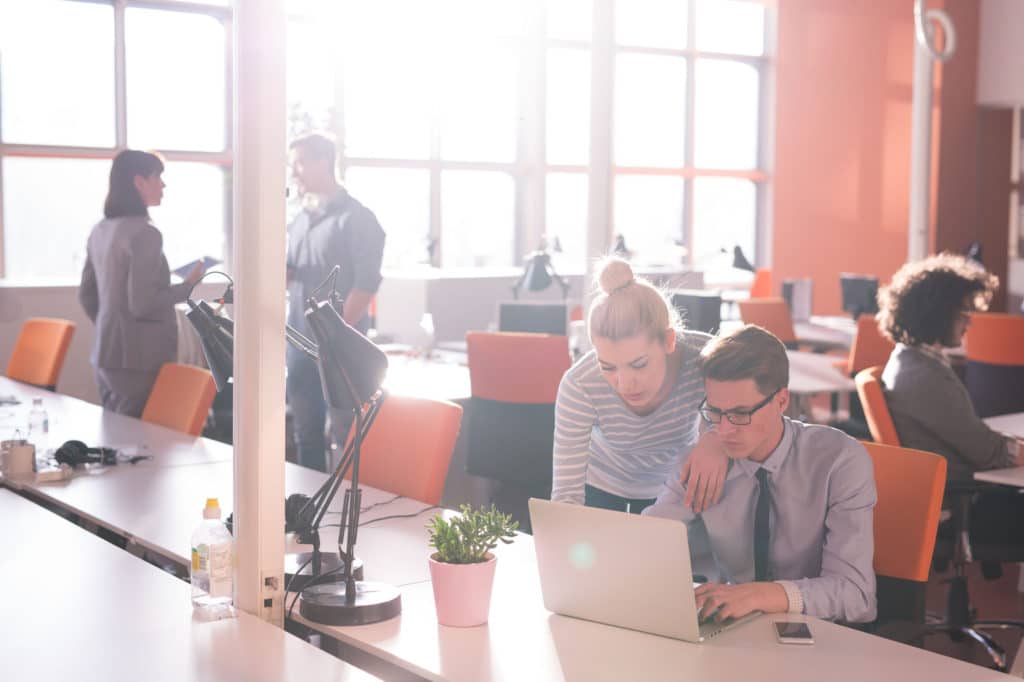 Property managers are constantly tasked with new responsibilities and challenges. With the rise of online rental applications, environmental health and safety requirements, it's important for property managers to be up-to-date on what their renters are looking for in a home.
You may also consider taking the following courses to equip yourself with the property management knowledge. They are offered by Institute of Real Estate Management (IREM). IREM is an affiliate of the National Association of REALTORS®.
Even though they are not part of the pre-license education requirement, your enhanced knowledge will help to set you apart from others in the industry.
4) Start your own property management company
Rather than working for someone else, you may consider getting a real estate broker license and start a property management company. This allows you to hire other licensed property managers, thus, lead to a scalable business model.
However, running a company is very different from working as an employed property manager. You need to figure out all the different aspects of the business, such as marketing, branding, prospecting, hiring, training, and accounting.
The expenses will also be a lot higher. In addition to the broker license, you also need to account for business insurance, staff's salary and benefits, office rent, furniture, office supplies, software, many more.
To obtain a real estate broker license in Arizona, you must:
Have at least 3 years of active real estate work experience within the past 5 years;
Complete 90 hours of pre-license courses from an approved education provider;
Pass the Arizona Real Estate Managing Broker Exam;
Submit an application and a license fee to the Arizona Department of Real Estate
Complete CE and license renewal requirement
Disclaimer: The information in this post is for general information only, and not intend to provide any advice. They are subjected to change without any notice, and not guaranteed to be error-free. Some of the posts on this site may contain views and opinions from individual not related to JCHQ Publishing. They do not necessarily reflect our view or position.
(**) Affiliate Disclosure: Please note that some of the links above are affiliate links, and at no additional cost to you. Our company, JCHQ Publishing will earn a commission if you decide to make a purchase after clicking on the link. Please understand that we include them based on our experience or the research on these companies or products, and we recommend them because they are helpful and useful, not because of the small commissions we make if you decide to buy something through the links. Please do not spend any money on these products unless you feel you need them or that they will help you achieve your goals.
Reference: