(**) Disclosure: This post may contain affiliate links, meaning our company, JCHQ Publishing will get a commission if you decide to make a purchase through the links, but at no additional cost to you.
To become a property manager in Connecticut, an applicant must have a real estate license. The individual can be a "Real Estate Broker" or a "Salesperson" who works under the supervision of a broker. An applicant must be at least 18 years old, complete 60 hours of pre-licensing courses, pass the salesperson exam, go through a criminal conviction review, submit an application and license fee to the Connecticut Real Estate Commission.
Property management can be a rewarding career with great advancement opportunities. If you are thinking to become a property manager in Connecticut, this is the perfect guide for you!
But before you decide to pursue further in this profession, it's important to know what the role of a property manager is. As a property manager, your duties may include finding and screening prospective tenants for a property, negotiating the lease terms. You could also be responsible for rent collection, property inspection, maintenance, repair, providing updates, and communicating with the property owner.
In this guide, I will focus on the steps on getting a "real estate salesperson" license, which is the entry license level. So you may begin your property management career by joining a licensed brokerage firm. I will also cover the income updates and other FAQs about being a property manager in Connecticut.
But before we start, I want to give a brief disclaimer. This post is not intended as legal advice or state/federal real estate training. It is for general information only. Please always follow your State laws and best practices.
A Quick Table Summary of Becoming a Property Manager in Connecticut
Eligibility
Education
Exam
Fees

At least 18 years of age

Citizen of the United States or lawfully admitted alien

Have a valid Social Security Number


90 hours of pre-licensing courses

45 hours of post-licensing courses

21 hours of continuing education each license term
130 questions

3 hours of writing time

Consists of National Portion and State Portion

Required passing score is 75%.
Pre-licensing courses fees – $264 to $414 (approximately)

Background check fee – $60

Provisional Sales Associate License fee – $95

Application processing fee – $35

Exam fee – $60
10 Steps to Become a Property Manager in Connecticut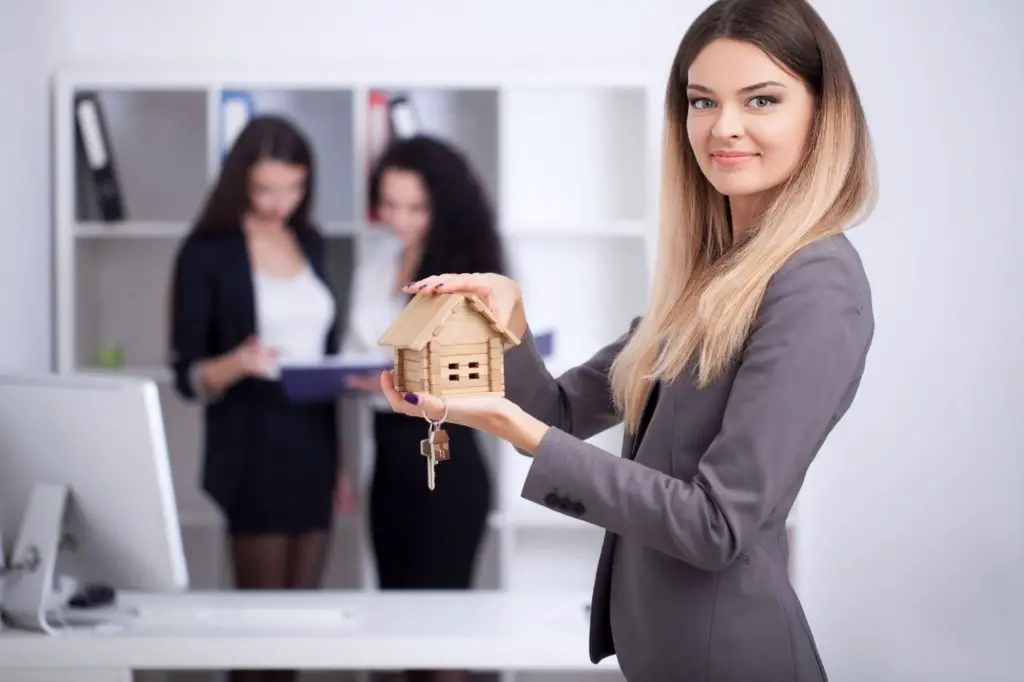 Step 1: Meet the eligibility requirement
Citizen of the United States or lawfully admitted alien
At least 18 years old
Have a valid Social Security Number
Step 2: Complete the pre-licensing education
You are required to take 60 class hours of Real Estate Principles and Practices. It consists topics such as instruction in real estate law, agency, listing and buyer contracts, finance, fair housing, transfer of title, property description.  
I just checked the list of approved education providers. So far, there is only one that offers online classes, which is "Fab Real Estate School." Their course fee is $475.
Step 3: Submit the registration forms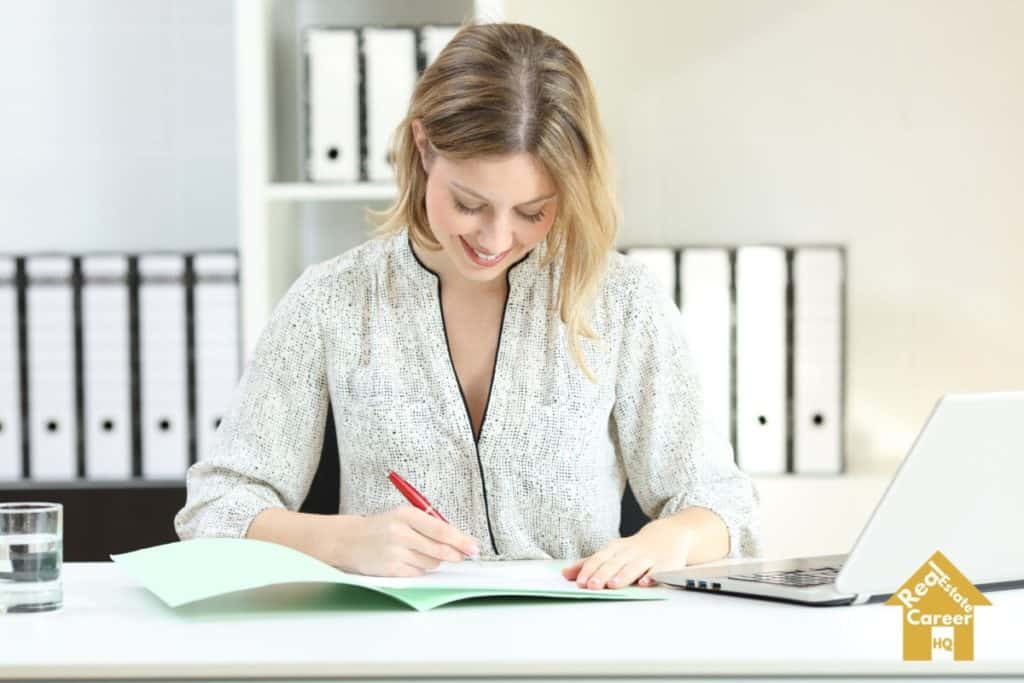 There are two forms you need to fill out. One is the Real Estate Salesperson Application. In there, it will ask for your personal details, the pre-licensing course completion certificate, and some background questions.
According to the Federal Privacy Act of 1974, the application needs to be notarized and they require the original copy by mail. There is a $80 non-refundable application fee.
You also need to provide a proof of citizenship. (Usually, a copy of valid passport or birth certificate is fine). The license fee is $95 and application processing fee is $35. Here's the mailing address:
The other application you need to fill out is the Connecticut Real Estate Examination Registration Form. The test is administered by the PSI. There is an exam fee is $65.
Here's the mailing address: PSI Examination Services, 3210 East Tropicana Ave, Las Vegas, NV 89121
Both forms can be found in the Salesperson Real Estate Licensing Candidate Information Bulletin. Once the PSI approves your application, they will provide you with an Examination Eligibility Postcard and instructions for scheduling the exam.
Keep in mind that you only have one year from the date of eligibility to pass both portions of the exam.
Step 4: Go through a background check
The Connecticut Real Estate Commission is responsible for issuing licenses to real estate salesperson and brokers. To protect the public interest, all real estate salesperson must submit a Criminal Conviction Review Worksheet prior to obtaining a license.
On the worksheet, it asks the applicant to provide details about the crime and conviction – for example, description of the crime, date of conviction, release date.
Step 5: Pass the Connecticut Real Estate Salesperson Exam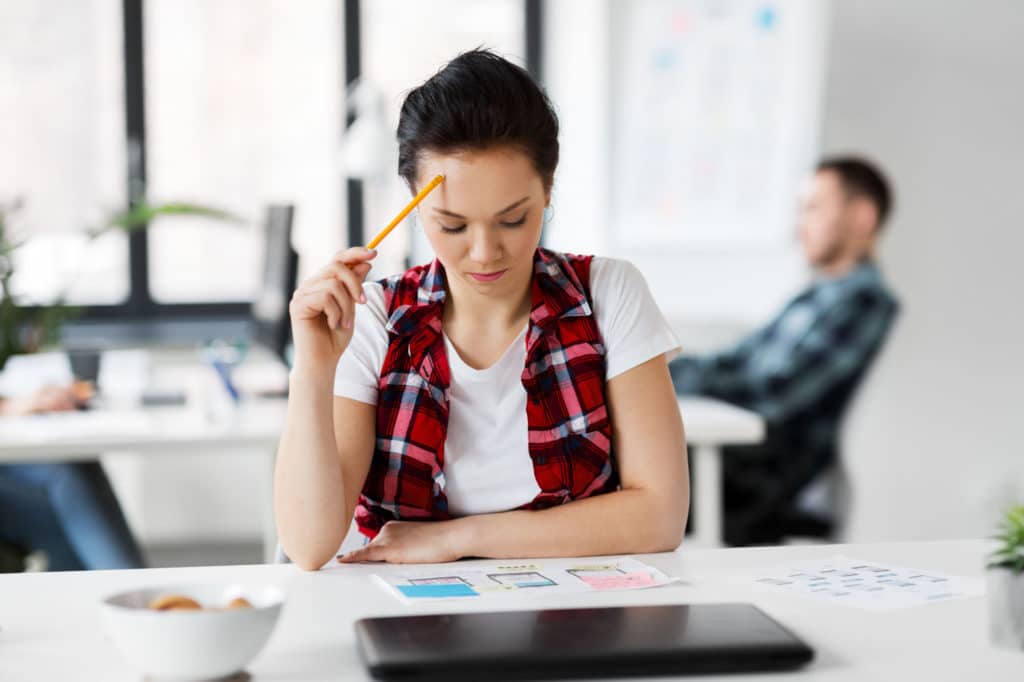 The Connecticut real estate salesperson exam has 110 questions with 165 minutes of writing time. It consists of the General Portion and the State Portion. The required passing score is 70%.
Since the exam is a computerized test, your result will appear immediately on the screen. If you pass, you'll receive a successful notification. Else, you will receive a score report stating your strengths and weaknesses. Then you may schedule to retake the exam.
At the day of the exam, make sure to bring along at least two valid IDs to verify your identity. Else, they won' let you write it. The primary ID must be government issued and photo-bearing with a signature (i.e.: driver's license, state ID, passport, military ID.). The second piece must contain a valid signature and your photo.
The exam is to test your knowledge on the real estate topics that are covered in the pre-license education. You can take the CT real estate exam as many times as needed within the one year eligibility period. The exam retake fee is $65.
Rather than retaking the exam, it's better to be well prepared and pass it on the first try. This way, you may start your real estate business asap!
The CE Shop is the online school that I like. Their Exam Prep Edge allows you to take an assessment and receive feedback on the topics you've mastered and the ones you need to focus on. You may click here to view their exam prep program. (**)
Step 6: Join a licensed property management firm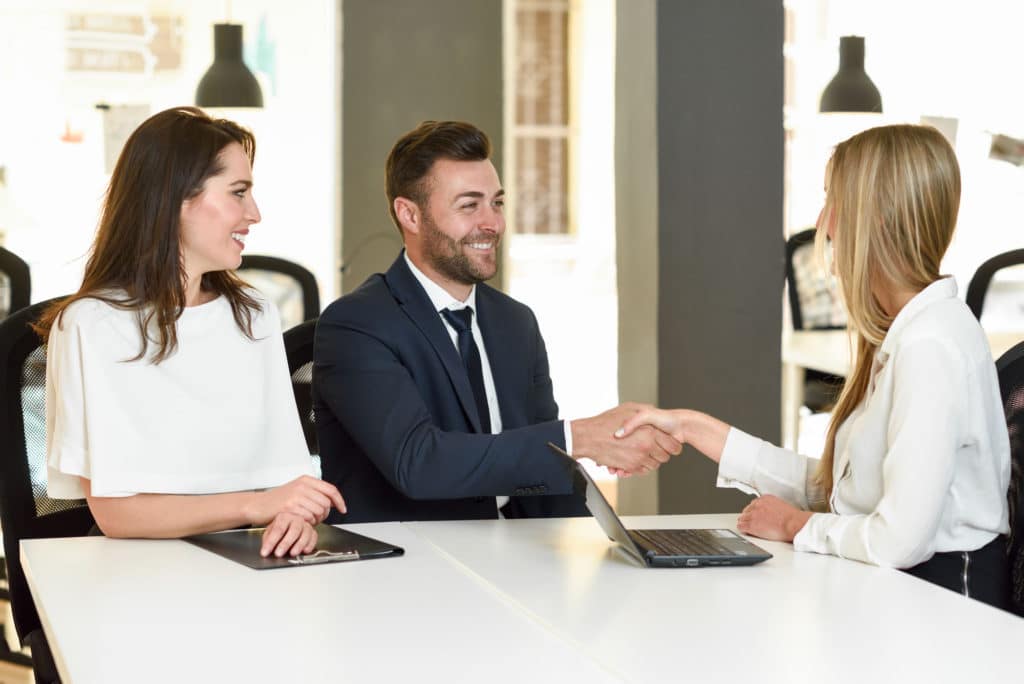 In Connecticut, you must activate your license within 2 years after passing the exam. This requires you to be associate with a managing broker. This is the firm who would sponsor your real estate license.
Keep in mind that not all brokerage provide property management services to their clients. Most brokerages focus only on the buy-sell side of the business. So make sure you find one that specializes in property management.
At the time that I'm writing this guide, I can see online job postings looking for property managers. You may search through job forums such as ZipRecruiter, Glassdoor, or LinkedIn.
There are many property companies out there, but not all are suitable for you. As you start in this industry, it will help if you work for a company that could provide you with proper training and mentorship. And you would likely start out working as an assistant to a property manager.
Rather than having you reinvent the wheels, an established property management company can show you a standard procedure in working with clients effectively.
Step 7: Maintain the real estate license
All Connecticut real estate licensees must renew the salesperson license every year before May 31st. You will receive a renewal notice about 30 – 45 days before the expiration date.
You may renew it through the elicense portal. The renewal fee is $285 for odd year and $293 for even ones.
Furthermore, you need to complete 12 hours of real estate continuing education during each license term. The curriculum must include
CT Real Estate Law for Brokers and Salespersons; (3 hours)
Understanding and Preventing Racial Bias in Real Estate. (3 hours)
Real estate elective courses. (6 hours)
Alternatively, you may pass a 40 questions Connecticut CE exam during the CE cycle.
So know your deadlines and don't wait until the last minute to complete CE and renew your license.
Step 8: Keep up with the Connecticut real estate laws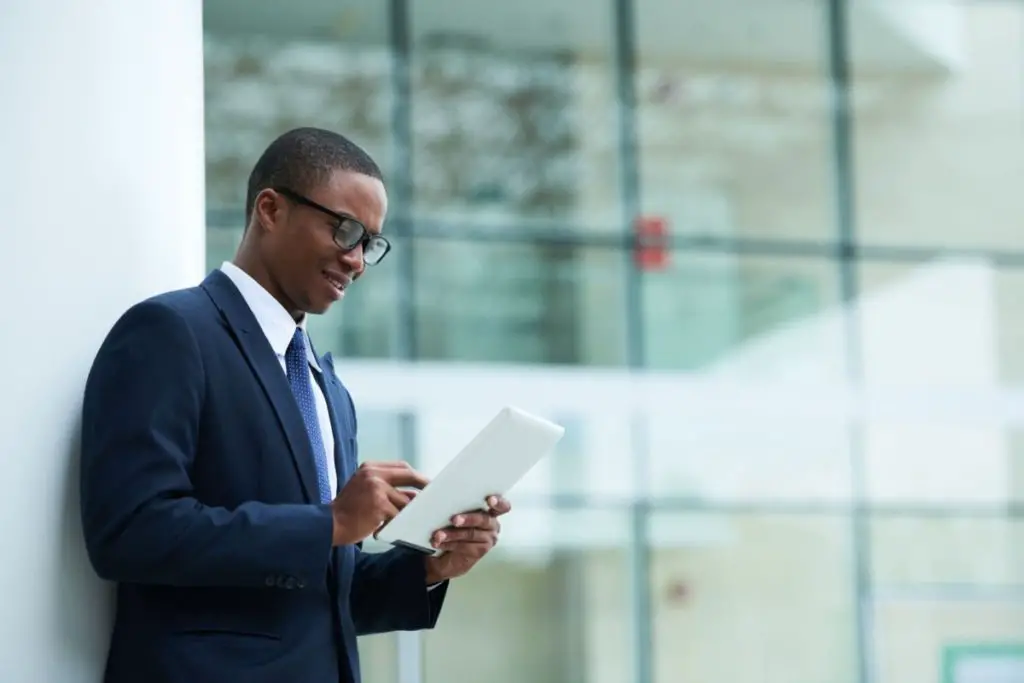 In order to be successful in the real estate industry, it's better to keep up with the latest laws and regulations. You may read over the Connecticut General Statutes,
In there, you can learn essential rules that are applicable to your property management activities – for example, landlord rules and regulations, termination of responsibility, tenant's responsibilities, rental agreement.
Step 9: Go through advanced education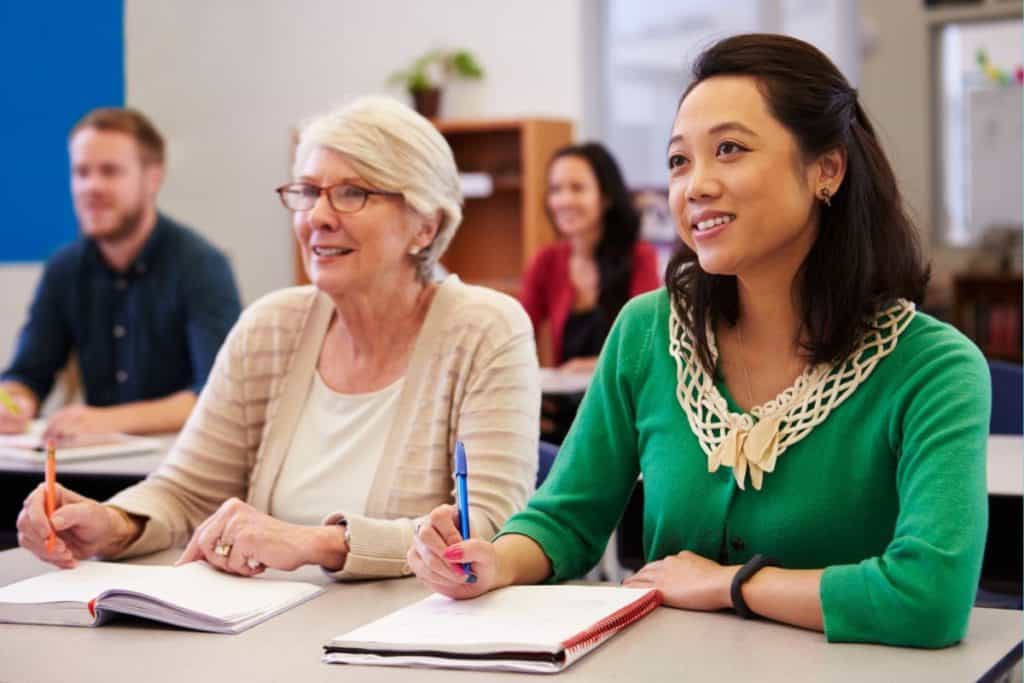 Property managers are constantly tasked with new responsibilities and challenges. With the rise of online rental applications, environmental health and safety requirements, it's important for property managers to be up-to-date on real estate laws and best practices.
For example, can you charge an application fee? Is it okay to run a background check on to prospective tenants? What happen if the tenants violate the lease agreement? Who will be responsible for the maintenance, repair or damages?
You may also consider taking the following courses to equip yourself with the property management knowledge. They are offered by Institute of Real Estate Management (IREM). IREM is an affiliate of the National Association of REALTORS®.
Even though they are not part of the pre-license education requirement, your enhanced knowledge will help to set you apart from others in the industry.
Step 10: Join industry associations
You may consider joining the National Association of Residential Property Managers (NARPM). This allows you to connect with other property managers, thus learn from their valuable experience and share ideas with one another. You will also find updates on the housing markets, changes to the laws and regulations.
Another group you may consider is the Connecticut REALTORS. It consists of mostly real estate professionals. If you plan to run your own property management company, this can be a great referral source for your business. They also have great resources such as the classes, events, housing reports and industry updates.
Here's a snippet of what a property manager thinks about this career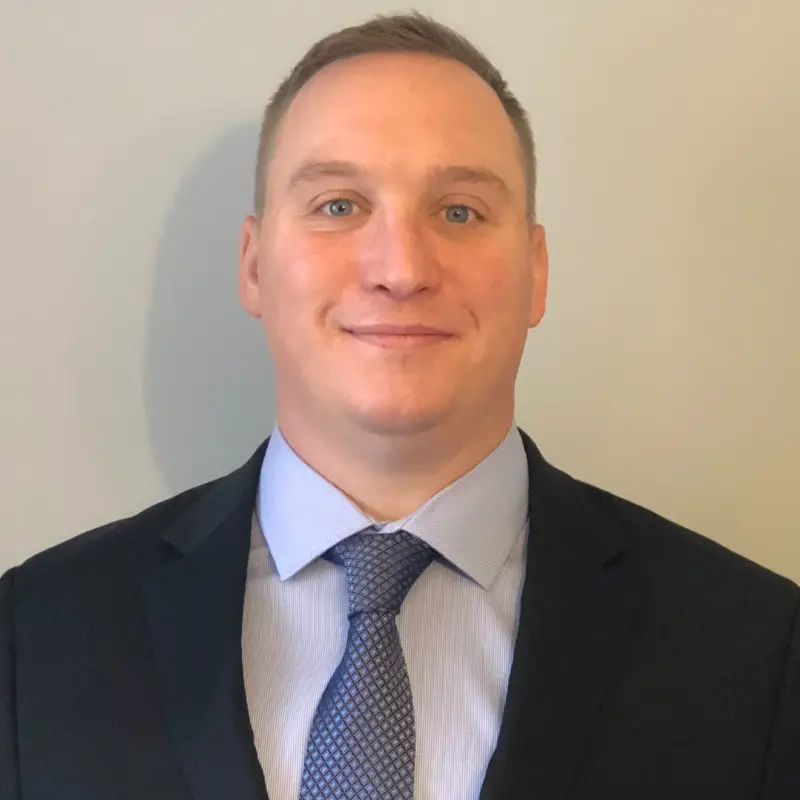 I have been handling the management of family investments for 5-6 years now (licensed for a year to take our model public!). I am also a broker and investor myself, having done everything from complete gut rehab flips to buy and hold investments. I have been in the industry for over 10 years…
The biggest piece of advice I can give is to not take things personal. If you do your job correctly, which should be overly defined before you start to manage someone's investment, then you are just dealing with people reacting to their situation (which can become very personal for them, since it is in their home).
But be polite and direct, don't tell them what they want to hear, tell them what is actually happening. Also, always remember you are there to make the property owner fiscally happy first and foremost.
– Dan Gallagher, Zebra Cares LLC
Here's another post I wrote. In there, you can read more on Dan's thoughts about the property management profession. You can also find out what other property managers say about this career path.
FAQ about being a Property Manager in Connecticut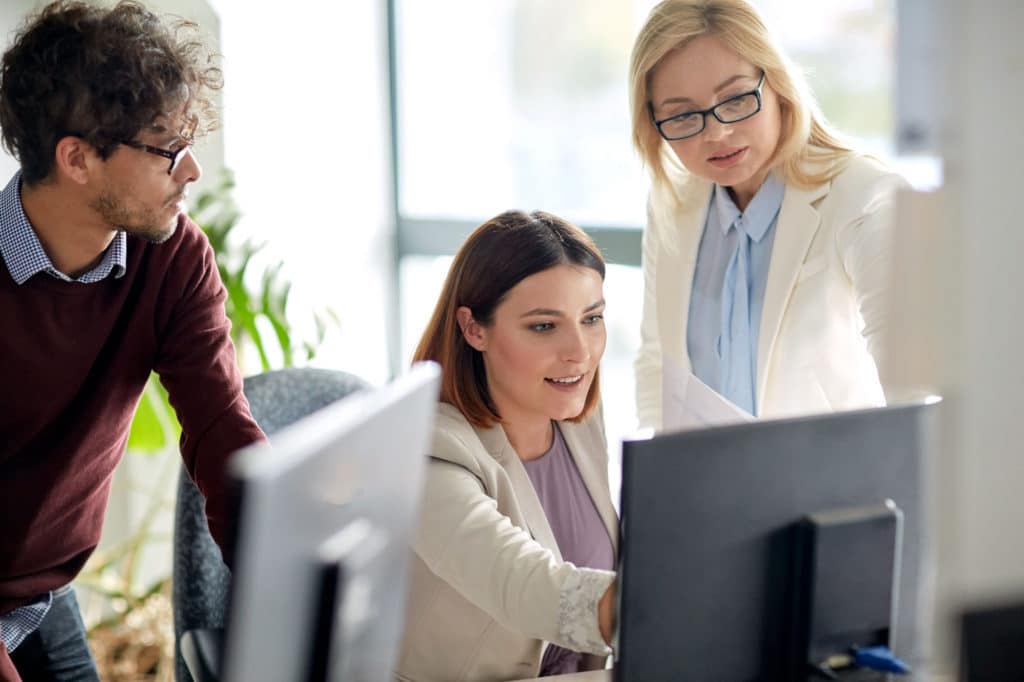 How much does it cost to become a property manager in Connecticut?
It costs approximately $620 to get a real estate license and become a property manager in Connecticut. Here's the breakdown:
Pre-licensing courses fees – $475 (approximately)
Application fee – $80
Exam fee- $65
Also, you may want to invest into exam prep. This can increase your chance in passing the exam on the first try, so that you don't need to waste time and money in retaking it.
How long does it take to become a property manager in Connecticut?
It takes approximately three months to become a property manager in Connecticut. But it also depends on the time it takes you to complete the pre-licensing course, exam, application, and get sponsorship by a licensed property management company.
How much do property manager make in Connecticut?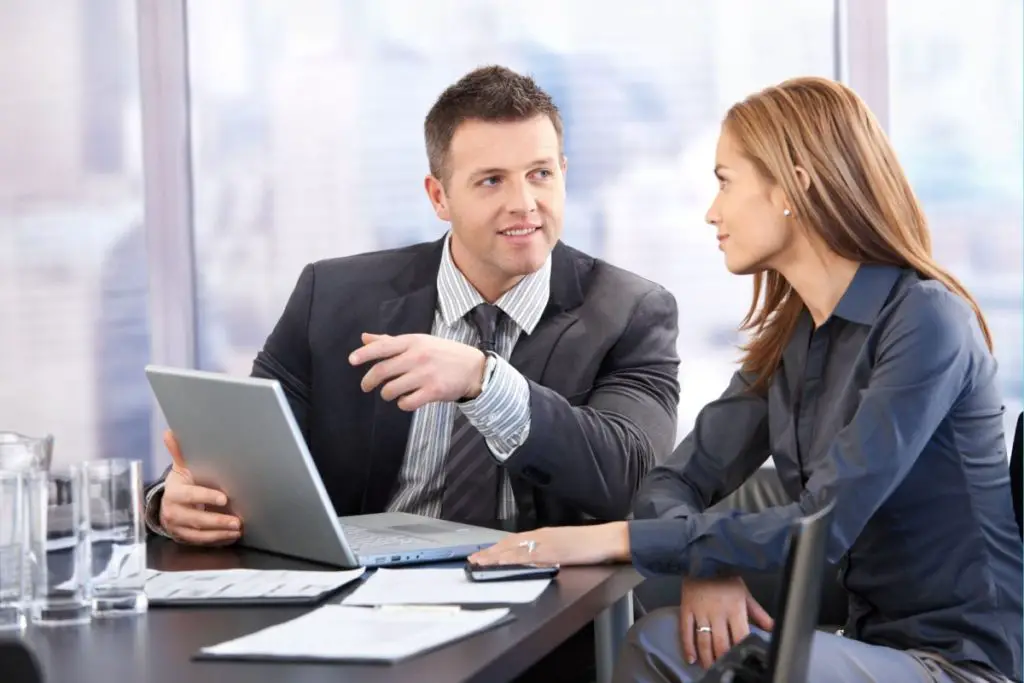 Property managers in Connecticut make an average annual income of $109,924. It typically range between $95,423 and $126,468. Top 10% of high-earning property managers are making over $141,531 per year. (*) Your earning as a property manager would depend on your skills, knowledge and experience in managing the properties. The type and number of real estate in your managing portfolio may also affect your compensation.
At the beginning phase of your property management career, you could be working as an assistant for a property manager. So your earning could be limited at that time.
But once you have developed the necessary skillset and demonstrated your ability to work independently, there should be a significant improvement to your earning.
(*) Source: Salary.com June 28, 2021
Here's salary guide you may be interested. In there, you'll find the income figures for residential and commercial property managers. What makes one earn more than others? How do education, experience, and certification play a factor in earning?
I have a real estate license in another state. Can I become licensed in Connecticut by applying through reciprocity?
Connecticut has a mutual recognition agreement with numerous states. This means they allow active licensee from another jurisdiction to practice in Connecticut, but subject to special license law requirements.
The states that have reciprocity agreements with Connecticut includes:
Alabama
Colorado
Florida
Georgia
Illinois
Indiana
Massachusetts
Mississippi
Nebraska
New York
Ohio
Oklahoma
Rhode Island
If you are applying by reciprocity from Florida, Illinois or Indiana, you are required to take the State Portion of the CT Real Estate Salesperson exam. Here's the Reciprocal Application and there is a fee of $385.
Can a felon be a property manager in Connecticut?
Although it is possible for an applicant with felony record to obtain a real estate license and become a property manager, the Commission will evaluate it on a case-by-case basis. The CT Real Estate Commission indeed put more emphasis towards the applicant's honesty, trustworthiness, character and integrity.
(a) The commission or Commissioner of Consumer Protection shall not deny a license under this chapter to any applicant who has been convicted of forgery, embezzlement, obtaining money under false pretenses, extortion, criminal conspiracy to defraud or other like offense or offenses, or to any association or partnership of which such person is a member, or to any corporation of which such person is an officer or in which as a stockholder such person has or exercises a controlling interest either directly or indirectly, except in accordance with the provisions of section 46a-80.

General Statutes, Chapter 392- Sec. 20-316. Grounds for refusal of license
But don't get discouraged as everyone has a past. The most important is that you can demonstrate that you will serve the public in a fair, honest, and open manner.
Here's another post that covers how to apply for a real estate license with a felony record. In there, you'll find practical ideas which could help your application.
How to become a Community Association Manager in Connecticut?
A Community Association Manager is an individual who manages the daily operations and maintenance of a community association, such as a homeowners' or condo association. This includes answering questions from residents, filing paperwork with the state government, and making sure that all buildings are in good repair.
To become a Community Association Manager in Connecticut, an applicant must:
Go through a background check
Complete the Community Association Institute's (CAI) M-100 course
Submit a notarized CAM application and a fee of $160
How do I start my own property management company?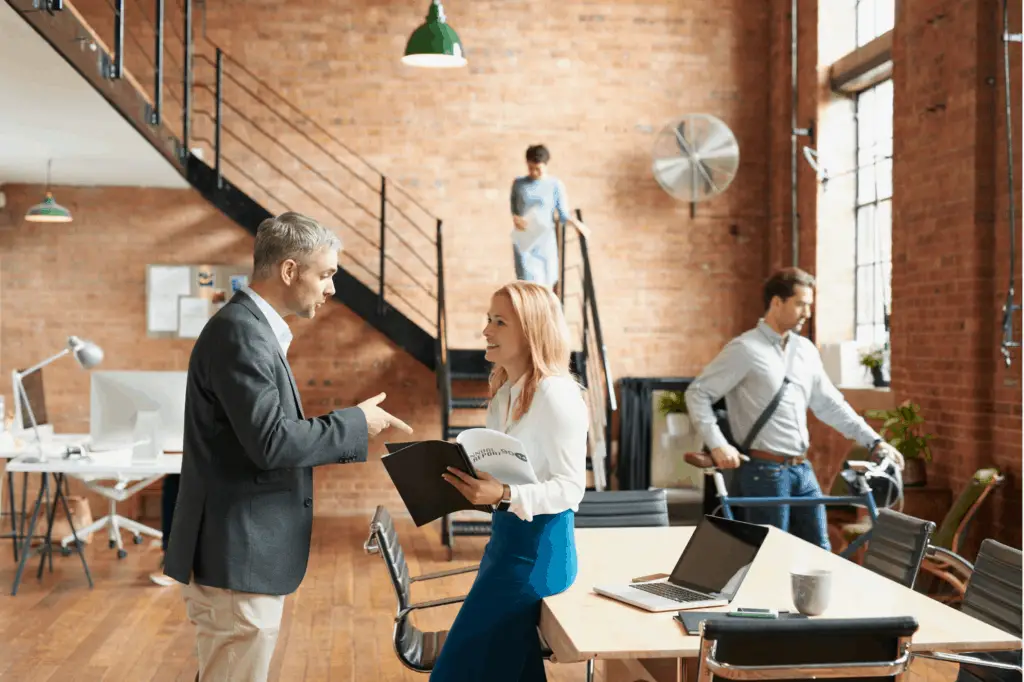 As you developed the necessary skillset, rather than working for someone else, you may consider getting a real estate broker license and start a property management company. This allows you to hire other property managers, thus, lead to a scalable business model.
To obtain a real estate broker license in Connecticut, an applicant must:
Be at least 18 years old;
Have at least 2 years of active real estate work experience;
Complete the pre-licensing courses:

Real Estate Principles and Practices. (60 hours)
Real Estate Brokerage Principles and Practices. (15 hours)
Legal Compliance. (15 hours)

Pass the CT Real Estate Broker Exam;
Submit an application and a license fee to the CT Real Estate Commission;
Complete CE and license renewal requirement
However, running a company is very different from working as an employed property manager. You need to figure out all the different aspects of the business, such as marketing, branding, prospecting, hiring, training, and accounting.
The expenses will also be a lot higher, you need to account for business insurance, staff's salary and benefits, office rent, furniture, office supplies, software, many more.
I have more questions about the Connecticut real estate license, whom should I contact?
You may contact the Connecticut Real Estate Commission at dcp.licenseservices@ct.gov 
(**) Affiliate Disclosure: Please note that some of the links above are affiliate links, and at no additional cost to you. Our company, JCHQ Publishing will earn a commission if you decide to make a purchase after clicking on the link. Please understand that we include them based on our experience or the research on these companies or products, and we recommend them because they are helpful and useful, not because of the small commissions we make if you decide to buy something through the links. Please do not spend any money on these products unless you feel you need them or that they will help you achieve your goals.
Disclaimer: The information in this post is for general information only, and not intend to provide any advice. They are subjected to change without any notice, and not guaranteed to be error-free. Some of the posts on this site may contain views and opinions from individual not related to JCHQ Publishing. They do not necessarily reflect our view or position.
Reference: