(**) Disclosure: This post may contain affiliate links, meaning our company, JCHQ Publishing will get a commission if you decide to make a purchase through the links, but at no additional cost to you.
You have listed your managed property for rent and received multiple applications. So how do you choose who to rent to?
The last thing you want is a tenant who does not pay rent or damage the unit. It is certainly no fun to deal with costly repairs, disruptive behavior from the tenant, and eviction could be a lengthy and stressful process.
Property managers choose prospective tenants by reviewing credit reports, criminal records checks, employment verification, bankruptcy court filings as well as verifying references from previous landlords or employers where necessary. They also conduct interviews with applicants to verify information gathered through these screenings.
I did some research on this topic and reviewed the screening procedures of different property managers. In this article, I'll go over them in detail. I'll also share some resources and tools that can be very helpful during a tenant screening process.
But before we start, I want to give a brief disclaimer. This post is for general information only and not intended to provide any advice or real estate training. I'm only sharing what I had researched. The information is subjected to change without notice and not guaranteed to be error-free. Since each state could have different rules on what a property manager can or cannot do during a tenant screening process, you should always follow the State Laws, Fair Housing Act and real estate best practices.
Buildium is an ALL-in-ONE property management software that allows you to manage rental applications, maintenance requests, payment collections, tenant screening, showings coordination, property inspections, renter insurance, and many more. It also provides you with a professionally designed website so you can effectively build your brand. If you want to streamline your property management business, you must click here to check out Buildium. (**)
8 Steps for Property Managers in Selecting a Suitable Tenant
Step 1: Determine the ideal tenant profile
Obviously, the ideal tenants would be the ones paying rents on time, taking good care of the property, and not causing any trouble to the neighborhood.
But these criteria are too vague, and you need to be more specific when defining what you look for – i.e., What is the required rent-to-income ratio? Credit score? Previous rental history?
Also, everyone could have a different perspective of what a "Perfect" tenant is.
For example, a landlord with a condo unit near a college campus may prefer renting to students because there is a constant rental demand for its property. They may not be overly concerned about the maintenance issues since the building's property management company already handles most of the tasks. (Well, at least those in the common area.)
On the other hand, a freehold house may require lots of hands-on skills and experience. (i.e., Winterize exterior valve and pool, lawn mowing, garage collection date.) So the landlord may prefer someone who has lived in a similar type of property before.
Step 2: Create a rental application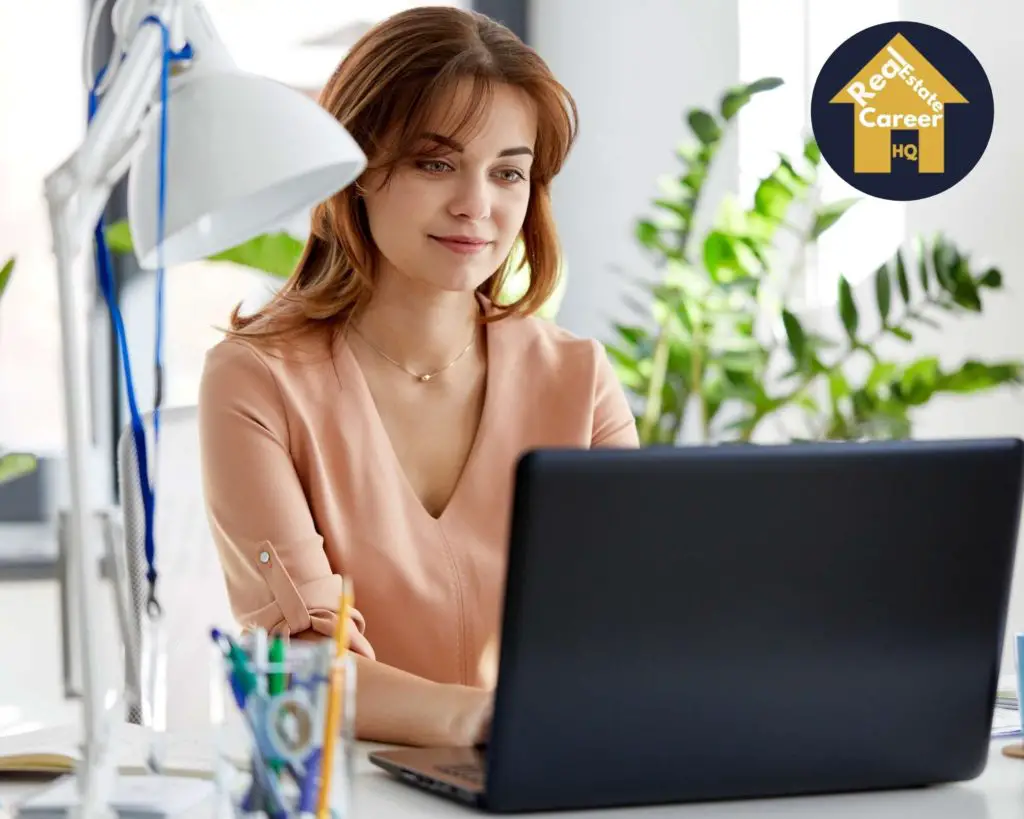 This document is the first step in getting to know the applicant, thus helping you make an informed decision about whether this will be a suitable tenant or not.
Many rental applications I've seen require applicants to provide their contact info, employment details, income, references, and a piece of government-issued photo ID. (i.e., Driver's license, State Issued ID card, Social Security Card.)
Laying out all the requirements on the application can reduce the pre-screening workload. For example, you may specify that an applicant must not have any eviction record or convictions related to violence or considered a threat to the property or other residents.
You may also request applicants to provide all the required documents, such as income proof and an application fee. According to RentPrep, most rental application fees are between $35 to $75 per person.
All the above can help screen out unqualified applicants or those who do not follow the application procedures, thus saving you tremendous amount of time and energy.
The Apartment Owners Association of California (AOA) has a sample copy of Applicant Qualification Criteria for Renting. This may give you better insights on how to draft the rental application. 
(Keep in mind that each state could have a different application fee limit and what information you can obtain from the prospective tenants. Make sure you comply with the rules in your state and obtain the necessary consent from the applicants.)
Step 3: Set up a preliminary interview with the applicant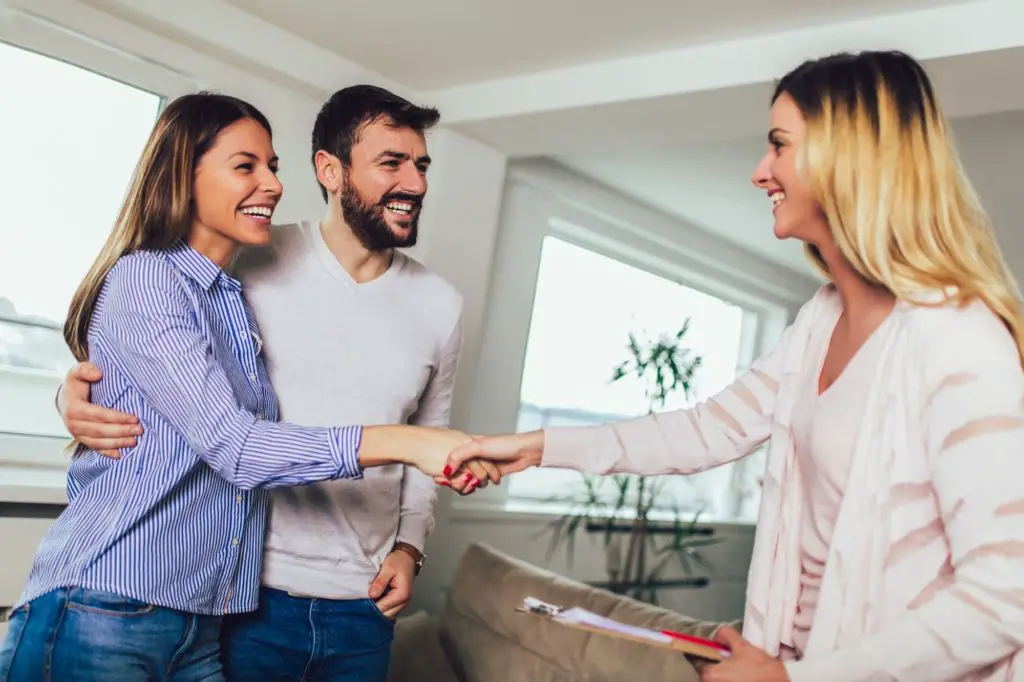 Now, you've gathered some details about the applicant, and it's good to set up an interview with those who fit into your tenant profile. During the meeting, you may ask them:
What is their reason for moving to this property? (i.e., job relocation? growing family size? or they get kicked out from the previous landlord?)
How long do they plan to live in this unit?
You can also go through the lease terms and any questions that you and the prospective tenants may have. Some property managers prefer to do this through a virtual online meeting, and some would do so while showing the applicants around the property. 
I prefer the latter because most renters likely want to have a property tour before committing to a rental agreement. You probably don't want to go through all the screening work, then find out that they are not really interested in the property. 
Step 4: Review the applicant's income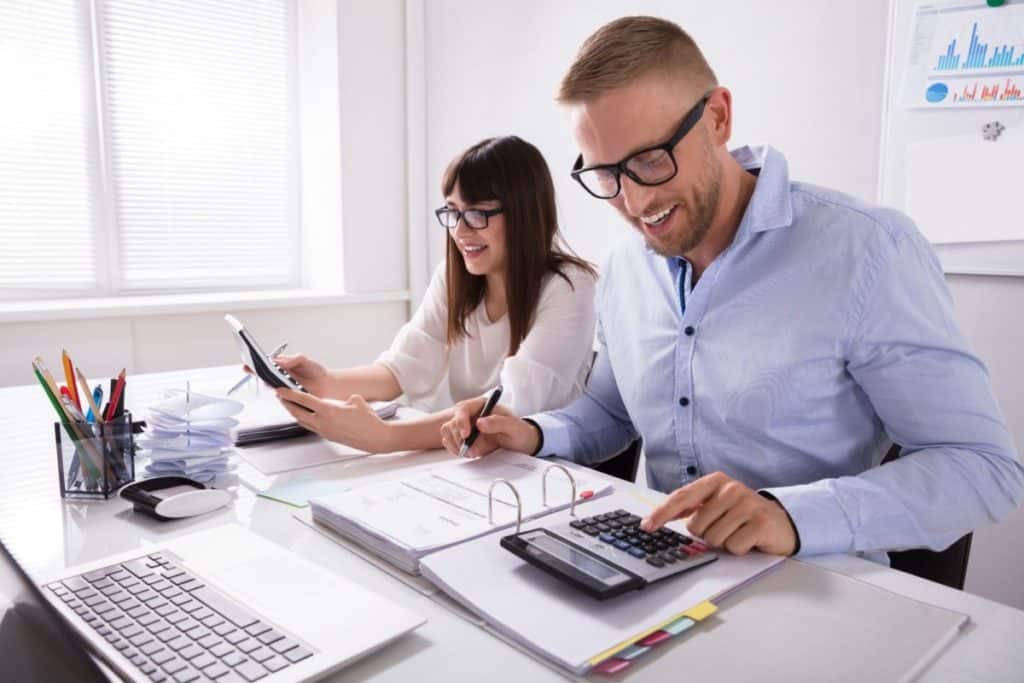 Property managers are always on the lookout for good tenants who will pay their rent promptly. The first thing they look at is the applicant's income level, which can give an estimate of how much monthly rent they can afford.
I reviewed numerous sources, and they mostly suggest a good rent-to-income ratio is no more than 30% of gross income. For example, an applicant with an annual income of $50,000 may afford a rent of $15,000/year, which equates to $1,250 monthly rent. (Some property managers are more conservative, so they include other housing expenses such as electricity, water and cable bills into the 30%.)
Let's calculate how much annual income is needed to rent your managed property:
In order to verify their income, you may request their recent pay stubs and an official employment letter from their employer.
Some self-employed people (1099 applicants) could have unstable incomes, especially those who have a seasonal business or work on commission. In that case, you may want to review the last two years of their tax returns.
Step 5: Check the credit score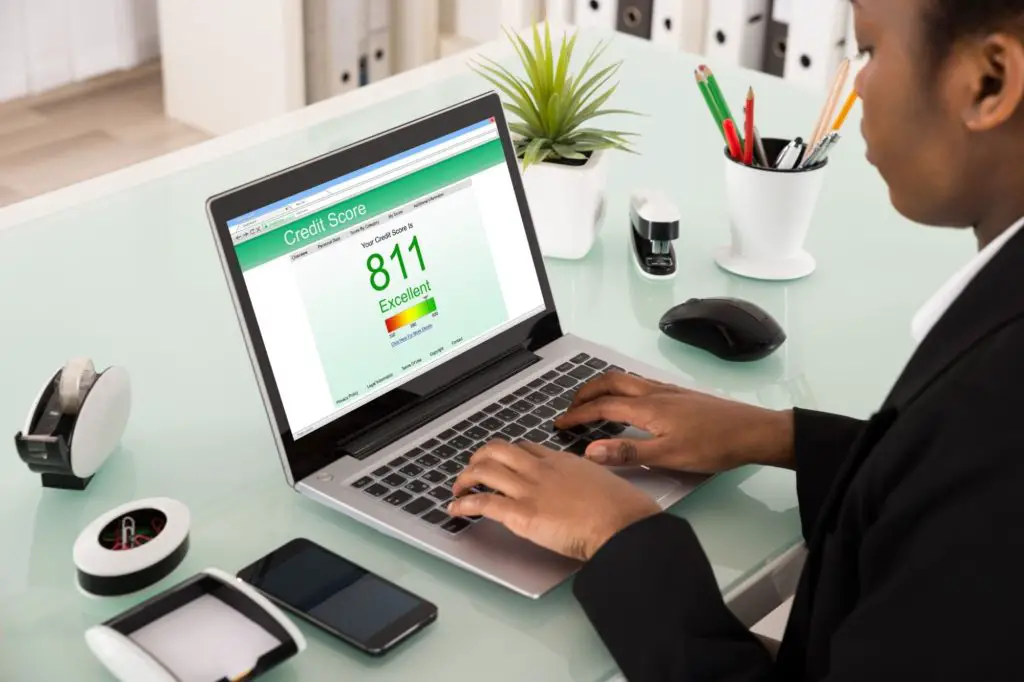 Just because an applicant has a good and stable income does not necessarily mean they will pay their rent on time. A person's credit score can be seen as their "report card" for financial responsibility. 
The credit score will consider different factors such as the payment history, the length of the applicant's credit history, late or missing payments, collection accounts and bankruptcy will also negatively impact the score. Therefore, the higher the score, the better the prospective tenant meets their financial obligation and the more likely they will pay their rent. 
According to Equifax, the average credit score in the US is 698. (Based on VantageScore® data from February 2021.) Their credit scores are classified as follows:
800 and above: excellent
740 to 799: very good
670 to 739: good
580 to 669: fair
579 and below: poor
However, it might not be practical to expect all applicants to have an "excellent" credit score. RentCafe did an analysis of more than 5 million lease applications nationwide and found that the average credit score of renters in the U.S. was 638 in 2020.
The average credit scores can vary widely depending on the types of property and location.
For example, tenants in high-end buildings had an average credit score of 669, while those living in low-end buildings had 597. On the other hand, renters in San Francisco, California, had a high average credit score of 719, while those renting in Tulsa, Oklahoma, had 607.
So it's better to compare the applicant's credit score to the average renters in your city for your particular type of property. This can help to set a reasonable expectation.
Currently, there are 3 nationwide credit reporting agencies — Equifax®, Experian® and TransUnion®
Step 6: Review the eviction report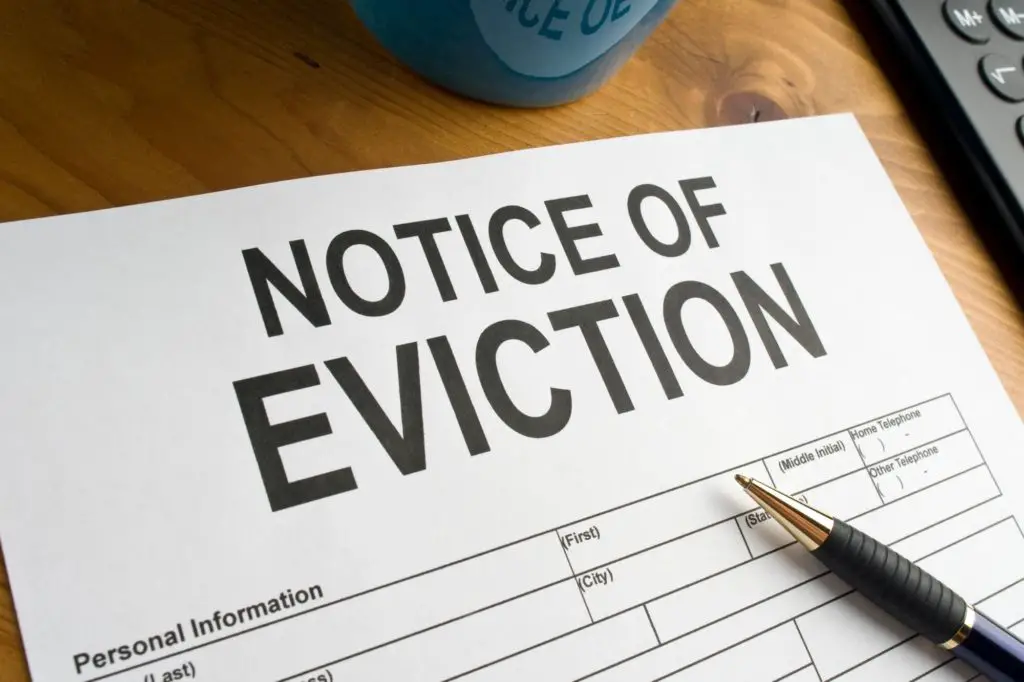 This is a crucial part of tenant screening as it helps property managers identify potential risks. If the applicant has been evicted before, this could be possibly due to nonpayment of rent, breaking lease agreement, or criminal activity.  
Generally speaking, an eviction report will remain part of the applicant's rental history for seven years. However, not every credit report will include the eviction records. 
You may obtain a separate rental history report through a tenant screening company or through Experian RentBureau.
Step 7: Run a criminal background check
A criminal record gives you an idea of the applicant's character and whether they are obeying the laws. The last thing you want is the tenant using your managed property to conduct illegal activities.
A criminal record may include felony, misdemeanor, or violent offenses such as burglary, assault, domestic violence, sex crime, and more.
A thorough criminal check may include:
A County Criminal Court Search
A Department of Corrections Offender Search
Step 8: Verify the collected info with third parties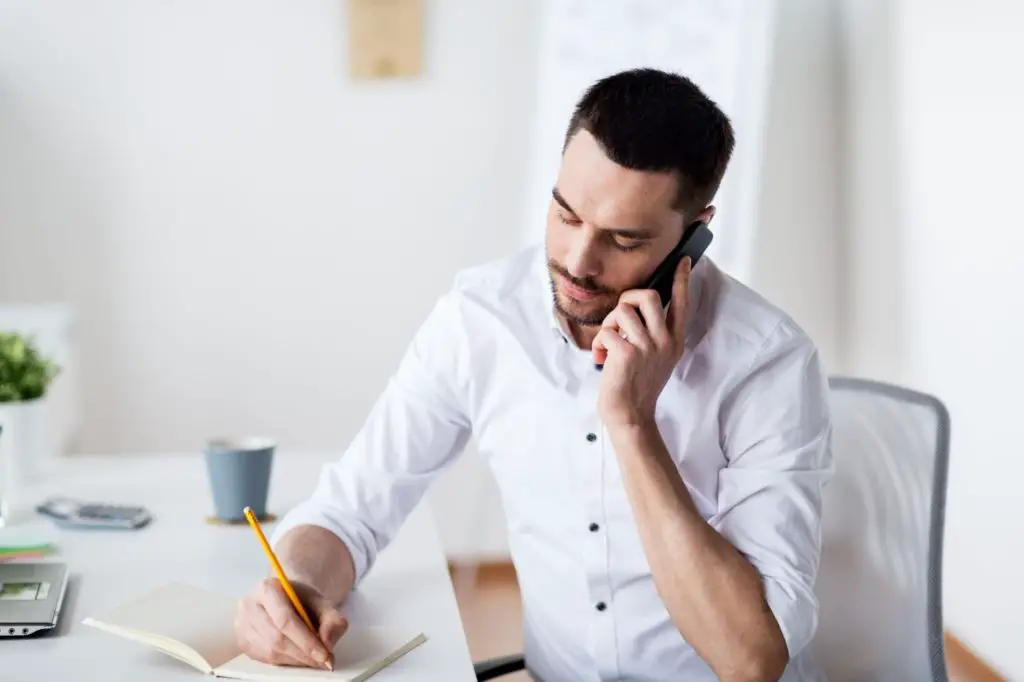 Anyone can try to present themselves as a qualified renter, so it's important to confirm that the provided details on the application are really true. 
First, you should contact the employer of the prospective tenant. Check whether the applicant is currently employed at the company, their annual income, and occupation. If possible, find out if the applicant has a good work ethic and gets along well with others at work.
The second one to be contacted would be the references. Since most people on this list tend to give glowing comments about the renter, it's better to call them instead of email because there could be less sugar coating in instant responses.
During the call, you may ask them:
How long have they known the prospective tenant?
Would they say the individual is responsible and reliable?
If they are the landlord, would they rent their property to this person?
Lastly, the utmost important party you must contact is the previous landlord. Their feedback directly reveals the prospective tenant's behavior when it comes to renting a property. During the call, you should find out:
Did the applicant always pay rent in full and on time?
Was the property being taken good care of? Had there been any damage?
Did the tenant have disruptive behavior which affects others in the neighborhood?
Overall speaking, was this a good renting experience? 
Buildium partners with TransUnion SmartMove® to make running credit and background checks on applicants easy. Each check will also include Transunion's exclusive rental recommendation, identity verification, an eviction history report, and automatic linking to your rental application. If you're looking for a systemic approach and a repeatable process in choosing the best tenant, you may click here to learn more about Buildium.(**)
Avoid Discrimination and Be Consistent
It is indeed important to have a suitable tenant, but you must understand what can be done and what may constitute discrimination during the tenant screening process.
According to the Fair Housing Act, a property manager cannot turn down a rental applicant or set out different terms based on race, color, religion, sex, disability, familial status, or national origin.
Here are two examples of housing discrimination:
Discrimination Isn't Always Obvious – Example #1:

John, who is a Black man, speaks to a prospective landlord on the phone about leasing an apartment. On the phone, the landlord seems eager to rent to John, but when John meets with the landlord in person to fill out an application, the landlord's attitude is entirely different. A few days later, John receives a letter saying that his application was denied because of a negative reference from his current landlord. John is surprised because he never had problems with his landlord, and his landlord swears she was never contacted for a reference. John suspects that the real reason he was denied the apartment was because he is Black, so John files a complaint with HUD. HUD investigates and it turns out John is right – the landlord's files show a pattern of discrimination because of race and color.

Discrimination Isn't Always Obvious – Example #2:

Jane is a Muslim woman who wears a hijab. Jane walks into the leasing office for a large apartment building because she saw a sign in the building's window advertising several available units. Jane introduces herself to the leasing officer, who immediately says there are no units available. Jane asks to be put on the waiting list, but she never receives a call. Jane files a complaint with HUD because she suspects that the leasing officer does not want to rent to her because she is Muslim. HUD investigates and it turns out Jane is right – other employees of the building give HUD information that substantiates Jane's claim of religious discrimination.

Quote from U.S Department of Housing and Urban Development – Examples of Housing Discrimination
Another rule of thumb to protect your property management practice is to be consistent.
For example, suppose you declined Applicant A for having an eviction but made an exception for Applicant B (because this is your relative), who also has an eviction record. In that case, you could potentially open yourself up to a discrimination case by Applicant A.
This is why many property managers have a criteria list and adhere to it. So when their decision comes into question, they can always explain their standard practice in screening tenants.
However, you may have different criteria lists for various building types. For instance, a high-end property may require applicants to have a higher credit score and income than a lower-end unit.
So when you are drafting rental criteria lists, you should consider the different factors that best fit your rental listings but will not violate the discrimination law.
Do Property Managers Really Take the Extra Step to Screen their Tenants?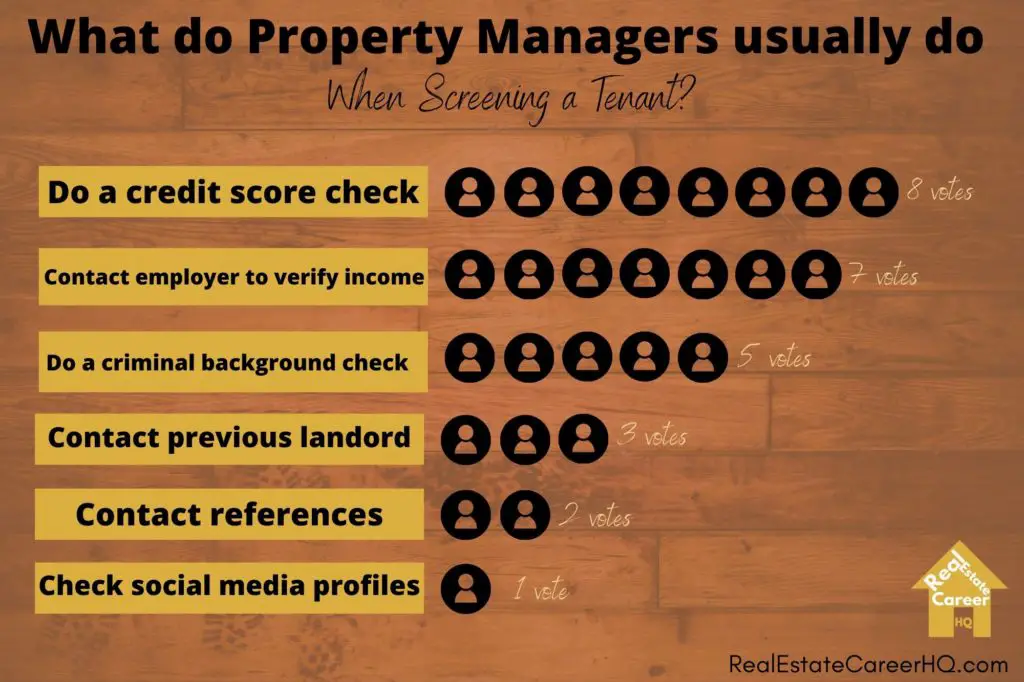 Above is the result of the survey poll I created on numerous property management groups on social media. I asked them what they would usually do when choosing a tenant. As you can see, credit score checks, contacting employers, and background checks are the top common steps that many property managers would do during a tenant screening process.
Although not many confirmed that they would review the applicant's social media profiles, I personally believe there could be lots of insightful details there.
A property manager once told me that he saw on Facebook/Instagram that an applicant regularly hosted house parties and turned the previous rental unit into a mess. So this could be a sign of a red flag.
I'm not saying you should connect with the prospective tenant through your social media account. But just by reviewing their public profiles, you may be able to get a sense of the applicant's lifestyle.
On the other hand, you may be able to find out more about their employment history, comments from their colleagues and boss by reviewing their LinkedIn profile.
Let's learn about tenant screening from Heather Cook, Virtual Property Manager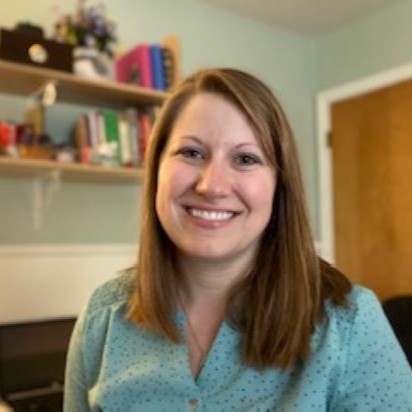 What's a better way to learn how to properly choose a tenant than consulting someone who is doing this in her regular practice? So I consulted Heather Cook from Mama HACs, the Virtual Property Manager with expert knowledge in this topic. Below are some of the questions I asked.
What do you typically look for during a tenant screening process?
Heather: "There are three typical areas that we look at: income, credit, and rental history. Each owner/property establishes what their rent-to-income ratio is. Typically, we like to see applicants have a monthly gross income in the neighborhood of 2-3 times the monthly rent.
Credit requirement is where it tends to vary between properties. Some properties have their own scoring system. Some properties like to see higher credit scores, and some have lower credit score requirements.
If a property is not using a scoring system but credit scores, I recommend that they check what the average credit score is in the area of their properties as well as what other properties in the area are requiring.
If a credit score requirement is too high for the area, then finding a tenant at all is going to be difficult. If a credit score requirement is too low, then there are going to be a lot of approved applicants and possibly not the best.
Last is rental history and this can be somewhat determined by local or state laws. In New York, you can no longer deny an applicant based on a past eviction. So landlords here typically just want to know that the tenant hasn't caused problems or damage to the properties in the past, if they still owe the current or previous landlords any rent or damages, and if they typically pay on time."
What usually would be a red flag?
Heather: "Obviously, not making enough income. Another would be if the income reported on the application is significantly different than the proof of income is showing.
Lastly, there is something off on the credit report; however, this could also be due to a typo or transposing the numbers of the social security number."
How long does it usually take to find the right tenant?
Heather: "The application process is typically pretty straightforward. As long as the applicant provides all the necessary documentation and the current and previous landlords respond in a reasonable time frame, an applicant could be approved within a couple of days, if not sooner.
If a property has a waiting list of approved applicants, it's going to be pretty quick to fill the unit. If the property doesn't have a waiting list, it could take a few weeks to find a good tenant for that unit, but it could be sooner if a good applicant applies right away!"
Do you have any advice when choosing a tenant?
Heather: "Listen to what current/previous landlords say about an applicant-read between the lines and ask follow-up questions!
Even if something seems insignificant – if a current or previous landlord offers any negative information about an applicant, maybe consider passing."
The bottom line
Searching a good tenant is really like matchmaking. While you are choosing the right tenants, they are also selecting the right property in the market.
The rental market is also subject to demand and supply. If you have a lot of prospective renters on the waiting list, then you have more options to pick the most suitable one. On the other hand, if there is little demand for your type of property, you may need to readjust your expectation.
So even if an applicant may not be fully qualified according to your criteria, it doesn't always mean you have to decline their application right away. Perhaps, they may be able to find another qualified person to be their co-signer.
But if you really believe a particular applicant is not the right fit for this property, don't force yourself to accept their applicant. After all, it could be better off to leave the unit vacant for another month or so than to evict a troublesome renter down the road.
Landlords rely on property managers to choose the right tenant, who would pay rent on time and maintain the unit in good condition. Since the livelihood of your clients truly depends on your work, you should always keep up with the State Laws, local rental markets, and property management best practices.
You may also consider taking the following courses to equip yourself with the property management knowledge. They are offered by Institute of Real Estate Management (IREM). IREM is an affiliate of the National Association of REALTORS®.
Even though they are not part of the pre-license education requirement, your enhanced knowledge will help to set you apart from others in the industry.
(**) Affiliate Disclosure: Please note that some of the links above are affiliate links, and at no additional cost to you. Our company, JCHQ Publishing will earn a commission if you decide to make a purchase after clicking on the link. Please understand that we include them based on our experience or the research on these companies or products, and we recommend them because they are helpful and useful, not because of the small commissions we make if you decide to buy something through the links. Please do not spend any money on these products unless you feel you need them or that they will help you achieve your goals.
Disclaimer: The information in this post is for general information only, and not intend to provide any advice. They are subjected to change without any notice, and not guaranteed to be error-free. Some of the posts on this site may contain views and opinions from individual not related to JCHQ Publishing. They do not necessarily reflect our view or position.
Reference:
RentPrep – Landlord's Guide Rental Application Fees (source)
TurboTenant – Rent to Income Ratio Calculator (source)
RentCafe – The Average Credit Score Needed to Rent an Apartment is on the Rise (source)
Equifx – What is the Average Credit Score by State? (source)
Experian
U.S Department of Housing an Urban Development