(**) Disclosure: This post may contain affiliate links, meaning our company, JCHQ Publishing will get a commission if you decide to make a purchase through the links, but at no additional cost to you.
So are you a new real estate agent in Hawaii or someone in the field looking for ideas to refine the business process? If so, this is the post for you!
To become a successful real estate agent in Hawaii, one needs to have a systematic approach to generating high-quality leads and effective techniques to close deals. Sales agents need to understand the clients' needs and guide them through a complicated process. This takes years of experience, knowledge about trends in your area, and understanding what clients are looking for.
There are many activities that can contribute to success in the real estate business. For example,
Work on developing relationships with potential clients and referral sources. 
Have an effective marketing strategy to reach your potential customers.  
Join professional organizations like the National Association of Realtors (NAR). 
Attend conferences and educational seminars for realtors. 
Keep your license current by taking continuing education classes.
In this blog post, I will go over practical strategies that can be applied to your real estate practice in Hawaii.
But before we start, I want to give a brief disclaimer. This post is not intended as legal advice or state/federal real estate training. It is for general information only. Please always follow your State laws and best practices. Business result is not guaranteed as your success really depend on the effort you put in.
As part of the requirement to stay in good standing with the Licensing Commission, you must complete the required Continuing Education. The CE Shop is an online school that I like and received excellent feedback from its students. You may check out their CE courses here. (**)
Define your business niche
At the beginning phase of the business, it's likely that you don't have many clients, so you would have the urge to take up whoever comes along. However, this might not be a good strategy to grow your real estate business in the long run. After all, you cannot be everything to everyone.
It's better to clearly define your ideal client segment so you can focus your marketing budget, time, and resources on them. You may define your niche based on the properties' location, type of real estate, the client's family condition, occupation, or income range.
Here is a real estate agent who specializes in Hawaii!
I came across the Youtube channel by Fawn Bertram, Realtor® at Hawaii Life, as I was researching for this article. She did an amazing job in showcasing different neighborhoods in Oahu, HO'OPILI and Gentry Homes – for example, above is a clip where Fawn talks about the things you must have when moving to Oahu.
Focusing in specific regions truly help them to stand out from the crowd in such a competitive space. If you were searching for a property in Oahu, would you hire Fawn or just a random agent you see on a newspaper ad?
Her channel provides valuable information to viewers and helps to brand them as an expert in the area. There are also many engaging comments in her videos, which I believe could turn into a great source of leads for her business.
Build your brand in the local neighborhood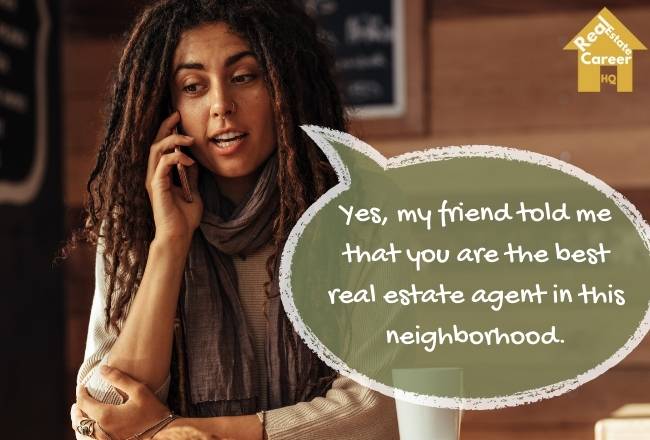 After you define your targeted audiences, you need to think about how you can reach them. The traditional advertisement (i.e., flyers, bus stop ads) could still be useful, but you need to do so in a much more strategic way. For example, rather than spending a fortune in national newspapers and radio, it's better to place ads in the neighborhoods you are servicing.
Is there any magazine that people in a specific neighborhood loves to read? If so, you may reach out to see if they are accepting any guest posting. To showcase your real estate expertise, you should share helpful ideas that are relevant to the readers. (i.e., The Top 10 Home Maintenance Tips for this Summer; The Best Kid-Friendly Activities in the Neighborhood.)
You may want to check out the following publication:
NAR green designation is a certification program that helps real estate agents get their clients to buy and sell environmentally friendly homes. It's a great way to stand out from your competition, increase your client base, and earn more money. Here is the 2-courses bundle in getting the Green Designation. (**)
Effective ways to generate leads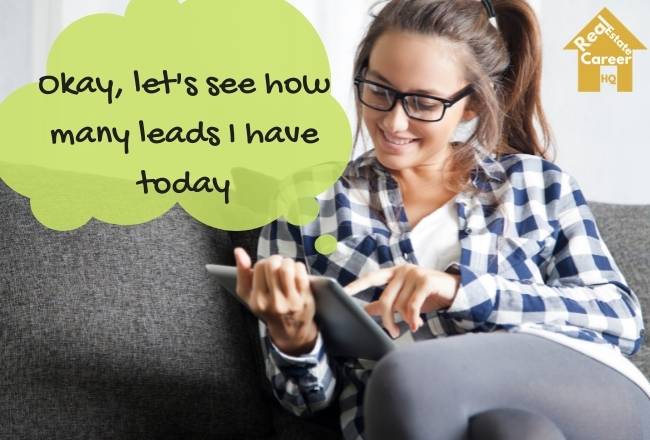 Unless you are a multi-national large corporation who just wants to build brand awareness, the ROI of your advertising must be justified.
The importance of generating online leads can't be overstated for real estate agents. With the rise in popularity and accessibility of homebuyers through the internet, it is imperative that you are promoting your business through social media and different online platforms.
Numerous online advertising tools allow you to reach your targeted audience in a very effective way. Facebook can display your ads to viewers with a precise criteria (i.e., age, location, interest), while your Google ads would show up when someone enters a particular search term.
You may direct the ad viewers to a landing page, where you capture that contact info, such as email address. With their consent, you may keep in touch with them and continue to build trust virtually.
According to the 2020 NAR Home Buyer and Seller Generational Trends Report, 93% of all buyers used online websites as information sources in their home search. Here's a guide that explains how having a professional website can benefit your real estate business, the features you should include, and affordable ways to build it.
Keep up with the Hawaii real estate laws and best practices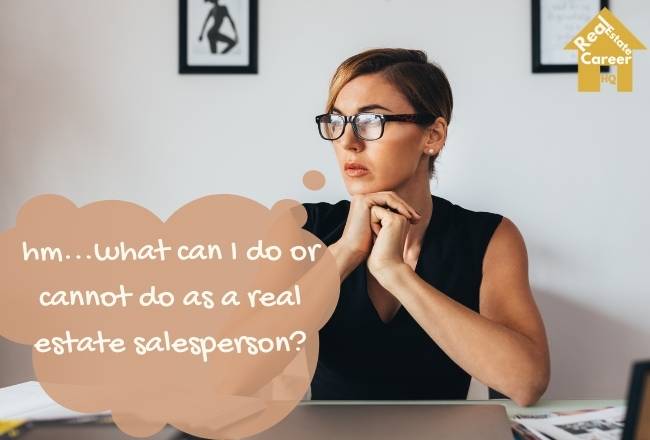 Real estate agents are constantly tasked with new responsibilities and challenges. With the rise of technology, and compliance requirements, it's important for sales agents to be up-to-date on the real estate laws and best practices.
Here are some resources that could be useful:
The Hawai'i REALTORS also produced a few free training videos. Below are the ones that could be useful to your practice:
As part of the requirement to stay in good standing with the Licensing Commission, you must complete the required Continuing Education. The CE Shop is an online school that I like and received excellent feedback from its students. You may check out their CE courses here. (**)
Differentiate your practice with professional designation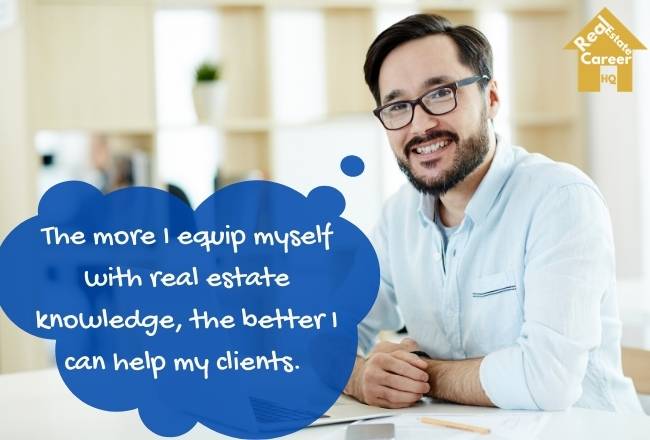 Rather than being just another sales agent, you may consider getting a Professional Designation or Certification. National Association of REALTORS® is one of the largest trade associations in the real estate industry. They offers designations such as Accredited Buyer's Representative (ABR), Certified Real Estate Brokerage Manager (CRB), Certified Residential Specialist (CRS), and many more.
I personally like the Green Designation. It can equip you with the knowledge to help clients make informed choices about the resource efficiency and performance of the homes.
Even though the Designation Courses are not part of the pre-license education requirement, your enhanced knowledge will help set you apart from others in such a competitive market.
You may click here to check out the NAR Designation and Certification courses. (**)
Select areas with strong housing demand
When you are deciding the regions to conduct your real estate business, you should target areas that have a high housing demand. After all, transactions can only occur when there are potential buyers. Consider cities that where the housing price is on the growing trend.
Here are the Top Metros with the Fastest Growing Sales Price in Hawaii:
Wailea
Waipahu
Waianae
Puako
Hawaiian Paradise Park
Kailua
Waikoloa Village
Aiea
EWA Gentry
Ocean Pointe
Source: RedFin (Nov 2021)
Join the Hawaii Association of REALTORS
The Hawaii Association of REALTORS is the leading advocate for real estate professionals in Hawaii.
The benefits of joining are great. You get to attend conferences, trade shows, and other events that will help you grow your business. This allows you to connect with other real estate salespeople and brokers, thus learn from their valuable experience and share ideas with one another. 
You'll have access to cost-saving resources to increase productivity, high quality real estate education and exclusive discounts on essential services.
To become a REALTOR® in Hawaii, you must obtain a real estate license from the Hawaii Real Estate Commission, affiliate with a sponsoring Hawaii REALTOR® broker, apply for the membership and submit the membership fees.
Learn from other highly productive real estate agents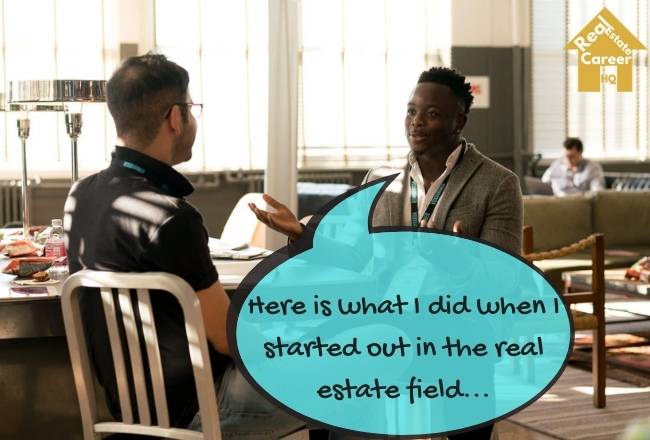 What's a better way to learn about the real estate business than from the best agents in the field? RealTrends is a trusted source of news, analysis, and information on the residential real estate industry. Every year, they will compile a list of the most productive real estate professionals in the field.
Here are some of the most productive Hawaii real estate agents in 2021.
| Rank | Name | Company | City | Transactions |
| --- | --- | --- | --- | --- |
| 1 | Derek Kamm | Coldwell Banker Realty | Kapolei | 82.60 |
| 2 | Yvonne Summerfield | RE/MAX Kauai Living | Kalaheo | 71.00 |
| 3 | Rose Delfin | Venture Sotheby's International Realty | Hilo | 59.00 |
| 4 | Gary Mooers | Coldwell Banker Island Properties | Wailea | 51.94 |
Source: RealTrends.com
I don't have any personal connection with them. But if they could close so many sales in a year, they must be doing something right. You may try to connect with them through LinkedIn or their websites. Learn about their process of doing business. Furthermore, if they are expanding their team, perhaps, it could be an excellent opportunity to join their force.
Even if you are unable to connect with them directly, you may be able to pick up some helpful ideas by reviewing their online marketing.
Here's something to consider down the road – Build your own real estate brokerage!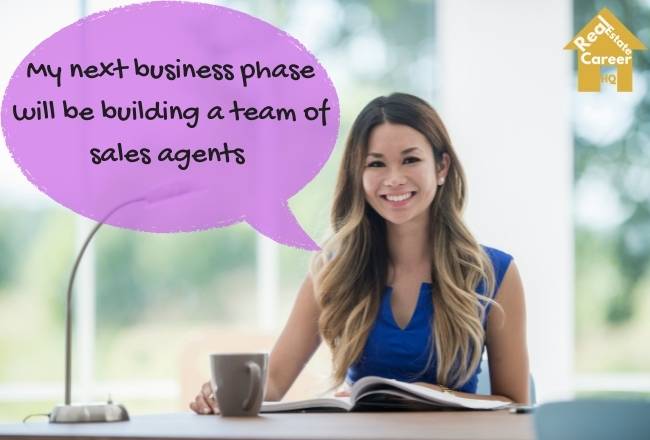 If you have been working as a real estate salesperson in Hawaii for some time, and wish to bring your business to the next level, then upgrading your license to become a real estate broker could be a sensible choice.
Rather than making income solely based on your sales production, being a broker allows you to build a team of real estate agents. You'll be recruiting, providing training and support to your underlying agents. In return, you would get a share of their commission.
To become a real estate broker in Hawaii, you must:
Complete 80 hours from an approved provider
At least 3 years of salesperson experience in the previous 5 years prior to submitting application
Pass the Hawaii Real Estate Broker Exam;
Go through a criminal background check;
Submit an application and fees to the Hawaii Real Estate Commission
Keep in mind that if you were setting up a real estate brokerage, the cost of getting a broker license is only part of the expenses. There is also other expenses such as marketing, salary of administrative staff, office lease, furniture, equipment, software subscriptions.
[Read: 30 Mind-Blowing Tips to Become a Successful Real Estate Agent]
This article is part of the "Hawaii Real Estate Career Series." If you want to know more about being a real estate agent in Hawaii, I invite you to check out the following articles: 
Looking to succeed in the real estate industry? Subscribe to our exclusive email list today and gain access to expertly curated real estate guides from industry leaders, as well as discounted CE courses and the latest industry updates. From marketing strategies to virtual staging techniques, our handpicked resources cover everything you need to know to stay ahead of the game. Click here for more details!
(**) Affiliate Disclosure: Please note that some of the links above are affiliate links, and at no additional cost to you. Our company, JCHQ Publishing will earn a commission if you decide to make a purchase after clicking on the link. Please understand that we include them based on our experience or the research on these companies or products, and we recommend them because they are helpful and useful, not because of the small commissions we make if you decide to buy something through the links. Please do not spend any money on these products unless you feel you need them or that they will help you achieve your goals.
Disclaimer: The information in this post is for general information only, and not intend to provide any advice. They are subjected to change without any notice, and not guaranteed to be error-free. Some of the posts on this site may contain views and opinions from individual not related to JCHQ Publishing. They do not necessarily reflect our view or position.
Reference: