(**) Disclosure: This post may contain affiliate links, meaning our company, JCHQ Publishing will get a commission if you decide to make a purchase through the links, but at no additional cost to you.
If you are starting in the real estate appraisal industry, everything could seem very new to you. Yet, the first go-to person should be your supervisory appraiser, but it is also good to learn from other peers in the appraisal industry so you can broaden your scope.
Even if you are an experienced appraiser, it is essential to keep up to date with the constant changes in this field. After all, there is always an advancement in technology and new regulatory requirements.
Therefore, I compiled a list of incredible resources for you. They are websites, blogs, forums, or podcasts that I genuinely believe could be useful to most real estate appraisers.
1) Appraisersforum.com- An active forum where professional appraisers hang out
AppraisersForum.com is a bulletin board style forum. It has a massive user base. As I'm writing this post, it has 77,475 members. Although most are real estate appraisers, some of them are from other industries such as real estate, banking, finance, government, or even just the general public.
Members would share their views on different appraisal topics – such as education requirements, how to improve the profession, client handling, and ways to run an appraisal business.
To my understanding, this forum is independent. It is not owned by any appraisal firm, AMC, appraisal software company, relocation company, or mortgage lender.
When I started blogging about the appraisal industry, I tend to have a lot of questions and I would post them onto this forum. Usually, within half a day, I would receive tons of helpful feedback from real estate appraisers.
Whether you are starting or have experience in the appraisal field, I still highly suggest you check it out.
2) Home Value Stories – A podcast to learn about appraisal from a Certified Residential Appraiser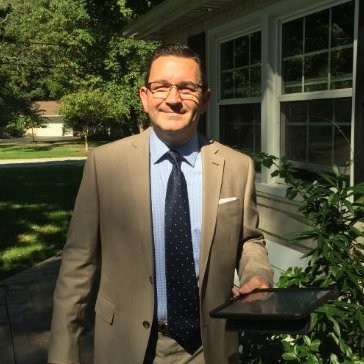 The "Home Value Stories" podcast is hosted by Jamie Owen, a State Certified Residential Real Estate Appraiser with over 20 years in the appraisal industry. He completes residential appraisals for lending institutions, courts, attorneys, and private individuals. 
In this podcast series, Jamie shares his insights on appraisals and interesting topics related to real estate – for example, " Is Your Home Interior FHA Compliant? Are iBuyers Real Estate Pawn Shops? 10 Ways Home Ownership Is Like Marriage."
Rather than talking like a boring professor, Jamie uses a personal tone as if he is explaining a real estate concept to a friend. Most of the episodes are between 12 to 30 minutes, which makes it very digestible. 
On a separate note, I also had the pleasure to interview Jamie. He shared his journey in becoming a real estate appraiser and what he thinks about this profession. For those who are interested, here's the interview post. 
3) McKissock Learning – A blog with appraisal tips, trends, and information to grow your career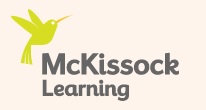 McKissock Learning is an online appraisal school that provides pre-licensing and continuing education courses. They have a long history of offering high-quality appraisal education and received an outstanding rating from many students.
In the McKissock appraisal blog, you can find industry updates and ideas to run your appraisal practice. For example, "Advice for Working with Difficult Clients," "Avoid Appraisal Disciplinary Action with These Do's and Don'ts."
From time to time, they may find free webinars on their post. The last webinar I saw was the "Fannie Mae Q4 2020 Appraisal Update."
I also wrote a review of McKissock Learning and their courses. Here is the post I wrote. 
4) The Appraiser Coach – Take your appraisal business to the next level

The Appraiser Coach is run by Dustin Harris, who teaches appraisers to run a successful appraisal business. 
According to his website, he used to work over 60+ hours/week as an appraiser but can only make $75,000 annually. He then transformed his business model. Now he works only 30 hours/week, and his appraisal firm is making over $1,000,000 a year!
On his website, you can find his podcast, blog, and coaching programs. If you are looking for ways to fine-tune your appraisal business, you must check out The Appraiser Coach.  
Here's a fun video of Dustin doing a home inspection
5) Appraisal Institute – Industry updates from the largest appraisal association

The Appraisal Institute is one of the largest trade associations for real estate appraisers. They provide educational resources, continuing education courses, and advocate for the appraiser industry.
They also offer designation programs such as the SRA, MAI which ensure their member appraisers maintain professionalism and keep up to date on the appraisal knowledge. 
The AI also has a blog section that provides regular updates about the real estate appraisal industry. Most of their posts are in a news announcement style.
If you visit their blog, you may come across my comments on their page too. 
6) Appraisal Buzz- Valuable insights from many real estate professionals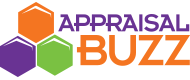 Appraisal Buzz is like an online magazine where you could find articles written by different experts in the real estate industry. The topics may include regulations, compliance requirements, new technology, changing laws, growing businesses, marketing techniques, sales strategies, client satisfaction, upcoming events, and personal opinions. 
I did a quick count, and they have over independent 200 authors listed on their website. Jamie Owen, Dustin Harris, and Ryan Lundquist are also on the author list. 
The Appraisal Buzz has a weekly newsletter and an online magazine, which are published every spring and fall. 
They also have a Buzz forum. But unlike a bulletin board, the discussion is off-site and happens via email.  
7) Sacramento Appraisal Blog – Technical updates on the housing market trend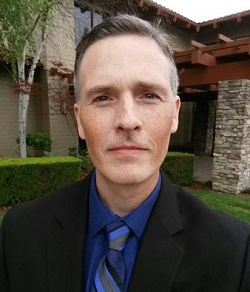 This blog is written by Ryan Lundquist, a Certified Residential Appraiser in the Sacramento area. Ryan has been appraising full-time since 2003, and his clients include homeowners, real estate agents, governmental agencies, attorneys, and lenders. He also handles appraisals for estate settlement, divorce, pre-listing, loans, and other types of private matters. He can serve as an expert witness in court too.
One thing I like about his blog is the market trends section. In there, Ryan provides regular market updates of the Sacramento region. It includes many helpful graphs and charts on real estate trends, such as changes in property prices, housing supply, and sales volume.
For those who enjoy reading technical analysis, you must visit the Sacramento Appraisal Blog.
8) Real Estate Appraisal Professionals – A highly engaged social media group
This is a Facebook group for appraisers and other professionals in the real estate field. At the time I'm writing this post, it has over 910 members. The admin is Joyce Jenkins Potts. To my understanding, she should be a real property appraiser at Florida.
This is the most active appraiser group I can find across different social networking platforms. Members would share their daily experience as appraisers, the challenges they face, and questions they come across. They will also share insights with one another to help out the community.
Frankly, I also joined other appraiser groups on numerous social media channels, but none of them are as engaged as the Real Estate Appraisal Professionals.
9) AppraisersBlogs – A venue for real estate appraisers to voice out their opinion

AppraisersBlogs is a website where you can find lots of industry news and tips for real estate appraisers. Yet, although many appraisers would like to voice out their opinions, not everyone has the time to manage a blog. If that is you, you may consider becoming their guest blogger and publish your articles on their platform. 
No time to write an entire post? No problem, you may also share your thoughts by leaving comments on their articles. The real discussion usually happens in the comment section. 
To be honest, I rarely see blogs with such a massive volume of comments on their posts. 
10) RealEstateCareerHQ.com – A beginner's blog to learn about the real estate appraiser career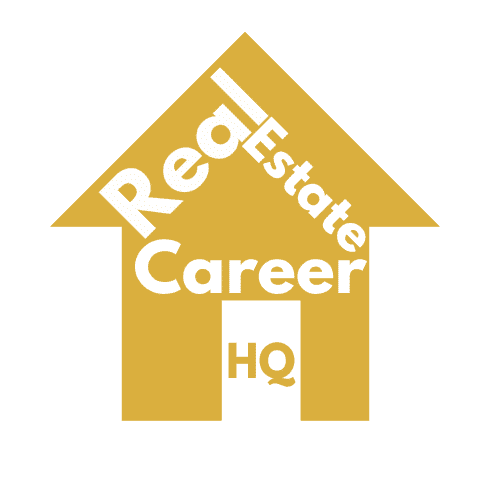 Last but not least, you will find posts on the real estate appraisal career on this website – for example, the individual states' licensing requirement, income figures of real estate appraisers, appraisal niches that are highly profitable, review of professional designations.
Although I'm not working in the appraisal field, I interview with many incredible Certified Appraisers and conduct extensive research through numerous credible sources. 
You may click here to visit the appraiser section of my blog. 
So here are the online resources I can find for appraisers. Do you have any other good recommendations? If so, please share it in the comment section below. 
Also, please remember to share this article. Thanks!
Disclaimer: The information in this post is for general information only, and not intend to provide any advice. They are subjected to change without any notice, and not guaranteed to be error-free. Some of the posts on this site may contain views and opinions from individual not related to JCHQ Publishing. They do not necessarily reflect our view or position.
(**) Affiliate Disclosure: Please note that some of the links above are affiliate links, and at no additional cost to you. Our company, JCHQ Publishing will earn a commission if you decide to make a purchase after clicking on the link. Please understand that we include them based on our experience or the research on these companies or products, and we recommend them because they are helpful and useful, not because of the small commissions we make if you decide to buy something through the links. Please do not spend any money on these products unless you feel you need them or that they will help you achieve your goals.