(**) Disclosure: This post may contain affiliate links, meaning our company, JCHQ Publishing will get a commission if you decide to make a purchase through the links, but at no additional cost to you.
The benefits of upgrading your real estate agent license to a broker in Michigan are plentiful. If you want to grow in your career as a real estate professional, this is the best way to scale your business. Rather than making income solely based on your sales production, being a broker allows you to build a team of real estate agents. You'll be recruiting, providing training and support to your underlying agents. In return, you would get a share of their commission.
To become a real estate broker in Michigan, you must:
Have at least 3 years of active real estate work experience;
Complete 90 hours of pre-license courses from an approved education provider;
Pass the Michigan Real Estate Broker Exam;
Submit a Broker Application and a $143 fee through MiPLUS;
Complete the 18 hours of CE and license renewal requirement
Depending on your business model, there are different types of broker license you could apply for in Michigan. They are the Individual Broker, Associate Broker, Real Estate Broker Company or Branch Office. Here's another post I wrote which talks about the different types of real estate broker licenses.
(By the way, if you are just starting the real estate career, but haven't obtained the salesperson license yet, you should read over this career starter guide first.)
Before we start, I want to give a brief disclaimer. This post is not intended as legal advice or state/federal real estate training. It is for general information only. Please always follow your State laws and best practices.
6 Steps to Become a Real Estate Broker in Michigan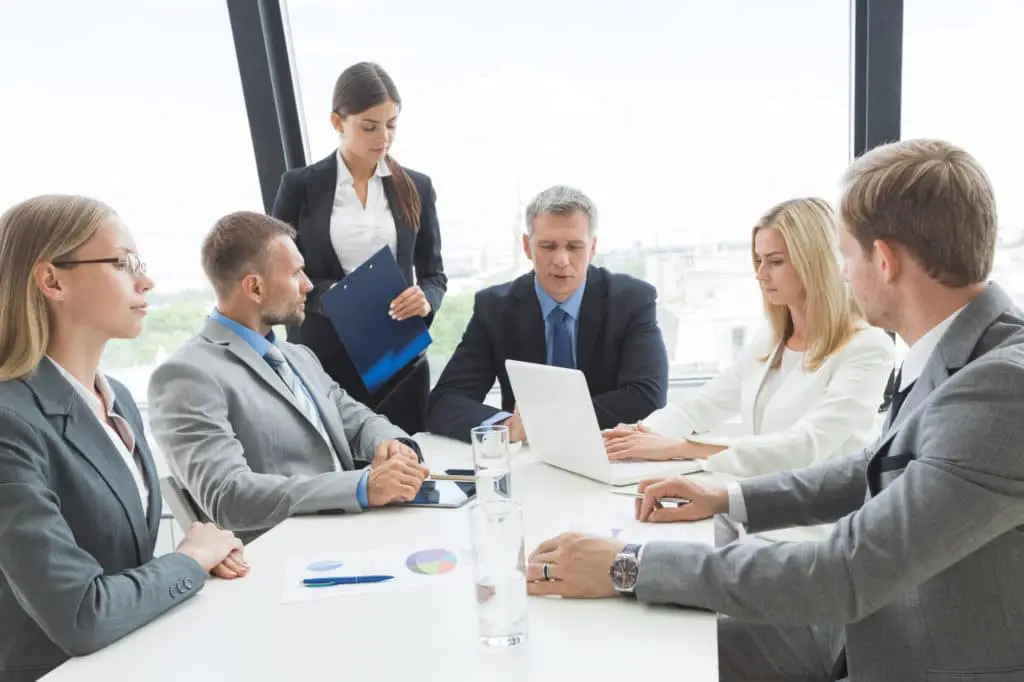 Step 1: Meet the eligibility requirement
You'll need to be at least 18 years old, have a valid Social Security Number, citizen of the United States or lawfully admitted alien.
Step 2: Fulfill the work experience requirement
You must be actively engaged in real estate related profession for at least three years. They may include:
Real estate salesperson or broker
Licensed builder
Investor
Land or condominium developer
Loan or trust officer of a federal or state-regulated depository institution
Loan or trust officer of a mortgage company
Real estate office of a corporation
Title insurance company officer engaged in the closing of escrow accounts and real estate closings
Staff or real property appraiser
Step 3: Complete the pre-licensing education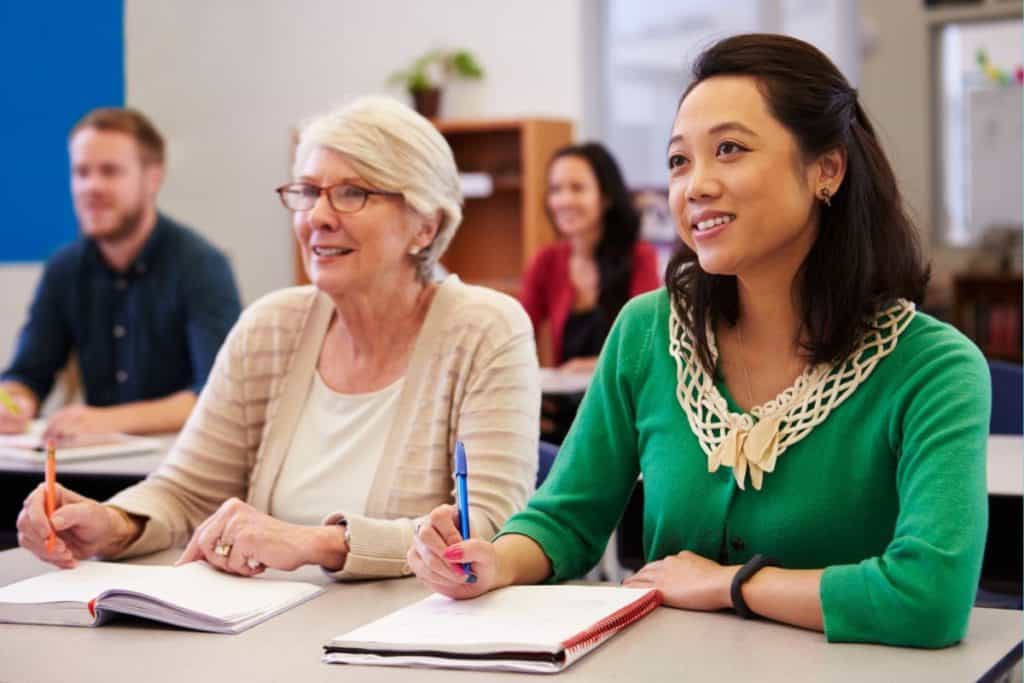 You must complete 90 hours of qualifying courses from an approved education provider. The curriculum must include 9 hours of civil rights law and equal opportunity in housing.
Certain degree courses may also be counted toward part of the pre-license education requirement. For example,
A law degree may considered to be 60 hours of real estate education with 6 hours in civil rights and fair housing law
A master's degree in business administration or finance can be counted as 60 hours of real estate education
A bachelor's degree in business or finance can be considered as 30 hours of real estate education
(Related Post: Should I Major in Real Estate?)
Step 4: Pass the Michigan Real Estate Broker Examination
The registration process is similar to the salesperson exam, you will register with the PSI. The exam fee is $79.
The Michigan Real Estate Broker Exam has 115 questions. It is divided into the National Portion and State Portion. The required passing score is 75% and you'll be given 210 minutes to write it.
I'll include more details about the exam content later in this post.
Step 5: Submit application to the Michigan Department of Licensing and Regulatory Affairs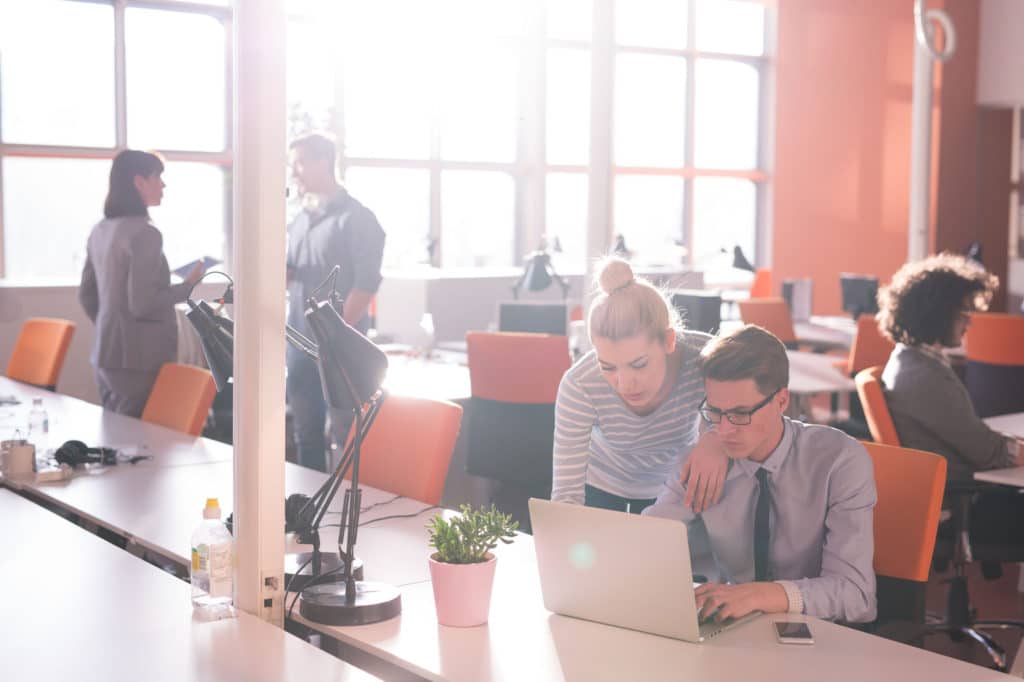 You need to submit an online application through the Michigan Professional Licensing User System (MiPLUS). The system is very convenient to use. It allows you apply/renew a license, track the status, receive electronic notifications. The MI Department recommends using a desktop/laptop and Internet Explorer for the registration.
In addition to the general information, you need to provide the specific type of real estate experience you have – for example, the number of periods where you work at least 40 hours per week, 48 weeks per year. Also, the number of real estate transactions/units that you worked at during that time.
The application fee for:
Associate Broker is $143
Broker Company is $143
Branch Office is $70
You may pay them with a credit/debit card.
Step 6: Maintain the Michigan real estate broker license
In Michigan, you need to renew your real estate broker license once every three years. To do so, you'll have to:
Submit the renewal application at MiPLUS
Pay the $108 renewal fee (An additional $60 for branch office)
Provide proof for completion of continuing education
You also need to take 18 credit hours of continuing education, of which 2 hours of the CE must cover statutes, rules, and court cases in each year of a license cycle.
More info about the Michigan Real Estate Broker Examination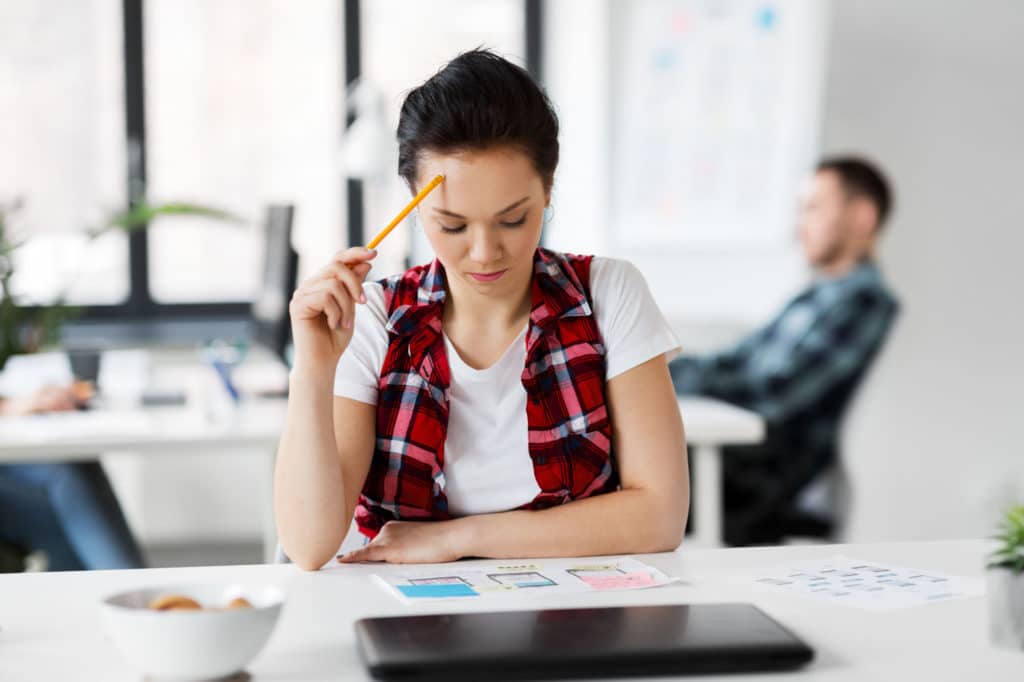 The Michigan Real Estate Broker Exam is to test your knowledge and understanding of real estate law, principle and practices, and mathematics. Each test consists of the national and state portions
Real Estate Broker Exam Summary
| Examination | # of Items | Time Allowed | Required Passing Score |
| --- | --- | --- | --- |
| Broker | 115 (120 points) | 210 minutes | 75% |
National Portion Exam Content
| Exam Content | Weighting (Broker) |
| --- | --- |
| Property ownership | 10% |
| Land use controls and regulations | 5% |
| Valuation and market analysis | 7% |
| Financing | 8% |
| General principles of agency | 11% |
| Property disclosures | 7% |
| Contracts | 18% |
| Leasing and Property Management | 5% |
| Transfer of Title | 7% |
| Practice of real estate | 14% |
| Real estate calculations | 8% |
State Portion Exam Content
|   | Broker (# of Items) |
| --- | --- |
| Duties and Powers of the Department and the State Board of Real Estate | 3 |
| Licensing Requirements | 4 |
| Statutory Requirements Governing the Activities of Licenses | 15 |
| Contractual Relationships | 5 |
| Additional State Topics | 13 |
Sample Broker Exam Questions
To give you a better idea about the real estate exam, below are two sample questions for your reference.
Sample Broker Questions (Scenario-Based)

Scenario: You are hosting an open house. Mr. and Mrs. Charles Martin come into the house. You greet them and show them the house. The Martins tell you the house is exactly what they are looking for and they are very interested in purchasing it. You then give them information showing the various types of financing available with down payment options and projected payments.

Mr. Martin tells you they have been working with Mary Hempstead of XX Realty, a competing real estate company. Before leaving, you thank them for coming and give them your business card.

A. The first thing on Monday morning, Mrs. Martin calls and indicates they have tried to reach Mary and cannot. They indicate they have a written buyer's agent agreement with Mary's broker. They are afraid someone else is going to buy the house. Which of the following should you do? Select the best answer.

1. Seek advice from your supervising broker.

2. Tell them to come to your office.

3. Ask them to bring the buyer's agency agreement to you for your interpretation.

4. Tell them to be patient and continue trying to reach Mary.

5. Tell them to call Mary's supervising broker or branch manager.

6. Tell them you are really sorry, but there is nothing you can do.

B. The Martins come to your office and explain that neither Mary nor her supervising broker are available. They insist you immediately write an offer for the house. How should you proceed? Select the best answer.

1. Write the offer after entering into a buyer's broker agreement with them.

2. Write the offer after explaining they may owe Mary's broker a commission.

3. Write the offer after trying to contact Mary's broker yourself.

4. Refuse to write an offer and explain that doing so would be unethical.

5. Refuse to write and offer since it would be illegal.

6. Refuse to write the offer and tell the Martins to contact another Salesperson in Mary's office.

Sample Questions Quoted from Michigan Real Estate Salesperson and Broker Candidate Information Bulletin
PrepAgent is an exam prep that I highly recommend. Many students were able to pass the real estate exam after doing their practice questions. Over 97% of users provided a 5 out of 5 stars rating to them on Facebook. Click here to check out their package options. (**)
How long does it take to become a real estate broker in Michigan?
It takes at least 3 years to get a real estate broker license in Michigan. That is the required amount of real estate work experience. But it also depends on the time it takes you to complete the pre-license courses, exam, and the application.
You may speed up in getting the Michigan broker license by taking online courses. This way, you'll have the flexibility to finish the pre-licensing education at a quicker pace.
How much do real estate broker make in Michigan?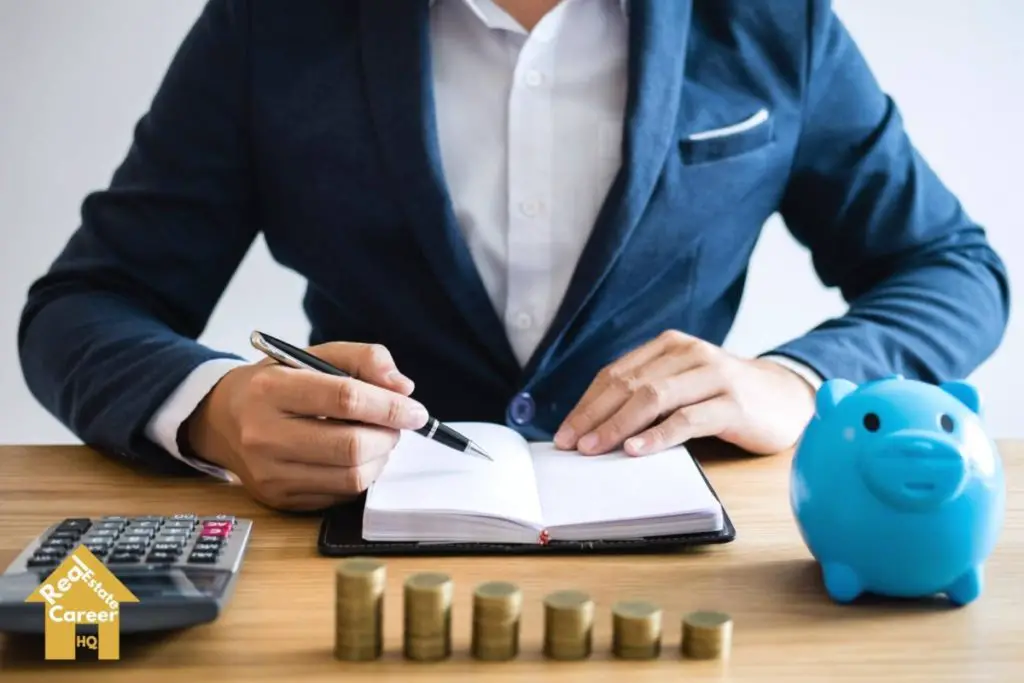 Real estate brokers in Michigan earn an average yearly income of $80,610. It typically ranges between $47,080 to $103,430. Top earning real estate brokers are making over $110,760. (*)
Your earning depends on many factors. For example, the amount of time per week you are dedicated to run the business and the number of agents in your sales team. Having the skills and vision to delegate tasks to others rather than DIY is another major determining factor.
Here's another post you could be interested. "Do Brokers Make More than Real Estate Agents? (Facts Revealed)"
Is there a demand for real estate broker in Michigan?
According to the Bureau of Labor Statistics, there are 710 real estate brokers and 1850 sales agent in Michigan. So it works out to be 2.6 sales agents for every broker.
However, some brokers could focus solely on their own sales volume and not doing any team building. So there should be more sales agents per brokerage office. As long as there are sales agents looking for a brokerage firm to place their business, there will be demand for real estate brokers in Michigan.
(*) Source: Bureau of Labor Statistics (May 2019)
Whom should I contact if I have more questions about the real estate license, whom should I contact?
You could contact the Department of Licensing at:
Bureau of Professional Licensing PO Box 30670, Lansing, MI 48909
Telephone: (517) 241-9288
BPLHelp@michigan.gov
So do you find this guide helpful? If so, please share it!
If you are reading up to this point, I bet you must be interested in becoming a real estate broker. Go through practice questions indeed can help you better prepare for the exam. PrepAgent is the exam prep that I highly recommend. You may click here to check out their package options. (**)
(**) Affiliate Disclosure: Please note that some of the links above are affiliate links, and at no additional cost to you. Our company, JCHQ Publishing will earn a commission if you decide to make a purchase after clicking on the link. Please understand that we include them based on our experience or the research on these companies or products, and we recommend them because they are helpful and useful, not because of the small commissions we make if you decide to buy something through the links. Please do not spend any money on these products unless you feel you need them or that they will help you achieve your goals.
Disclaimer: The information in this post is for general information only, and not intend to provide any advice. They are subjected to change without any notice, and not guaranteed to be error-free. For full and exact details, please contact the Michigan Department of Licensing and Regulatory Affairs (LARA), The Bureau of Professional Licensing (BPL)
Reference:
Michigan Department of Licensing and Regulatory Affairs (LARA) (source)
New Administrative Rules for Real Estate Brokers and Salespersons (source)
Michigan Real Estate Licensing Salesperson and Broker Examinations Candidate Information Bulletin (source)