(**) Disclosure: This post may contain affiliate links, meaning our website, JCHQ Publishing will get a commission if you decide to make a purchase through the links, but at no additional cost to you.
I recently wrote a post that discusses whether a real estate agent should have a website. According to the 2020 NAR Home Buyer and Seller Generational Trends Report, 93% of all buyers used online websites as information sources in their home search. So this marketing channel is just way too important to neglect.
However, driving traffic can be a real challenge for any website, especially in the competitive world of Real Estate. Agents must put extra effort into it if they want to stay competitive.
You can drive traffic to your real estate website by including high-quality real estate content relevant to your audiences, following good SEO practices, strategically sharing your content through social media. If budget allows, you may also use online ads to bring visitors to your site.
Since you are reading this post, it proves that I did something right to capture your attention! 
This article will cover the strategies in bringing traffic to your real estate website. You may see how it can apply to your marketing plan. Hopefully, they can help you generate more leads for your real estate business.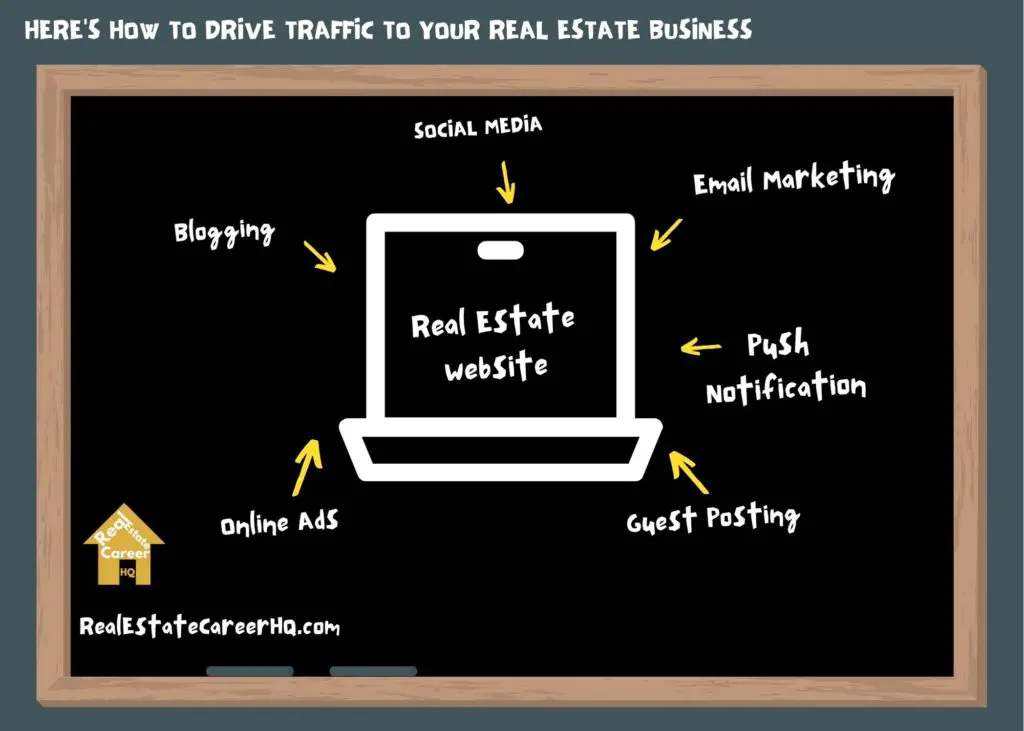 Blogging to showcase your real estate expertise and attract site viewers
Many real estate agents neglect to provide relevant blog content for their website, but this oversight can be a huge missed opportunity. If your website has a blog that is updated with new information and fresh ideas on real estate, it will attract more visitors who are interested in what you have to say.
The key is to make sure that your posts contain valuable information.
It is better to write content for a specific group of audiences. 
You cannot be everything to everybody. If your topic is too broad, it could be difficult to get ranked on Search Engines. And you will have a lower chance to stand out from the crowd. You may define your market segment by location, age, or other attributes. 
For example, you may blog about:
The perfect property for busy professionals in "your town name."
Can newlyweds buy their matrimonial home in "your town name" for less than $200,000?
Where do retirees love to live in "your town name"?
You may also write about recent market trends or up-and-coming changes in legislation in your local area.  
Some SEO experts suggest including your targeted keywords in the post (i.e., home buyers in "town name")
Although this helps search engines like Google or Bing to understand your website's content better, please don't overdo it. You don't want to be seen as keyword stuffing. Just write it naturally and only include the targeted keywords when they fit into the context. 
If you are a busy real estate agent and want to streamline in writing real estate posts, you may check out AgentFire's Blog Assist Pro Service. They will write blog posts for you, so there will be fresh content on your website every week. (**)
Although they can publish the posts for you automatically, I would tweak it so the blog would sound in your tone and that the content could be more aligned with your local market. 
The better the content's quality, the more likely people will revisit your website, and will re-share your posts.
Reach out to your clients' connection in a subtle way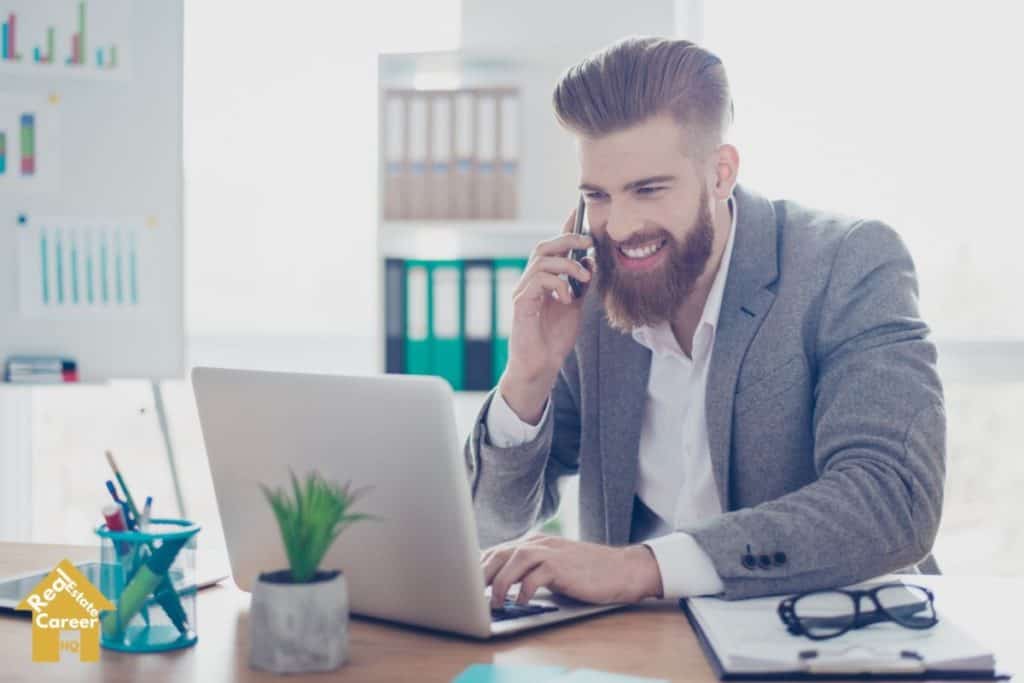 We all like getting referrals from happy clients. But some may not prefer to give their contacts to you, and it would be odd for you to call their friends and family out of the blue.
A more subtle way is after you work with a client, you may ask them to share feedback on what it's like to have you as their real estate agent so that you may post it on your site. If you and the clients are friends on Facebook, you can actually promote the testimonial page as an ad to your clients' friends.
This is such a powerful marketing strategy as their ad viewers would be more intrigued to learn what their friends have to say about your real estate services.
However, make sure you obtain consent from clients to share their feedback online.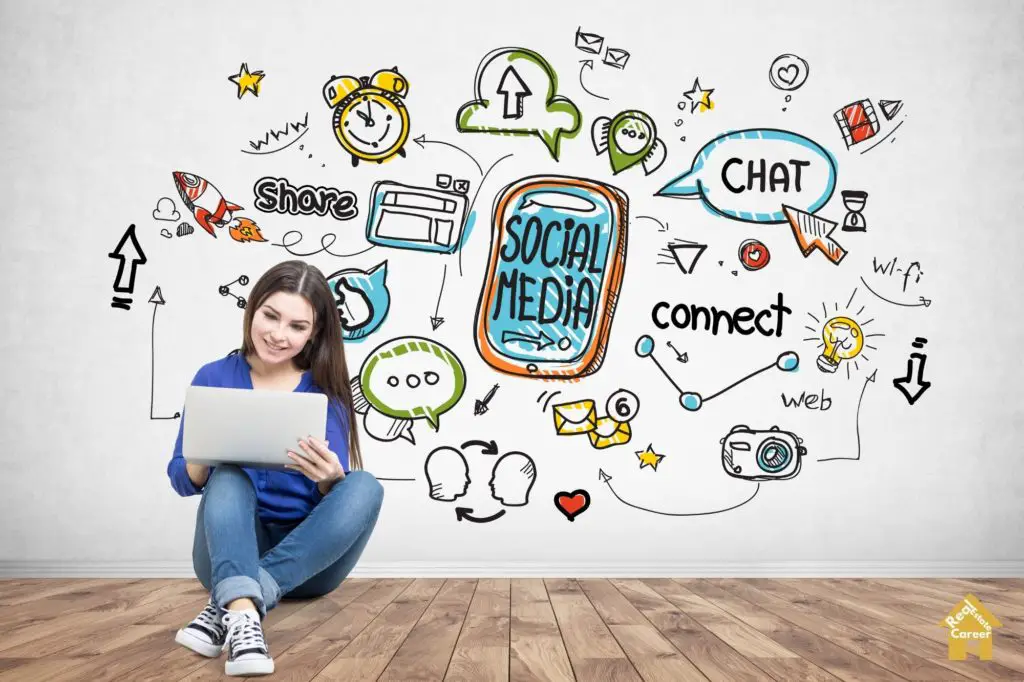 Although having organic traffic from Search Engine is great, sharing on social media can lead to more online exposure. 
But each social media has a unique demographic and requires a different game plan. Rather than spreading your marketing effort too thin, it would help if you focus on only those that can benefit your real estate business.
LinkedIn is an excellent platform to connect with professionals 
I personally have met many incredible professionals through this channel. (i.e., appraisers, sales agents, brokers, notary signing agents.) Since they are a more sophisticated group, you may share content with more data analysis and statistics. (i.e., Housing market trends, interest rate). 
Don't forget to encourage your connections to share your posts with their clients whenever they find them suitable.
Facebook groups are highly engaged
Although Facebook tends to be less business-oriented, I have been receiving lots of feedback whenever I share posts on the groups. 
You may look for groups where your targeted audience would join. For example, if your clientele is young families with children, try searching for groups "young parents in your town name."  In there, you may share contents that are closely related to them. (i.e., Do young families in "town name" prefer to live in a condo or townhouse? The Top 10 restaurants/ supermarkets/ schools in this zip code.)
You want to be seen as being helpful and not spam. And each group has rules on the type of content you can share. To avoid being banned, make sure you comply with their rules.
Instagram and Pinterest are for more visual audiences
These platforms tend to be more graphical-oriented, and they target a relatively younger generation. Therefore, I typically would include infographics and video pins, long-vertical image pins to drive traffic to my blog. 
I usually would use Canva to create and edit the photos. Well, all the images you're seeing on this post are made with Canva. They have a vast collection of stock photos and videos too. You may click here to learn more about Canva. (**)
Use YouTube videos to drive viewers to the listing page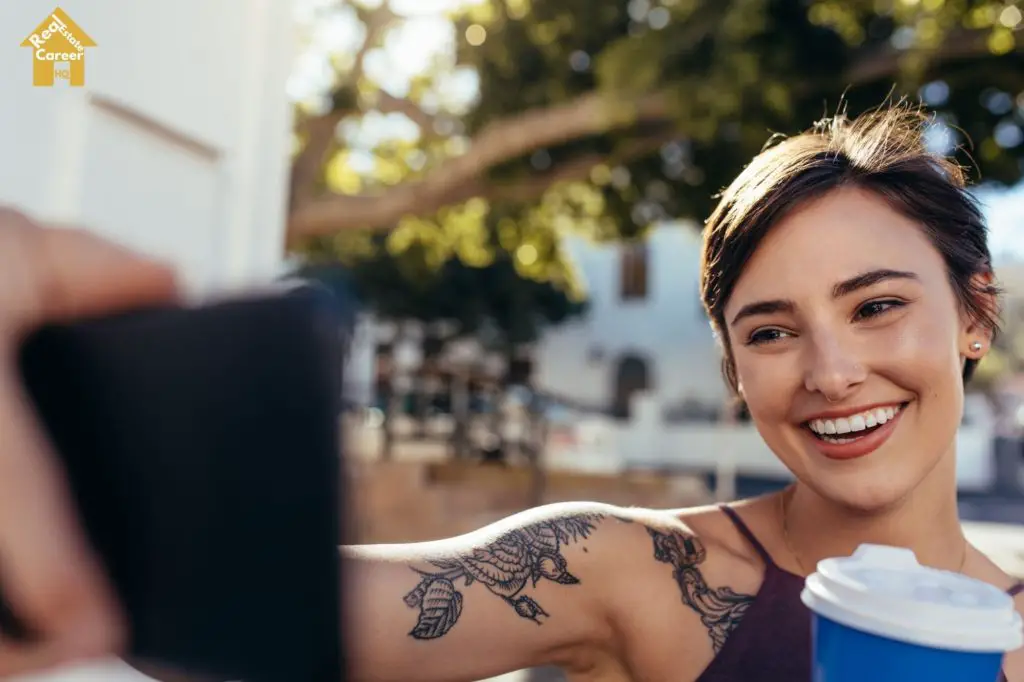 Your ultimate goal is to close more real estate deals. Therefore, whenever you have a listing on your site, you would obviously want more people to know about it.
I have seen Realtors producing videos walkthrough of the property and uploaded them on YouTube. Then it will direct the viewers to the listing page for more details. There is nothing wrong with this strategy, but I don't think that is good enough to differentiate your practice in such a competitive industry.
In addition, to just having a walkthrough of the property, you may film yourself having a neighborhood tour – for example, walking to the nearby schools, supermarket, community center, restaurants.
It would be even better if you can have a quick chat with someone in the area and ask their thoughts about living here. Of course, make sure you have their consent to film them.
All these could help potential buyers to envision what it is like to live in the neighborhood.
Contribute your real estate expertise on others' sites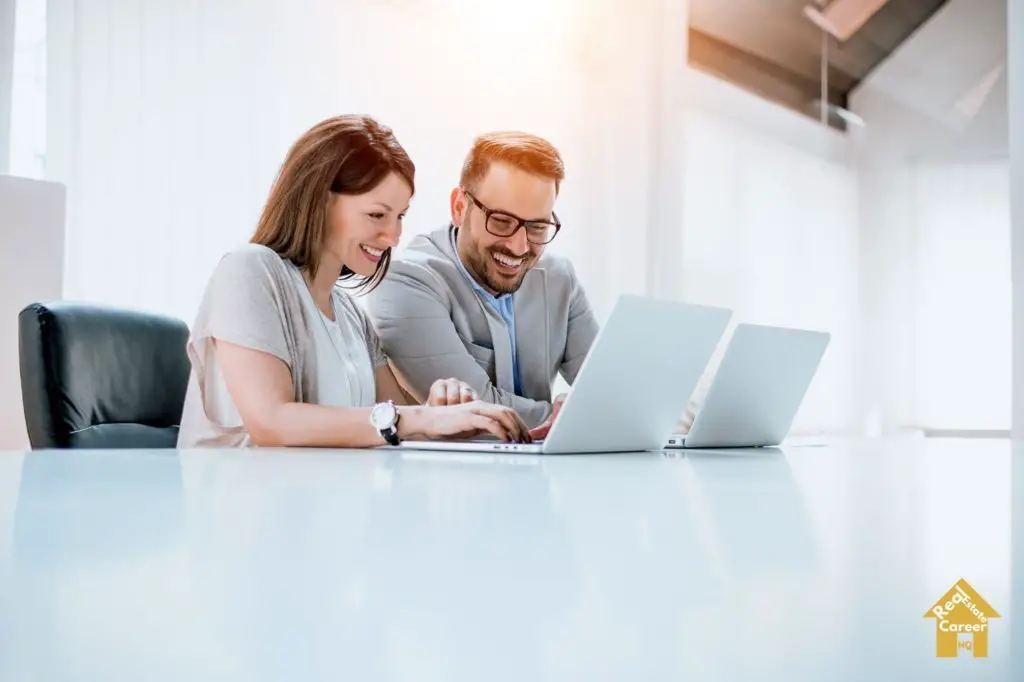 Many people are unaware of the value that guest posting has on other websites. The biggest benefit is not just to get backlinks but to get exposure to a new audience. 
Having greater exposure on relevant platforms may also help your Search Engine ranking because Google has been placing great emphasis on E-A-T. This stands for "Expertise, Authoritativeness, Trustworthiness."
Guest posts give you an opportunity for long-term relationships with influencers who have already built up audiences and trust in their niche. But you don't want to reach out to whoever accepts your guest posts. It would be best if you contribute to those that have a similar clientele as you are. 
For example, if you specialize in finding homes for seniors, you may reach out to websites that focus on retirees readers. You may write about the facilities or home design that seniors would love to have. You can reach out to tree caring sites and blog about the pros and cons of having trees in the yard and whether it will affect the selling price. 
Also, some municipalities have blogs that provide community updates and news for their residents. You may offer to provide the real estate market updates in that particular neighborhood. The key is to provide helpful ideas without being too salesy.
Here are some sites that accept guest posting:
Showcase your expertise on RealEstateCareerHQ.com!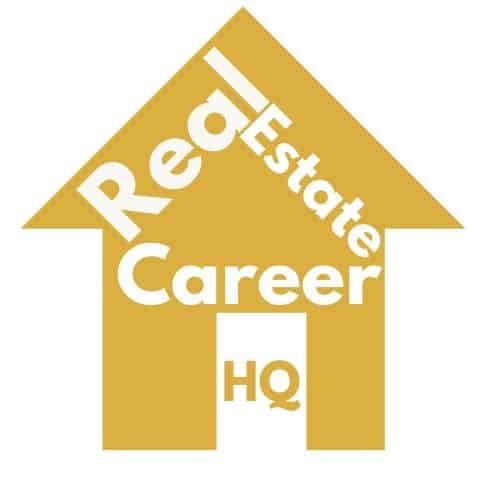 Throughout the years, I work with many real estate professionals to showcase their expertise on our website. Some of them have shared their journey in the profession and provided valuable tips for career starters. And some shared their insight on a particular real estate topic.
Here's the collection of the expert interviews. 
If you are in the real estate profession and wish to share your story or expertise on a topic in your industry, please feel free to contact me at [email protected]
Get listed on Google My Business 
Have you ever searched for a local business through Google? Let's try typing "real estate agent in your town name" and see what would show up. I just tried myself, and a list of real estate brokerage offices in that particular area appeared. The first few are paid ads, but the rest are free listing. 
Google My Business is a free tool and easy to use. It allows you to input your business info such as name, address, office hours, phone, and website. Since it is connected to Google Map, it helps searchers to easily locate your office. 
Clients may leave a detailed review of your services. This is where you see all the star ratings. 
Furthermore, Google My Business requires verification of your business information. I did this a few years ago. If I remember correctly, I believe they would mail a card with a verification code to your provided address. Once you receive it, you need to enter it into the Google account. 
This verification process gives added credibility to both the prospective clients and Search Engines. Thus, it could lead to a higher ranking and more traffic for your real estate website.
Use online ads to drive the right audiences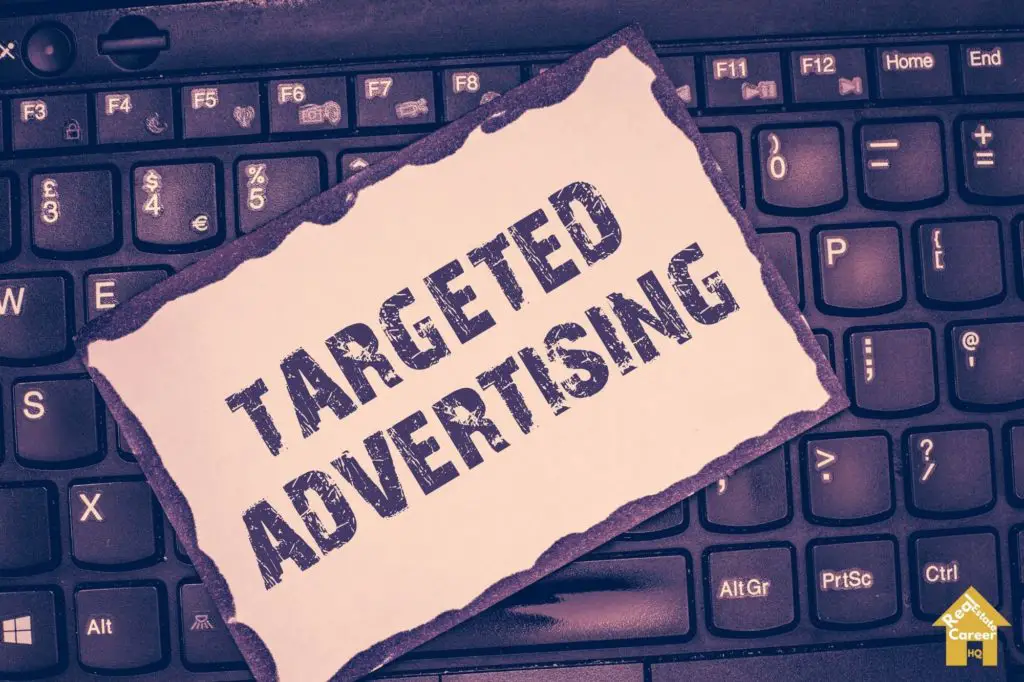 Traditional ads had helped the general public to know about the product or service of a business. However, there is one major downside: wasted impressions – which means that advertisers don't know who the targeted audiences are, so some may be interested while others will not care about your product.
With targeted ads on Facebook or Google Ads, companies can now identify where their customers live geographically and then target an ad campaign specifically for.
With Facebook's targeted ads, you can choose the people they want to see their ad based on location, age, gender, interests, and more.
Suppose you want to target young home buyers, then you can create an ad campaign for people between the age of 25 and 44 in your city who are interested in real estate. You may even target viewers by occupations, education level, marital status, and age of their children.
I also tried Facebook ads before. The results are very satisfying. Since every ad campaign is different, you should keep track of whether ROI justifies the cost. But the good news is most online ads allow you to adjust your daily budget or change the ads anytime.
Optimize your real estate website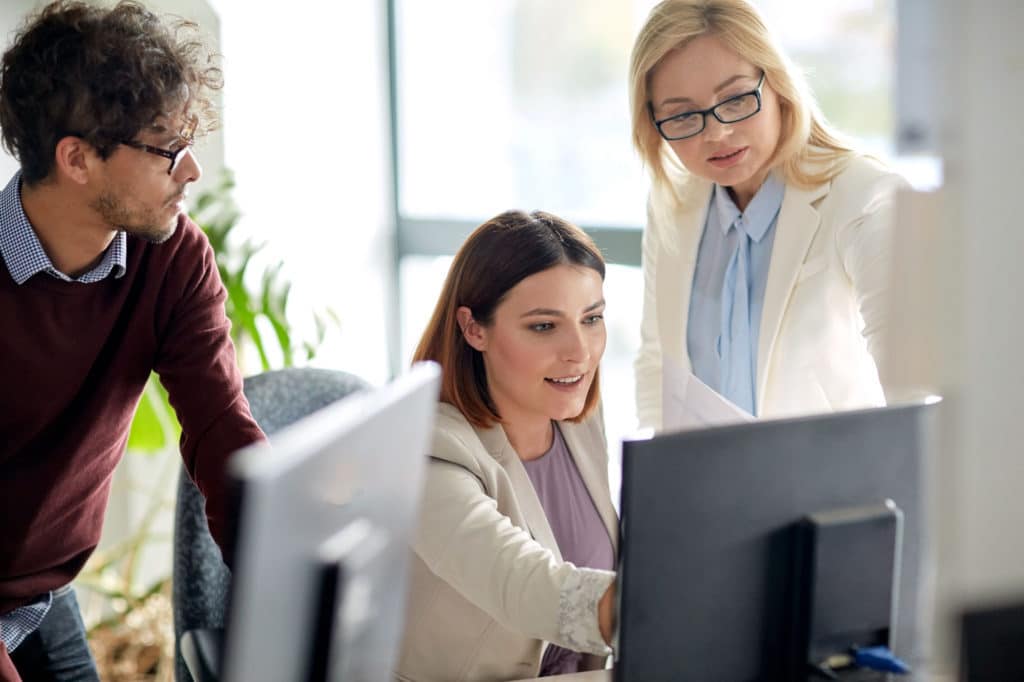 This is the far most important element in driving organic traffic. In other words, getting noticed on Search Engines. Here are a few things you can do to optimize a site. 
Make your posts more readable
Make your site more visually attractive
Select a good WordPress theme
Enhance your page speed
Interlinking between posts
However, there are way too many things on this topic. I will write another guide on it. So please stay tuned. 
Drive previous viewers back to the website
When a viewer visits your website, it's unlikely that they will become your client right away. It takes time to build trust and nurture the relationship. Therefore, you should create a good landing page on your website to capture the leads.
E-newsletters are a great way to stay in touch with your leads
E-newsletters can be used for everything from marketing to keeping clients informed about what you're doing. You can give them your expert advice about buying or selling property. Share your insider knowledge of new construction projects coming soon; Include housing trends about local markets.
The key is to make sure that the e-newsletter has useful content, so people will actually want to read it. This means less promotional material and more tips or resources they might find valuable. Otherwise, subscribers may unsubscribe just because you're sending them too much spammy stuff!
Here's a video tutorial to create an awesome landing page!
Another channel to keep in touch with your site visitors is Push Notification. 
When you visit this blog, you should see that there is a pop-up box inquiring whether I can keep you posted with real estate career updates. Once you click "Allow", I can send messages to your browser. The purpose of this type of notification is to get the user's attention and alert them with relevant updates.
Push notifications are becoming more popular with businesses as they increase customer loyalty, engagement, and conversion rates. When used correctly, push notifications can be one of the best marketing channels for your real estate business!
For example, you may send a notification whenever you have a new listing available, or you wrote a blog post that could be helpful to them. However, avoid sending out too many messages, or you risk your audience turning off the notification. 
Aweber is the e-marketing platform that I like. It's an automation tool that helps businesses to grow their email lists and generate more leads. It also has the web push notification feature, which I'm currently using to grow audiences. You may click here to learn more Aweber. (**)
(**) Affiliate Disclosure: Please note that some of the links above are affiliate links, and at no additional cost to you. Our website, RealEstateCareerHQ.com, will earn a commission if you decide to make a purchase after clicking on the link. Please understand that we include them based on our experience or the research on these companies or products, and we recommend them because they are helpful and useful, not because of the small commissions we make if you decide to buy something through the links. Please do not spend any money on these products unless you feel you need them or that they will help you achieve your goals.
Disclaimer: The information in this post is for general information only, and not intend to provide any advice. They are subjected to change without any notice, and not guaranteed to be error-free. Some of the posts on RealEstateCareerHQ.com may contain views and opinions from the interviewees. They do not reflect our view or position.
Reference:
RealTrends
National Association of Realtors (NAR)
Semrush – EAT, YMYL, & Beneficial Purpose: What Do Google's Quality Standards Mean for Search? (source)