(**) Disclosure: This post may contain affiliate links, meaning our company, JCHQ Publishing will get a commission if you decide to make a purchase through the links, but at no additional cost to you.
Renting to anybody involves risk. Whether you are a new landlord or property manager or have years of experience, every potential tenant brings the possibility of unexpected problems. 
It is essential that you protect your property, as well as the tenants' assets, for damages or losses that may occur during their stay. Having your tenants get proper renters insurance is as vital as finding the right tenant.
You might wonder, doesn't the property insurance already provide that protection. But in reality, the property insurance only covers the property itself and might not include the tenants' belongings.
Renters insurance is a type of insurance that protects the landlord and the tenants. It covers four basic things 1) theft or damage to tenants' personal property, 2) liability which leads to injury or damage, 3) guest medical coverage, 4) any additional living expenses a tenant may incur if the unit is deemed uninhabitable. 
When an accident occurs, the loss and damage could easily add up to thousands of dollars. And if there are unrecovered losses incurred by the tenants, in many instances, it would just lead back to the landlord or the property management company.
So ensuring that your tenants protect their belongings will mitigate any expenses to you and any frustration during a loss. 
To prepare for this article, I have done extensive research on this topic, confirmed with hundreds of property managers whether they would request renters insurance from their tenants. I've also consulted a rental insurance expert for his view on this topic. So be sure to read till the end.
In this article, you'll learn in-depth about renters insurance, how it will cover the different risks when renting out a unit, and whether it is wise for a property manager to request it before onboarding a tenant.
But before we start, I want to make a disclaimer that the information on this post is for general information only and not intended to provide any advice. Although I tried my best to research this topic, it is not guaranteed to be error-free. Please consult a licensed insurance professional and understand the terms and conditions of your insurance policy.
What does renter insurance cover?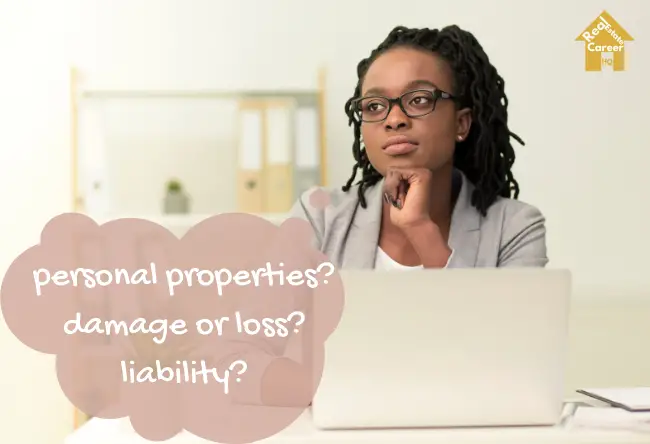 1) Personal property
When we talk about personal property, it includes the contents of the rented unit, such as electronics, clothing, and furniture, which could easily add up to thousands of dollars. 
Incidents that enact this clause in the tenant's policy usually consist of fire, theft, vandalism, water damage from plumbing.
To give you an example, suppose there was a break-in to the rental property, the tenant's laptop, TV, and PlayStation were stolen. Then under the personal property clause, the renters insurance should cover the cost of these stolen items up to the pre-determined limit of the policy.
However, if you have expensive items such as antiques or collections, you may want to opt for scheduled personal property coverage.
2) Liability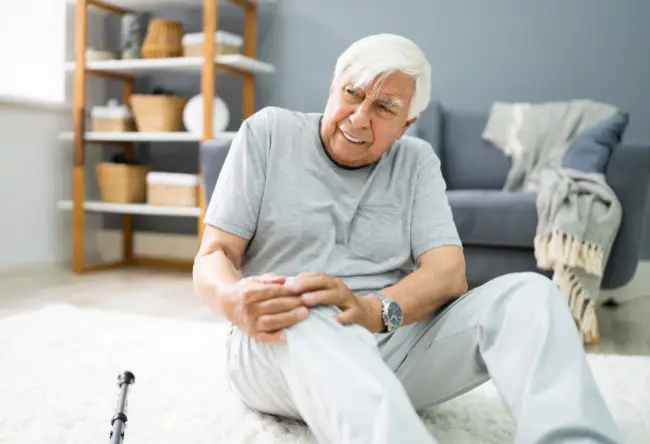 Liability coverage protects you against lawsuits if someone is injured at your rental property and pursues charges. It covers legal expenses, medical bills and other damages.
For example, when a guest visiting the rental property is injured (slipping on ice and falling, a faulty lighting fixture harming an individual, or rotten boards giving way on a deck, etc.), then the liability portion of the renters insurance would be enacted.
Another example would be the tenant got distracted and left the bathtub running. The water overflowed and ruined the unit below. Then this coverage may cover the repair cost.
Some policies may even cover the damage caused by the tenant's pet. (i.e., A dog bites a walking-by neighbor). However, since the terms and conditions could vary among different policies, be sure to read the fine print carefully.
3) Additional Living Expenses
This type of coverage protects landlords from paying additional fees if the rental unit becomes uninhabitable. This can include things such as hotel bills, restaurant meals, temporary rentals, and other expenses incurred while tenants are being rehomed during the rehab process of their unit.
4) Guest medical coverage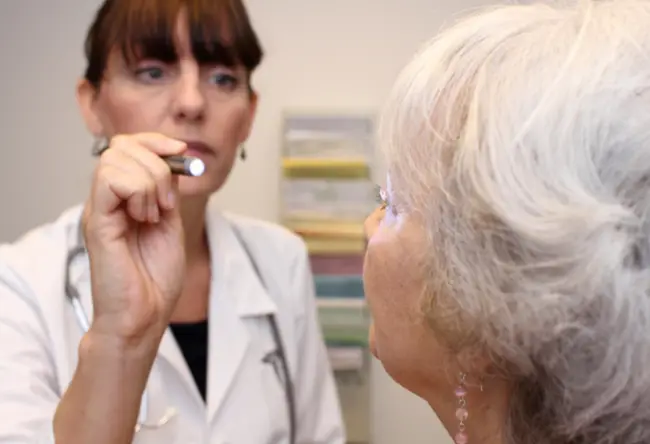 If a guest is injured on the premises (even if it is not your fault), this coverage will kick in and cover the cost of reasonable and necessary medical expenses, such as X-rays or an ambulance.
What doesn't renters insurance cover?
Policies can cover the majority of expenses but DO NOT cover everything. Some of the things that a renters insurance policy will not automatically cover are:
A sewage backup into your residence
Earthquakes and floods
Costs associated with bed bugs, mice or other infestations
Keep in mind that some policies will cover natural disasters more thoroughly than others. If a specific type of natural disaster is something that you will want your tenants insured against, make sure to read the fine print of their policies. 
Additionally, renters insurance generally does not cover the damage associated with tenants' cars and belongings or their roommate's property unless they are listed on the insurance policy.
Renters insurance has limits
Limits on what rental insurance claims cover depend on policy type and company. Below is a list of general claim limits on costs for personal possessions.
Money, bank notes and coins – $200 claim limit
Computers – $1,000 – $5,000
Collections (Baseball cards, comic books, figures, etc.) – $1,000
Sports equipment – $2,000
Silverware – $2,500
Jewelry and Furs – $1,000 – $2,000
Urge your tenants to find out whether the personal belongings that are important to them will be covered.
When renters insurance is required?
Although no states currently require renters insurance by law, it is strongly recommended that landlords and property management companies request it for their tenants. 
In some areas of the country, such as San Francisco and New York City, landlords have a cap on the dollar amount of renters insurance required.
Requesting renters insurance as a Property Manager
Landlords need to add an addendum to the leasing agreement that states that their tenants must provide proof of their rental insurance policy during the length of their tenancy. 
The addendum needs to be added to the lease before the tenant signs it. Landlords and property managers cannot change the existing lease unless the tenant agrees with the changes.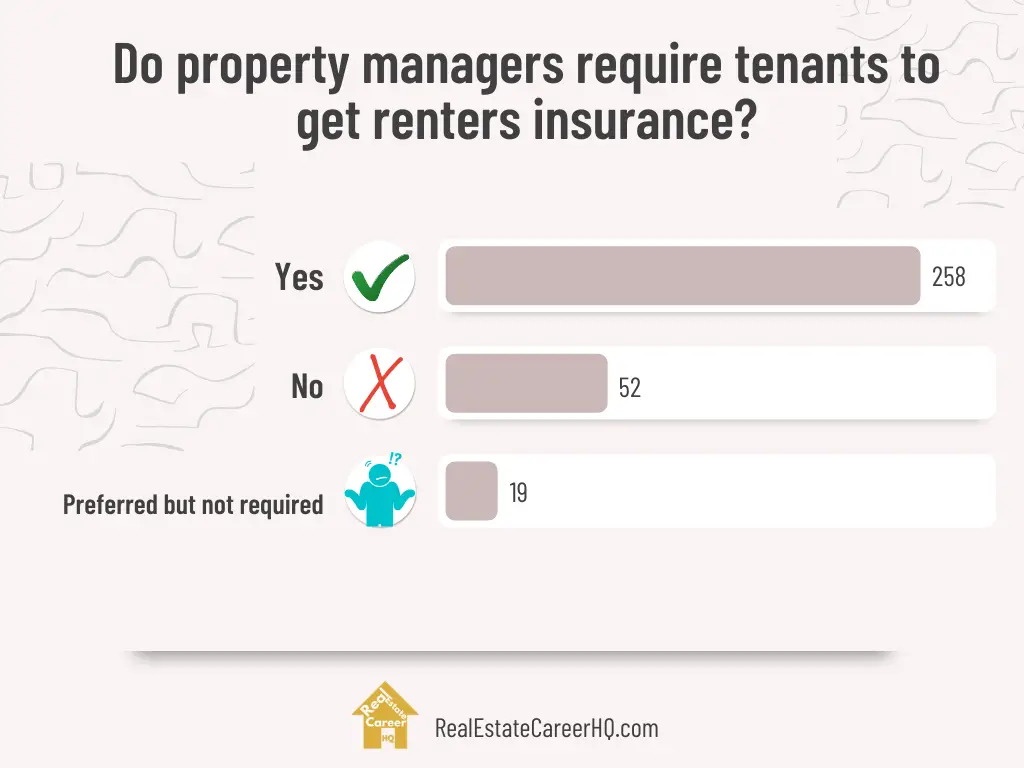 I created polls on social media asking whether property managers would require their tenants to get renters insurance. As you can see, the majority of them do require it.
A property manager "strongly suggests" it after a fire in one of the managed duplex (upstairs/ downstairs) fire. Although the downstairs tenant caused the fire, all the tenants got onboard and requested the landlord with BETTER places at the same price for their inconvenience. From that day forward, the property manager made renters insurance a mandatory requirement.
Renters insurance policies allow you to be Pet-Friendly
According to the AVMA Pet Ownership & Demographic Study, over 57% of American households have at least one pet. As a landlord, if you allow pets, you significantly increase your pool of potential tenants to select from. 
Renters insurance can help mitigate the risks associated with pets, including those surrounding dog bites and property damage. Some renters insurance policies will cover the following:
Bodily Injury: If an animal living at the property hurts another tenant not living with the animal or a guest on the property.
Property Damage: If the animal at your property damages another person's personal property such as landscaping, etc. But keep in mind this policy will not cover damage to the pet owner's personal property.
If you are allowing pets in your rental units, be sure to interview your perspective tenants and also meet their pets. 
How much does renters insurance cost?
According to NerdWallet's latest rate analysis, the average renter's insurance cost in the U.S. is $168 per year or about $14 per month. This estimate is based on a policy for a hypothetical 30-year-old tenant with $30,000 in personal property coverage, $100,000 in liability coverage, and a $500 deductible. 
The cost of renters insurance is based on where the property is in the country. If the rental property is in Florida, renters insurance may have a higher premium due to the area being prone to hurricanes. 
Cost of Renters Insurance in different states
| State | Renters Insurance Average Annual Cost | Renters Insurance Average Monthly Cost |
| --- | --- | --- |
| Alabama | $222 | $18 |
| Alaska | $123 | $10 |
| Arizona | $179 | $15 |
| Arkansas | $214 | $18 |
| California | $217 | $18 |
| Colorado | $156 | $13 |
| Connecticut | $172 | $14 |
| Delaware | $150 | $13 |
| Florida | $191 | $16 |
| Georgia | $243 | $20 |
| Hawaii | $164 | $14 |
| Idaho | $133 | $11 |
| Illinois | $167 | $14 |
| Indiana | $155 | $13 |
| Iowa | $110 | $9 |
| Kansas | $225 | $19 |
| Kentucky | $170 | $14 |
| Louisiana | $262 | $22 |
| Maine | $150 | $13 |
| Maryland | $175 | $15 |
| Massachusetts | $192 | $16 |
| Michigan | $201 | $17 |
| Minnesota | $153 | $13 |
| Mississippi | $228 | $19 |
| Missouri | $134 | $11 |
| Montana | $162 | $14 |
| Nebraska | $122 | $10 |
| Nevada | $162 | $13 |
| New Hampshire | $135 | $11 |
| New Jersey | $163 | $14 |
| New Mexico | $148 | $12 |
| New York | $142 | $12 |
| North Carolina | $148 | $12 |
| North Dakota | $116 | $10 |
| Ohio | $135 | $11 |
| Oklahoma | $210 | $17 |
| Oregon | $149 | $12 |
| Pennsylvania | $116 | $10 |
| Rhode Island | $166 | $14 |
| South Carolina | $188 | $16 |
| South Dakota | $123 | $10 |
| Tennessee | $155 | $13 |
| Texas | $197 | $16 |
| Utah | $138 | $11 |
| Vermont | $110 | $9 |
| Virginia | $149 | $12 |
| Washington | $140 | $12 |
| Washington, D.C. | $166 | $14 |
| West Virginia | $142 | $12 |
| Wisconsin | $122 | $10 |
| Wyoming | $101 | $8 |
source: nerdwallet.com/article/insurance/renters-insurance-coverage
Some insurance companies may offer a bundle discount if the tenant also purchases auto insurance with them. The payment could also be lower when it is made annually as to monthly.
Where can tenants buy renters insurance?
Encourage tenants to do their own research on where to purchase a rental policy. A good place for your tenants to start is by doing a quick Google search entitled, "Best rental insurance companies in my area," which will pull up some local agents to speak with. 
There are many national insurance companies that administer renters insurance: The Hartford Company, Allstate, Farmers, USAA, Amica, and Nationwide. While all of these options are sufficient, ensure your tenants have a reputable insurance company behind them.
One common problem that property managers told me is that although they required the tenants to get renters insurance when the lease started. It is challenging to keep track of each one of them at renewal time, especially they have so many managed properties. Buildium is a cloud-based property management platform. They partner with MSI in providing the coverage solution, and you may easily view the status of all tenants' renters insurance policies at a glance. You may click here to learn more about Buildium. (**)
What do tenants need to provide to purchase renters insurance?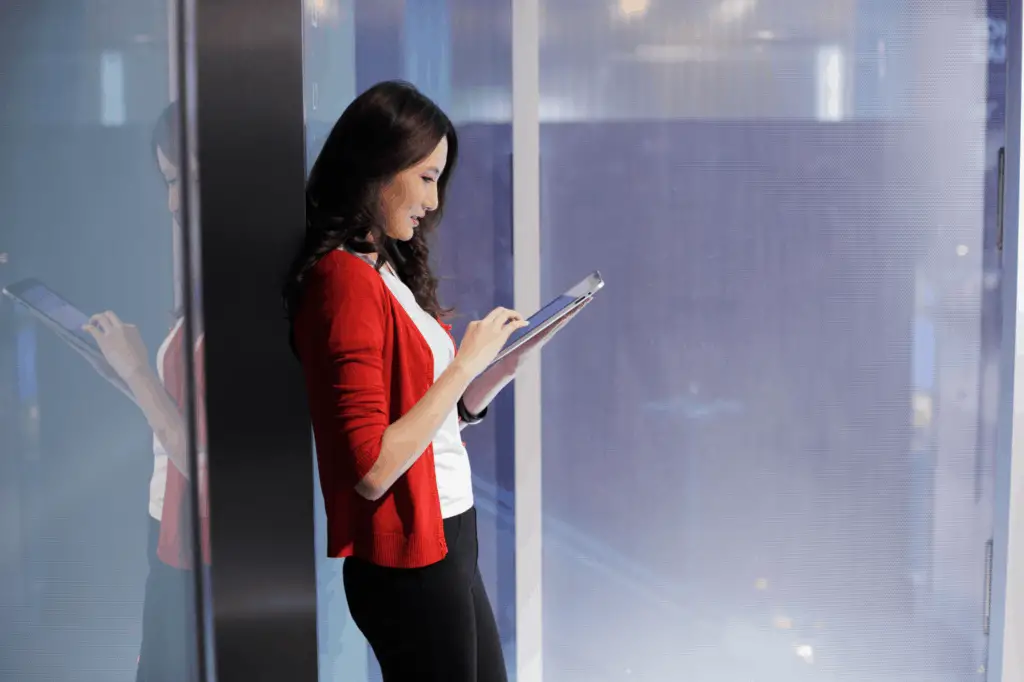 In order for tenants to purchase a policy, they will need to provide the following information.
Full name
Date of birth
Email address
Number of people living in the rental unit
Address of the rental unit
In order for your tenants to get a more accurate quote on their insurance policy, they will also need to provide a little information about the rental property, such as safety features, fire protection services, and security features at the home.
Determining how much coverage your tenants should have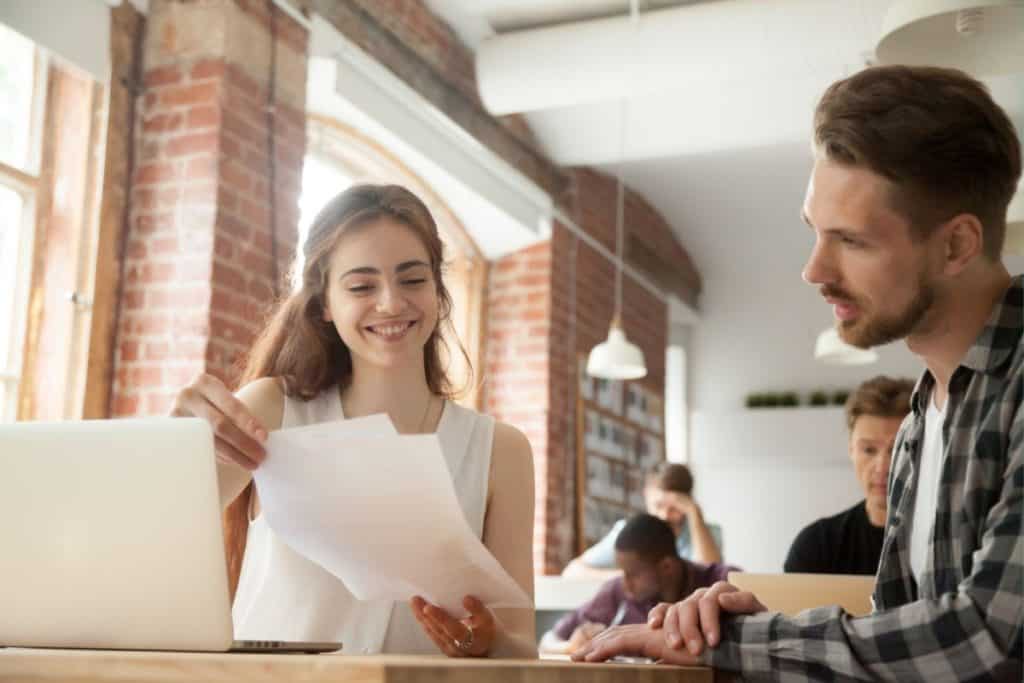 With renters insurance being relatively inexpensive, it is vital that your tenants have the right policy to cover their needs. Setting guidelines for how much insurance your tenant should buy might help lower your costs if anything unforeseen were to happen. 
Numerous property managers told me they require at least $300,000 in liability coverage and $10,000 on personal properties.
Ask your tenants to secure an adequate amount of insurance for their personal belongings and then a little extra to account for new purchases.  
What determines the cost of the deductible?
The cost of the deductible is a direct product of the cost of your tenant's premium. The tenants can lower the cost of their premiums by choosing a high deductible. 
To give you an idea of how the deductible works, suppose a candle falls and starts a fire, and it costs $6,000 to replace the damaged furniture and drapes, and there is a $500 deductible written in the policy. In this scenario, you will be responsible for the first $500 cost, and the insurer will pay the remaining $5,500.
Although not all coverages have a deductible, personal property insurance almost always has one. But keep in mind that even with the deductible, the difference in premium may be relatively small. So it might not be worth the trouble for your tenants to have a large deductible in an emergency.
How can tenants pay for their rental insurance policy?
Depending on the insurance company your tenant decides to insure their assets with, they can pay for the policy in a variety of ways. Typically the initial payment slip will be sent in the mail like a traditional credit card or mortgage payment. 
From there, your tenant can choose to set up an online account to pay the bill virtually. Bills can usually be paid monthly, quarterly, semi-annually, and annually depending on the company. The premium can also be paid using automatic withdrawal for even more ease.
I also strongly suggest going for automatic payments (This is also how I handle most of my bills these days). You don't want your tenant to have a lapsed policy because they forget to make the payment on time.
When tenants should make a claim?
Your tenant will need to decide if it's worth it to file a claim versus paying for the damage or loss out of pocket for the loss and not involving the insurance company. 
Tenants will need to consider how much their deductible is and if it makes sense for them to have their renter's insurance step in. Insurance is generally most useful in catastrophic or large losses such as a fire. 
Before filing a claim, it is always wise for your tenants to take inventory of what they have lost and weigh the decision. For example, if your tenants sustain $6,000 worth of property losses and the deductible is $1,000, it may make sense to file a claim. 
How do tenants file claims?
Tenants should immediately notify you as a landlord or property manager of the loss and damage. Then they should report the incident to their insurance company. 
The insurance company will follow a detailed checklist to compile all of the information they need to complete the claim.
Typically speaking, they will conduct a damage evaluation. At this stage, they may require an inventory of the damaged items, photos, or videos of the damage to the rental unit and personal property. Sometimes, an assessor may come on-site to have a thorough idea of the damage and loss.
Then the insurance company will provide a review estimate of the claim, which includes an estimate of the repair costs and choices. The tenant will also receive information about the claim settlement based on the damage/loss evaluation and the terms in the renters insurance policy.
Having your tenants have an updated list of their personal property, and the real value will help speed up their insurance claim process. It's a good idea to provide a printout for your tenants when signing their lease where they can keep a detailed list of their more expensive belongings for personal use in case of loss.
How long does it take to pay out a claim?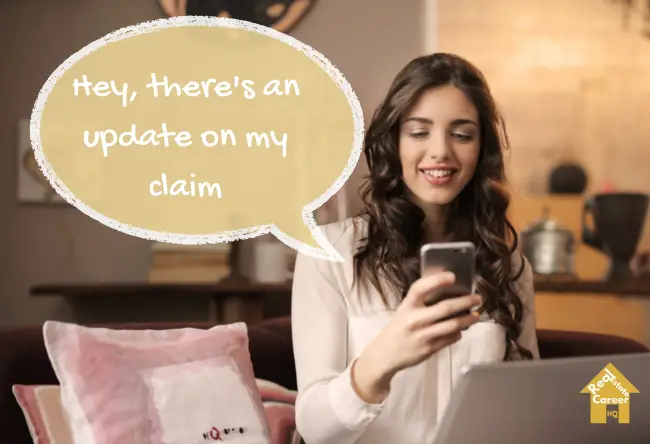 Depending on the property's location, the laws in your state and size of the claim, it can take weeks or months for the insurance company to issue a payout after your tenants have filed an insurance claim. Generally speaking, the greater the claim amount or the more suspicious a claim, the longer it will take the insurance company to investigate.
Many states let insurance companies take between ten and thirty days to acknowledge receipt of the filed claim and then an additional forty days to accept or deny that claim for your tenant. During this process, check-in routinely with your tenants to see if they have been due their due diligence for the insurance company by providing all necessary documents and answering any questions. 
Do your best as a landlord or property management company to work with the insurance company and tenant to resolve this issue as soon as possible. 
The bottom line is that it is up to you as the landlord or property management company if you should require tenants to obtain renters insurance. However, it is at such an affordable solution, it makes sense for both you and for your tenant to secure the assets in the best way possible.
Buildium is an ALL-in-ONE property management software that allows you to manage rental applications, maintenance requests, payment collections, tenant screening, showings coordination, property inspections, renter insurance, and many more. It also provides you with a professionally designed website so you can effectively build your brand. If you want to streamline your property management business, you must click here to check out Buildium. (**)
Insurance Talk with a Renters Insurance Expert
To give you an even better idea of renters insurance, I connected with an expert in this field. Below is what we talked about.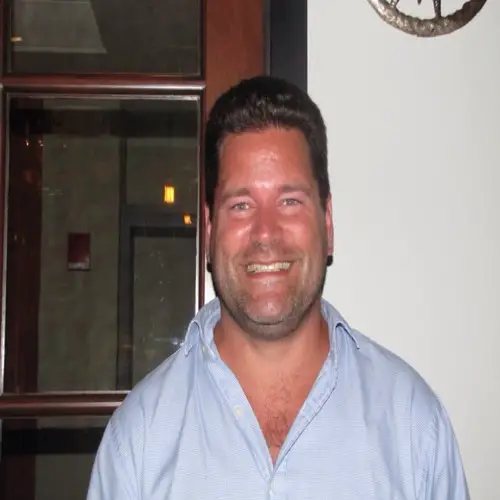 Jacob: "Hi Thomas, thank you for sharing your expertise with our readers today. According to your experience, what are some of the common claim scenarios from renters insurance?"
Thomas: "Most claim issues for renters insurance would be for a named peril. These would be weather-related issues to the unit or theft. Security deposit insurance would be for damage caused by the resident or lost rent."
Jacob: "Can you please tell us something about your coverage program?"
Thomas: "Our program offers the property management company all the profits left over after claims, so we can guarantee any covered claims will be paid in short order. 
Since the program is owned by the property management company, they never have to ask for a "good will" claim. They just tell us how they want to settle a claim.
Jacob: "Is there anything the tenant or landlord could do to reduce the premium?" 
Thomas: "Our program allows the residents to pay for the policies included in their rent payment. Many property management companies just offer their units come with the policies included, helping to keep the costs down for their residents, and it auto-renews, so the resident never has to worry about having a lapse in coverage."
Jacob: "There are so many renters insurance programs in the market, what are some exclusions that many policyholders may overlook?"
Thomas: "Different insurance has different coverage options. Many residents might not have coverage for specific perils. Flooding from toilets or inside the dwelling is covered, but flooding from weather may not be. That might have to fall under the property management general liability coverage. 
Also, dog bites from different breeds might be excluded".
Thomas McDonough, Senior Vice President at Your renters Insurance Group (YRIG)
Disclaimer: The information in this post is for general information only, and not intend to provide any advice. They are subjected to change without any notice, and not guaranteed to be error-free. Some of the posts on this site may contain views and opinions from individual not related to JCHQ Publishing. They do not necessarily reflect our view or position.
(**) Affiliate Disclosure: Please note that some of the links above are affiliate links, and at no additional cost to you. Our company, JCHQ Publishing will earn a commission if you decide to make a purchase after clicking on the link. Please understand that we include them based on our experience or the research on these companies or products, and we recommend them because they are helpful and useful, not because of the small commissions we make if you decide to buy something through the links. Please do not spend any money on these products unless you feel you need them or that they will help you achieve your goals.
Reference:
Can a Landlord Require Renters Insurance (source)
AVMA – Pet Ownership & Demographic 2018 (source)
PawlicyAdvisor – Pet Ownership Statistics by State, And So Much More (Updated 2020) (source)
Nerdwallet – The Average Renters Insurance Cost (source)
Allstate
TransUnion SmartMove
Zillow
ValuePenguine – What Does (And Doesn't) Renters Insurance Cover? (source)
Investopedia – 6 Good Reasons to Get Renter's Insurance (source)
Realty Biz News – 6 Good Reasons to Get Renter's Insurance (source)
Apartments.com – 5 Reasons You Should Require Renters Insurance in the Lease (source)