(**) Disclosure: This post may contain affiliate links, meaning our company, JCHQ Publishing will get a commission if you decide to make a purchase through the links, but at no additional cost to you.
Whenever I look for an investment property, I always start my research online. I prefer sites that allow me to filter and find properties that match my needs and preferences. For example, the number of bedrooms, price range, type of properties, and freehold. 
Of course, they need to show other detailed information about the properties, such as size, age, location, amenities, and neighborhood.
This is why I mostly use MLS, Zillow, and real estate brokerages' websites. However, I have been seeing an increasing trend of realtors listing their property on a single property website.
A Single Property Website is a website that focuses on one specific property listing. It is often used by realtors when they market a property. This website typically contains all the information you would find on an MLS or other online real estate websites, plus extra photos and videos.
So should you be using a Single Property website as a real estate professional? What are the pros and cons? I'd love to sift through the details and hopefully could give you a few pointers on whether it is helpful when marketing your listings.
Benefits of Single Property Website over Websites with multiple listing
1) Customization
While MLS systems offer some level of customization, their options are more limited than Single Property websites. 
There are typically functional limitations, such as the inability to add multimedia content, interactive maps, lead forms, integrated analytics, or other features that make for a truly unique website. 
For more advanced site builders, you'll know that MLS sites have a limited range of design possibilities and lack the ability to utilize custom HTML and CSS coding. 
Whenever I look at photos on MLS listings, although there is a bun of photos, I often get confused about which room is which.  
If you use a Single Property website, you can categorize the photos by rooms. Since you'll have a lot more storage size, you can upload as many photos or clips as needed to highlight the selling features of the house. 
For example, suppose the home seller just upgrades with new appliances. You can actually take more photos of them without worrying it would take up the storage limit. 
You may even include additional clips, such as a walk around the neighborhood or nearby schools, or how homeowners can enjoy their time in the backyard.
This allows buyers to have an even better understanding of the property before making a decision about whether to purchase it. 
2) More focused attention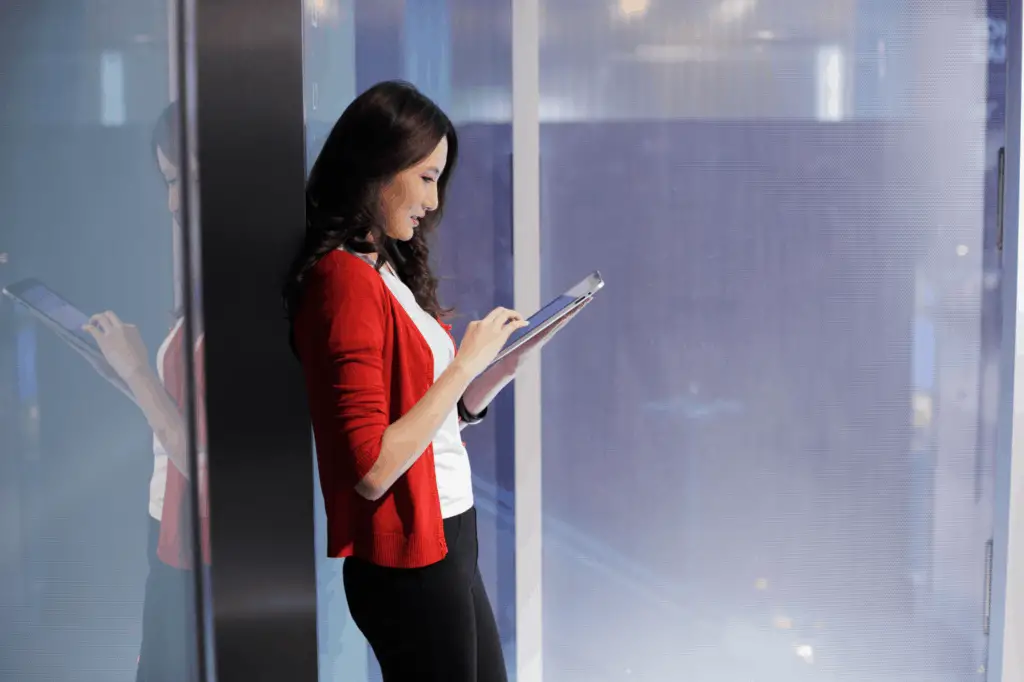 Non-single property websites often have multiple properties listed on them, which can easily distract buyers from the property they are looking at. 
With the chance to quickly switch between listings, buyers may forget their original focus and be drawn in by other listings. This can lead to buyers losing interest in the original property and potentially opting for a different one. 
So for real estate agents like you, do you want your marketing budget to end up promoting other people's listings?
With a single property website, you can keep potential buyers focused on your specific listing and avoids distracting them with other options.
3) Unique digital presence
With a single property website, you have complete control over how your properties are marketed online, giving you a chance to create a unique digital presence that stands out among other listings in your area. 
It can be an advantage from an SEO standpoint because it allows agents to tailor the webpage to the listing. For example, agents can optimize their web pages for specific keywords and phrases related to their property, thus increasing the likelihood that potential buyers will find their listing through a search engine. 
Suppose you have multiple listings of different types of properties in different regions. In that case, it could be difficult for search engines like Google to understand what your site is targeting, thus leading to a lower search engine ranking and less traffic from potential buyers.  
4) More Personalized Analytic
By using a single property website, real estate agents can gain a better understanding of site analytics. 
Since these websites are specific to one property, agents have access to information about how many visitors have visited their listing's page and where those visitors came from.
You can even find out what actions did they take. For example, did they click on a specific video, which landing pages did they go into, what are the most viewed pages, and did they fill out the lead form? 
This allows agents to identify which marketing strategy or approach has been most effective for their listing. Additionally, this data can give agents an indication as to what kind of buyer is looking at their property and if there are any potential changes that could be made to further optimize the webpage in order to attract more interest from potential buyers.
5) Better Client Relationship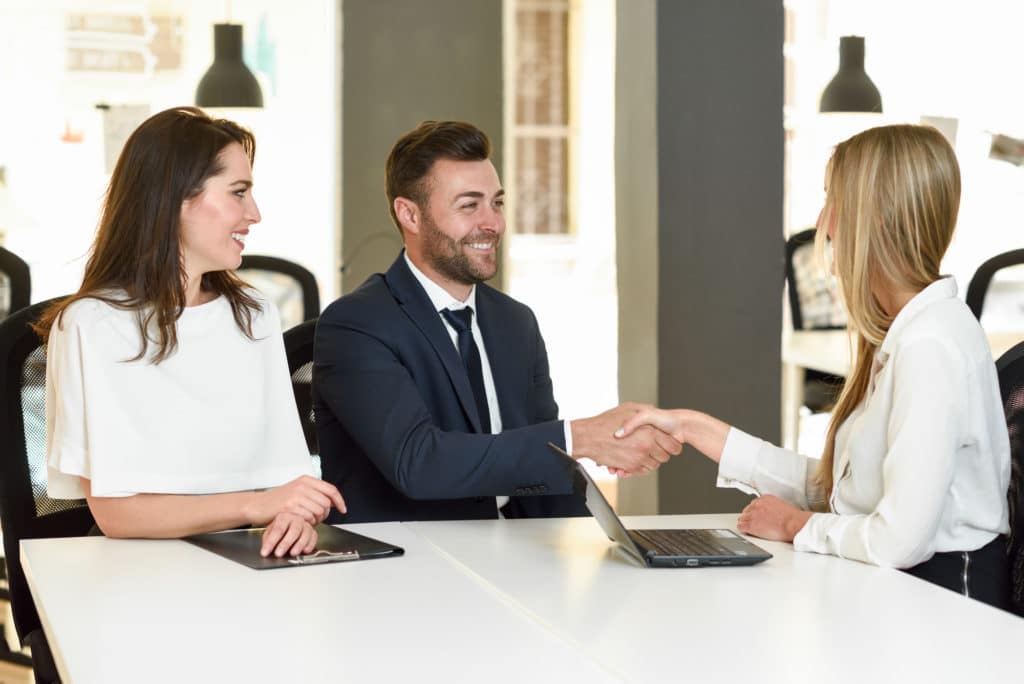 Not only does this show that the agent is taking the time to invest in marketing the property, but it also reflects positively on the seller. 
House sellers will appreciate the personalized touch that comes with their real estate agents using a single property website for their listing. 
Let's ask yourself if you are the home seller, do you want your agent to put your listing on the MLS or his company's site and be buried by hundreds of similar listings? Or would you rather your agent create a unique site to promote your selling house?
By utilizing a single property website, sellers can have confidence in knowing their listing stands out from the rest and showcases the unique qualities of their home to potential buyers. 
Cons of using single property website
Time Commitment
Creating and maintaining a website dedicated solely to one property takes up more time than simply listing multiple properties on one page. 
This is because agents have to customize the page according to the listing they are marketing, from adding images and videos to adjusting their SEO settings. 
You can foresee that each additional single property website would require a new domain name. (Though, you can use the same hosting plan for multiple single property sites.)
And if you may need to use different designs to tailor the uniqueness of each property. 
So if web designing is not something you're comfortable with, you may consider outsourcing to companies like AgentFire. (**)
No cross opportunity
Using a single property website can mean that real estate agents lose the opportunity to cross-sell other listings. This is because, by focusing on only one property, agents cannot include links or references to their other listings on the page. (I don't think the home seller would appreciate it.)
Without being able to promote other listings, agents can miss out on potential buyers who might have been interested in multiple properties at once. 
As part of the requirement to stay in good standing with the Licensing Commission, you must complete the required Continuing Education. Real Estate Express is an online school that I like and received excellent feedback from its students. You may check out their CE courses here. (**)
What do real estate agents think about single property websites?
Real estate agents generally have a positive opinion of single property websites, viewing them as an effective tool for standing out from the competition. 
Agents see these sites as beneficial for highlighting their property in ways that multiple listing services are unable to do and creating more visibility on search engine rankings.
Most agents feel that having a single-property website is an invaluable addition to their marketing strategies, not just another gimmick idea.
Some agents expressed that the average amount of time spent per viewing of a single property website is nearly triple the amount of time spent on a non-single property website listing. 
The bottom line
In conclusion, while single property websites can be beneficial to real estate agents in terms of marketing individual properties, they should also be balanced with other types of marketing strategies. 
These unique features can help differentiate an agent's listing from competitors. It also promotes faster sales and higher quality leads as they contain more detailed information about a particular listing and are better equipped to engage with potential buyers.
However, I'm not saying you should stop listing on MLS or your company's website. Non-single property sources are an important part of a successful real estate strategy and should not be overlooked. 
In fact, you should continue to put your listing on the non-single property sites, but whenever possible, try to link them back to the specific property site, so viewers can get even more details there. 
By utilizing both marketing strategies, agents will be able to maximize their potential reach and successfully attract new buyers.
(**) Affiliate Disclosure: Please note that some of the links above are affiliate links, and at no additional cost to you. Our company, JCHQ Publishing will earn a commission if you decide to make a purchase after clicking on the link. Please understand that we include them based on our experience or the research on these companies or products, and we recommend them because they are helpful and useful, not because of the small commissions we make if you decide to buy something through the links. Please do not spend any money on these products unless you feel you need them or that they will help you achieve your goals.
Disclaimer: The information in this post is for general information only, and not intend to provide any advice. They are subjected to change without any notice, and not guaranteed to be error-free. Some of the posts on this site may contain views and opinions from individual not related to JCHQ Publishing. They do not necessarily reflect our view or position.
Reference:
AgentFire – Should You Use Single Property Websites? (source)