(**) Disclosure: This post may contain affiliate links, meaning our company, JCHQ Publishing will get a commission if you decide to make a purchase through the links, but at no additional cost to you.
When you think about some of the most successful businesses in the world, they tend to expand their line of products and services over time.
For example, Microsoft does not just sell software nowadays, but they also provide cloud storage and manufacture their own brand of laptops.
Not only this expansion allows you to capture additional profit, but it also helps to diversify the income sources. So as a real estate agent, what are some complimentary services you could provide?
I know some dual-licensed agents who are also a real estate appraiser, home inspector, or mortgage broker. Yes, it is great that these professions are real estate related. But the problem is that there could be a conflict of interest, so you cannot provide all these services for the same subject property.
So is there a real estate profession that does not have such restriction? Yes, being a home stager could be the perfect match for a Realtor. After all, you need a house to look impressive when you are selling it.
I have the pleasure of interviewing Lisa Rabe today. She runs a real estate sales team and also offers home staging services.
In this exclusive interview, Lisa will share with you her experience as both a real estate broker and a home stager. You'll learn why staging is such a nice complementary service to real estate clients.
Before we get into the interview, here are some interesting facts about Lisa Rabe.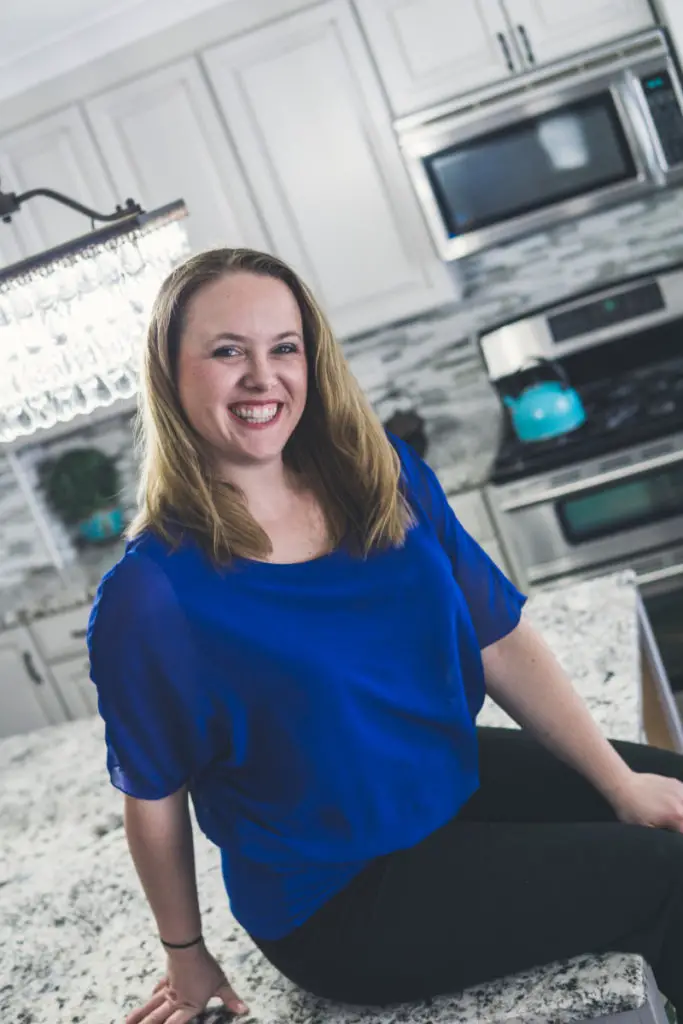 Lisa is also known as the Real Estate Girl Guru. She is a real estate broker in Fox Lake, Illinois and has been working with Keller Williams Success Realty since 2015. 
On the residential side of the business, she helps her clients to sell and buy houses with guidance and efficiency! Lisa just loves the joy of helping people find their dream homes and move forward to the next steps in their lives at ease.
On the commercial side, she helps clients to: 
buy or sell lands, 
rent out existing commercial space,
purchase or sell commercial buildings. 
Currently, she partners with Marty Norkett, who has over fifty years of commercial real estate experience. 
In addition to being in the real estate sales profession, Lisa also runs a home staging business. Lisa and her team can stage a home to make it sell faster and less stressful for agents and homeowners. 
She offers consultative work, soft staging, and full vacant home staging. These staging services are an excellent complement to her real estate business. 
Lisa also has an interesting educational background. She holds a Bachelor of Science degree in Special Education and Teaching from Oral Roberts University. In this interview, she will reveal with us why this education is helpful to her real estate practice. 
If you were connected with Lisa on LinkedIn, you could see one of her favorite quotes is, "Let the beauty of what you love, be what you do."-Rumi
Here's the exclusive interview with the Real Estate Girl Guru!
Hi Lisa, thank you for joining us here today. I'm sure many of our viewers would love to know more about you and your real estate business.
Can you please tell us about how did you start in the real estate broker career? Is that something you always wanted to do? Did you work with a mentor?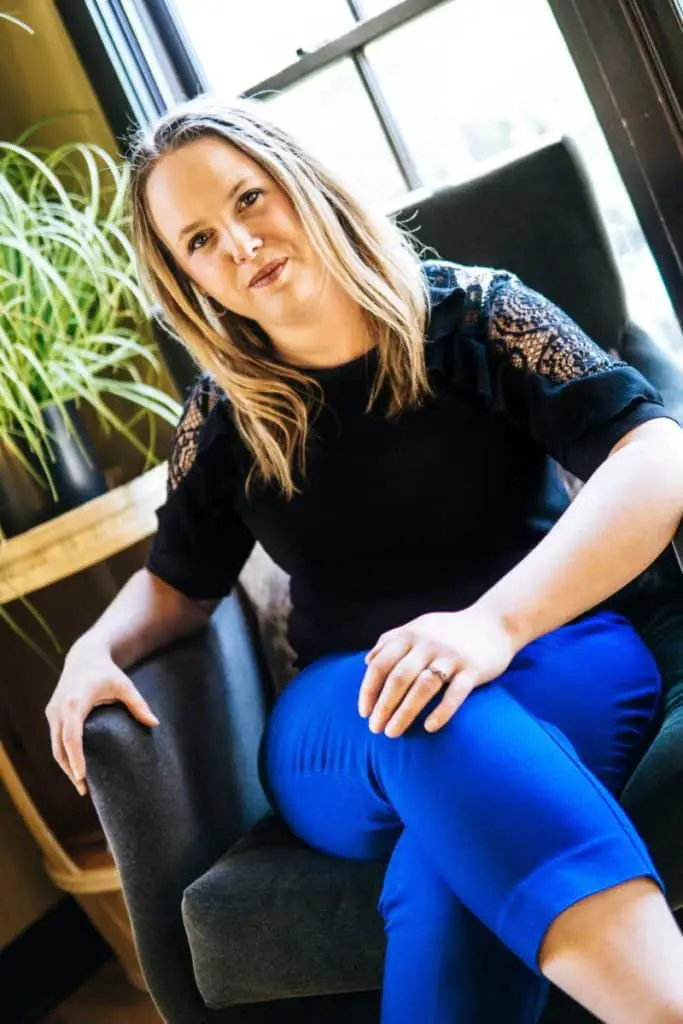 My original career pursuits were as a Special Educator, so this was not my first inclination. However, my mom's best friend is a realtor in North Carolina and knew I had a history in sales with Mary Kay and always said "If you can sell lipstick, you can sell a house."  So, here I am, real estating and staging homes full time and loving every minute of it.
I notice that you have a Bachelor's degree in Special Education and Training. Is this educational background helpful to your real estate business?
It is definitely helpful to have a psychology background for any career where you are working with people. Most of my special education courses were learning how people think and communicate differently, and learning how to tap into how best to help others understand the world we live in. 
In this business I need to know how to work with a lot of different personalities and backgrounds, so I am able to quickly and efficiently learn how best to communicate with my clients and find ways to explain this extremely stressful experience for them to understand and feel comfortable.
What exactly is your role as a real estate broker?
I help people sell and purchase homes.  I consider myself a guide through a process, so it all begins at our first one on one meeting and then continues at each step of the process. 
What does your typical working day look like?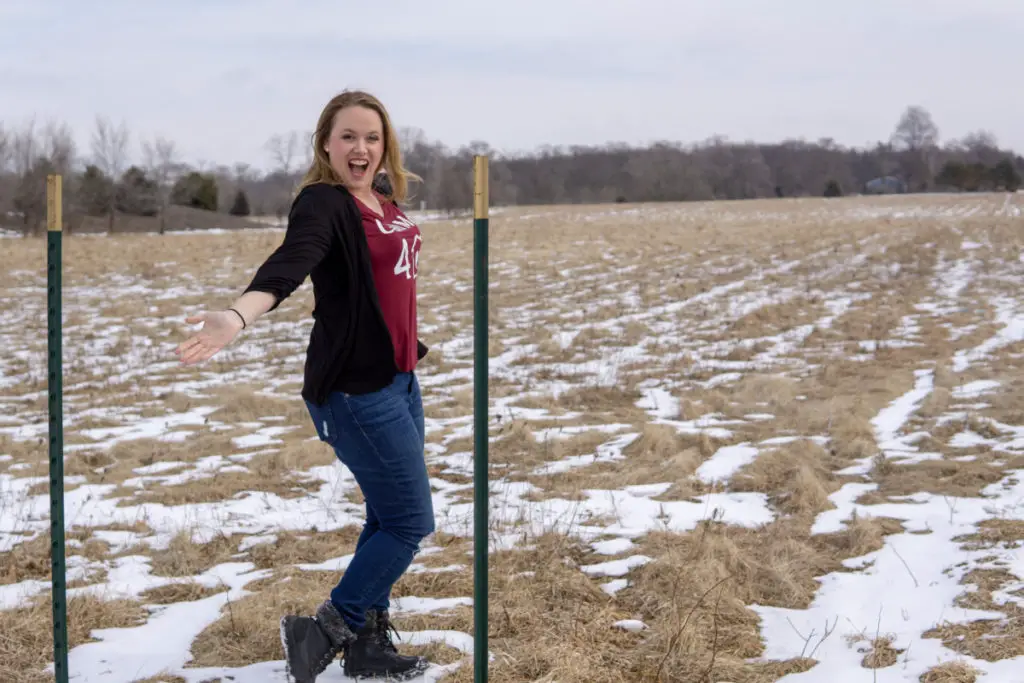 What is a typical working day???  There is no typical in my world.  My work week has some structure however. 
Mondays are meeting with my commercial real estate mentor in the mornings, reviewing all deals we have going on, researching the properties in our area and planning our marketing and how best to structure deals. 
Tuesdays are my office day where I attend trainings there and do paperwork and client calls.
Wednesdays are my half day where I work from home and catch up on calls and clients.
Thursdays are usually a big showing and client meeting day.  We often stage on Thursdays and Fridays.
Friday we start in the office with meetings and then go to showings and to listing meetings.
Saturdays/Sundays are Open Houses and Showings.
Staging and showings can happen at any time.  That is the joy of real estate!
I realized that you have another business that provides home staging services to clients. Can you please tell us something about it?
I am a professional stager in addition to being a realtor. I have realtor clients who reach out to me to help stage their vacant or dated homes.  I started staging my own properties for sale over 13 years ago, and then began staging for my personal listing clients 5 years ago. 
I saw a need and filled it. Now I run that business in conjunction with my other business. I stage vacant homes, I do adjustments to furniture in occupied homes while bringing in décor items for them to use for the photography and showings. 
I also help with home design by selecting carpet and paint, cabinets, giving suggestions for how best to update a kitchen or bathroom, and occasionally project manage the entire experience.
What are the key differences between working as a real estate broker versus a home stager? In your case, do these two businesses complement nicely with each other?
They are completely different. Real estate is helping people with the process of a home sale or purchase.  This tends to really entail about 4 roles.  You have marketing, counseling, clerical work, writing, research and data analytics.  The process is the emphasis with no clear dates for when it will end and a lot of pivoting and negotiation involved.
Staging has a clear beginning and end.  I am hired to complete a task that is fairly cut and dry.
Since home staging requires great artistic skill, (By the way, I have seen the staging work profile on your website, and they look fabulous), how did you develop such a skill?
I've developed my abilities through practice and observation. Most of my inspiration comes from Instagram and store displays. Over time you develop a sense of knowing what works and what doesn't.  I'm intuitive by nature so I've always had a knack for knowing where to place things.
Usually, do you need to bring your own decor and furniture?
I always feel a need to bring something, whether it be a set of curtains, comforter, throw pillows, or décor items.  Most homes have at least one room that needs updating, so most homeowners have an expectation that I will at least bring my own items for one room. 
(Jacob: If you want to know where do home stagers get their furniture, here's a post you might be interested)
For your home staging business, do you only offer this to your existing real estate clients? Or can this be offered separately as a standalone service?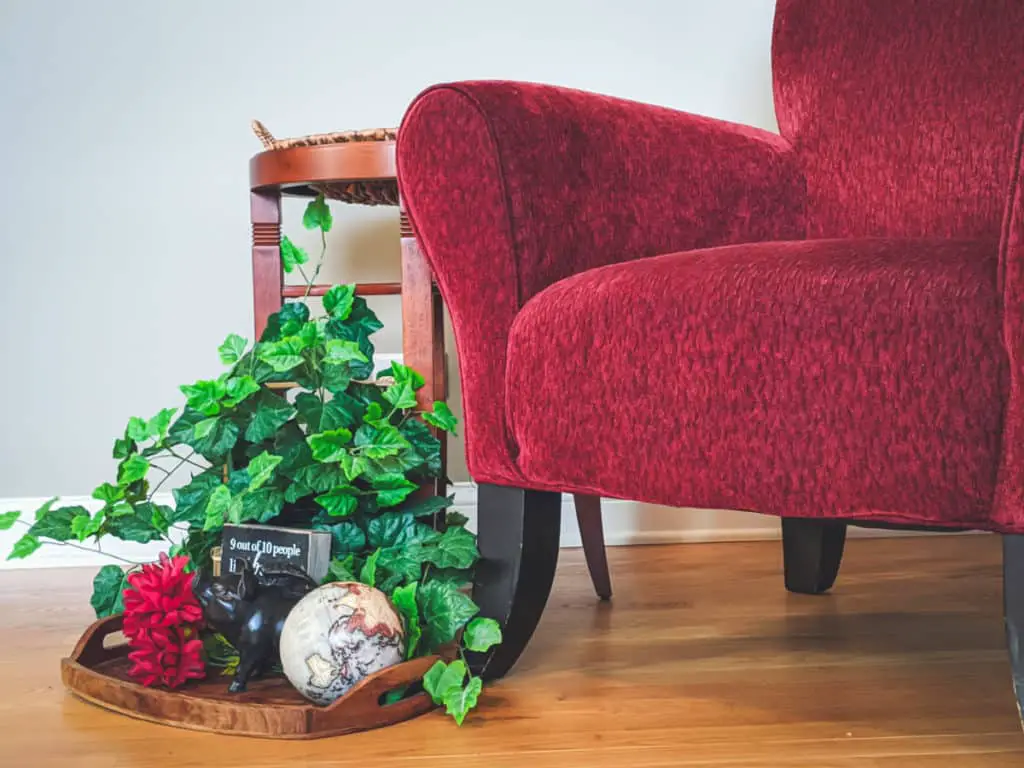 The staging is currently a separate fee for new real estate clients.  We find it is better to keep them separate so people understand how the staging works and are a part of the process. 
I have many clients that are not my listing clients that come on a referral basis from realtors, or through service sites like Thumbtack. 
Your website is very beautifully designed. I especially like the interactive slider, which allows viewers to see the 'before-and-after' staged homes. How did you come up with the idea?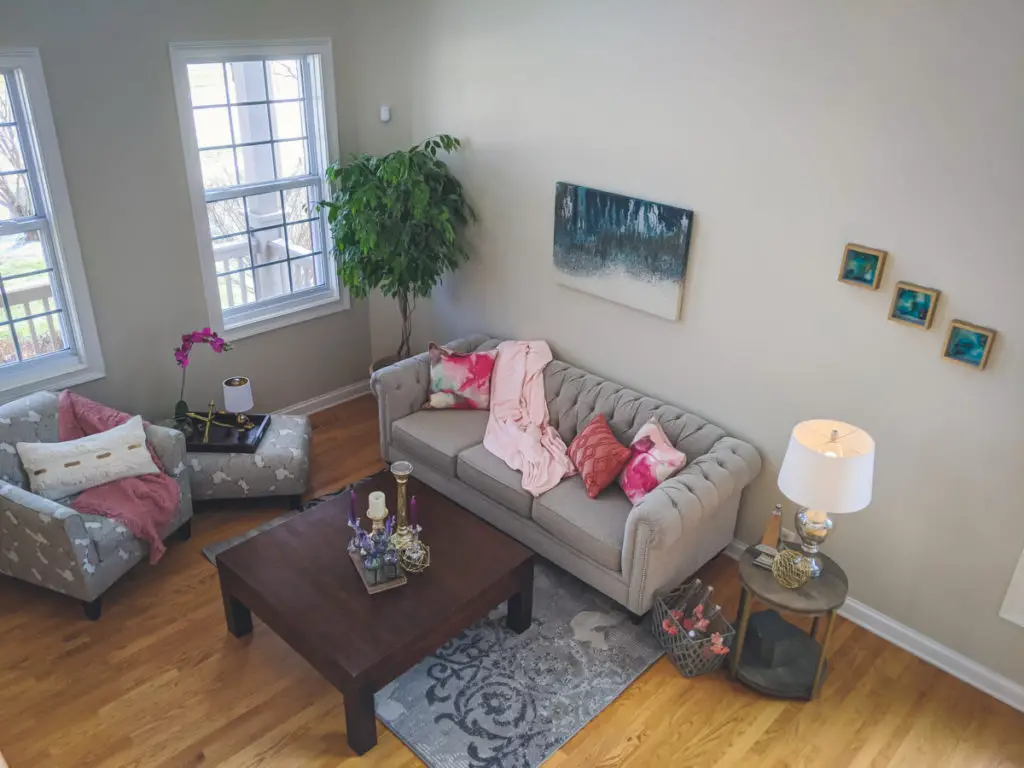 I do not get to take credit for that one!  I love that feature on our site too!!!  My web designer came up with that concept on his own and added the feature to the site without me even knowing. 
I of course turned into a 5 year old when I saw it and jumped up and down.  It's the perfect visual for a potential client to see what exactly it is that we do. 
(My designer is Charlie Misicka for anyone looking to update their sites or needing logos and branding, he is incredible! www.charliemisicka.com)
What kind of clients do you enjoy working the best with?
It's hard to pinpoint one group as I enjoy people in general. 
I love first time home buyers level of excitement in purchasing properties. 
I enjoy the business side of commercial and negotiating terms and the business strategy involved with my investors. 
I like the creative side of staging and the peace I find when everything starts falling into place and watching the homeowners and agents get excited about seeing the vision come to life. 
I find the marketing strategy of listings to be inspiring and love it when a seller is in shock that I sold it so fast or for such a great price!  There are elements of all of them that I enjoy. 
Do you think that home staging is a skill that all real estate agents should develop down the road?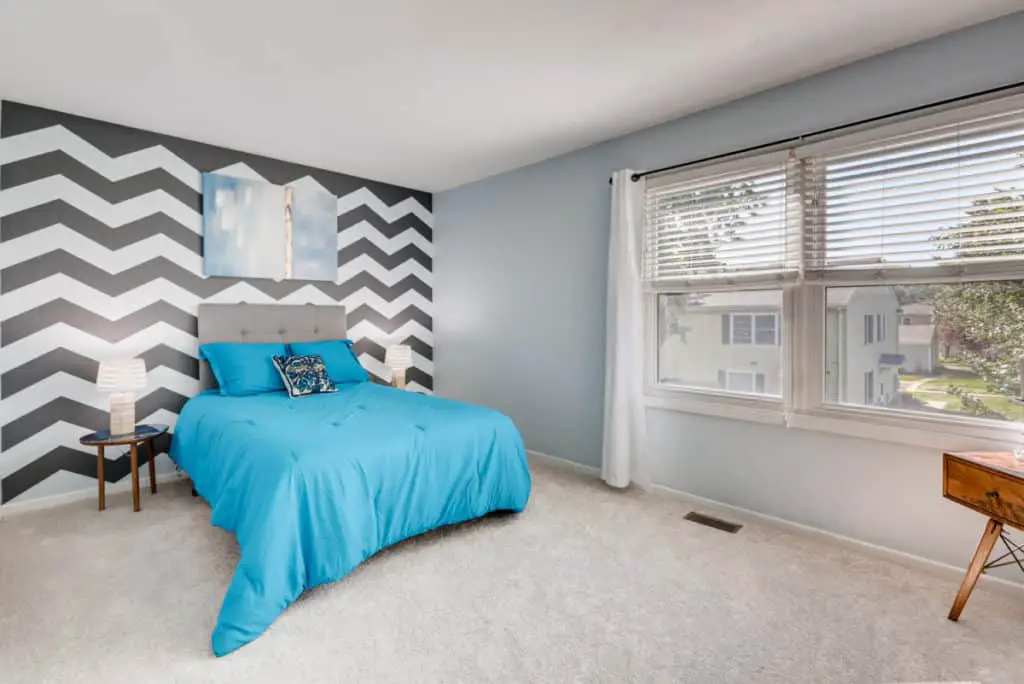 If it is a gifting that they have they should definitely explore it as it is helpful in its own right.  I find many real estate agents have very different gifts and backgrounds and they should tap into what makes them unique and then hire the experts for the other things. 
I'm not a good photographer, I will never take my own photos, so I hire someone for that.  If they don't have a gift for staging, they should hire someone.  If they don't have a gift for marketing listings, they should hire someone. 
If you were to go back in time when you just started out in the real estate or home staging business, what advice would you give to yourself?
Track your expenses! Taxes are brutal!  I would also tell myself to have confidence and start much sooner in life.
Many real estate professionals are very dedicated to building their practice. What are some things you like to do in your spare time to balance out the work stress?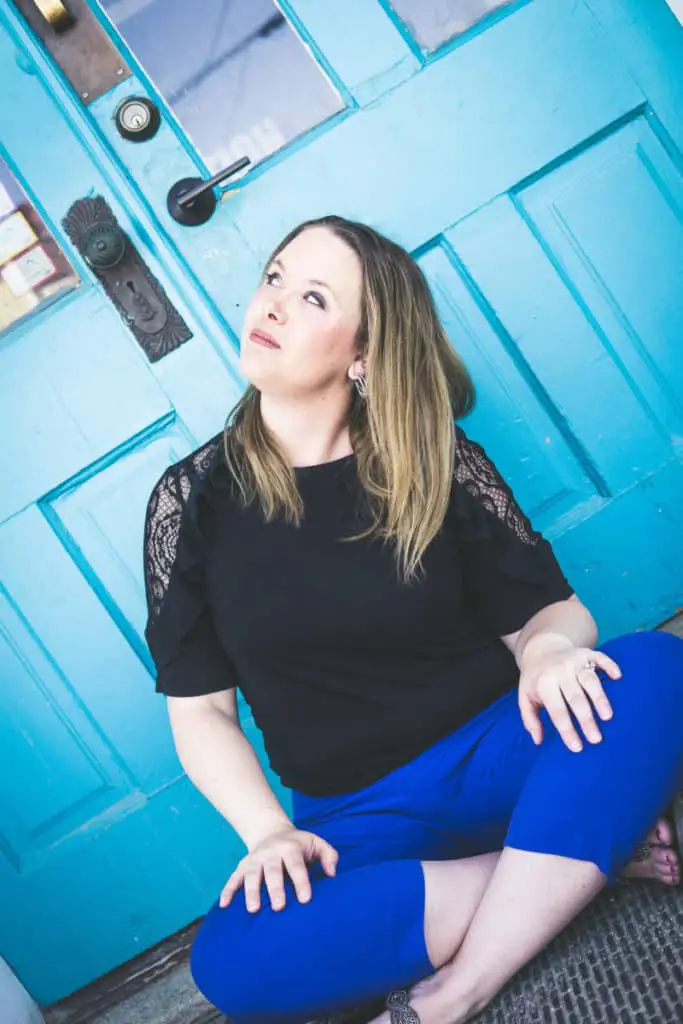 I intentionally bought a house on a lake about 2 years ago so I could have a sanctuary for peace when I came home.  It truly is something I am so glad I did. 
There are hard days where deals fall through, clients take frustration out on you, agents are jerks, and life is hard.  Those days I tend to grab a drink, a floatie, my fiance', or kids or roommate and jump in the lake for an hour.  That's all I need to reset.
On cold days I walk outside and stair at the ice on the lake with my hot tea.  I find peace in nature.
I also choose to have a fairly structured routine throughout the week and though we accommodate clients times, I make sure we try not to bulldoze our own plans and timelines.
If our readers would like to know more about you and your services, where could they find you?
Final words about being a real estate broker and a home stager
That's a lot of insightful sharing. I agree with Lisa that although staging is an important aspect of real estate sales, not everyone has such a talent. If you are a real estate agent and want to learn more about home staging, you could check out our resource page for more training materials.
But you're not comfortable in offering the staging work to your clients, perhaps, you should hire a professional property stager like Lisa Rabe.
Here's another post I wrote: "Does Staging a Home Help it Sell?" In there, you'll learn whether it's better to list a house empty or staged. Numerical figures that show how staging could add value to a home and help it to sell faster.
Once again, I thank Lisa for taking the time to give this interview and share such incredible tips and experiences with us. I wish her all the best and continued success in the real estate brokering and staging business. 
I hope you like this post. If so, please share it with your friends and colleagues.
So what do you think of working in both the home staging and real estate sales profession? Please let me know in the comment session below.
(**) Affiliate Disclosure: Please note that some of the links above are affiliate links, and at no additional cost to you. Our company, JCHQ Publishing will earn a commission if you decide to make a purchase after clicking on the link. Please understand that we include them based on our experience or the research on these companies or products, and we recommend them because they are helpful and useful, not because of the small commissions we make if you decide to buy something through the links. Please do not spend any money on these products unless you feel you need them or that they will help you achieve your goals.
Disclaimer: The information in this post is for general information only, and not intend to provide any advice. They are subjected to change without any notice, and not guaranteed to be error-free. Some of the posts on this site may contain views and opinions from individual not related to JCHQ Publishing. They do not necessarily reflect our view or position.