(**) Disclosure: This post may contain affiliate links, meaning our company, JCHQ Publishing will get a commission if you decide to make a purchase through the links, but at no additional cost to you.
As a property manager, tenant screening is an important part of your job. You need to know that your tenants can afford the rent, and one way to do that is by looking at their bank statements.
But can property managers ask for bank statements? Let's find out.
According to the Fair Credit Reporting Act (FCRA), landlords can only request "consumer reports" if they have a legitimate business need for them. 
A consumer report is defined as "any written, oral, or other communication of any information by a consumer reporting agency bearing on a consumer's creditworthiness, credit standing, credit capacity, character, general reputation, personal characteristics, or mode of living."

Quote from Code of Virginia 59.1335.2
A property manager or landlord can request a copy of the prospective tenant's bank statements since they have a legitimate reason. They can be used to confirm financial stability and verify the applicant's income. 
But before we start, I want to give a brief disclaimer. This post is not intended as legal advice or state/federal real estate training. It is for general information only. Always follow your State Laws and best practices.
Buildium is an ALL-in-ONE property management software that allows you to manage rental applications, maintenance requests, payment collections, tenant screening, showings coordination, property inspections, renter insurance, and many more. It also provides you with a professionally designed website so you can effectively build your brand. If you want to streamline your property management business, you must click here to check out Buildium. (**)
4 Reasons why Property Managers may Request Bank Statements from Rental applicants:
1) Confirm their employment status or income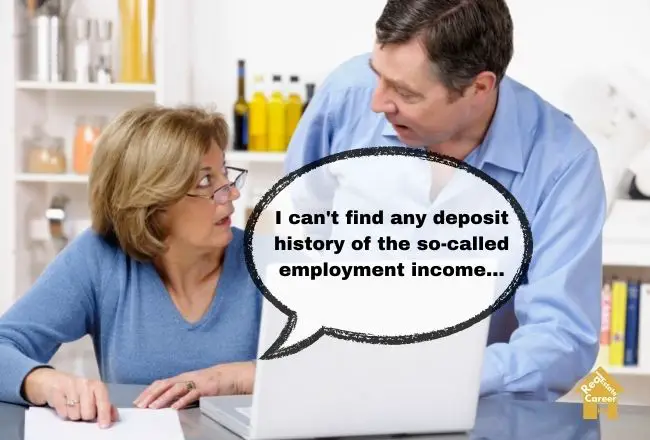 When an applicant is a salaried employee, it is relatively simple to verify their income. You may review their recent pay stub or obtain an employment letter.
However, the verification could become tricky if the applicant is self-employed or works on commission. Some self-employed people only pay themselves dividends, not salary, so there could be no pay stub. 
Although you could review their tax return, it only shows the income from the previous years. You probably would want to look at a more recent record to ensure they still earn a sufficient business income.
Therefore, requesting bank statements is a reasonable way to complete the due diligence.
2) Verify that the applicant has enough money to pay the rent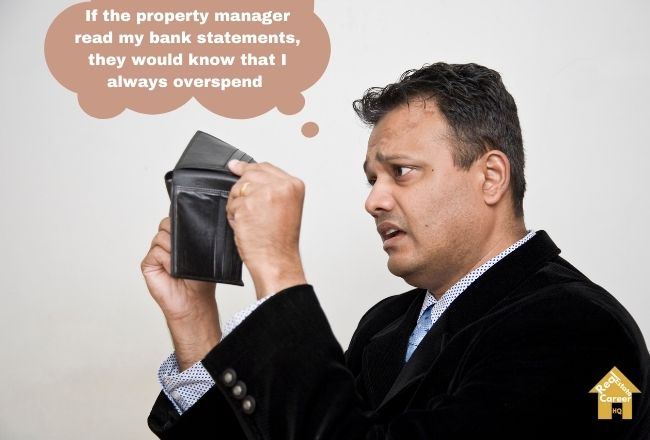 By reviewing the applicant's bank statements, you can get a better idea of their financial situation and whether or not they will be able to afford the rent.
Having a sufficient bank balance is a good sign. It shows that the prospective renters can maintain their cash flow and that there is cash reserve to pay for the rent against an unexpected situation. (i.e., job loss or sickness).
However, you should set realistic expectations. Many renters I've come across do not have a large pile of cash sitting in their bank account. 
Furthermore, it would help to look at the applicant's recent transaction history to ensure that they don't have a history of bouncing checks or making late payments. 
You want renters that can demonstrate a sign of financial stability. If there is constant NSF or overdraft, you may want to think twice about renting to them.
3) Confirm the identity of the tenant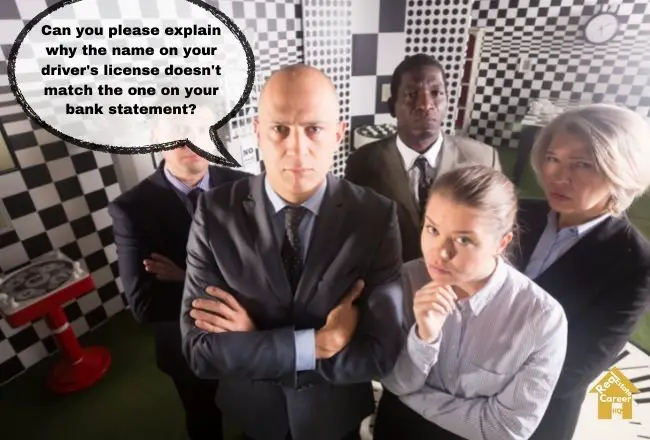 When an applicant provides you with their bank statements, you can confirm that the name on the bank account matches the name on their driver's license or passport. This is important because you need to ensure that you rent to the right person.
Although one may argue there are different ways to verify the renter's identity, reviewing a bank account statement can add another layer of protection. 
In fact, most financial institutions would verify the client's identity before opening an account. So that could give you more reassurance that it is less likely to identify theft.
On the contrary, if the rental applicant does not have a bank account and can only pay the rent in cash, there could be something suspicious about it. You may need to investigate further about it. 
4) Rent guarantee insurance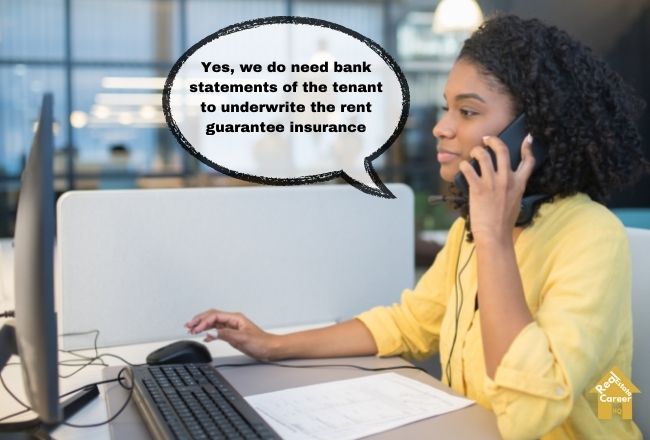 Some landlords would protect their rental income by purchasing rent guarantee insurance, which is insurance that reimburses rent to the property owner in case a tenant defaults on the payment.
In order for the landlord to qualify for this type of insurance, insurance companies often require bank statements from the applicant as part of the screening process. (Actually, I'm also looking into this coverage for my rental property. I also need my property manager to obtain the bank statement from the applicant.)
What if the prospective tenant is reluctant to provide a bank statement?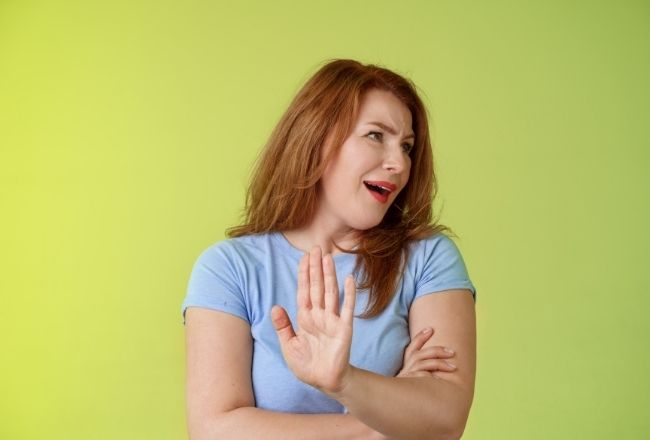 You may explain to the applicant the legitimate reasons bank statements are needed. Let them know that this is part of the standard tenant screening procedure.
It's reasonable that some tenants hesitate about this. After all, they could be concerned about privacy issues. They may not want others to see their transaction details, what they bought, and their spending habits.
Therefore, you need to ensure them that these documents will only be used for tenant screening purposes and will be kept confidential. 
If there are details that are irrelevant to the application, and the applicant wishes to keep them discreet, they can just block those before sending you the copy.
Of course, if the overall quality of the rental applicant is satisfying, it's up to you and the landlord to decide whether to insist on having bank statements. 
In many instances, if the sole purpose of reviewing a prospective renter's bank statement is to verify their income, there are other ways to go about it. For example, checking their pay stubs, job letter, or tax returns. (Here's a guide on how to verify a tenant's income)
As a last reminder, regardless of how you want to proceed, make sure your tenant screening process does not violate the Fair Housing Act. Keep in mind that it is illegal to discriminate against tenants based on their race, religion, national origin, or disability.
If you're unsure whether you can request a bank statement from a rental applicant, it's best to consult with an attorney. Thanks for reading!
Buildium is a reputable cloud-based property management software. It allows property managers to receive rental applications automatically and post rental ads across multiple platforms all at once. If you want to streamline your property management business, be sure to check out Buildium. (**)
(**) Affiliate Disclosure: Please note that some of the links above are affiliate links, and at no additional cost to you. Our company, JCHQ Publishing will earn a commission if you decide to make a purchase after clicking on the link. Please understand that we include them based on our experience or the research on these companies or products, and we recommend them because they are helpful and useful, not because of the small commissions we make if you decide to buy something through the links. Please do not spend any money on these products unless you feel you need them or that they will help you achieve your goals.
Disclaimer: The information in this post is for general information only, and not intend to provide any advice. They are subjected to change without any notice, and not guaranteed to be error-free. Some of the posts on this site may contain views and opinions from individual not related to JCHQ Publishing. They do not necessarily reflect our view or position.
Reference: