(**) Disclosure: This post may contain affiliate links, meaning our company, JCHQ Publishing will get a commission if you decide to make a purchase through the links, but at no additional cost to you.
I know many people interested in being a real estate appraiser. They enjoy assessing different properties, the independence, and flexibility of this profession. Their first step is to become a registered Real Estate Appraiser Trainee.
At the same time, they have lots of questions about this career path. For example, what is a typical workday of an appraiser? Do trainees get paid? How to find a supervisory appraiser?
Although they could ask an existing real estate appraiser about them, most have already been in the appraisal industry for several decades. So their experience in starting in this field might no longer apply to today's environment.
I have the privilege of interviewing Katie Holland. She got the Registered Real Estate Appraiser Trainee license in 2019 at the State of Tennessee. She will share with you her recent journey as an Appraiser Trainee, her view, and advice to those who wish to enter the real estate appraisal field.
Here are some interesting facts about Katie Holland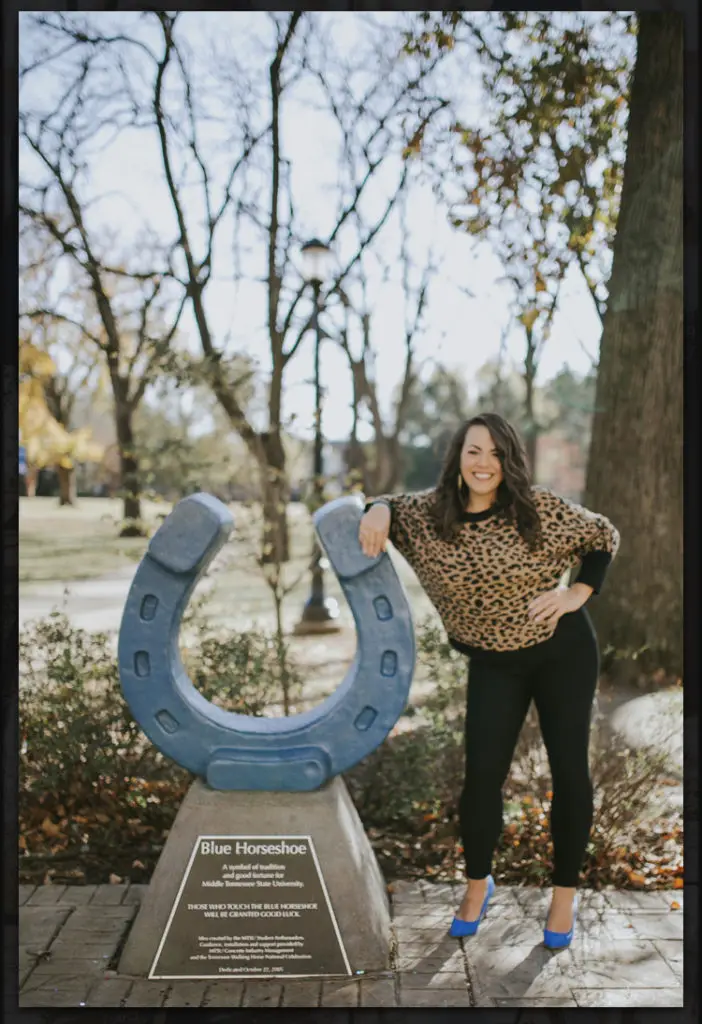 Katie is a Registered Real Estate Appraiser Trainee working at Gregory Peck and Associates. She used to work in the medical field but found her passion in real estate. Therefore, she gradually transitioned her career path into the real estate appraisal field.
Katie has a big heart for giving back to the community. She is on the board of the Charter Group, Inc., a nonprofit organization that provides shelter and other necessities for those in need.
She loves to cook and organize parties. She also enjoys spending time with friends, family, and her dog, Khloe.
Let's Begin our Exclusive Interview with Katie Holland!
Can you please tell us about how you got started in the real estate appraisal industry? Is that something you always wanted to do?
Katie: "In 2015, I was working as an ophthalmic technician in Brentwood, Tennessee. After some time working in the medical field, I found myself not passionate about my career choice. My roommate grew up in a family of residential real estate appraisers but had moved to the Nashville area to pursue commercial real estate appraisal.
I began to notice the work flexibility that she was able to maintain and the many opportunities that the real estate field offers. She was working with two older gentlemen who were near retirement and designated with the Appraisal Institute. I was invited to an annual Appraisal Institute meeting, and my curiosity got cultivated. I then decided my first step would be to obtain my bachelor's degree at MTSU."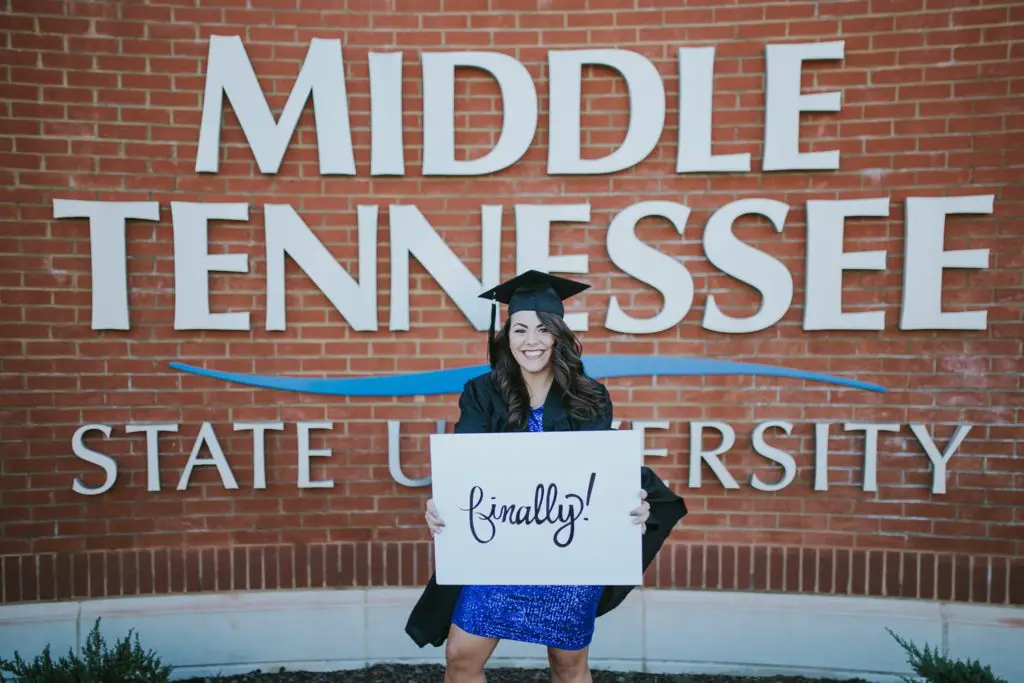 That must be a huge change for you from working in the medical field to real estate. I see that you got a degree in Business Administration and Real Estate from MTSU. Did that program help in any way to prepare you for the real estate appraisal profession?
Katie: "The program at MTSU, unfortunately, did not fully prepare me for the real estate profession. I took several classes through the Real Estate minor, but they were mostly geared towards finance. There were a couple of classes that touched base on several real estate terms that did help, but overall my experience and learning came from working on the job.
The MTSU courses could not be counted towards any of the appraiser trainee course requirements. All of the trainee courses were to be done through the state. I chose the Appraisal Institute to take the courses and learn through their programs of study."
How long did it take you to finish the appraiser trainee courses? Did you have to write an exam after that?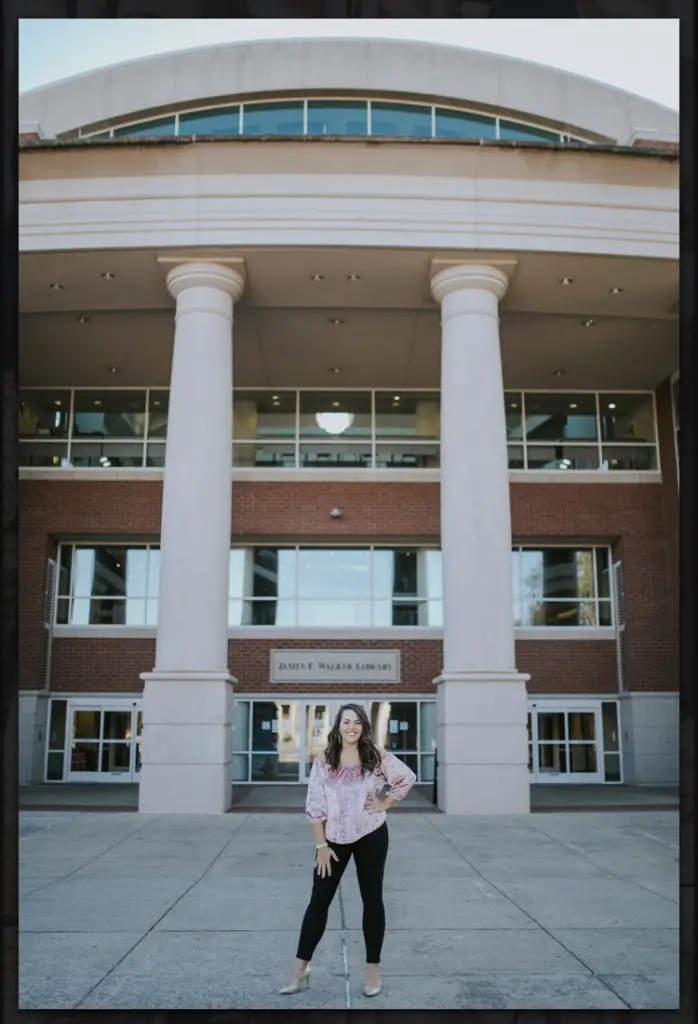 Katie: "The appraiser trainee courses were compiled within a 3 week period. (Basic Principles, Basic Procedures, USPAP, and Supervisory) Each class was roughly four days, and on the last day of the course, there was an exam.
All exams were multiple choice. It was just a matter of being there 100% during those class days and studying afterward to prepare ourselves for the exam."
Many people said that it is difficult to find a supervisory appraiser. Was it challenging for you to find one?
Katie: "Yes, one of the most difficult parts of being a trainee is finding someone to serve as your supervisor.
I became part of the firm through my roommate that was already working with the commercial appraisers. The firm consisted of herself and another gentleman that had established the firm over many years."
Jacob: "If you are looking for helpful tips on finding a supervisory appraiser, here's another post you should check out." 
Now, you become a Registered Real Estate Appraiser Trainee. What is your typical workday in this position?
Katie: "My typical workday in this position consists of contacting clients to set up the appointments, visiting the properties (in which this consists of measuring the homes, note-taking, and taking adequate pictures for our report), and then also preparing the reports once we have visited the properties (this involves the research of pulling necessary data for our work file and compiling it all within the form that we must fill out and submit to the client)"
Is there anything you have learned in the field or from your supervisor that was not covered in the class?
Katie: "Yes, I have learned so much through both my supervisor and working in the field. Through this, it has taught me how to properly measure a home, how to notice differences in materials used throughout the home, how to properly deal with clients (answering such questions that may come about or just overall explaining the process of how the appraisal works.)"
Is being an Appraiser Trainee full-time work? How long will you be working in this position before becoming a Certified Appraiser?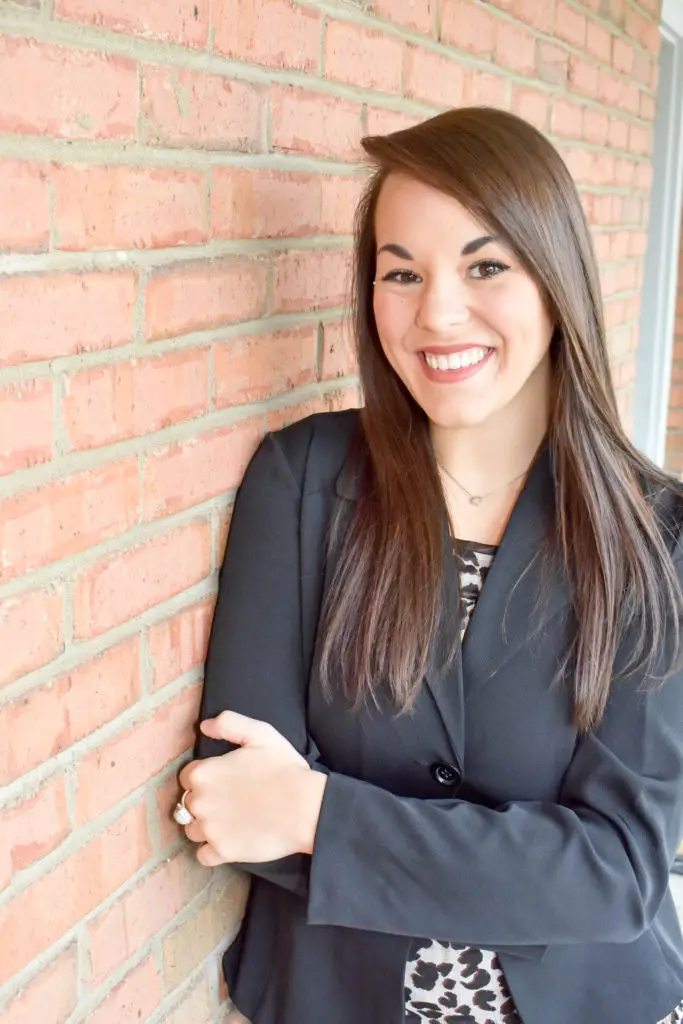 Katie: "The trainee position certainly could be a full-time position. But when I work with scheduling appointments to the properties, I try to block them out so that they are spread fairly throughout the week so that I can still juggle home life in between. 
I would say I am working 10-25 hours a week in the trainee position. Also, it depends upon how many appointments that we have for each week. 
I am currently also working to become certified, and this is a long process. 
Classes for this are only offered certain months out of the year. Since classes are offered in Nashville and with me living so close, I prefer to take them all there instead of traveling out of state. 
Therefore, it has taken me all of 2021 to work in all the courses. I received my trainee license in 2019. In 2020, I mostly focused on getting experience hours, and in 2021 I am trying to become certified, hoping to be fully done by 2022!"
Do you mind sharing whether the Appraiser Trainee is a paid position?
Katie: "Yes, I do receive a portion from each appraisal report that I have a hand in working with. Residential reports are split between myself and my supervisor.
I also work with our commercial appraiser, Melissa Rich, MAI, on some residential and also commercial. With those, a portion of the payment is given to me. (Depends on how much I contribute). I know some other people may not be this lucky to get paid while working as a trainee."
Now, you have actually worked in the appraisal field. Is this profession meeting your career expectation?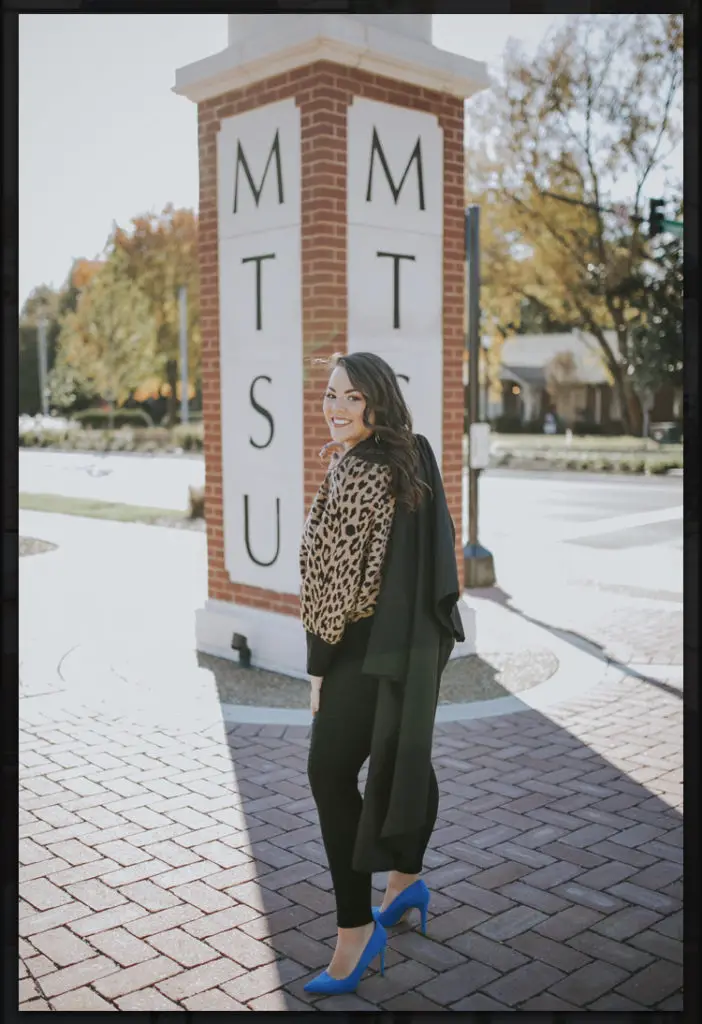 Katie: "So far, working in the appraisal world has met my expectations. Each day is different since every property is different. And there are obstacles that I run into that trained me well about how to handle such.
Although it is challenging to know exactly how to approach and handle each individual property, because as I said each one is unique, you truly do learn something new every day!
While working as an appraiser, I love more than anything the flexibility of my schedule that I have. This is a job that I can work from home, on vacation (if absolutely need be, because who wants to work on vacation?!), coffee shop, wherever it may be, and not be tied down to an office desk every day.
I enjoy having a position that I am not clocking in and clocking out each day. I can work at my own pace (for the most part). At times, I tend to be a night owl. With this job, I can continue to put hours in."
Is there anything else you like about being an appraiser?
Katie: "I would say another perk is working on the residential side, where I get to see so many different homes. This just feeds me with great ideas on how to decorate and arrange my home in the future."
What is your outlook on the real estate appraisal industry?
Katie: "As an industry that is predominately made up of men, I do believe this is an ongoing growing industry where now more women are joining in. I feel the need for appraisers will always be there, and I feel it will continue to thrive with new faces coming in. We are consistently busy within our small firm, sure you have slower months out of the year, but with each market booming as it is now, we most definitely stay busy. Our goal is to continue influencing and sharing with others and bringing more talents into the career who are willing to learn"
Any advice you can give to someone who is considering to enter the appraisal field?
Katie: "My advice to anyone wanting to get into the real estate industry is to absolutely go for it! There are many challenges, which are expected, but it is a field where there are many rewarding aspects. Even though discouraging times, never give up. There is passion waiting to be found for those willing to search.
A beautiful thing about the career is that there is always something new to be learned, which many may find interesting and encouraging.
I also want to emphasize the importance of working with a professional appraisal firm. I am incredibly blessed and forever grateful for Gregory Peck and Associates. This is the company I work with.
Without them, I certainly would not be in this position or field of work. The knowledge and expertise provided are so much more than I ever would have imagined."
If our readers want to know more about being a Registered Real Estate Appraiser Trainee, is there any way they can connect with you?
Katie: "My LinkedIn is a great way for anyone wanting to connect, or they can visit our website at gregorypeckandassociates.com" 
Final words about being an Appraiser Trainee
Jacob: "That's a lot of incredible insights! As you can see, not everyone chose the right career path at first. It could take some time to figure out your passion. If you found a profession that you really love, don't be afraid of the changes. Rather you should try and look for ways to make it work. 
I met Katie through a professional connection through LinkedIn. Before I asked Katie for this interview, I asked her many questions about being a real estate appraiser. She was very polite and answered each one of them patiently. I'm confident this excellent work attitude will lead her to a prosperous career in the real estate appraisal field. 
As mentioned in the interview, finding a good mentor is crucial at the beginning phase of the career. However, if you really cannot locate one, you may look into the Practical Applications of Real Estate Appraisal (PAREA). This could be an alternative way for aspiring appraisers to fulfill their experience requirements through a virtual environment. 
Furthermore, to obtain a real estate appraisal license, you must complete the required pre-licensing courses. Here's a review of an online school that I like. 
Once again, I thank Katie for taking the time to give this interview and share such incredible tips and experiences with us. I wish her all the best and continued success in the real estate appraisal field. 
I hope you like this post. If so, please share it with your friends and colleagues."
If you are reading up to this point, I bet you must be interested in the real estate appraiser profession. Your first step is to complete the pre-licensing courses. You should select one that has an excellent reputation and long-term track record of satisfying students. McKissock is exactly that! You may click here to check it out yourself. (**)
(**) Affiliate Disclosure: Please note that some of the links above are affiliate links, and at no additional cost to you. Our company, JCHQ Publishing will earn a commission if you decide to make a purchase after clicking on the link. Please understand that we include them based on our experience or the research on these companies or products, and we recommend them because they are helpful and useful, not because of the small commissions we make if you decide to buy something through the links. Please do not spend any money on these products unless you feel you need them or that they will help you achieve your goals.
Disclaimer: The information in this post is for general information only, and not intend to provide any advice. They are subjected to change without any notice, and not guaranteed to be error-free. Some of the posts on this site may contain views and opinions from individual not related to JCHQ Publishing. They do not necessarily reflect our view or position.