(**) Disclosure: This post may contain affiliate links, meaning our company, JCHQ Publishing will get a commission if you decide to make a purchase through the links, but at no additional cost to you.
As I talked to many real estate appraisers, many want to diversify their business away from AMCs. Some appraisers may feel that they are not being adequately compensated by AMCs for their work. Also, the required turnaround time is not sufficient to produce high-quality work. Ultimately, they feel this is a competition among appraisers in racing fees to the bottom.
Appraisers may also feel unable to build relationships with clients. In many cases, the actual client is the person or institution in need of the appraisal. Appraisers may want to develop a direct relationship with them rather than going through an intermediary.
Additionally, some appraisers may simply want to work independently without having to answer to an AMC. Whatever the reason, it is clear that many appraisers are seeking to obtain more private work.
But how do you go about it? After all, changing a business model is not a quick and easy switch.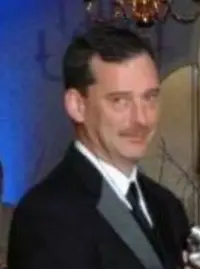 So I connected with Timothy S. Evans at Monroe Valuation, Inc. He is an SRA, Certified General Appraiser with years of experience in the appraisal field.
What's amazing is that about 80% of his work comes from private, and many are from attorneys' offices and credit unions. He is so kind to share with us his journey in transitioning his business practice.
I'm sure you can pick up great ideas from his sharing.
How it all started?
Timothy: "I decided to move to Michigan in 2007 because my wife wanted her dream job at a level 1 hospital (she is a nurse practitioner specializing in brain and spine surgery ICU).
We moved in Feb 2008, and by June 2008, the market was in a downfall. I had a client immediately when I moved here that needed GSE market rent appraisals (I am CG). I also immediately picked up a local bank and did residential and commercial work for them. (Though, the GSE rent appraisals market pretty much died in 2009 because of the economy.)
A lot of that dried up, so I had to take AMC work. Although I had never worked for an AMC before, It didn't take long to figure out that it wasn't a sustainable model for my business, so I decided to get out of it. 
The initial phase to transition out of AMC works
Timothy:" At the starting phase, I tried the mailers to attorneys, but it did not work. Visiting attorneys at their office does not work; the person at the front desk is there to keep people away, and you will be asked just to leave a business card. Also, at that time, they already had their "appraisers guys." 
My first lawyer-client was a guy who got a refi through an AMC. So this was actually the refi for a lawyer, and he called me and said my report of his house was the most thorough he had ever seen, and now when he does divorce cases, I am his go-to-appraiser.
Divorce work picked up again around 2014, the two appraisers who did most of the work were busy, and lawyers needed another appraiser, so they started to contact me. Then more lawyers started to get to know me, and I got a little work there.
Over time, I built a reputation with some of those lawyers."
Continue the hustle
Timothy: " I bought the #1 spot on appraiserusa.com for my county and got to know other appraisers in the area who would refer works to me. It took me a year to get on a Farm Credit panel that would have me appraise SFR on acreage.
I went to Credit Unions to get my foot in the door and accepted every single order from out-of-town small lenders, including Credit Unions. I took the tough assignments from insurance companies.
I also met with every assessor in my county and contacted them with data when I have something good to share. The assessors started hiring me for tax appeal work defending the townships.
During the time, I also joined Rotary and spoke at Realtor offices."
Building a reputation and trusted relationship through quality work
Timothy: "Over time the Farm Credit people started referring me to all sorts of work, including residential, estate, and farms. The credit unions began doing the same, as did some of my small direct lenders. 
There are times a customer comes into a lender's office and says, "My parents passed away, and I need an appraisal for the estate," and the lender would refer me. 
Or someone would go to their local lender and ask: "I am getting divorced. Who should I hire for the appraisal?"
And then my Realtor contacts would do the same for estates and divorces."
The importance of having diversified client streams
Timothy: "In 2017, my biggest client was about 20% of my business. But by the end of the year, they were just about 5% of my business. Management changed, and so as their business model, and I was not getting orders. 
They no longer care much about quality, only fee and turn time. At that point in time, I decided NO client would be more than 10% of my business.
By the end of 2018, I had about 25-30 clients, and none of them contributed more than 10% of my total revenue. In fact, some were only bringing in a couple thousand a year. 
I have one client that sends me about $1,500 per year in work. Although the revenue is more than a truck payment and less than a house payment, I have had that small credit union for over five years." 
Even competitor's customers are impressed with Timothy's work quality
Timothy: "By 2015-2016, I had eliminated almost all AMC work. My attorney work has exponentially increased, and then one CG who did a lot of divorce work retired. The following year, another one died. 
Obviously, this situation would not be normal for most markets and appraisers looking for private work. But the key was all the lawyers who used them had seen my work, and many times their side lost because I was on the other side of the divorce. 
One of the guys was a number-hitter, and if the wife needed it high, he made it high. If he was working for the husband who needed it low, it came in low."
Learn and grow with other real estate professionals
Timothy: "In 2019, I created a Facebook page for Realtors and Appraisers in my county. There are about 450 Realtors in my MLS, and I have a total of 246 members, including Realtors and appraisers. 
Realtors ask questions, and often other appraisers who are distant from me answer the questions. In fact, I also invited appraisers that I respect to my site. Some are also from Michigan, but not in my market.
Then I found two Realtors who are very into social media to run the page."
The extra work pays off
Timothy: "Some people will read this and say they don't have time to make unique charts and graphs about market conditions and that including MLS photos of the comps is stupid or a waste of time. 
My assistant puts in the interior MLS photos of the comps, and the charts and graphs update takes me about an hour a month. 
If you don't want to do those things, that is fine, but I think those things are part of the reason why I have 80% private work."
Education is important
Timothy: "The CG license helps lawyers like CG appraisers. But having a good education is one of the keys. 
I have an SRA designation, and it is not exactly easy to get that designation. Lawyers also love alphabet soup behind the name of their appraiser. 
Are all designated appraisers good at what they do? Absolutely not. But the chances of them being more educated and better are strong.
Also, consider joining an industry association such as the Appraisal Institute. From my experience, AI people refer to AI people, and most of those referrals are private work."
How NOT to get private work!
Timothy: "You get an attorney assignment, and you do the assignment with boilerplate comment garbage on a 1004 form with unsupported adjustments, and you have FNMA verbiage in the report. 
The other appraiser is then hired to review your reports and crucifies you in the review. Say goodbye to that possible very good client.
I wrote all of my reports like I was going to court. I included charts, graphs, interior photos of the comps, and explanations of the adjustments, and I did that for every report. I did that even for the AMCs assignments back in those days."
"Some will read my story and say I am bragging, but I am really not."
Timothy: "I am just stating how I got to be 80% private work. There are a whole bunch of appraisers who make a whole lot more money than I do. And there are a ton of appraisers who are a lot more talented than I am.
There are some might say, "but you are a CG." Yes, I am, however, I have billed about $3,000 in work referred to me by Realtors within just 30 days. And the amount I billed was for work that a CR appraiser could also complete.
Although one of them was pretty tough and involved a pretty complex property, the other two were pretty typical.
Also, until about two years ago, the majority of my work was residential lending, and right now, about 50% of my work is residential.
Prior to Covid, I was doing less and less lending work and more private work. Now that Covid is basically over, I am close to 100% non-lender work."
Jacob: "If you're thinking to obtain private works from attorneys, it is important to equip yourself with the necessary knowledge. McKissock has two courses on Introduction to Expert Witness Testimony for Appraisers. and Divorce and Estate Appraisals: Elements of Non-Lender Work. Be sure to check it out (**)
Other articles you may find it helpful:
(**) Affiliate Disclosure: Please note that some of the links above are affiliate links, and at no additional cost to you. Our company, JCHQ Publishing will earn a commission if you decide to make a purchase after clicking on the link. Please understand that we include them based on our experience or the research on these companies or products, and we recommend them because they are helpful and useful, not because of the small commissions we make if you decide to buy something through the links. Please do not spend any money on these products unless you feel you need them or that they will help you achieve your goals.
Disclaimer: The information in this post is for general information only, and not intend to provide any advice. They are subjected to change without any notice, and not guaranteed to be error-free. Some of the posts on this site may contain views and opinions from individual not related to JCHQ Publishing. They do not necessarily reflect our view or position.