(**) Disclosure: This post may contain affiliate links, meaning our company, JCHQ Publishing will get a commission if you decide to make a purchase through the links, but at no additional cost to you.
Real estate career could be a rollercoaster if not planned carefully. Some months, you're on top of the world with deals closing left and right. But then, there are those quiet times, where you find yourself biting your nails, wondering when the next paycheck will come. It's tough, right?
The stress of not knowing if you'll earn enough next month can keep you up at night, making you second-guess if this is the right path. We get it. It's like waiting for the rain in a drought – you just wish for a little predictability. But here's the good news: there are ways to even out those highs and lows.
According to the National Association of REALTORS® 2022 Member Profile, over 30% of REALTORS® earn less than $25,000 annually, a challenging income to support a family for many. Meanwhile, nearly 30% enjoy a prosperous six-figure income each year.
How can real estate agents have consistent income? By building a solid client pipeline, strategically scheduling income-generating activities, leveraging resources, diversifying services, and considering the brokerage path.
Stick around, and let's explore how to make your income in real estate more consistent. Who's ready for a smoother ride?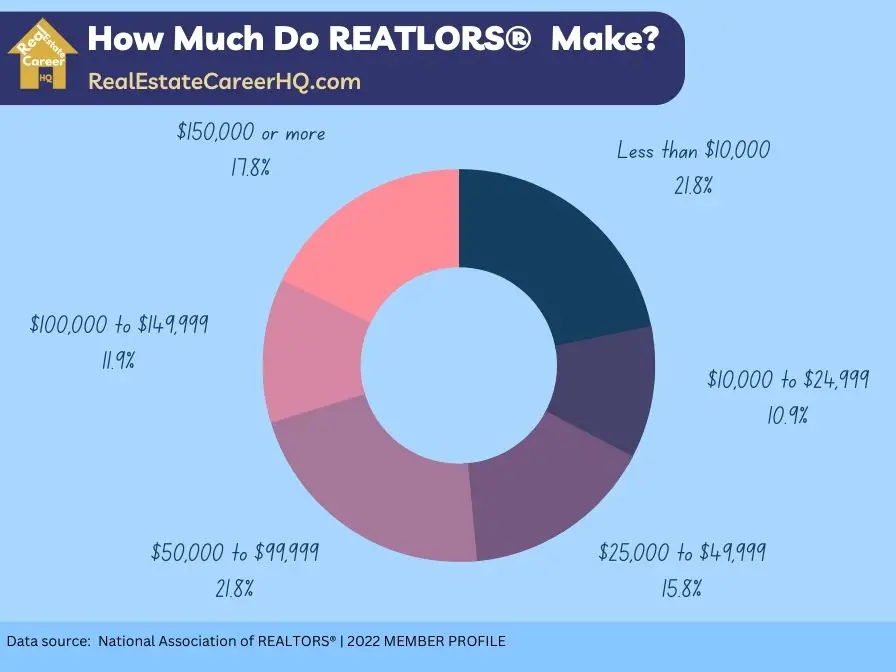 Build up your Database
Okay, picture this: You are new to the real estate game. You want to hustle in closing more deals. You pick up the phone and wanted to reach out to potential clients. But you only see a handful of people you could call. So you see the problem?
Without a sizable database of contacts, you won't have enough business. Database is more than just a list. It's your lifeline in the real estate game, and it's where the money lies. When comparing to ads, interacting with warm leads in your database costs a lot less and yields more, simply because you're not reaching out to strangers, but to people who have already interacted with you in some capacity.
This could be past clients, potential future clients, referral partners or even those folks who've just shown a fleeting interest by subscribing to your emails.
Stay connected with the contacts in your database, you may send them regular updates about the housing market or a friendly reminder about home maintenance. And don't forget to give them a shout on special days, like when they first bought their home.
You must always ask yourself, in a world swarming with real estate agents, why would people choose you to be their sales agent? The answer is those simple, personal touches that make all the difference and help you stand out.
Database is more than just a list with phone numbers and emails. It's crucial to jot down life events – weddings, job changes, new-born baby, retirements, or even sadder times like the loss of a partner. These moments often come with housing changes. And when people are going through major life events and need to think about moving? They'll appreciate an agent who's already in the loop and ready to help.
So, the more you know about your clients, the better. Because having that personal touch? It's the path to trust, loyalty, and yeah, more consistent paychecks.
As part of the requirement to stay in good standing with the Licensing Commission, you must complete the required Continuing Education. The CE Shop is an online school that I like and received excellent feedback from its students. You may check out their CE courses here. (**)
Immediate Leads through Online Ads
Organic growth, like building a list of contacts or getting more people to your real estate blog or channel, is great, but it does take a long time. Online ads, on the other hand, can be your direct route to capturing fresh leads.
Platforms such as Facebook, Google, and Instagram are particularly powerful. They offer precise targeting options, enabling you to reach specific demographics, from newlyweds in a certain area to recent job transferees to your city. This means your ads are seen by people most likely to need your services.
For those concerned about budgets, you can start with a small budget. Then assess the performance of your ads, and adjust based on results. The aim is to continually refine your approach until you achieve a positive ROI.
Ultimately, online ads can complement your database, helping you reach a broader audience and ensuring a steady stream of potential clients. In real estate, having multiple avenues for lead generation can greatly enhance income stability, and online ads provide just that.
Networking to have Consistent Referral Partners
Success in real estate often boils down to connections and the strategic alliances agents form. While the conventional links to mortgage agents, appraisers, or home inspectors are invaluable, they sometimes come later in a client's journey. For a steady flow of referrals, it's wise to connect with professionals clients typically approach earlier in the real estate sales cycle.
For example,
Financial Advisors
Attorneys specializing in real estate transactions, estate planning, or divorce proceedings
Local Home Builders
Relocation Companies
Accountants and Tax Advisors
Here's a post that dives into more details on referral partners: Unlocking Untapped Referral Potential: Navigating Real Estate Partnerships
Focus on Income Producing Activities
Real estate is not just as a typical 9-5 job, but it is a serious business. Just like any CEO of a thriving company, top-performing real estate agents have one thing in common: discipline in their daily schedules.
Let's be real for a moment: Real estate is full of distractions. There's always a new property listing, a client calling, or paperwork waiting to be filled out. However, the difference between agents who merely survive and those who thrive is often the power of their daily routines.
First, identify tasks that have a direct impact on your revenue. It might be prospecting for new clients, attending property showings, or cultivating relationships for referrals. Whatever those tasks are, they deserve a prime spot in your daily calendar. Carve out specific hours exclusively for these money-making activities.
According to Rosemary Lewis, a REALTOR at eXp Realty, the money-making activities may include:
Doing open houses.
Door knocking.
Making cold calls.
Going to different functions and sharing real estate data
Having real estate conversations with people who want to buy or sell real estate now or in the future
Treat these hours as non-negotiable. Would you randomly cancel a doctor's appointment? Probably not. So, don't push aside these pivotal tasks either.
If a task doesn't directly earn you money, consider delegating it to an assistant. And use technology to make your business process more efficient. Why spend 30 minutes on an email when tools like ChatGPT can help you nail it in just a couple of minutes? Work smarter, not harder.
Diversifying Services
1) Rental representation
Rentals offers a swift route to income. The turnaround for rentals is significantly shorter than home sales. While buyers grapple with long-term commitments like closing costs, lawyer fees, appraisal fees, and years of mortgage payments, tenants have fewer barriers, making the rental process smoother and quicker.
And when it comes to commissions, rentals don't disappoint. Typically, you can expect to earn around 70% to 100% of the first month's rent.
Check out this post: Do Real Estate Agents do Rentals?
2) Property management
Delve into property management; it's a great way to generate a steady stream of income, especially with long-term tenants.
You'll be collecting rent, coordinating maintenance tasks, and serving as the crucial bridge between landlords and tenants. You can typically expect a monthly fee ranging from 7% to 10% of the collected rent.
In many states, property managers need a real estate license and must operate under a supervising real estate broker. Lucky for sales agents, you likely already meet these criteria. However, it's always better to check with your broker about whether they allow property management activities.
Also, some states might require an additional license specifically for property management. It's all about ensuring you're on the right side of regulations.
Here are some resources to become a property manager.
3) Offer Complementary Services for an Extra Fee
Going the extra mile in real estate isn't just about enhancing your client's experience; it's also a strategic move for your business.
For example, you may provide relocation assistance and potentially charge a fee for the specialized service. When you delve into staging, not only can you justify higher commission rates because of the value you're adding to the property, but you can also charge a separate fee for your hands-on staging services or advice.
By integrating these value-added services, you elevate your service offering and create avenues for extra income. However, before venturing into these additional services, always check with your broker to ensure there's no conflict of interest or breach of regulations.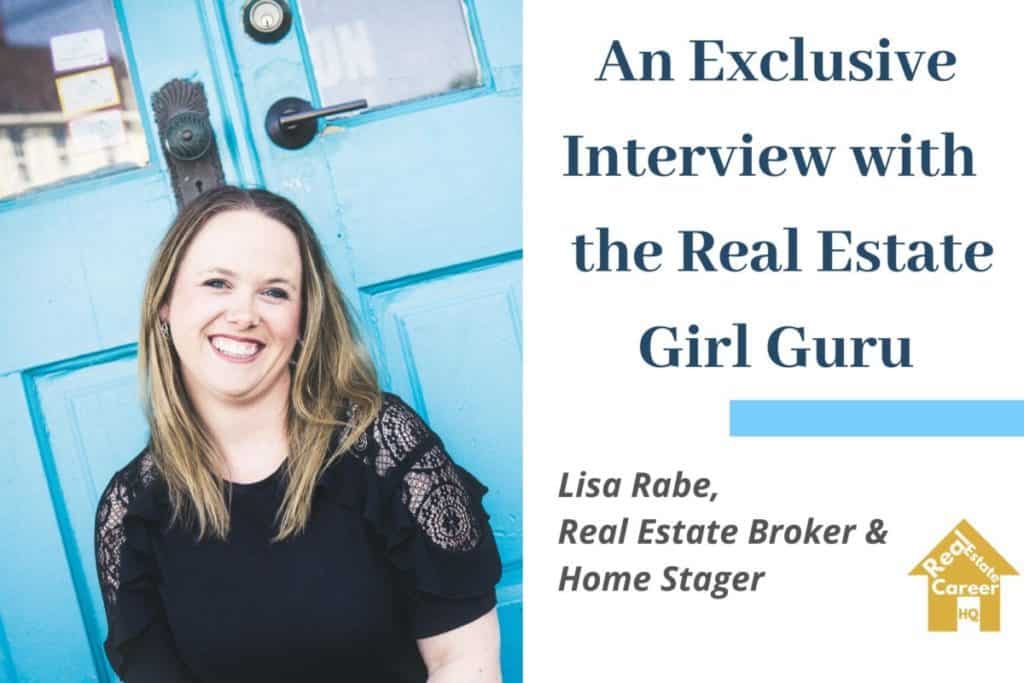 Why Home Staging and Real Estate Agent could be the Perfect Career Match? (Exclusive Interview with Lisa Rabe)
Transitioning to Becoming a Broker
Yes, working as a solo agent has its perks, but the sales can be a roller coaster ride sometimes. One month you're on a high with a few great sales, and the next might be a tad quieter. We've all been there.
But what if you had a team? By becoming a broker and bringing on a few agents under you, the game changes. With several folks closing deals, the sales volume tends to even out. It's like having multiple safety nets. You offer them the guidance and resources they need, and in return, you get a slice of their commission. It's teamwork, and it can really add up!
Just a heads-up—making the shift to being a broker does mean a bit more legwork. You might need some additional courses, a broker license, and yes, there'll be some fees. But the upside? Greater potential earnings and a more stable income.
Oh, and before I forget, have you heard about eXp Realty's revenue sharing program? It's something that's been buzzing around. Here's a video which talks about their business model, though I have nothing to do with this company, you may want to check it out.
Final Thoughts on Generating Consistent Income
The real estate world is vast and ever-evolving. We've delved into diverse ways to ensure consistent income, from deepening referral networks to the steady stream property management offers. Offering added services, like staging and relocation help, can also boost your revenue.
Yet, one truth remains: adaptability is key. The industry demands we keep our ear to the ground, always ready to pivot. Building trust and focusing on client needs isn't just good business—it's how we ensure repeat business and strong referrals.
As you navigate your journey, consider the wisdom of seasoned agents and perhaps even seek guidance from a business consultant. Because in real estate, continuous learning and adaptability aren't just recommended; they're essential.
Looking to succeed in the real estate industry? Subscribe to our exclusive email list today and gain access to expertly curated real estate guides from industry leaders, as well as discounted CE courses and the latest industry updates. From marketing strategies to virtual staging techniques, our handpicked resources cover everything you need to know to stay ahead of the game. Click here for more details!
(**) Affiliate Disclosure: Please note that some of the links above are affiliate links, and at no additional cost to you. Our company, JCHQ Publishing will earn a commission if you decide to make a purchase after clicking on the link. Please understand that we include them based on our experience or the research on these companies or products, and we recommend them because they are helpful and useful, not because of the small commissions we make if you decide to buy something through the links. Please do not spend any money on these products unless you feel you need them or that they will help you achieve your goals.
Disclaimer: The information in this post is for general information only, and not intend to provide any advice. They are subjected to change without any notice, and not guaranteed to be error-free. Some of the posts on this site may contain views and opinions from individual not related to JCHQ Publishing. They do not necessarily reflect our view or position.
Reference:
NAR 2022 Member Profile (source)