(**) Disclosure: This post may contain affiliate links, meaning our company, JCHQ Publishing will get a commission if you decide to make a purchase through the links, but at no additional cost to you.
When we talk about the real estate profession, you might immediately think of buying and selling properties for your clients. However, not everyone that you encounter is ready to be a homeowner. Sometimes, they just need a temporary place to live.
Do real estate agents do rentals? Yes, real estate agents can work on rentals. There is no additional license requirement.
Many salespeople miss out on this segment of the business because some believe the commission is not attractive enough. However, helping clients on their rental needs is an excellent way of generating leads. After the lease term is over, some of the rental clients may start looking for houses. Then you could be the first real estate agent that comes to their mind.
Interestingly, some agents even specialize in the leasing side of the market and turn this into their core business.
In this article, you'll find out the role of an agent when working on rental properties — the business potential of the rental market and your compensation for closing such deals. I'll also share with you some helpful tips to get rental listings.
How can Real Estate Agents Help Clients with Rentals?
As a real estate agent, you are the matchmaker for the property owner and tenants. Depending on the situation of your clients, you could be representing either side of the deal. Although clients can choose to DIY, there are many competitive advantages you could bring to the table. The knowledge and resources you have as a licensed professional can ease the entire process.
1) Clarify their needs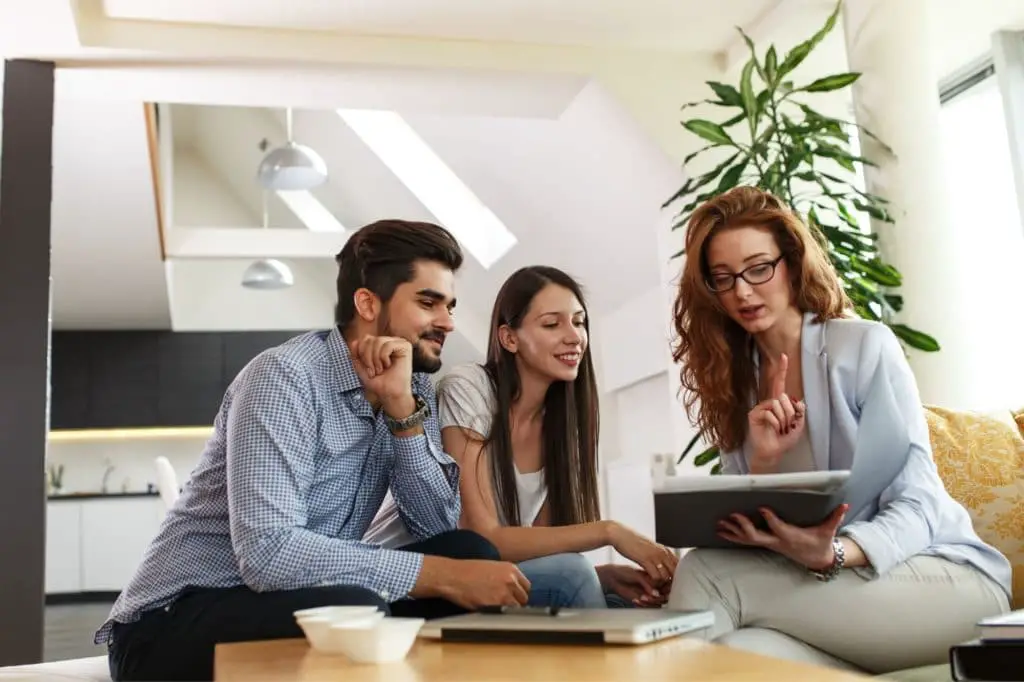 Believe it or not, many clients don't have a concrete idea of their needs until they talk to a realtor. For instance, a tenant may think it is nice to rent a condo unit with a full exercise facility. But in reality, they would rarely use them because they usually work out in the gym room at their workplace. Therefore, they could be paying unnecessary extra rent for facilities that they don't really use.
On the other hand, you could be helping an owner in filling their vacant property. The landlord is tempted to go with a five years lease contract since it could guarantee the stable rental income for such period.
However, as you talked to them, you found out that they had a plan to sell the property in the next couple of years. This locked-in lease agreement could result in a huge penalty to them.
2) Access to exclusive networks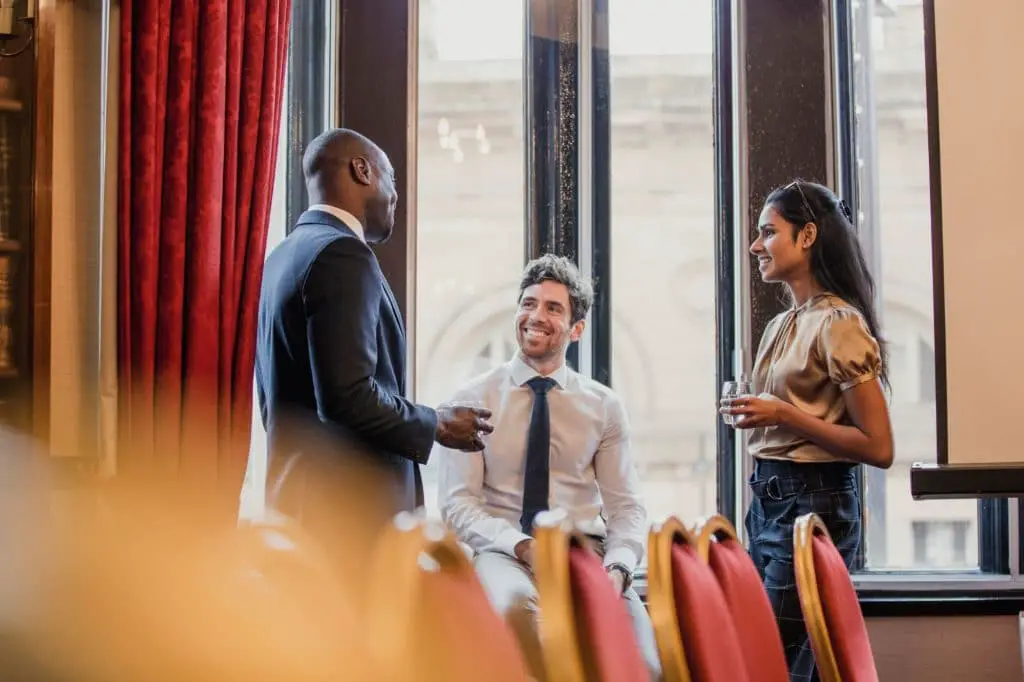 The Multiple Listing Services (MLS) is one of the biggest platforms for real estate listings. But they are only available to real estate professionals. As a subscriber to their service, you could post the rental listing for your clients. This could attract tons of quality leads.
A considerable part of your job is to network with different people. As you grow the contact base, you might be able to find the right tenants without even advertising.
Furthermore, if you were working on upscale properties, then it's rare that you could reach your targeted audience through online ads alone. Well, if a person is browsing through Craiglist for a rental unit, it is rare that they are looking for a luxury property that would cost over $10,000/month. Therefore, your network in the affluent market could be a tremendous benefit to the client.
Also, you are not the only one who is building connections in the business. You could always co-work with colleagues in your brokerage firm. Sometimes, they could also refer you to qualified tenants.
3) Filter out unqualified leads
Just because your clients want to fill the vacant property asap, it doesn't mean they should lease out the unit to whoever that comes along. After all, troublesome tenants are a nightmare to all landlords. There are precautionary steps you should take before your client seals the deal.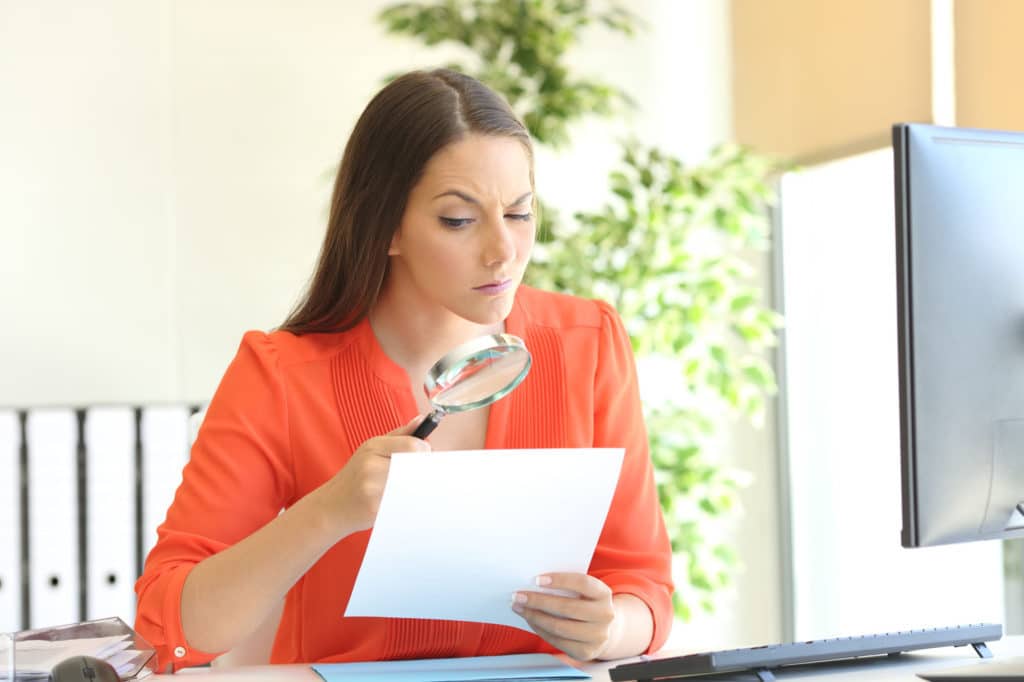 Employment check
Knowing that your tenants are employed would give some assurance that they have the income to pay for the rent.
On the rental application, you may request info such as the occupation, name and contact details of their company. With the applicant's consent, you could contact the HR personnel in their workplace to confirm their employment.
To make sure the tenant is not faking the company details, you may verify the existence of the company by doing some online search. For instance, is the address of the employer a real location? Is the company verified on Google or listed on the Better Business Bureau (BBB)? Can you find their business registration number through the government website?
Credit check
Just because the applicant has a stable salary doesn't necessarily mean that they would pay the rent on time. A great way to see if they have a good habit of keeping up with their financial obligation is by reviewing the credit report.
It will show the outstanding debts, late payments, consumer proposal, or bankrupt history in recent years. Your tenants should be able to obtain the credit report from an agency such as Equifax or TransUnion.
Even though a tenant may not have perfect credit, but if they could provide a legit reason as to why, then you may still reconsider their rental application. You may also request a guarantor or co-signer on the lease agreement.
Check with the tenant's previous landlord
If your tenant was renting another property before, it is a good idea to check with their previous landlord. Ask them if the tenants had been paying their rent on time. Did they take good care of the property? or is there any particular issue you should be aware of?
If the property owner said their relationship did not end in good terms and the tenants were being evicted, then this should raise a huge red flag to you.
4) Offer your expertise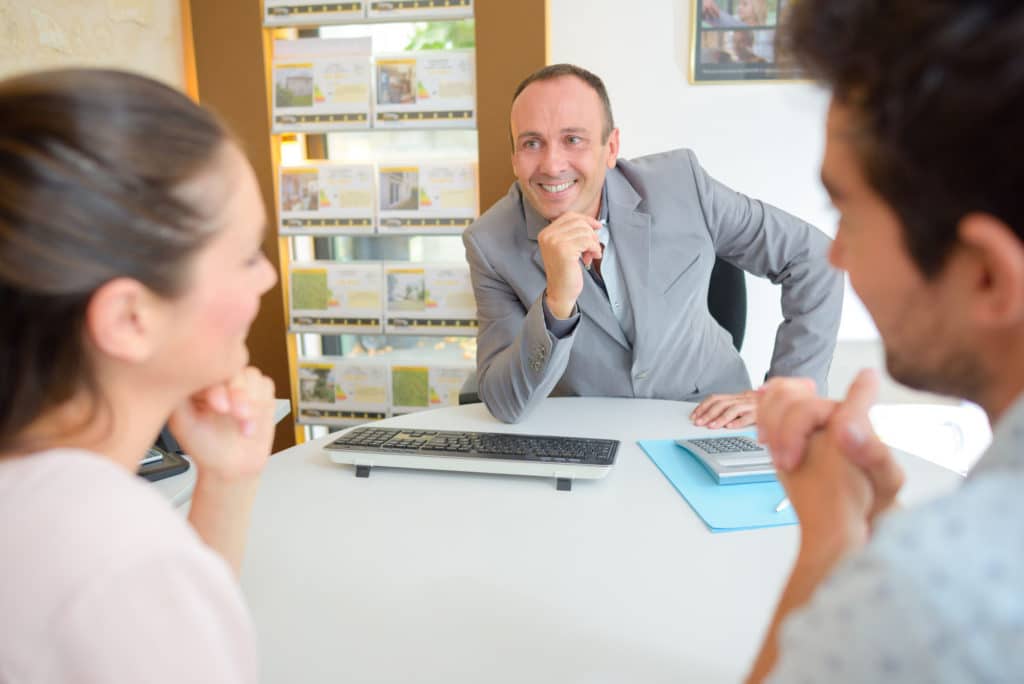 Another important part of your job is to price a rental property for your client accurately. This holds, regardless of whether you are presenting the property owner or the tenant. It ensures that your clients are getting a reasonable offer. You may compare the rents of similar units within the same region.
Furthermore, if you could get to know a few neighborhoods well, it could really help you stand out from the crowd. A few years ago, I had a chance to work with a realtor.
Rather than diverting his real estate business everywhere, he focused on servicing clients only in a particular region. It was the same area that he was living in. During the properties tour, he showed me all the nearby, including grocery stores, schools, community facilities, public transit routes, restaurants, and even auto shops. He was also able to share valuable insights about the neighborhood, which I wasn't able to obtain anywhere else. Up until today, I'm still very impressed by his expertise.
5) Prepare rental agreement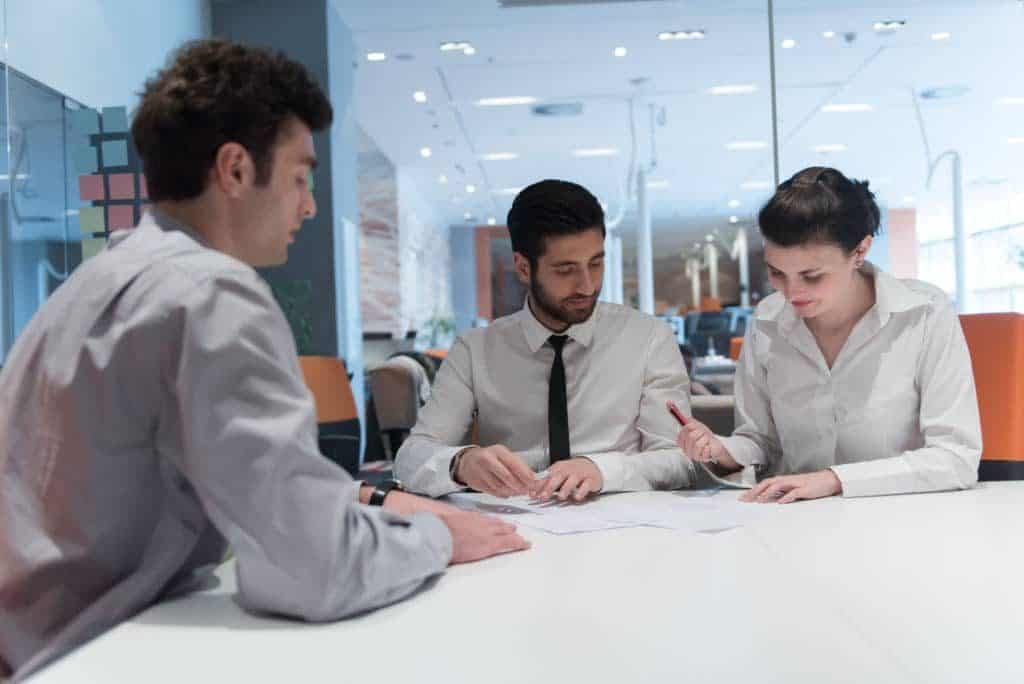 The lease has vital information on it. For example, what repairs the owner is responsible for, the penalties for late payment, security deposit, and even the terms for breaking the lease.
Most real estate brokerage firms should have a standard template. You may customize the terms according to the needs of your clients.
How do Real Estate Agents Make Money on Rentals?
Similar to a property sales transaction, most real estate agents get a commission when a rental deal goes through. The rate is usually one month of rent or 15% of the annual rent.
However, the fee is negotiable between you and your clients. Some agents would give a discount to their clients when they have a previous business relationship with them. For instance, you just helped a client in purchasing an investment property, and now they need your service to lease out the unit.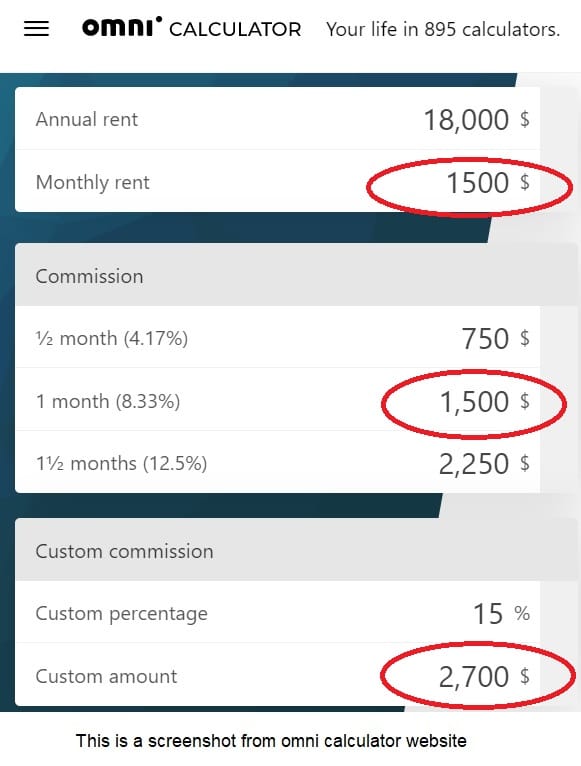 Although it is typically paid by the property owner, in competitive rental markets, the tenant could be responsible for the real estate agent fee. This is called a "broker fee."
On the other hand, I came across a real estate associate who has a different pricing model. Since finding rentals require a considerable amount of work, she stands firm that she must be compensated fairly for the work she put in. Therefore, she would charge her clients an hourly or daily retainer fee to show rentals.
All these are well explained to the clients before they sign the servicing agreement. It helps them to understand the value she brings in searching for the perfect property for their needs in a tough rental market.
Do real estate agents receive renewal commission on rental business?
I also checked with several sales agents whether they would charge another commission when the lease agreement is renewed with the same tenants. Most of them said they do not charge a renewal fee. Because they have nearly zero involvement during the renewal process. The agents would only charge such a fee if the landlord and tenants need their help to renegotiate the leasing terms. Usually, it would be half of the initial rental commission.
However, the above is just for residential rentals. For commercial properties, the rental commission is typically calculated by the lease term.  For instance,
For instance, suppose the annual rent is $30,000, and it is for 5-years period. Then the total lease value will be ($30,000 X 5)= $150,000. Then the commission would be multiplying this number with whichever rate that you and your client agreed upon.
In some cases, CRE agents will receive half at lease signing and the remaining half upon tenant occupancy.
How Big is the Market for Property Rental Business?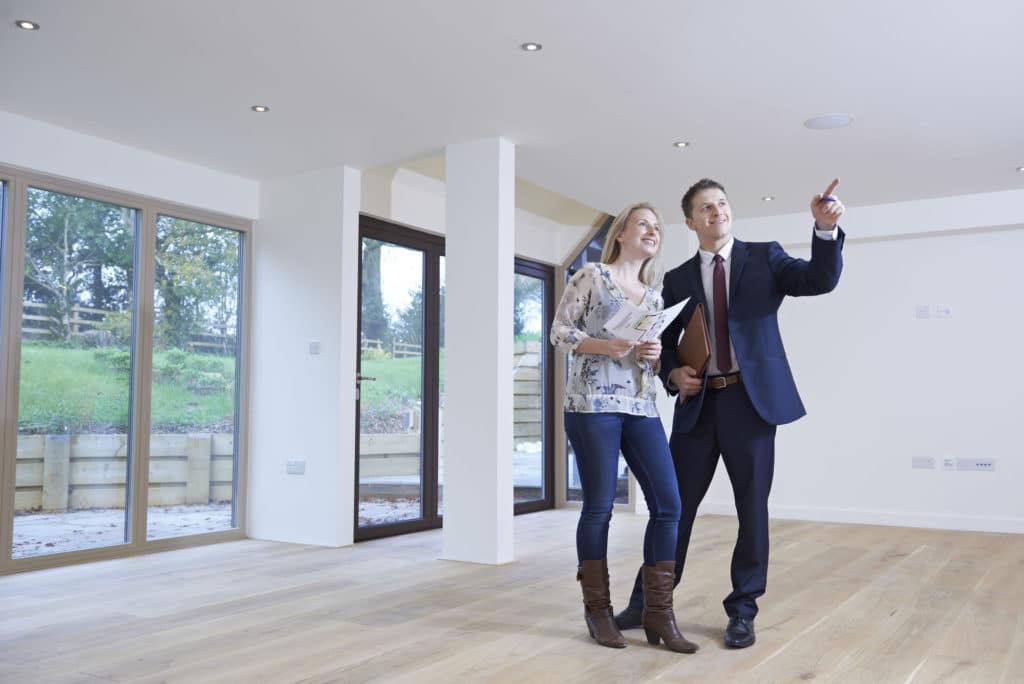 It is massive! The Statista Research Department conducted a homeownership rate survey back in May 2016. According to their findings, 27 percent of the respondents rented their primary place of residence. Also, another of their study showed that they were 127.59 million households in 2018. 
If similar figures still apply today, then you'll be looking at a rental market with roughly 33.91 million households. 
Specialize your services in regions with huge demand for rental properties
Although renting could be an affordable alternative to buying a home, renting in major cities has become increasingly expensive. Thus, locating a suitable rental has become a challenge for many people living and working in major cities.
Cities such as San Francisco or New York has a massive population of renters. Therefore, it's common to hire a real estate agent to find a rental property.
Below is a table with the median rent in different states. Typically speaking, the more expensive the rent, the higher the demand for rental units.  
| State | Median Rent |
| --- | --- |
|  Alabama | $1,025 |
|  Alaska | $1,650 |
|  Arizona | $1,549 |
|  Arkansas | $1,050 |
|  California | $2,800 |
|  Colorado | $2,000 |
|  Connecticut | $1,800 |
|  Delaware | $1,425 |
|  Florida | $1,800 |
|  Georgia | $1,450 |
|  Hawaii | $2,400 |
|  Idaho | $1,425 |
|  Illinois | $1,625 |
|  Indiana | $1,125 |
|  Iowa | $1,099 |
|  Kansas | $1,010 |
|  Kentucky | $1,150 |
|  Louisiana | $1,200 |
|  Maine | $1,712 |
|  Maryland | $1,750 |
|  Massachusetts | $2,500 |
|  Michigan | $1,200 |
|  Minnesota | $1,600 |
|  Mississippi | $1,100 |
|  Missouri | $1,050 |
|  Montana | $1,350 |
|  Nebraska | $1,200 |
|  Nevada | $1,550 |
|  New Hampshire | $1,795 |
|  New Jersey | $2,000 |
|  New Mexico | $1,250 |
|  New York | $3,234 |
|  North Carolina | $1,395 |
| North Dakota | $1,300 |
|  Ohio | $1,100 |
|  Oklahoma | $1,025 |
|  Oregon | $1,895 |
|  Pennsylvania | $1,375 |
|  Puerto Rico | $1,650 |
|  Rhode Island | $2,000 |
|  South Carolina | $1,350 |
|  South Dakota | $1,112 |
|  Tennessee | $1,375 |
|  Texas | $1,575 |
|  Utah | $1,575 |
|  Virginia | $1,725 |
|  Washington | $2,000 |
|  West Virginia | $975 |
|  Wisconsin | $1,200 |
|  Wyoming | $1,200 |
Source: Zillow.com (As of Nov 2019)
Can Real Estate Agents Make Good Money on the Rental Business?
It is definitely possible. In cities with an intense demand for rental properties, some agencies would focus only on real estate rentals. They are called "apartment locators." Their expertise can effectively differentiate themselves from others that focus on real estate sales.
Furthermore, rentals do not only apply to residential properties. Some agents focus on leasing commercial units. As I'm reading the 2018 Commercial Member Profile report from NAR (The National Association of REALTORS), I see that 16% of their commercial members are leasing specialist. Of which, 
31% work on retail property
28% work on office
18% work on industrial
They would close an average of 16 lease transactions per year. Their median gross income from leasing in 2017 is $134,100! 
Do you want to learn more about the profession to be a Commercial Real Estate Agent? Here's a complete career guide for you. You'll learn what it takes to be a commercial real estate agent, the salary info, licensing requirement, and valuable insight from a professional CRE agent about the industry.
As you can see, real estate agents can make good money on the leasing side of the business. But you do need some effective strategies to obtain rental leads regularly. This leads to the next section below.
5 Brilliant Ways to Get Rental Leads (that actually works)
1) Become the showing agents for property management companies
Filling out units is a vital part of the job for a property manager. Management companies usually take a percentage of the rent as their service fee. So if the unit is vacant, then they won't get paid.
However, many property managers that I talked to have tons of daily tasks to handle. They might not have time to find a qualified tenant for each of the units. Besides, property tours typically happen during the evening and weekends, which are times where many property managers do not want to work. Therefore, your services could be a tremendous help to them.
You may start by contacting property management companies within your service region. Get to know their properties – for instance, is it a condo? Townhouse? Proximity to public transportation, school, and supermarket. Also, find out would be their preferred tenants? (i.e., retiree? Students? young couples)
2) Hold open houses for rental units
I don't think it is a common practice for real estate agents because many do not find it worthwhile to jump through so many hoops in finding a tenant. But since other realtors are not willing to put in the effort, there is actually hidden gem for you to discover.
I talked to a sales associate, and he regularly held open houses for the rental properties of his clients. In many instances, it would attract 15 to 20 potential tenants. Although only one would end up signing the lease, the rest becomes a great source of leads. He is able to match up many of these clients with other rental properties in his listing.
3) Partner with other sales agents
The majority of real estate agents focus on property sales. Although closing on rental deals may not be their favorite cup of tea, they also do not want to leave their clients hanging.
When you work in a real estate brokerage, you should let your colleagues know that you are willing to help them on the rental deals. They could rest assured that you would take good care of their clients.
Furthermore, in most regions, there would be a few realtors with great public exposure. You would see them on bus stops, subway, billboards next to busy highways. They are spending huge marketing budget in bringing in leads to their business.
They tend to focus on larger cases which could justify for their ROI on marketing. Therefore, you may partner with them in helping to close those smaller rental deals.
However, regardless of which agents you work with, it is important to set a clear expectation for all parties. For instance, Will the rental commission be splitted? or will you be paying them a fixed referral fee? Are all future deals for the same client be co-worked together? or this is just a one-time arrangement?
4) Advertise specifically to people with high rental demand
We've covered a lot about where to find the rental listings. It's time to take a look at the demand side of the equation.
Rather than wasting your marketing budget recklessly, you should first ask who would be your targeted audiences. In other words, who would be looking for rental units. Immigrants, relocating employees, newlywed couples, college students could all be potential candidates looking for rental properties.
The next question is how can you approach them. Find out the websites, magazine or online forum that they would visit regularly, then place ads on them.
Furthermore, you may also connect with other businesses that have these groups as the targeted audience. For example, relocation companies, wedding consultant, immigration lawyers, counselors for foreign exchange students.
5) Keep in touch with a scalable communication platform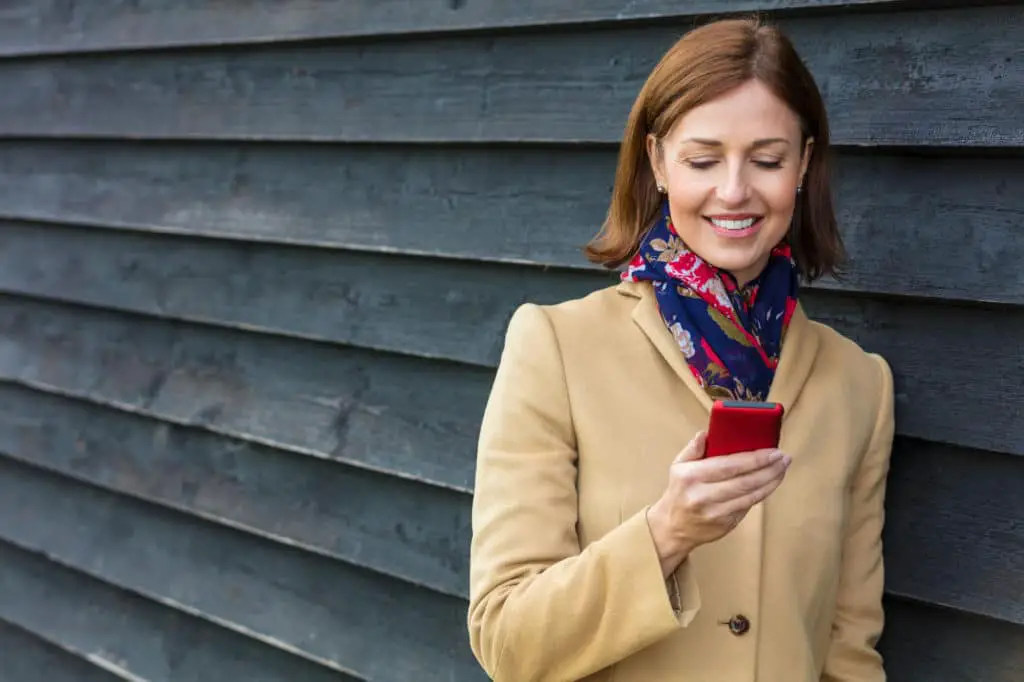 If you follow the tips above, you should be able to generate a considerable amount of qualified leads. This could be companies that give you rental listings or people who are looking for rental units.
Either way, it is important to keep in touch with them regularly. Rather than contacting them one by one, there are tools you could use to scale up the communication. Having a e-newsletter would be effective way. Whenever you have a new lease listing, you may send out the info to those who may be interested. With just a simple email, your message could be received by hundreds or even thousands of subcribers.
But keep in mind, you need to obtain proper consent from the people before you send out such emails. Also, you should only send out details that are relevant to the receivers.
An effective way is to categorize your subscribers accordingly. For example, you could create a list for tenants who are looking for a small condo unit, another list for young famiilies looking for a three bedroom townhouse. Then another one that is designed for your business partners.
There are many platforms that have this functionality. Aweber is a one of the popular ones that are used by many small businesses. You may click here to check out their services. (This is an affiliate link. We will get compensated if you make a purchase. But with no additional cost to you.)
Looking to succeed in the real estate industry? Subscribe to our exclusive email list today and gain access to expertly curated real estate guides from industry leaders, as well as discounted CE courses and the latest industry updates. From marketing strategies to virtual staging techniques, our handpicked resources cover everything you need to know to stay ahead of the game. Click here for more details!
In Summary
Real estate agents can definitely work on rentals. Not only it could be a great way of generating leads, but it can also be a lucrative business on its own. Your services would be a big help to those who are searching for the right home to live and landlords that are looking for qualified tenants.
On a separate note, a realtor told me once that a landlord misunderstood that the rental commission would include ongoing property management. This confusion had caused a bit of awkwardness between him and the client. Therefore, make sure you disclose clearly what your services would include in the rental deal. After all, transparency and clear communication are essential to good business practice.
I hope you'll find this article useful.
(**) Affiliate Disclosure: Please note that some of the links above are affiliate links, and at no additional cost to you. Our company, JCHQ Publishing will earn a commission if you decide to make a purchase after clicking on the link. Please understand that we include them based on our experience or the research on these companies or products, and we recommend them because they are helpful and useful, not because of the small commissions we make if you decide to buy something through the links. Please do not spend any money on these products unless you feel you need them or that they will help you achieve your goals.
Disclaimer: The information in this post is for general information only, and not intend to provide any advice. They are subjected to change without any notice, and not guaranteed to be error-free. Some of the posts on this site may contain views and opinions from individual not related to JCHQ Publishing. They do not necessarily reflect our view or position.
Reference:
omni Rental Commission Calculator (Source)
Statistia – U.S. Residential Rental Market- Statistics & Facts (Source)
The NATIONAL ASSOCIATION OF REALTORS® Commercial Member Profile (Source)