(**) Disclosure: This post may contain affiliate links, meaning our company, JCHQ Publishing will get a commission if you decide to make a purchase through the links, but at no additional cost to you.
If you are looking to rent out your property, you probably would come across listing sites such as Zillow, Truila, Apartment.com, and MLS. But don't forget, there are social media platforms that do the job just as well.
Facebook is one of the most popular social networking sites. It has more than 3 billion active users and over 2 million daily searches done on Facebook. This platform allows its members to share their thoughts, ideas, photos, videos, etc. With the Facebook Marketplace, you can easily post your real estate rental listing and get viewed by a massive audience.
Not only that, Facebook Marketplace could attract lots of views from prospective renters in your targeted area, but it is also easy to use, mobile-friendly and provides detailed analytics of your listing performance. The best is it is free to use!
In addition to rental sites, this is another perfect tool for property managers and landlords in generating rental leads.
If you are wondering how to use Facebook to attract rental leads, then this is an article for you. Here we will discuss the step-by-step process to list your property using Facebook's marketplace and tips to make the listing appealing to prospective renters.
How to Post a Rental on Facebook Marketplace – Step by Step Instructions
To start off, you need to create a Facebook account if you haven't already done so.
Step 1: Tap the Marketplace icon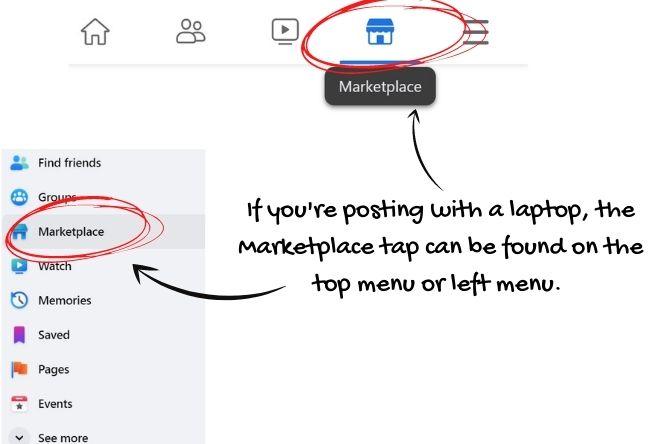 Step 2: Click "Create New Listing"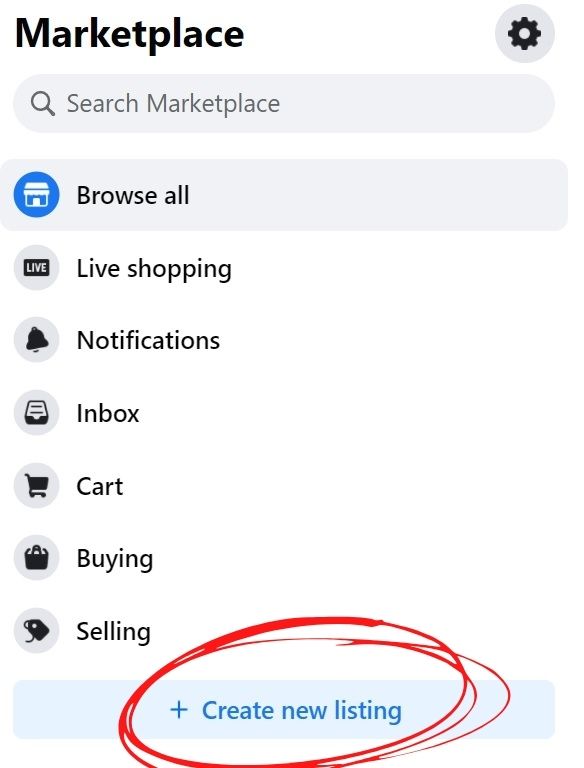 Step 3: Choose "Home for Sale or Rent"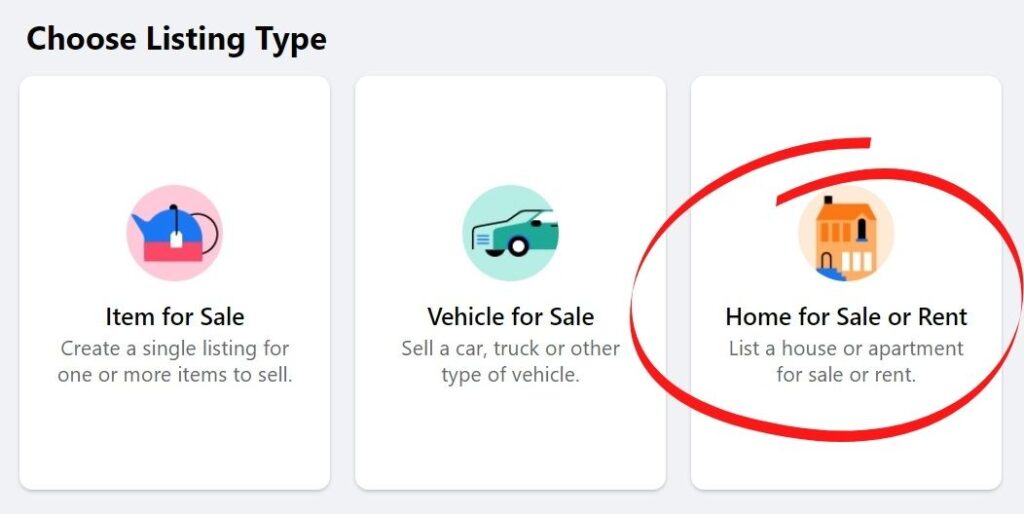 Step 4: Select and upload listing photos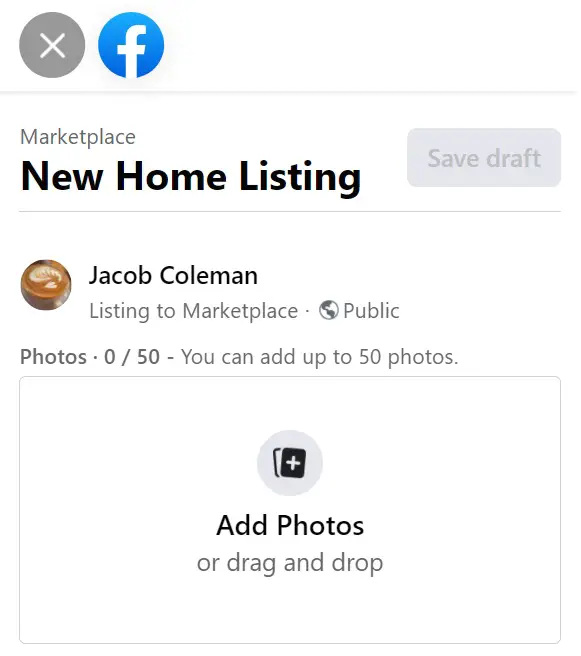 According to the Zillow Rentals Consumer Housing Trends Report, 60% of renters consider "Pictures of the home" to be highly important. Since Facebook allows you to upload up to 50 photos, be sure to take advantage of that.
Here are a few tips when taking the real estate photos:
Open blinds and curtains. Use natural light whenever possible as it gives off the best results.
Make sure your subject isn't blurry. Try using a wide-angle lens to capture more of the scene.
Don't forget to shoot from different angles. Some people prefer one side over another.
Take lots of shots. Tenants will love seeing multiple views of your property.
Mirrors should be avoided since they can create a confusing view. Also, double-check to see whether you or other people are in any photographs.
If you want to know how to prepare awesome real estate photos, here's exclusive an interview you cannot miss! In there, a real estate photographer and home stager will share with you their hands-on experience and practical tips to take beautiful photos for a property
Step 5: Fill out the standard listing details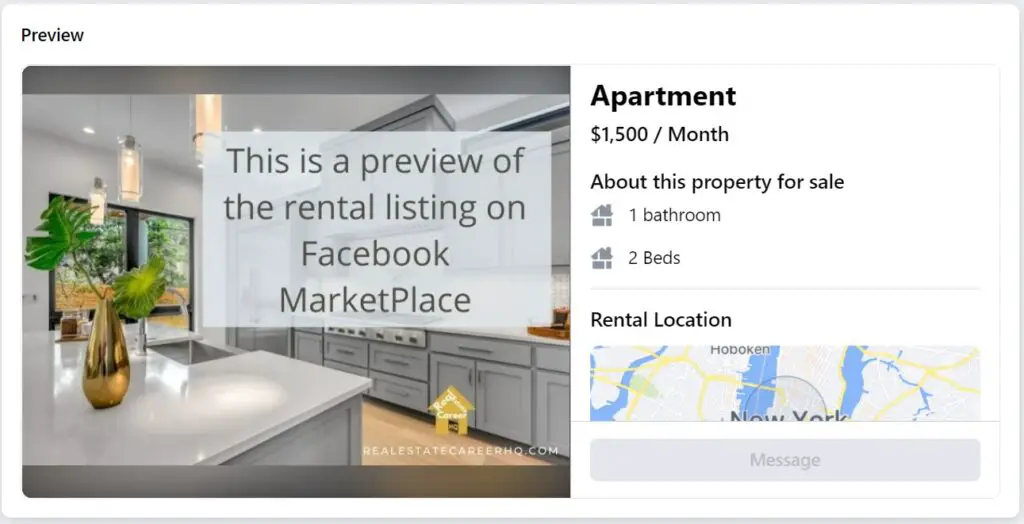 After you upload the photos, as you scroll down on the left menu, you are required to fill out the rental listing details. This includes:
Home for Sale or Rent
Property type
Number of bedrooms
Number of bathrooms
Price
Property Address
Property description:
The Property description section is where you include details such as features, neighborhood, amenities, deposit requirement, contact info. Studies show that more and more renters are putting greater emphasis on home energy efficiency and whether the unit is pet-friendly these days.
Although the "Advanced Details" section is optional, it's better to disclose as much details as possible so that prospective renters can have a better idea of the rental units. You may specify the property square feet, laundry type, parking type, air conditioning type, heating type.
(Want more ideas on how to write an effective rental listing that attract high quality tenants? Here's another post for you.)
Planning to post the rental listing through your phone? No problem, here's a short clip from Buildium!
Buildium is a reputable cloud based property management software. They've teamed up with the leading online rental listing sites such as Apartment.com, Apartment List, Dwellsy, Lovely, Zillow and Zumper. So that you can set up and share your vacant units with millions of prospects in just a few clicks. Click here to find out more about Buildium. (**)
Why should you list rentals on Facebook Marketplace?
Although many sites can bring great exposure to rental listings, one thing that Facebook Marketplace can differentiate from others is their targeted functionality.
The other day, I was just doing a Google search for file cabinet. Immediately, Facebook showed me a bunch of ads on it. Well, since one of them does match my needs, I did end up making a purchase. And this is the power to stay focused only on the relevant audience. 
Facebook does not just blast out random News Feeds. Rather it will consider different factors such as the viewer's location and browsing behavior. Then Facebook Marketplace will display the listing to those based on those criteria.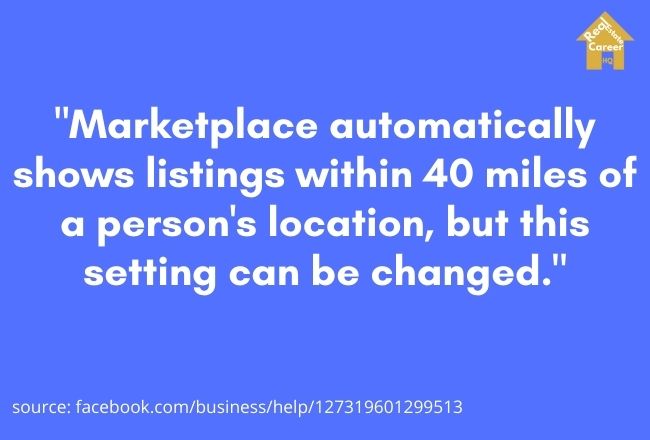 As a property manager, you want to post rental ads to the right group of audience. This can save you a tremendous amount of time and reduce the hassle of answering questions from irrelevant viewers. 
Another feature I like about Facebook Marketplace is the Messenger chatbot. This allows prospective renters to leave a quick message and inquire about the property before filling out the actual rental application. 
Is Facebook really that useful for rental ad listing? Let's hear from a real estate professional!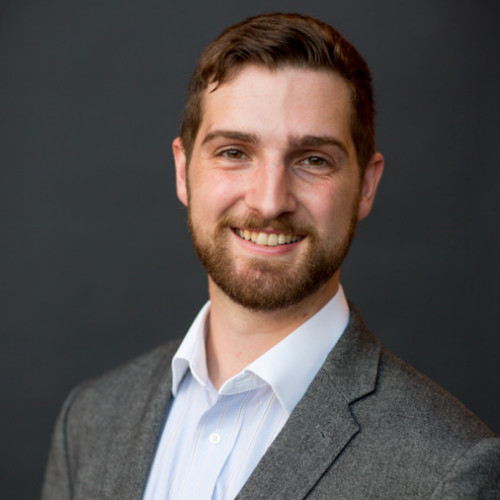 "Facebook has been the best source for me. I use TurboTenant, which pushes out the ads to major listing sites but I find almost every tenant through FB Marketplace and sharing that to local community pages."
– Paul Gilsdorf, Multifamily Investor Director of Operations at FOCUS Real Estate in Boston, MA
Want more ideas to showcase your rental listing? Check out this rental listing guide!
Facebook Marketplace Rental listing rules
Facebook prohibits discrimination preference. You cannot discriminate against a prospective renter due to their: 
Race or color.
National origin.
Religion.
Sex or gender.
Presence of children.
Disability.
Marital status.
This also aligns with the requirement of the Fair Housing Act. 
Moreover, if you are a rental agency, you cannot list properties for sale. This can only be listed as "housing for rent." 
Is Facebook marketplace safe for rentals?
With the rise of online rental scams, this is a reasonable question to ask. Even though Facebook is indeed a legit company, the same might not always be true for all rental applicants. 
Therefore, it is important to undergo proper screening procedures when selecting the tenants. This includes:
A completed rental application
Income verification
Credit check
Eviction report
References check
Since the applicant is contacting you through Facebook, it's wise to check out their Facebook profile. You could be surprised by what you find. For example, I have seen photos of people hosting wild house parties regularly and really trashed the place. I have also read FB posts from evicted renters complaining about their landlords.
Although these are just some details on the surface level, and cannot be depended entirely to determine a person's character. But it does give you a sense of the person you are dealing with.
Furthermore, if you review closely enough, you may even come across some fake Facebook accounts. According to McAfee's article "How To Spot A Fake Facebook Account," fake Facebook accounts tend to have very few photos, weird bio information, and a blank wall.
A couple of things that I would find suspicious is when the profile has very few friends and was just opened for a relatively short period of time.
Here are more incredible resources to fill your vacant units QUICKLY:
Buildium is an ALL-in-ONE property management software that allows you to manage rental applications, maintenance requests, payment collections, tenant screening, showings coordination, property inspections, renter insurance, and many more. It also provides you with a professionally designed website so you can effectively build your brand. If you want to streamline your property management business, you must click here to check out Buildium. (**)
(**) Affiliate Disclosure: Please note that some of the links above are affiliate links, and at no additional cost to you. Our company, JCHQ Publishing will earn a commission if you decide to make a purchase after clicking on the link. Please understand that we include them based on our experience or the research on these companies or products, and we recommend them because they are helpful and useful, not because of the small commissions we make if you decide to buy something through the links. Please do not spend any money on these products unless you feel you need them or that they will help you achieve your goals.
Disclaimer: The information in this post is for general information only, and not intend to provide any advice. They are subjected to change without any notice, and not guaranteed to be error-free. Some of the posts on this site may contain views and opinions from individual not related to JCHQ Publishing. They do not necessarily reflect our view or position.
Reference: