(**) Disclosure: This post may contain affiliate links, meaning our company, JCHQ Publishing will get a commission if you decide to make a purchase through the links, but at no additional cost to you.
To become a notary loan signing agent in Tennessee, an applicant must submit the notary public application to the Tennessee County Clerk's office, pay the $12 filing fee, take an oath of office, obtain a surety bond, a notary seal and a journal.
Although you could work on different types of documents, the loan signing business in the real estate market seems to be a lucrative niche.
So what does a loan signing agent do? When people are getting a mortgage to purchase a house, or they need to refinance their property, there will be loan documents involved. Your role as a notary loan signing agent is to walk through the set of loan documents with the borrower and witness them in signing the paperwork. 
You would also need to verify the identity of the signers, place the notary stamp on the signed documents, then send them back to the signing services company or closing attorney. 
But keep in mind that you should NOT be providing legal advice, and you cannot explain the terms of the loan documents to the borrower.  
In this guide, you'll learn the steps to become a notary signing agent in Tennessee, income updates, and FAQ about this profession. 
But before we start, I want to give a brief disclaimer. This post is not intended as legal advice or state/federal notary public training. It is for general information only. Please check with your state to be sure that loan signing agents are utilized in the closing process. Always follow your state's notary laws and best practices.
Would you like to learn how to make $75 to $200 per signing appointment? You must check out the Loan Signing System from Mark Wills. (**) This is one of the best training programs for loan signing agents. Many students have achieved remarkable business success after taking this program.
7 Steps to Become a Notary Loan Signing Agent in Tennessee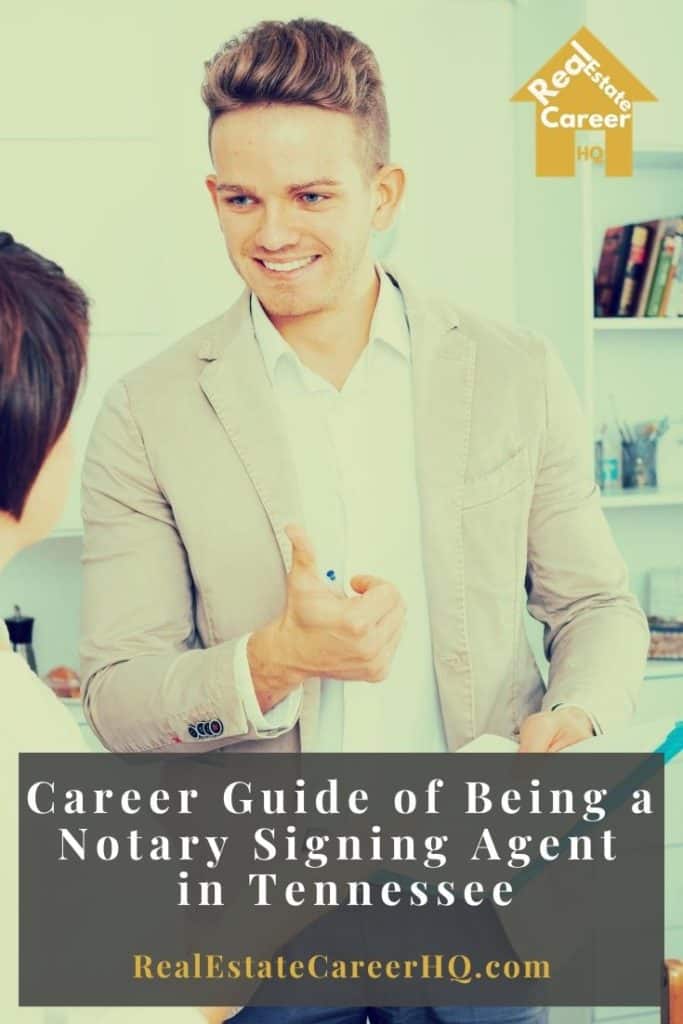 Step 1: Meet the state-eligibility requirement
At least 18 years of age
US. citizen or legal permanent resident
Live or work in Tennessee
Able to read and write in English
Step 2: Complete the notary commission application at the TN County Clerk's office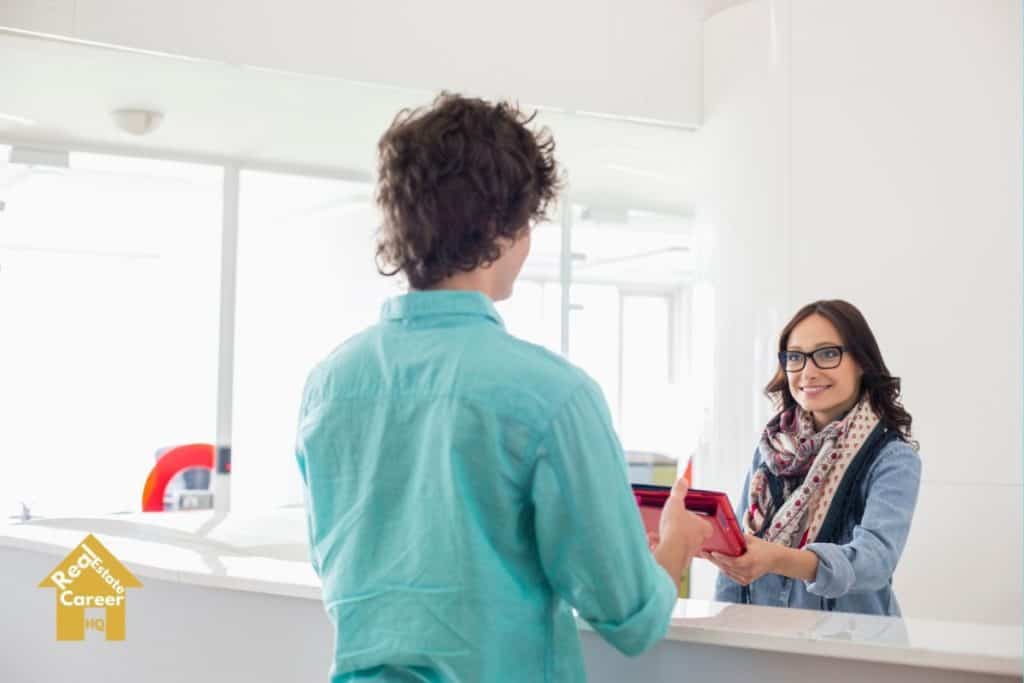 To obtain the notary public application, you need to visit the Clerk's office in your county. I tried to look for one online, and it seems that each county could have its own format of the application. Here is one from Davidson County for your reference. 
As you could see, the questions are pretty straightforward. (i.e., your name, business address, background info).
There is a $12 application fee. ($7 for the County Clerk and $5 for the Secretary of State.)
Step 3: Submit the notary commission application to the TN Secretary of State
The county legislative body (county commission) will elect you. Then the county clerk will certify your election and forward your application to the Secretary of State.
The Tennessee Secretary of State is the office that grants the notary commission to applicants and maintains records of all notaries public in Tennessee.
Once your application is approved, the Secretary and the Governor will sign your commission. It will be then forwarded back to the county clerk for record filing.
The county clerk will notify you once they receive your notary commission.
Step 4: Obtain a surety bond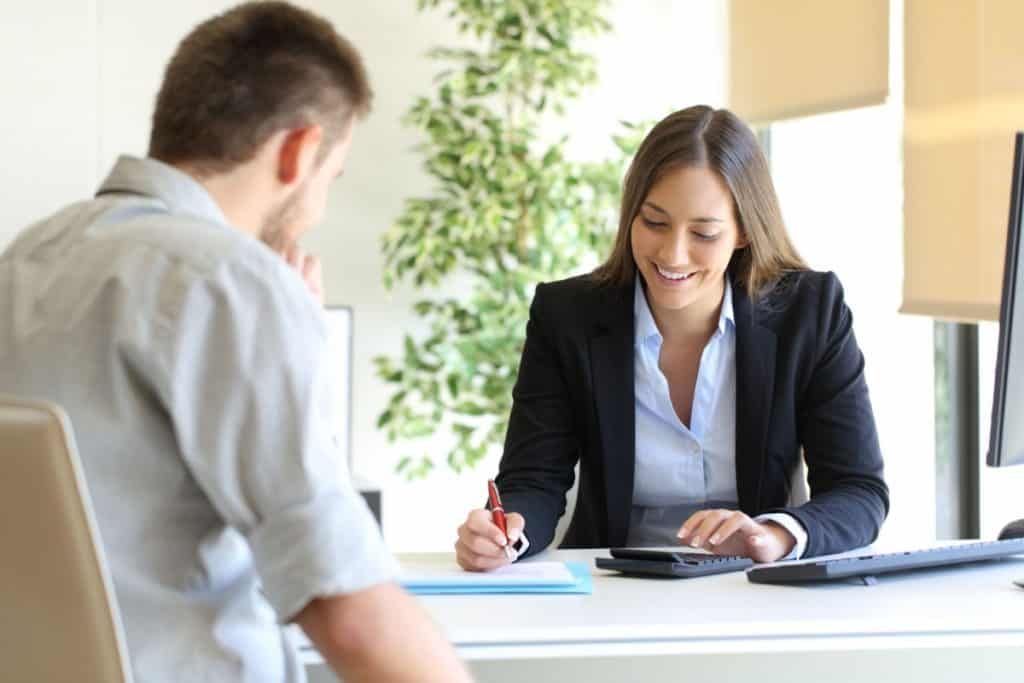 The TN Secretary of State requires you to purchase a $10,000 notary bond with a 4 years term. You may get it from a licensed surety such as a notary bonding company, an insurance company, or a notary organization. You could search for them online.
Note that the surety bond is to protect those for whom the notary public performs a notarization, but not you as a notary public. If you need coverage for your professional services, you should consider getting an Error & Omission insurance coverage (E&O).
I just checked with a surety bond issuer. Below is their premium structure.
| Coverage | Premium |
| --- | --- |
| $10,000 bond with $10,000 E&O | $50 |
| $10,000 bond with $20,000 E&O | $70 |
| $10,000 bond with $25,000 E&O | $80 |
| $10,000 bond with $30,000 E&O | $90 |
Step 5: Take an oath of office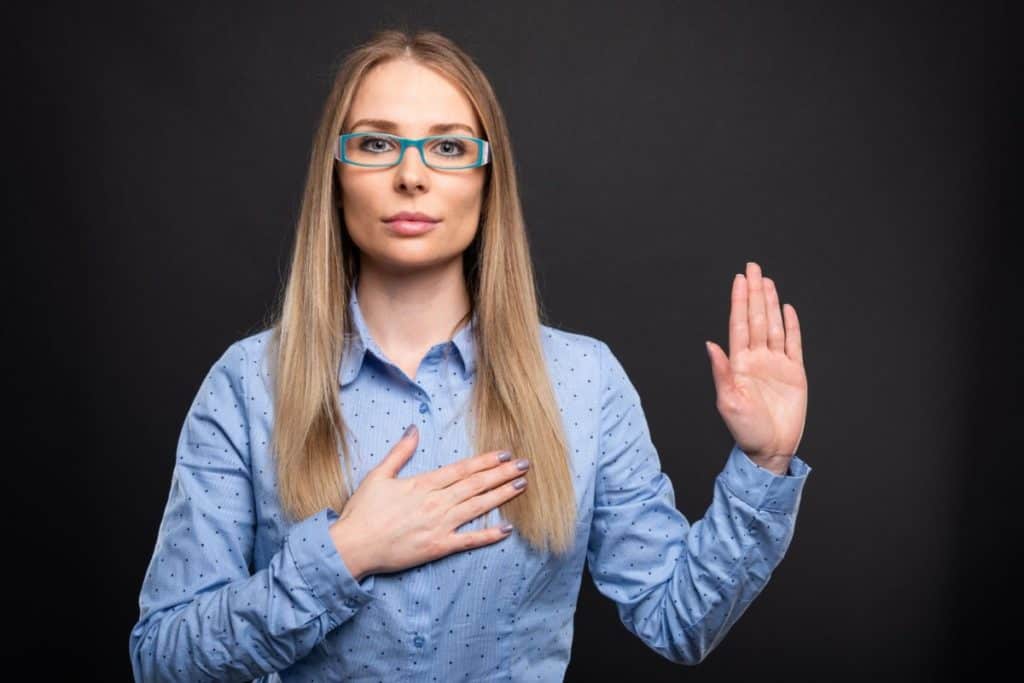 The next step is to bring proof of surety bond to the County Clerk and take an oath of office.
An oath of office is an affirmation that you agree to assume the duties of a notary public and that you will comply with the rules and laws.
Once you receive the Notary Commission Certificate, you should review and make sure all the details are correct. (e.g., your name, county of residence, commission dates).
Step 6: Get a notary seal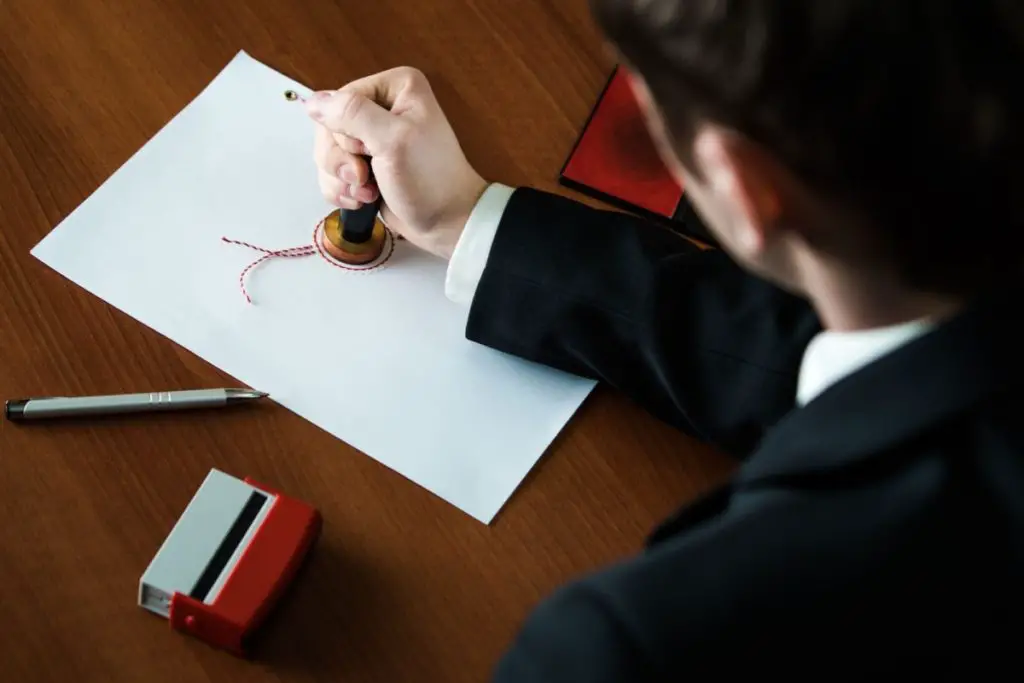 Tennessee notary law requires all notaries to use an official stamp or steal to authenticate all notarial acts. This helps you to include specific info in every document so you won't leave out any required details.
Its design must comply with the regulatory rules.
(a)  The secretary of state shall prescribe and design an official seal to be used by a Tennessee notary public. The seal of office may be imprinted by a rubber or other type of stamp. Such stamp shall imprint the seal of office in any color other than black or yellow, provided the color used to imprint the seal shall be clearly legible and appear as black when photocopied on a non-color copier….

Quote from Tennessee Code 8-16-114. Seal of notary public for the state of Tennessee Imprinting of seal Fee.
You may purchase the notary seal from office supplies store or at the county clerk's office. An interesting note is that the county clerk cannot charge you a fee for more than 20% of the seal's cost.
Also, you must keep the notary seal in a locked and secured area, where only you have direct and exclusive control of it. (e.g. a locked drawer or cabinet.)
Step 7: Maintain a good record of business practice with a notary journal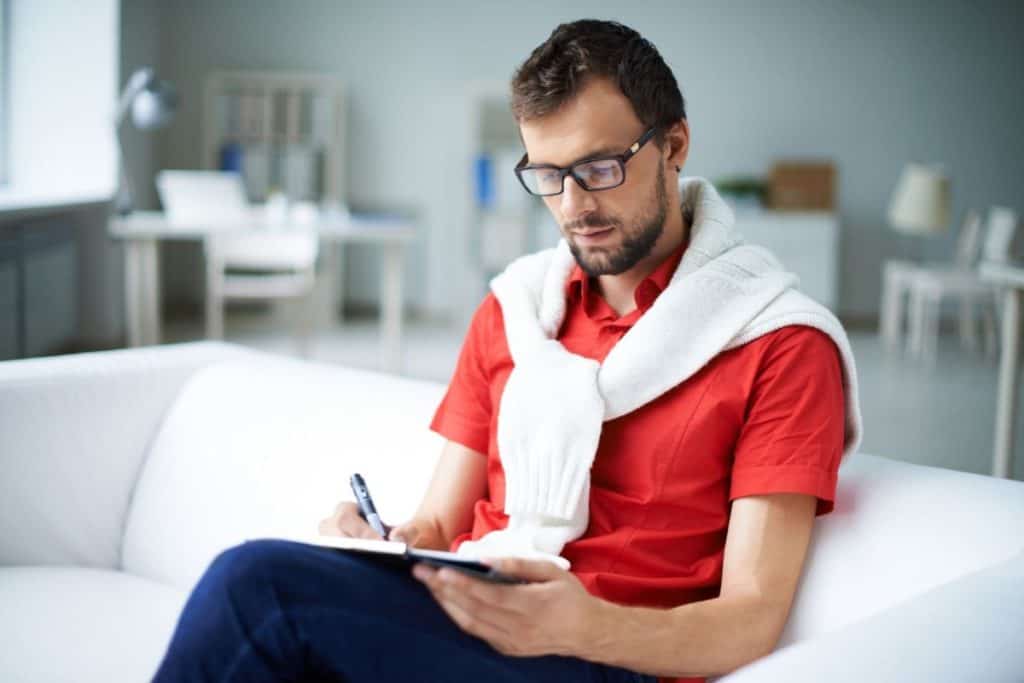 As a notary loan signing agent in Tennessee, the State laws require you to keep a well-round book or most states would call it "journal".
Maintaining a good record of your notary acts is an essential part of good business practice. It could serve as proof that you have taken reasonable steps to identify the signer of a document.
It is better to have a permanently bounded journal with numbered pages. You may find it at stationery, office supply stores.
Below are the items you should record in the notary journal.
1. The date of the acknowledgment, affidavit or other transaction;

2. The name of the person whose signature is being notarized;

3. To whom the instrument is being executed;

4. A description, including the date, of the instrument;

5. Whether the person whose signature was notarized was a personal acquaintance or what proof was shown prior to notarizing the signature (see definition of "satisfactory evidence," discussed later); and

6. What fee, if any, was received.

Quote from County Technical Assistance Service Institute for Public Service – Notary Public Handbook
Here's a Snippet of What Stephanie Espinal Think about Being a Notary Signing Agent!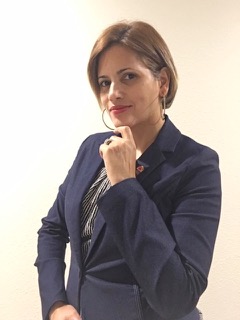 "My advice is that don't be afraid to start the loan signing career on a part-time basis. I would also tell them that they need to be passionate about the profession and not just because of the money. They must dedicate their time to learning the business and notarial laws from your state.  
You will be working with people's financial lives and any mistake you make with cause them a lot of money."  
– Stephanie Espinal, Notary Loan Signing Agent
Here's an exclusive interview with Stephanie. In there, she shared what it takes to be a notary signing agent as a side gig, her valuable journey, and secret sauce to success.
How to become an online notary in Tennessee?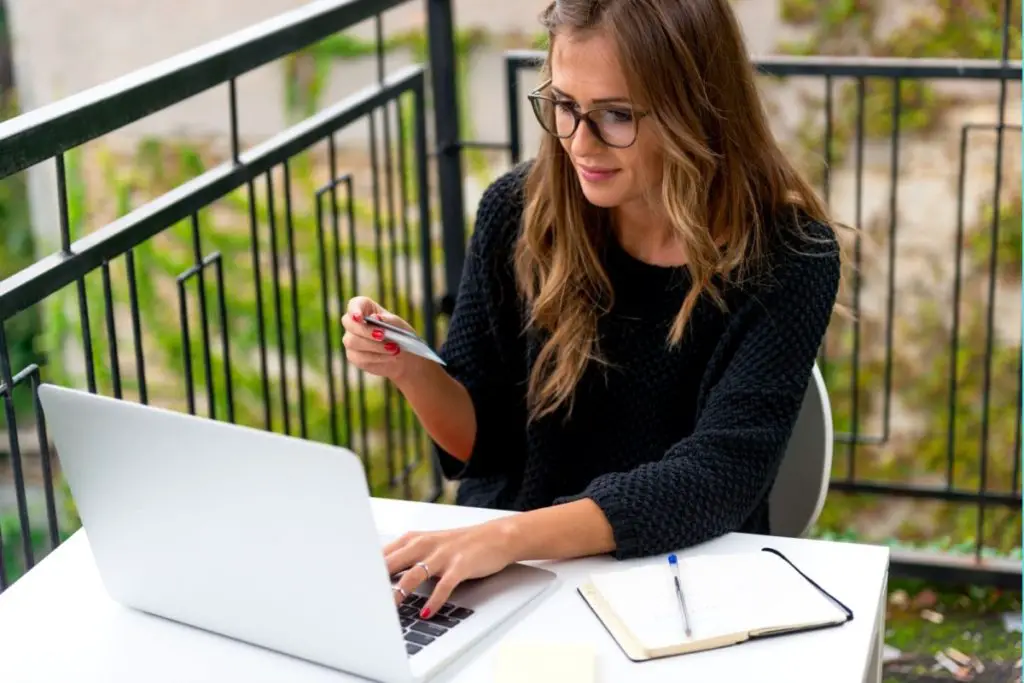 Remote online notarization allows you not to be physically present with the signer. Instead, you would verify their the signer's identity through video and audio conference. This is called "Online Notarization" in Tennessee.
So can you notarize an electronic signature in Tennessee? Yes, you can notarize an electronic signature in Tennessee. But this is given you can identify the signer with the proper steps and technology, physically located in Tennessee, and all other requirements have been met.
Here are the steps to become an Online Notary in Tennessee:
1) You must be an active notary public
2) Contract with a third-party technology vendor
Since this is online notarization, obviously, you need a technology platform to perform such notarial acts. However, since there could confidential information involved, you must choose a vendor with a high-level of security and meeting the Secretary's requirements.
You need to include the name of the vendor in the online notary application.
1. The technology to be used in attaching or logically associating an electronic notarial certificate, signature and seal to an electronic document;

2. The technology to be used in conducting identity proofing and credential analysis;

3. The technology to store and maintain a recording of the video and audio conference of the online notarization session.

Quote from TN Secretary of State – Online Notaries Public
Many states have an approved list of technology vendors, making life a lot easier for online notaries. Unfortunately, this is not the case in Tennessee. But you may need to spend a little bit more time to ensure the technology platform is complying with the rules.
3) Submit an online application to the Secretary of State
Here's the link to the application and there will be a $75 fee. Once the Secretary of State approves your application, they will issue an online notary public commission to you.
4) Familiarize with the Online Notary Rules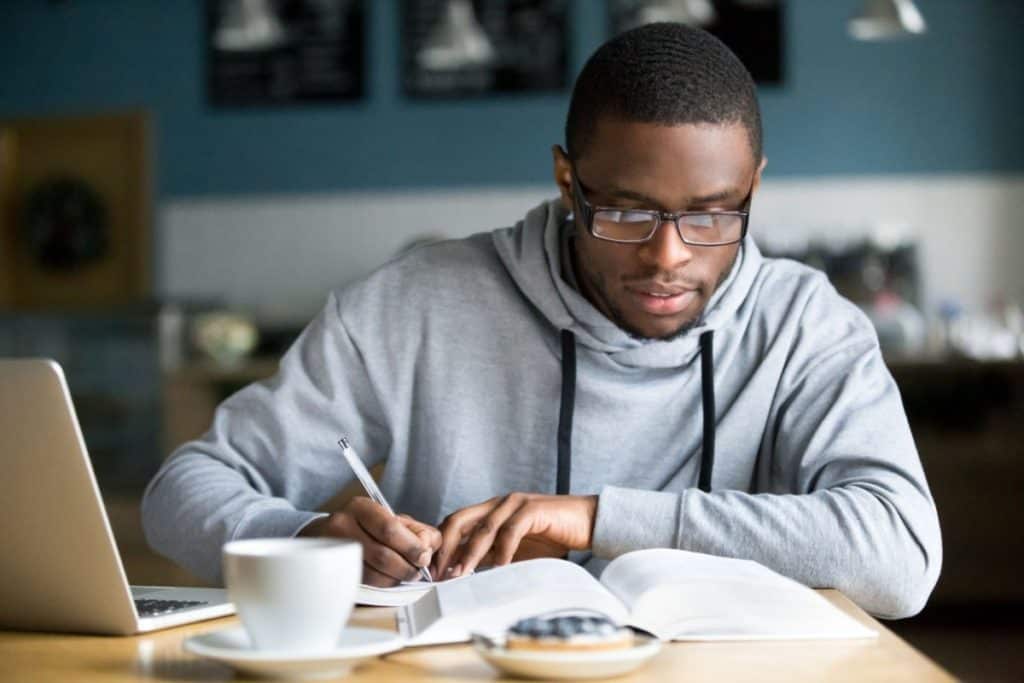 Well, you need to know what you can do and what you can't as an online notary. The best resource to learn about it as by studying the "Chapter 1360-07-03, Online Notaries Public." These are the rules layout by the Tennessee Department of State Division of Business Services. 
This is a 9 pages guide which covers the following topics:
Online Notarization
Application for Online Notary Public Commission; Renewal
Performance of Notarial Acts
Electronic Signature and Seal
Standards for Online Notarization
Fees
Changes after Commissioning
Termination of Commission
I'll leave a link at the reference section at the end of the post.
Here are some more info about being an Online Notary in Tennessee
At the time I'm writing the post, there are emergency rules imposed in Tennessee. According to Executive Order number 37, they waive the registration requirement to be a remote online notary in Tennessee. However, this could be a temporary measure due to the emergency. But whether they would revert to the online notary application process afterward is unknown yet. Therefore, you should check with the Secretary of State.
Your online notary commission will expire on the same date as your existing notary commission.
You must keep a secured record of your electronic notarization for at least 5 years
How much do notary loan signing agents make in Tennessee?
The average annual income of Notary Loan Signing Agents in Tennessee is $48,315. The income typically ranges between $28,202 to $57,344. Top earning loan signing agents in Tennessee are making over $85,547.
As a notary loan signing agent, you could work on different documents, but the loan signing in the real estate market could be a lucrative niche.
Top 10 Highest Paying Cities for Loan Signing Agents in Tennessee
| City | Annual Salary |
| --- | --- |
| Nashville | $49,949 |
| Clarksville | $45,030 |
| Kingsport | $44,900 |
| Murfreesboro | $44,811 |
| Knoxville | $44,736 |
| Franklin | $44,666 |
| Chattanooga | $43,477 |
| Memphis | $42,920 |
| Johnson City | $41,267 |
| Jackson | $41,263 |
source: ZipRecruiter – March 14, 2022
Can you make over $10,000/month as a loan signing agent? Be sure to check out our notary earning guide. You'll find a case study where a loan signing agent has built her business to such a successful figure.
Is there demand for notary loan signing agent in Tennessee?
As long as people are obtaining mortgages or refinancing their homes, there would be a demand for loan signing agents.
All originated mortgages in Tennessee
| YEAR | All originated mortgages |
| --- | --- |
| 2017 | 164,577 |
| 2016 | 174,965 |
| 2015 | 155,616 |
| 2014 | 131,171 |
| 2013 | 172,612 |
| 2012 | 180,686 |
| 2011 | 137,943 |
| 2010 | 153,282 |
| 2009 | 187,776 |
| 2008 | 163,188 |
| 2007 | 217,392 |
Source: Consumer Financial Protection Bureau – Home Mortgage Disclosure Act (HMDA) (July 22, 2020)
Some states are "Attorney States," which means only attorneys can coordinate the closing paperwork. Whereas, others are "Escrow States" where escrow companies would handle the mortgage closing.
According to the First American Title, Tennessee is a an "Attorney State." Here is a post that talks more about the differences escrow states and attorney states. And how would it impact your loan signing business?
I'm viewing the TN Notaries Search database, and there are 90,833 active notaries. However, there are only 241 online notaries. Since going paperless and remote working is the key trends in going forward, you definitely should consider getting registered as an online notary. This can bring a competitive edge to your notary practice.
If you want to succeed in the loan signing industry, you must check out this loan system training program. If you review the testimonials of his students, you'll be amazed at how the notary career changes their life after they learned from Mark Wills. (**)
How much does it cost to become a notary loan signing agent in Tennessee?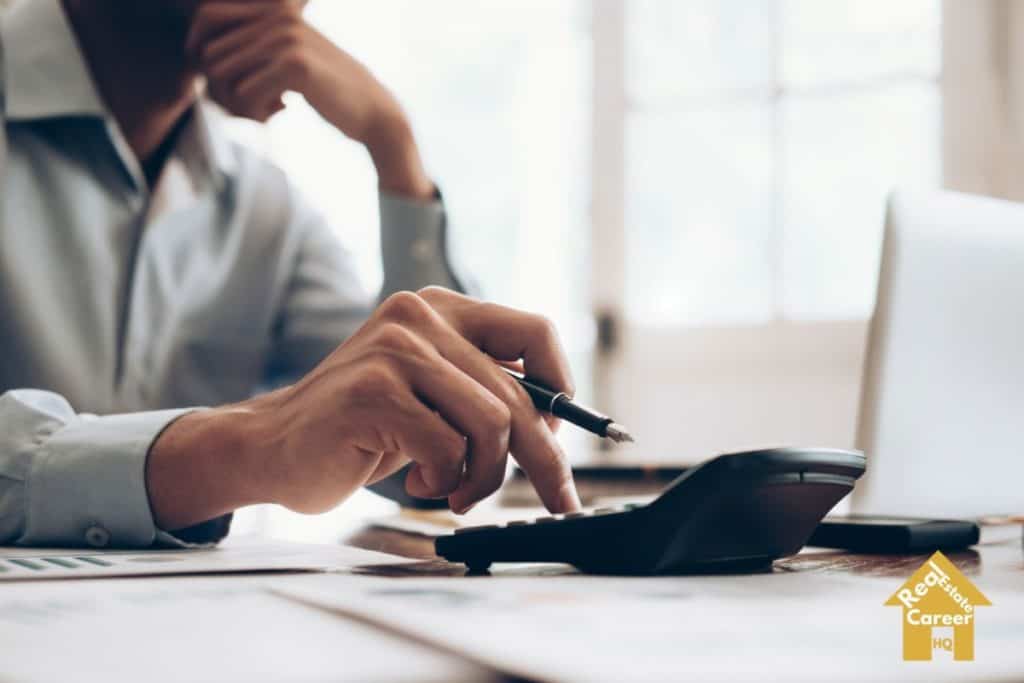 It costs approximately $112 to become a notary loan signing agent in Tennessee.
Here's a breakdown of the costs to start a notary signing business
| | |
| --- | --- |
| Notary Application | $12 |
| Surety Bond with E&O | $90 |
| Notary Stamp | $17 |
| Journal | $15 |
| Online Notary Application | $75 |
There could be other expenses involved travel expenses, car maintenance, auto insurance, remote notary technology, laptop and other business supplies.
What education do you need to become a notary signing agent in Tennessee?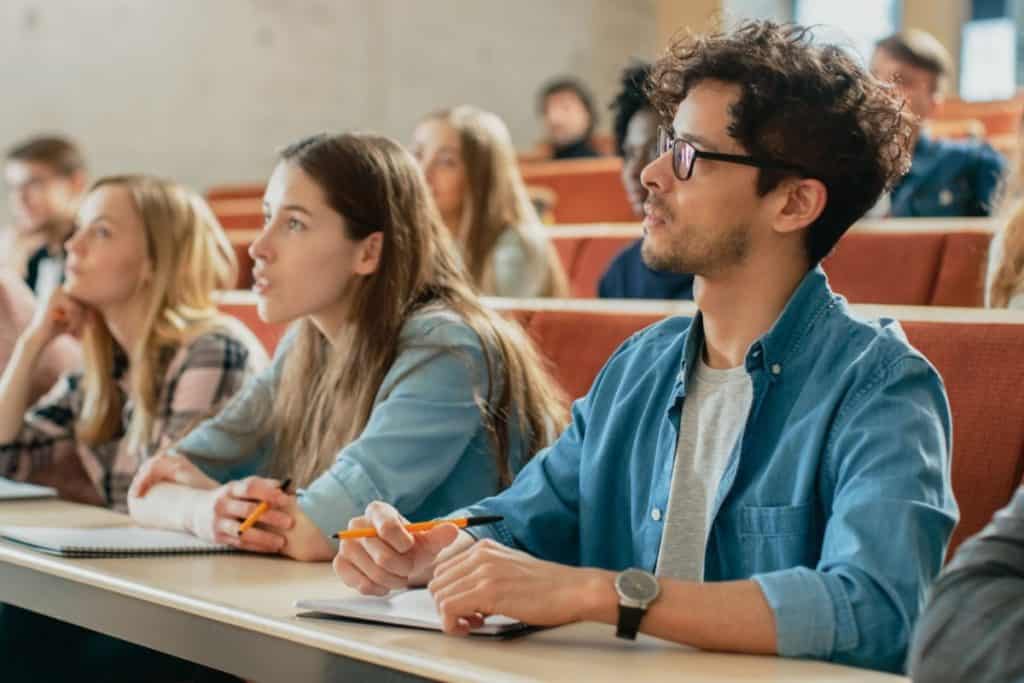 There is no education requirement to become a notary signing agent in Tennessee. But to achieve the best business practice in this profession, it is always good to equip yourself with notarial knowledge.
Some excellent resources include the FAQ page of the TN Secretary of State website, Chapter 1360-07-03, which covers the Online Notaries Public, and the Tenessee Code. 
I also found a Notary Public Handbook from the County Technical Assistance Service Institute for Public Service. This is a 14 pages guide that puts many notary concepts into an easy-to-understand format. The topics include:
Introduction
Notaries Public
Powers, Duties, Fees, Records, and Liabilities
Affidavits, Acknowledgements, and Depositions
Sample Notary Application
Sample Notification of Change of Address Tennessee Notary Public
You can find the links of these resources in the reference section of the post.
Can a felon be a notary signing agent in Tennessee?
Having a conviction for a felony may impact the application to become a notary signing agent in Tennessee. The Secretary of State needs to make sure that you are a person with credibility, truthfulness, and integrity to fulfill the responsibilities of the position.
But having a felony does not necessarily mean your application will automatically be declined. It depends on the severity and nature of the conviction. The Tennessee Secretary of State would review it on a case-by-case basis. 
(c)  In addition to any other eligibility requirements, each person applying for election as a notary public shall certify under penalty of perjury that such person:

     (1)  Has never been removed from the office of notary public for official misconduct;

     (2)  Has never had a notarial commission revoked or suspended by this or any other state; and

     (3)  Has never been found by a court of this state or any other state to have engaged in the unauthorized practice of law.

Quote from Justia US Law Tennessee Code 8-16-101
How long does it take to become a notary signing agent in Tennessee?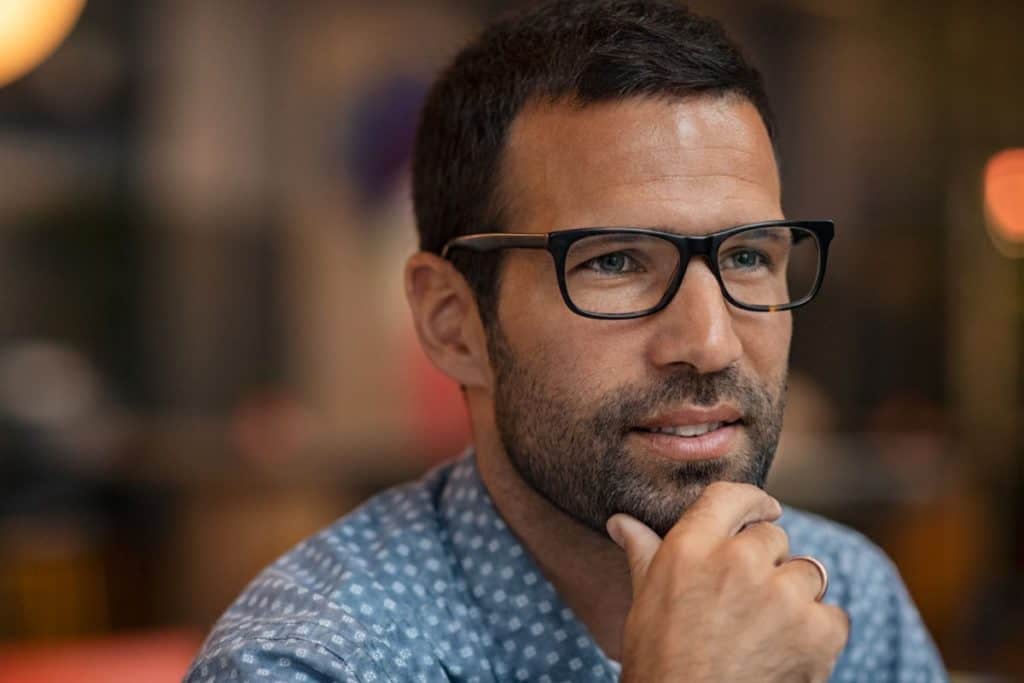 The processing time varies county by county. It's better to contact the county clerk's office for more info. But make sure to contact the one where you reside or maintain your principal place of business.
How to renew notary commission in Tennessee?
The notary commission term will last for four years. The renewal process is the same as obtaining your initial notary commission.
To avoid an interrupted business period, begin the renewal process in advance. Don't wait till your current notary commission is expired.
Can I notarize for a family member in Tennessee?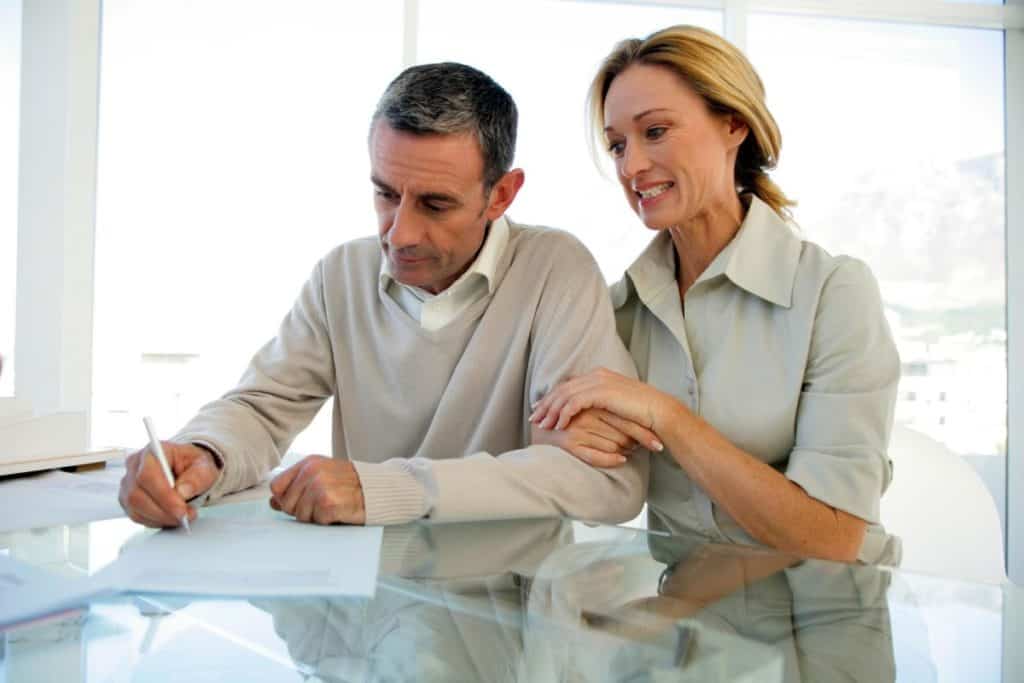 You must not notarize any documents where you have any financial or beneficial interest in the transaction. Therefore, notarizing a document for any family member could call into question, and such practice should be avoided.
The Office particularly states that a notary public is prohibited from notarizing his or her spouse's signature. That's because the spousal relationship may prevent the notary public from being impartial in the matter.
I have more questions about being a notary signing agent in Tennessee, where could I obtain more details?
You may contact the Tennessee Notary Commissions
312 Rosa L. Parks Avenue, 6th Floor, Snodgrass Tower, Nashville , TN 37243-1102
(615) 741-3699
TNSOS.ATS@tn.gov
If you are reading up to this point, I bet you must be interested in the notary signing profession. But why reinvent the wheel when there is a proven system that works? Many students had great success following the Loan Signing System (LSS) from Mark Wills. You may click here to check it out yourself. (**)
Disclaimer: The information in this post is for general information only, and not intend to provide any advice. They are subjected to change without any notice, and not guaranteed to be error-free. Some of the posts on this site may contain views and opinions from individual not related to JCHQ Publishing. They do not necessarily reflect our view or position.
(**) Affiliate Disclosure: Please note that some of the links above are affiliate links, and at no additional cost to you. Our company, JCHQ Publishing will earn a commission if you decide to make a purchase after clicking on the link. Please understand that we include them based on our experience or the research on these companies or products, and we recommend them because they are helpful and useful, not because of the small commissions we make if you decide to buy something through the links. Please do not spend any money on these products unless you feel you need them or that they will help you achieve your goals.
Reference:
First American Title- Your Guide to Real Estate Customs by State (source) 
Tennessee Secretary of State – Notary Commissions (source)
Chapter 1360-07-03 Online Notaries Public (source)
Salary.com – Notary Signing Agent Salary in Tennessee (source)
ZipRecruiter – Loan Signing Agent Salary in Tennessee (source)
Consumer Financial Protection Bureau – Home Mortgage Disclosure Act (HMDA) (source)
SuretyBonds.com – Tennessee Notary Bond (source)
County Technical Assistance Service Institute for Public Service – Notary Public Handbook (source)
Justia US Law
State of Tennessee Office of the Attorney General – Opinion No. 10-97 (source)