(**) Disclosure: This post may contain affiliate links, meaning our company, JCHQ Publishing will get a commission if you decide to make a purchase through the links, but at no additional cost to you.
In the past few months, I talked to many successful notary loan sign agents and wrote posts on becoming one in all the different states. I ought to admit that this profession indeed provides a tremendous career opportunity.
Being a loan signing agent can be a good job. It has excellent income potential. Many can earn between $75-$200 for each signing job. Signing agents can also enjoy having flexible work hours according to their availability. The startup cost and the barrier to entry are relatively low. 
Before we start, I want to ensure you understand that a loan signing agent is not the same as a loan officer or mortgage agent. Whenever a person needs to borrow a mortgage or refinance their property, loan documents will be involved. Your role as a loan signing agent is to ensure that the paperwork is correctly signed.
You would verify the signer's identity, witness their signatures, affix a notary seal on the documents, and then forward them back to the escrow offices or signing services companies.
This article will discuss the benefits of being a notary loan signing agent in-depth and other important considerations for this occupation.
Not only that, but I also talked to several loan signing agents. They are willing to share their valuable viewpoints about this career. I'm confident that this will give you a clear picture of this profession, thus leading you to make an informed career decision.
Would you like to learn how to make $75 to $200 per signing appointment? You must check out the Loan Signing System from Mark Wills. (**) This is one of the best training programs for loan signing agents. Many students have achieved remarkable business success after taking this program.
Here is why so many people love being a loan signing agent!
1) Tremendous earning potential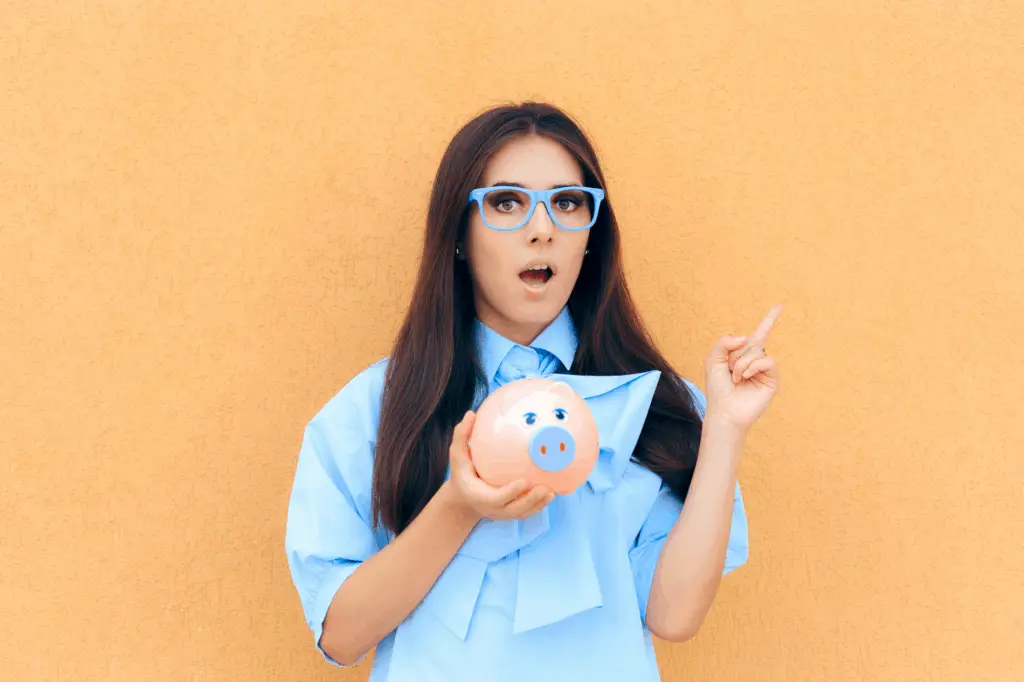 Although being a notary public allows you to handle different types of documents (i.e., marriage certificate, POA, living wills), loan documents are really the bread and butter of the business.
The reason is other notary works would have a maximum fee you could charge for each signature. They typically could range between $10 to $20. But completing a signing job for a set of loan documents could be as lucrative as $75 to $200.
Each job may only take 1 to 2 hours to complete. I have met signing agents who could take on several appointments every day.
Here's a guide on how much notary signing agents are earning in different parts of the country. You'll also find a case study where a signing agent who is consistently making over $10,000/month.
2) Great flexibility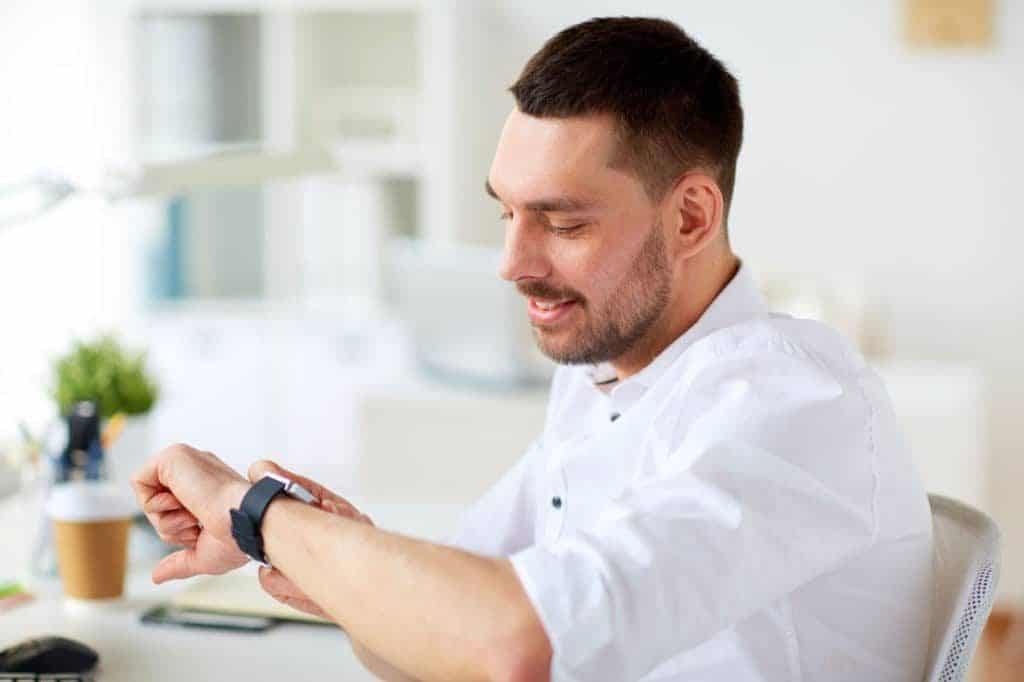 Unlike a regular 9 to 5 job, being a loan signing agent does not have fixed work hours. You would take on signing jobs based on your availability. This allows you to schedule according to your lifestyle. So you won't miss out on important dates such as going to your kids' school play, graduate ceremony, or celebrating the anniversary with your spouse.
Furthermore, you may decide only to serve specific regions. I have met several signing agents who focus on businesses close to their neighborhood. This significantly reduces their traveling time.
3) Ease of entry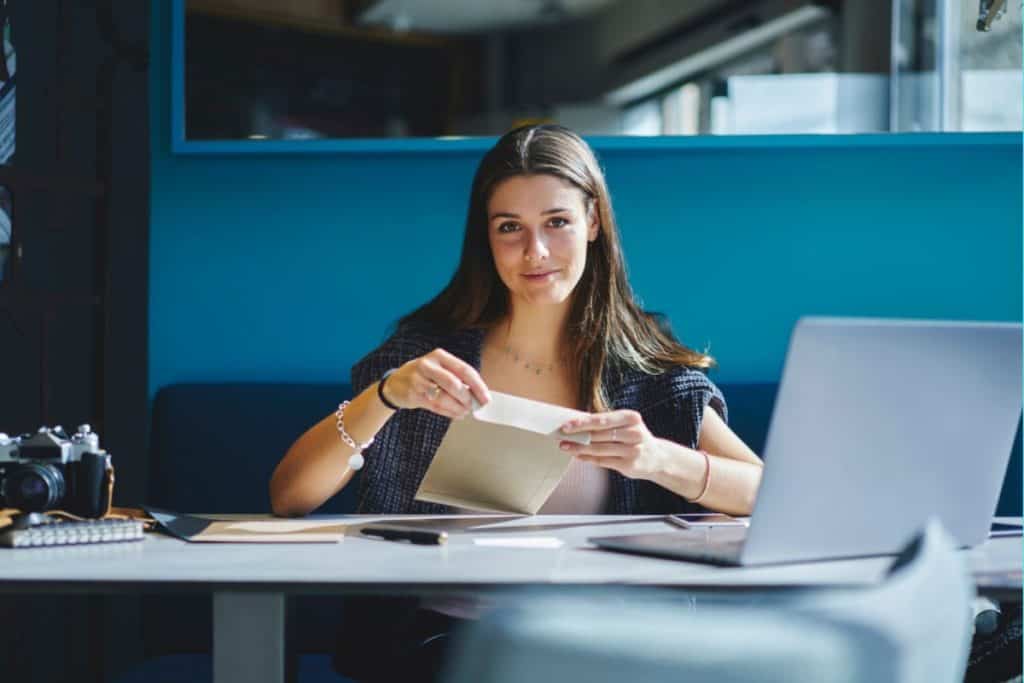 In most states, to become a loan signing agent, you just need to get a notary public commission from the Secretary of State's Office. (Except for Maryland, Indiana, Virginia, where an Insurance Producer License is required.)
Some states require you to take a course or pass an exam. But I have read through some of the contents, and I don't think they are overly complicated.
While some parts of the country do not even have such a course or exam requirement, you only have to submit the application and pay for the filing fee.
I want to clarify that I'm not saying being a loan signing agent does not require professional knowledge. In fact, loan documents often are crucial to a real estate transaction, so you must know the proper procedures and best practices.
Compared to other real estate professions such as salespeople or appraisers, it takes a lot less time and investments to become a notary loan signing agent. Typically speaking, it only takes a few weeks to obtain a notary public commission certificate.
4) The cost to run a loan signing business is very affordable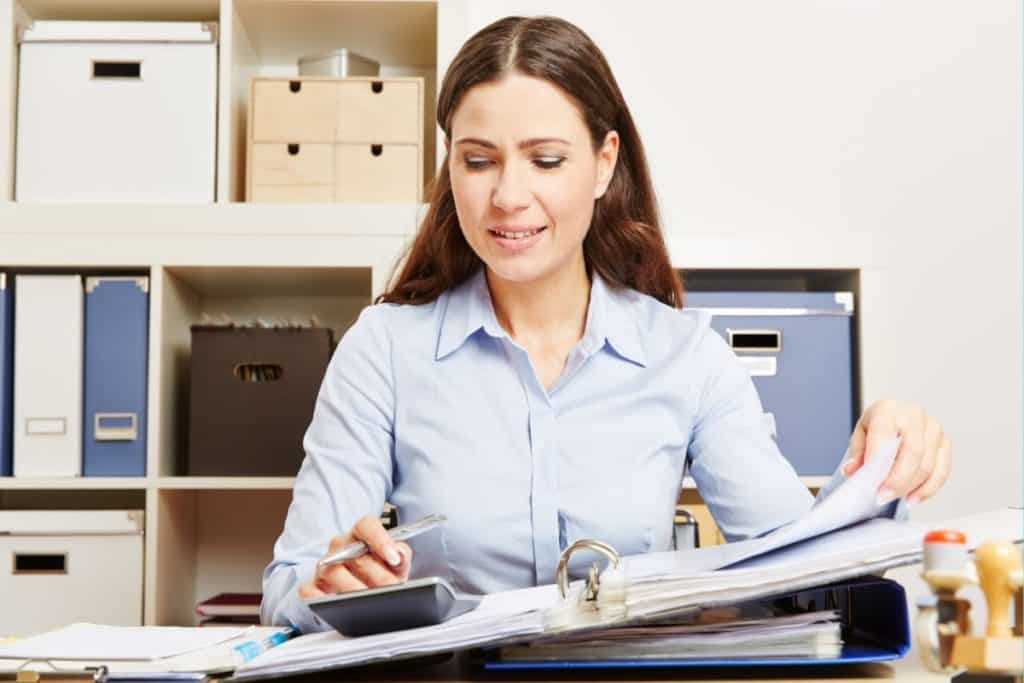 In most states, the startup cost is under $300, including the filing fee, surety bond premium, course, and exam fee. So by just completing a few signing assignments, it can easily cover the startup cost.
Although there could be other expenses such as traveling, E&O, laptop, printer, software subscription, they are a lot lower when comparing to a brick and mortar business.
"Education or a solid background is necessary to perform your job as a loan signing agent." – Christine Pardo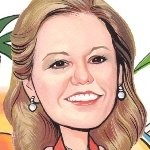 Christine Pardo, Notary Signing Agent -Remote Online Notary at Pardoca Advantage
"I started in a title office and became an independent contractor ( read: entrepreneur) about 15 years ago. I have been a mobile notary specializing in real estate transaction for over 20 years.
I serve the Broward County Florida area. These closings are anything from a single document to refinances, purchases, sale , cash deals and more. This year I started offering RON closings. As RON closings become more popular I am dramatically growing that sector of my business."
Do you think it is necessary to have related work experience or educational background to become a loan signing agent?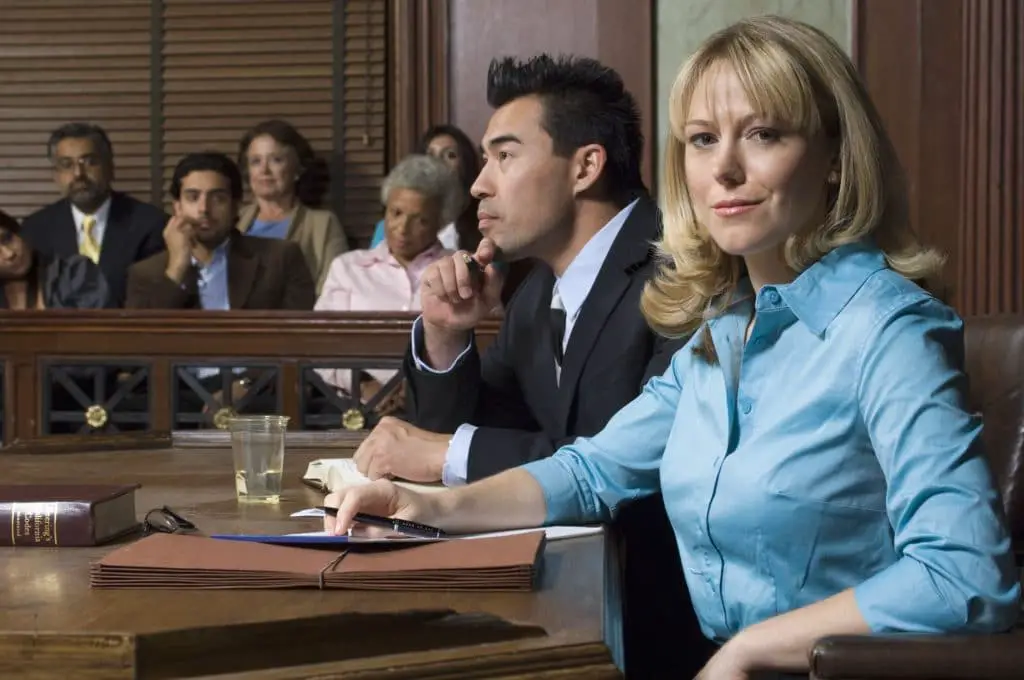 Note: This is a stock photo and not Christine Pardo.
"Absolutely! A loan signing agent has the responsibility of protecting the principal's privacy and ensuring the documents are properly executed. An error in our day may cause the principal extreme financial, legal or personal hardship or the title company or lender a loss.
We may even be called upon to testify if the transaction is ever taken to court. Title companies are relying on us to get the job done – accurately, professionally and with a smile. We are the face of the title company. Error we make may cause them to lose future business. Or an improperly executed loan package may cause the lender financial or legal losses. What we do is very important.
That said, yes – education or a solid background is necessary to perform your job as a loan signing agent. A good training course will teach you the process, what to watch for, what is expected, how to go above and beyond for your clients, guide you as to where to find business and how to approach marketing. A good training class will provide the tools needed to be successful
It will also give you the confidence you need to be your best. Knowing what you are doing before you even close your first transaction will be the best for starting out.
Of course, there are some who can work around a formal quality training program, but the efforts and time involved will be great. There are you tube video and such. Many have poor or incomplete information. Of course, if you have experience in the RE or title field, have a mentor or guide, are willing to the research, then yes, you too, can be a great loan signing agent.
Can you tell? That is a hot spot for me!"
Do you think being a loan signing agent is a good career?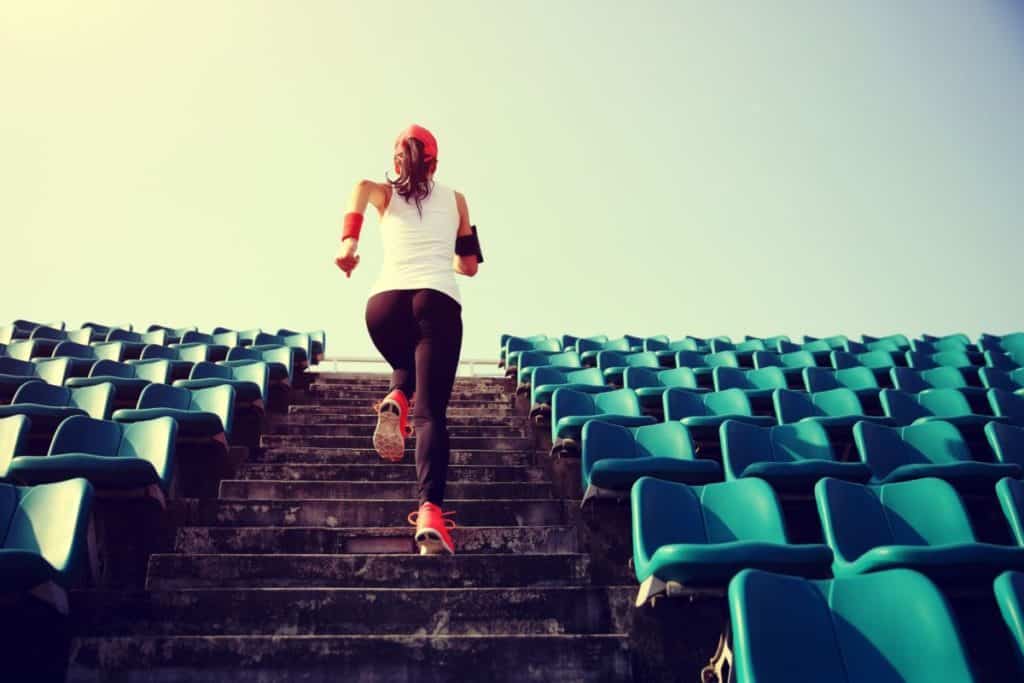 Note: This is not Christine Pardo, but a stock photo
"It is for me. I prefer business to business. Yet, I still get to work with the general consumer. I believe LSA career will be what you put into it. But isn't that the same with most "careers" or maybe the difference between a job and a career.
I like the non-routine aspect. I can wake up in the morning with nothing scheduled for the day and end up working until 10pm with several closings.
But, like any other independent contractor business – you have to be a self-starter. No one is going to follow up with you and make sure you are marketing enough. No one is going to make sure you wake up, and get to your desk by 9am. You have to want it enough to make it work. You time is not your own, rather, it is your customers. Don't feel like taking that closing? They may not call you next time.
It is cyclic. Right now, we are crazy busy thanks to low interest rates. Even each week of a month is different. Days of the week too! You must know how to budget and plan.
No benefits. No paid sick days or vacation days. No insurance. No lunch hour. No overtime. You are responsible for yourself and your employees if you got them.. Yet, you still have bosses (customers) you have to answer to. Definitely,  a different world than a 9-5."
What advice would you give to someone who wants to become a loan signing agent?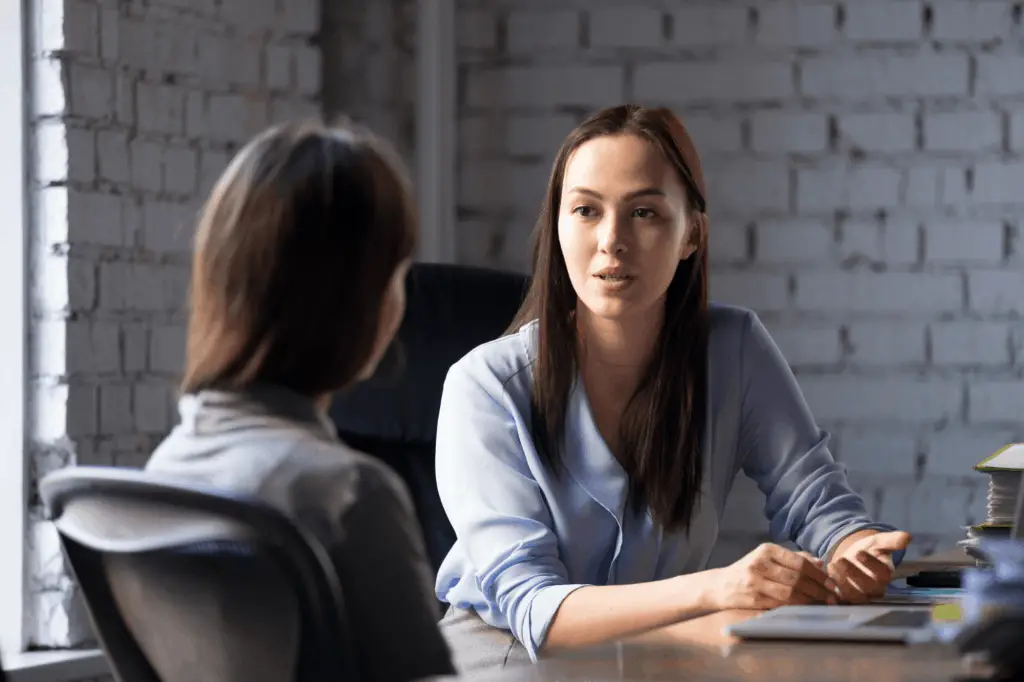 Note: This is not Christine Pardo, but a stock photo
"Become an excellent notary public. Know your state laws and regulations forwards and backwards. Know your Governor's manual – forwards and backwards. Know how to properly perform all types notarizations.
Go to the NNA, Facebook Groups, Google,  read up and research and learn more about LSA life and decide if it is right for you. Then take NNA's – NSA certification and background. Get you E&O insurance.
Take a good training class with help in marketing and business development as well as how to close a loan. For many a mentor works well. Think about how you learn best and find a the source for skills that will work for you.
Go out and be the best darn LSA you know how. Then learn some more and be better than you were last year."
"Companies that hire loan signing agents are looking for someone willing to go that extra mile to get an assignment completed, correctly and without errors." – David Vidal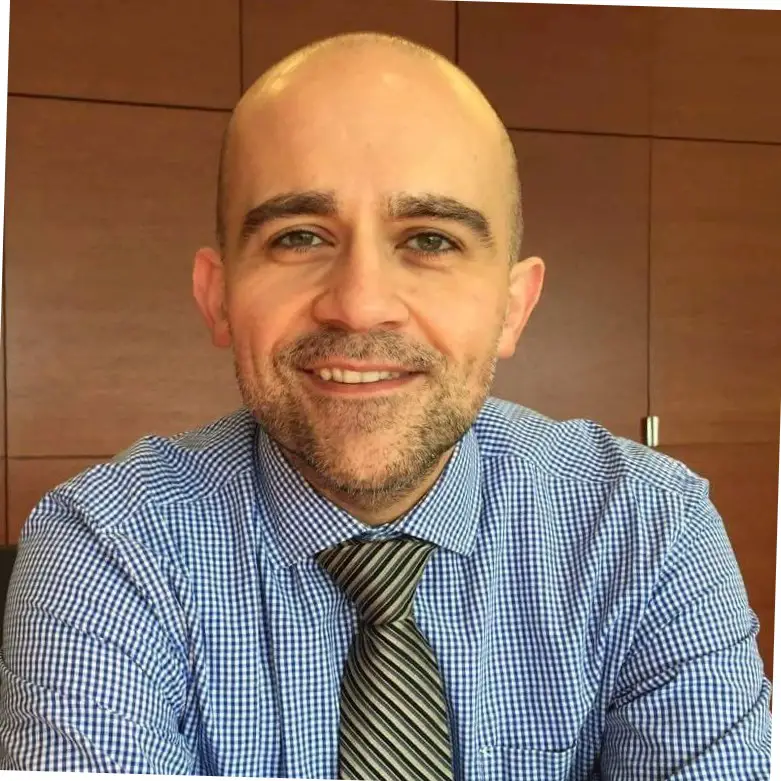 David Vidal, Owner. Loan Signing Agent and Mobile Notary at Vidal Notaries, LLC
"My wife (Catherine) and I are the owners of Vidal Notaries, LLC, a two-person notary service specializing in conducting real estate related closing transactions.
As a company, we have worked on a myriad of transactions including mortgages, cash deals, sellers' packages, transfers of ownership. However, because of the recent rate drops the bulk of the assignments I have been working on are refinances. I am seeing some incredible things happening with every refinance I close. Many folks are saving a ton of money either by lowering their monthly payments, lowering their terms, or pulling equity from their homes for various reasons, all by refinancing.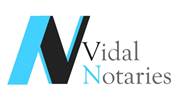 We are a mobile notary service, and always on the road helping clients at locations convenient to them. We are in central New Jersey and cover a large part of the state. Our home base is Middlesex County, but we are constantly travelling to the surrounding counties. What can I say, I like to drive. The company tagline is "We bring the stamp to you" ™.
As for RON, we are currently not focused on offering these services as New Jersey does not yet have a concrete RON policy in place. Due to the pandemic, the governor did approve an executive order that allows for remote notarizations to be conducted, but this is a temporary policy, and not yet in place for lending transactions as many lenders simply do not have the systems in place. However, once a firm RON policy is approved by the state, I plan on bringing the company up to speed on this and offer it as a service.
As for languages, I facilitate loan closings in English, Portuguese and Spanish. Being fluent in another language is a plus in this industry and makes you more saleable."
How long have you been a loan signing agent?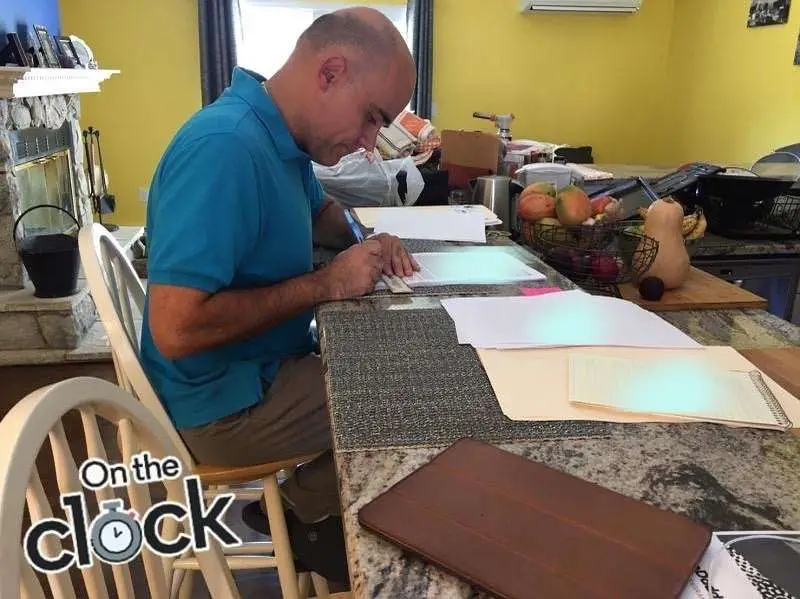 "Although I have been a commissioned notary public for 10 years, my loan signing experience is more recent. I have been a professional loan signing agent for 2 years.
Before working professionally as a loan signing agent, I was working on closing Purchase and Acquisition documentation for Commercial Loans held by a financial institution.
I was aware of the loan signing function, but never considered it a business opportunity until a few years back when I came across the Loan Signing System, a training program designed by Mark Wills centered around the loan signing industry. Cathy and I realized the potential and started Vidal Notaries, LLC, working directly with Title/Escrow companies and lenders to facilitate their loan closings."
(Jacob: "Here's the link to the LSS training program. In there, Mark Wills will go over how to to make $75 to $200 per signing appointment. He will also teach you practical tactics in becoming a successful notary signing agent") (**)
What was your previous work experience? Do you think it is necessary to have related work experience or educational background to become a loan signing agent?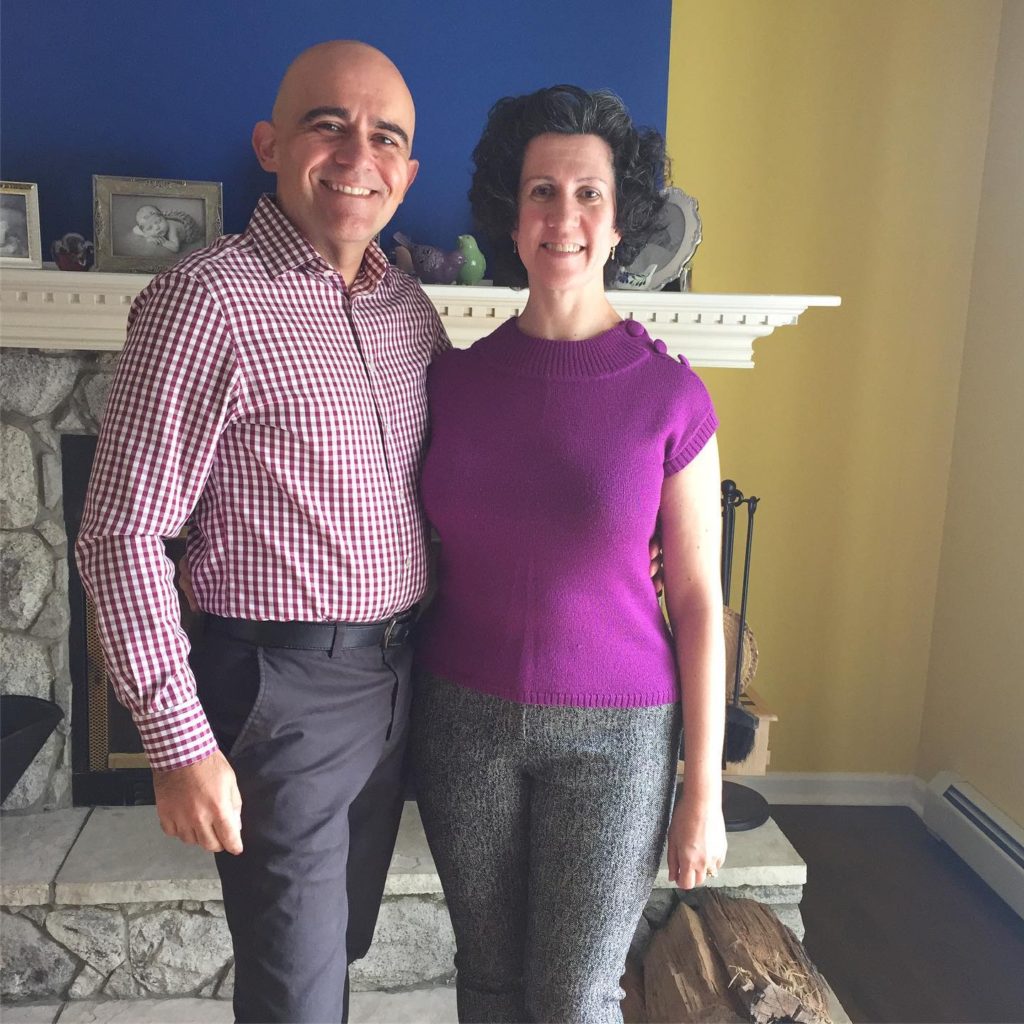 "Before becoming a professional loan signing agent, I worked in the banking industry. My banking career started in the Marketing Department of a regional bank here in NJ.
However, the entity had an aggressive rotation policy, and gave its employees the opportunity to work in other departments. As such, the credit department was one of those experiences for me, and where I ended up spending the bulk of my banking life.
In this department I learned the ins/outs of credit, experience that has helped me immensely as a loan signing agent. Unfortunately, the 2008 recession and mortgage debacle forced the bank to close. Luckily, I was given an opportunity to stay on board a few more years with its parent company and given the responsibility of managing a $380 million loan portfolio.
In this responsibility I further enhanced my knowledge of credit (both Commercial and Residential), managing the daily servicing of the portfolio, and helping to liquidate the portfolio by creating loan sale packages to be presented to loan brokers and private investors.
I do not know if my experience/background is necessary to become a loan signing agent, but it has helped me immensely. When presenting a loan package to a borrower, there are often questions they want answered before they begin signing.
My knowledge of the credit process, and experience with the documents allows me to answer their questions quickly, confidently and efficiently. Additionally, the contacts I have from my banking days have turned into phenomenal marketing opportunities.
My wife is an example of someone who is a phenomenal loan signing agent yet had no real experience in banking. She is a former paralegal, and her experience dealing with sensitive information and situations has been her key to success. Basically, she teaches me what she knows, I teach her what I know."
Do you think being a loan signing agent is a good career?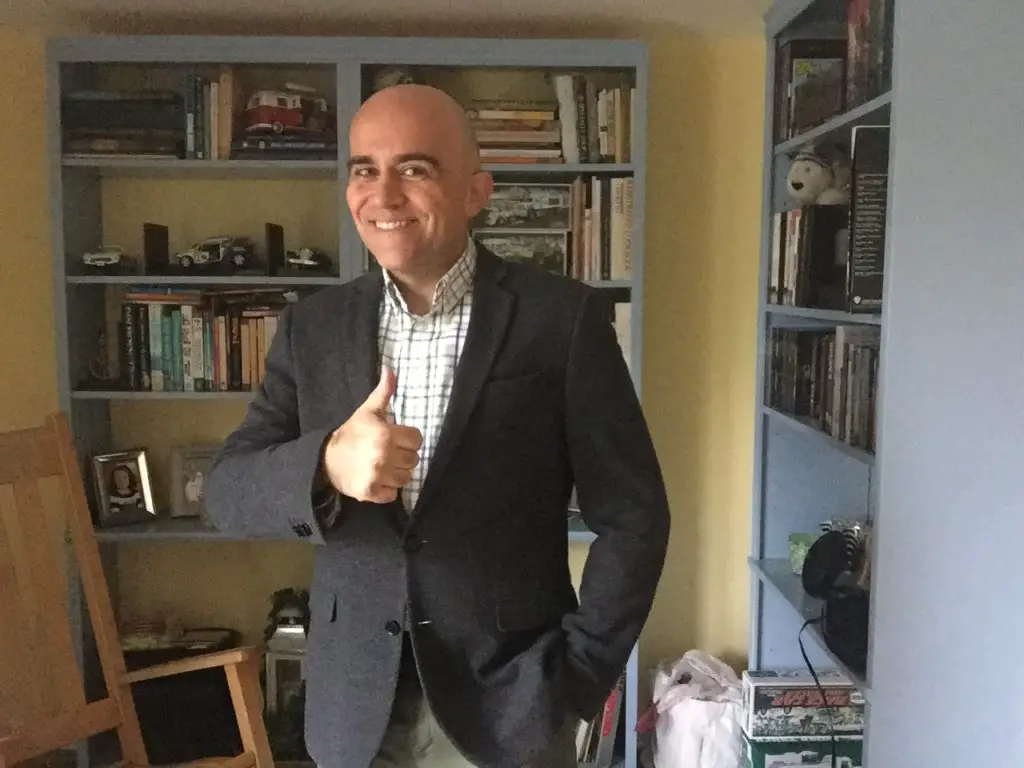 "I do indeed think that being a loan signing agent is a good career…this is of course as long as the person is willing to put the time and effort into building relationships, marketing, building a reputation, enhancing their knowledge base of notary law, and being an asset to their clients.
Anyone entering this industry with the "get rich quick" mentality will not do well. Companies that hire loan signing agents are looking for someone willing to go that extra mile to get an assignment completed, correctly and without errors.
Those who feel they can simply submit shabby work and collect a check will quickly be weeded out by the industry."
What advice would you give to someone who wants to become a loan signing agent?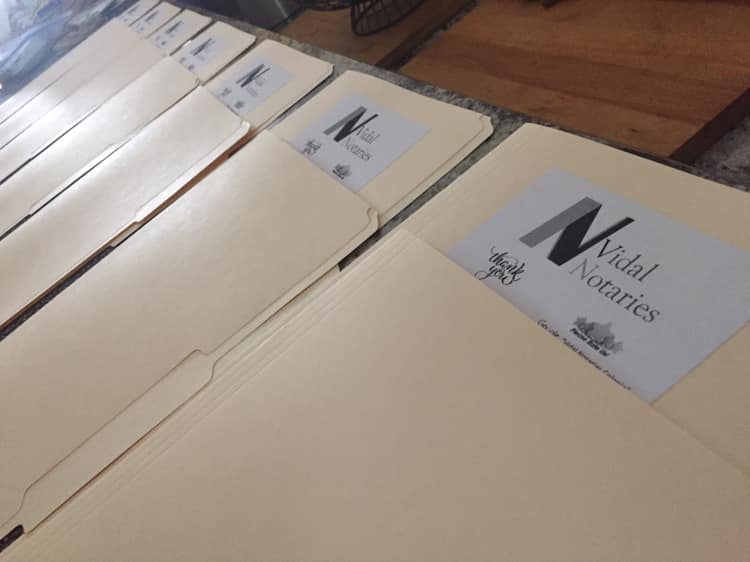 "I get asked this question a lot, and to everyone who asks I always give the same key advice:
Learn to be a great notary before you jump into loan signing. Learn your state's rules and regulations, learn the do's and don'ts, seek out the best practices.
Do not fly blind and invest in a good certification course. I personally recommend the Loan Signing System by Mark Wills. It has been a great resource in getting our business off the ground and learning the particulars of running a loan signing business. Also, by investing in the LSS, you become a part of a network of like-minded professionals who only want nothing but success to come your way.
Another certification to consider is that from the National Notary Association. Most title/escrow companies want their loan signing agents to carry this certification.
Although this is one of the cheapest businesses to start, do not start it on the cheap. If you cannot afford the below items, then hold off on getting started until you can. Basically, you will need $1,000 to $2,000 to start:

You will need minimal equipment, but a dual tray laser printer, a good multi page scanner, and a reliable computer are a must.

Get at least $100,000 Errors and Omissions coverage.

And you will need an initial stock of supplies
Reliable transportation. And by this, I mean a reliable car. Unless you live in a city and do not expect to leave that area for work…you will need a reliable car…you will be driving a lot. If you are thinking you will do this with ride share services, let me tell you now that it will not work.
If you do not already do it…learn some basic bookkeeping and accounting. You are a business now; you will need to keep your invoices and payments on track.
Once you do get started…HAVE FUN. Let your personality shine while you are doing a signing. A smile (even one behind a mask right now) is a great icebreaker and helps you build trust quickly with the signer your helping."
"I love networking and connecting with other Notaries and learning what they do business-wise." – Luisa Cook.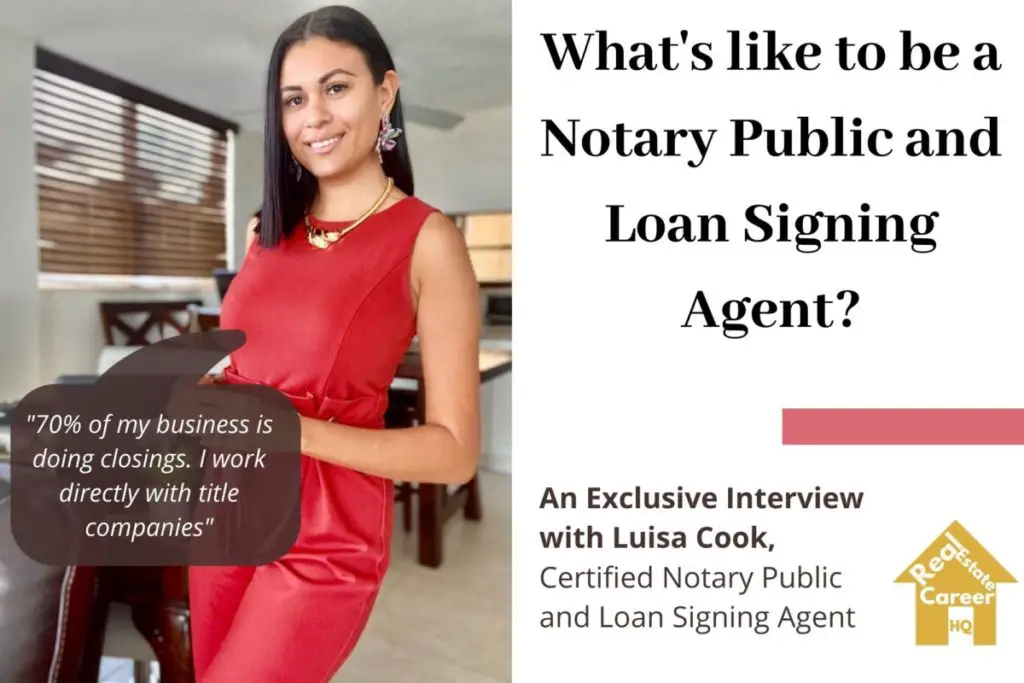 Here's an interview I had with Luisa, where she shared with us, "What is it like to be a Notary Public and a Loan Signing Agent?"
" I love being a Notary because I love working with documents, and it also allows me to help my community and meet wonderful people all over Central Florida. " – Stephanie Espinal.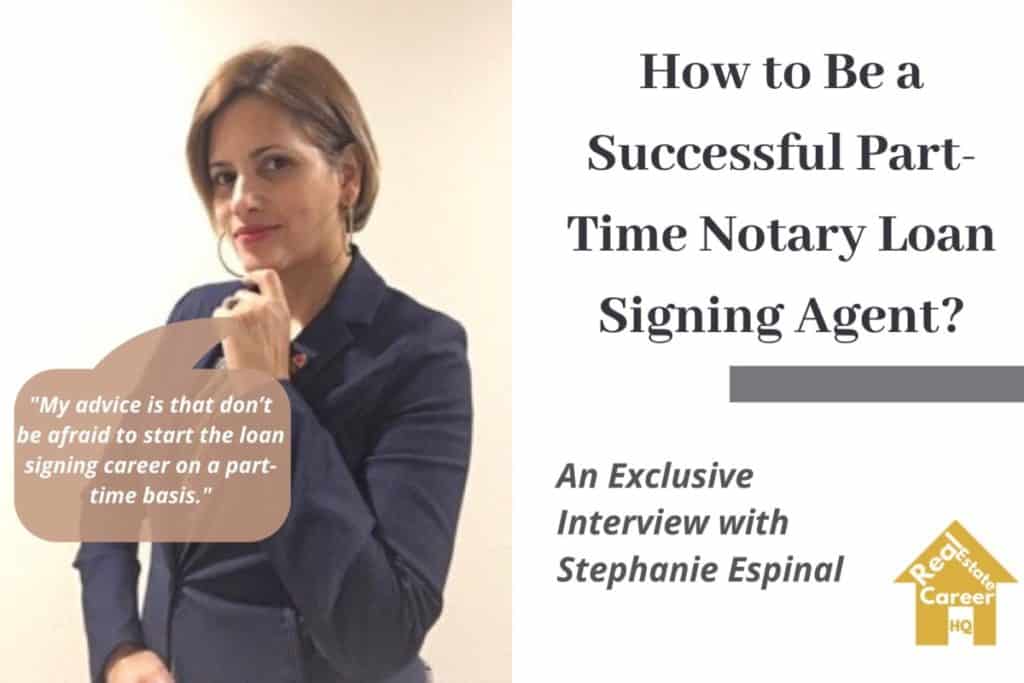 If you want to know "How to Become a Successful Part-Time Loan Signing Agent," make sure to check my interview with Stephanie.
"Be patience at the beginning because this is not a business that is built overnight." – Melina Fuenmayor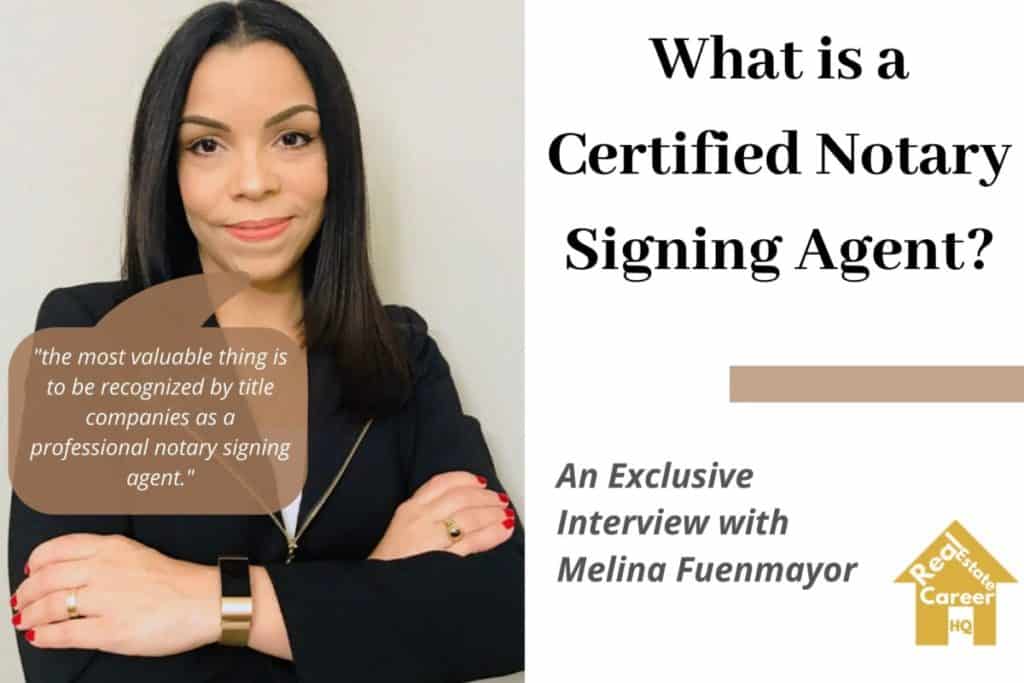 If you wonder whether it is worth becoming an NNA Certified Signing Agent, here's a post for you. In there, you'll find Melina's first-hand experience with this program.
The Bottom Line
As you could see, many people love their career as a notary loan signing agent. Some enjoy the flexibility of the work schedule and control over the business activity. And to be successful in this field, you must be willing to put effort into building the business and continuously upgrade the notary knowledge.
Whether this profession is right for you would depend on your personality and expectation toward this career. 
If you are a detailed person who enjoys driving around and meeting different people, this could be an excellent occupation for you.
Last but not least, I want to thank all the incredible loan signing agents who provide their valuable feedback about this industry.
I hope you'll find this article useful and wish you all the best in the loan signing career. 
If you are reading up to this point, I bet you must be interested in the notary signing profession. But why reinvent the wheel when there is a proven system that works? Many students had great success following the Loan Signing System (LSS) from Mark Wills. You may click here to check it out yourself. (**)
Disclaimer: The information in this post is for general information only, and not intend to provide any advice. They are subjected to change without any notice, and not guaranteed to be error-free. Some of the posts on this site may contain views and opinions from individual not related to JCHQ Publishing. They do not necessarily reflect our view or position.
(**) Affiliate Disclosure: Please note that some of the links above are affiliate links, and at no additional cost to you. Our company, JCHQ Publishing will earn a commission if you decide to make a purchase after clicking on the link. Please understand that we include them based on our experience or the research on these companies or products, and we recommend them because they are helpful and useful, not because of the small commissions we make if you decide to buy something through the links. Please do not spend any money on these products unless you feel you need them or that they will help you achieve your goals.