(**) Disclosure: This post may contain affiliate links, meaning our company, JCHQ Publishing will get a commission if you decide to make a purchase through the links, but at no additional cost to you.
If you are already a notary, you should know how amazing this business can be. You can earn a good income and have flexible work hours. Unlike a brick-and-mortar business, you can start a notary business with very little money. You just need to get a notary commission, a seal, and a printer.
However, these are only the basic requirements. To run a "successful" business, you are going to need a lot more preparation than that. You need to know how to market your business, where to get signing appointments, and effective ways to generate business from industry partners.
Mark Will is one of the top-notch coaches in the notary field. In his training program, Loan Signing System, he covers pretty much everything you need to know about getting started in the notary business, from setting up your business to marketing your services to closing the loan signing appointment.
(If you are unfamiliar with LSS, here's a review I wrote on it. In there, not only you can find details about the training program but also feedback from actual signing agents who took the program.)
Before, the training focused mainly on the loan signing part of the business- for example, signing for mortgage or refinancing documents. But there are lines of notary business that can also be financially rewarding- such as administering oaths, taking affidavits or depositions, acting as an official witness to signatures on powers of attorney documents, wills and trusts, and wedding official.
Realizing such huge missing opportunities, Mark is expanding his teaching to a "Complete Notary Mentorship (CNM)" program. 
Furthermore, Mark is not doing this alone. Due to the massive scale of the LSS community, he is now bringing in experts from different fields to enhance the program's quality. 
6 Pillars of the Complete Notary Mentorship (CNM)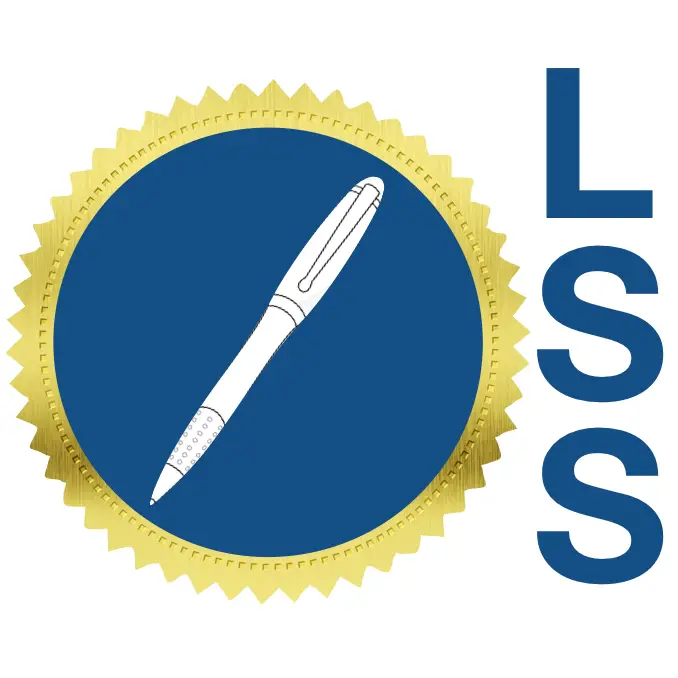 1) Diversity your income with additional revenue streams
As mentioned earlier, there are other income streams of being a notary besides loan signing. This is why Mark Will includes training materials on RON, General Notary Work, and E-Closings.
Every week, Mark will bring in some of the best notaries across the country to the live training. They have been making great money with attorneys, banks, nursing homes, and hospitals and will share their business tactics with you. 
Furthermore, Mark has gone straight to the CEOs and executives of each RON platform provider. In the mentorship program, they will go over the pros and cons of each.
2) Advanced marketing strategies
Mark will teach you how to get in front of more clients and brand yourself so you can stand out from the competition.
This advanced training equips you with practical marketing strategies such as Search Engine Optimization (SEO), blog writing, YELP, thumbtack review, and creating an appealing Google profile.
3) Financial education for notaries
Too many notaries focus only on growing the notary business but not growing their money. So they often feel like they are on a treadmill. 
To address this issue, Mark invites some of the best wealth advisors to share their knowledge.
4) Health & Wellness for notaries
Many business owners did not want to work at a 9-5 job, but ironically, they ended up working 24/7 throughout the year on the business.
Running a notary business is not only about making more money but also achieving a work-life balance and a lifestyle that you desire.
Mark brings in some of the best mental coaches so you may learn how to control anxiety? How to not feel overwhelmed? Understanding how those emotions affect your business decision? Most importantly, how to move over trauma and get stress under control.
Furthermore, notaries spend lots of time sitting in their cars and eating out often. In this mentorship program, you'll learn how to achieve physical fitness from nutrient experts.
5) Business education for notaries
Besides getting clients and making money, you also need to take care of other important aspects of the business. For example, do you know how to form an LLC? Do you have the right insurance for your notary business?
In this business education training, Mark invites experts such as accounting, bookkeeping, and insurance experts that help you understand more.
6) Peer-to-peer interaction
Loan Signing System has an amazing community of like-minded people who are all working towards the same goal: becoming a successful notary business owner.
You'll also get access to private community professional notaries, where you can ask questions such as "How do you deal with a challenging client?" or "Where do you find the best E&O insurance?"
This is an important part of the program because it provides support and accountability that help you take your business to the next level.
Want to jump right ahead and learn how to earn $75 to $200 per signing appointment? Here's the link to Mark Will's Loan Signing System course.