(**) Disclosure: This post may contain affiliate links, meaning our company, JCHQ Publishing will get a commission if you decide to make a purchase through the links, but at no additional cost to you.
Having a managing broker license is a great way for sales agents to grow their business. This allows you to build a team of real estate sales associates, where your brokerage will be providing training, marketing, administrative support, office space, and a subscription to industry software. In return, you'll get a share of the commission from the transactions that your team members handle.
Before we jump into the details, I want to let you know that unlike most other states, the "salesperson" license is called the real estate "broker" in Washington.
To avoid confusion, I will use the terms "agent" or "salesperson" when referring to the level entry license in this article. "Broker", "Managing Broker" or "Designated Broker" are the license to be upgraded, which I will be focusing in this post.
To become a real estate broker in Washington state, an applicant must:
Have at least 3 years of full-time real estate work experience;
Complete 90 hours of pre-license courses from an approved education provider;
Pass the Washington Real Estate Managing Broker Exam;
Submit a Broker Application and a fee to the Washington State Department of Licensing;
Complete CE and license renewal requirement
In this guide, you'll learn the steps to become a real estate broker in Washington, income updates, and FAQs on this profession.
(By the way, if you are just starting the real estate career, but haven't obtained the salesperson license yet, you should read over this career starter guide first. I also want to give a brief disclaimer. This post is not intended as legal advice or state/federal real estate training. It is for general information only. Please always follow your State laws and best practices.)
6 Steps to Become a Real Estate Broker in Washington State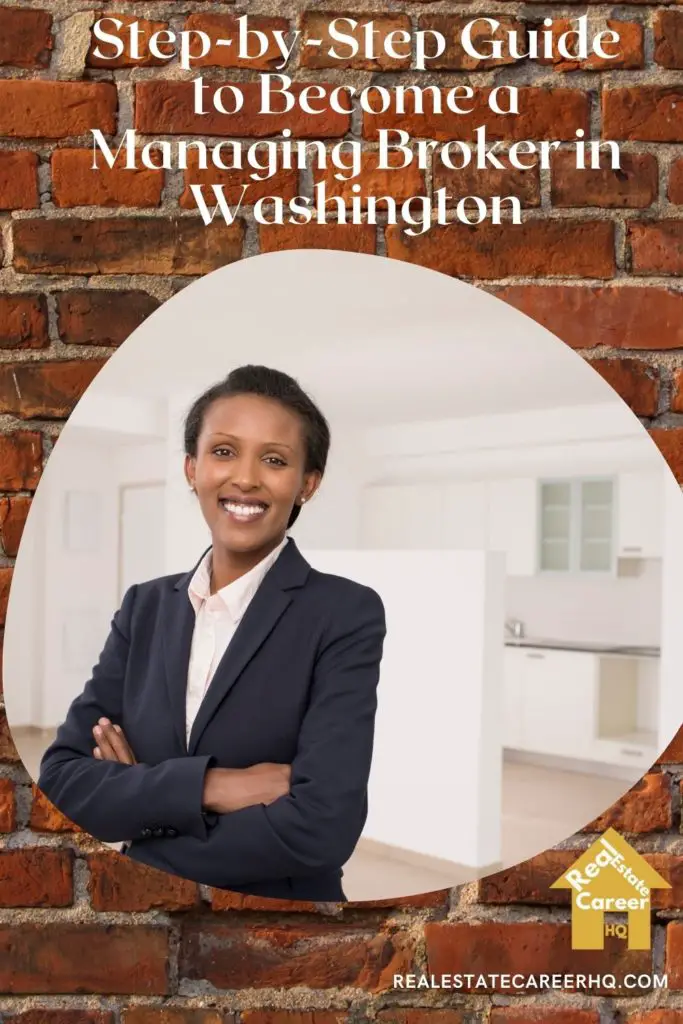 Step 1: Meet the eligibility requirement
At least 18 years old;
Have a valid Social Security Number;
Hold a high school diploma or equivalent;
Step 2: Fulfill the Work Experience Requirement
You must be an active licensed real estate sales broker (the entry level as a salesperson) for at least 3 years (full-time). However, if you don't have not fulfilled the requirement, you might be able to supplement it with alternative real estate related experience. For example,
You could have a post-secondary education majoring in real estate, while having one year experience working as a real estate broker in Washington or other state.
You had been a full-time attorney which practice in real estate transaction for a minimum of one year
Similar exception can apply to mortgage broker, loan originator, certified real estate appraiser, etc. But keep in mind you do need to get approval from the Washington State Licensing Department.
Step 3: Complete the Pre-licensing Education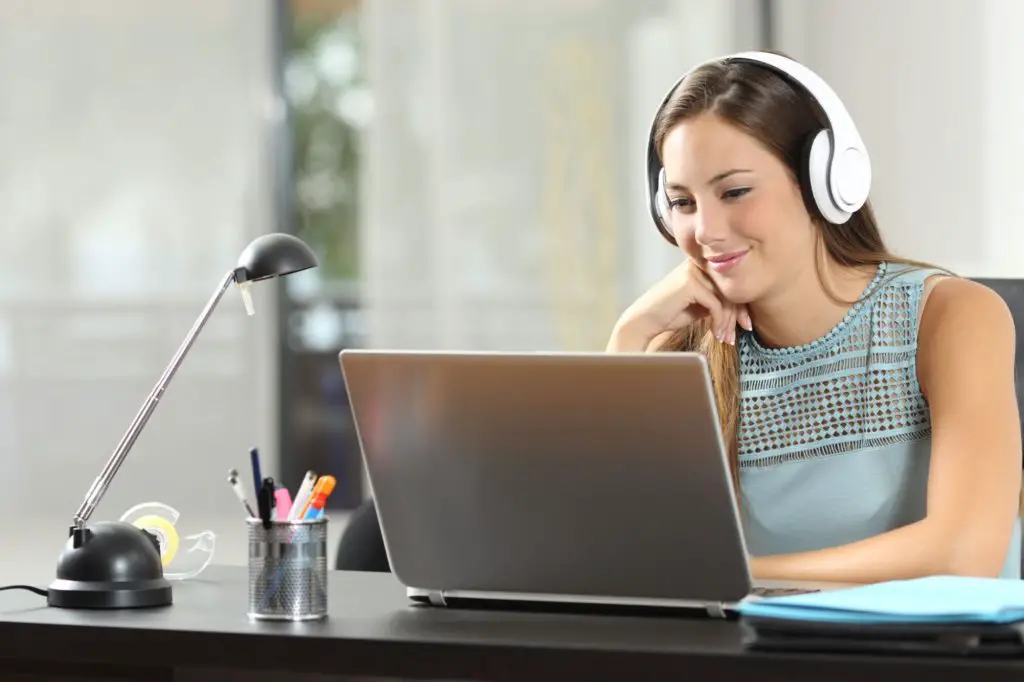 You must successfully complete 90 hours of pre-licensing classes from an approved provider. The education must include:
Brokerage management- 30 hours
Business management – 30 hours
Advanced real estate law – 30 hours
Step 4: Pass the Washington Real Estate Managing Broker Examination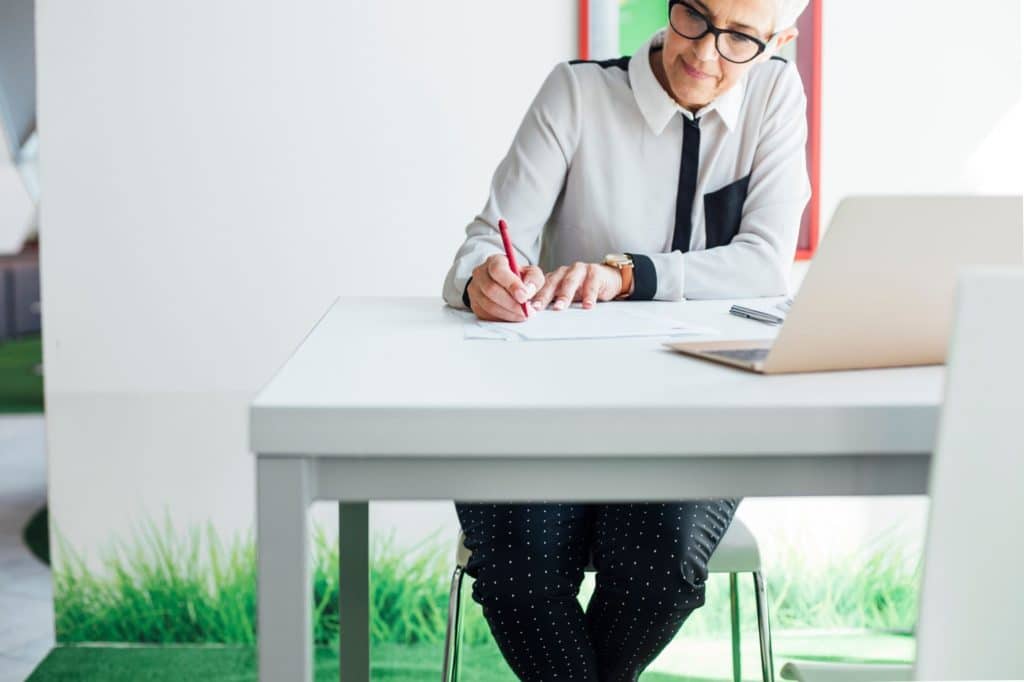 The Washington Real Estate Managing Broker exam consists of the National Broker portion and the State Broker portion. You'll be given 2.5 hours to complete the National portion, while 1.5 hour for the State's. To pass the National and State Managing Broker exam, a content expert will evaluate your answers, and you must achieve an overall minimum passing level (MPL) or raw scores of 75 for these sections.
The exam fee is $138.25.
PrepAgent is an exam prep that I highly recommend. Many students were able to pass the real estate exam after doing their practice questions. Over 97% of users provided a 5 out of 5 stars rating to them on Facebook. Click here to check out their package options. (**)
What is the format of the National Broker Examination?
This part of the exam consists of 10 simulation problems. But only nine will be scored, the other is pretested question for future candidate.
Each simulation will be assigned with a property type, primary issue and other secondary topics.
| | |
| --- | --- |
| Primary Issues | # of Problems |
| Agency Relationships and Property Representations | 3 |
| Fair Housing and Other Governmental Regulations | 2 |
| Handling Money | 2 |
| Training and Supervision of Licensees | 1 |
| One primary issue varying by examination form | 1 |
| | |
| --- | --- |
| Property Types | # of Problems |
| Residential | 4 |
| Commercial | 2 |
| Property Management | 1 |
| Two property types varying by examination form | 2 |
Section Topics Include:
Agency
Contracts
Freehold and Leasehold
Property Management
Finance
Government Regulations and Private Restrictions
Description and Measurement
Valuation
Conveyance
Calculations
Ethical Behavior (must be incorporated in at least 4 problems)
Each simulating question contains three parts: Scenario, Information Gathering (IG) sections, and Decision Making (DM) sections.
What will be tested on the State Managing Broker Portion?
You are required to work on five simulation problems, of which one will be a pretested question. (So will not be scored on this one)
The content outline includes:
Trust fund responsibility
Supervision
Agency
Auditing/Investigation Procedures
Step 5: Submit application to the Washington State Department of Licensing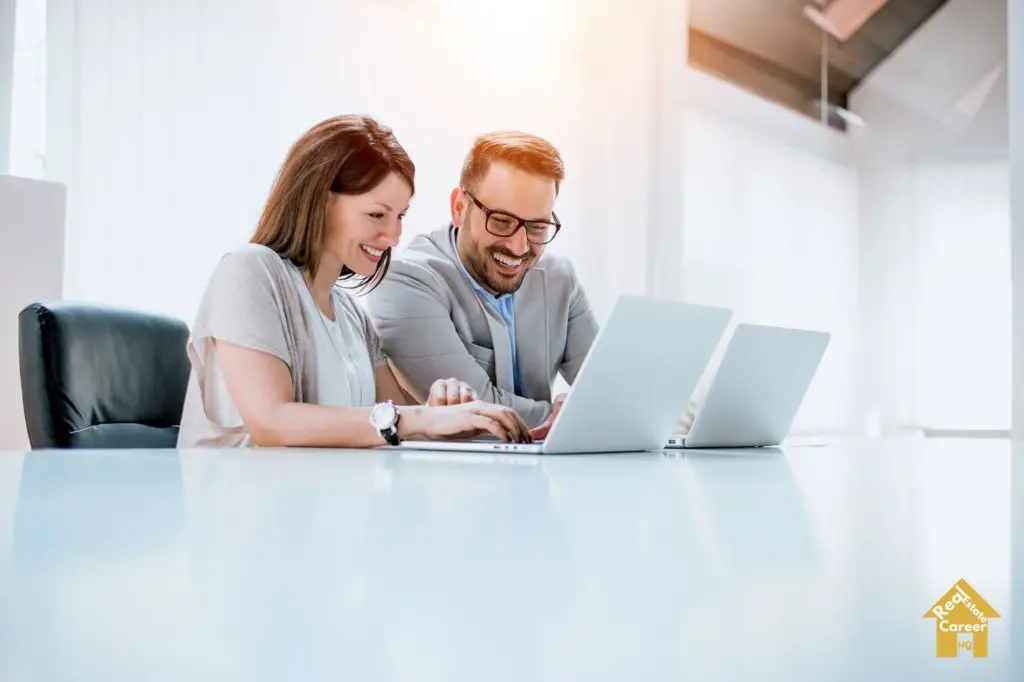 After you pass the exam, you have to apply for the license within one year. Else, you'll have to rewrite the exam. You can apply online through the Department website.
In addition to the application, you also need to provide:
$210 managing broker license fee;

You could paid by credit card (i.e.: Visa, Mastercard, American Express) or debt card
Here's table with all their fee structure. It also includes the fees for other type of broker licenses.

Criminal history questionnaires
Other supporting legal documents
You could upload the documents on the website. If you have any questions, you could always contact the WA State Licensing Department at:
It typically would take a few weeks to process your application. Once the Department approves your application, they will notify you through email.
Step 6: Maintain the Washington Managing Broker License
You are required to renew your real estate license every two years. You can do so 120 days before the expiry day with the online services on the WA State Department of Licensing website. The renewal fee is $210.
You have to complete at least 30 hours of Continuing Education, which includes:
3 hours of Current Issues in Washington Residential Real Estate Course;
for the remaining course work that is not specified, you can take 27 hours of CE courses from an approved education provider.
Keep in mind that:
you must complete at least 15 hours within the 24 months of your renewal
you may use up to 15 hours of unclaimed CE courses taken within 48 months
FAQ on the Real Estate Broker License in Washington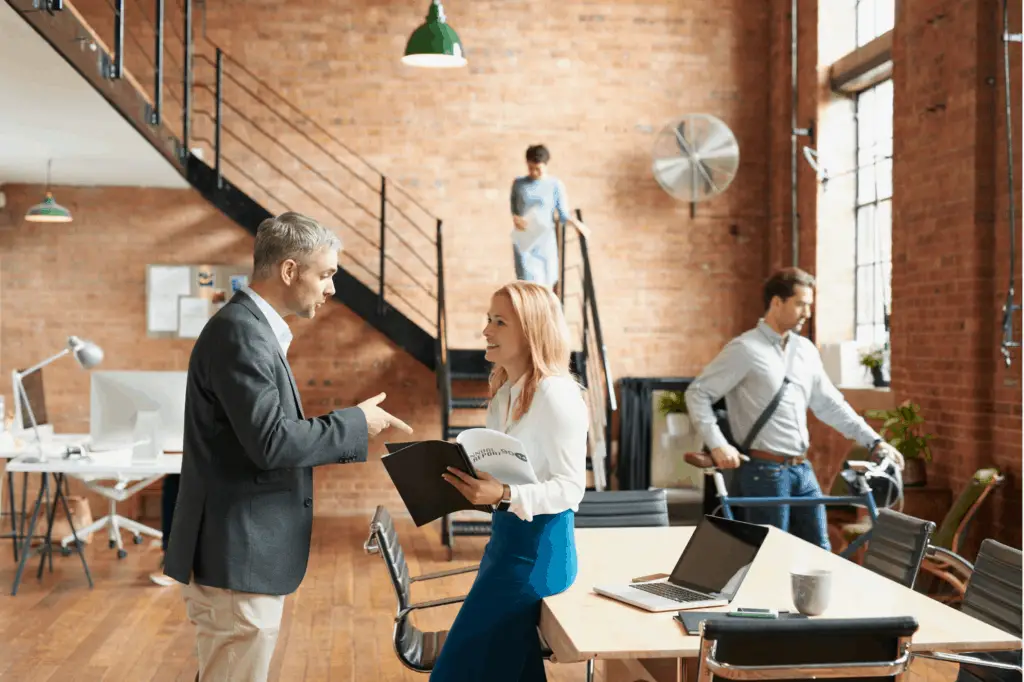 1) Is there any exemption to the managing broker pre-license education?
You may not need to take the managing broker pre-license courses if you are already a licensed managing broker in another state. You just have to write the Washington State Broker portion of the exam.
2) How to become a Designated Broker in Washington?
There is no additional education or exam requirement. You just need to obtain the managing broker license and have a controlling interest in the real estate firm. Then you could log in to the WA State Department of Licensing website, and register yourself as the Designated Broker of your real estate firm.
It is administered by the AMP. There is a real estate firm license fee of $200.
One thing we like about being a Designated Broker is that you could make your business even more scalable. If your business volume can justify, you could hire a managing broker to look after the day-to-day operations. This way, you could focus your time and energy to expand your real estate business.
Here's another post which covers more in-depth about what is a like to be a managing/designated broker.
3) I have more questions about the real estate license in Washington, where can I get help?
You may contact the Washington State Department of Licensing:
4) How long does it take to get a managing broker in Washington?
It takes at least 3 years to get a real estate managing broker license in Washington. That is the required amount of real estate sales experience. But it also depends on the time it takes you to complete the pre-license courses, exam, background check, application.
You may speed up in getting the WA broker license by taking online courses. This way, you'll have the flexibility to finish the pre-licensing education at a quicker pace.
Career Updates and Tips on WA Managing Broker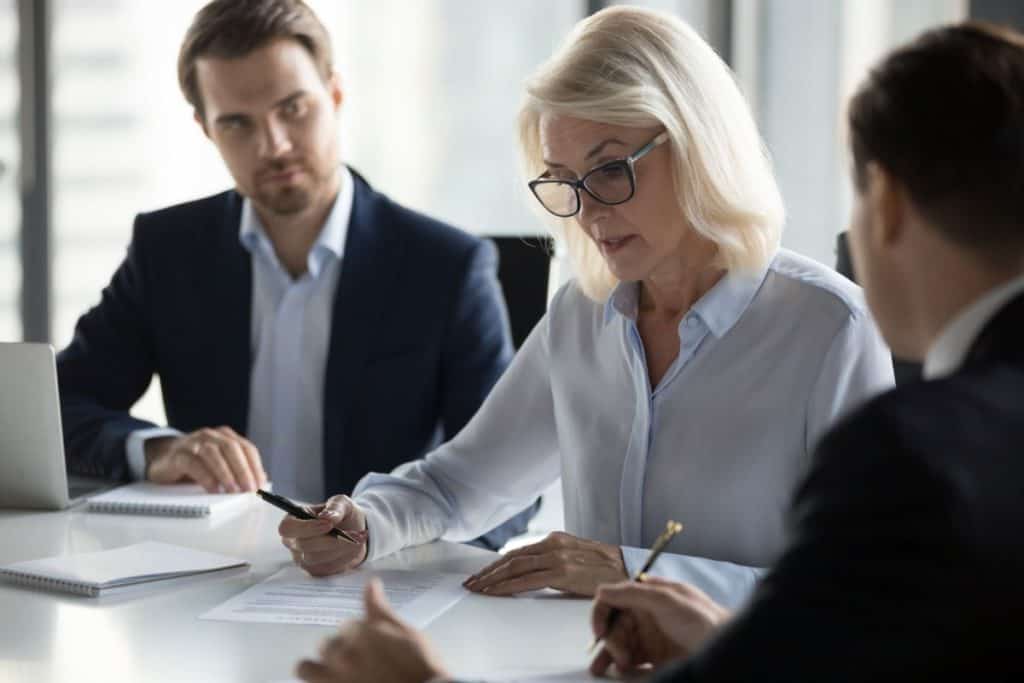 1) How much do real estate brokers make in Washington?
Real estate broker in Washington earn an average annual income of $78,330 typically range between $55,750 to $100,530. Some top earning brokers are making over $113,620/year.(*)
Your earning depends on many factors. For example, the amount of time per week you are dedicated to run the business and the number of agents in your sales team. Having the skills and vision to delegate tasks to others rather than DIY is another major determining factor.
Here's another post you could be interested. "Do Brokers Make More than Real Estate Agents? (Facts Revealed)"
(*) Source: Bureau of Labor Statistics (May 20, 2020)
2) Generate online leads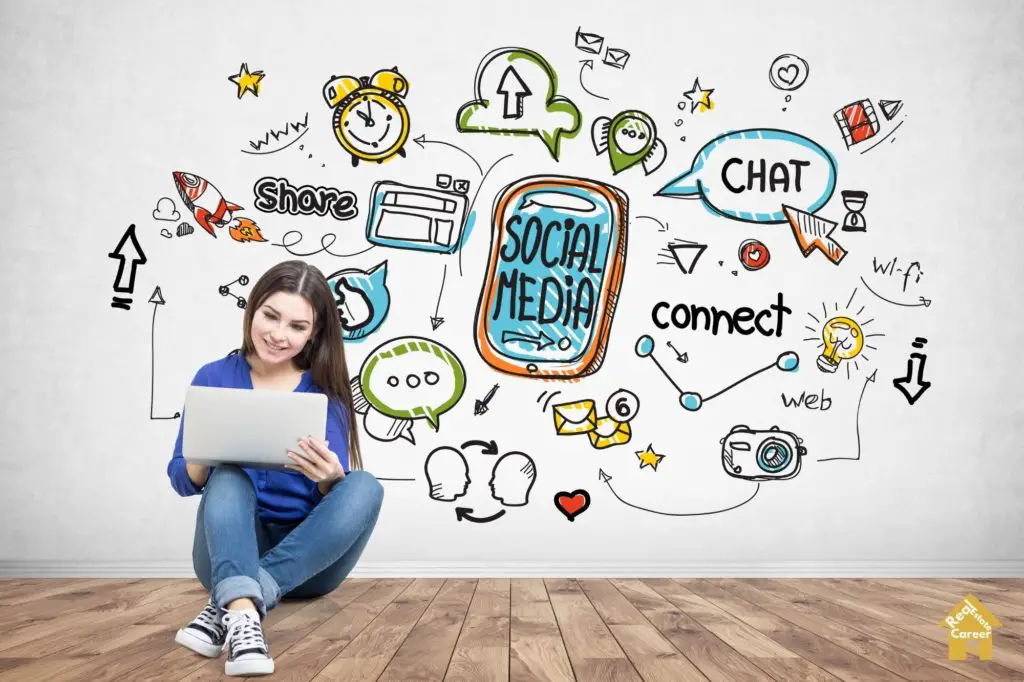 If you want others to fish for you, you must provide them with the right tools to do so.
The importance of generating online leads can't be overstated in the real estate industry. With the rise in popularity and accessibility of homebuyers through the internet, it is imperative that you are promoting your listing to potential buyers on sites like Facebook, Twitter, YouTube, and more.
According to the 2020 NAR Home Buyer and Seller Generational Trends Report, 93% of all buyers used online websites as information sources in their home search.
Agents need a site to provides them with more exposure in order for clients to find them easily online. The website must be easy to navigate, informative, and have a professional look. It can be easily updated so that your sales team will never miss out on an opportunity or lead!
Here's a guide that explains how having a professional website can benefit your real estate business, the features you should include, and affordable ways to build it.
3) Keep up to date with the real estate laws and best practices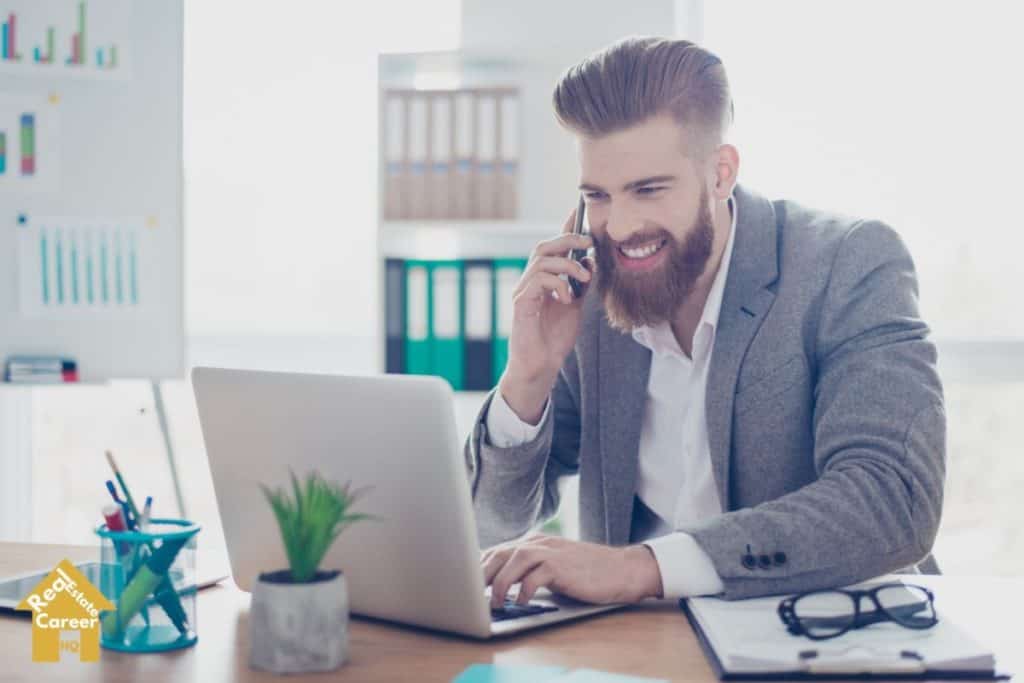 Real estate brokers are constantly tasked with new responsibilities and challenges. With the rise of technology, real estate laws and compliance requirements, it's important to be up-to-date on the best practices. On the WA Department of Licensing's site, you may find real estate best practices on audits, advertising, contracts and agreements.
Reference:
Washington State Department of Licensing- Real Estate Commission (source)
Washington State Legislature

WAC 308-124A-713 – Application for managing broker license examination—Other qualification or related experience. (source)

The Washington Real Estate Program Candidate handbook (source)
RedFin – Washington Housing Market (source)
World Population Review- Population of Cities in Washington (source)
Real Trends: 2018 Real Trends 500 by Volume (source)
Bureau of Labor Statistics