(**) Disclosure: This post may contain affiliate links, meaning our company, JCHQ Publishing will get a commission if you decide to make a purchase through the links, but at no additional cost to you.
When it comes to collecting rent from tenants, most property managers have a set process in place. However, there are always a few tenants who struggle to pay on time or simply choose not to pay at all. 
It can be frustrating as it costs you time and money to rectify the situation, but there are ways to handle it that will minimize the damage to your business.
To prepare for this blog post, I've talked to several property managers and landlords. In here, I'll go through some action steps on what to do when a tenant doesn't pay rent and some tips for recovering the money you're owed. 
I also contacted Heather Cook, a professional property manager from Mama HACs. She shared some incredible strategies and thought processes when handling tenants who haven't kept up to date with their rent payments. So be sure to read till the end.
Note that the information in this post is for general information only and does not intend to provide any legal advice. They are subjected to change without any notice and not guaranteed to be error-free. You should always follow the State Laws and consult a legal professional.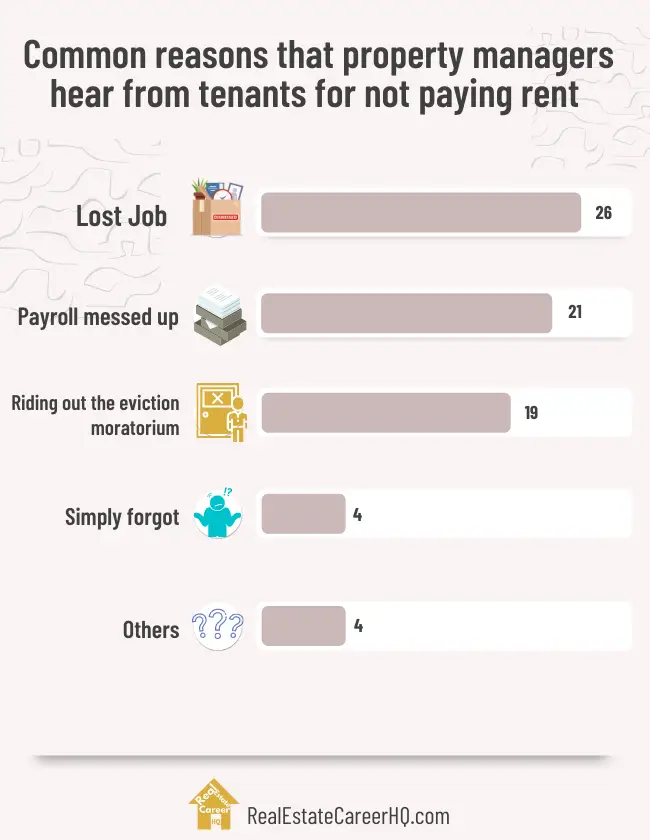 6 Steps to Deal with Tenants Not Paying Rent
Step 1: Review the transaction records
It may seem obvious, but double-check your records to ensure that the tenant is really late on their rent. Most of us have a busy life, especially property managers who handle hundreds of rental units. It's not surprising that a transaction is being overlooked. 
Furthermore, some banks may take a few business days to clear a check before it appears on the bank statement. So you may wait a couple of days before taking any action. 
Automate the rent collection with a property management software such as Buildium could be the ideal solution. Here's a review I wrote on the Buildium online platform.
Step 2: Review the lease agreement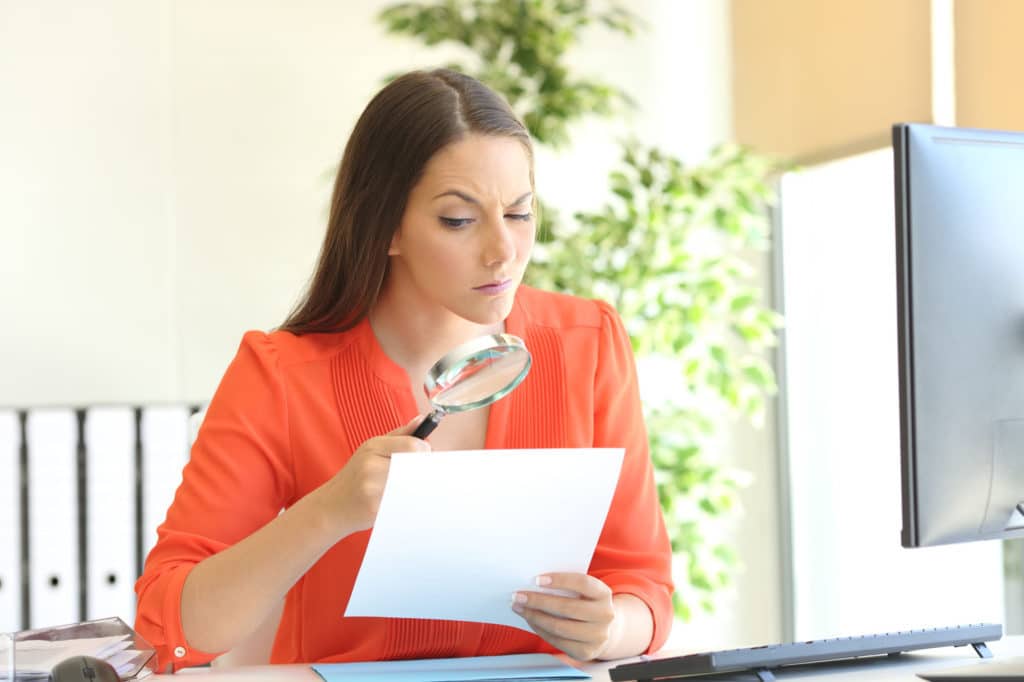 Before you take any action, it's wise to review what was agreed upon in the lease document. For example, is there a clause that gives tenants a grace period to make up for the late rent payment? 
Although most states don't legally require a grace period, I've seen lease documents contain such a clause giving tenants a 3 to 5 days period. 
Also, is there a late fee specified in the contract? If so, how much does it cost? What if the tenant pays the full amount before the grace period?
Keep in mind that if the late fees are not written in the lease agreement, you cannot just randomly impose them. 
Step 3: Contact tenants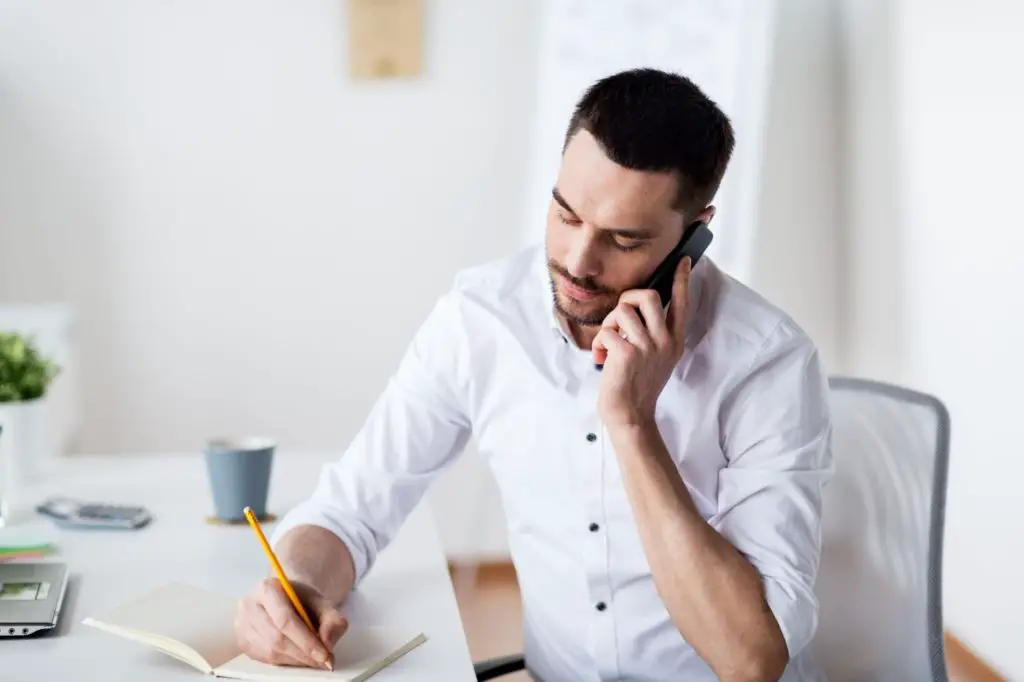 Once you've reviewed the lease agreement, it's time to contact the tenant and find out why they haven't paid.
The easiest resolved situation is that the late payment is merely due to a simple error – for example, the check is bounced because of a misspell or wrong date, tenants already mailed out the payment, but a bit later than usual, or renters change bank account, but forgot to update it.  
A property manager shared that she once had a tenant withholding rent on purpose because a maintenance issue hadn't been fixed. If that also happens to you, it's better to review the terms in the lease agreement to see if your tenant has that right.
However, if the renter lacks money, then the problem would become a lot more tricky. You need to find out whether this is a temporary problem. For example, a tenant needs to pay for an unexpected medical bill. But since this is an one-time event, they expect to come up with the rent payment within two weeks.
You may also try to see if there is any rent subsidy program from the local government. Some jurisdictions have that during the COVID pandemic. Though, most should be expired after the restrictions have been lifted, there could be other programs available. Here's a list of local rental assistance programs I just found online.
Here's a video from the Eviction Guy. He shared a case because his company was willing to work with a tenant in applying for the rent relief program, so the property owner got back $23,610 in rent! (The second part of the video should reveal the details of the process and was recorded in Vietnamese. Unfortunately, I don't speak Vietnamese, hopefully, he will record an English version in the future.)
However, sometimes, the money problem is a long-term issue. For instance, the tenant used to be a successful medical professional, but got disciplinary action and his license is revoked. As a result, he can no longer afford to live in the rental unit.
As a property manager, there really isn't much you can do to ease the residents' financial situation. Therefore, you should better moving to the next step.
Lastly, although you can contact the tenants about the late payment, it is never okay to harass or threaten them. 
Step 4: Send a late rent notice
After contacting the tenant, send a late rent notice. It is meant to be a gentle reminder or an initial warning before things get escalated further. The notice should include information like the following:
The amount of late payment and fees.
A deadline for response and payment.
An explanation of the consequences of nonpayment (i.e., eviction or legal action) if the tenant does not make payments before the due date.
Although some suggested that a late notice is not required by law, it's advised as an interim action. This could be a helpful step if the matter does end up in court (hopefully, it wouldn't, but you should always be prepared).
You can also accompany the letter with a follow-up email or text message. This can demonstrate you have taken reasonable steps to remind the tenants about the late payments. 
Step 5: Send a pay or quit notice
This is a formal version of the late rent notice. In most states, this is a mandatory step before you can begin the eviction process. Once again, it will outline the amount of rent owed and late fees. 
This should be sent by certified mail or registered mail, so there will be a record of delivery. If you cannot find the tenant at the rental unit, you may visit their workplace and give that to the tenant directly. 
A property manager once told me that she would tape the notice to the rental unit's front door. She would then take a photo as proof that she had delivered it.  
Typically speaking, tenants would have 3-5 days to pay before the eviction process began. 
Here's a sample of a "Late Rent Notice" from ApartmentGuide.com.
Step 6: Take legal action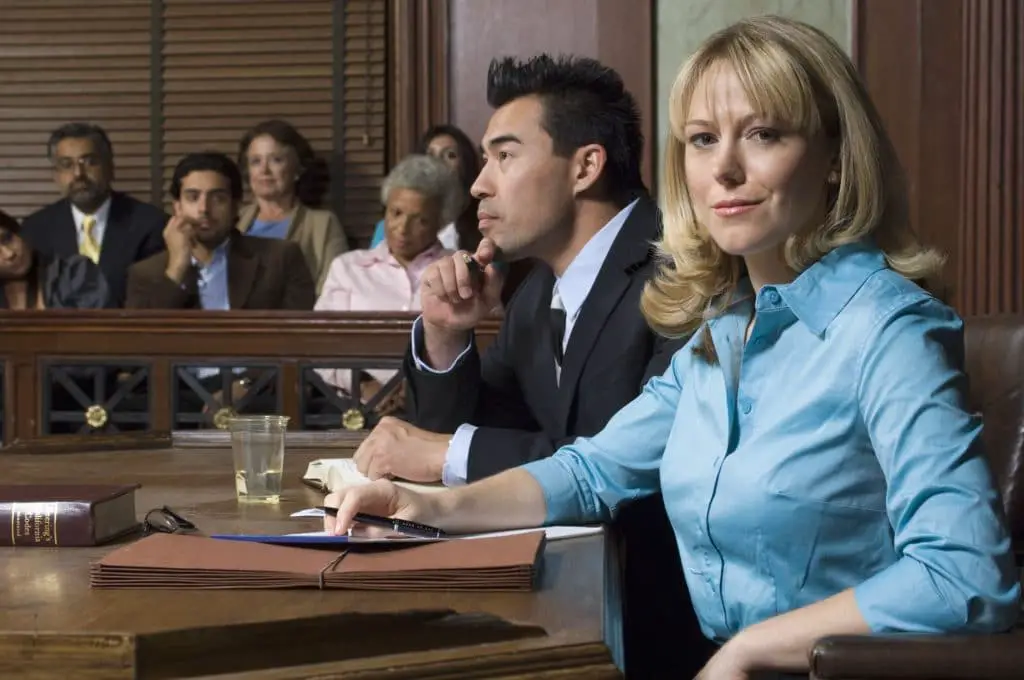 If the tenant does not respond after the deadline, you should consider taking the necessary legal action against them.
Some jurisdictions may require a court order before an eviction begins. In other words, unless you were granted legal authority, you cannot just throw out all your tenants' belonging and change the door lock. 
In some cases, you may sue the tenants for damages caused by their breach of contract. Once again, I'm not a lawyer, and this post is not intended to provide any legal advice. Therefore, you might want to consult a legal professional to determine whether there is a solid ground to file a suit.
But bear in mind that going through a legal process can be expensive. I've talked to a lawyer before, and his billing is $500/hour. I also talked to a paralegal who handles landlord and tenant related issues, and his billing charge is $200/hour. 
In some instances, some landlords would even pay the tenants to leave the rental unit. This strategy is called "Cash for Keys." Although it may sound counterintuitive or unfair, as an investor, we need to evaluate the time, money, and risks involved. Sometimes, absorbing the forgone cost and moving forward may take more financial sense. 
But regardless of which method you choose, it's important to document and take detailed notes throughout all the communication with the tenants. This may serve as evidence that you have taken the appropriate measure in trying to resolve this issue with the renters.
Things you can do to prevent tenants from not paying rent
1) Do proper tenant screening beforehand
It's always better to do thorough tenant screening upfront than be sorry later. As a property manager, you should perform a background check, obtain the eviction record, and credit report, verify employment income, and contact previous landlords and references. 
If the applicant does not fit your qualification criteria, they might need to get a co-signer. However, sometimes, it could make sense to decline if it is a big stretch to qualify them. 
Here's a post on how to choose the right tenant. 
2) Automate the rent collection
As mentioned before, most tenants are usually willing to pay rent on time, but some simply forget to do so every once in a while. (That's why I also automate most of my billings these days.)
To automate the rent collection, you may consider using a third-party property management platform such as Buildium. It can automatically withdraw from the residents' bank accounts or credit cards.
Buildium is an ALL-in-ONE property management software that allows you to manage rental applications, maintenance requests, payment collections, tenant screening, showings coordination, property inspections, renter insurance, and many more. It also provides you with a professionally designed website so you can effectively build your brand. If you want to streamline your property management business, you must click here to check out Buildium. (**)
Still not sure what to do when tenants don't pay rent? Let's hear the expert advice from Mama HACs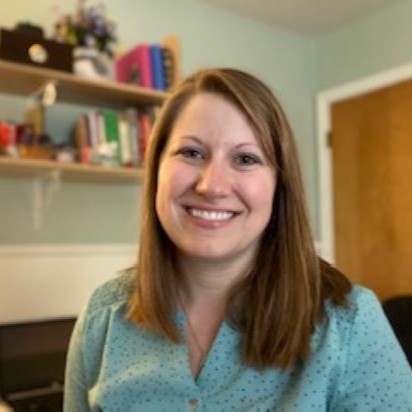 " When handling late paying tenants, it is important to be crystal clear on what the eviction laws and procedures are in that area, as they will dictate how to proceed. In most cases, a lease provides a grace-period, usually 5 days. The day after the grace-period ends, a late notice is sent asking the tenant to pay their rent or vacate the unit. If the tenant does neither, an eviction proceeding could commence. It is important to have an attorney who is well versed in tenant-landlord laws and eviction laws to help make sure all the proper actions take place.
In some cases, this is enough to elicit a payment or the tenant will contact the property manager, explaining the situation and advising when they will make a payment.
As long as a tenant is communicating that they are going to be late, when they plan to make a payment and how much, I feel it is best to try to work with them as much as possible. If they prove to stick to their word, then nothing has been lost. Tenants talk. They will tell their friends how great a landlord they have and recommend them to others. Which is why I feel it is best to give each tenant a chance.
However, I recommend that the landlord/owner still move forward with an eviction as it takes time to get a court date, and usually the court date is several weeks away.
Then, if the tenant doesn't fulfill their promises, time is not lost in evicting the tenant, and the less money the landlord/owner stands to lose.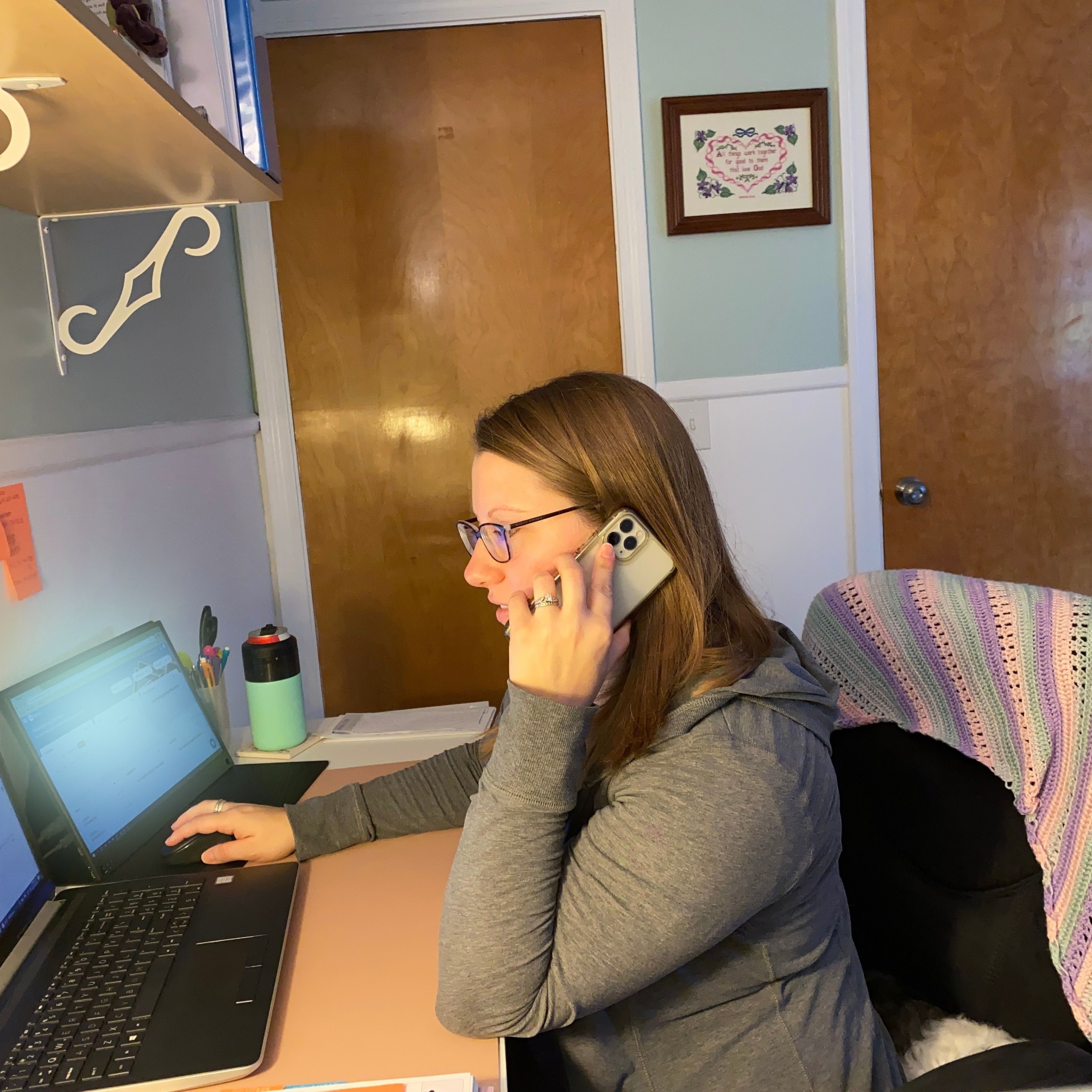 While evictions get the tenant out of the unit, it does not always mean that the landlord is going to get back every penny that is owed. It is important to keep that in mind. So if the tenant cannot hold up their end of the deal, they should be cut loose before it gets too out of hand.
The eviction moratorium due to the pandemic was extremely harsh on the landlord/owners. Many no longer want to give tenants the benefit of the doubt or find it difficult to have sympathy or empathy for them.
However, we have to remember that the pandemic was hard on everyone. Some people really do want to pay what they owe, care about their credit, etc. And yes, some people want to take advantage of the situation.
Some tenants can tell a great story, and you want to root for them and help them out. But these can be the tenants that can drag it on forever. While I think it is important to give them a chance, I would recommend never letting a tenant break their promise more than twice.
It is important to be fair, kind, but firm. Use the eviction procedures to guide the property's procedures. Always be polite, professional, understanding, and try to show empathy, but stick to the policies and procedures that are put in place, so everyone is treated the same and knows exactly what to expect."
Heather Cook, Virtual Property Manager at Mama HACs
Want to know the journey of how Heather Cook started in the property management business? And why a Mama could be an ideal match for this profession? Be sure to check out our exclusive interview with Heather.
Disclaimer: The information in this post is for general information only, and not intend to provide any advice. They are subjected to change without any notice, and not guaranteed to be error-free. Some of the posts on this site may contain views and opinions from individual not related to JCHQ Publishing. They do not necessarily reflect our view or position.
(**) Affiliate Disclosure: Please note that some of the links above are affiliate links, and at no additional cost to you. Our company, JCHQ Publishing will earn a commission if you decide to make a purchase after clicking on the link. Please understand that we include them based on our experience or the research on these companies or products, and we recommend them because they are helpful and useful, not because of the small commissions we make if you decide to buy something through the links. Please do not spend any money on these products unless you feel you need them or that they will help you achieve your goals.
Reference: