(**) Disclosure: This post may contain affiliate links, meaning our company, JCHQ Publishing will get a commission if you decide to make a purchase through the links, but at no additional cost to you.
Many real estate appraisers want to diversify their business beyond lending work. They no longer wish to compete with so many others in the lending space – constantly competing on lower fees and faster turnaround time.
Some appraisers would like to take on assignments directly from clients, such as attorneys or assessor's offices. And these assignments typically have a pretty financially lucrative.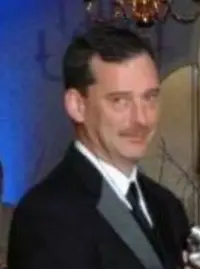 In the last two posts, I connected with Timothy S. Evans. He is an experienced Certified General Appraiser at Monroe Valuation, Inc with the SRA designation. He shared his journey on how he transitioned 80% of his appraisal business into private work and some actionable steps for others wishing to explore this path.
This time, I connected with him again. Timothy revealed that the secret to obtaining private work for your business is constantly producing high-quality appraisals. He explained why it is essential to grow an appraisal business and some tips on producing them.
Always prepare for the scenario that an appraisal report will be scrutinized
Timothy: " One who wants to do this type of work needs to realize that there is a good possibility that there is an appraiser on the other side that may be hired to review your report. 
I have taken over 100 divorce assignments (mostly residential but also some commercial) since July 2020. I'm always prepared that there will be an appraiser on the other side.
In the past two years, I have been asked to review five other appraisals. This happened when the two reports were far apart. 
All five of those appraisals looked like typical AMC work with no support or explanations. One was written on a URAR form. My latest review was a 40-page narrative review for a report that was on a form.
My first step to getting away from producing that type of work was to write ALL of my reports with a lot of detail, just like the litigation reports I wrote back in Iowa. "
Here are the things Timothy put in his appraisal reports
"My scope of work section in my Word addenda changes depending on the property. We have a report in progress right now that will have a Scope of Work section that is about five pages.
Have a detailed Highest and Best Use. Mine are typically about three paragraphs, although I have written four pages in the past. One of the divorce reports I reviewed had the wrong zoning in it.
Put land sales in your reports to support the land value of the subject property. Heck, if you need to put land sales in your report for the comps. Our land sales are a full-page summary.
Put in support for your market conditions. I have read multiple reports for litigation in the last few years that marked the market as being stable, which is ludicrous, sloppy, and a great way to be discredited. We have about four pages of market conditions commentary and charts and graphs that are updated regularly.
For the comps (residential reports), we have a full page dedicated to each comparable sale. In that summary of the sale, we include a discussion of the sale, what might be good or bad about it, and MLS interior photos.
Confirm sales with Realtors and discuss in the report what they said by quoting them.
Some folks will say a lot of this is overkill or not necessary. This is how I did it, and I am basically 100% private and attorney work. While I have a CG license, most of my attorney and private work is residential."
I agree with Timothy that high-quality work is of the utmost importance in building a trusted relationship with attorney clients. After all, if an attorney hires you, but your report just cannot hold up in court, clients will lose faith in you. 
On the other hand, if an attorney sees your work and likes it, they might start referring to you. This is how Timothy built a reputation in his market, and more attorneys would mention his name to their clients.
Timothy estimates there are over a dozen attorneys in the area that exclusively use him as their appraiser. Also, there are three judges that hear divorces in his county and a few in the next county, and they all know about Timothy. 
In fact, in the last 4 to 5 years, Timothy had three court-ordered appraisals. 
Although it takes extra time and effort to produce high-quality work, as you can see in Timothy's case, it does pay off well. 
Jacob: "If you're thinking to obtain private works from attorneys, it is important to equip yourself with the necessary knowledge. McKissock has two courses on Introduction to Expert Witness Testimony for Appraisers. and Divorce and Estate Appraisals: Elements of Non-Lender Work. Be sure to check it out (**)
Other articles you may find it helpful:
Disclaimer: The information in this post is for general information only, and not intend to provide any advice. They are subjected to change without any notice, and not guaranteed to be error-free. Some of the posts on this site may contain views and opinions from individual not related to JCHQ Publishing. They do not necessarily reflect our view or position.
(**) Affiliate Disclosure: Please note that some of the links above are affiliate links, and at no additional cost to you. Our company, JCHQ Publishing will earn a commission if you decide to make a purchase after clicking on the link. Please understand that we include them based on our experience or the research on these companies or products, and we recommend them because they are helpful and useful, not because of the small commissions we make if you decide to buy something through the links. Please do not spend any money on these products unless you feel you need them or that they will help you achieve your goals.