(**) Disclosure: This post may contain affiliate links, meaning our company, JCHQ Publishing will get a commission if you decide to make a purchase through the links, but at no additional cost to you.
To become a notary loan signing agent in Michigan, an applicant must meet the state-eligibility requirement, submit the Notary Public application to the Michigan Secretary of State, pay the registration fee, and get the notary business supplies. 
So what does a loan signing agent do in Michigan? When people are getting a mortgage to purchase a house, or they need to refinance their property, there will be loan documents involved.
As a notary loan signing agent, your role is to get documents from a loan company, then bring them to the right borrower in signing it. During the process, you need to verify the identity of the signer, and that all required signing spots would be completed.   
Then you would place the notary stamp on the signed documents, and send them back to the escrow or title company. 
But keep in mind that you should NOT be providing legal advice, and you cannot explain the terms of the loan documents to the borrower.  
In this guide, you'll find the steps to become a notary loan signing agent in Michigan. You'll also learn the FAQ about this profession and income updates.
Note that this guide is for general information only and not to provide any professional advice. Although I've tried to put down info as accurate as I could possibly find, you should always refer back to the Michigan Secretary of State and the State law. 
So having said that, let's go through the notary loan signing career in Michigan.
Would you like to learn how to make $75 to $200 per signing appointment? You must check out the Loan Signing System from Mark Wills. (**) This is one of the best training programs for loan signing agents. Many students have achieved remarkable business success after taking this program.
7 Steps to Become a Notary Loan Signing Agent in Michigan
Step 1: Meet the basic requirement
At least 18 years of age
Legal resident of Michigan or maintain a principle place of business in the state
Able to read and write English
Step 2: Purchase a surety bond
The Michigan Secretary of State requires you to purchase a six or seven years term $10,000 surety bond. You may get it from a licensed bonding or insurance company.
Note that the surety bond is to protect those for whom the notary public performs a notarization, but not you as a notary public.
If you need coverage for your professional services, you should consider getting an Error & Omission insurance (E&O).
I just checked with a surety bond issuer. The cost for a bond amount of $10,000 is $30. If you want to add a $10,000 E&O coverage, then the total cost would be $55.
Step 3: Complete the notary public commission application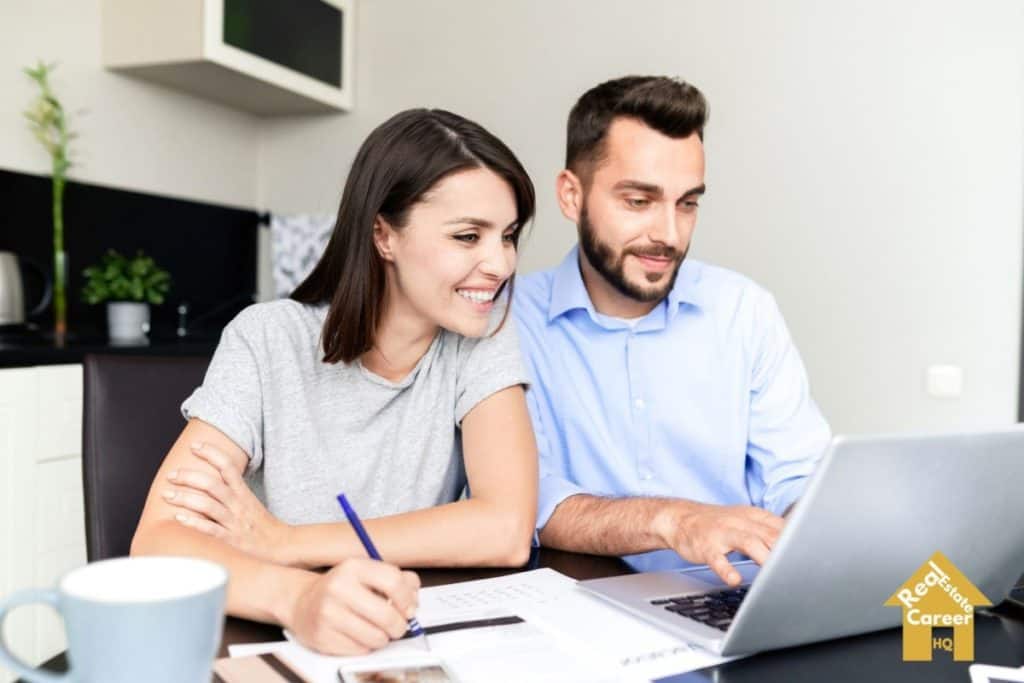 You need to fill out the Application for Notary Commission and Attorney Reappointment (Form 98). The questions on the application are pretty strict forward—for example, your name, business address, driver license, background info. 
Note that your name, signature and address must match the info on your ID.
Step 4: Go to the county clerk's office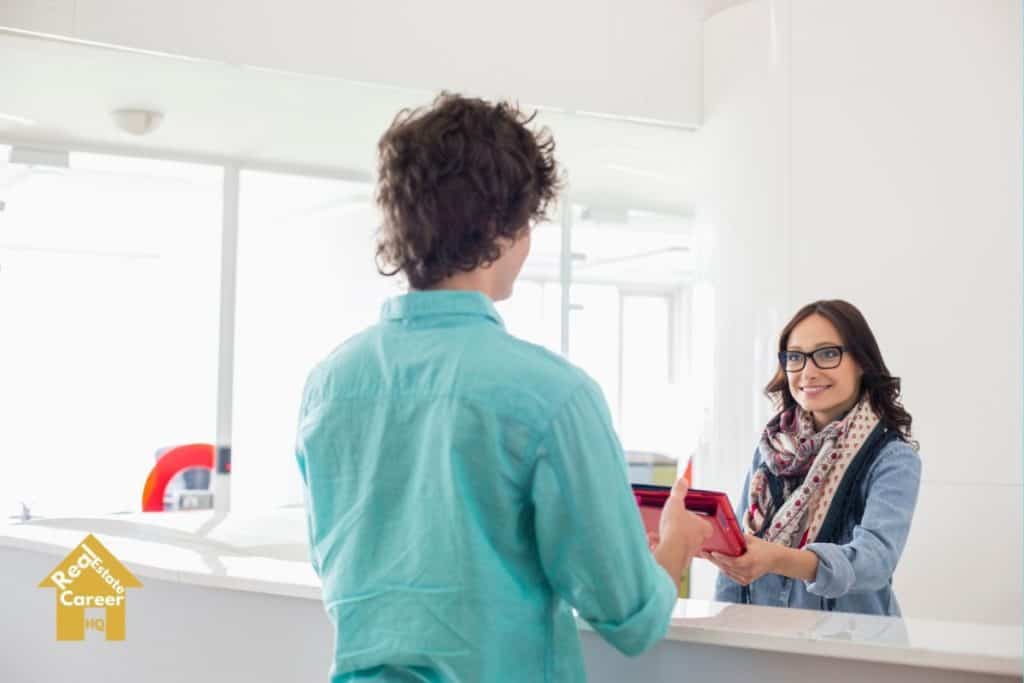 The next step is to bring the completed application and the $10,000 surety bond to the county clerk's office. This is where the clerk will file your bond and administer an Oath. There will be a $10 to $20 fee.
If you are unsure where is the clerk office in your county, you could check out here.
Step 5: Submit the application to the Michigan Department of State
The county clerk would give you back the application so that you could submit it to the Michigan Department of State. There is a $10 filing fee. You could prepare a check payable to the State of Michigan. 
Then you could mail them to: Office of the Great Seal, 7064 Crowner Drive Lansing, Michigan 48918 
Step 6: Receive the notary public commission certificate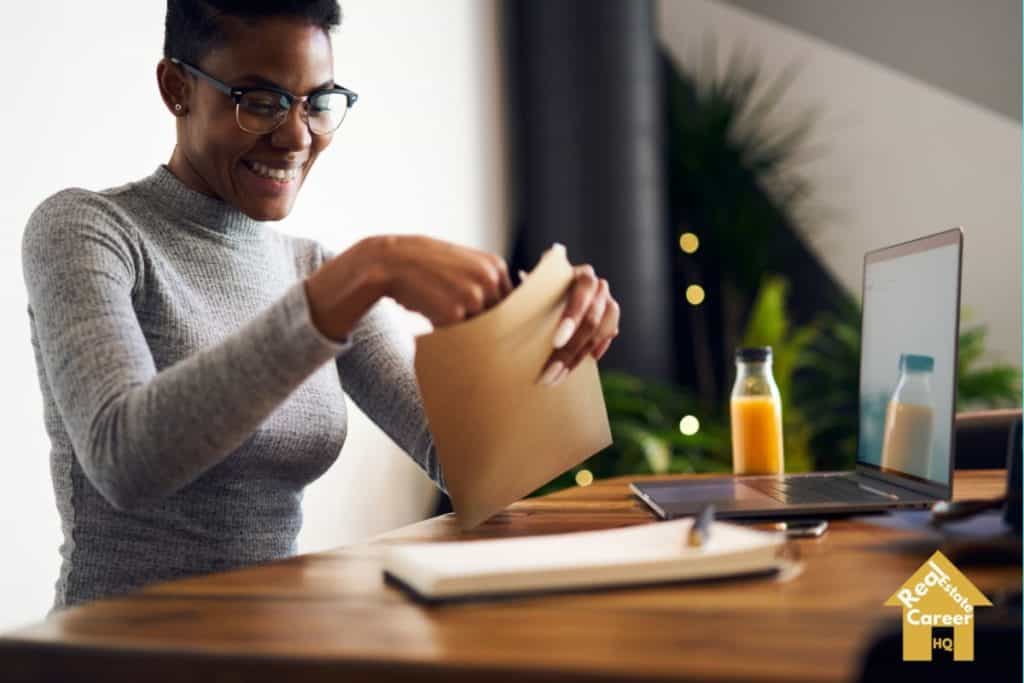 Once Michigan Secretary of State approves your application, they will send you the notary public commission card through email. The processing time typically would take 4-6 weeks.
After you receive the notary commission card, it's better to review and confirm all the details are correct. (e.g., your name, county of residence, commission dates).
You should also confirm your notary appointment status on the Michigan Notary Public Search website before any performing notarial acts. 
Step 7: Get the notary business supplies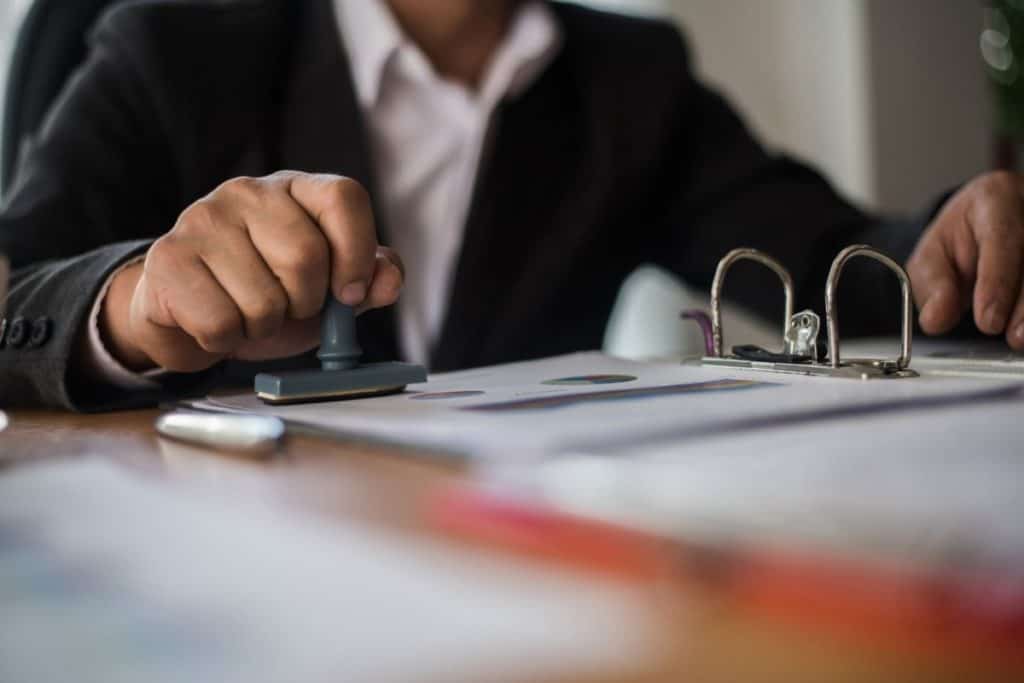 Notarize documents with a standardized seal
Although it is not necessary to get an embosser or stamp-type seal for notarization in Michigan, you must include specific info in every document. Therefore, it could make sense to get a stamp so you won't leave out the required details.
You may purchase the notary seal from office supplies store. If you do, then usually they would mail it along with your notary public commission certificate.
But make sure that their seal would meet the Michigan Secretary of State's requirement.
(2) On each record that a notary public performs a notarial act and immediately near the notary public's signature, as is practical, the notary public shall print, type, stamp, or otherwise imprint mechanically or
electronically sufficiently clear and legible to be read by the secretary and in a manner capable of photographic reproduction all of the following in this format or in a similar format that conveys all of the
same information:


(a) The name of the notary public exactly as it appears on his or her application for commission as a notary public.


(b) The statement: "Notary public, State of Michigan, County of _.".

(c) The statement: "My commission expires _.".

(d) If performing a notarial act in a county other than the county of commission, the statement: "Acting in the County of __.".


(e) The date the notarial act was performed.


(f) If applicable, whether the notarial act was performed using an electronic notarization system under section 26a or performed using a remote electronic notarization platform under section 26b.


(3) A notary public may use a stamp, seal, or electronic process that contains all of the information required under subsection (2). However, the notary public shall not use the stamp, seal, or electronic process
in a manner that renders anything illegible on the record being notarized. A notary public shall not use an embosser alone or use any other method that cannot be reproduced.

Quote from MICHIGAN LAW ON NOTARIAL ACTS
Maintain a good record of business practice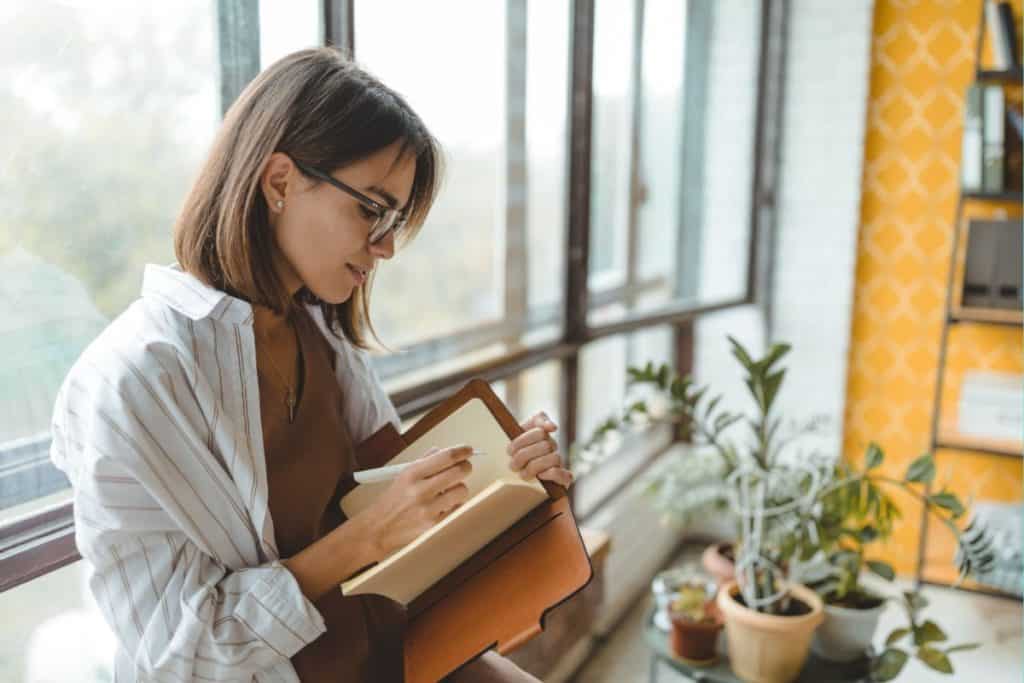 Although the law does not require you to keep a business journal, maintaining a detailed book of record is an essential part of good business practice.
Should there be any confusion or disagreement in the future, your record could act as proof that you have taken reasonable steps to identify the signer of a document.
It's better that the journal to be a permanently bound because their pages are more difficult to remove or lose than loose-leaf pages. It also should be in numbered pages. The entries may consist of :
What is the method you verify the signer's identity?
What is the date and time of the notarization?
What is the document or act being notarized?
What is the full name, address, and signature of each person requesting the notarization?
Furthermore, rather than only maintaining a record for recent activities, notaries in some other states would need to keep them for
at least ten years.
You may find journals at the office supply stores, or through notary organizations. You must keep both the seal and book record in a locked and secured area, where only you have direct and exclusive control of it. (e.g. a locked drawer or cabinet.)
Step 8: Incorporate electronic and remote notarization into your practice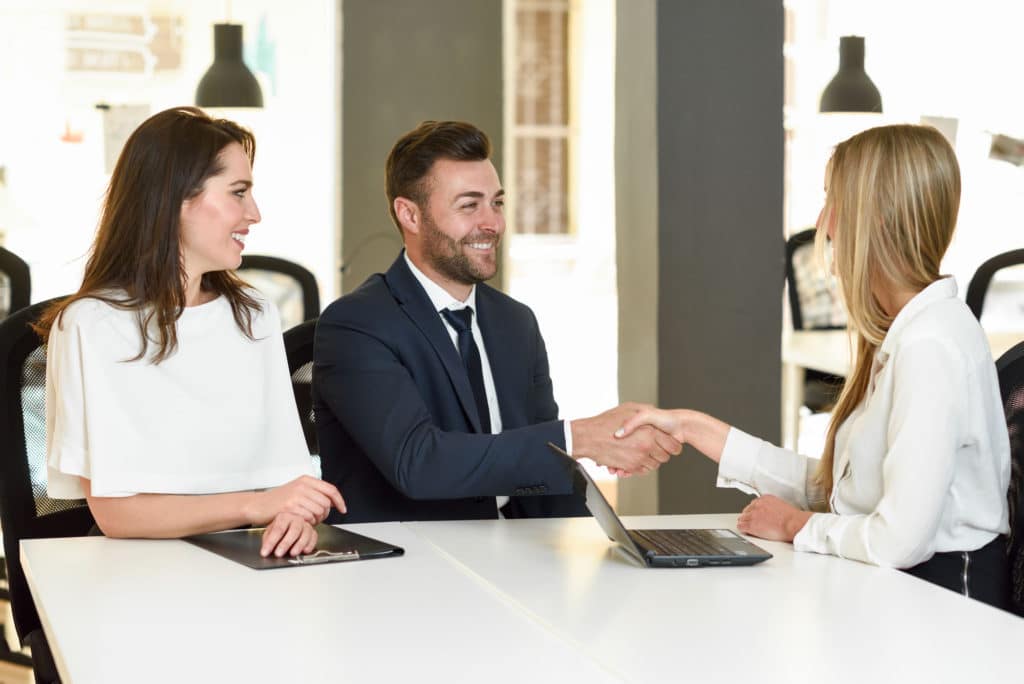 One thing I really like about this industry in Michigan is the option for notary to work digitally. Doing so could bring you great convenience to streamline your notary practice.
But let me first explain the difference between "Electronic notarization" and "Remote notarization."
"Electronic notarization," sometimes known as "e-notary," is where you meet the signer in person, but the documents are signed and notarized digitally.
On the other hand, "Remote notarization" is also being done digitally. But you are not physically present with the signer. Instead, you would verify their the signer's identity through video and audio conference.
To my understanding, notaries can perform both practices in Michigan. However, you must choose an approved vendor to conduct the digital notarization. Here are five approved vendors I found on the Michigan Secretary of State website.
E-Mortgage Law- electronic notarization
Nexsys – electronic and remote notarization
Pavaso – electronic and remote notarization
NotaryCam – electronic and remote notarization
Notarize – electronic and remote notarization
Since you won't be meeting signers in person for remote notarization, there would be more stringent rules.
For example, you need to record the audio and visual of the notarial act. But proper disclosure and consent must be made to the signers before the recording.
Also, you must keep a journal of your remote notarial acts and it needs to be maintained for at least 10 years.
You may refer to the Electronic and Remote Notarial Acts for further details. I'll leave a link at the reference section.
Applying to perform electronic and remote notarial acts is easy. When you need to fill out the Notary Public Application, you just need to check the "Yes" boxes and provide them with the electronic system that you intend to use.
Being a Electronic and Remote Notary not only that is a lot more convenient for record-keeping and delivery of completed documents, but less paper usage is good for the environment too.
On a separate note, if you are interested in running a paperless office, here's a post for you.
How much do notary loan signing agents make in Michigan?
The average annual income of Loan Signing Agents in Michigan is $41,709. The income typically ranges between $26,456 to $53,794. Top earning loan signing agents in Michigan are making over $80,251.
As a notary, you could work on different documents, but the loan signing in the real estate market could be a lucrative niche.
Top 10 Highest Paying Cities for Loan Signing Agents in Michigan
| City | Annual Salary |
| --- | --- |
| Holland | $54,574 |
| Lansing | $54,227 |
| Livonia | $52,433 |
| South Lyon | $50,646 |
| Kalamazoo | $48,540 |
| Warren | $47,334 |
| Grand Rapids | $46,709 |
| Dearborn | $46,257 |
| Detroit | $45,230 |
| Ann Arbor | $45,029 |
Can you make over $10,000/month as a loan signing agent? Be sure to check out our notary earning guide. You'll find a case study where a loan signing agent has built her business to such a successful figure.
Source: ZipRecruiter – March 13, 2022
Is there demand for notary loan signing agent in Michigan?
As long as people are obtaining mortgages or refinancing their homes, there would be a demand for notary loan signing agents in Michigan. According to the Michigan Notary Public Guide, there are over 70,000 notary public in the state.
All originated mortgages in Michigan
| YEAR | RECORDS |
| --- | --- |
| 2017 | 241,945 |
| 2016 | 262,757 |
| 2015 | 233,520 |
| 2014 | 194,126 |
| 2013 | 280,253 |
| 2012 | 312,194 |
| 2011 | 196,360 |
| 2010 | 202,252 |
| 2009 | 224,166 |
| 2008 | 191,860 |
| 2007 | 294,627 |
Source: Consumer Financial Protection Bureau – Home Mortgage Disclosure Act (HMDA) (May 22, 2020)
Furthermore, some states are "Attorney states," which means only an attorney can handle the closing paperwork. Whereas, others are "Escrow States" where a loan signing agent can do the work.
According to the First American Title, Michigan is a not an "Attorney State," which is good news if you are interested in starting a notary loan signing business.   
What education do you need to become a Michigan notary public?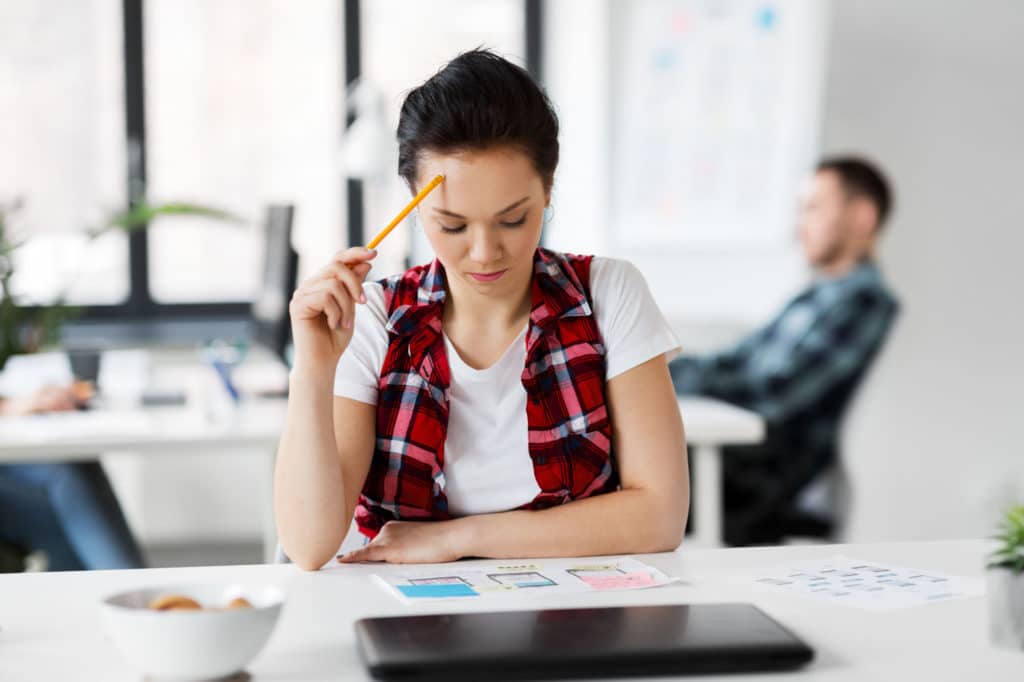 There is no official education requirement to become a notary public in Michigan. However, it would be extremely helpful to learn about the proper notary act.
The first thing you could do is to read over the "Michigan Law on Notary Acts." (You'll find its link at the reference section at the end of this post.) 
This is a 14-pages guide which covers:
55.269 Notary public; appointment
55.271 Notary public; qualifications
55.273 Filing; oath; bond; fee
55.275 Application; format; fee; use of LEIN or ICHAT; certificate of appointment; electronic application and payment process
55.277 Notary education and training fund
55.279 Reappointment; licensed attorney as notary public; cause for cancellation of appointment
55.281 Corrected notary public commission
55.283 Obtaining and reading state statutes
55.285 Performance of notarial acts; scope; verification
55.285a Notarial acts performed in another state; in federally recognized Indian tribe; under federal law; in foreign country; applicability; definition of "foreign country"
55.286 Electronic notarization systems; notification required
55.286a Approval of electronic notarization systems; minimum requirements; certification by government-sponsored enterprise.
55.286b Remote electronic notarization platforms; requirements; approval; review standards; recording limitations; journal; requirements; custodian.
55.287 Signature of notary public; statements; stamp, seal, or electronic process; effect of illegible statement
55.289 Repealed. 2006, Act 155, Imd. Eff. May 26, 2006.
55.291 Notary public; prohibited conduct
55.293 Person with physical limitations; signature by notary public.
55.295 Request by secretary of state; failure to respond
55.297 Misconduct; civil liability; conditions
55.299 Violations of notary public laws
55.300 Investigation by secretary of state; complaint
55.300a Penalties; evidence; notice and hearing; revocation of commission; fine
55.301 Automatic revocation; violation as felony; notification of conviction
55.303 Reapplication after revocation; unpaid fine
55.305 Injunction or restraining order
55.307 Presumption
55.309 Violation as misdemeanor or felony; jurisdiction; penalties and remedies as cumulative
55.311 Notary fees fund
55.313 Maintenance of records
55.314 Application of act
55.315 Rules
If you want to succeed in the loan signing industry, you must check out this loan system training program. If you review the testimonials of his students, you'll be amazed at how the notary career changes their life after they learned from Mark Wills. (**)
Is there a exam to become a notary in Michigan?
No, there is no examination requirement to become a notary public in Michigan.
How much does it cost to become a notary loan signing agent in Michigan?
It would cost approximately $97 to become a notary loan signing agent in Michigan.
Here's the breakdown:
Application fee ($10)
Notary Bond with E&O coverage ($55)
Notary seal ($17)
Business journal ($15)
There could be other expenses involved, such as travel expenses, and other business supplies. Also, if you are going to become an electronic or remote notary, there could be an additional cost for technology.
How long does it take to become a notary signing agent in Michigan?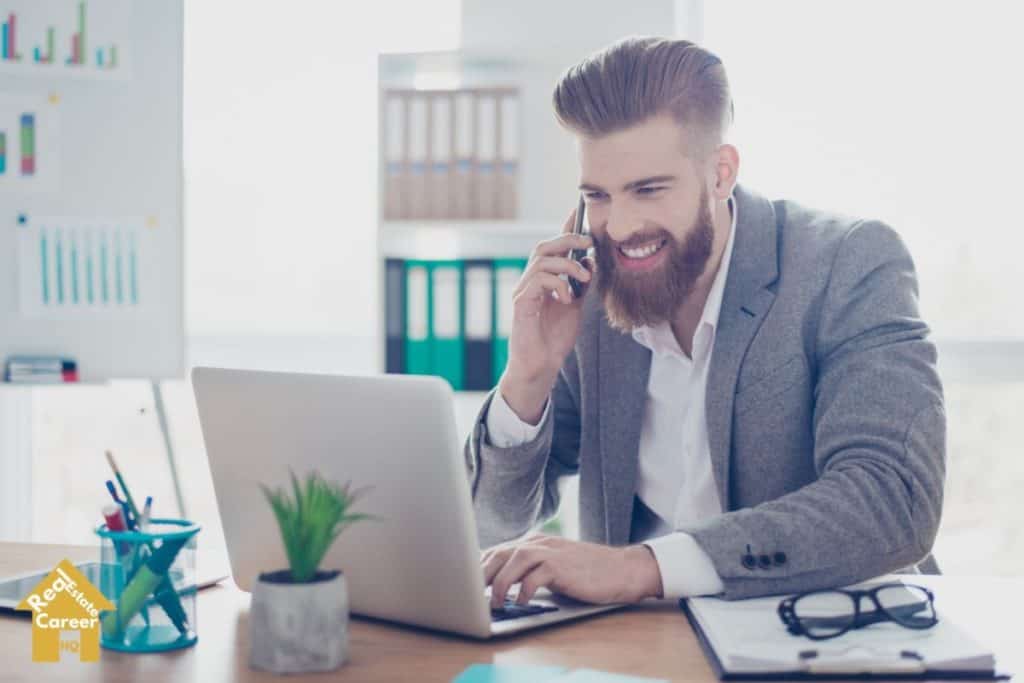 Once the Michigan Secretary of State receives all the required documents and payment, the process would take four to six weeks to to become a notary loan signing agent in Michigan.
Can a felon be a notary loan signing agent in Michigan?
Having a conviction for a felony may impact the application to become a notary loan signing agent in Michigan. The Michigan Secretary of State needs to make sure that you are a person with credibility, truthfulness, and integrity to fulfill the responsibilities of the position.
Therefore, they would reject application for anyone who committed a felony or gross misdemeanor relating to the practice of a notary (e.g, a theft conviction) within the past 10 years.
Within the last 10 years, have you been convicted of a felony or misdemeanor (including any time served/fees paid)?

Quote from APPLICATION FOR NOTARY COMMISSION AND ATTORNEY REAPPOINTMENT
Having a felony does not necessarily mean your application will automatically be declined. It depends on the severity and nature of the conviction.
The Michigan State Department would review it on a case-by-case basis. But you could read over Section 49 on the Michigan Law on Notarial Acts.
How to renew the notary public certificate in Michigan?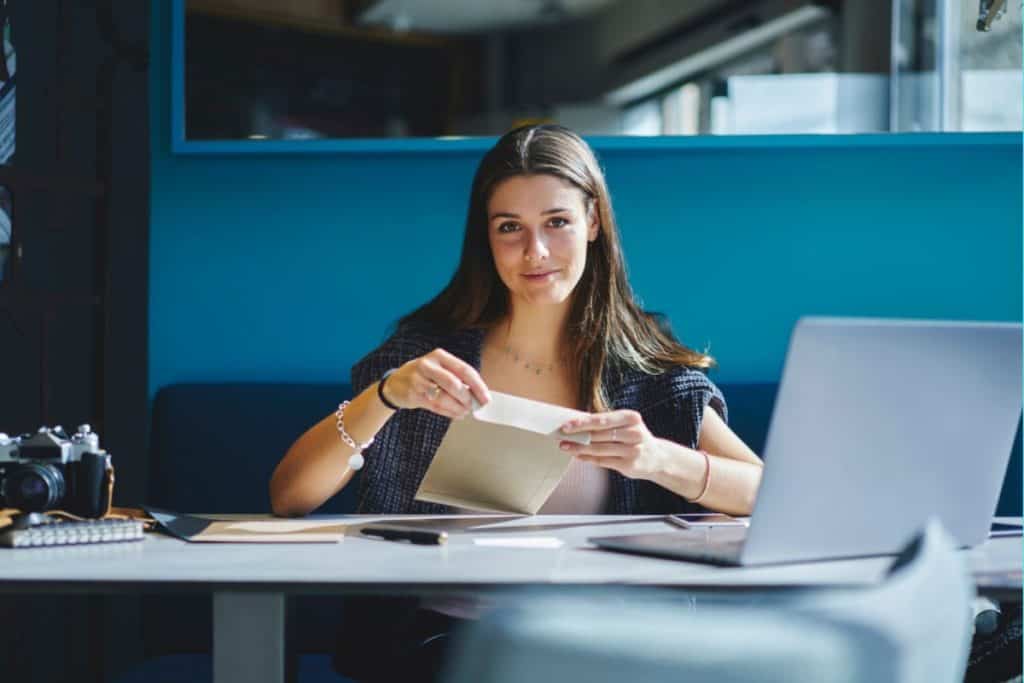 You need to renew the notary commission every six years. To do so, you basically go through the same steps as you initially applied for the notary commission.
You can also submit the application within 60 days that your current notary commission expire. But to avoid an interrupted business period, don't wait too close to the last minute.
Once again, you'll need to get a $10,000 surety bond and pay the filing fee. Upon renewal, you'll need to get a new notary seal and destroy the old one so that it would not be misused.
Can I notarize for a family member in Michigan?
You must not notarize any documents where you have any financial or beneficial interest in the transaction. Therefore, notarizing a document for any family member could call into question, and such practice should be avoided.
I have more questions about being a notary loan signing agent in Michigan, where could I obtain more details?
You may contact the Michigan Secretary of State:
Office of the Great Seal, 7064 Crowner Drive, Lansing, Michigan 48918
Email: MDOS-Notary@Michigan.gov
Disclaimer: The information in this post is for general information only, and not intend to provide any advice. They are subjected to change without any notice, and not guaranteed to be error-free. Some of the posts on this site may contain views and opinions from individual not related to JCHQ Publishing. They do not necessarily reflect our view or position.
(**) Affiliate Disclosure: Please note that some of the links above are affiliate links, and at no additional cost to you. Our company, JCHQ Publishing will earn a commission if you decide to make a purchase after clicking on the link. Please understand that we include them based on our experience or the research on these companies or products, and we recommend them because they are helpful and useful, not because of the small commissions we make if you decide to buy something through the links. Please do not spend any money on these products unless you feel you need them or that they will help you achieve your goals.
Reference: