(**) Disclosure: This post may contain affiliate links, meaning our company, JCHQ Publishing will get a commission if you decide to make a purchase through the links, but at no additional cost to you.
To become a notary loan signing agent in North Dakota, the applicant must meet the eligibility requirement, submit a notary public application to the ND Secretary of State, pay the $36 registration fee, get the $7,500 surety bond, and notary stamp.
Although you could work on different types of documents, the loan signing business in the real estate market seems to be a lucrative niche.
So what does a loan signing agent do? When people are getting a mortgage to purchase a house, or they need to refinance their property, there will be loan documents involved. Your role as a notary loan signing agent is to walk through the set of loan documents with the borrower and witness them in signing the paperwork. 
You would also need to verify the identity of the signers, place the notary stamp on the signed documents, then send them back to the signing services company or closing attorney. 
But keep in mind that you should NOT be providing legal advice, and you cannot explain the terms of the loan documents to the borrower.  
In this guide, you'll learn the steps to become a notary in North Dakota, income updates, and FAQ about this profession. 
But before we start, I want to give a brief disclaimer. This post is not intended as legal advice or state/federal notary public training. It is for general information only. Please check with your state to be sure that loan signing agents are utilized in the closing process. Always follow your state's notary laws and best practices.
Would you like to learn how to make $75 to $200 per signing appointment? You must check out the Loan Signing System from Mark Wills. (**) This is one of the best training programs for loan signing agents. Many students have achieved remarkable business success after taking this program.
6 Steps to Become a Notary in North Dakota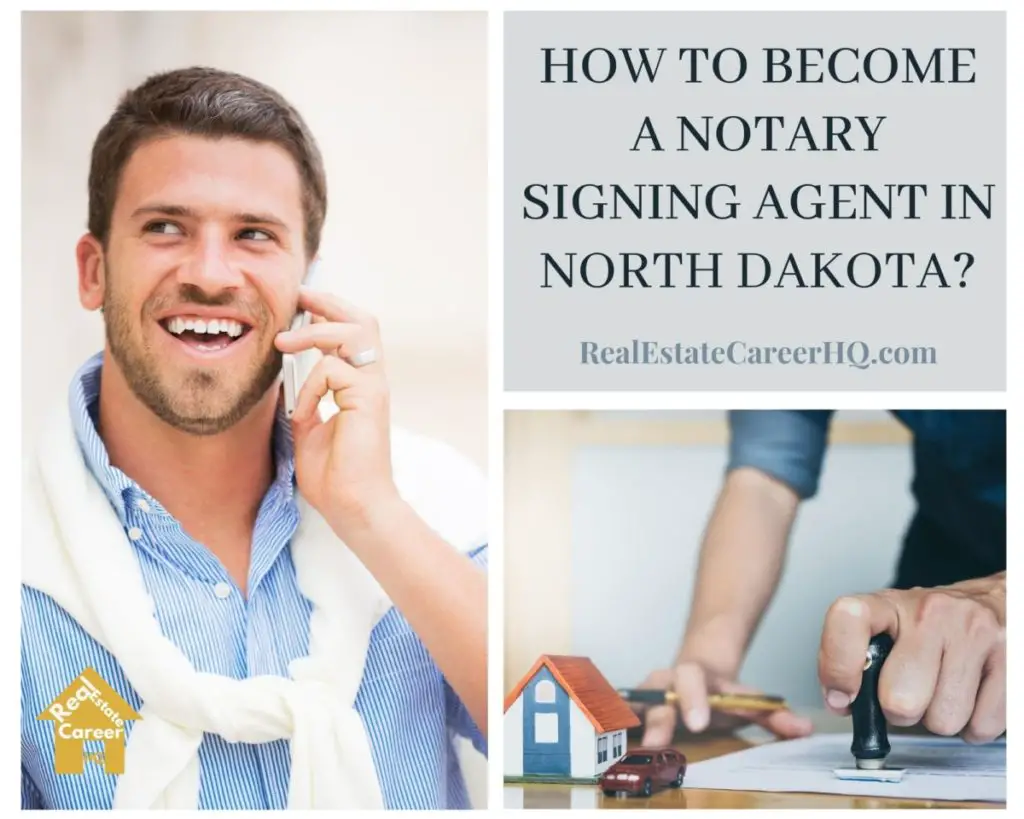 Step 1: Meet the state-eligibility requirement
At least age 18 of age
A resident/ have a place of employment or practice in North Dakota/ resides in a bordering county that has a reciprocity agreement with North Dakota
Able to read and write English
Step 2: Purchase a surety bond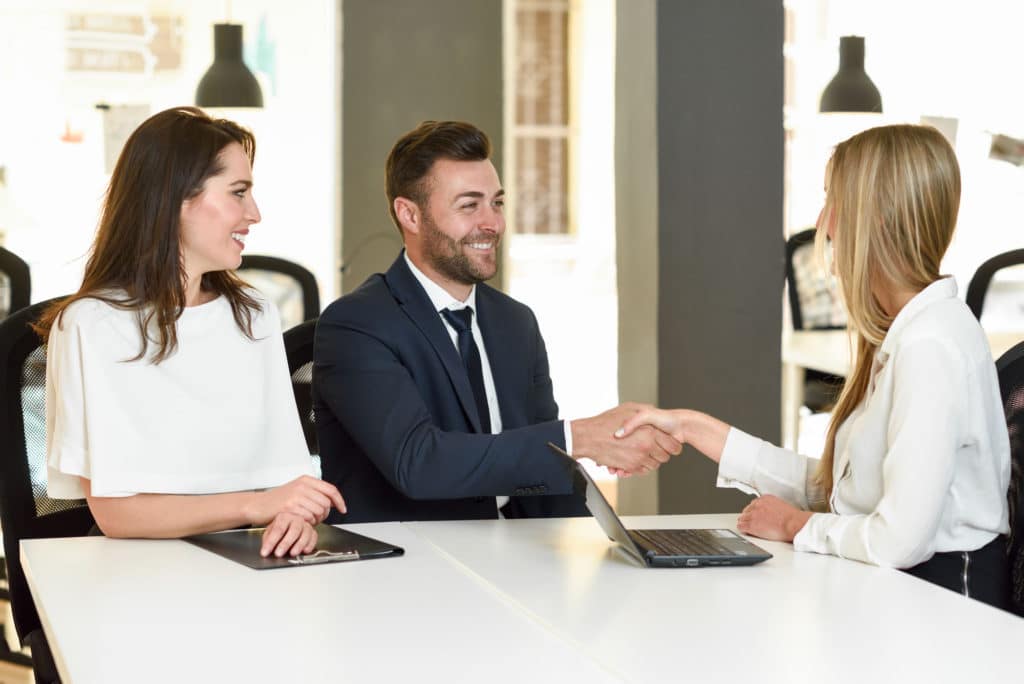 The North Dakota Secretary of State requires you to purchase a $7,500 surety bond with a 4 years term. You may get it from a licensed surety such as a notary bonding company, an insurance company, or a notary organization. You could search for them online.
Note that the surety bond is to protect those for whom the notary public performs a notarization, but not you as a notary public. If you need coverage for your professional services, you should consider getting an Error & Omission insurance (E&O).
Here's the link to the Notary Bond form. You are required to sign it in the presence of a notary.
I just checked with a surety bond issuer. Below is their premium structure.
| Coverage | Premium |
| --- | --- |
| $75,00 without E&O coverage | $50 |
| $7,500 bond with $10,000 E&O coverage | $90 |
| $7,500 bond with $15,000 E&O coverage | $100 |
| $7,500 bond with $25,000 E&O coverage | $120 |
Source: Suretybonds.com (Aug 18, 2020)
Step 3: Submit the notary application to the Secretary of State
The North Dakota Secretary of State is responsible for appointing and commissioning notaries. You may find the application here. (By the way, I tried to view in with different browsers, but none of them can display the application. You may need to download the file to your computer to read it.)
Most of the questions on the application are pretty strict forward—for example, your name, business address, background info. Make sure the name on the application will be the same as when you are notarizing documents.
Once again, you must sign the application and take an oath of office in front of a notary. An oath of office is an affirmation that you agree to assume the duties of a notary public and that you will comply with the rules and laws.
There is a $36 application fee. You can pay with a credit card such as VISA, MasterCard, Discover or American Express. You may write down the card information on the "Credit Card Payment Authorization" form, which is the last page of the application.
Once all documents are ready (including the surety bond), you may mail them to: Secretary of State, State of North Dakota, 600 E Boulevard Avenue Dept 108, Bismarck ND 58505-0500.
Step 4: Get a notary stamp
To start the notary signing business in North Dakota, you must have a notary stamp. This helps you to include specific info in every document so you won't leave out any required details. It also helps prevent fraudulent acts and make the signing agent an impartial witness.
After the Secretary of State receives your application, they will send you a
Certificate of Authorization and a Verification Form. You will need to present the certificate to the notary stamp vendor.
You may purchase the notary seal from office supplies store. Also, its design must comply with the regulatory rules.
The notary stamp must:

1. Be designed to leave a clear impression;

2. Be photographically reproducible;

3. Include the words "Notary Public" and "State of North Dakota;"

4. Contain the name of the notary public exactly as it appears on the authorization and the commission expiration date;

5. Be either up to or equal to 1 5/8 inch (41.28 millimeters) in diameter if a circular design stamp or if a rectangular design stamp, be up to or equal to 7/8 inch (22.23 millimeters) in height and 2 5/8 inches (66.68 millimeters) in length; and

6. Be surrounded by a border.

A notary stamp MAY NOT contain any other words, numbers, symbols or a reproduction of the great seal of North Dakota.

Quote N.D Secretary of State – Notary Public Stamp
You must keep the notary seal in a locked and secured area, where only you have direct and exclusive control of it. (e.g. a locked drawer or cabinet.)
After you get the notary stamp, you can affix an impression to the Verification Form and send it back to the Secretary of State.
Step 5: Receive the notary commission certificate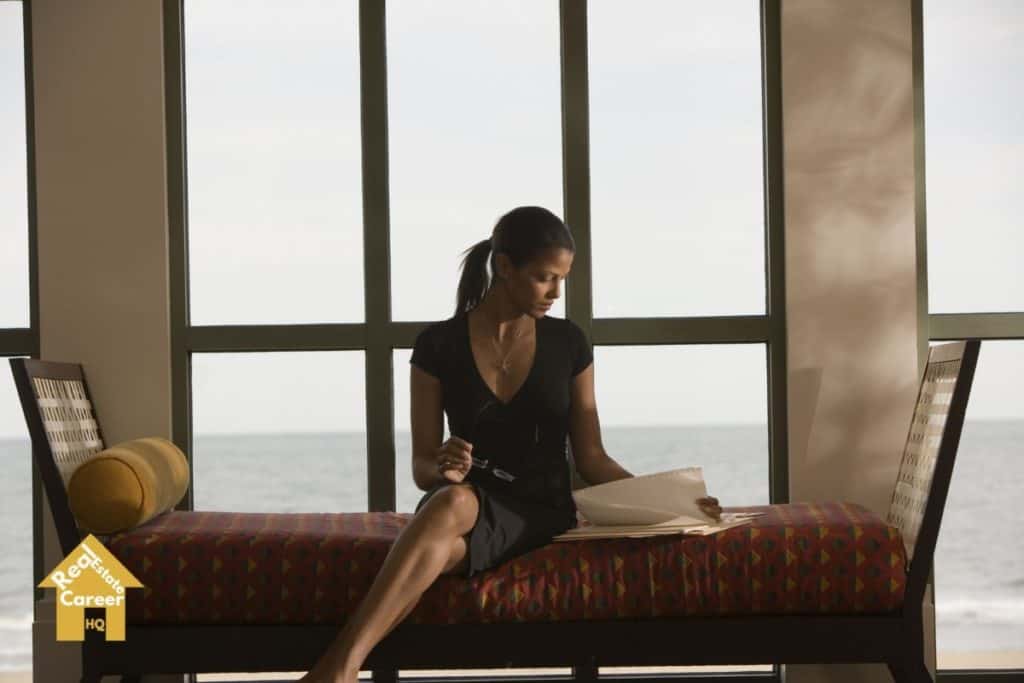 Once your application is approved, you will be provided with a notary commission. You should review and make sure all the details on the commission are correct. (e.g., your name, county of residence, commission dates).
Step 6: Maintain a notary journal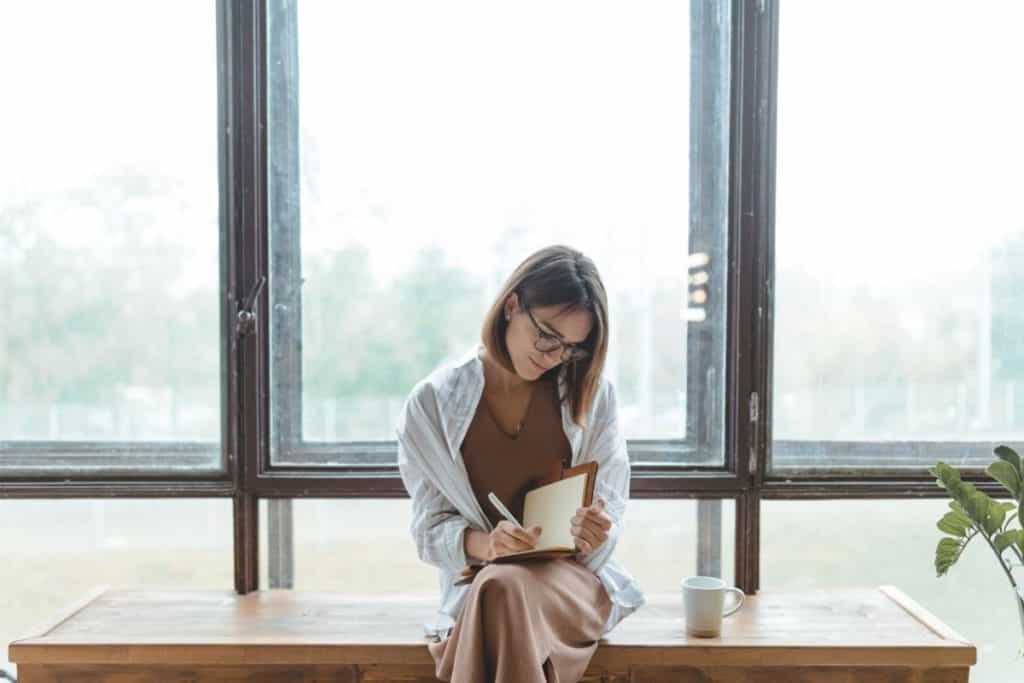 As a notary signing agent in North Dakota, you shall maintain a journal of all the notarial acts. Keeping a good record of your notary acts is an essential part of good business practice. It could serve as proof that you have taken reasonable steps to identify the signer of a document. That is why many notaries would keep a business journal.
If your journal is maintained in a physical format, it is better to have one bounded with pre-printed pages. You may find it at stationery, office supply stores, or through notary associations.
Whereas for a journal in an electronic format, it needs to be a permanent, tamper-evident. Make sure that it is complying with the rules of the secretary of state.
For each entry of your journal, you should write down the following information:
a. The date and time of the notarial act;

b. A description of the record, if any, and type of notarial act;


c. The full name and address of each individual for whom the notarial act is performed;


d. If identity of the individual is based on personal knowledge, a statement to that effect;


e. If identity of the individual is based on satisfactory evidence, a brief description of the method of identification and the identification credential presented, if any, including the date of issuance and expiration of the identification credential; and


f. The fee, if any, charged by the notary public.

Quote from CHAPTER 44-06.1 REVISED UNIFORM LAW ON NOTARIAL ACTS
Furthermore, you should retain the journal for at least 10 years from the last notarial act recorded in the journal.
Here's a Snippet of What Stephanie Espinal Think about Being a Notary Signing Agent!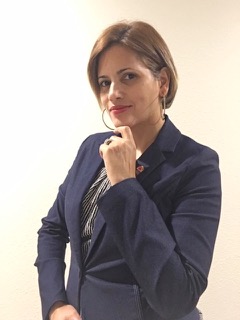 "My advice is that don't be afraid to start the loan signing career on a part-time basis. I would also tell them that they need to be passionate about the profession and not just because of the money. They must dedicate their time to learning the business and notarial laws from your state.  
You will be working with people's financial lives and any mistake you make with cause them a lot of money."  
– Stephanie Espinal, Notary Loan Signing Agent
Here's an exclusive interview with Stephanie. In there, she shared what it takes to be a notary signing agent as a side gig, her valuable journey, and secret sauce to success.
Does North Dakota allow remote online notarization?
I like states that have the option for notaries to work digitally. Doing so could bring you great convenience to streamline your notary practice.
Remote online notarization allows you not to be physically present with the signer. Instead, you would verify their the signer's identity through video and audio conference.
At the time I'm writing the post, remote notarization is permitted in North Dakota. But before you can perform the first remote-online notarization, you must notify the Secretary of State and provide them with the name of the technology platform you'll be using. You may email them the details at sosaccnot@nd.gov.
Below is the list of technology companies I found on the Secretary of State website:
If you want to know how can you work from home as a notary? The tools that you'll need in your home office. Here's the post for you.
How much do a notary loan signing agents make in North Dakota?
The average annual income of Loan Signing Agents in North Dakota is $49,698. The income typically ranges between $29,566 to $60,118. Top earning loan signing agents in North Dakota are making over $80,685.
As a notary, you could work on different documents, but the loan signing in the real estate market could be a lucrative niche.
Source: ZipRecruiter (March 13, 2022)
Can you make over $10,000/month as a loan signing agent? Be sure to check out our notary earning guide. You'll find a case study where a loan signing agent has built her business to such a successful figure.
Is there demand for notary loan signing agent in North Dakota?
As long as people are obtaining mortgages or refinancing their homes, there would be a demand for notary loan signing agents.
All originated mortgages in North Dakota
| Year | All originated mortgages |
| --- | --- |
| 2017 | 16,016 |
| 2016 | 19,580 |
| 2015 | 19,045 |
| 2014 | 17,180 |
| 2013 | 22,042 |
| 2012 | 24,096 |
| 2011 | 18,548 |
| 2010 | 20,218 |
| 2009 | 21,080 |
| 2008 | 16,806 |
| 2007 | 17,673 |
Source: Consumer Financial Protection Bureau – Home Mortgage Disclosure Act (HMDA) (Aug 18, 2020)
Some states are "Attorney States," which means only attorneys can coordinate the closing paperwork of a real estate. Whereas, others are "Escrow States" where escrow companies would handle the mortgage closing.
According to the First American Title, North Dakota is a an "Attorney State." Here is a post covering the differences between escrow states and attorney states and its impact on the loan signing business.
If you want to succeed in the loan signing industry, you must check out this loan system training program. If you review the testimonials of his students, you'll be amazed at how the notary career changes their life after they learned from Mark Wills. (**)
Do you need any education or training to become a notary public in North Dakota?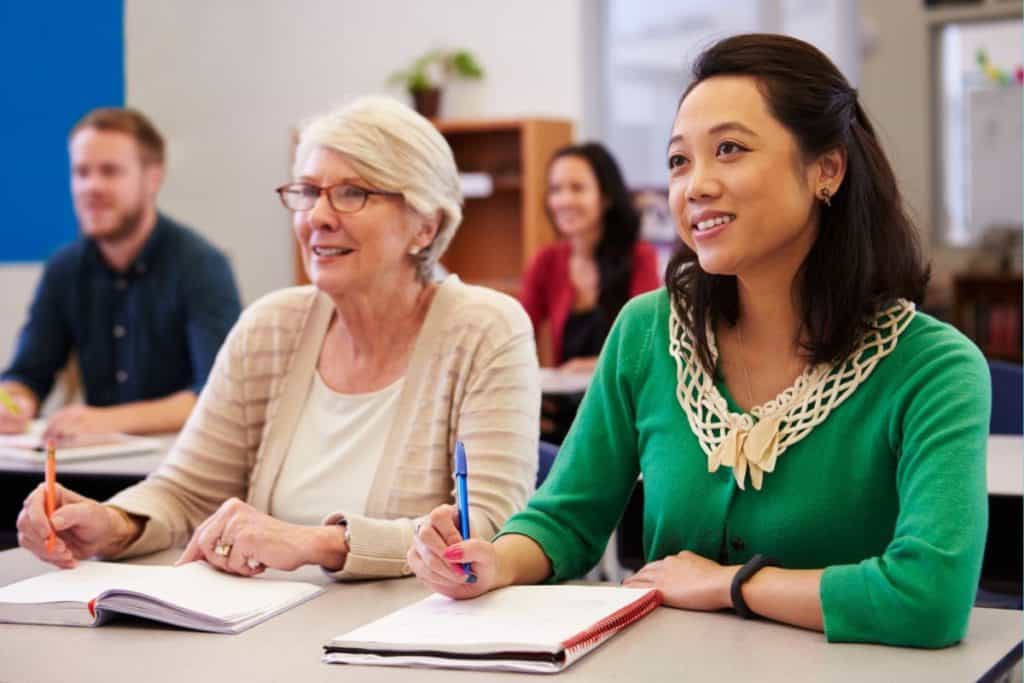 You do not need to go through any training or education to become a notary public in North Dakota.
However, it is always a good idea to equip yourself with updated notary knowledge. A good resource to learn about this notary signing profession is the North Dakota Century Code, CHAPTER 44-06.1 – Revised Uniform Law on Notarial Acts.
This is a 14-pages PDF file that covers most of the rules you need to know about being a notary public. Below are the topics being covered:
Definitions
Applicability
Authority to perform notarial acts
Requirements for certain notarial acts
Personal appearance required
Identification of individual
Authority to refuse to perform notarial act
Signature if individual unable to sign
Notarial act in this state
Notarial act in another state
Notarial act under authority of tribe
Notarial act under federal authority
Foreign notarial act
Notarial Act performed for remotely located individual
Certificate of notarial act
Official stamp
Stamping device
Journals
Notary vacancies – Resignations
Notification regarding performance of notarial acts on electronic record – Selection of technology – Acceptance of tangible copy of electronic record.
Short form
Notary public commission – Qualifications
Grounds to deny, refuse to renew, revoke, suspend, or condition commission of notary public
Database of notaries public
Prohibited acts
Validity of notarial acts
Rules
Notary public commission in effect
Name change
Fees to be charged for notarial acts – Penalty
Savings clause
Relation to Electronic Signatures in Global and National Commerce Act
You could find its link in the reference section of the post.
How much does it cost to become a notary loan signing agent in North Dakota?
It costs approximately $188 to become a notary loan signing agent in North Dakota.
Here's a breakdown of the costs to start a notary signing business
| | |
| --- | --- |
| Notary Application Fee | $36 |
| Surety Bond Premium with E&O | $120 |
| Notary Stamp | $17 |
| Journal | $15 |
There could be other expenses involved, travel expenses, car maintenance, auto insurance, remote notary technology, laptop and other business supplies.
Can a felon be a notary signing agent in North Dakota?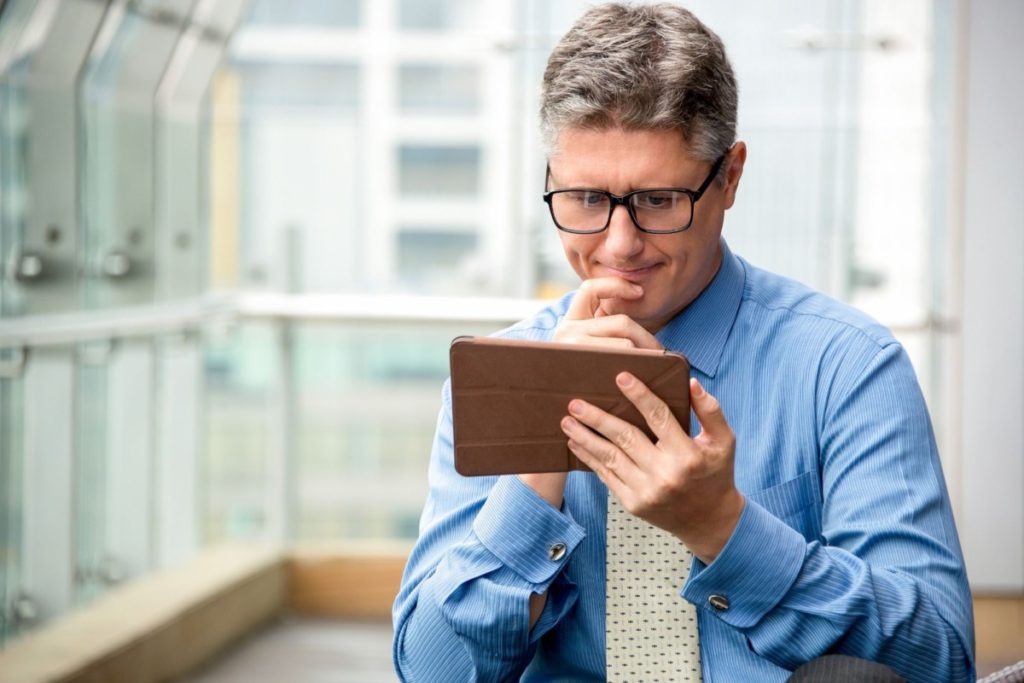 Having a conviction for a felony may impact the application to become a notary signing agent in North Dakota. The Secretary of State needs to make sure that you are a person with credibility, truthfulness, and integrity to fulfill the responsibilities of the position.
In the Notary Application, it has the following questions:
Have you ever been the subject of any inquiry or investigation by any agency of the state of North Dakota?

Has any occupational license held by you in any state (including North Dakota) been censured, suspended, revoked, cancelled, or
terminated; or have you been subject to any type of administrative action in any state (including North Dakota)?

Have you ever been convicted of, or entered a guilty plea to, any criminal offense (felony, misdemeanor, or infraction) other than traffic
violations, in any city, state, or federal court?

Have you ever been a defendant in any lawsuit involving claims of fraud, misrepresentation, coercion, mismanagement of funds, breach of
fiduciary duty, or breach of contract?

Quote from Notary Application SFN 11001
If you answer "Yes," you must provide a written explanation and legal documents involving the case.
But having a felony does not necessarily mean your application will automatically be declined. It depends on the severity and nature of the conviction. As I'm reading the Revised Uniform Law on Notarial Acts, the Secretary of State seems to emphasize on felony or a crime involving fraud, dishonesty, or deceit.
The North Dakota Secretary of State would review it on a case-by-case basis. 
How long does it take to become a notary signing agent in North Dakota?
It takes a 4 to 6 weeks to become a notary signing agent in North Dakota.
How to renew notary commission in North Dakota?
To renew the notary commission in North Dakota, you need to reapply every 4 years. Basically, you will go through the same procedures as you were applying for the initial commission.
By then, you would need to get a notary seal with a new expiry date.
To avoid an interrupted business period, begin the renewal process in advance. Don't wait till your current notary commission is expired.
Can I notarize for a family member in North Dakota?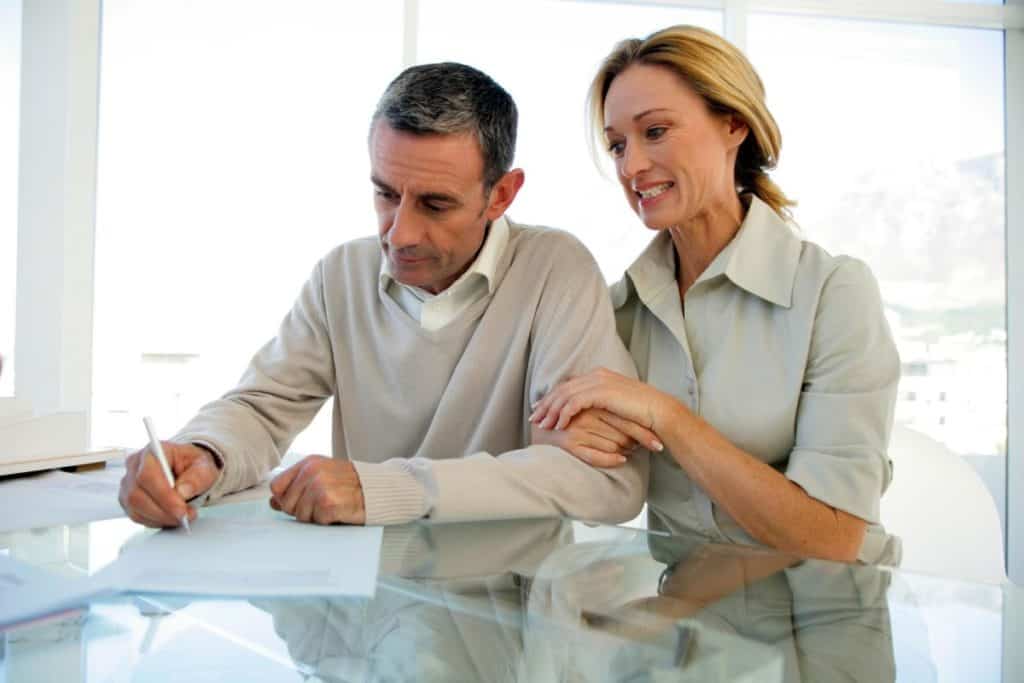 You must not notarize any documents where you have any financial or beneficial interest in the transaction. Therefore, notarizing a document for any family member could call into question, and such practice should be avoided.
I have more questions about being a notary public in North Dakota, where could I obtain more details?
You may contact the Notary Unit:
Phone: (701) 328-2901 or toll-free (800) 352-0867, option 7
Fax: (701) 328-0107
Email: sosaccnot@nd.gov
If you are reading up to this point, I bet you must be interested in the notary signing profession. But why reinvent the wheel when there is a proven system that works? Many students had great success following the Loan Signing System (LSS) from Mark Wills. You may click here to check it out yourself. (**)
Disclaimer: The information in this post is for general information only, and not intend to provide any advice. They are subjected to change without any notice, and not guaranteed to be error-free. Some of the posts on this site may contain views and opinions from individual not related to JCHQ Publishing. They do not necessarily reflect our view or position.
(**) Affiliate Disclosure: Please note that some of the links above are affiliate links, and at no additional cost to you. Our company, JCHQ Publishing will earn a commission if you decide to make a purchase after clicking on the link. Please understand that we include them based on our experience or the research on these companies or products, and we recommend them because they are helpful and useful, not because of the small commissions we make if you decide to buy something through the links. Please do not spend any money on these products unless you feel you need them or that they will help you achieve your goals.
Reference: