(**) Disclosure: This post may contain affiliate links, meaning our company, JCHQ Publishing will get a commission if you decide to make a purchase through the links, but at no additional cost to you.
To become a notary signing agent in Oregon, an applicant must meet the state-eligibility requirement, complete a notary training course within the last 6 months, pass the Notary Public exam, submit a notary public application to the Oregon Secretary of State, pay the $40 filing fee, purchase the notary stamp and journal.
So what does a loan signing agent do in Oregon? When people are getting a mortgage to purchase a house, or they need to refinance their property, there will be loan documents involved. Your role as a notary loan signing agent is to walk through the set of loan documents with the borrower and witness them in signing the paperwork. 
You would also need to verify the identity of the signers, place the notary stamp on the signed documents, then send them back to the escrow company. 
But keep in mind that you should NOT be providing legal advice, and you cannot explain the terms of the loan documents to the borrower.  
In this guide, you'll find the steps to become a notary loan signing agent in Oregon, income updates, course content, exam and FAQ about this profession. 
But that's not it! You'll also hear a real-life case study where "A New Mom Earns $11,500 as a Notary Signing Agent 45 days After Taking the LSS program." You could find it at the end of the post.
Would you like to learn how to make $75 to $200 per signing appointment? You must check out the Loan Signing System from Mark Wills. (**) This is one of the best training programs for loan signing agents. Many students have achieved remarkable business success after taking this program.
7 Steps to Become a Notary Loan Signing Agent in Oregon
Step 1: Meet the state-eligibility requirement
At least 18 years of age
Resident/ have a place of employment or practice in Oregon
Able to read and write English
Have the honesty, integrity, competence and reliability – (i.e.: no felony, offense involving fraud, dishonesty or deceit during the 10 year before the date of the application)
Step 2: Complete the Notary Training Course
It is mandatory that you complete the notary training course from the Oregon Secretary of State. The purpose is to equip you with the necessary knowledge in becoming a notary signing agent and prepare you for the notary exam.
How do you register for the Oregon notary course?
To register for the course, you need to set up an account on their website. The registration process is pretty self-explanatory. You simply enter some personal info such as full name, email address, and password. But if you need further instruction, here is a guide for your reference. 
The training seminar is available in-person or online. I personally prefer the online option. Not only that, it saves the trouble in traveling, but you could also review the course materials whenever and wherever at your convenience. 
You could find out the seminar schedule on this page. However, just disregard the one labels with "CURRENT NOTARIES ONLY." That course is for existing notaries. It won't be relevant if you are applying for the notary commission for the first time. 
What does the notary course cover?
The course will cover proper ways to identify the signer, the necessary items to record in your business journal, and the requirements of an Oregon Notarial Certificate. There is a section where you get to practice notarizing. 
Within the course, there will be sample questions on different notary topics. Although they will not be graded, they can help you to prepare for the exam.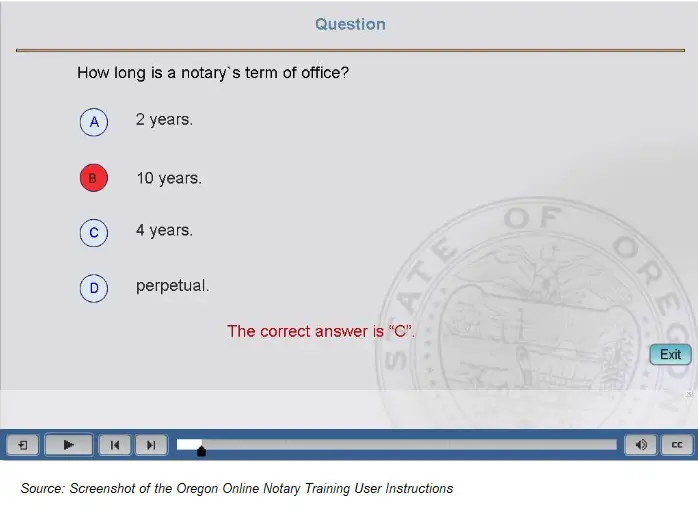 After you complete it, the system will generate a training certificate. You may view, save, or print it out. Besides your full name and completion date, you'll also find the training certificate number on it. This will be needed when you register in writing for the exam.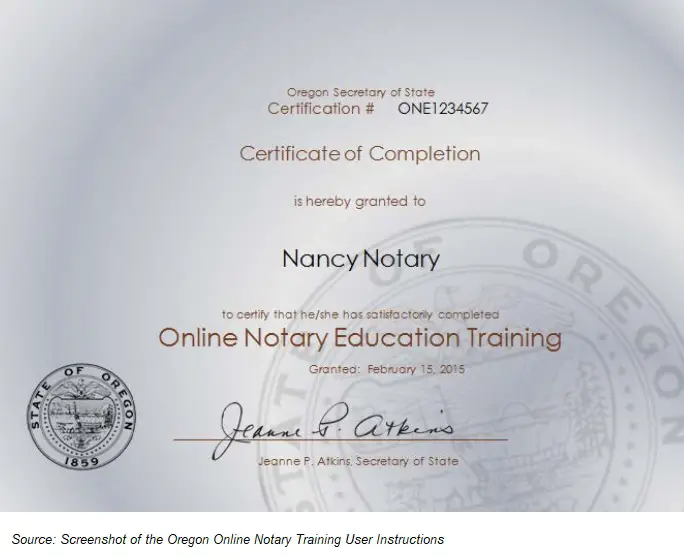 On a side note, besides taking the course from the Oregon Secretary of State, you could also take it from an approved education provider. I'm reading the Secretary website now, and I see that the National Notary Association is on the list.
I haven't had the chance to look at the NNA course. But since the one from the Secretary of State is free, you could just take it first and see how it goes.
Step 3: Submit the notary public application to the Oregon Secretary of State
The Oregon Secretary of State is the office that grants the notary commission to applicants and maintains records of all notaries public in Oregon.
You need to fill out the Notary Public Application. Although you could fill out the paper version and mail it to the Secretary Office, the quickest way is to submit it online through their website. 
The questions on the application are pretty strict forward—for example, your name, business address, background info. 
There is a $40 application fee and can be paid by a credit card. If you are mailing the payment, you could make the check payable to "Corporation Division."
Step 4: Pass the Oregon notary exam
The next step is to write the notary exam. It consists of 20 questions, 10 true/false and 10 multiple-choice. You could find the Open Book Examinations on this link. It's on the last page of the file.
You must have at least 16 or more correct answers in order to pass the test.
And the good news is you can retake the exam as many times as needed to pass. Also, this is an open-book exam. You could find the answers in the Oregon Notary Guidebook, which I will talk more about later in the post.
Step 5: Take an oath of office
The Secretary of State will perform a background check. Once they approve your application, they will notify you through an email. In there, you'll find an attached file of the Notary Public Application and Oath of Office. 
Then you will bring the Oath of Office form and sign it in front of a notary. You may search for one online, but make sure that an active notary in the Oregon Corporation Divison Database. 
You must submit the Application and Oath to the office within 30 days of being issued. Also, there is a $40 processing fee.
Step 6: Review the notary certificate
Once everything is in good order, they will send you an email with the Commission Certificate and the Certificate of Authorization. You should review and make sure all the details are correct. (e.g., your name, county of residence, commission dates).
To ensure your notary commission is registered correctly, it's better to check on the Oregon Notary Database that your profile appears on it. 
Step 7: Get the notary business supplies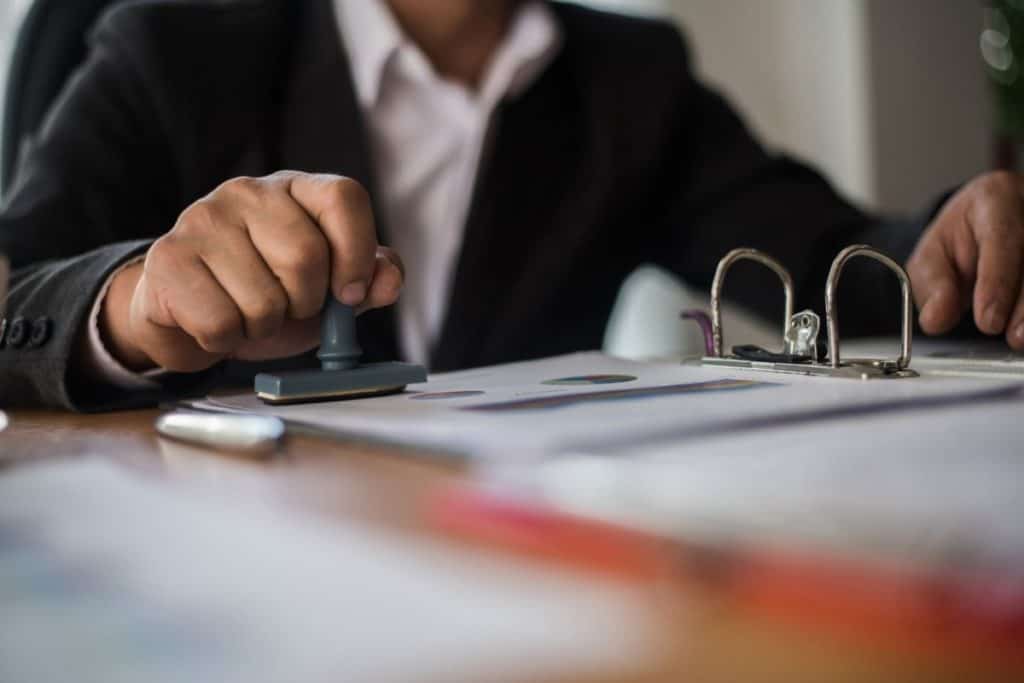 Notarize documents with a standardized stamp
To start the loan signing business in Oregon, you must have a notary stamp. This helps you to include specific info in every document so you won't leave out any required details.
You may purchase the notary seal from office supplies store. If you do, they usually they would require your Certificate of Authorization.
Also, the stamp's design must comply with the regulatory rules described in ORS186.020.
The following words, in descending order, centered in the official stamp to the right of the state seal and in uppercase:


• The words "OFFICIAL STAMP";
• The printed name of the notarypublic;
• The words "NOTARY PUBLIC-OREGON";
• The words "COMMISSION NO." immediately followed by the notary
public's commission number;
• The words "MY COMMISSION EXPIRES" immediately followed by the
notary public's commission expiration date, expressed in terms of
the month (spelled out), two digit day, and four digit year

Quote from State of Oregon Official Notary Stamp Imprint Guidelines
Here is a sample of a Oregon notary stamp.

You must keep the notary seal in a locked and secured area, where only you have direct and exclusive control of it. (e.g. a locked drawer or cabinet.)
Maintain a good business record with a notary journal
As a notary loan signing agent in Oregon, you are required to keep a business journal.
Maintaining a good record of your notary acts is an essential part of good business practice. It could serve as proof that you have taken reasonable steps to identify the signer of a document.
If you're using a paper format journal, it is better to have a bounded one with pre-printed pages. You may find it at stationery, office supply stores, or through notary associations. 
There are two specific notary acts that you must record: "witnessing a signature" and "acknowledgment". But the Oregon Secretary of State recommends you to record all notarial acts in the journal.
According to the ORS 194.300(3), should record the following details of each notarization.
 Date and time the notarial act was performed.

 Type of notarial act performed.

 Date of the document notarized.

 Document Type notarized: grant deed, affidavit, contract, foreign invitation, student transcript, etc.

 Printed full name and contact address of the signer.

 Signature of the signer.

 Description of how the notary public identified the signer. If identification documents were used to identify the signer, the description shall consist of the name of the organization that issued the document, the type of document, and the document's expiration date (e.g. ODL, exp. 8-8-2025). Do not record personal numbers such as a driver license, SSN or passport numbers in your journal.

 Any additional information: unusual circumstances, such as power of attorney; reason for refusal to notarize; corrections made to notarial certificate; representative authority (e.g., President of ABC Company); etc.

 Fees collected. Put a notation that there was no charge if no fees were collected.

Quote from Oregon Notary Public Guide
Here are some samples of notary journal entries
You are required to retain the journal for at least ten years after the last notarial act.
Furthermore, besides keeping a physical journal, you could also maintain one in electronic format. Make sure it is tamper-evident and complies with the regulatory standard.
How to become a electronic notary in Oregon?
One thing I really like about this industry in Oregon is the option for notary to work digitally. Doing so could bring you great convenience to streamline your notary practice.
But let me first explain the difference between "Electronic notarization" and "Remote notarization."
"Electronic notarization," sometimes known as "e-notary," is where you meet the signer in person, but the documents are signed and notarized digitally.
On the other hand, "Remote notarization" is also being done digitally. But you are not physically present with the signer. Instead, you would verify their the signer's identity through video and audio conference.
The Oregon Secretary of State allows electronic notarization. Although going paperless is a global trend, at the time I'm writing this post, I don't think remote notarization is permitted in Oregon. But you may want to confirm with the Oregon Secretary of State since the rule could change over time.
Typically speaking, the e-notary process would be as the following:
You and the document signer meet in person and use the same computer.
You will identify the signer and accesses the electronic notarization application.
The signer reviews and sign the document on the computer.
Through the electronic application, you would complete and attach the certificate to the signed document.
Then you'll sign and affixes the stamp (that is, information about the notarial commission) and seals the document with the e-application.
For record-keeping purposes, you will obtain the signer's signature on the associated entry of your notary journal. 
You would send the completed document to the appropriate party
Select an Oregon approved technology vender
You would need an electronic platform to conduct the e-notarization. This may include fingerprinting, digital signing pads, cloud-based and encryption processes.
Make sure to choose one that complies with the National Electronic Notarization Standard.
As I'm trying to find more details about e-notary, I found some electronic notarization samples on the Oregon Secretary of State website. In there, you could see how an electronic stamp and certificate would look like on a document. You may click here to view them.
Want to earn money as a loan signing agent while enjoy working from home? Here's another post on how you could do that.
How much do notary loan signing agents make in Oregon?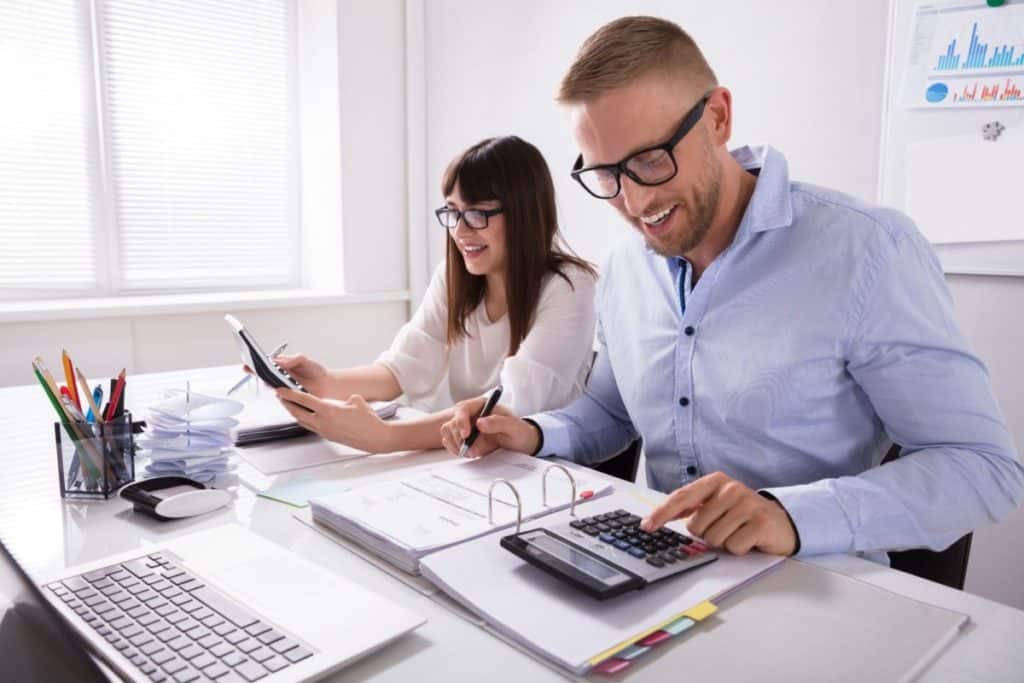 The average annual income of Loan Signing Agents in Oregon is $46,002. The income typically ranges between $28,226 to $57,393. Top earning loan signing agents in Oregon are making over $85,619.
Top 10 Highest Paying Cities for Loan Signing Agents in Oregon
| City | Annual Salary |
| --- | --- |
| Medford | $54,663 |
| Hillsboro | $52,740 |
| Beaverton | $50,984 |
| Corvallis | $50,880 |
| Bend | $50,467 |
| Eugene | $47,460 |
| Portland | $46,948 |
| Gresham | $46,650 |
| Springfield | $45,562 |
| Salem | $44,575 |
source: ZipRecruiter (March 13, 2022)
Can you make over $10,000/month as a loan signing agent? Be sure to check out our notary earning guide. You'll find a case study where a loan signing agent has built her business to such a successful figure.
Is there demand for notary loan signing agent in Oregon?
As long as people are obtaining mortgages or refinancing their homes, there would be a demand for notary loan signing agents in Oregon.
All originated mortgages in Oregon
| YEAR | Originated mortgages in Oregon |
| --- | --- |
| 2017 | 116,700 |
| 2016 | 136,083 |
| 2015 | 117,674 |
| 2014 | 87,626 |
| 2013 | 128,622 |
| 2012 | 144,891 |
| 2011 | 98,243 |
| 2010 | 118,373 |
| 2009 | 134,377 |
| 2008 | 97,998 |
| 2007 | 151,933 |
Source: Consumer Financial Protection Bureau – Home Mortgage Disclosure Act (HMDA) (June 20, 2020)
According to the Oregon.gov (June 1, 2020), there are 39,132 active notaries in Oregon.
Furthermore, some states are "Attorney states," which means only an attorney can handle the closing paperwork. Whereas, others are "Escrow States" where a loan signing agent can do the work.
According to the First American Title, Oregon is a not an "Attorney State," which is good news if you are interested in starting a notary signing business.   
If you want to succeed in the loan signing industry, you must check out this loan system training program. If you review the testimonials of his students, you'll be amazed at how the notary career changes their life after they learned from Mark Wills. (**)
What education do you need to become a Oregon notary public?
To become a notary public in Oregon, you'll need to complete a notary training course from the Oregon Secretary of State or an authorized education provider.
Another good resource to learn about this profession is to read over the "Oregon Notary Public Guide." (You'll find its link at the reference section at the end of this post.)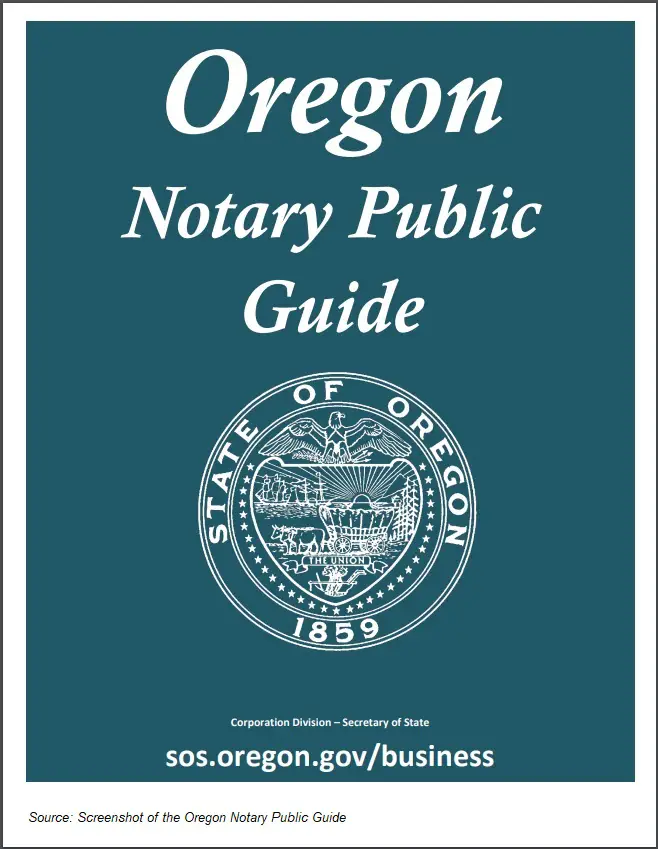 This is a 76 pages comprehensive guide with 12 chapters, which covers almost everything you need to know as a notary. In fact, I use it as a key reference when preparing for this post.
Here are the topics that the Oregon Notary Public Guide covers:
The Notary Public
Employee Notaries and Employers
Misconduct, Liability & Protecting Yourself
Notary Fees
How to Notarize
The Notarial Journal
Notarial Certificates
Oregon Notarial Certificates
Secretary of State Certificates
Foreign Language Documents
Electronic Notarization
Financial Exploitation of the Vulnerable
Is there an exam to become a notary in Oregon?
You must pass an open-book exam to become a notary in Oregon. It consists of 20 questions and the required passing score is 80% or higher.
How much does it cost to become a notary in Oregon?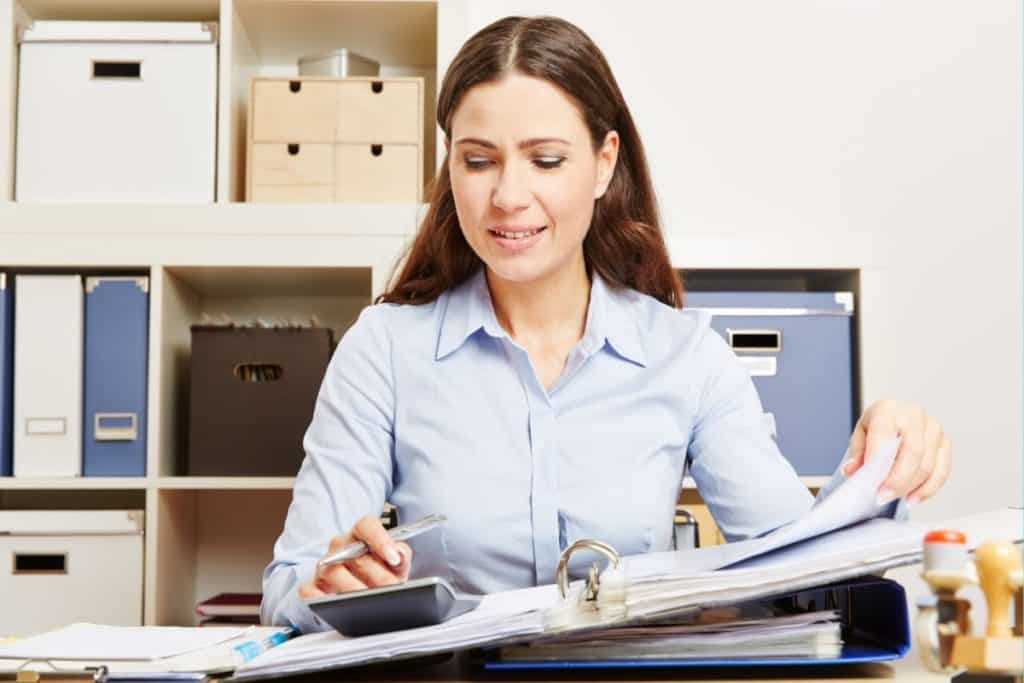 It would cost approximately $112 to become a notary in Oregon.
Here's a breakdown of the costs to start a notary signing business
| | |
| --- | --- |
| Notary Application | $40 |
| Oath of Office Processing Fee | $40 |
| Notary Stamp | $17 |
| Journal | $15 |
There could be other expenses involved, such as travel expenses, car maintenance, auto insurance, E&O, electronic notary technology, laptop and other business supplies.
You do not need to get a surety bond for a notary practice in Oregon.
How long does it take to become a notary signing agent in Oregon?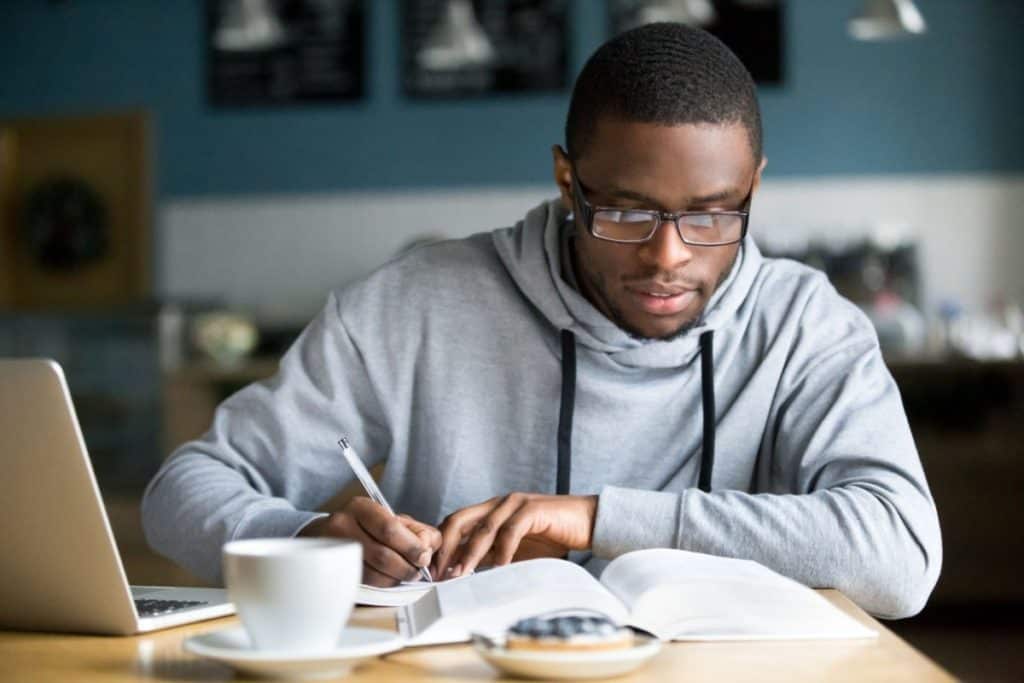 After you send it the application, it would take from less than a day to a few days of processing time. Once again, the quickest way is to apply online.
Then it would depend on how quick you can get the oath of office notarized and submitted.
So it could take less than 1 week to become a notary signing agent in Oregon.
Can a felon be a notary loan signing agent in Oregon?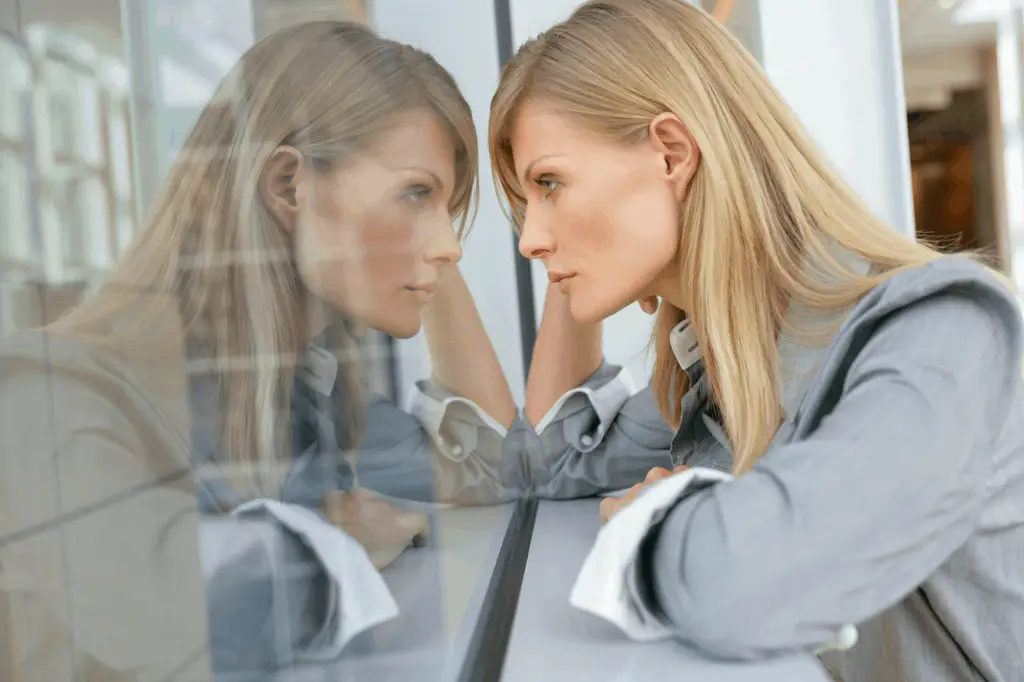 Having a conviction for a felony may impact the application to become a notary loan signing agent in Oregon. The Oregon Secretary of State needs to make sure that you are a person with credibility, truthfulness, and integrity to fulfill the responsibilities of the position.
Not have been convicted of:

– Acting as or otherwise impersonating a notary public as described in ORS 194.990;

– Obstructing governmental or judicial administration under ORS 162.235 (1)(b); or

– Engaging in the unlawful practice of law as described in ORS 9.160.

Not have been found by a court to have:

– Practiced law without a license in a suit under ORS 9.166; or

– ​Engaged in an unlawful trade practice described in ORS 646.608 (1)(vvv)​

Quote from Oregon Secretary of State – Notary Qualification
Having a felony does not necessarily mean your application will automatically be declined. It depends on the severity and nature of the conviction. The Oregon Secretary of State would review it on a case-by-case basis. 
Before you go through the study and registration, you may contact the Oregon Secretary of State's office to discuss your specific case.
How to renew notary commission in Oregon?
To renew the notary commission in Oregon, you need to retake the test and submit the application within 30 days before your current commission expires. You must do so every four years.
To avoid an interrupted business period, begin the renewal process in advance. Don't wait till your current notary commission is expired.
Also, you would need to obtain a new notary stamp with a new expiry date.
Can I notarize for a family member in Oregon?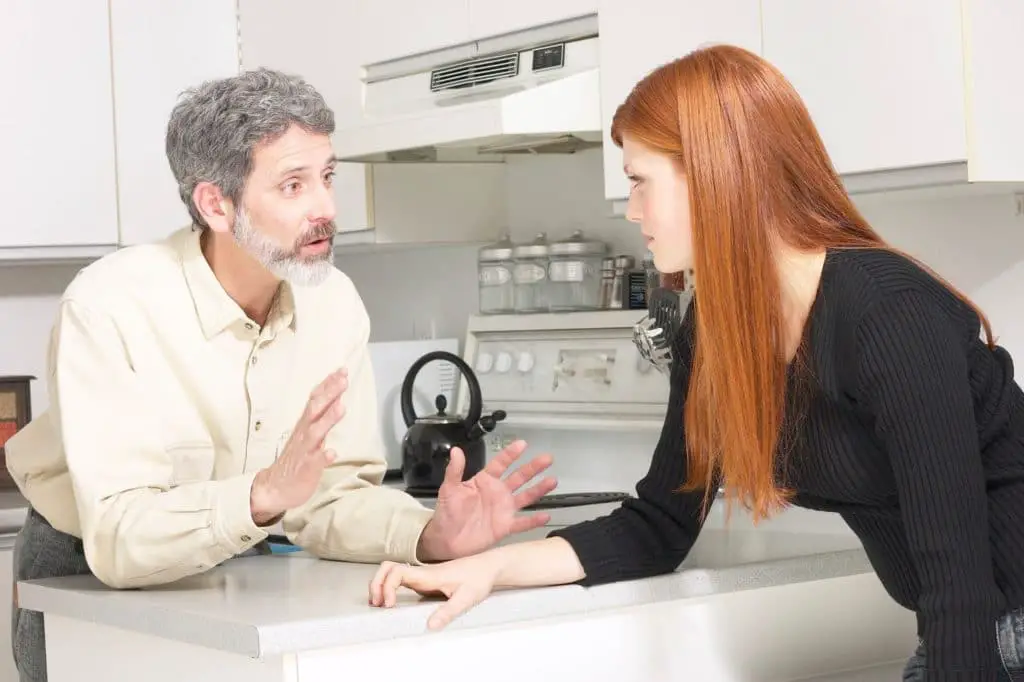 You must not notarize any documents where you have any financial or beneficial interest in the transaction. Therefore, notarizing a document for any family member could call into question, and such practice should be avoided.
I have more questions about being a notary loan signing agent in Oregon, where could I obtain more details?
You may contact the Oregon Secretary of State, Corporation Division
255 Capitol St. NE, Suite 151 – Salem, OR 97310-1327
Phone: (503) 986-2200
Fax number: (503) 986-2300
Email: CorporationDivision.SOS@oregon.gov
Real-Life Case Study: A New Mom Earns $11,500 as a Notary Signing Agent 45 days After Taking the LSS program
To help you have a better understanding of the potential in the loan signing business, I just watched an inspiring 38 minutes video. It is where Mark Wills, a top-notch notary coach, interviewed one of his students, Meghan.
Meghan is located in Portland, Oregon. Her background is in the education field. However, due to the macroeconomic condition, there had been a job freeze in the industry. So she was unable to find employment.
Furthermore, her husband was still a medical student, and they just had a newborn baby. As you could imagine, they must be in desperate need of income. 
At that time, her cousin introduced Meghan to the Loan Signing System course. Although that Meghan had no prior knowledge in the mortgage industry, she decided to give it a try. 
Let's take a look at her jaw-dropping result!
In the first week, she made $1,000. Even though this seems to be a satisfying result for many people, Meghan worked really hard and felt exhausted. Therefore, rather than relying on orders from signing services companies, she went directly to escrow offices in getting the business. 
In the second week, she made $1,600. 
In the third week, she made $2,600.
In the first 30 days of being a notary signing agent, she made $7,500. 
By the end of the first 45 days, she completed 125 signings and made an incredible $11,500!
But her notary signing journey is not smooth in the beginning.
What I like about this interview is the depth it went into. Meghan revealed that initially, she had many self-doubts, whether this could work. After all, she had no background in the notary signing industry. This led her to cancel the LSS program.
Unlike other unethical businesses, Mark Wills did not lure her to stay in the program but processed her refund seamlessly. He even took the time to speak with Meghan on the phone. 
She was surprised that Mark was so accessible and cared about his student. 
After the conversation, Meghan went on to watch tons of videos from Mark Wills. She also went through a mentorship training video, where Mark addressed the importance of making rational decisions and taking emotion out of business.
I guess this was the turning point for Meghan, so she enrolled in the LSS program again. But this time, she fully committed to her success, and the rest is history. 
One thing I love is how Meghan mentioned that her husband is her biggest support. He and their baby would accompany her to the signers' homes. Then they would either wait in the car or have lunch in a nearby place.
It truly shows the importance of family support to a successful business.   
If you are reading up to this point, I bet you must be interested in the notary signing profession. But why reinvent the wheel when there is a proven system that works? Many students had great success following the Loan Signing System (LSS) from Mark Wills. You may click here to check it out yourself. (**)
Disclaimer: The information in this post is for general information only, and not intend to provide any advice. They are subjected to change without any notice, and not guaranteed to be error-free. Some of the posts on this site may contain views and opinions from individual not related to JCHQ Publishing. They do not necessarily reflect our view or position.
(**) Affiliate Disclosure: Please note that some of the links above are affiliate links, and at no additional cost to you. Our company, JCHQ Publishing will earn a commission if you decide to make a purchase after clicking on the link. Please understand that we include them based on our experience or the research on these companies or products, and we recommend them because they are helpful and useful, not because of the small commissions we make if you decide to buy something through the links. Please do not spend any money on these products unless you feel you need them or that they will help you achieve your goals.
Reference: