(**) Disclosure: This post may contain affiliate links, meaning our website, RealEstateCareerHQ.com, will get a commission if you decide to make a purchase through the links, but at no additional cost to you.
To become a real estate agent in Kentucky, you need to complete the 96 hours of pre-licensing real estate courses and pass the Kentucky Sales Associates Exam.
You'll also need to register at the Kentucky Real Estate Commission (KREC). This is an agency of the Commonwealth of Kentucky, which responsible for issuing licenses to real estate salesperson and brokers. They also have the duty to ensure public interest can be safeguarded.
If you are interested in the real estate sales profession in Kentucky, then this is the guide for you. Not only you'll learn about the step-by-step process to become a real estate agent, but you will also find helpful details such as the income updates, content of the real estate exam, reciprocal rule, and a list of top brokerage firms in Kentucky.
6 Steps to Become a Real Estate Agent in Kentucky
Step 1: Meet the Basic Requirement
Citizen of the United States or permanent resident alien
At least 18 years of age
Have a valid Social Security Number
Hold a high school diploma or higher (If you finished high school in another country, a foreign transcript may also be considered.)
Step 2: Complete the Pre-Licensing Education
You could either complete 6 academic credit hours in real estate from an accredited college or university or take 96 hours of course from an approved education provider. The course will cover different concepts about the Kentucky Real Estate Principles.
Here's the course outline I found from an education provider:
Course Contents
1. Real Property Characteristics and Rights
2. Interests and Estates
3. Liens and Encumbrances
4. Forms of Ownership
5. Title and Title Transfer
6. Foreclosure
7. Real Property Taxation
8. Legal Descriptions
9. Construction
10. Land Use Control and Regulation
11. Understanding Environmental Issues
12. Factors Affecting Market Value
13. CMA's
14. The Appraisal Process
15. Real Estate Finance
16. Real Estate Finance 2
17. Agency Law
18. Agency Relationships and Disclosures
19. Seller Agency Duties
20. Seller and Property Qualification
21. Listing - Pricing, Financing and Seller Equity
22. Distressed Properties
23. Agreement and Compensation Issues
24. Marketing Period Communications and Counseling
25. Buyer Agency Duties
26. Buyer Representation Agreement
27. Qualifying Buyer Needs
28. Showing Properties
29. Preparing Buyer's Offer
30. Closing Costs
31. Pre and Post Closing Issues
32. General Contract Law
33. Contracts – Listing Agreements
34. Contracts-Sale and Lease Contracts
35. Closings
36. Broker-Agent Relationship
37. Advertising
38. Mid-Course Practice Exam
39. Antitrust Laws
40. Trust Accounts
41. Property Management
42. Fair Housing
43. Risk Management
44. Ethics and Brokerage
45. Ethics - Articles 1, 2 and 3
46. Ethics - Articles 12 and 16
47. Company E-resources & MLS Interface
48. Personal Database
Study Tip: When choosing a real estate school, I prefer one where you could take the courses online. This way, you could study at your own pace whenever and wherever. Here are some helpful details on our education resources page.
Step 3: Complete Background Check
To protect the public interest, the KREC would conduct a background check on the real estate license applicant. They would require a copy of the FBI report.
You could go to the Kentucky real estate commission website and click on the FBI report requirement. Choose the "FBI Fingerprint Card & Instructions." under the Resources.
Then you simply follow the instruction. The ORI# is KY920229Z, and your fingerprinted reason is "KRS 324.045 Real Estate License.
The processing fee is $33.25. Keep in mind that you must do so before taking the exam, and the FBI Background reports expire three (3) months after the date of issuance. Here are more instructions for your reference.
Step 4: Pass the KY Real Estate Salesperson Exam
The exam is to test your knowledge on the real estate topics that are covered in the pre-licensing education. The test is administered by the PSI. To register, you need to complete their online exam registration and provide them with the required documents. The exam fee is $100.
Cramming for the exam is ineffective. Instead, you should study for 45 to 60 minutes, then take a break. Concentration tends to wander if you study for too long. If possible, focus on studying only one to two topics per day. But be really good at it.
Rather than studying all random topics in a textbook, here's a Real Estate Exam Study Hacks to increase your chance in passing the exam on the first attempt. Not only you'll find tips and tricks about the exam, but I'll also show you how to cope with the stress.
How many questions are on the Kentucky real estate exam?
The Kentucky real estate exam has 130 questions, and it is a 4 hours exam. It is divided into two parts, the State portion (50 questions), and the General portion (80 questions).
What will be tested in the Kentucky General Portion of the real estate exam?
| Exam topics | Weighting |
| --- | --- |
| Property ownership | 8% |
| Land use controls and regulations | 5% |
| Valuation and market analysis | 7% |
| Financing | 10% |
| General principles of agency | 13% |
| Property disclosures | 6% |
| Contracts | 17% |
| Leasing and Property Management | 3% |
| Transfer of Title | 8% |
| Practice of real estate | 13% |
| Real estate calculations | 10% |
What is covered in the KY State Portion?
Exam topic
Salesperson
(# of items)
Real Estate Commission
5
Requirement for a License
10
Brokerage Activities and Requirements
18
License Law Requirements for Contracts
6
Disclosures and Agency Issues
8
Property Management
3
What is the required passing score?
The required passing score is 75%. Once you finish writing the exam, the result will be given to you immediately.
If you do not pass, you could retake the portion that you fail. However, you must pass both portions within four months. Else, you'll need to retake both portions again. Also, a diagnostic report will be given to you. It shows your strengths and weaknesses in your exam writing.
PrepAgent is an exam prep that I highly recommend. Many students were able to pass the real estate exam after doing their practice questions. Over 97% of users provided a 5 out of 5 stars rating to them on Facebook. Click here to check out their package options. (**)
Here are some more tips to pass the KY real estate exam!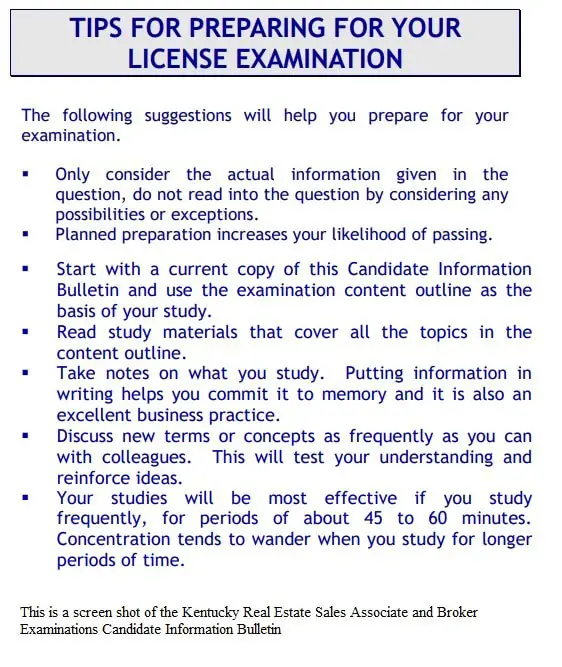 Also, you must provide two IDs to the test center. One has to be a government-issued identification (Driver's License, State ID, Passport), which shows your signature and your photograph. The second one needs to have your signature and preprinted legal name. Keep in mind that the IDs must not be expired.
Step 5: Find a Sponsoring Real Estate Broker
You are one step closer in becoming a real estate agent. After you pass the exam, you must work with a managing broker who would sponsor your license.
But don't rush into working for just any broker. Finding a good trainer is crucial at the initial stage of your real estate career. A thoughtful and experienced trainer could teach you a repeatable and systematic process in running your business profitably.
You will find a list of the top producing Kentucky real estate brokerages later in this guide.
Step 6: Register with the Kentucky Real Estate Commission
Now, it's time to submit the application to the KREC. You may do so through their online portal. Here's a tutorial video of the registration process.
The license fee is $60. To my understanding, you may also obtain the E&O coverage through the KREC. There is an additional $10 E&O Processing fee.
Real Estate Career Outlook in Kentucky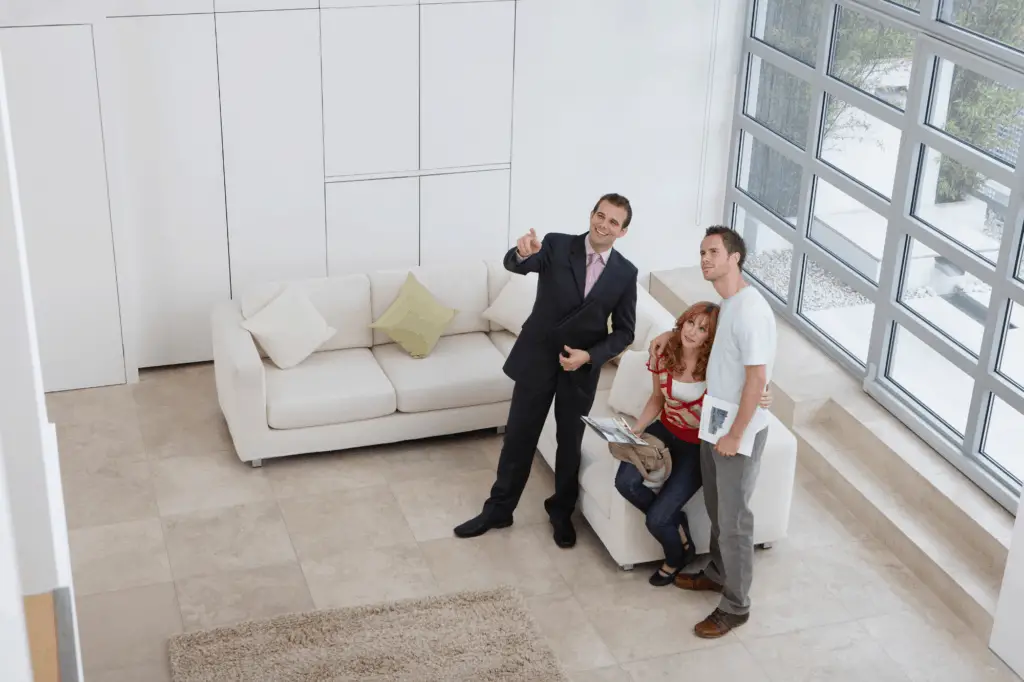 How much do real estate agent make in Kentucky?
Real estate agents in Kentucky earn an average yearly salary of $48,680 typically range between $22,270 and $94,080. (*)
At the beginning phase in your real estate career, you probably would not make a lot, because you have not built up the client base and established trust with the prospects.
But as you continue to gain experience and sharpen your business skills, you should be able to notice a significant improvement to your earning.
Your earning potential as a real estate agent would depend on the price range of the properties that you work with, the number of transactions you could complete, the commission splitting schedule with the real estate brokerage and other factors.
(*) Source: Bureau of Labor Statistics May 2018
Want to know how to become a six-figures income earner? Check out my "Real Estate Agent Salary Guide". In there, you'll find what are the important factors which could significantly influence your income.
Is there a demand for real estate agents in Kentucky?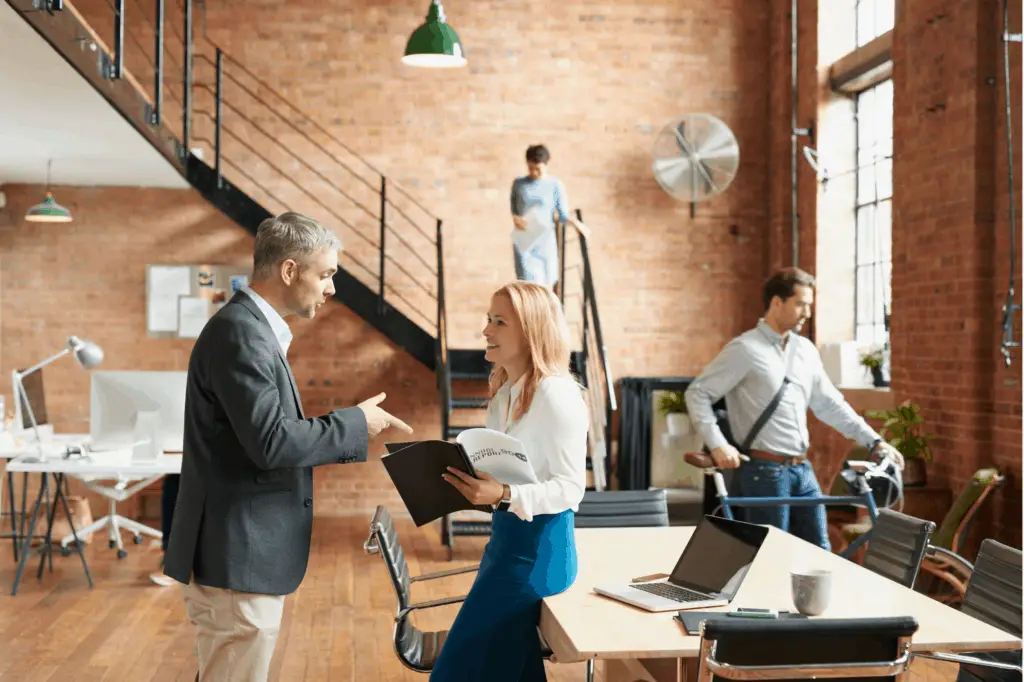 Kentucky has a population of nearly 4.5 million and has modest growth over the years. Currently, there are 2030 real estate agents in Kentucky, which works out to be 1.074 real estate agents per 1000 of workers. (*)
Whenever there are transactions in buying, selling or renting property, there is always a demand for real estate agents in Kentucky.
When you are deciding the regions to conduct your real estate business, you should target areas that have a high population. After all, transactions can only occur when there are people.
Also, consider working on properties that have good value, as this is one of the major factors when calculating your commission. According to Zillow Home Value Index, the median home value in Kentucky is $146,871. with median rent of $1,145.
(*) Source: Bureau of Labor Statistics May 2018
Here are the home values and rent info in the most populated cities
| Cities | Population | House Value | Market Rent |
| --- | --- | --- | --- |
| Louisville | 620,800 | $173,641 | $1,150 |
| Lexington-Fayette | 329,495 | $193,979 | $1,275 |
| Bowling Green | 69,269 | $183,063 | $1,000 |
| Owensboro | 59,828 | $128,121 | $850 |
| Covington | 40,677 | $112,364 | N/A |
| Georgetown | 36,830 | $199,647 | $1,200 |
| Richmond | 36,401 | $184,075 | $900 |
| Florence | 33,486 | $184,932 | $1,450 |
| Nicholasville | 30,789 | $173,029 | $875 |
| Elizabethtown | 30,548 | $168,120 | N/A |
Source: Zillow as of Nov 30, 2019
How to choose a real estate brokerage firm in Kentucky?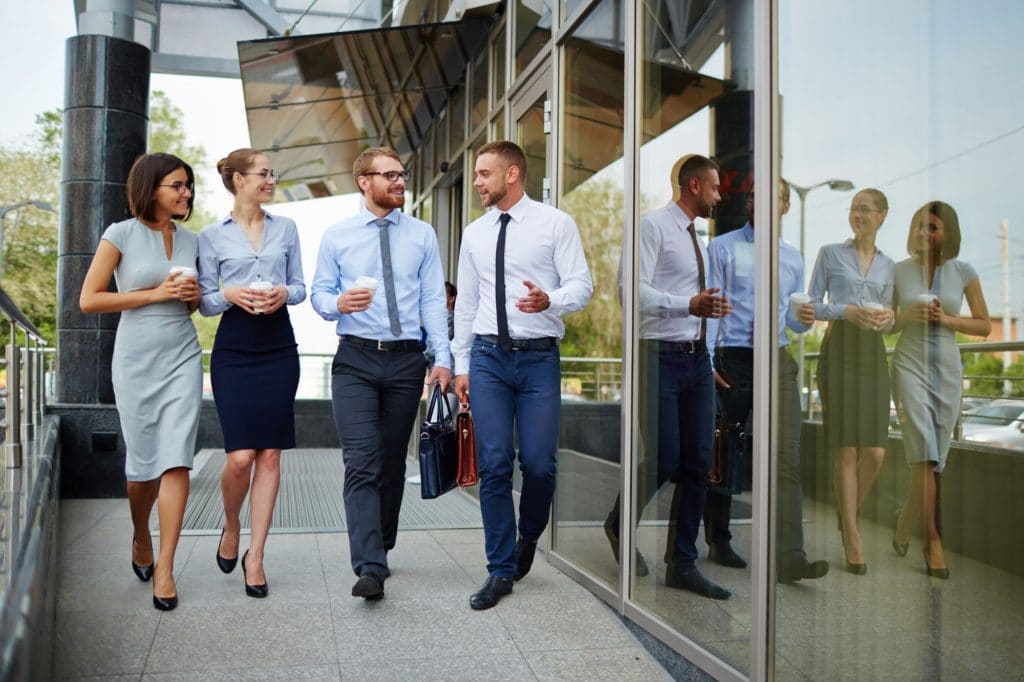 When choosing a real estate brokerage, many people only focus on the commission split, but there are many other factors you also need to consider.
For example, what type of training will they provide? Will they equip you with the skills in finding qualify prospects and closing a sale? Is there a shared office space you could use? Can the brokerage provide you with adequate administrative and marketing support? Will they provide you with leads to work on? Do they utilize up-to-date technology (i.e.: CRM, software subscription) to streamline the daily workflow.
All these would be extremely important especially at the beginning phase of your career.
Below are the top real estate brokerage in Kentucky based on their closed transaction sides for 2018.
Keller Williams Realty Louisville East, Louisville
Coldwell Banker Legacy Real Estate Group, Bowling Green
FAQ about being a Kentucky Real Estate Agent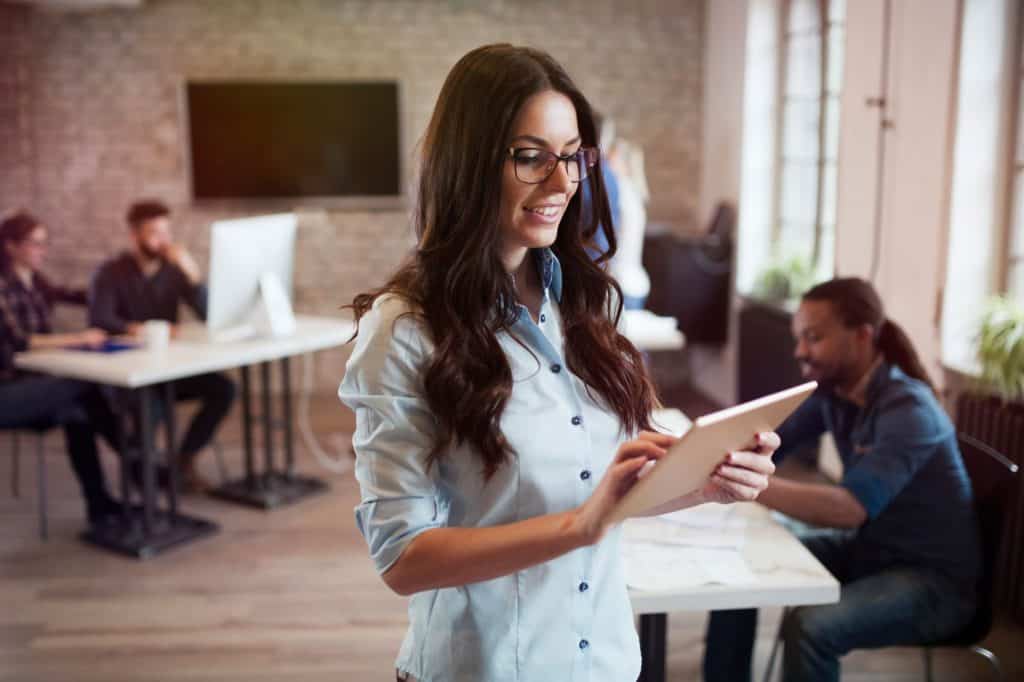 1) How much does it cost to become a real estate agent in Kentucky?
Here's the breakdown of the costs to get the real estate license:
96 hours of pre-licensing courses typically range from $300 to $500.
Exam fee is $100
Exam prep is $50 to $90
License fee is $60
Although the exam prep not mandatory, you may want to invest into it. It can increase your chance of passing the exam on the first try so that you don't need to waste time and money in retaking it.
Therefore, it would cost around $410 to $750 to get the real estate license in Kentucky.
You may find the online school and the exam prep I like on our education resource page.
Once you obtain the real estate license, there would be other business expenses to account for. For instance, E&O, MLS subscription, laptop, travel expenses, advertising and marketing.
2) How long does it take to become a real estate agent in Kentucky?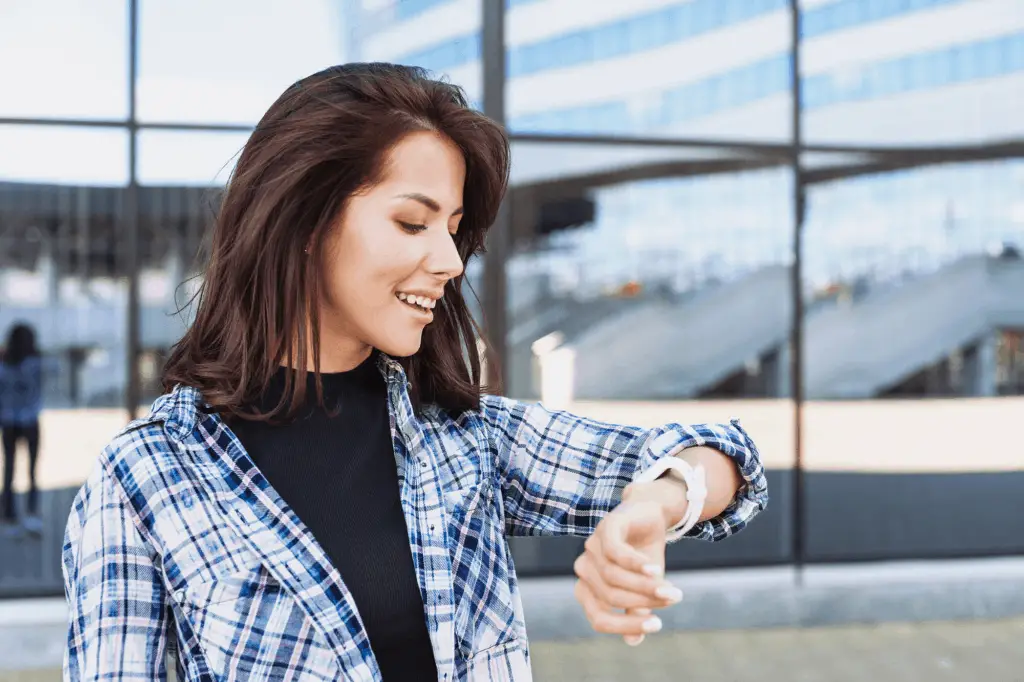 Suppose you will spend 2 hours taking the 96 hours pre-licensing education, then it would take one and a half month to finish the course. Then let's say another one and a half month to master course materials and work on all the exam prep questions.
Assume that you submit the application right after you pass the exam, it could take the Commission a few weeks of processing time. Therefore, in total, it could take 3 to 4 months to get a real estate license in Kentucky.
3) How hard is the Kentucky real estate exam?
The KY real estate salesperson exam contains 130 questions, and you must answer 75% of them correctly to pass it. There will be 4 hours of writing it. In other words, you'll only have 1 to 2 minutes for each question.
Doing multiple sets of practice questions is an excellent way to prepare for the exam and also boost your confidence. Don't forget to check out our education resource page.
4) What is real estate license renewal requirements in Kentucky?
You need to renew your license annually. To do so, you must complete the post-licensing courses, continuing education and the Core Courses.
The post-licensing courses is a one-time requirement to obtain 48 credit hours within 2 years after the initial license date. The courses would cover 32 mandatory hours and 16 elective hours. Below are the topics that must be included in the 32 hours mandatory curriculum.
| | |
| --- | --- |
| COURSE TOPIC | NUMBER OF HOURS |
| Commission Compliance course | 3 |
| Agency | 6 |
| Contracts | 6 |
| Finance | 3 |
| Advertising | 3 |
| Disclosure | 3 |
| Fair Housing | 3 |
| Technology & Data Security | 3 |
| Risk Management | 2 |
Here's a chart that could help you keep track of the post-licensing course requirement.
As for the continuing education requirement, you'll need to complete 6 credit hours during each calendar year. Of which at least 3 hours must be in law.
In additional to the post-licensing courses and continuing education, you are also required to complete 6 hours of Core Courses once every four year.
5) What states have real estate license reciprocity with Kentucky?
The Kentucky Real Estate Commission will no longer has any reciprocal license agreement with any states. Although the KREC is negotiating reciprocal​ license agreements with individual states, but no agreements have been finalized yet.
6) Can you get a real estate license with a felony in Kentucky?
Yes, it is possible to get a real estate license with a felony in Kentucky. However, KREC will put into consideration the applicant's honesty, trustworthiness, character, and integrity. Whether a felon can be a real estate sales associate is subjected to how the licensing commission evaluates the case.
I reviewed the FAQ's for Criminal History Report section of their website. Typically speaking, they would require applicant to address the following:
1. The nature of the crime;

2. Whether the crime indicates the applicant's untrustworthiness or incompetence in a manner that threatens the public interest;

3. Any evidence of honesty, truthfulness, and good reputation of the applicant;

4. Evidence of rehabilitation by the applicant since the crime;

Whether the applicant has received written confirmation from a principal broker willing to accept the applicant as an associate upon licensure;

Whether the applicant is currently under probation, parole, or other state supervision or reporting requirements as a condition of any criminal sentence; and

Other information relevant to the applicant's fitness to broker real estate.

Quote from Kentucky Real Estate Commission website
But don't get discouraged as everyone has a past. The most important is that you can demonstrate that you will serve the public in a fair, honest, and open manner.
Here's an article that covers how to apply for a real estate license with a felony record. In there, you'll find practical tips which could help your application.
7) How to become a commercial real estate agent in Kentucky?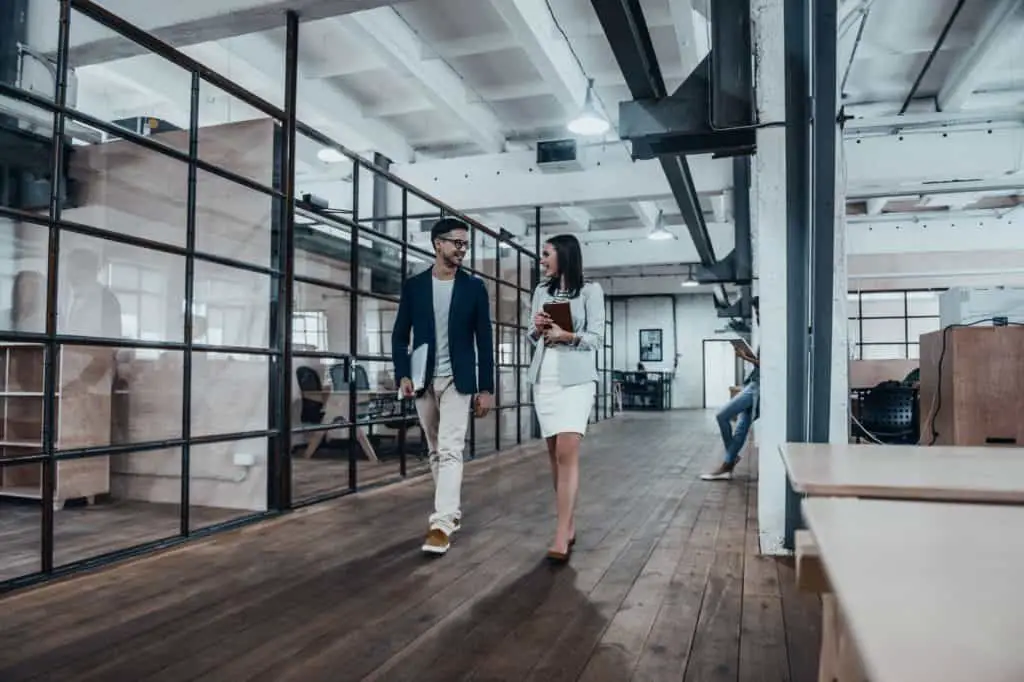 To become a commercial real estate agent in Kentucky, you need to complete the 96 hours of pre-licensing real estate courses and pass the real estate sales associate exam.
The KREC does not issue separate licenses for residential and commercial agents. So, the requirement is basically the same one we just went through.
Furthermore, if you are going to pursue a career as a CRE agent, you should look for a brokerage that could give you the right support and resources.
Here's the "Complete Guide to a Commercial Real Estate Agent Career", where you'll find the outlook of this profession, earning potential, and valuable feedback from CRE agents. Be sure to check it out.
8) I have more questions about the KY real estate license, whom should I contact?
You could contact the Kentucky Real Estate Commission:
500 Mero Street 2NE09, Frankfort, KY 40601
Office: (502) 564-7760
Toll Free: (888) 373-3300
Fax: (502) 564-1538
Email: [email protected]​
The Bottom Line in Becoming a Real Estate Sales Associate in Kentucky
Becoming a real estate salesperson could be a rewarding career. Not only in terms of financial sense, but you also get the chance of meeting new people and working on different properties every day.
It is very fulfilling when you can help out your clients in finding their dream home or locate the right buyers for their property. Honesty, hard work, and always putting your client's interest first are the key components to your long-term success.
If you decide real estate is the career that you want to explore further, your first step is to complete the qualifying courses. However, don't select just from any school that comes along the way.
You should find one that has an excellent reputation and long-term track record of satisfying students. I prefer schools that provide online-courses so that you could take them anytime and anywhere that is convenient for you. Feel free to check out our education resources page for more info.
So that's all I have to share for now. Do you like this guide? If so, please share it.
Disclaimer: The information in this post is for general information only, and not intend to provide any advice. They are subjected to change without any notice, and not guaranteed to be error-free.
(**) Affiliate Disclosure: Please note that some of the links above are affiliate links, and at no additional cost to you. Our website, RealEstateCareerHQ.com, will earn a commission if you decide to make a purchase after clicking on the link. Please understand that we include them based on our experience or the research on these companies or products, and we recommend them because they are helpful and useful, not because of the small commissions we make if you decide to buy something through the links. Please do not spend any money on these products unless you feel you need them or that they will help you achieve your goals.
Reference: