(**) Disclosure: This post may contain affiliate links, meaning our website, RealEstateCareerHQ.com, will get a commission if you decide to make a purchase through the links, but at no additional cost to you.
I was just checking my email as usual this morning, and received some interesting questions from one of our e-newsletter subscribers.
"Hi Jacob, I recently read your article "Can a Real Estate Agent Buy and Sell their Own Home?" and it was by far the most informative article I've read on the topic I'm researching. Thank you for that. My question for you is whether I should get my real estate license in order to get a commission whenever I buy properties. I hope to purchase one new property per year, so that could mean substantial savings. Is a real estate broker required in all real estate transactions? … I'm hoping you might be able to shed some light on this."
Personally, I'm not a house flipping type of investor. Flipping houses tend to be done in a relatively short period, so your timing, location, price point and knowledge of the market need to be exceptionally accurate. Although I prefer properties with strong rental demands (so that even during downtimes, hopefully, the rents can cover all the expenses), I could understand why some people prefer flipping houses after I read over the following figures. 
According to Attomdata.com, in the second quarter of 2020, the median investor purchase price of $164,500, while the median price sold was $232,402. So that's a gross profit of $67,902!
However, that has not accounted for the many expenses such as legal fees, appraisal, renovation or repair, financing, and of which real estate broker's fees representing a significant portion of the costs.
So should you obtain a real estate license to flip houses?  
You should become a real estate agent to flip houses only if the benefits outweigh your time and investments. The benefits may include commission savings, the information, tools and the training you can access by being in the profession. But you'll need to spend time and money on pre-license courses, exam, fees, and continuous effort to maintain the license. 
In this post, you will find in-depth details of the advantages of becoming a real estate agent for flipping houses —the investments involved to obtain and maintain a real estate license. I hope this can help you weigh the pros and cons so you may decide whether getting into the real estate sales profession is the right choice.
But before we start, I want to give a brief disclaimer. This post is not intended as legal advice or state/federal real estate training. It is for general information only. Please always follow your State laws and best practices.
When choosing a real estate school, I prefer one where you could take the courses online. This way, you could study at your own pace whenever and wherever. RealEstateExpress is a trustworthy real estate education provider. You may click here to see whether they offer pre-licensing course in your state. (**)
Do you need a real estate license to flip houses?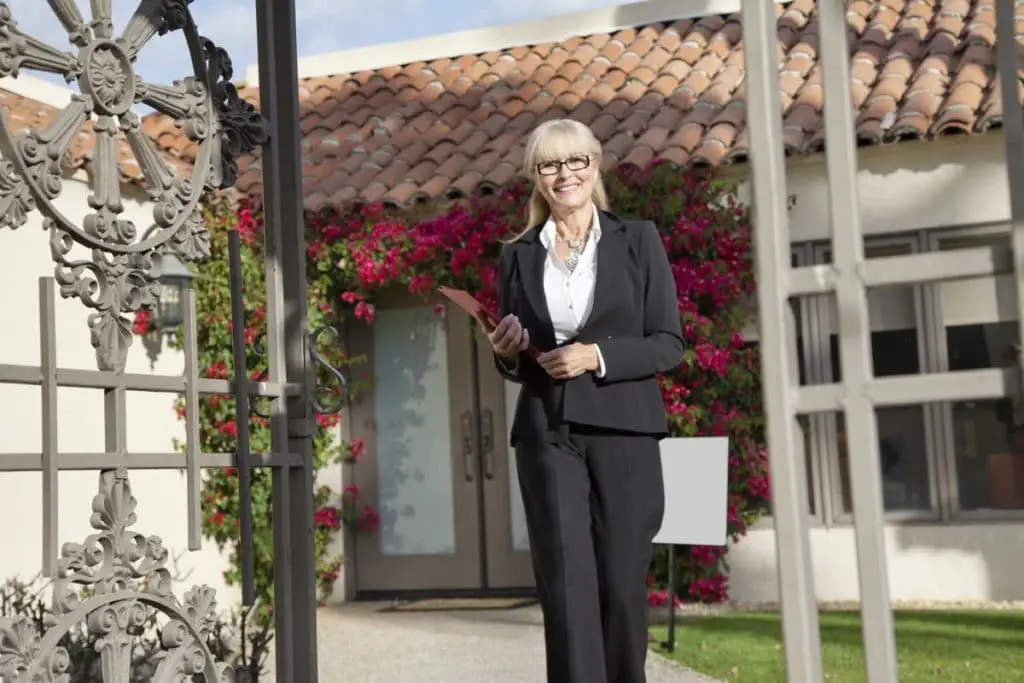 Some people believe that real estate brokers are required in all transactions, but the truth is that it depends on your location. For example, in Washington D.C., a broker license is not needed to sell property as long as you're selling your own home and there are no more than two properties for sale at one time. This is called For Sale By Owner. (FSBO)
A few years ago, a friend of mine also sold his condo unit without using a real estate broker. He found a buyer online, and they went to a local real estate attorney to complete the closing. Everything worked out perfectly fine for him and the buyer while they saved a considerable amount of commission.
But if you want to be an agent or manage other people's homes, then yes, you will need a broker license.
The good news is that obtaining a broker's license does not require any prerequisites like getting an undergraduate degree before going to school for real estate (though this would help). Instead, many schools offer courses specifically tailored towards those interested in becoming licensed brokers and agents.
Can a real estate agent buy and flip houses?
There is no rule which prohibits a real estate agent from buying and flipping houses. I also know many salespeople who handle their own real estate transactions. (Here's a post I wrote which talks about it in more detail.)
However, a potential conflict of interest could occur when the involving parties are your clients. 
For example, suppose a client comes to you in listing their properties for sale, and you end up buying it. If you re-sell it within a short period and make a profit, they may question whether you hid offers from other buyers and purchased the property at an undervalued price on purpose. 
Therefore, you must check with your real estate broker and state laws whether such practice is allowed. If so, what are the proper procedures? 
Benefits for house flippers to get a real estate license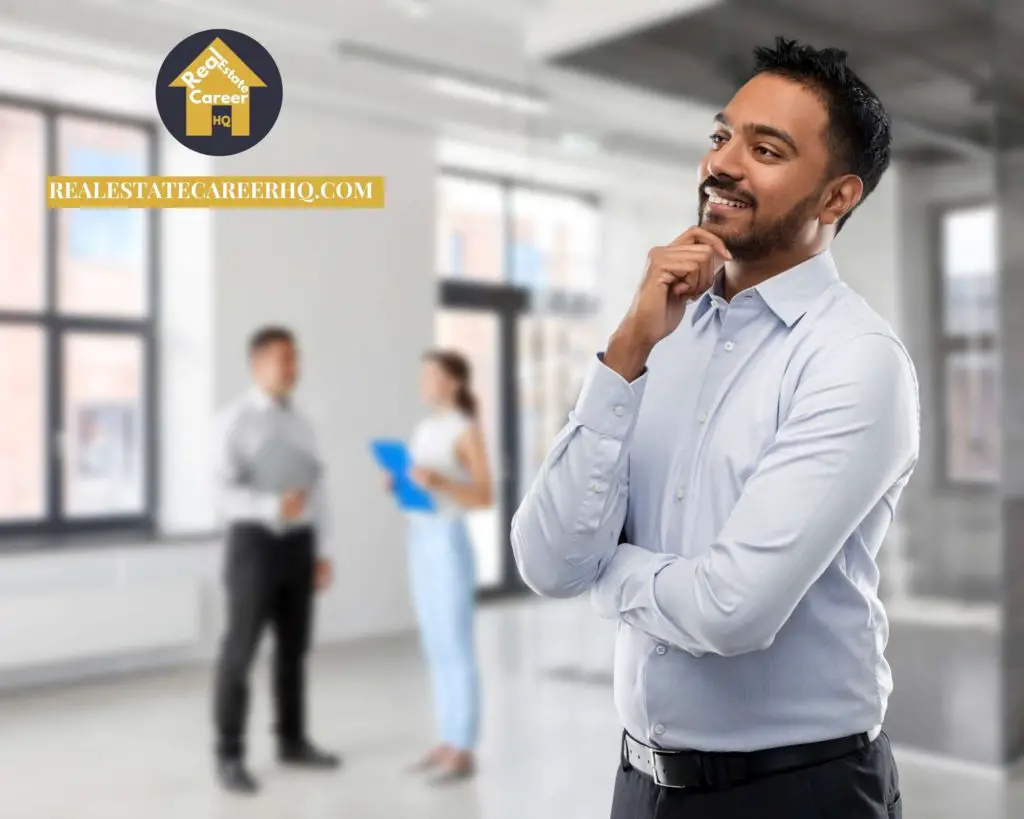 Benefit #1: You can get paid working on your own deals
Let's do a quick calculation. (But this is for illustration purpose only)
The average real estate commission is about 6%. When you purchase a property, typically speaking, the seller's agent will split 3% to your real estate broker. Suppose you have a 50/50 split with your brokerage, then you will get compensated 1.5% of the deal.
Let's take the median investor purchase price of $164,500. Your commission would be $2,467.50. (=1.5% of $164,500)
Later, you renovate the property and sell it at $232,402 (That's the median price sold for a flipped house.) Similarly, after all the splitting, your commission would be approximately $3,486.03 (= 1.5% of $232,402).
The total commission you could earn from this entire flipping project is $5,953.53. (=$2,467.50 + $3,486.03)
Of course, this is just an example. The actual commission you will earn depends on many factors, such as the price of the subject property, the splitting arrangement with your broker and the other agent being involved. Also, you would need to pay taxes on the earned commission.
Benefit #2: Hands-on training in the field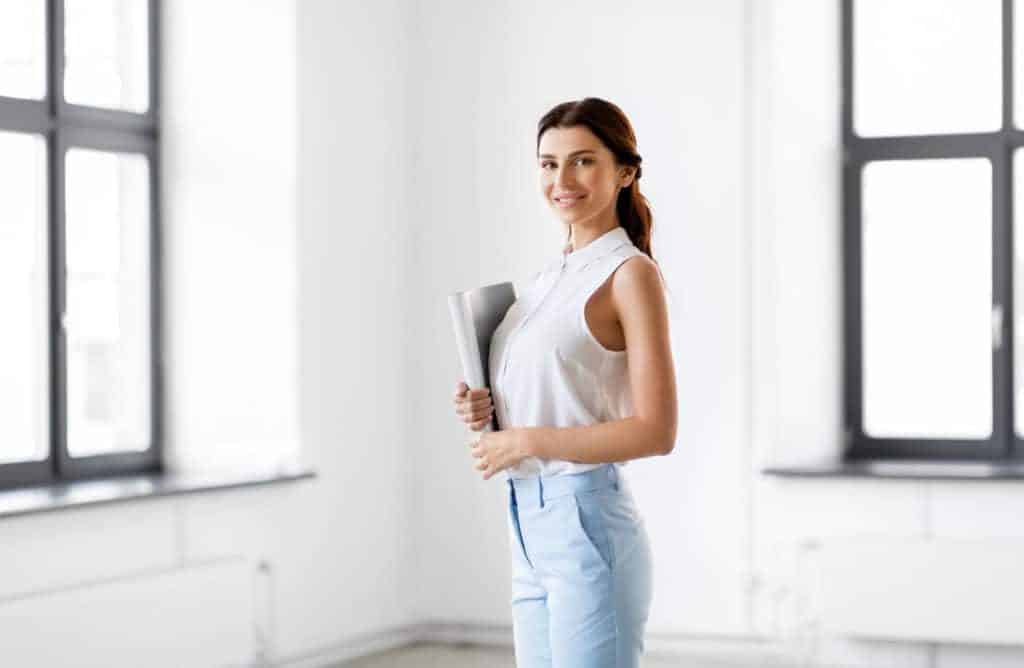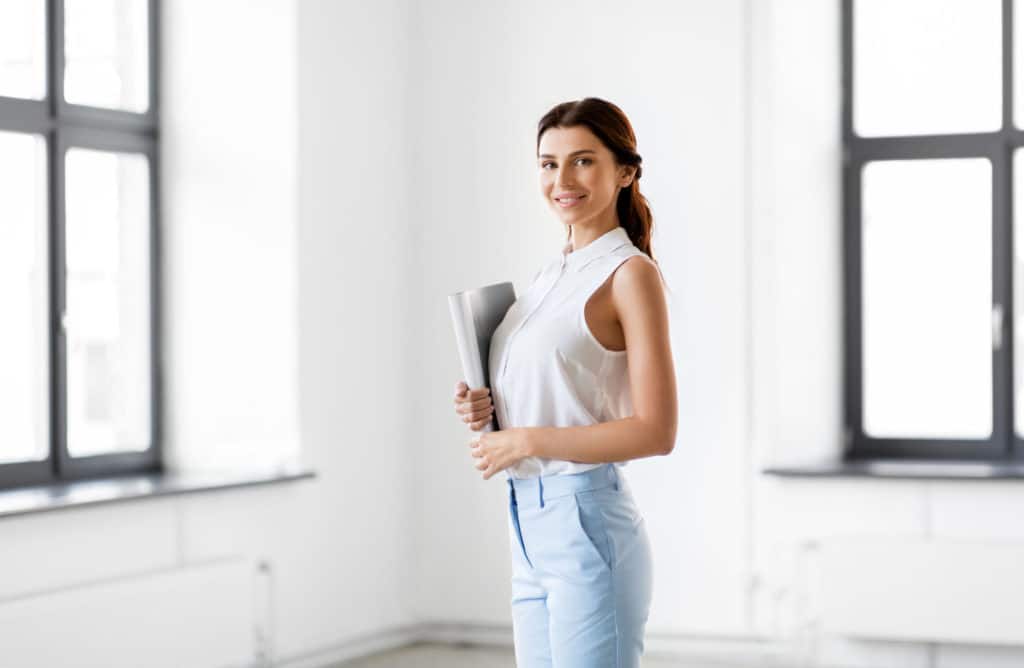 Many people fantasize about being a successful real estate investor by merely watching house-flipping TV shows.
If you become a real estate agent, you get the chance to work on many different properties regularly. You will get to know the different neighborhoods, understand the valuation of a property, negotiation tactics, proper procedures to close a deal.
These are all essential skills to real estate investing. The best is if you can close some sales along the way, you will receive a commission. So you are really getting paid to develop these skills!
Furthermore, a good brokerage firm will provide you with real estate training. (i.e., real estate laws, regulations, market updates.) Experienced in-house agents may also share the first-hand experience which you cannot learn from a textbook.
Benefit #3: Accessible to private listings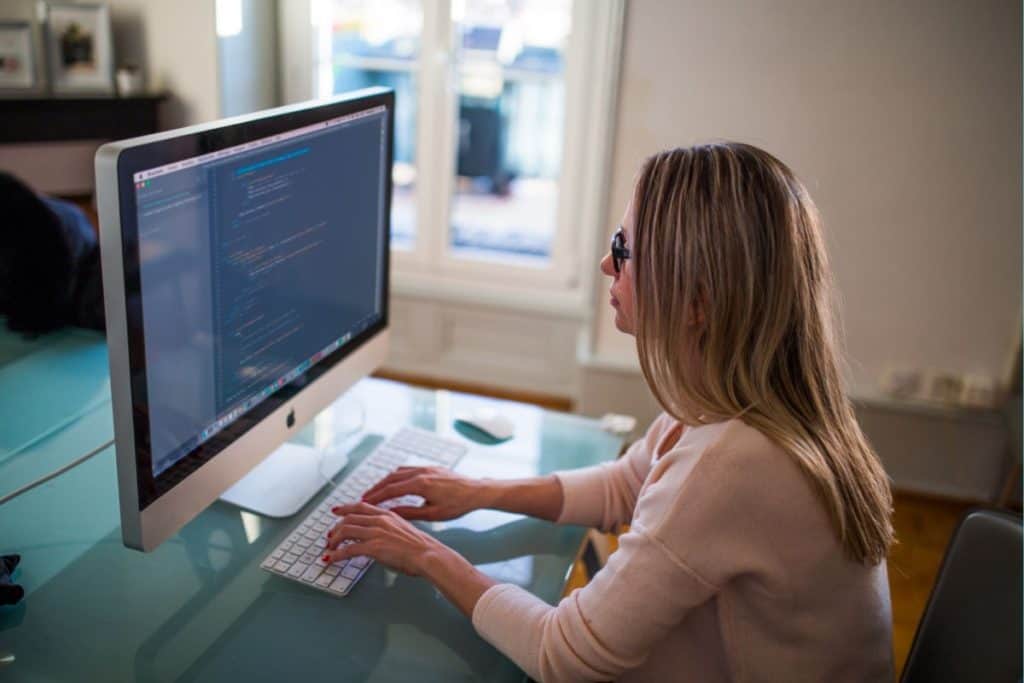 From time to time, I heard from Realtors friends that they could access certain exclusive deals. Since they are not listed on the market yet, the competition among buyers is a lot less. It makes it relatively easier to negotiate the terms and price with the seller.
But keep in mind that if the seller is hiring your broker to sell the property and you're planning to purchase it, you may need to check with your broker and state laws whether there is a conflict of interest.
Anyhow, once you grow your network in the real estate industry, your peers from another broker may notify you of those deals when they know that you are a house flipper.
Benefit #4: Accessible to MLS
MLS stands for Multiple Listing Service, which works as an online database of properties that are available for sale or rent all over North America.
As a licensed real estate salesperson, you'll have access to this incredible tool. The MLS system allows you to search properties by location and price range, making it easier than ever before to find what you're looking for!
What does it take for house flippers to get a real estate license?
It takes about 4 to 6 months to get a real estate license. You may speed up the process by taking online courses, where you can study at your own pace.
As for the costs, it typically ranges $500 to $1,000 which includes the pre-license course, exam fee, application and background check fee.
However, when you become a real estate agent, there will be additional costs such as Error & Ommission insurance premium, software subscription, desk fees, transportation cost, and office supplies.
Below are the hoops you need to jump through to become a licensed real estate salesperson.
Requirement #1: Complete the pre-license courses from an approved education provider
It equips you with the necessary knowledge to work as a real estate agent.
The courseloads are usually around 60 to 90 hours, but some states have a more stringent requirement (i.e., It is 180 hours in Texas.) The pre-license courses are about $300 to $600.
Requirement #2: Pass a real estate salesperson exam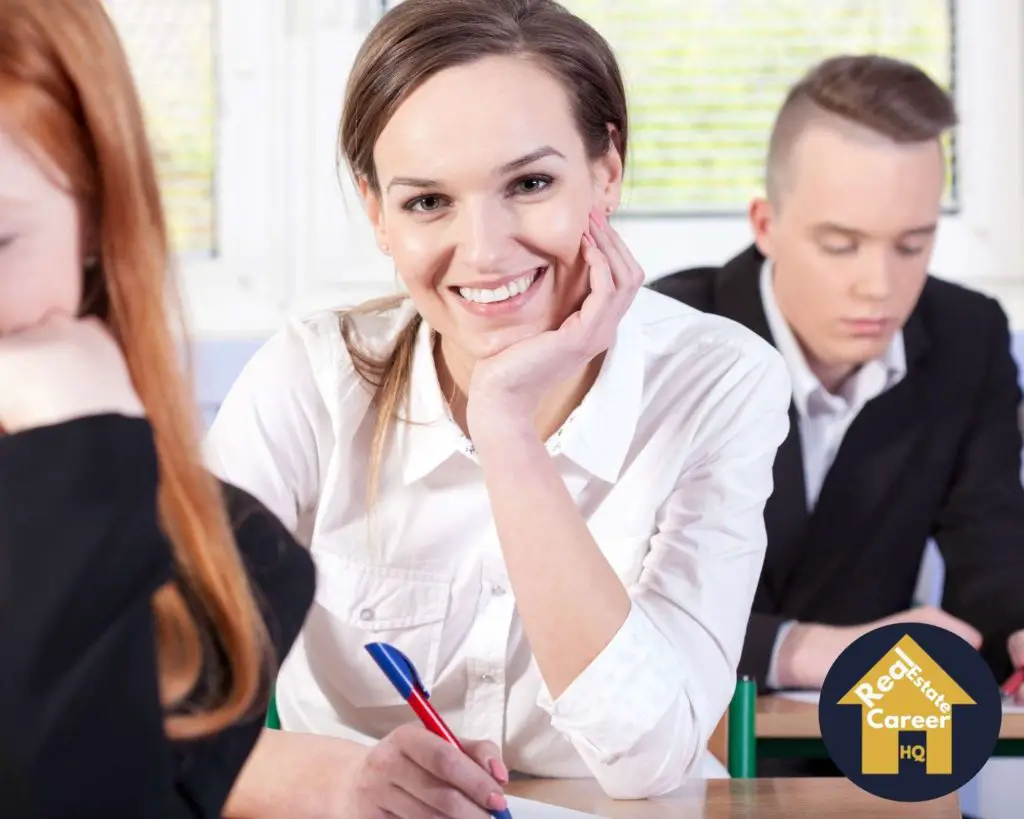 This is to test how well you know the course materials. The exam is usually 3 to 4 hours long, and the exam fee is about $100.
When you select a pre-license education provider, you may consider one that offers an exam prep—this will tremendously increase your chance of passing for the first time.
RealEstateExpress is an online school that I like. They offer pre-licensing courses and also have excellent exam prep materials. Their programs have a "Pass or Don't Pay Guarantee" in most of the states. That's how confident they are. You may click here to view their courses. (**)
Requirement #3: Register with the State Real Estate Commission
The Real Estate Commission in your state is responsible for issuing real estate licenses and regulate licensees.
In addition to submitting an application, you may need to go through a background check. The application fee is about $100 to $200, while the background check is roughly $60.
Requirement #4: Join a real estate broker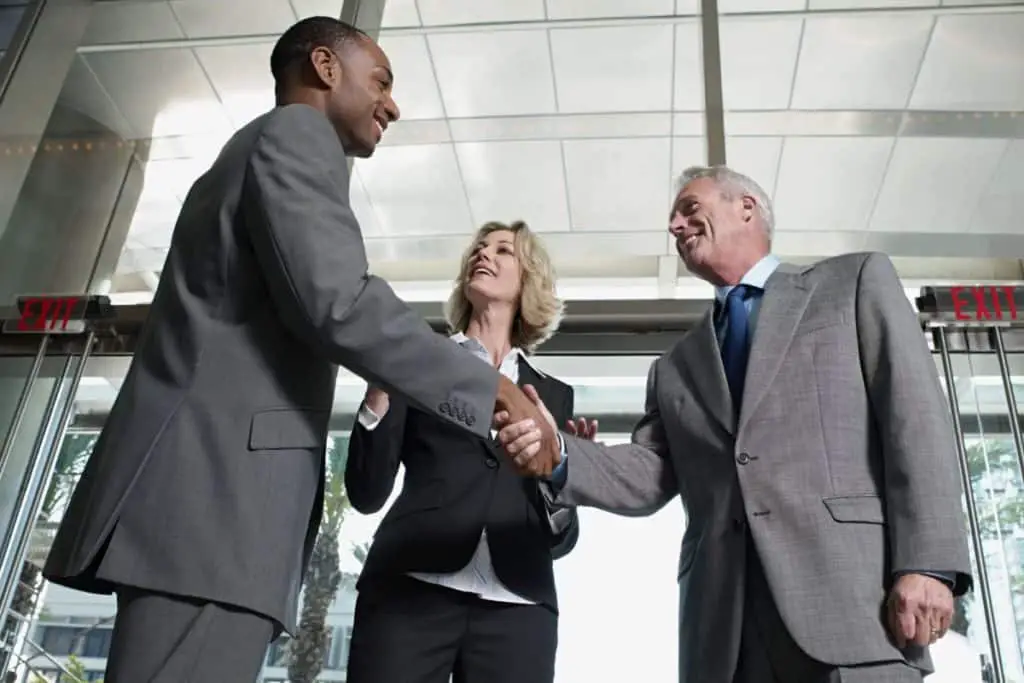 You need to find a managing broker who would sponsor your license.
However, if your core objective is to get the license for flipping houses, many brokerage firms may be reluctant to take you on board due to the low sales volume.
So before you join a broker, be sure to discuss both you and their expectation. A good business relationship needs to be transparent and have clear understanding of one another's objective.
Requirement #5: Maintain the real estate license
Some states require you to renew your license annually, while some are every 2, 3, 4 years. Regardless of the renewal period, you need to pay for the renewal fee and complete the required hours of Continuing Education.
Some states even have a post-license requirement. This is a one-time education requirement after the license is issued, while the CE courses are needed for each renewal period.
Do real estate agents think it's a good idea to get a real estate license for house flipping?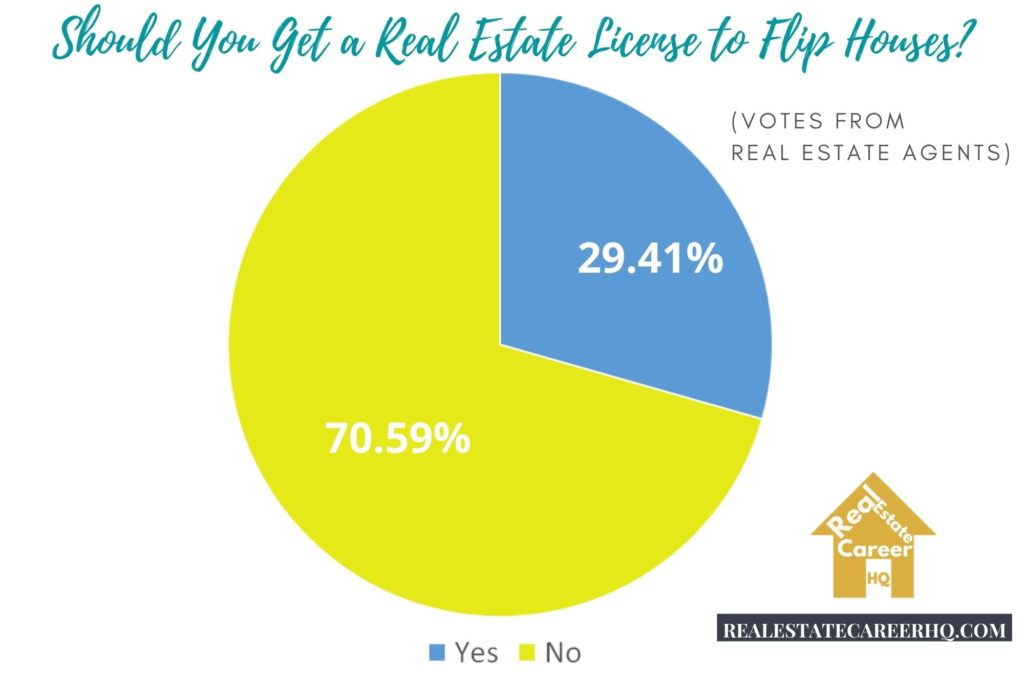 To get a thorough perspective on this topic, I created polls on real estate professionals groups on numerous social media channels. Surprisingly, nearly 70% of salespeople do not think it's a good idea to a real estate license for flipping properties.
An agent suggested that the property flipper should just partner with a full-time, dedicated and competent agent. If the license is merely for a limited volume of house flipping, he doesn't find it worth it to expose yourself to liability. This is especially true at the beginning stage, where you might not be well-equipped with sufficient knowledge to handle complicated real estate transactions on your own.
Here's what Carrie Knabe thinks about becoming a real estate agent to flip houses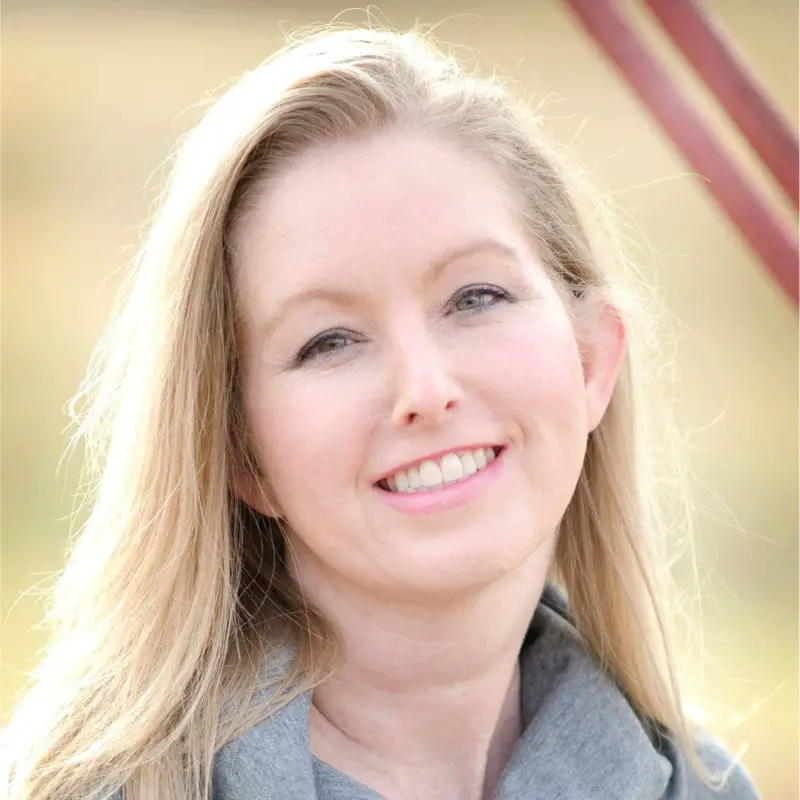 "It would depend on the situation. Are they going to flip high volume? Do they have a real estate background? If the answer is no to these, then I do not think it's a good idea.
Flipping homes takes knowledge and is not just about the commission. Have they considered the holding cost? What if more repairs are required? What to do if the home doesn't profit?
There are so many variables to consider. I think the best option is to work with someone with experience until you gain knowledge."
Carrie Knabe, REALTOR® with RE/MAX First Realty III 
Final thoughts about house flippers getting a real estate license
Although becoming a licensed real estate agent has benefits for house flippers, it is not mandatory.
There are many professions involved in a real estate transaction. With the same logic, you may also ask the same question from each occupation. "Should I become a mortgage broker, appraiser, contractor, home inspector, real estate attorney… to flip houses?"
If your ultimate goal is commission savings, perhaps, another approach is to negotiate the commission rate with the salesperson who works for you. Nowadays, many brokers are willing to charge a lower commission to remain competitive in the market.
"Instead of the typical 2.5%–3%, with Redfin you'll only pay a 1.5% listing fee, or 1% when you sell and buy with us."

Quote from Redfin – Real Estate Agent Commission Fees Explained
Admittedly, you will learn a ton from being a real estate agent. But not everything you learn will be applicable to flipping houses – for example, many transactions you may come across could be regular deals close to the market price. It could be rare to run into a distressed property or motivated seller which allows you to purchase an undervalued home.
According to AttomData, in the 2nd quarter of 2020, the average time to flip a property is 184 days. If getting a license is the sole purpose for flipping houses and that you don't have a considerable volume size, perhaps using a full-time real estate agent who focuses on the business could be well worth the added expense.
But regardless of whether you'll become a real estate agent or not, strong knowledge is fundamental to succeed in real estate investing. You may enhance your knowledge by taking real estate courses from a provider with an excellent reputation and a long-term track record of satisfying students. RealEstateExpress is exactly that! You may click here to check it out yourself. (**)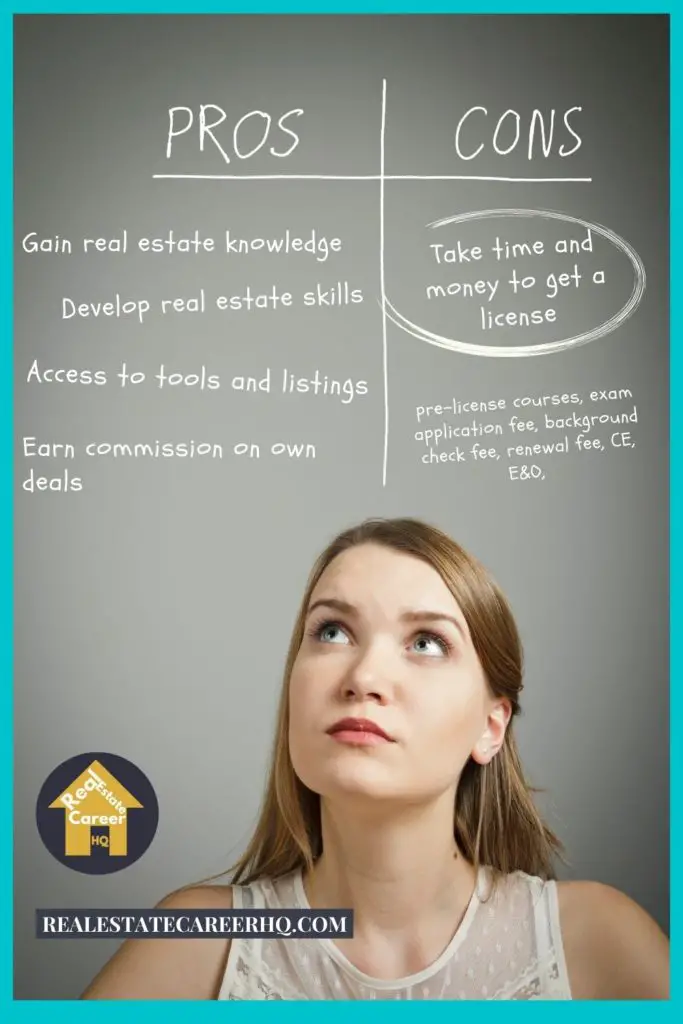 (**) Affiliate Disclosure: Please note that some of the links above are affiliate links, and at no additional cost to you. Our website, RealEstateCareerHQ.com, will earn a commission if you decide to make a purchase after clicking on the link. Please understand that we include them based on our experience or the research on these companies or products, and we recommend them because they are helpful and useful, not because of the small commissions we make if you decide to buy something through the links. Please do not spend any money on these products unless you feel you need them or that they will help you achieve your goals.
Disclaimer: The information in this post is for general information only, and not intend to provide any advice. They are subjected to change without any notice, and not guaranteed to be error-free. Some of the posts on RealEstateCareerHQ.com may contain views and opinions from the interviewees. They do not reflect our view or position.
Reference: