(**) Disclosure: This post may contain affiliate links, meaning our company, JCHQ Publishing will get a commission if you decide to make a purchase through the links, but at no additional cost to you.
I regularly connect with many aspiring real estate appraisers, and one of their common concerns is how to find a supervisor appraiser. According to the AQB Qualification Criteria, registered trainees must fulfill minimum work hours to pursue the licensed/certified appraiser license.  
Just today, while I was enjoying the online conversation in the appraisal community, a supervisor appraiser revealed that he has trained a few trainees before and now looking to take on another one. He also shared how he chooses and works with trainees. 
I believe many of you would benefit from his perspective, thus having a better understanding of what's on a supervisor's mind. His sharing has demonstrated how a quality supervisor would approach qualifying and supervising trainees. 
Therefore, I re-organize what he shared into 6 stages. So try to take from it what you will.
Study tip: Whenever possible, I prefer to take online courses. You can study at your own pace at the convenient of your home, library, or wherever there is internet access. Here's an article review of an online school that I like.
1) Qualify the applicant
This supervisor has strict parameters for qualifying candidates. He needs to ensure that his trainee can write proper English and have good math skills. So he would give them a test on it. 
For example, he would ask to calculate the area of a trapezoid and figure out the square root of 3. As for the English portion, he would check their spelling and grammar. (On a side note, when you are writing your resume or cover letter, you may want to check it against a tool such as Grammarly.)
Then he would set them in front of a computer with basic instructions to see how well they were with Word and Excel. 
I'm unsure whether this is a conventional way to test the applicant. But ultimately, all supervisors would want their trainees to have good judgment and common sense, and will comply with rules. 
2) Communicate clearly the work relation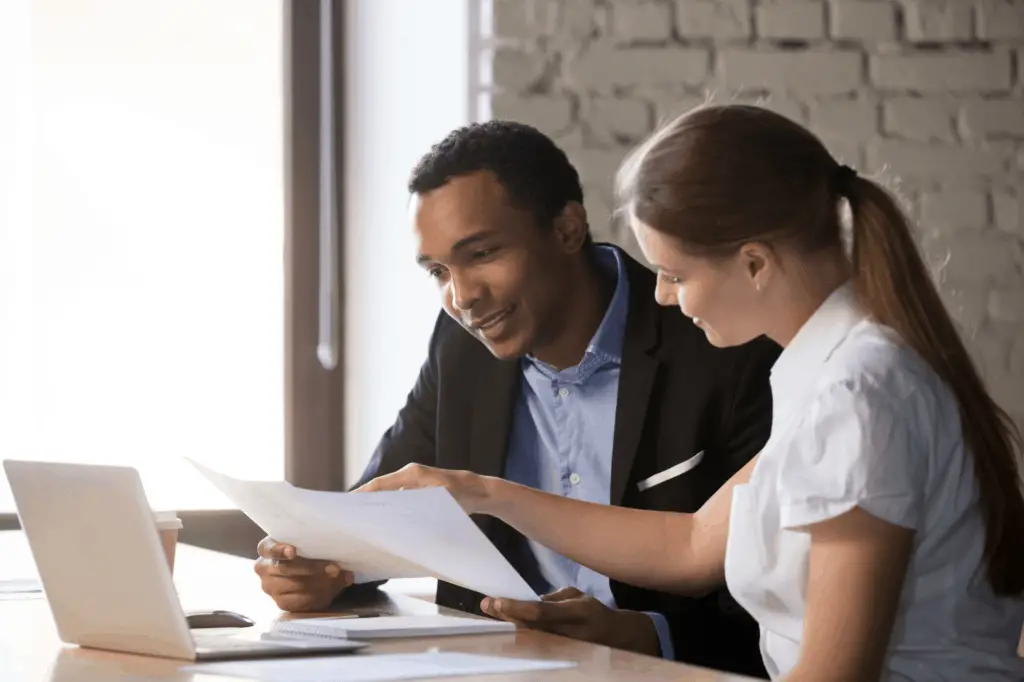 To avoid future conflict, before hiring, the supervisor will clearly state the non-compete clause with the trainees.
Trainees would understand that they are welcome to stay after getting the appraiser license. But if they decide to leave the firm, they cannot take the supervisor's customers with them. 
However, the supervisor is generous that trainees can take the new customers they brought in if they leave. 
As a trainee or supervisor, there are other terms you should discuss clearly at this stage. For example, the work hours, duties and responsibilities, and compensation. 
3) Begin with simple duties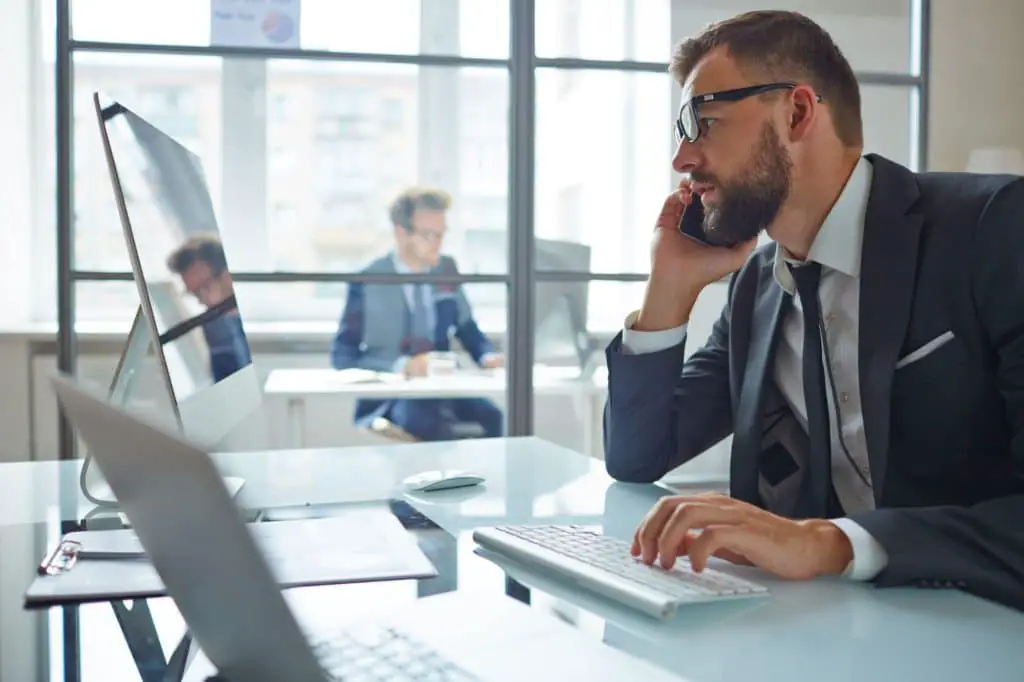 This supervisor shared he would pay his trainee $20 per hour. And the duties involve doing research and secretarial work. 
The trainee would start on the 1st page of URAR and narratives. Then supervisor would assign more and more as he sees fit. 
But typically speaking, this stage would last about one month. 
4) Fee-sharing phase
After the secretarial stage, trainees would participate in working on appraisal assignments and compensate for each work order. The payout would start at 25%. As the trainee's skills and work quality improve, the compensation will gradually increase to 40%, then to 50% after being licensed. 
The supervisor reminds us that when hiring an employee appraiser, in addition to the above payout percentage, there could be other costs involved, such as employee benefits. 
Although he would only make a small share of the pie, he is okay with it because he knows that the work would be good quality and there will be a lot less hand-holding training required by then. 
5) Training on various types of reports
As the trainee develops skills, the supervisor would make a list of all the various types of reports they must complete within the 2 years. This includes SFR, condo, site condo, vacant land, tribal land, new construction, 80 years+ construction, and unusual architecture (i.e., dome or sod homes). 
Sometimes, he would add assignments (i.e., apartments, warehouses, retail) and various forms such as lenders, estate, and private work. 
If he doesn't have a particular type of report, like dome home, he would just make one up or re-do an old one with new comps. 
The supervisor has another colleague who also mentors others. One of the trainees ended up working on Form 2055 for the entire year. That's it because that's what the other supervising appraiser specialized in. 
Unfortunately, those trainees didn't do well on the appraisal test.
So equipping trainees with all round appraisal knowledge and skills is very important.
6) Proof adjustments
This supervisor will make his trainees do proof adjustments – like matched pair analyses, plus all 3 types of land value, now also regression analysis. Although he said that he doesn't like them or do it himself, he wants to ensure that his trainee will understand as much about this industry as possible. 
The bottom line:
The success of a supervisor and trainee relationship truly depends on both parties. A competent trainee needs to have self-discipline, can follow instructions, even during the learning phase, and will try to be an added-value member to the supervisor. 
On the other hand, a good supervisor appraiser will equip their trainees not only for the appraiser exam but also for the appraisal business world. 
In fact, this supervisor appraiser also provides training on things like good phone habits, making appointments, and working with agents. He even makes sure that his trainees will have a professional-looking wardrobe.
Here's what I asked a Real Estate Appraiser Trainee about working with a supervisor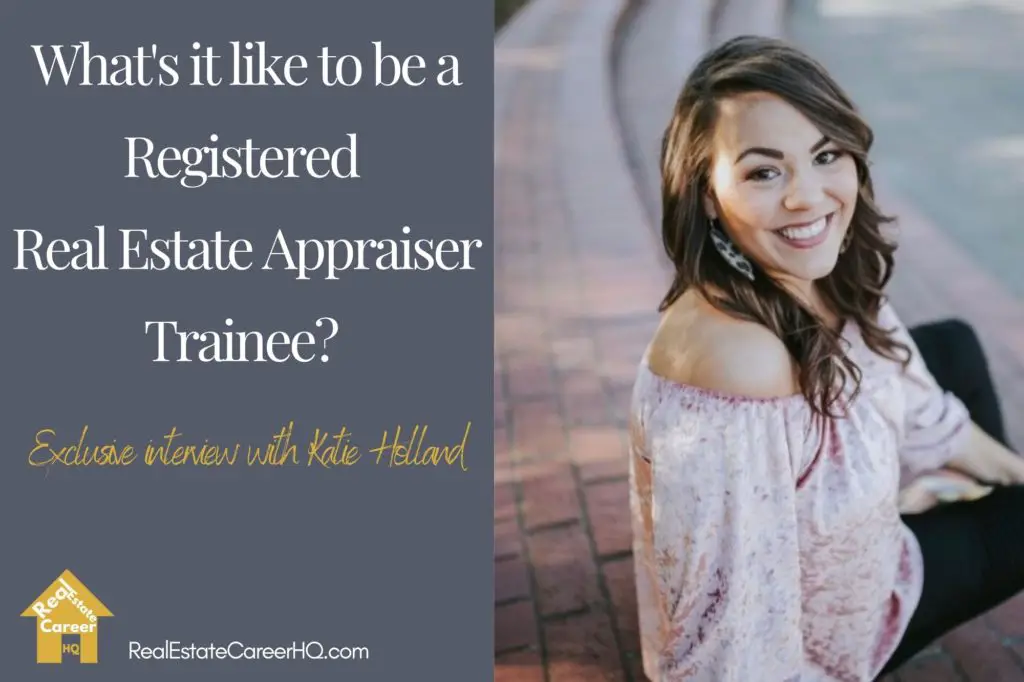 Jacob: "Is there anything you have learned in the field or from your supervisor that was not covered in the class?" 
Katie: "Yes, I have learned so much through both my supervisor and working in the field. Through this, it has taught me how to properly measure a home, how to notice differences in materials used throughout the home, how to properly deal with clients (answering such questions that may come about or just overall explaining the process of how the appraisal works.)"
I conducted a full interview with Katie Holland, where she shared her journey and thought about the real estate appraisal industry. Be sure to check it out!
Here are a few articles that you may also find useful. 
(**) Affiliate Disclosure: Please note that some of the links above are affiliate links, and at no additional cost to you. Our company, JCHQ Publishing will earn a commission if you decide to make a purchase after clicking on the link. Please understand that we include them based on our experience or the research on these companies or products, and we recommend them because they are helpful and useful, not because of the small commissions we make if you decide to buy something through the links. Please do not spend any money on these products unless you feel you need them or that they will help you achieve your goals.
Disclaimer: The information in this post is for general information only, and not intend to provide any advice. They are subjected to change without any notice, and not guaranteed to be error-free. Some of the posts on this site may contain views and opinions from individual not related to JCHQ Publishing. They do not necessarily reflect our view or position.
Reference:
Appraisal Foundation – The Real Property Appraiser Qualification Criteria (source)