(**) Disclosure: This post may contain affiliate links, meaning our company, JCHQ Publishing will get a commission if you decide to make a purchase through the links, but at no additional cost to you.
A Trainee Appraiser is a person who is approved by the State Appraisal Board to obtain legal real estate appraisal experience under the supervision of a Certified Residential or General Real Estate Appraiser. 
Instead of "Trainee Appraiser," some states could call it differently. For example, it would be called "Appraiser Intern" in Mississippi and "Apprentice Appraiser" in New Hampshire. However, the requirements and scope of practice would be similar to a trainee.
To become a Trainee Appraiser, you need to take the prelicensing courses, register with the appraisal board in your state, and work under the supervision of a Certified Appraiser.
So let's go through each step in more details.
3 Steps to Become an Appraiser Trainee
Step1: Complete the Qualifying Education
You must complete 75 hours of appraisal courses. They must be administered by an approved education provider. Below are the courses required:
National USPAP Course or Equivalent (15 hours)
Basic Appraisal Principles (30 hours)
Basic Appraisal Procedures (30 hours)
Most of the states allow you to take online courses, but there are exceptions where you need to attend in a classroom setting.
In addition, you need to complete the Supervisor/Trainee Course. This is usually a 4 hours course which teaches you the responsibilities and expectation of being a trainee, and basic knowledge about the appraisal industry.
However, there could impose additional courses requirement in some states. For example, Kentucky requires you to complete 90 hours of qualifying education before they would accept your Trainee Appraiser application.
Study tip: Whenever possible, I prefer to take online courses. You can study at your own pace at the convenient of your home, library, or wherever there is internet access. Here's an article review of an online school that I like.
Step 2: Register with the Real Estate Appraiser Board
Every state has a regulatory entity that is responsible for governing the appraisal industry and handles the issuing of licenses.
Your next step would be to submit the Trainee Application to the State Board. Typically speaking, they would also require you to provide:
Proof that you have completed the qualifying appraisal courses
Application fee
Legal documents such as fingerprints to conduct a background check
When we checked on the websites of State Boards, many of them allow you to submit online. For the states that do not provide this option, you just need to mail to them.
Step 3: Work Under the Supervision of a Certified Appraiser
Although you gained some knowledge from classes, you do need to practice what you learned and apply them in the real world. However, there are stringent regulations and standard of practice in the appraisal industry.
There's no room for you to trial and error in your work product.
Therefore, you must work alongside with a qualified supervisor at this stage in your career, where they will be responsible for your work, and provide with adequate training.
Depending on your capability, your mentor could assign you with different tasks. For instance, collecting data about the properties, its proximity, market trends, zoning, and comparables.
You will inspect real estates together with your supervising appraiser. This is an excellent opportunity to learn beyond the textbook and office setting. You will get to see the subjected properties in person and have a better understanding of what to look for during a site visit.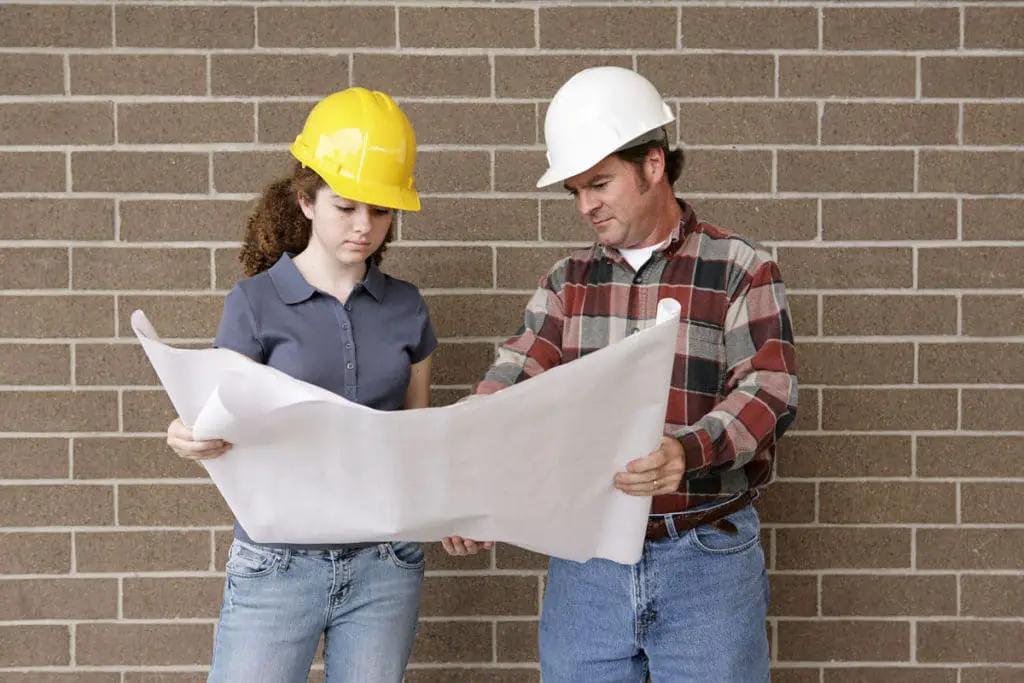 In some states, the supervisory appraiser must accompany you in person when inspecting properties. In Maine, your mentor would need to do so for the first 50 appraisal assignments.
Once sufficient information is gathered, your supervisor should educate you on how to analyze them, the different approaches to come up with the appraised value, and how to write an assessment report that is up to the industry standard.
Some people might find it challenging to search for a mentor. To address this problem, here's an article with the "10 Practical Tips in Finding a Supervisory Appraiser".
On the other hand, you don't want to accept any job opening that comes along. An experienced and knowledgeable would be extremely valuable can guide you into a good head start of the appraisal career. It is essential you spend some time to locate a suitable trainer. 
Your supervisor must be either a Certified Residential or General Appraiser with their license is in good standing. Generally speaking, they cannot take on more than three trainees at a given time. This is to ensure all apprentices can receive the attention and training they need. Here is a list of things you should look for from a supervisory appraiser.
Once you and your supervisor agree to work together, you would need to notify the Appraisal Board about this mentoring relationship.
Keep in mind that you must document the working experience. The Appraisal Board in your state should have a standard approved experience log. You and your supervisor should sign on every page of it. These documents are mandatory when you upgrade your appraiser license in the future.
How Much do Appraiser Trainees Get Paid?
According to the Dec 7, 2018 figures on payscale.com, the average annual income of trainee appraisers is $35,801 in the US.
We also reviewed the Dec 1st, 2018 statistics on Salary.com, the starting income varied a lot among appraisers in different states. For example, the starting salary of appraisers in Kentucky is only $16,920, but it is $51,630 for those in Alaska.
We had a conversation with a few trainees. Some said that they were compensated on the lower end because they were working part-time. Especially at the beginning stage when they had not developed sufficient skills to handle the appraisal work. However, as they became better at their work, their compensation also increased.
We also looked into some of the job postings for trainees. It seemed that some assessor's offices or commercial appraisal firms could have more resources to provide better compensation to their trainees.
The Bottom Line
The requirement we mentioned above is the minimum standard set out by the Appraiser Qualifications Board (AQB). However, every state could impose an additional requirement for their appraisers.
For example, to become an apprentice in West Virginia, you'll need to complete the West Virginia Law Course. Some states also require you to take an exam. Therefore, you should always double check with the Appraisal Board in your state.
Nevertheless, you should take the pre-licensing courses from an approved education provider as soon as you decide to become an appraiser. Especially, most State Boards would require you to complete them before they would recognize your appraisal-related working hours.
Is real estate appraiser a good career? This is one of the common questions I hear a lot. Therefore, I spent months and months in connecting with different real estate appraisers. Here are their valuable insights about this profession. Make sure to check it out!
(**) Affiliate Disclosure: Please note that some of the links above are affiliate links, and at no additional cost to you. Our company, JCHQ Publishing will earn a commission if you decide to make a purchase after clicking on the link. Please understand that we include them based on our experience or the research on these companies or products, and we recommend them because they are helpful and useful, not because of the small commissions we make if you decide to buy something through the links. Please do not spend any money on these products unless you feel you need them or that they will help you achieve your goals.
Disclaimer: The information in this post is for general information only, and not intend to provide any advice. They are subjected to change without any notice, and not guaranteed to be error-free. For full and exact details, please contact the Appraisal Board in your state.
Reference:
The Appraisal Foundation – Real Property Appraiser Qualification Criteria (Source)
Payscale.com -Average Real Estate Appraiser Trainee Salary (Source)