(**) Disclosure: This post may contain affiliate links, meaning our website, JCHQ Publishing will get a commission if you decide to make a purchase through the links, but at no additional cost to you.
Although real estate is a fulfilling career, some salespeople also have another job. They may look to diversify their income sources, having access to health benefits or the company's pension plan.
I've also met a few who work as a teacher, beauty consultant, real estate appraiser, or other occupations. 
Can a real estate agent work at a bank? Although you could hold a real estate license while working at a bank, whether you can provide real estate services to clients would be subjected to the policy of the individual bank.
To prepare for this post, I've done some research and gathered feedback from different real estate agents. I'll go through my findings and some thought process that banks may use when reviewing your side-business in real estate.
You'll also learn a real case of what happened to a banking employee after the bank found out she moonlighted as a real estate salesperson.
Having a real estate license doesn't necessarily mean being an active salesperson
If you recall the steps in obtaining a real estate license, you would complete the pre-licensing courses and pass the real estate exam. However, if you don't have a sponsoring broker for your license, in some states, your status will remain inactive. 
Most financial institutions should not have a problem that you're merely getting the real estate education or writing the exam. But whether they allow their employees to become a licensed salesperson and engage in actual real estate transactions for clients is another story.
Banks may not want you to solicit their clients
Let's be realistic. Banks need to spend a huge marketing budget every year and a tremendous sales effort to build up their client base. These contacts and relationships are extremely valuable to the firm. Obviously, they would not want you to mess them up. 
If you approach a banking client and offer your real estate services, then these different hats wearing could be confusing to them. The client could misunderstand that the bank is also the one that provides real estate services. 
Worst off, if there is any issue in the real estate deal, this could cause unnecessary trouble to the company or even damage their reputation. 
Therefore, banks could be more cautious about allowing frontline employees to become a licensed real estate salesperson. After all, they interact with banking customers on a day-to-day basis and have high degree of access to their information. These may include bank tellers, financial services representatives, loan officers, branch managers. 
On the other hand, I have a close friend who works as an investment analyst and also a part-time real estate agent. Most of the time in his day job is doing research and analysis alone, so his employer has no problem with his real estate side business. 
Other banking occupations that are more in the back-end may include the processing team, compliance officer, internal auditor.
Will you approach your banking colleagues as clients?
At the start of the real estate career, many realtors try to find clients through their warm circle. If you are planning to prospect your colleagues in the day time job, you may want to think twice about it. 
The problem is there could be many potential conflicts of interest. For example, suppose you are a supervisor and trying to sell a property to someone in your team.
You are the one who would write their performance report and determine the year-end bonus. So how can you make sure the real estate sale will not influence all these decisions?
Even if you and the colleagues have no supervisory relationship, and merely working in the same department. If they ask you real estate related questions during office hours, will you refrain from answering them? If they ask for favor at work, will you hesitate to refuse them since they are also your real estate clients now? 
Those sticky situations could be the reason why some banks are reluctant to allow their employees to work as real estate salespeople. 
Rather than servicing your colleagues directly, you may consider referring them to another sales agent in your broker. This way, it would not influence your day-time job, but you can still also receive a referral fee. 
Can a real estate agent also be a loan officer?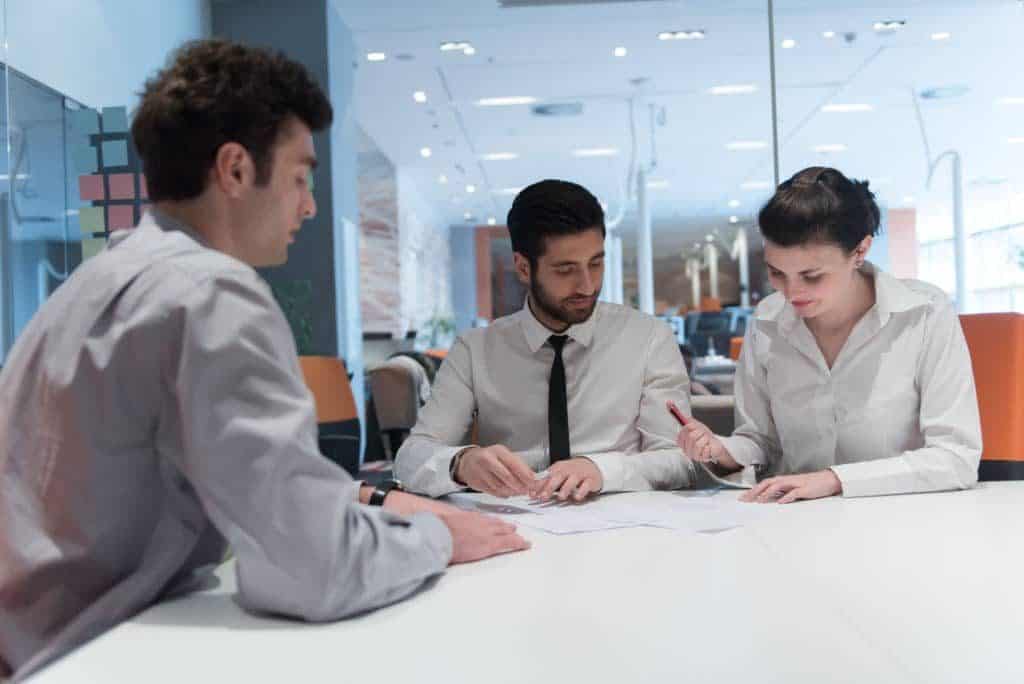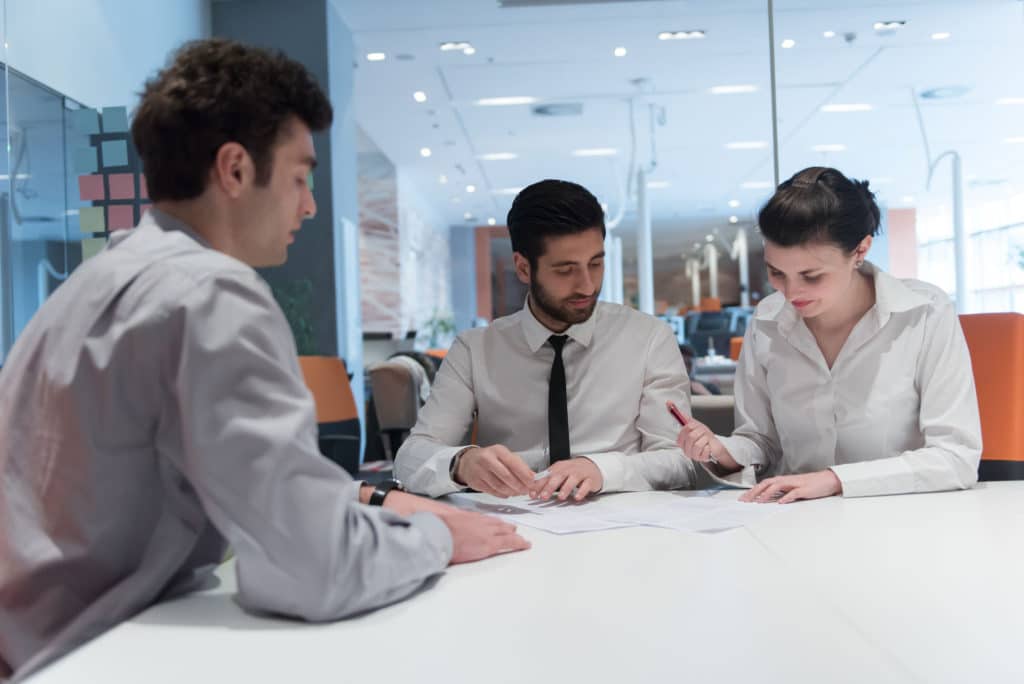 Yes, you can be a loan officer and a real estate agent. As a loan officer, you would first understand the financial situation of your clients, then help them to determine which loan products best fit their needs. 
But you cannot work on both capacities on the same transaction if it is for an FHA loan. (On a separate note, if you want to learn about FHA loan, here's a post which covers the appraisal side.)
Furthermore, you must comply with the Real Estate Settlement Procedures Act (RESPA), which is a federal consumer protection law overseen by the U.S. Department of Housing and Urban Development (HUD).
You need to make proper disclosures and follow specific rules when you are working in as both the real estate salesperson and the loan officer.
Affiliated Business Arrangements

Real estate brokers and agents are permitted to own an interest in a settlement service company, such as a mortgage brokerage or title company, so long as the real estate broker/agent:

-Discloses its relationship with the joint venture company when it refers a customer to the mortgage broker or title company;

– Does not require the customer to use the joint venture mortgage broker or title company as a condition for the sale or purchase of a home; and

– Does not receive any payments from the joint venture company other than a return on its ownership interest in the company. These payments cannot vary based on the volume of referrals to the joint venture company.

 – The joint venture mortgage broker or title company must be a bona fide, stand-alone business with sufficient capital, employees, and separate office space, and must perform core services associated with that industry.

National Association of REALTOR – Following RESPA Rules
Whereas, if you are a loan underwriter, then there could be more potential conflict of interest. As an underwriter, the loan approval is laying on your hand.
If you are the sales agent and also the one who will approve the mortgage, then the banking auditor/regulator may question your intention in approving the loan. 
After all, if the mortgage application goes through, then your client could purchase a property. This would lead to generating a sales commission for your real estate practice. 
If you are thinking to have another income source in addition to being a real estate sales professional, here are a few articles you might be interested:
Here is a real case where a banking employee was terminated from being a real estate agent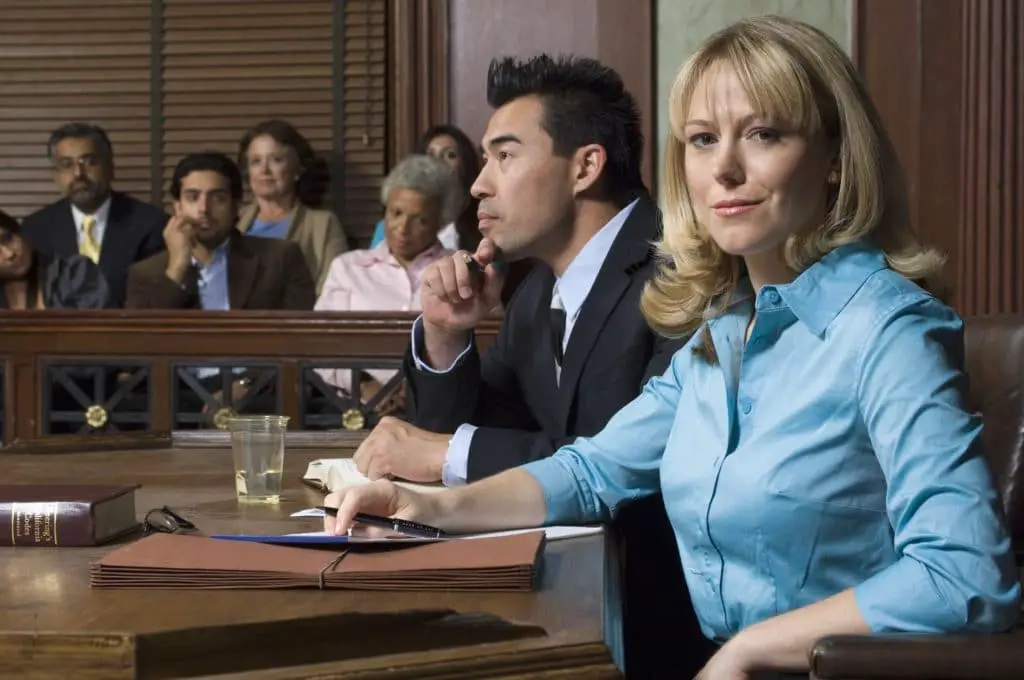 There had been a case where a lady was working as a customer service supervisor at a bank. She moonlighted as a part-time real estate agent. 
At that time, she was not that active in the real estate business. She merely used the real estate license for managing real estate transactions of family properties. In other words, it should not post a threat to this financial institution.
However, the bank held a contrary view. They believed this employee could solicit real estate business from its clients. Then clients could misunderstand that the bank was also involved in the real estate deals. This confusion could potentially sully its reputation.
Although the bank had no evidence that her real estate activities had caused any harm to the firm, a potential conflict of interest existed that went against their policy. Also, the employee refused to give up her real estate practice. So, the bank terminated her job. 
To my understanding, the case should happen back in 2013. Although the employee tried to sue the company for the wrongful dismissal, the court agreed that even though there was only the potential for a conflict of interest, cause for termination existed. I'll leave a link about this news in the reference section.
"If your second job renders you too fatigued to competently perform your primary job or there is the potential for conflict of interest the employer can terminate the employment relationship"

Quote from Financial Post
The bottom line for real estate agent working at a bank
So far, I couldn't find any regulations from the Real Estate Commission, which restricts a licensed salesperson in working at a bank. However, banking employers may have their own policy that prohibits such dual occupations. 
The banking and real estate are two heavily regulated industries. When a bank allows an employee to have a real estate side business, they could also be exposing their firm with liability, conflict of interest, compliance risks, and other potential damages. So many employers do not want any part of it. 
However, to be on the safe side, you should confirm with the real estate regulatory board in your state, go over the employment contract at the bank, or obtain legal advice from a licensed attorney.
(**) Affiliate Disclosure: Please note that some of the links above are affiliate links, and at no additional cost to you. Our website, RealEstateCareerHQ.com, will earn a commission if you decide to make a purchase after clicking on the link. Please understand that we include them based on our experience or the research on these companies or products, and we recommend them because they are helpful and useful, not because of the small commissions we make if you decide to buy something through the links. Please do not spend any money on these products unless you feel you need them or that they will help you achieve your goals.
Disclaimer: The information in this post is for general information only, and not intend to provide any advice. They are subjected to change without any notice, and not guaranteed to be error-free. Make sure you comply with the state laws and regulatory rules.
Resource: