(**) Disclosure: This post may contain affiliate links, meaning our website, RealEstateCareerHQ.com, will get a commission if you decide to make a purchase through the links, but at no additional cost to you.
Before we jump into the details, I want to let you know that there is no real estate "agent" in Illinois. The reason is unlike most other states, agents are licensed as real estate "broker" in Illinois.
Therefore, when I mention real estate agent in this article, I'm really referring to the entry brokers.
To get a real estate broker license in Illinois, you need to complete the 90 hours of pre-licensing education, pass the real estate broker exam, and register at the Illinois Department of Financial & Professional Regulation (IDFPR), Division of Real Estate.
This Division is the entity that regulate licensees to ensure the real estate practice upholds the public interest. There are two types of real estate brokers in Illinois:
Broker (or what most people would still call agents)
Managing Broker
If you are reading this article, there's no doubt you are interested in about the real estate career in Illinois.
In this guide, not only you'll know about the step-by-step process to obtain your real estate license, but you can also find important information such as the salary, career outlook and a list of the best real estate brokerages in Illinois.
How to Become a Real Estate Broker in Illinois?
Step 1: Meet the Basic Requirement
At least 21 years of age
Have a valid Social Security Number
Hold a high school diploma or higher
Step 2: Complete the Pre-Licensing Education
You will need to take 90 hours of pre-license broker education from a school approved by the Illinois Division of Real Estate.
The 75 hours of the Real Estate Broker Topics can be taken online. It covers:
30 hours of License Law, Real Property and Agency
30 hours of State & Federal Laws/Real Estate Transactions
15 hours of Career path Electives
The remaining 15 hours is for Applied Real Estate Principles and it must be conducted in an interactive environment (i.e, classroom setting).
Study Tip: When choosing a real estate school, I prefer one where you could take the courses online. This way, you could study at your own pace whenever and wherever. Here are some helpful details on our education resources page.
Step 3: Pass the Illinois Real Estate Broker Examination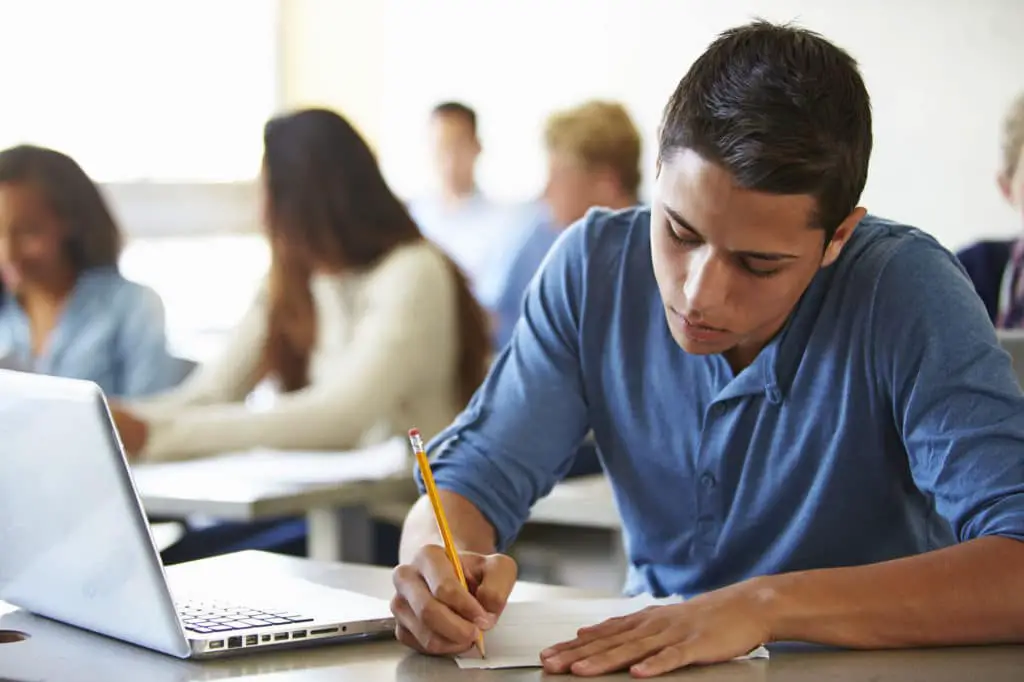 Since these are computerized exams, you'll immediately know your score after writing them. The required passing score is 75 and you'll be given 3.5 hours to write it. You only have four attempts to pass the exam. But this should be good enough if you have seriously prepare for it.
[Read: How to Pass a Real Estate Exam on the First Try?]
How to register for the real estate exam?
After you complete all the pre-licensing courses, you can register for the exam at goAMP.com. There is an exam fee of $55, which can be paid with your credit card.
What is covered in the exam?
The broker exam consists of two parts, which is the National Portion and State Portion.
The National Portion has 100 questions. Below are the topics:
Agency Relationships and Contracts (28 questions)
Real Property Ownership/Interest (13 questions)
Finance (14 questions)
Real Property (14 questions)
Marketing Regulations (purchase and rental) (10 questions)
Property Management (8 questions)
Real Estate Calculations (13 questions)
The State Portion has 40 multiple-choice questions. It consists:
Licensing Requirement (10 questions)
Law and Rules Regulating Real Estate Practice (20 questions)
Disclosures (10 questions)
Broker Examination Sample Questions
1. Baird bought two rectangular lots, each of which
measures 244′ x 250′. Approximately how many
total acres will be in the two lots combined?
A. 2.8
B. 3.2
C. 5.6
D. 7.0

2. A person has been using a property for a long time.
That person's rights have been determined to
supersede those of the fee simple owner. This
is called which of the following?
A. escheat
B. homestead
C. eminent domain
D. adverse possession

Quote from Illinois Real Estate Examination Program Candidate Handbook
Tip for Passing the Exam: Doing practice questions is one of the best ways to prepare for the real estate exam. It helps you to familiarize with the questions and exam format. You could find the exam prep providers that we like on our resource page.
Step 4: Find a Sponsoring Real Estate Broker
The next step is to work with a real estate brokerage who would sponsor your license. But don't rush into working for just any broker. Finding a good trainer is crucial at the initial stage of your real estate career.
We will also list out the top real estate brokerages in Illinois later in this post.
Step 5: Register with the Illinois Division of Real Estate
After you pass the exam, you will be provided with a score report and instructions to apply for the real estate license. You could do so online through the IDFPR Online services Portal. There is a $125 application fee.
In addition to the online application and fee, you are also required to provide submit fingerprints for background checking.
How to Become a Real Estate Managing Broker in Illinois?
Once you have established a solid client base and develop the necessary skills, then you could consider expanding your business to become a managing broker.
This allows you to build a team of real estate agents, where your brokerage could be providing training, marketing, administrative support, office space, and a subscription to industry software. In return, you would get a share of the commission from the transactions that your real estate sales associates handle. It is a great way to scale up your business.
Step 1: Meet the Basic Requirement
Once again, you'll need to be at least 21 years old, have a valid Social Security Number and have a high school diploma or GED equivalent.
Step 2: Complete the Pre-Licensing Education
You are required to complete 45 hours of pre-licensing courses.
30 hours can be taken online or self study. It must include topics of licensing, operations, escrow management
15 hours of interactive education, which covers Applied Management & Supervision
Step 3: Fulfill the Work Experience Requirement
To ensure you have sufficient experience in the real estate field, you need to work as a broker for at least two out of the three preceding years.
Step 4: Pass the Illinois Real Estate Managing Broker Examination
The registration process is similar to the broker's exam. The required passing score is 75%, and you'll be given four hours writing it. The exam fee is $55. In this exam, there are also the National Managing Portion and the State Managing Portion.
What is covered in National Managing Broker Exam?
It consists of ten simulation questions, of which only nine will be counted toward your score. The other one is a pretest question for future examinations. Here is a breakdown:
Agency Relationships and Property Representations (3 problems)
Fair Housing and Other Governmental Regulations (2 problems)
Handling Money (2 problems)
Training and Supervision of Licensees (1 problem)
Plus one primary issue varying by examination form (1 problem)
To give you more details, you could expect questions to be asked about different property types:
Residential (in 4 problems)
Commercial (in 2 problems)
Property Management (in 1 problem)
Plus two property types (in 2 problems)
The topics may include the following:
Agency
Contracts
Freehold and Leasehold
Property Management
Finance
Government Regulations and Private
Restrictions
Description and Measurement
Valuation
Conveyance
Calculations
Ethical Behavior (must be incorporated in at least 4 problems)
What is covered in the State Managing Broker Exam?
This portion of the exam has 40 multiple choices. Below is the breakdown.
Licensing Requirements (8 questions)
Laws and Rules Regulating Real Estate Practice (18 questions)
Disclosures (8 questions)
Managing Broker Topics (6 questions)
Step 5: Register with the Illinois Division of Real Estate
The step is similar to the real estate broker license. You may refer to the procedure mentioned earlier.
Real Estate Career Outlook in Illinois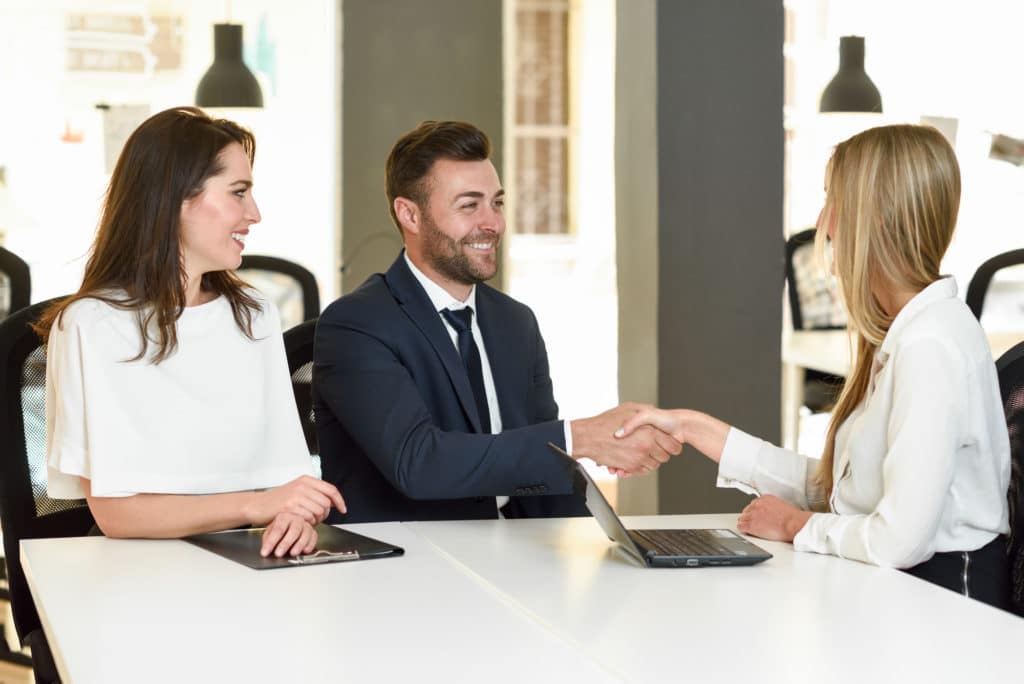 How Much do Real Estate Broker Make in Illinois?
According to the Bureau of Labor Statistic (May 2018), real estate agents in Illinois earn an average yearly salary of $52,800. It typically ranges from $17,990 and $99,310.
There are 4040 real estate agents in Illinois. It works out there are 0.675 real estate agents per 1000 of workers.
At the beginning phase in your real estate career, you probably would not make a lot, because you built up the client base and established trust with the prospects. But as you continue to gain experience and sharpen your business skills, you should be able to notice a significant improvement to your earning.
Your earning potential as a real estate agent would depend on the price range of the properties that you work with, the number of transactions you could complete, the commission splitting schedule with the real estate brokerage and other factors.
[Read: Real Estate Agent Salary Guide – What Makes a 6 Figures Earner?]
Which Cities has the Most Real Estate Business Opportunities in Illinois?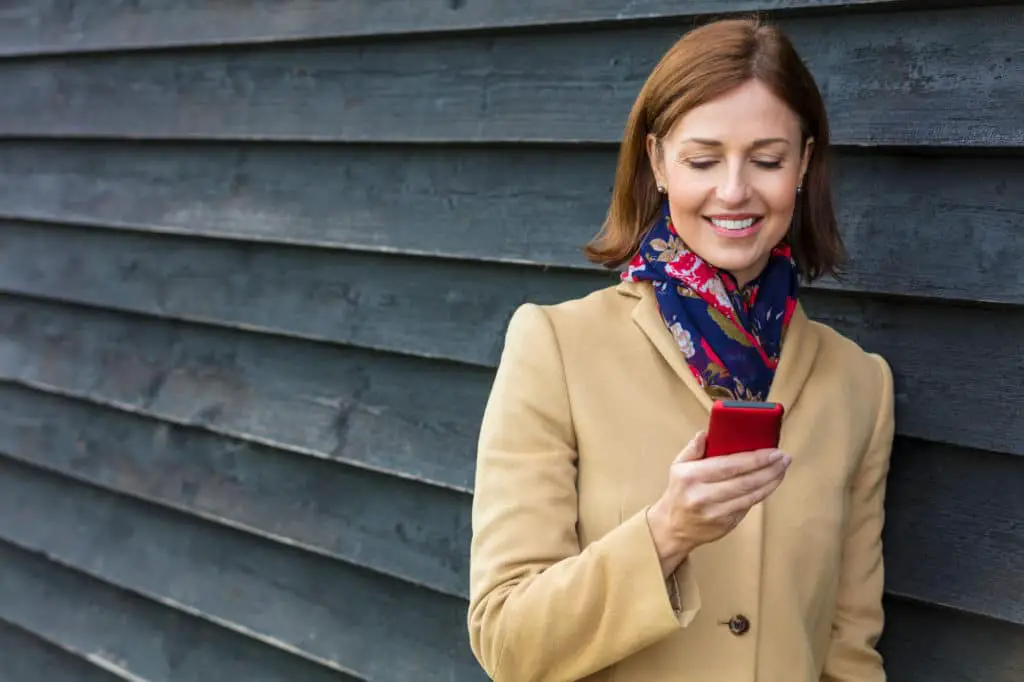 Illinois has nearly 13 million people and is the sixth most populous state. When you are selecting the regions to conduct your real estate business, you should target areas that have a high population. After all, transactions can only occur when there are people.
Also, consider working on properties that have decent value, as this is one of the major factors when calculating your commission.
Median Home Prices of the Top 10 Highest Population Cities in Illinois
| Cities | Population | Median Home Price |
| --- | --- | --- |
| Chicago | 2,679,044 | $278,600 |
| Aurora | 202,709 | $180,100 |
| Joliet | 149,645 | $157,800 |
| Naperville | 147,905 | $367,300 |
| Rockford | 145,338 | $93,800 |
| Springfield | 113,471 | $124,400 |
| Elgin | 112,843 | $215,300 |
| Peoria | 111,706 | $110,000 |
| Champaign | 89,622 | $145,400 |
| Waukegan | 87,678 | $136,400 |
The median home sales price in Illinois is $198,900 with median rent of $1,650.
Source: Zillow.com (July 31, 2019)
How to Choose a Real Estate Brokerage in Illinois?
When choosing a real estate brokerage, many people only focus on the commission split, but there are many other factors you also need to consider.
For example, what type of training will they provide? Will they equip you with the skills in finding qualify prospects and closing a sale? Is there a shared office space you could use? Can the brokerage provide you with adequate administrative and marketing support? Will they provide you with leads to work on? Do they utilize up-to-date technology (i.e.: CRM, software subscription) to streamline the daily workflow.
All these would be extremely important especially at the beginning phase of your career.
Below are the top real estate brokerage in Illinois based on their sales volume in 2018. The figures are obtained from RealTrends.com.
| Real Estate Brokerages | Cities | 2018 Sales Volume |
| --- | --- | --- |
| @properties | Chicago | $9,056,208,681 |
| Baird & Warner | Chicago | $5,758,357,420 |
| Coldwell Banker The Real Estate Group | Shorewood | $3,205,779,545 |
| Jameson Sotheby's International Realty | Chicago | $1,570,283,012 |
| Keller Williams Realty Naperville | Naperville | $1,312,167,004 |
| RE/MAX Suburban | Mount Prospect | $1,164,014,481 |
| Berkshire Hathaway HomeServices Starck Real Estate | Palatine | $879,877,165 |
| Keller Williams Preferred Realty | Orland Park | $822,958,935 |
| RE/MAX 10 | Oak Lawn | $575,038,158 |
FAQ about the Illinois Real Estate Career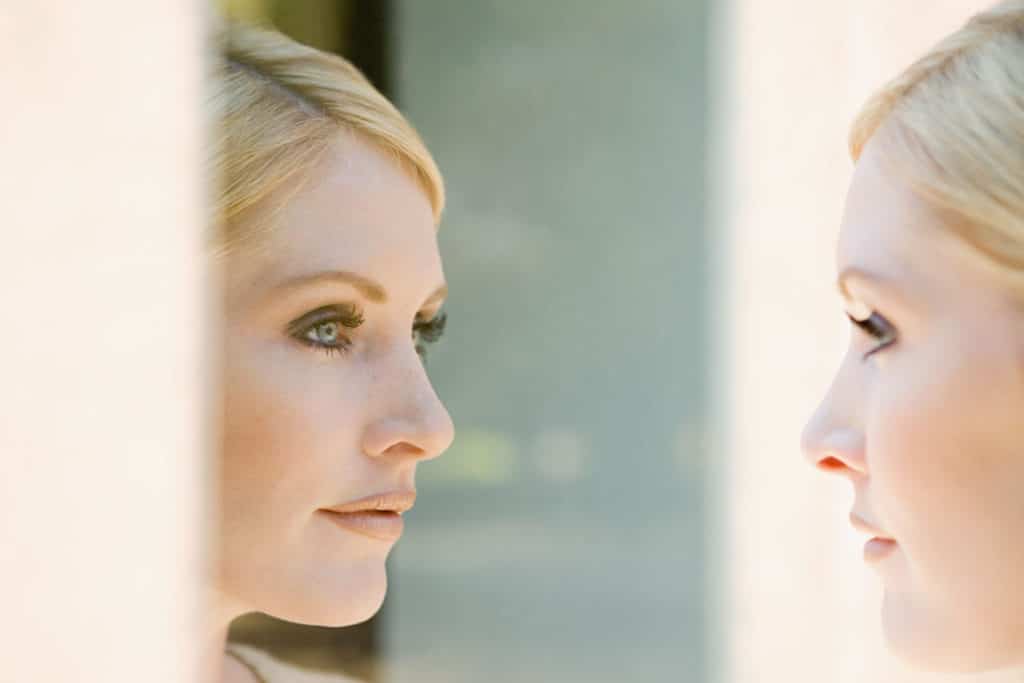 1) Is there any pre-licensing education exemption?
Yes, if you are at least 21 years old and admitted to practice law by the Illinois Supreme Court, then the pre-license education requirement may be waived.
However, you'll need to obtain prior approval before writing the real estate exam.
2) Is there any post-licensing education requirement?
After you obtain the Real Estate Broker license, you must complete the 30-hours Post-License Education. It would include the following topics:
License Law, State/Federal Laws, Agency and Real Estate Transactions (15 hours)
Applied Real Estate Practices (15 hours)
3) How long does a Illinois real estate license last?
You need to renew your real estate license every two years. For Real Estate Broker license, you'll do so in every even-numbered years, while Managing Broker will be in odd-numbered years.
4) What is the continuing education requirement to renew the real estate license?
To renew a Broker license, you must complete 12 hours of CE courses, which consists:
4 hours of Core courses
8 hours of Elective Courses
However, this does not apply if you are in the first renewal period of completing the post-license education.
On the other hand, to renew a Managing Broker license, you need to take 24 hours of CE courses. It must include:
12 hours of Broker Management course
4 hours of Core course
8 hours of Elective courses
Note that the Core Curriculum Courses must be taught in a classroom, live interactive webinar or in an online distance education format.
5) I have a real estate license in another state. Can I become licensed in Illinois by applying through reciprocity?
Yes, you can apply for an Illinois real estate broker license through reciprocity. You must be at least 21 years old, and your current active license is in a state that has a reciprocal agreement with the Illinois Department of Financial and Professional Regulation. These include:
Colorado
Connecticut
Florida
Georgia
Indiana
Iowa
Nebraska
Wisconsin
Also, you need to pass the Illinois portion of the real estate exam. There is a fee of $125 for a Broker and $150 for Managing Broker. Here's the application form for your reference.
6) I have more questions about the real estate license, whom should I contact?
You could contact the Illinois Division of Real Estate. Below are their contact info:
Phone Numbers: All Inquiries: 1-888-473-4858
Professional Licensing: 1-800-560-6420
TTY: 1-866-325-4949

[email protected]

 – General Real Estate Questions

[email protected]

 – Questions about/from Real Estate Pre-License, Continuing Education, Provider, Instructor, Courses
They also have two office locations:
Springfield Office: Division of Real Estate, 320 West Washington Street Springfield, IL 62786
Chicago Office: Division of Real Estate, 100 West Randolph, 9th Floor, Chicago, IL 60601
Final Thoughts about the Real Estate Career in Illinois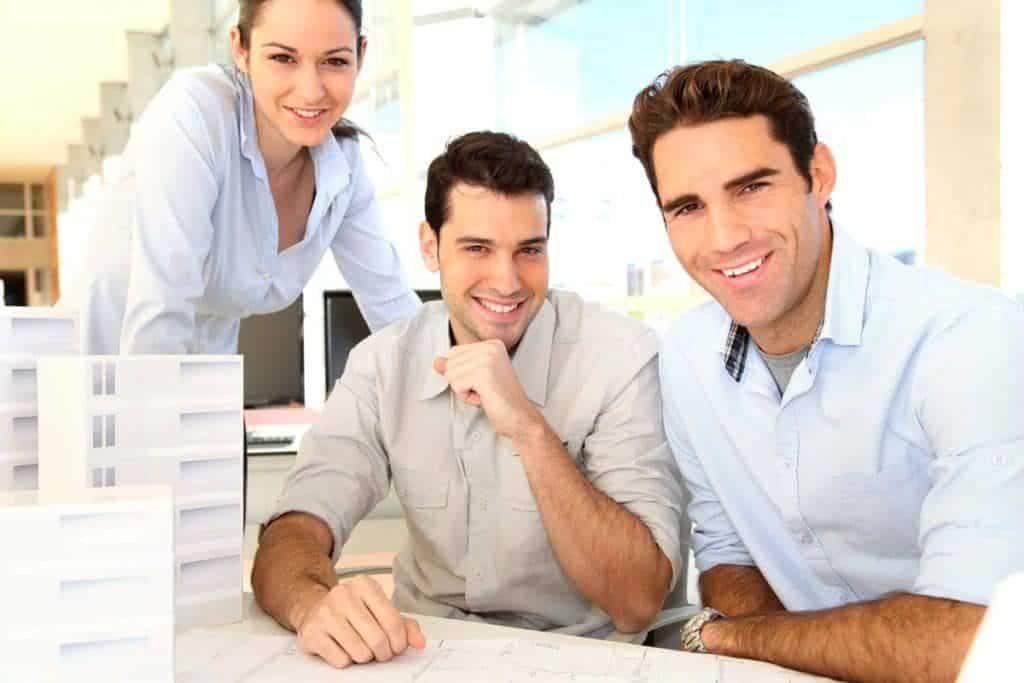 Becoming a real estate agent could be a rewarding career. Not only in terms of financial sense, but you also get the chance of meeting many people and working on different properties every day.
It is very fulfilling when you can help out your clients in finding their dream home or locate the right buyers for their property. Honesty, hard work, and always putting your client's interest first are the key components to your long-term success.
[Read: 30 Practical Tips to Become a Successful Real Estate Agent]
If you decide real estate is the career that you want to explore further, your first step is to complete the qualifying courses. However, don't select just from any school that comes along the way.
You should find one that has an excellent reputation and long-term track record of satisfying students. We prefer schools that provide online-courses so that you could take them anytime and anywhere that is convenient for you. Feel free to check out our education resources page for more info.
So do you find this guide helpful? If so, please share it!
Disclaimer: The information in this post is for general information only, and not intend to provide any advice. They are subjected to change without any notice, and not guaranteed to be error-free. For full and exact details, please contact the Illinois Department of Financial & Professional Regulation (IDFPR), Division of Real Estate.
Reference: