(**) Disclosure: This post may contain affiliate links, meaning our company, JCHQ Publishing will get a commission if you decide to make a purchase through the links, but at no additional cost to you.
Before we jump into the details, I want to let you know that there is no real estate "agent" in Washington. The reason is unlike most other states, agents are licensed as real estate "broker" in Washington.
Therefore, when I mention real estate "agent" or "salesperson" in this article, I'm really referring to the entry brokers. I will cover the Managing Broker and Designated Broker details in another post.
To become a real estate agent in Washington State, an applicant must complete 90 hours of pre-license education, pass the Washington real estate broker exam, and register with the Washington State Department of Licensing, Real Estate Commission. This is the entity that regulates licensees to ensure the real estate practice upholds the public interest.
As a real estate agent in Washington, your role is to work with clients to buy or sell the right property according to their needs. You will be responsible for showing the property, bringing potential buyers to house tours, and handling the purchase and sale agreement.
Some agents may also assist clients in searching for a rental property or lease out their units.
In this guide, you'll find out the steps to become a real estate salesperson in Washington, income updates, career outlook and FAQ about this profession.
But before we start, I want to give a brief disclaimer. This post is not intended as legal advice or state/federal real estate training. It is for general information only. Please always follow your State laws and best practices.
7 Steps to Become a Real Estate Agent in Washington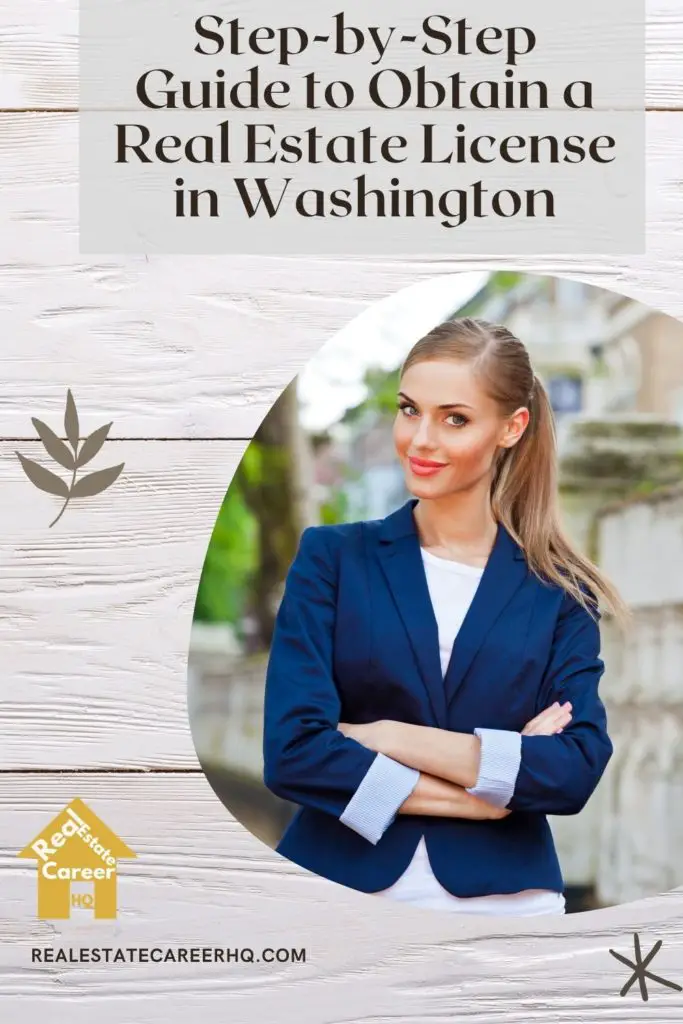 Step 1: Meet the eligibility requirement
At least 18 years of age
Have a valid Social Security Number
Hold a high school diploma or equivalent
Step 2: Complete the pre-license education
You will need to take 90 hours of pre-license broker education from a school approved by the Washington Real Estate Commission. This courses must include:
Real Estate Fundamentals – 60 hours
Real Estate Practices – 30 hours
Keep in mind you must pass the broker exam within 2 years that the courses were taken.
When choosing a real estate school, I prefer one where you could take the courses online. This way, you could study at your own pace whenever and wherever. The CE Shop is a trustworthy real estate education provider. You may click here to see whether they offer pre-licensing course in your state. (**)
Step 3: Pass the Washington Real Estate Broker Examination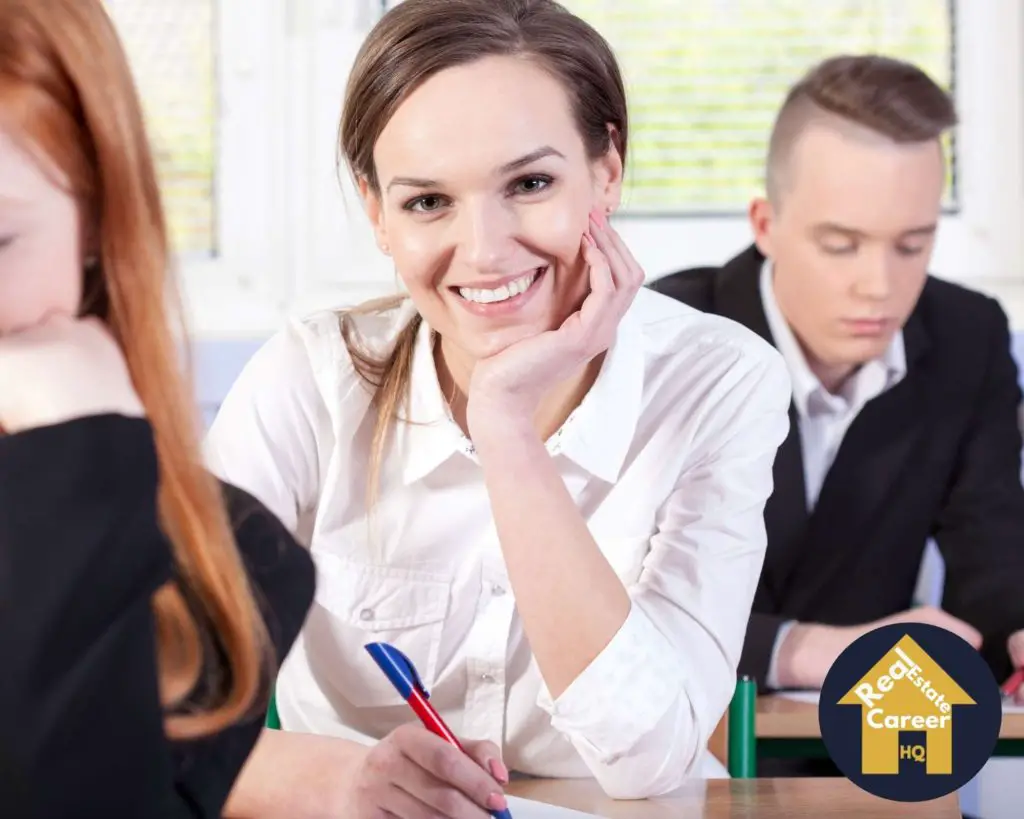 The Washington Real Estate Exam is to test your knowledge and understanding of real estate law, principle and practices, and mathematics. You'll be given 3.5 hours to complete the exam. The required passing mark is 70. The proctor will provide you with the result right after you write the test.
Before you can write the exam, you need to register at the Applied Measurement Professionals Inc. (AMP), which is the testing vendor. In there, you'll submit the proof of pre-license courses completion and schedule in writing the exam.
At the day of the exam, make sure to bring along 2 forms of ID (not expired). They must include your name and signature, and at least one of them must have your photo.
I'll also include more information about the exam later in the post.
Step 4: Submit Application to the Washington State Department of Licensing
After you pass the exam, you have one year to apply for the license before it expires. You can apply online through the Department website.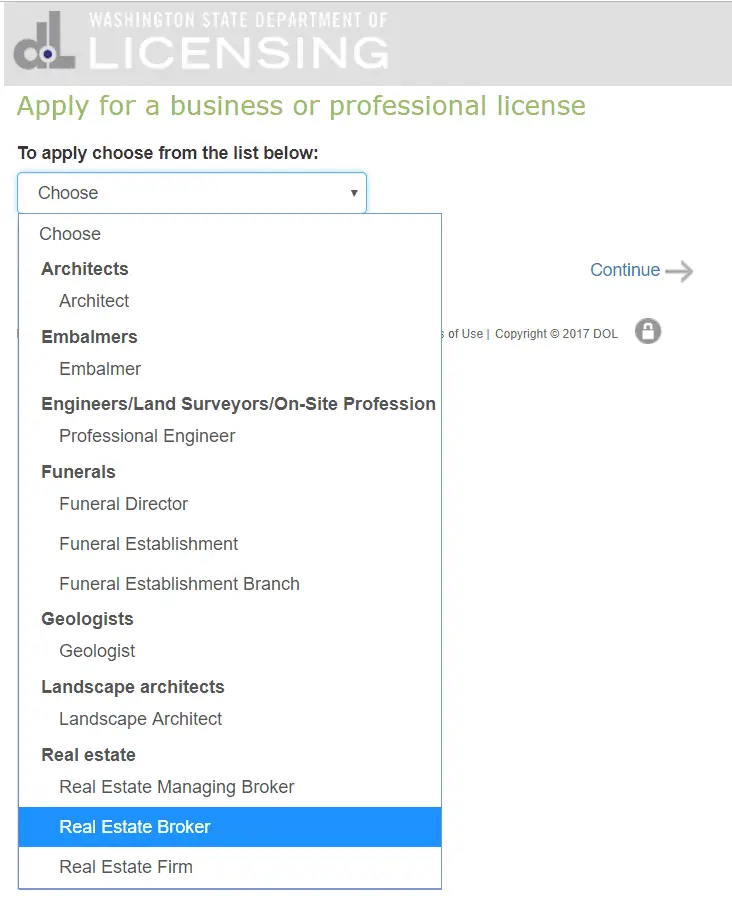 In addition to the application, you also need to provide:
Fees ($138.25 exam, $146.25 license)

You could paid by credit card (i.e.: Visa, Mastercard, American Express) or debt card
Here's table with all their fee structure. It also includes the fees for other type of broker licenses.

Criminal history questionnaires
Other supporting legal documents
You could upload the documents on the website. If you have any questions, you could always contact the WA State Licensing Department at:
It typically would take a few weeks to process your application. Once the Department approves your application, they will notify you through email.
Step 5: Go through background check
The Washington Real Estate Commission has the responsibility to protect the public interest, so they will conduct a background check on all real estate license applicants. Your next step is submit one set of fingerprints through IdentoGo. This is their electronic fingerprinting vendor.
There will be a $42.8 processing fee. 
Step 6: Find a sponsoring broker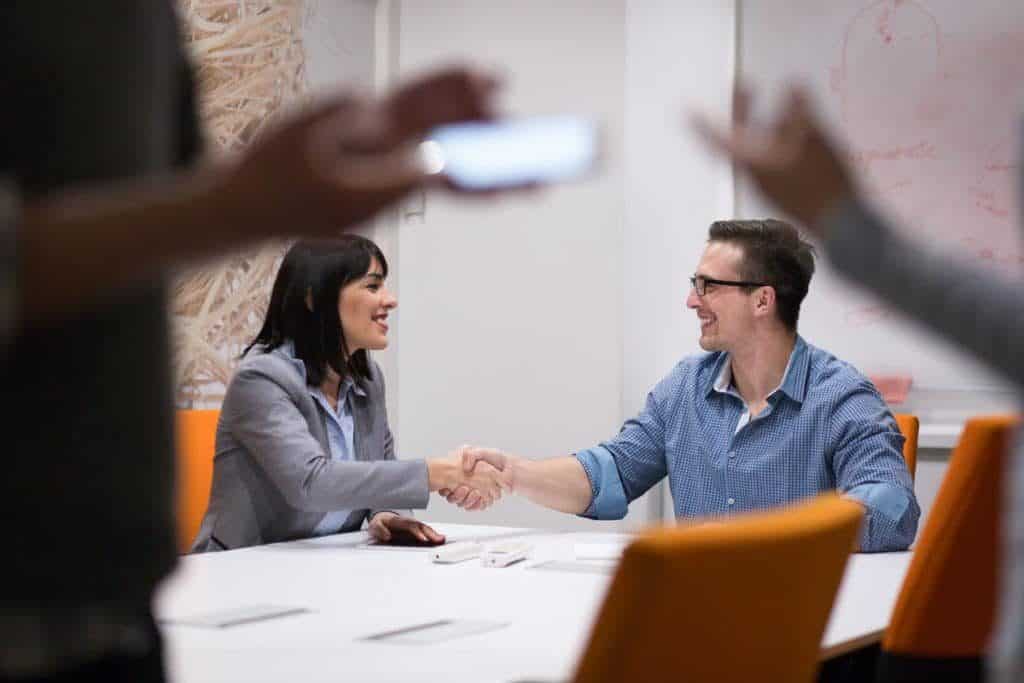 To engage in real estate sales activities in Washington State, you must join a real estate brokerage who would sponsor your license.
Finding a good mentor is crucial at the initial stage of your real estate career. An experienced trainer could teach you a repeatable and systematic process in running your business profitably.
When choosing a real estate brokerage, many people only focus on the commission split, but there are many other factors you also need to consider.
For example, what type of training will they provide? Will they equip you with the skills in finding qualify prospects and closing a sale? Is there a shared office space you could use? Will they provide you with leads to work on? Do they utilize up-to-date technology (i.e.: CRM, software subscription) to streamline the daily workflow.
Here are the top real estate brokerage in Washington based on their sales volume in 2018. The figures are obtained from RealTrends.com.
| Real Estate Brokerages | Cities | Sales Volume in 2018 |
| --- | --- | --- |
| John L Scott | Bellevue | $7,412,156,880 |
| Coldwell Banker Bain | Bellevue | $6,349,990,203 |
| eXp World Holdings, Inc. | Bellingham | $5,896,993,794 |
| Keller Williams - Ben Kinney Companies | Bellingham | $4,542,508,286 |
| Tomlinson Real Estate Group | Spokane | $2,667,138,689 |
| RE/MAX Northwest | On the Lake | Seattle | $1,659,422,950 |
| Realogics Sotheby's International Realty | Seattle | $1,523,840,301 |
| Keller Williams Federal Way | Federal Way | $1,483,947,075 |
| Coldwell Banker Danforth | Federal Way | $1,125,650,931 |
| RE/MAX Eastside Brokers | Bellevue | $1,069,069,876 |
| Professional Realty Services International | Spokane | $1,039,209,410 |
| Keller Williams Realty Puyallup | Puyallup | $916,205,069 |
| RE/MAX Professionals | Olympia | $860,571,627 |
| Keller Williams Realty Premier Partners | Vancouver | $848,158,073 |
| Keller Williams Realty Greater Seattle | Seattle | $829,428,844 |
| Keller Williams Realty Spokane | Spokane | $789,222,695 |
| Keller Williams Realty Bellevue | Bellevue | $682,699,684 |
| RE/MAX Integrity | Issaquah | $669,370,723 |
| RE/MAX Whatcom County, Inc. | Bellingham | $627,501,030 |
Step 7: Maintain the WA real estate license
You are required to renew your real estate license every two years. You can do so 120 days before the expiry day with the online services on the WA State Department of Licensing website.
Before the first renewal date of your real estate broker license, you need to complete at least 90 hours of continuing education. The curriculum must include:
Advanced Practices Course (30 hours)
Real Estate Law Course (30 hours)
Core Course (3 hours)
For subsequent renewals, you just need to take a minimum of 30 hours of continuing education classes. They must consist of Core Course (3 hours).
Looking to succeed in the real estate industry? Subscribe to our exclusive email list today and gain access to expertly curated real estate guides from industry leaders, as well as discounted CE courses and the latest industry updates. From marketing strategies to virtual staging techniques, our handpicked resources cover everything you need to know to stay ahead of the game. Click here for more details!
Here's a Snippet of What Dina Hurtado Think about Being a Real Estate Agent!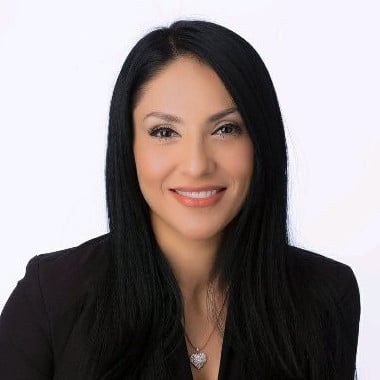 "Being an agent has its pros and cons. It's a flexible schedule. I love being outdoors enjoying Mother Nature. You get to know a lot of interesting people. It's very satisfying to see a new home owner or seller happy with the outcome. Cons are you are never off the clock.
One advice I would give to new real estate agents is to have patience. You'll need lots of patience and be mentally strong, take criticism well. Don't take a bad day experience home to your family. Be yourself, clients appreciate."
– Dina Hurtado, Real Estate Agent at Compass
Here's a post where you can read more on Dina's thoughts about the real estate sales profession. In there, you can also find valuable feedback from multiple professional real estate agents. Be sure to check it out!
Let's prepare for the WA real estate exam!
The Washington real estate exam consists of two portions, the National Broker Portion and the State Broker Portion. However, the questions will be mixed together and not appear as different sections.
The National Broker Portion consists of 11 major topics and below is the outline.
| Topic | Number of Questions |
| --- | --- |
| Property Ownership | 8 |
| Land Use Controls and Regulations | 5 |
| Valuation and Market Analysis | 7 |
| Financing | 10 |
| General Principles of Agency | 13 |
| Property Disclosures | 6 |
| Contracts | 17 |
| Leasing and Property Management | 3 |
| Transfer of Title | 8 |
| Practice of Real Estate | 13 |
| Real Estate Calculations | 10 |
The State Broker Portion consists of 30 multiple-choice questions.
To give you a better idea, here are some sample questions:
1. Baird bought two rectangular lots, each of which measures 244' x 250'. Approximately how many total acres will be in the two lots combined?
A. 2.8
B. 3.2
C. 5.6
D. 7.0

2. A person has been using a property for a long time. That person's rights have been determined to supersede those of the fee simple owner. This is called which of the following?

A. escheat

B. homestead

C. eminent domain

D. adverse possession

3. A property has been condemned by the city so that the land can be used to build a better approach to
the municipal hospital's emergency entrance. Which of the following powers is the city exercising?


A. power of attorney
B. police power
C. eminent domain
D. escheat


Quote from The Washington Real Estate Program Candidate handbook
The Colibri is the online school that I like. Their Exam Prep have helped thousands of students pass their exam on the first try. They even have a "Pass or Don't Pay" Guarantee. That's why confident they are with their program. You may click here to view their exam prep. (**)
FAQ about the Washington Real Estate License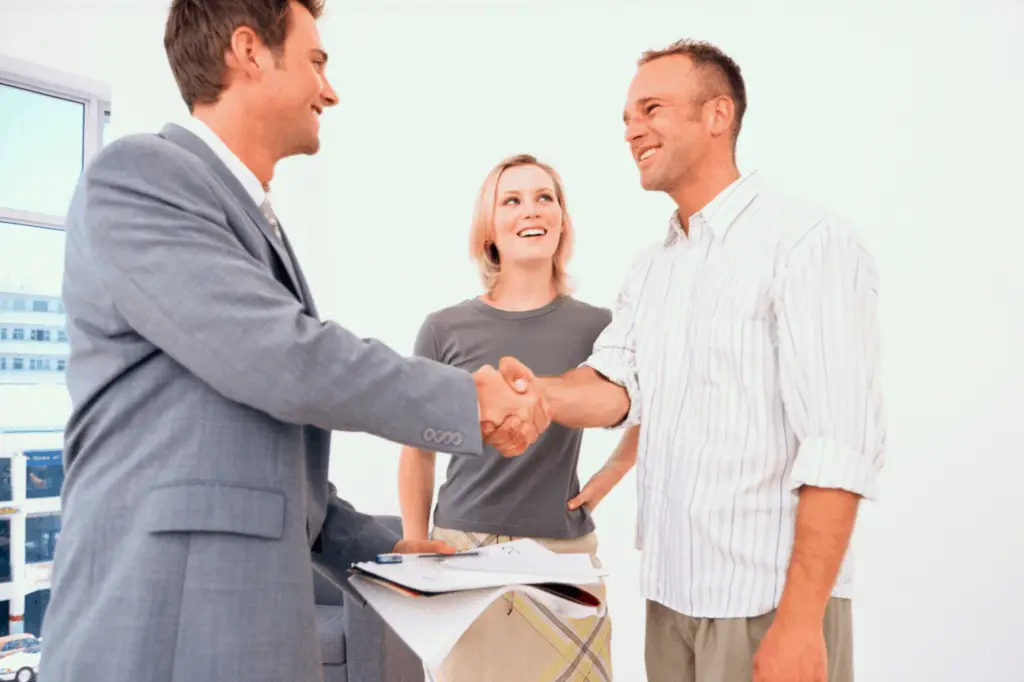 1) Does Washington have reciprocity for real estate license?
If you have a real estate license in another state, you may be able to waive the education requirement, then you just have to write the Washington State Broker portion of the exam.
2) How long does it take to get a real estate license in Washington?
It takes approximately four months to become a licensed real estate agent in Washington. But it also depends on the time it takes you to complete the the pre-license course, exam, background check, application, and get sponsorship by an actively licensed WA Managing Broker.
You may speed up in getting the real estate license by taking online courses. This way, you'll have the flexibility to finish the pre-license education at a quicker pace.
3) How much does it cost to get a Washington real estate license?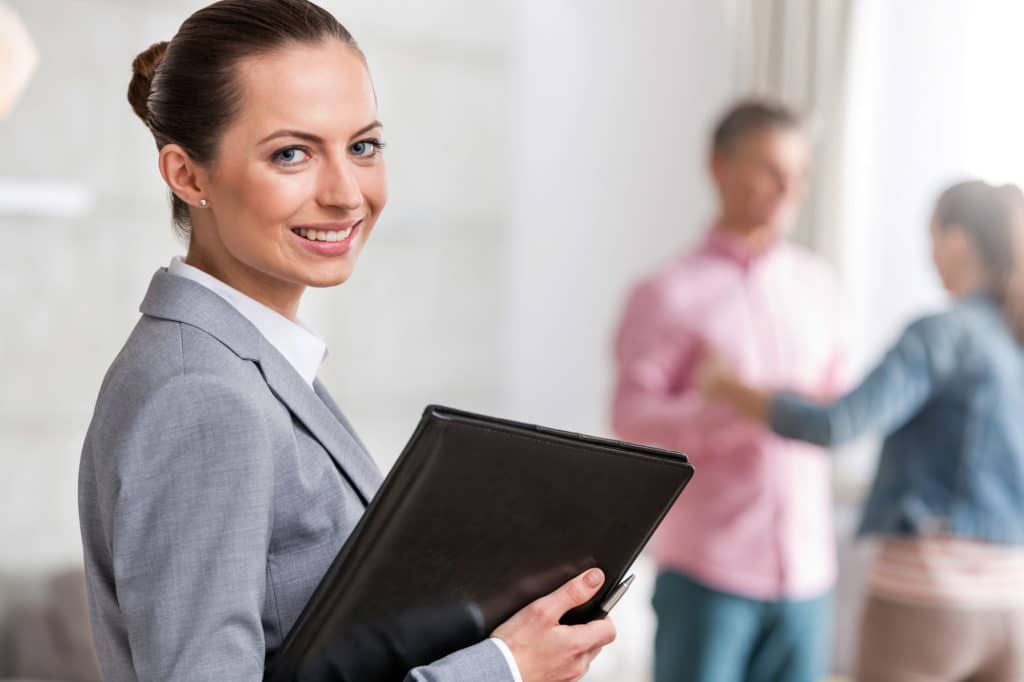 It costs approximately $641.30 to get the real estate salesperson license in Washington. Here is the breakdown:
Pre-license courses with exam prep approximately $314
License fee $146.25
Exam fee $138.25
Background check $42.8
4) Can you become a real estate agent with a felony in Washington?
It is possible for an applicant with felony to obtain a real estate license in Washington. It is subjected to the Real Estate Commission's evaluation. They typically be more alarmed on incidents that impact the applicant's honesty, trustworthiness, character, and integrity.
So don't get discouraged as everyone has a past. The most important is that you can demonstrate that you will serve the public in a fair, honest, and open manner.
Here's another post that covers how to apply for a real estate license with a felony record. In there, you'll find practical ideas which could help your application.
Real Estate Career Updates in Washington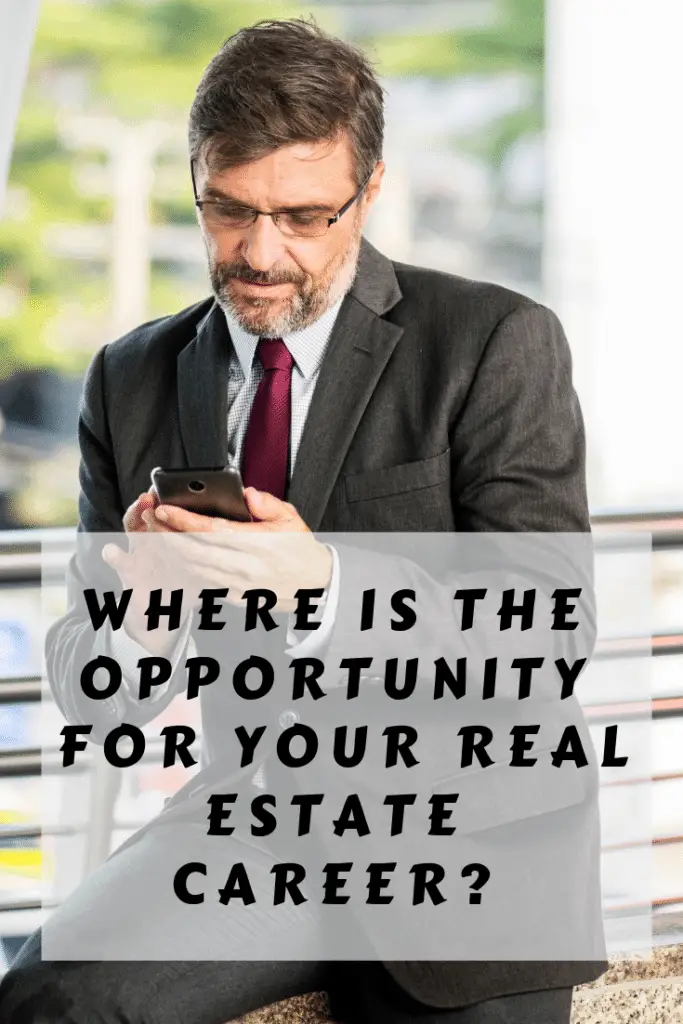 How much do real estate agents make in Washington?
Real estate agents in Washington earn an average yearly income of $69,700, typically range between $42,490 and $84,010. High-earning real estate sales agents are making over $121,420 per year(*)
At the beginning phase in your real estate career, you probably would not make a lot, because you built up the client base and established trust with the prospects. But as you continue to gain experience and sharpen your business skills, you should be able to notice a significant improvement to your earning.
Your earning potential as a real estate agent would depend on the price range of the properties that you work with, the number of transactions you could complete, the commission splitting schedule with the real estate brokerage and other factors.
Here's an article that goes through important variables that could significantly affect your annual salary.
(*) Source: Bureau of Labor Statistics (May 2020)
How is the housing market in Washington state?
According to the RedFin, as of April 2021, there were 10,734 homes old, and the median sales prices was $551,875. All these figures went up when comparing to the year-over-year period. As I'm reviewing the data now, it seems that the demand far exceeded the housing supply. In fact, 65.4% of homes were sold above the list price.
Therefore, you may want to focus more on listing properties.
Here are the 10 most competitive cities ranked by RedFin. These are the homes that receive multiple offers, and sometimes with even waived contingencies!
Eastmont
Lea Hill
Mill Creek
Sammamish
Silver Firs
Snoqualmie
Bothell West
DuPont
Fairwood
Klahanie
Furthermore, there are 7010 real estate sales agents in Washington, and it works out to be 2.194 real estate agents per 1000 of workers. (*)
After reviewing the figures, I believe there is demand for real estate agents in Washington. However, there are always people succeeding and failing in each industry. The utmost importance is how you can remain competitive in the real estate market. I will go over some career tips later in the post.
(*) Source: Bureau of Labor Statistics (May 2020)
4 strategies to build your real estate career in Washington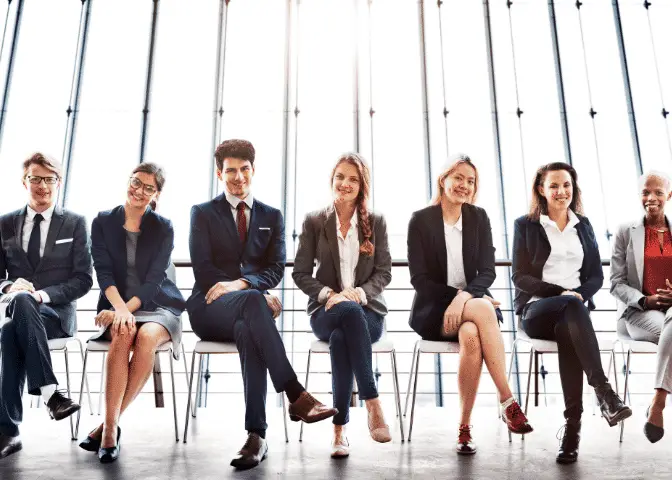 1) Network with other real estate professionals
You may consider joining the Washington REALTORS. This allows you to connect with other real estate salespeople and brokers, thus learn from their valuable experience and share ideas with one another. They also have great resources such as the Legal Hotline, Tech Helpline, Education and RPAC resources.
Also, you should build a referral network with other real estate professionals. such as mortgage agents, lenders, notary loan signing agents, and appraisers. Here's a list real estate professional groups on our resource page.
Hope this will be useful to you.
2) Generate online leads
The importance of generating online leads can't be overstated for real estate agents. With the rise in popularity and accessibility of homebuyers through the internet, it is imperative that you are promoting your listing to potential buyers on sites like Facebook, Twitter, YouTube, and more.
According to the 2020 NAR Home Buyer and Seller Generational Trends Report, 93% of all buyers used online websites as information sources in their home search.
Here's a guide that explains how having a professional website can benefit your real estate business, the features you should include, and affordable ways to build it.
3) Keep up to date with the real estate laws and best practices
Real estate agents are constantly tasked with new responsibilities and challenges. With the rise of technology, real estate laws and compliance requirements, it's important for sales agents to be up-to-date on the best practices. On the WA Department of Licensing's site, you may find real estate best practices on audits, advertising, contracts and agreements.
Furthermore, here is a video I found from the Washington REALTORS. The presenter is Legal Hotline Lawyer, Annie Fitzsimmons and it covers the "Dangerous Business Practices in a Sellers Market." This is a series of 5 videos and I found them very informative!
Rather than being just another sales agent, you may consider getting a Professional Designation or Certification. National Association of REALTORS® is one of the largest trade associations in the real estate industry. They offers designations such as Accredited Buyer's Representative (ABR), Certified Real Estate Brokerage Manager (CRB), Certified Residential Specialist (CRS), and many more.
I personally like the Green Designation. It can equip you with the knowledge to help clients make informed choices about the resource efficiency and performance of the homes.
Even though the Designation Courses are not part of the pre-license education requirement, your enhanced knowledge will help set you apart from others in such a competitive market.
You may click here to check out the NAR Designation and Certification courses. (**)
4) Consider the commercial real estate niche
As most licensed salespeople focus on the residential market, the commercial niche (i.e. Office, retail, industrial) could be a blue ocean for your real estate business.
To become a commercial real estate agent in Washington, an applicant must be at least 18 years old, complete 90-hour of pre-license education, pass the real estate broker exam, join a managing broker. You also need to submit an application and a fee to the Washington Real Estate Commission and go through a background check.
The Commission does not issue separate licenses for residential and commercial agents. So, the requirement is basically the same one we just went through. But if you are going to pursue a career as a CRE agent, you should look for a brokerage that could give you the right support and resources. After all, not every brokerage specializes in commercial properties.
Is Commercial Real Estate Agent a Good Career? – Here's a Snippet of a CRE Agent's Response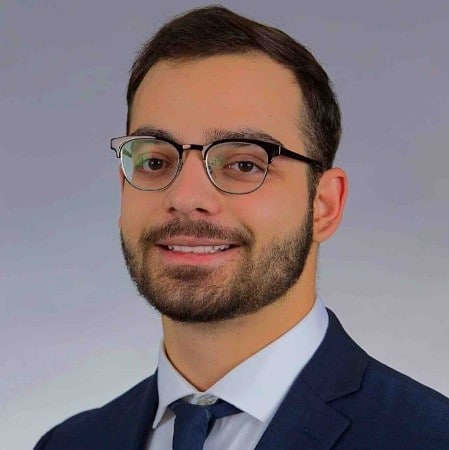 "As a CRE agent I work with all clients on the landlord, tenant, seller and buyer sides. I help these clients find space or lease/sell space/buildings. I try to focus mostly on office properties with an emphasis on sales rather than leasing. It has been about 2.5 years since I stared at NAI Bergman...
…. It is a great career for me because I am passionate about real estate. It is rewarding helping people and companies with their needs. That being said it is a very hard field to get into and stay in. If you're not passionate, committed and patient, you will not stay long.
I think the biggest one – Network! If you do not know anyone, you will not do any deals. This is a relationship business, and with that comes being patience, being committed and consistent. You need to be able to do all of these…"
Gueorgui Chikov. Commercial Real Estate Agent at NAI Bergman
Here's the "Complete Guide to a Commercial Real Estate Agent Career", where I cover the career outlook, earning potential, and valuable feedback from CRE agents. Be sure to check it out.
A Video on How to Get a Washington Real Estate License
If you are reading up to this point, I bet you must be interested in getting a real estate license. Your first step is to complete the pre-licensing courses. You should select one that has an excellent reputation and long-term track record of satisfying students. The Colibri is exactly that! You may click here to check it out yourself. (**)
(**) Affiliate Disclosure: Please note that some of the links above are affiliate links, and at no additional cost to you. Our company, JCHQ Publishing will earn a commission if you decide to make a purchase after clicking on the link. Please understand that we include them based on our experience or the research on these companies or products, and we recommend them because they are helpful and useful, not because of the small commissions we make if you decide to buy something through the links. Please do not spend any money on these products unless you feel you need them or that they will help you achieve your goals.

Disclaimer: The information in this post is for general information only, and not intend to provide any advice. They are subjected to change any notice, and not guaranteed to be error-free. For full and exact details, please contact the Washington State Department of Licensing. 
Reference:
Washington State Department of Licensing- Real Estate Commission (source)

Fingerprinting and background checks (source)

The Washington Real Estate Program Candidate handbook (source)
RedFin – Washington Housing Market (source)
World Population Review- Population of Cities in Washington (source)
Real Trends: 2018 Real Trends 500 by Volume (source)
Bureau of Labor StatisticsOccupational Employment and Wages- Real Estate Agents (source)
Occupational Employment and Wage Estimates Washington (source)