(**) Disclosure: This post may contain affiliate links, meaning our company, JCHQ Publishing will get a commission if you decide to make a purchase through the links, but at no additional cost to you.
As a property manager, you know that scaling your company is essential to keeping up with increasing demand. But how do you go about doing that?
To scale a property management business, you need a technology platform that can streamline different parts of the business process, such as marketing automation, rental listings syndication, and online rent collection. It is important to delegate tasks to other staff rather than DIY on your own. You should also have standardized procedures so your team can replicate the process easily.
Before taking any action, it is important to assess your capacity and determine if you have the resources and staff needed to manage a larger portfolio of properties. If not, look for ways to increase your capacity through outside partnerships, such as hiring more property managers or investing in new technology that can help automate some tasks.
You also need to have a good understanding of the current financial situation of your company so that you can determine whether or not scaling at this point is a feasible choice or the magnitude of it.
In this post, I'll outline practice ideas for scaling your property management company. Keep reading to learn more!
Buildium is an ALL-in-ONE property management software that allows you to manage rental applications, maintenance requests, payment collections, tenant screening, showings coordination, property inspections, renter insurance, and many more. It also provides you with a professionally designed website so you can effectively build your brand. If you want to streamline your property management business, you must click here to check out Buildium. (**)
Don't try to be everything to everyone!
As you try to scale your business, it is critical to know which types of properties and tenants you want to target. Do you want to focus on single-family homes, apartments, or commercial properties?
If you try to be all things to all people, it will be challenging to come up with a systematic approach to running your business. After all, the maintenance supports, customer services, pricing, and services could vary among different niches.
To give you an example, one of the key successful elements of McDonald's is its ability to focus on a well-defined target market: people who are looking for a quick, affordable meal. This focus allows the company to keep its menu simple and efficient while delivering a consistent product no matter which location you visit.
By having this focus, they can easily replicate their business model across different locations without losing sight of what made them successful in the first place.
When you know who your target market is, you can start devising a plan for marketing and advertising that will help you attract more of those types of tenants or property owners.
Assess your capacity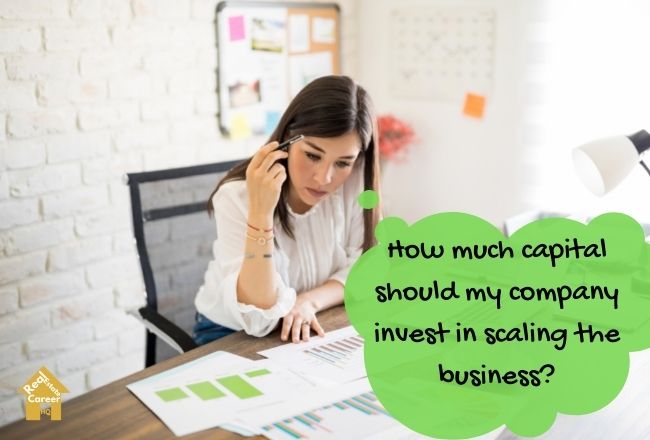 Before scaling your business, it is important to assess your company's capacity for this kind of growth. Do you have enough staff and resources to manage a larger portfolio of properties? If not, you may need to consider hiring additional property managers or investing in new technology that can help automate some tasks.
What is the cash flow and funding reserve situation of the company? What is the profit margin per customer?
How much do you need to put up front to scale the business? Will there be any ongoing cost? What is the expected ROI?
Streamline these business components of your property management firm!
Send out your marketing message without your presence
The first step of your business is to find clients, which would be the landlords in your servicing area.
Although there are different ways you can do this, such as attending local landlord association meetings or going door-to-door in neighborhoods, those are not scalable marketing methods. Because it requires you to be constantly on the run, and once you're not actively engaging in those activities, your business will stop growing.
A more scalable approach would be to focus on online marketing methods such as Google/Facebook ads, email outreach campaigns, or social media marketing. These strategies allow you to leverage technology and reach a massive but targeted group of potential clients all at once.
I like creating email campaigns. These are sequences of automatic email series that I drafted ahead of time. After site visitors subscribe to my e-newsletter, they will receive them without my involvement. 
For this, you may look into tools such as Aweber, MailChimp, and SendinBlue.
If you would like to automate your social media posts, you may check out tools such as Hootsuite.
Include a FAQ section on your website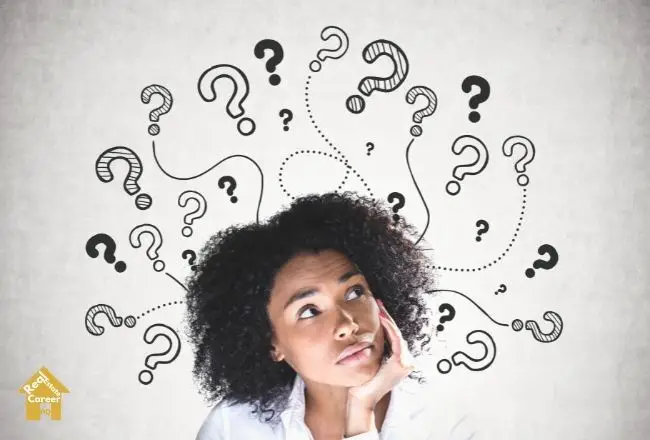 A beautifully designed website indeed can help your branding and capture leads.
But we all know that most clients would have questions before they go on board with you. Rather than always answering the same set of questions repeatedly, it's wise to have an FAQ section on your site with all the information a potential client would need in order to make a decision.
In there, you may outline your process, fees, and the areas you service. For example,
How often will you inspect the property?
What is the monthly property management fee?
What is the tenant screening process?
Which date of the month will the owner receive the rent payment?
Even if someone did not go through the entire FAQ page before contacting you, it's a lot easier to refer them back to a specific section on the FAQ page than to re-explain your services.
On a separate note, I've seen some chatbots where it will lead site viewers to a specific page when they enter a particular keyword. For instance, if they mention "fees" in the chatbot, it will lead them to the page or even a specific section that talks about your service fees.
Rental application and screening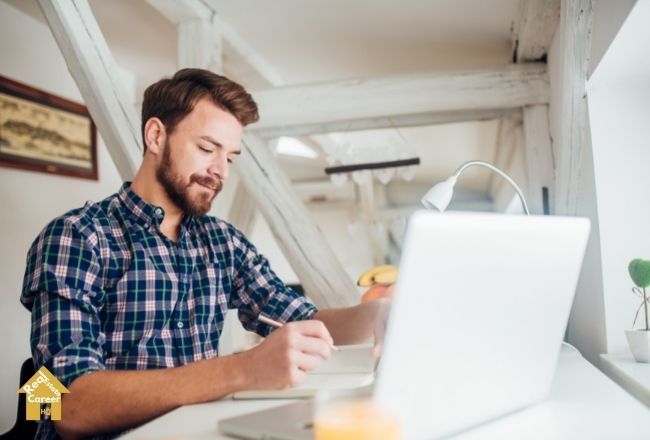 You'll want to have a streamlined process for collecting and reviewing applications so that you can quickly identify the best candidates.
Many property management software can incorporate the online application into your website. 
Rather than manually going through multiple emails back and forth, sending out applications, and collecting application fees from prospective renters, the entire process can be done without your involvement.
Therefore, these platforms often have screening tools. For example, Buildium partners with TransUnion- in just a few clicks, it helps you run a credit check, criminal background check, and eviction history report.
This can give you all the information you need to make a well-informed decision about who to approve for tenancy.
Buildium is a reputable cloud-based property management software. It allows property managers to receive rental applications automatically and post rental ads across multiple platforms all at once. If you want to streamline your property management business, be sure to check out Buildium. (**)
Reduce the need for in-person communication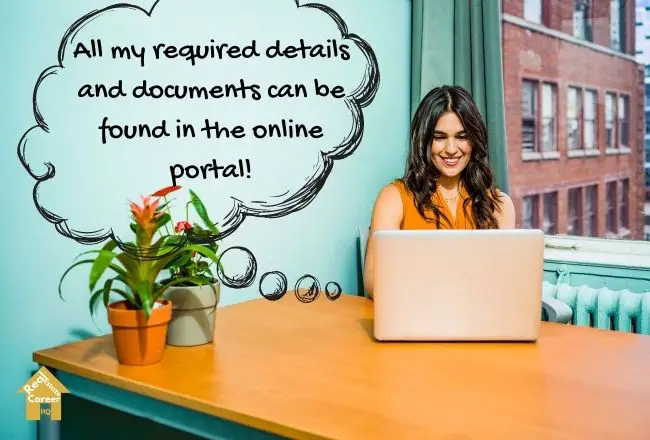 You may provide an online portal where tenants and landlords can submit maintenance requests, pay rent, or view important documents and information about their rental unit. This can save you a lot of time and effort while also providing tenants with a convenient way to stay up-to-date on everything related to their rental unit.
The property management firm I hire provides me with an owner portal through Buildium. In there, I can view all the transaction history, invoices, and receipts. When it comes to tax season, I can easily download them without having to reach out to my property manager.
Also, all communication logs are securely secured in the portal, eliminating all the "you-said-this" and "I said this" confusion.
Automate rent collection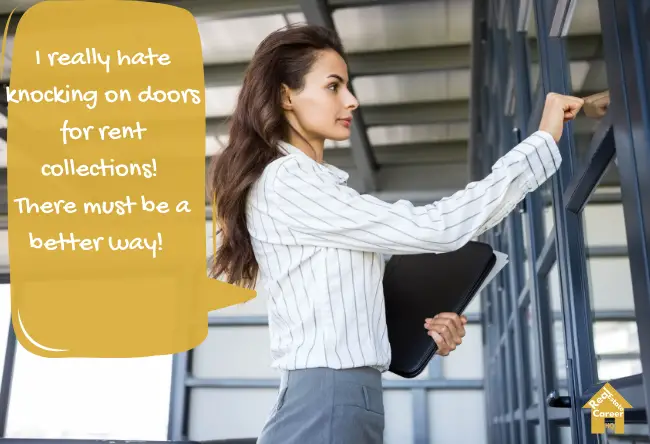 Receiving rent payments by cheque can be a hassle for both property managers and tenants.
For property managers, it can be difficult to track when the rent is due and chase down late payments. It is also a hassle to process a pile of cheques every month.
For tenants, writing and mailing a cheque each month can be a time-consuming task.
So to streamline your process and reduce human error, you should consider implementing an online rent payment procedure. This way, the payment can be automatically deducted from the tenants' bank account or credit card.
Not only will this make your life easier, but it will also provide a better experience for your tenants.
Here's another post you may be interested: "How do Property Managers Collect Rent?" In there, I covered the different ways to collect rent, pros and cons of each method.
Standardized business procedures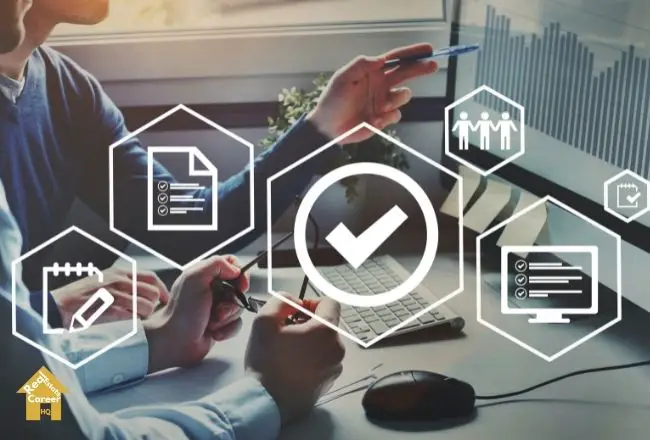 If you are an artist, you may paint each picture differently, and each one will have a unique style.
However, if you want a successful business in the property management field, you must have a repeatable and trackable system that your team can follow. Your company cannot afford to reinvent the wheel each time you get a new client. You will quickly become bogged down with inefficiency.
Document your procedures and write down the steps that you and your team take when completing each task, no matter how small.
Why? Because if it isn't written down, it can be easily forgotten or done incorrectly. With a documented procedure, you can hold yourself and your team accountable and prevents confusion or mistakes.
This will help ensure consistency in your work, prevents confusion or mistakes, make improvement down the road and manage your clients' expectation.
Here is common consideration you should take into account while scaling your property management company:
When onboarding a new client:
Will you schedule a phone or online meeting?
Do you collect their ID? Void cheque?
Is there a standard service agreement they need to sign? If so, will e-signature be available?
Will you provide them with an owner portal? Or do they need to register themselves?
When communicating with clients:
Is there a standard communication method? (i.e. phone/email/WhatsApp? text messages? communication portal)
What is your process for responding to tenant requests/complaints?
What is the standard turnaround time?
Is there a 24/7 emergency line?
What is your procedure for tenant screening?
What are the required details on the rental application?
Will you obtain a credit report? Eviction report? Paystub? Employment letter?
Do you call references? previous landlords? employer?
What is the procedure for property inspection?
How often do you perform the inspection?
Is this a drive-by inspection? or will you enter the property?
Do you have a checklist of the items to be inspected? (i.e. carbon monoxide/ smoke detector)
Will you upload the inspection report to the client portal?
How do you collect rent from tenants?
Is it direct deposit only? Do you accept checks or cash?
Is there a specific date to collect rent?
By answering these questions, you can develop a plan for scaling your business by standardizing these processes. Doing so will help improve efficiency.
Build a solid team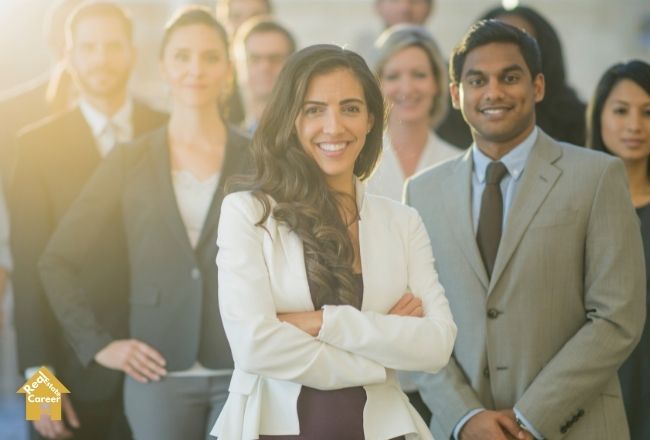 As you're trying to scale your business, you will quickly realize that you can't do everything on your own. You will need to build a team of employees or partners who can help you manage the day-to-day operations of your business.
Customer service representative or virtual assistant to handle customer inquiries,
Leasing agent to show properties and sign leases,
Maintenance team to take care of repairs and upkeep,
Attorney or paralegal to handle any legal issues that may arise.
Marketing manager to promote your business online and offline
One of the most important things you can do when building a team is to make sure that everyone shares your company values. This will help ensure that everyone is working towards the same goals and that each team member is passionate about providing excellent customer service.
Although you need procedure on all processes, try not to micro-manage your team. You should hire or partner with professionals that are experts in their field- someone who is even more knowledgeable and capable than you. Communicate with them what you want to achieve, and let them do their job. This will free up your time so you can focus on the big-picture tasks that are necessary for scaling your business.
Video Summary on Scaling a Property Management Business
Additional Resources for Property Managers
Reference:
(**) Affiliate Disclosure: Please note that some of the links above are affiliate links, and at no additional cost to you. Our company, JCHQ Publishing will earn a commission if you decide to make a purchase after clicking on the link. Please understand that we include them based on our experience or the research on these companies or products, and we recommend them because they are helpful and useful, not because of the small commissions we make if you decide to buy something through the links. Please do not spend any money on these products unless you feel you need them or that they will help you achieve your goals.
Disclaimer: The information in this post is for general information only, and not intend to provide any advice. They are subjected to change without any notice, and not guaranteed to be error-free. Some of the posts on this site may contain views and opinions from individual not related to JCHQ Publishing. They do not necessarily reflect our view or position.