(**) Disclosure: This post may contain affiliate links, meaning our company, JCHQ Publishing will get a commission if you decide to make a purchase through the links, but at no additional cost to you.
To become a real estate appraiser, it indeed requires lots of hard work and persistence. Not only you would need to finish all the required course works, but you must obtain the necessary work experience. Therefore, many people would like more reassurance before they start investing in this career.
So should you become a real estate appraiser? The quick answer is it really depends on if you like inspecting on properties, conducting research, analyzing data, driving around, and what would you want to achieve in the appraisal career.
In this article, you will find what it takes to become a real estate appraiser, the working lifestyle, career outlook and some of the challenges in this industry. I hope this could help you in making an informed career decision.
The Working Lifestyle of a Real Estate Appraiser
Outdoor Working Environment
Unlike working in a typical office and seeing the same colleagues every day, the working environment of a real estate appraiser is very dynamic.
A considerable part of your work would involve going on-site to inspect real estate. You'll be making measurements, taking photos, observing the properties and its neighborhood.
Many appraisers enjoy this as they get to see a lot of interesting real estates, and property owners throughout their daily routine.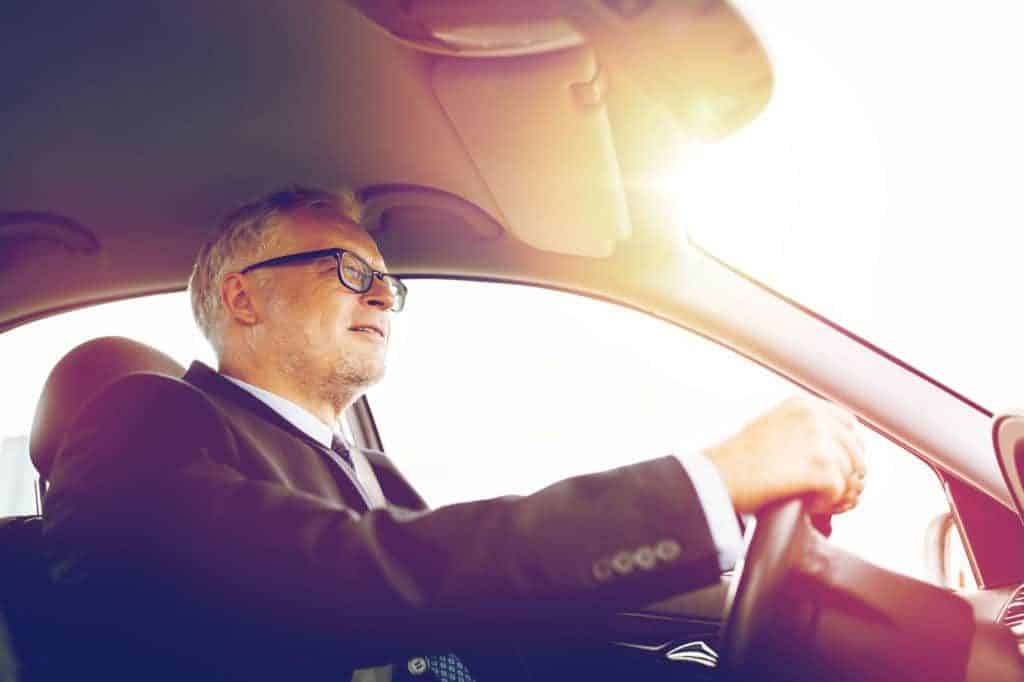 Since you have to travel from properties to properties, then back to the office, it is normal that you would need to drive around all the time. Some people find it time-consuming so that they choose to specialize in a specific region. Not only this could reduce the traveling distance, but it also set yourself apart from other competitors. However, some people find driving enjoyable as they can listen to podcast, music, and radio in the car.
Your appraisal report usually required inspecting the exterior of the property. This would not be a problem when it is a beautiful and warm day. But there could be times where you need to do some outdoor work in a harsh weather condition such as raining, snowing or on a windy day.
Although most owners would stage their properties in trying to obtain a higher appraised value, there are always exceptions where you could be visiting one that is distressed and unclean.
Office Working Environment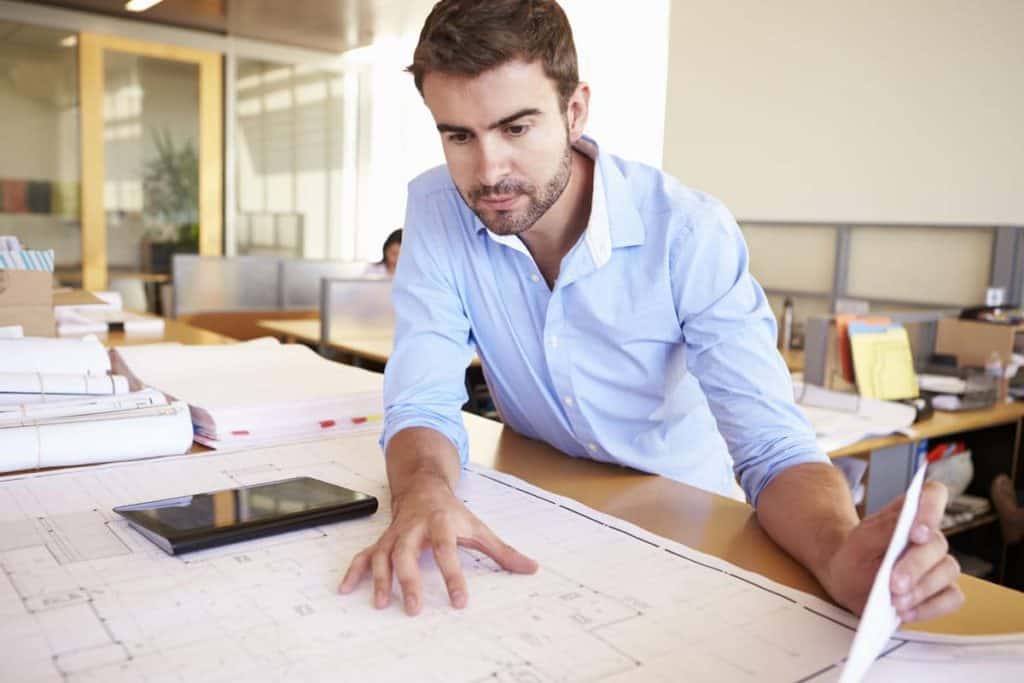 Going on the field is fun, but sometimes you might also prefer to work quietly in an office setting.
In addition to the real estate inspections, you also need to do data research about the subject property and its surrounding. For example, you would need to find out the building codes, zoning bylaws, legal description of properties, replacement costs, comparables, income and expenses figures, and other necessary details.
Then you would need to analyze all the information and come up with a final estimation of the property value.
Most of these works could be done conveniently with a computer in your office.
Working Schedule
Your work hours depends on many different factors. For example, whether you are hired by an appraisal firm or a self-employed individual.
If you are recruited by a company, then your working hours could depend on the workload that your boss assigns to you. However, we have seen many job postings where required working hours is 40 hours per week. Government jobs at the assessor's office tend to have the most stable working hours.
On the other hand, if you were a self-employed business owner, then you'll have the flexibility in scheduling your work. This could be extremely valuable to many appraisers who desire a work-life balance.
Also, when you are arranging an on-site inspection, you could schedule at a non-rush hour time to avoid the heavy traffic. Typically speaking, late morning would be the best.
Especially for residential properties, many realtors are willing to accommodate since that is the time they are less busy, and they also have the incentive to get the appraisal done asap.
If the weather condition is too severe, you could arrange the on-site visit to another day. Many appraisers tend to work in their home office. These could be the days where you work at home to complete other document and researching works.
Is being a real estate appraiser a good career? – Let's hear from an industry professional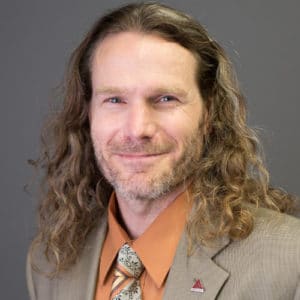 "Currently, I am a Principal Commercial Appraiser with the Hennepin County Assessor's office. My primary responsibilities are to value real property for tax petition purposes and provide expert witness testimony. 
Prior to joining the public service sector, I was an independent fee appraiser who owned a residential appraisal firm and was a partner in a commercial appraisal firm. I have been a real estate appraiser for 26 years.
The appraisal industry has amazing opportunities in both the public and private sectors.  The appraisal industry is especially well suited for entrepreneurs who wish to operate their own businesses. 
Brett Hall, MAI, SRA, Principal Commercial Appraiser at Hennepin County
Is real estate appraiser a good career? This is one of the common questions I hear a lot. Therefore, I spent months and months in connecting with different real estate appraisers. Here are their valuable insights about this profession. Make sure to check it out!
Career Outlook to Be a Real Estate Appraiser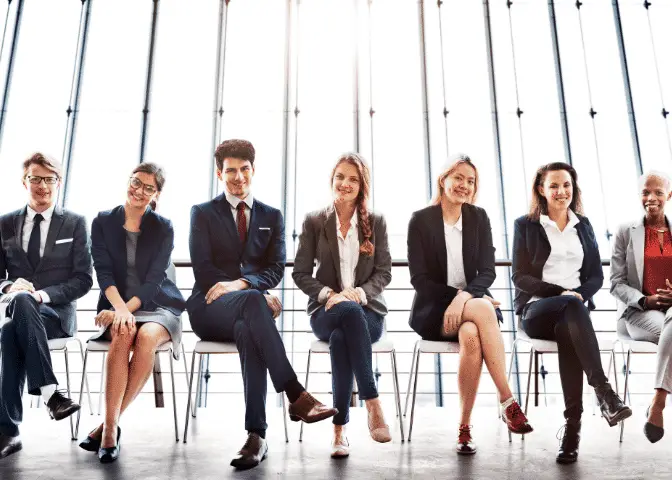 It is evidenced that the number of appraisers cannot keep up with work demand in many states.
According to Sokanu.com, the projected growth rate of appraisers is 14.4% between 2016 to 2026. Also, many appraisers are approaching their retirement age. This could be your opportunity to fill up the demand.
79% of appraisers are working full-time, while 21% are working part-time. There isn't much of gender bias in this industry, with 51% being male, while 49% female.
The average yearly salary for real estate appraisers is $57,796. Commercial appraisers tend to have more lucrative compensation than residential appraisers, some of which could be earning up to six figures of annual income. Here's an article with more details about real estate appraiser earning in different states.
Stress that Real Estate Appraisers are Facing
Just like any other career, an appraiser also has its distinct set of challenges. Below are a few that you should be prepared for.
Challenges in finding a supervising appraiser
Before you become Licensed/Certified, you need to work under the supervision of a Certified Appraiser. Many people have a concern that they cannot locate such a mentor.
If you have personal connections with a Certified Appraiser through friends or family, then that would be fantastic. If you don't, you can build your own network by joining appraisers coalition, online forum or even social media.
Don't use the old school approach by telling people that you need a job to fulfill the hours of training. Every supervisor knows about it already. Rather, focus on how you can bring value to the appraisal team. Be truthful and honest about what you can contribute.
Here are 10 practical tips in find a supervising appraiser.
Lower income at the career beginning phase
When you work as a trainee, you might not get compensated a lot. According to payscale.com, the average income of trainees is $35,801.
This is reasonable because you still have not mastered the skills which allow you to contribute meaningfully to the firm yet. At this stage, it is not uncommon that some trainees could be accumulating their appraisal experience and working on another part-time job at the same time.
I did see that the trainee salary of assessor's offices in numerous counties and commercial real estate appraisal firm had a good payout. You could consider searching them in your area.
Meeting the deadline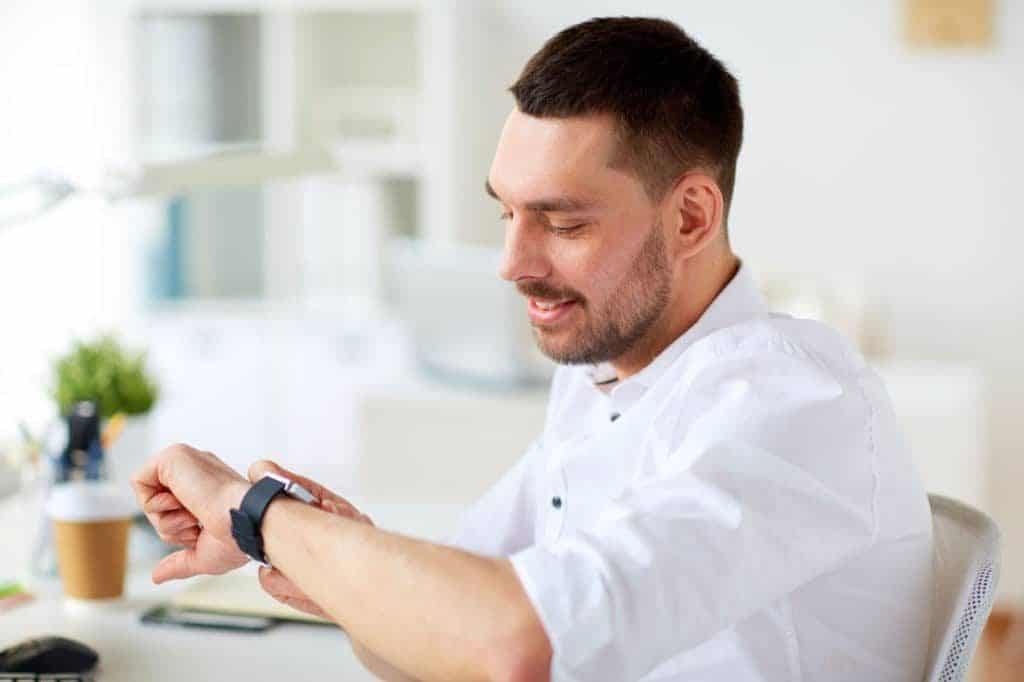 Some work requests could be made to you ahead of time so that you'll have sufficient time to do the work. For example, an institution could inquire an updated value of their collateral assets, but the completion date could be relatively less time-sensitive.
However, in many instances, you are only given a short notice to complete the work for residential real estate. The potential home buyers require your appraisal to secure a mortgage from a bank, and to waive the appraisal clause in the purchasing agreement.
Typically speaking, from the time you receive the request, to arranging a site visit, conduct research, analyzing information to writing the appraisal report, you only have a few days to work with.
Since you could be having a multiple appraisal deals lining up in your queue, it is important that you would have good time management.
Appraisal value not meeting others' expectations
Although your compensation is not depended on the appraised value of the property, some parties could have a different expectation on your assessment.
If your evaluation is lower than expected, a buying transaction might not go through, or a portfolio would need to report lower returns to their investors, etc.
On the other hand, if your appraisal report is for tax assessment purpose, then property owners might dislike the value being too high since they would have to pay more property tax.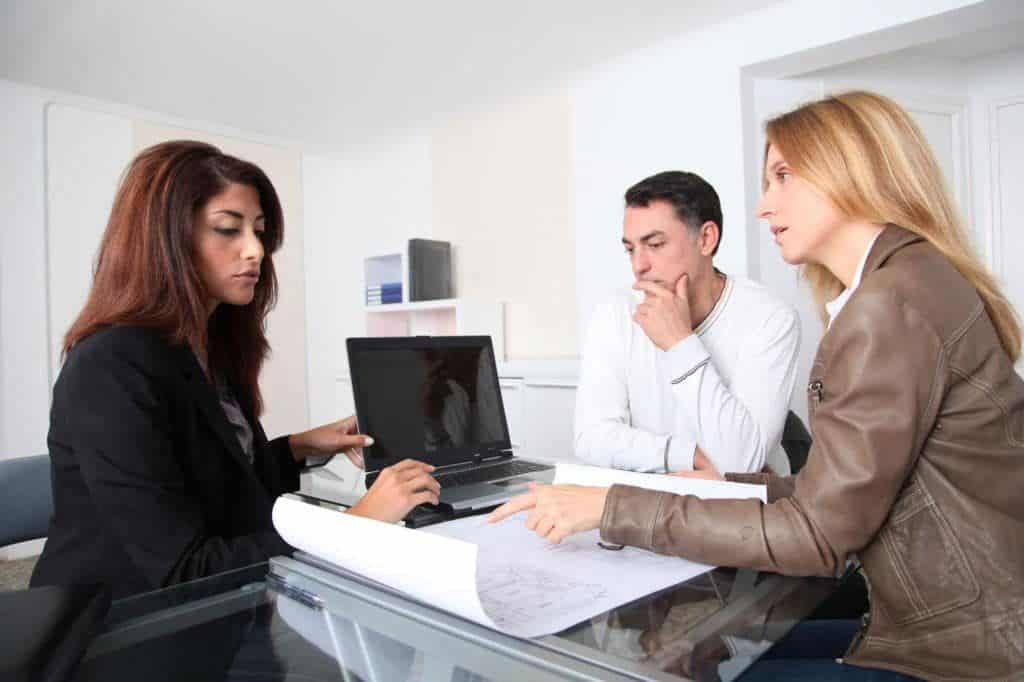 So there could be times where you need to explain the approaches you used to come up with this estimated value and defend for your work.
However, you should always remove other people's expectation when determining the appraised value and do not let them interfere with your professional judgment. Keep in mind, regardless of the reasons, there is no right way to do the wrong thing.
As long as your work product is objective, unbiased, and all your procedures are according to the regulated rules, then you are fine.
What Does It take to Become a Real Estate Appraiser?
The amount of work and studying involved to become a real estate appraiser could be a determining factor whether you would like to enter the industry or not.
You would need to take all the qualifying appraisal education, obtain the required hours of working experience, and pass the national appraiser exams.
Study tip: Whenever possible, I prefer to take online courses. You can study at your own pace at the convenient of your home, library, or wherever there is internet access. Here's an article review of an online school that I like.
The good news is the Appraisal Qualification Board has lowered the bar for people in entering into this field. Here's an infographic which summarizes the requirement.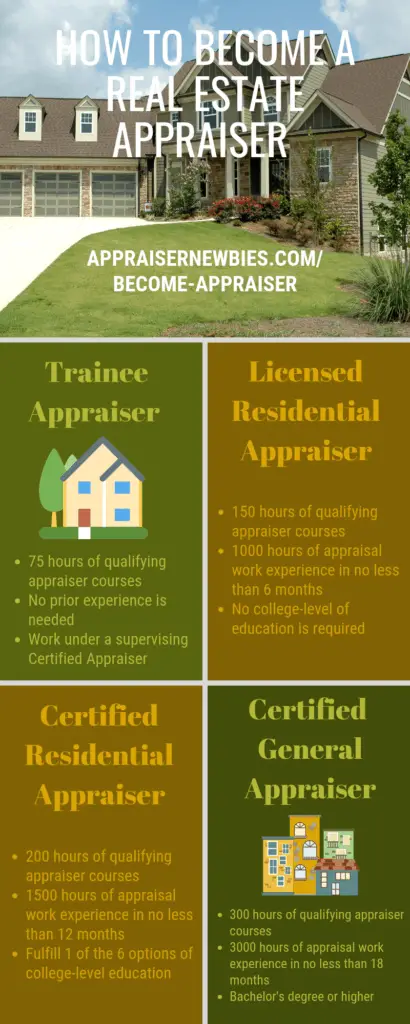 You could also find out more information on this post.
However, the Appraisal Board in each state could impose their own additional requirements. For the steps to obtain the appraiser license in your state, check out this page. 
Set your goal to be a Certified Appraiser
Doing so does not just expand your scope of work, but in reality, many large lenders and financial institutions only accept appraisals completed by a Certified Appraiser.
One of the barriers for some appraisers is that they do not hold a Bachelor's Degree so that they are unable to become Certified even if they fulfill the qualifying appraisal education and working experience. However, some states now provide more options to resolve this issue. There are 6 college-level education options.
For example, if you have been a Licensed Residential Appraiser for more than five years, then the college-level education requirement can be waived when you apply to be a Certified Residential Appraiser. For those who do not want to wait so long, you could take the 30 semester hours of specific college-level courses.
Ongoing commitment
Career as a real estate appraiser is a lifelong learning process. The rules and regulations could change over time, while techniques would be improved to make the appraisal result more accurate. It is essential that you keep up to date with the knowledge and changes.
Therefore, to renew your license, you are required to complete the continuing education requirement. In most states, you would need to take 28 hours of continuing education courses every two years, of which there would be 7 hours of USPAP course. Here's a review I wrote on the list of CE courses that could be helpful to you.
Our Final Thoughts
Overall, I do like the career in becoming a real estate appraiser. It could provide you with flexible working hours while having the chance of visiting different properties and meeting new people every day.
When you compare to other real estate professionals such as realtor and mortgage agent, your stress level per project could be less. Because you do get paid regardless of the outcome of the transaction. (I also wrote another article which talks about other professions in the real estate industry. You should check it out to see which career path is right for you.) 
However, being a real estate appraiser indeed is not a get-rich-quick profession. It requires lots of hard work and persistence. Your success ultimately depends on the effort you put into building the career, and there is really no shortcut.
I wish you'll find this article helpful. And if you do, I would appreciate it if you could share this post with others who might be considering the real estate appraisal career. Thanks!
(**) Affiliate Disclosure: Please note that some of the links above are affiliate links, and at no additional cost to you. Our company, JCHQ Publishing will earn a commission if you decide to make a purchase after clicking on the link. Please understand that we include them based on our experience or the research on these companies or products, and we recommend them because they are helpful and useful, not because of the small commissions we make if you decide to buy something through the links. Please do not spend any money on these products unless you feel you need them or that they will help you achieve your goals.
Disclaimer: The information in this post is for general information only, and not intend to provide any advice. They are subjected to change any notice, and not guaranteed to be error-free. For full and exact details, please contact the Appraisal Board in your state.
Reference: