(**) Disclosure: This post may contain affiliate links, meaning our company, JCHQ Publishing will get a commission if you decide to make a purchase through the links, but at no additional cost to you.
As a real estate stager in Alabama , you'll be offering staging advice and services to make your clients' homes beautiful. Your work is especially important to sellers who are listing their property on the market. A well-staged home could give a pleasant impression to perspective buyers, thus lead to a higher selling price. 
How to become a home stager in Alabama? To become a home stager in Alabama, you should obtain proper training from an experienced home staging coach, set up all the business essentials, then join home staging and real estate related associations. 
In this post, you'll find the step-by-step process to become a home stager in Alabama, the income figures, and other important info about this profession. 
5 Steps to Become a Home Stager in Alabama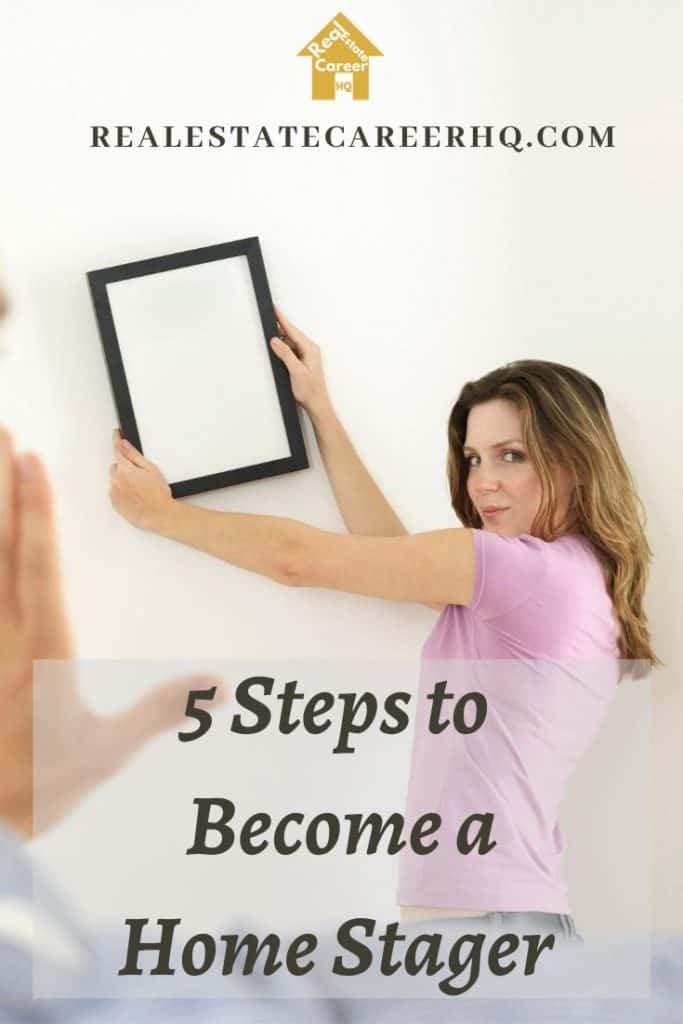 Step 1: Take a home staging course
In Alabama, you do not need to obtain any license to become a home stager. Unlike other real estate professions such as appraisers or salesperson, there is no official governing body regulating the home staging industry.
However, just because anyone could "say" they are a home stager, doesn't mean everyone can gain trust from their clients and excel in this career. Take a course from an experienced home staging coach would be a sensible start. A well-developed program could guide you with concrete steps on how to start in this career. I prefer online programs so that you could always go back to the materials whenever and wherever.
Don't just choose any random course provider. You should find a coach who has tremendous experience but still active in the home staging industry. Review their students' ratings and make sure this is a high-quality program.
If you are seriously considering to become a home stager, be sure to check out this resource page on our site. You'll find a FREE training course that is taught by an experienced and professional home staging coach.
Step 2: Gain work experience in the field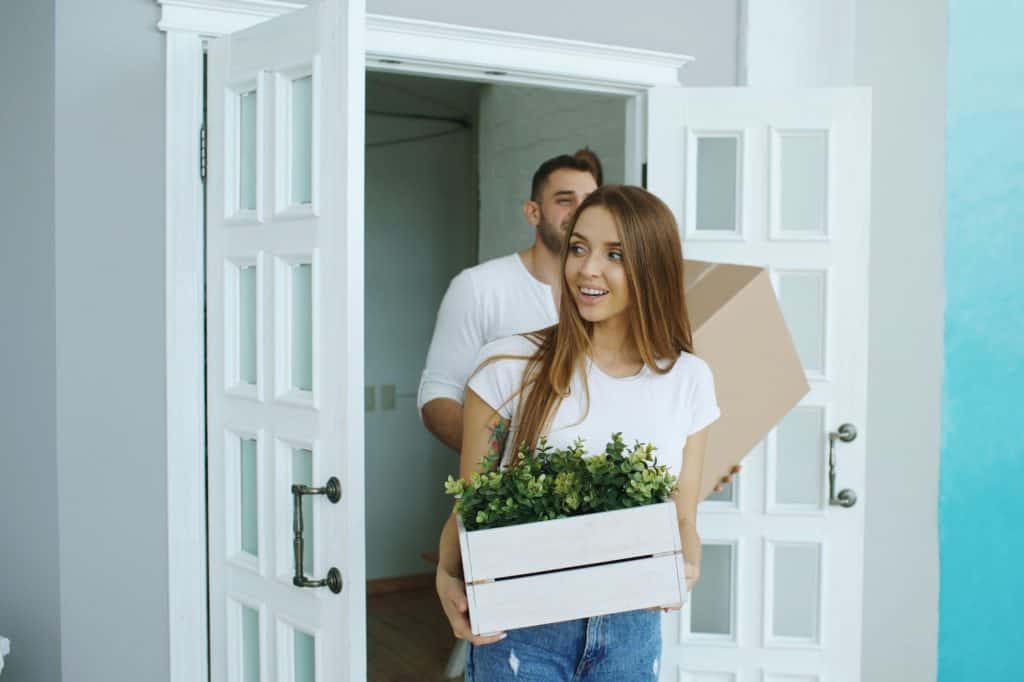 Now, you have equipped the knowledge to start in this career. It's time to put what you learned into practice. At the initial stage, you probably do not have any clients to work with. Therefore, if you know any friends or family who are selling their property, you could volunteer to stage their home. With their content, you may take photos or videos of the before-and-after project. This is an excellent approach to building your staging portfolio and boost up your confidence.
If you are still uncomfortable offering your services without any field experience, you may consider working as a home stager assistant first. Talk to home stagers and see if anyone is hiring. You could try connecting with them on LinkedIn or through home staging associations. (I'll talk more about it later in this post.)
Once you get hired, you'll be working alongside a home stager, and proceed according to their instruction. During this period, you should observe every detail on how they run the business. For example, the systematic approach they use in working with clients. How do they resolve obstacles?
However, some employers might require you to sign a non-compete agreement. It is a way to ensure that you will not be using what you learned from them in taking over their business. It typically will state that you cannot work as a home stager within their territory for a specified period. (i.e., two years.)
Therefore, be sure to look out for those details. To overcome this issue, you could approach home stagers where their servicing regions are completely different from yours in the future.
Let's hear from a professional who is actually in the home staging field!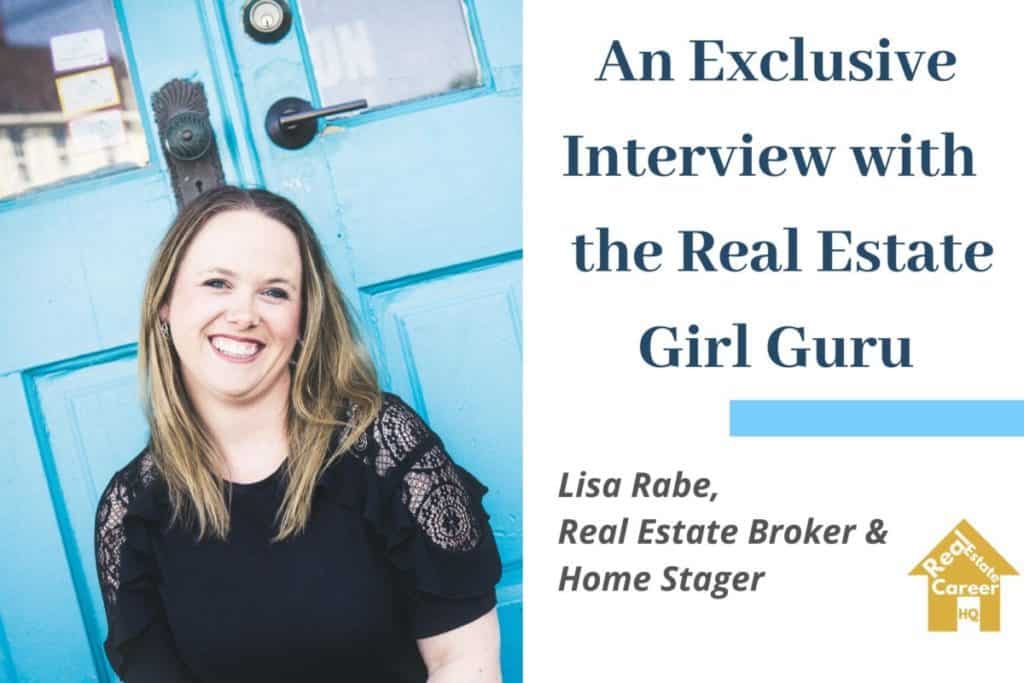 A while ago, I had an exclusive with Lisa Rabe, who is also known as the Real Estate Girl Guru. Not only that, she provides home staging services to her clients, but she is also a real estate broker.
In there, you'll learn her journey and experience in the real estate staging field. And why real estate broker and staging are two professions that compliment nicely to one another. You may click here to read this exclusive interview.
Step 3: Setup the business essential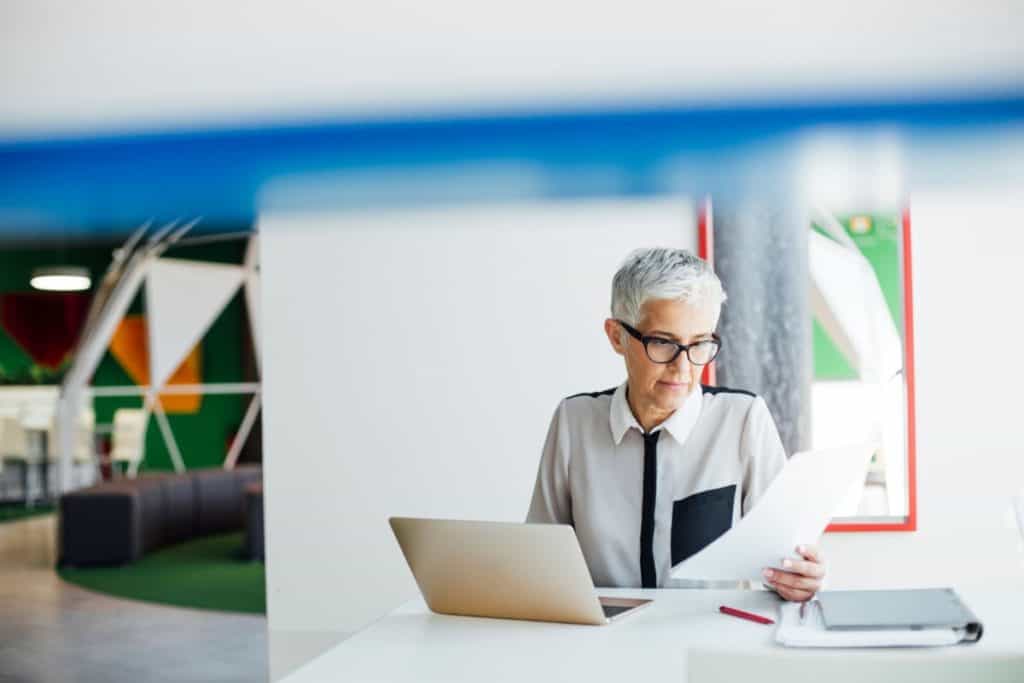 As a home stager, your work is not just staging homes for clients. You are also running a business, which would require tons of preparation. Below are some essential items you need to take care:
Register the business
Trademark your company name and logo
Software to keep track of income and expenses
Business bank account and credit card
Obtain liability insurance
Connect with service providers (i.e., furniture rentals, storage, moving companies)
Set up a business phone line
Have a business mailing address
Design your website 
Step 4: Get clients
Without a significant volume of clients, you just have a hobby and not a business. One effective way to get referrals is by connecting with real estate agents. After all, they are the one who frequently deals with potential sellers. Your work could make their client's property much more appealing, which tremendously eases the job of the agents.
Start by outreaching the real estate salespersons in your servicing regions. Alternatively, you could join the National Association of REALTORS (NAR). They have over 1. 3 million members, which consist of mostly real estate salespeople and other real estate professionals. Let them know that your home staging work may complement their services.
Most people would not refer business to you immediately. Therefore, you should keep in touch with them regularly. An effective way is to include them in your email list so that you could keep them posted with your updated home staging portfolio. But of course, you need to get their consent first before you add them to your communication list. Once again, if you haven't built up your portfolio, you may volunteer to work on a few properties.
Step 5: Join Home Staging Professional Association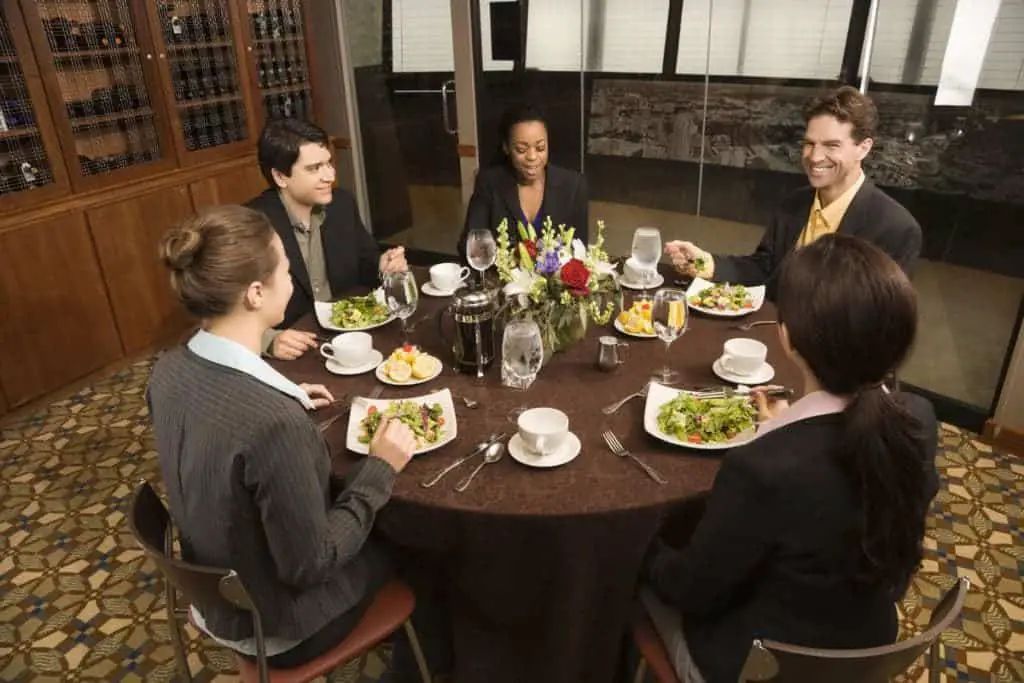 To maintain growth in the long run, you'll need to sharpen your business and home staging skills continuously. Joining home staging trade associations would be an excellent choice. These organizations usually would provide education and industry updates to their members. You'll also have the chance to connect with other home staging professionals through networking events in the local chapters.
Here are two associations you may want to take a look:
Real Estate Staging Association (RESA)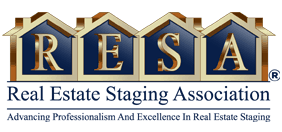 The RESA was formed by a group of 600 real estate stagers and numerous home staging training providers back in April 2007. Their goal is to advance the professionalism, maximize well-being for consumers, and profit potentials for industry professionals.
In addition to the networking opportunity and education materials, one thing I like is their RESA Buying Group. The collective purchasing power from all the members could give you substantial savings on the staging inventory. (i.e., Furniture, decorative items.)
The International Association of Home Staging Professionals (IAHSP)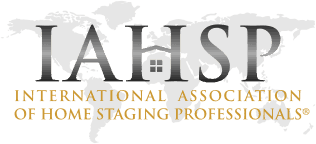 The IAHSP is one of the longest-running home staging trade associations. They started back in 1999 and have thousands of members worldwide. When you become their member, you'll have access to their home staging courses and the wholesale program. Also, they have a massive annual expo where business owners and real estate professionals, affiliate vendors would come together and network at the event.
One thing unique about them is their global-wide coverage. IAHSP does not only have members in the US, but they also operate in Canada, Europe, Japan, Latin America, Israel, and South Africa. Every culture could have a distinct preference when it comes to home decoration. Therefore, joining IAHSP could be helpful if you ever want to connect with real estate stagers from other countries.
The RESA and IAHSP both have local chapters across different cities. You may click here to see if they are available in your region.
Related Questions about the Home Staging Career in Alabama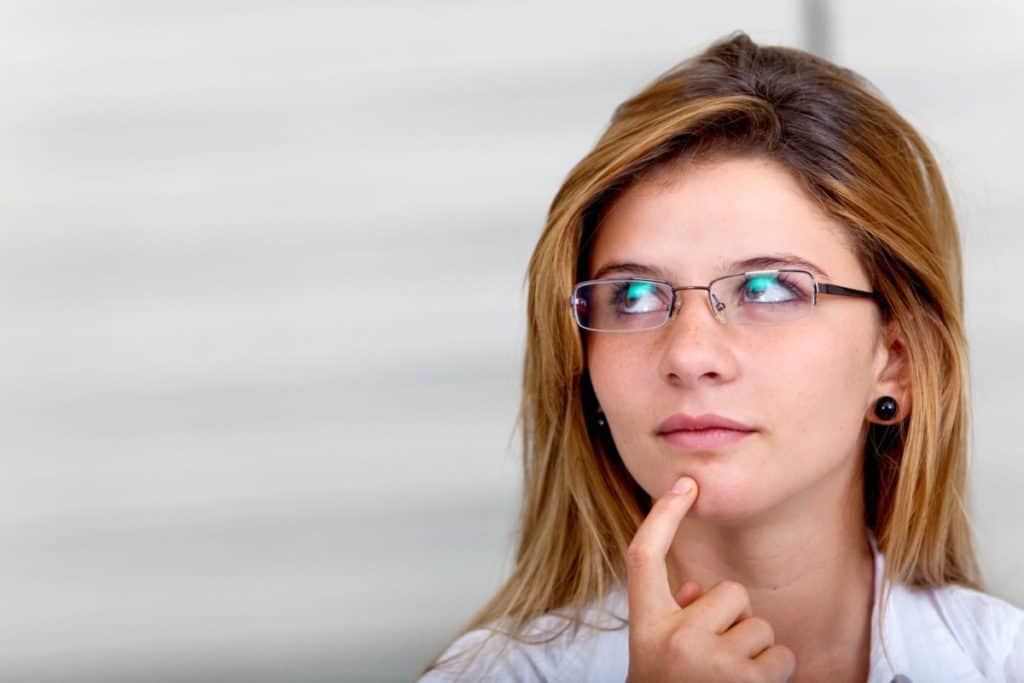 How much can you make as a home stager in Alabama?
Home stagers in Alabama make an average of $42,681/year. Although the income range of home stager mostly falls between $25,491 to $39,994, some high earners are making as high as $71,200 per year. (+)
The real question is, what can you do to become part of the top-earning group. Here's an article where I will uncover the income of real estate stagers in different states, how do home stagers charge their fee, and practical tips to increase your earning.
(+) Source: ziprecruiter.com (Feb 17, 2020)
Is there a demand for home stagers in Alabama?
Alabama has a population of nearly 4.91 million residents. It's most populated city is Birmingham, then followed by Huntsville and Montgomery(*). According to ZipRecruiter.com, the market for the Home Staging in Alabama and the surrounding region is very active. 
In the NAR 2019 Profile of Home Staging report, 83% of buyers' agents indicated that staging does help a buyer to easier visualize the property as their future home. Whenever there are sellers wanting to sell their property at a higher price, there is always a demand for real estate stagers in Alabama.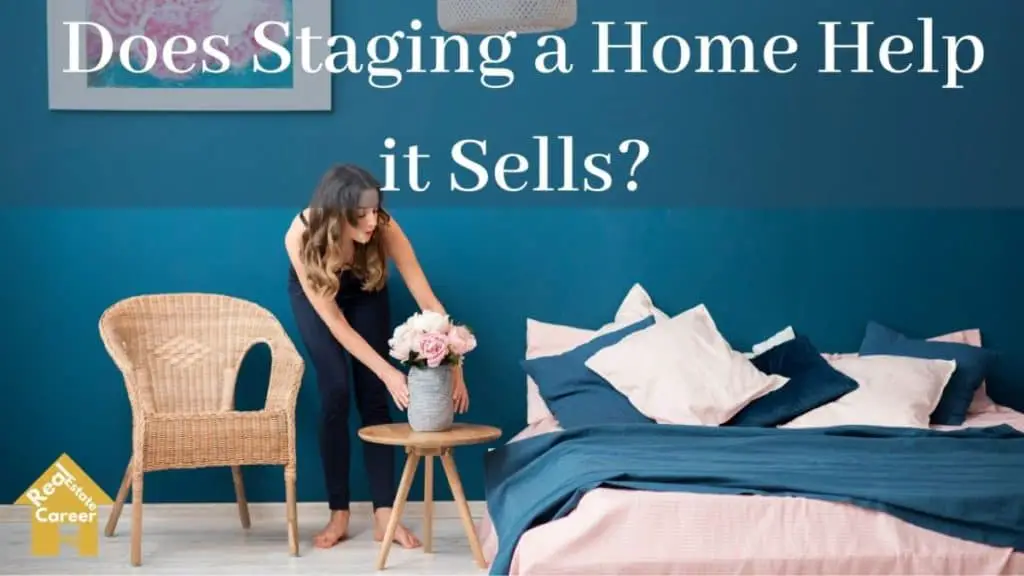 (I also wrote another article that covers the value that a home stager could provide to their clients. In there, you'll also learn whether it's better to sell a house empty or staged? Does staging add value to a home or help it to sell faster?)
However, when you are choosing your target niche, you may consider homes in a higher-priced neighborhood. To illustrate my point, a 5% increase of a $200,000 is only $10,000, whereas a 5% increase of a $1,000,000 house is $50,000. Therefore, owners of a more expensive property may be more willing to pay a bigger premium for your services.
Also, you need to consider the population of different cities. After all, you can only have businesses when there are people in your servicing area.
(*) Source: WorldPopulationReview.com
Here are median home values and population of the top cities in Alabama
| Cities | 2019 Population  | Zillow Home Value Index | Median Rent |
| --- | --- | --- | --- |
| Birmingham | 210,999 | N/A | N/A |
| Huntsville | 199,487 | $152,200 | $1,095 |
| Montgomery | 197,337 | $85,300 | $895 |
| Mobile | 191,437 | $121,100 | $900 |
| Tuscaloosa | 103,068 | $153,400 | $1,200 |
| Hoover | 85,767 | $290,700 | $1,599 |
| Dothan | 68,396 | $135,300 | N/A |
| Auburn | 66,535 | $259,300 | N/A |
| Decatur | 54,226 | N/A | N/A |
| Madison | 50,926 | $220,900 | $1,400 |
Source: Zillow.com and WorldPopulationReview.com
Do you need a license to be a home stager in Alabama?
No, you do not need a license to be a home stager in Alabama. But you should consider taking a course from an experienced home staging coach. A well-designed learning program could save you years of trial and error in the business.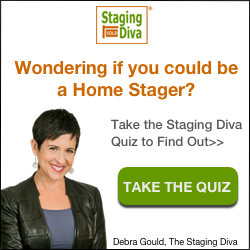 (**)
Do you need a degree to be a home stager in Alabama?
No, you do not need a degree to be a home stager in Alabama. However, it would be an asset if you have taken college/university courses that are related to interior design or real estate.
How much does it cost to start a home staging business?
The cost to start a home staging business is relatively low if you are comparing to bricks-and-mortar types of companies. The total cost of the essential setup (i.e., business registration, website) we discussed before could be in the range of $1000 to $2000.
At the initial stage, you probably do not have any staff on a fixed payroll. Also, you may want to rent the staging decorative rather than purchasing inventory.
Furthermore, it could take months or over a year before you see a significant inflow of income. Therefore, you should have at least six months of savings to maintain your living.
Here's a step-by-step guide on how to start a home staging business. In there, you'll find a clear plan of executions such as register the company, build up the work portfolio, prepare the supplies that are essential to operating the day-to-day activities.
Disclaimer: The information in this post is for general information only, and not intend to provide any advice. They are subjected to change without any notice, and not guaranteed to be error-free. Some of the posts on this site may contain views and opinions from individual not related to JCHQ Publishing. They do not necessarily reflect our view or position.
(**) Affiliate Disclosure: Please note that some of the links above are affiliate links, and at no additional cost to you. Our company, JCHQ Publishing will earn a commission if you decide to make a purchase after clicking on the link. Please understand that we include them based on our experience or the research on these companies or products, and we recommend them because they are helpful and useful, not because of the small commissions we make if you decide to buy something through the links. Please do not spend any money on these products unless you feel you need them or that they will help you achieve your goals.
Reference: