(**) Disclosure: This post may contain affiliate links, meaning our company, JCHQ Publishing will get a commission if you decide to make a purchase through the links, but at no additional cost to you.
When you are starting in the real estate appraisal career, it's reasonable that you would want more work orders. Unless you have a significant cash reserve, your bills and daily expenses depend on the revenue your business could generate.
One of the ways is to get on the bank's appraiser list. After all, this is where most of the lending transactions occur. There is certainly a huge demand for appraisal work.
How to Get on Banks' Appraiser List? To get on banks' appraiser list, you will need to provide them with business references, sample appraisal works, appraiser license, and copy of insurance.
In this post, I'll go over some standard procedure in getting on banks' appraiser list, the criteria they use in the selection process. I'll also discuss where this segment of the industry is heading, and helpful tips to increase your chance in gaining appraisal assignments.
Standard Procedure to Get on Banks' Appraiser List
I checked with several appraisers and a VP of a lending institution. Here are the common steps to get your foot into the banks' door.
Step 1: Provide a cover letter or resume
Similar to applying to any other job, you should always have a cover letter or resume ready. However, you must put yourself in the shoes of the recruiting personnel.
Since they could be reviewing many applications every day, the key question is how you can make their job easier?
The simple answer is to include Relevant Details! On your cover letter, you could briefly explain the type of properties that you are specializing, your standard turnaround time, and service areas.
In your resume, you should include details such as the level of appraiser license you are holding, professional designations, college/bachelor degree.
For work experience, focus on jobs that are highly related to the real estate appraisal industry. Extensive work hours as a real estate appraiser would be a great asset. Even prior work history in a real estate related field could be a nice add-on. (i.e, real estate agent/property manager/home inspector.) However, your high school part-time job at a fast-food restaurant probably does not make the cut.
To make things more creative, not only you could include a professional photo on your resume, but you could also include a link. It would direct the recruiting staff to a short clip (under 3 minutes), where you verbally explain how your appraisal services could be helpful to their company.
Step 2: Obtain credible references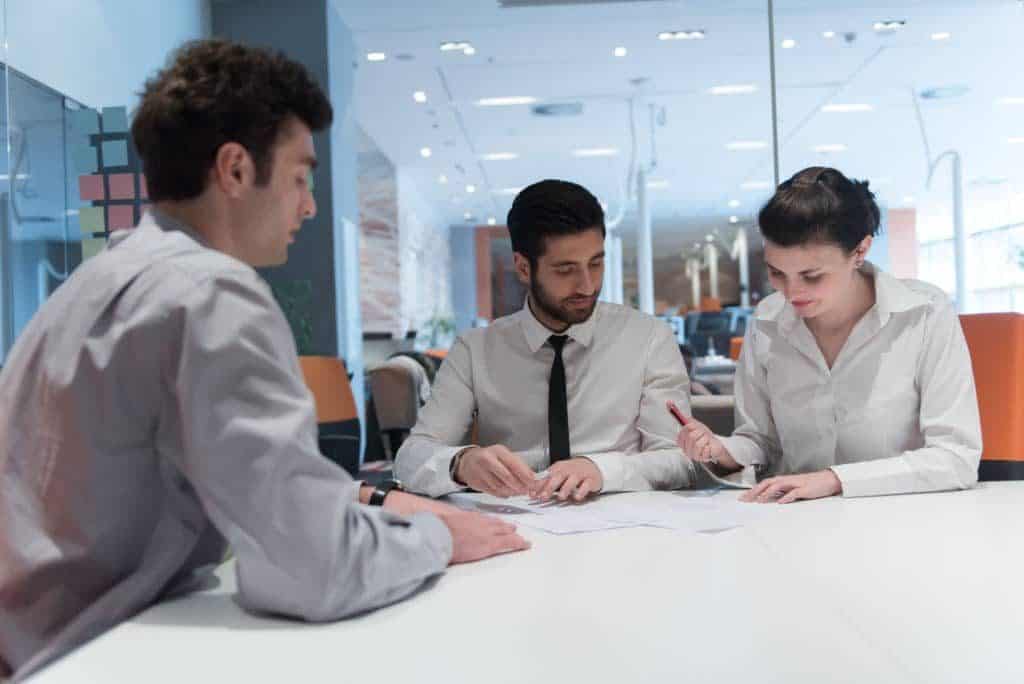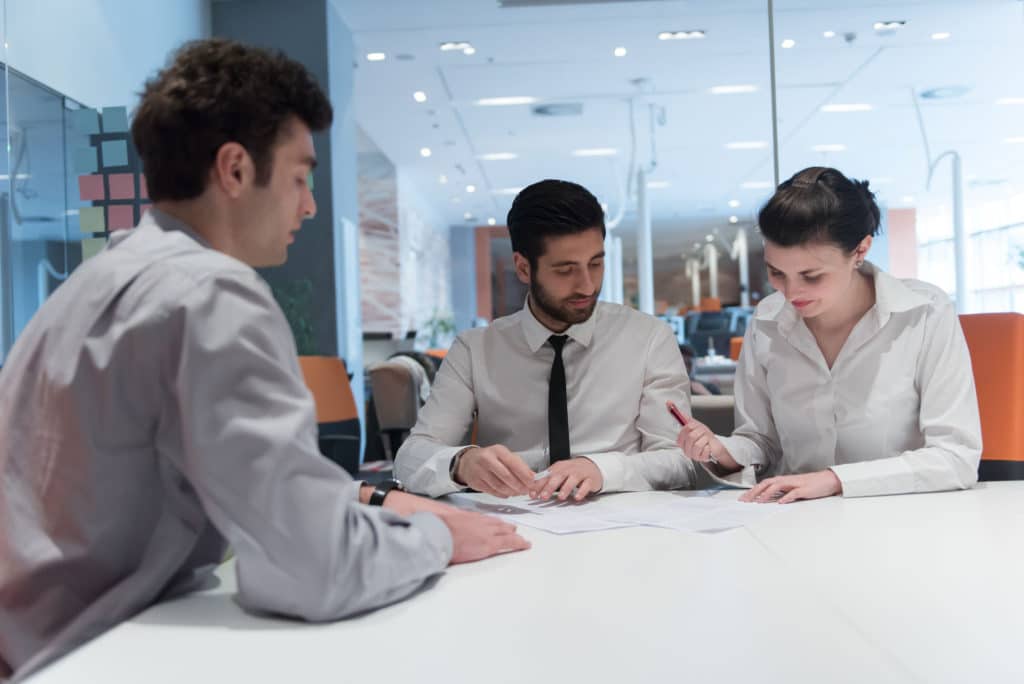 Too many times, I have seen people putting down their best buddy's name from high school as a reference. Although this might work if they are also in the real estate industry, chances are they are not.
To be honest, if you were the recruiting personnel, how your friend thinks of you does not reveal much about your business practice. Therefore, you should obtain references from people who actually have used your appraisal services.
For instance, you could contact the realtor, mortgage broker, home inspector, loan officer whom you have co-work in a real estate transaction. Since they had witnessed the level of your services, their reference would be more powerful and trustworthy. But of course, you should only put them as a reference if you are satisfied with your appraisal work.
Another good source of reference would be your previous supervisory appraiser. You should have worked with them long enough where they are comfortable in recommending you.
If you are just starting in this career, and do not have anyone to put out as a reference, then you could consider volunteering at some real estate associations. For example, local chapters of the Appraisal Institute or the National Association of Realtors. Once the group members get to know you well, I'm sure they'd be happy to become your business reference. (Here's a list of real estate networking groups that you might find it helpful)
Step 3: Submit sample appraisal works
Although you should submit your best appraisal reports for review, you need to send the ones that are strictly related to this particular bank's line of work. For example, do they mostly lend to residential or commercial properties? Single homes? Multiplex? Farmland? Retail stores? Office building?
If they only do commercial deals, it wouldn't be helpful if all your work samples are residential.
This submission would require some understanding of the lender's business. Usually, you could find out the details on their website.
Step 4: Provide a copy of the state appraiser license
You need to hold an appraiser license in the same state where subject properties are located. Therefore, you should find out the servicing area of the bank you're applying.
Before you submit the license copy, make sure it is not expired, and all details are correct on the National Registries. The last thing you want to happen is disciplinary action against you is displayed by mistake.
It would definitely deter companies in hiring you for appraisal works. You can search your license profile by entering your full name, state, or license number.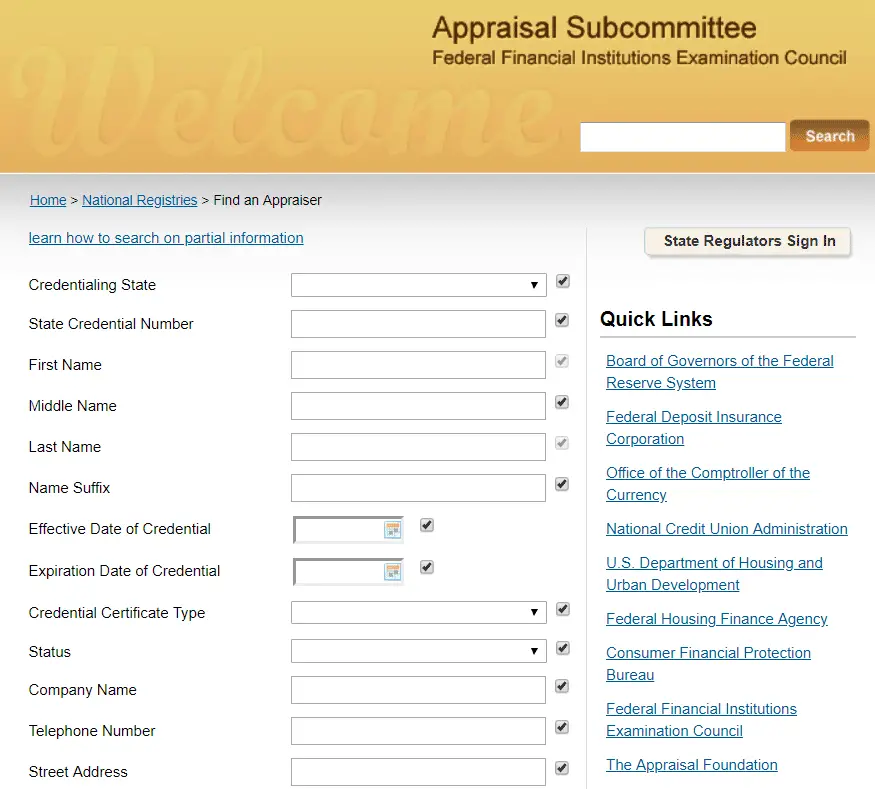 Step 5: Include a copy of error and omission insurance
As we are in the age of complaints and litigations, banks need to ensure the appraisers that they work with have adequate coverage. It is to cover wrongdoing in their appraisal works.
Since more and more confidential information is transmitted through the internet these days, some banks might also require you to have a Cyber Liability coverage.
(On a separate note, due to the same security concern, some banks only accept assignments that are submitted through their designated online platform. AppraisalPort is one of the common ones. Here's an article about it.)
How do Banks Pick Appraisers?
1) Meeting the regulation requirement
After the last housing market meltdown, the regulation to appraisers has become a lot tighter than before. When a bank chooses an appraiser for an assignment, they need to ensure there is no conflict of interest. Also, their work must be independent and unbiased. There could be an engagement letter in confirming that you have no direct/indirect financial interest in the subject property.
To avoid outsourcing works to a specific appraiser, many institutions use a rotation model for assigning work.
2) Review credential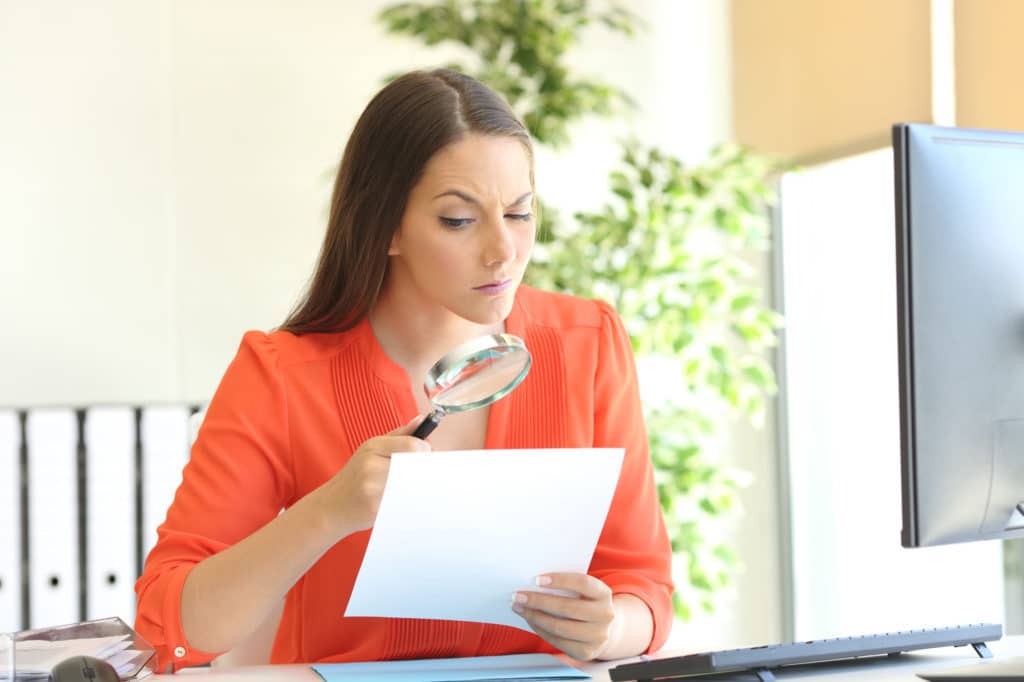 The bank recruiting staff would also review your appraiser license level. It is important to them because your license determines the value and complexity of the property that you could work with. This is why many institutions only accept Certified appraisers on their approved list.
If you have any professional appraiser designation, it could be a great asset. It demonstrates to them that you have acquired a wealth of appraisal knowledge, and are maintaining a high level of professionalism.
SRA and MAI are two widely recognized credentials offered by the Appraisal Institute. Here are two articles about these designations:
Furthermore, if there were recent disciplinary action to your license, they would also put that into consideration. Some would try to understand and ask you to provide more details about the incident, while some might just reject your application.
3) Price & experience
If you are working on a cookie-cutter assignment, then your bidding price would be the far most important factor. Many residential appraisers said their chance of getting appraisal orders is merely a price war.
On the other hand, if the subject property is more complex, then they would look more closely on your experience. They need to ensure you have the right skill set to develop an accurate appraisal value.
But even if a property is non-complex, some lenders require you to have a minimum of 1000 hours of appraisal work experience before they would assign any work to you.
4) College/Bachelor's degree
Although some appraisers argue that a degree does not necessarily reflect their appraisal knowledge, the bank recruiting personnel might not totally agree.
Remember, most banking institutions have a corporate ladder model. Employees with a college or university degree often lead to a higher chance in a promotion. They could also apply the same mindset when accepting appraisers in their list.
[Read: Do You Need a College Degree to be a Real Estate Appraiser?]
Where are Banks and Appraisers Relationship is Heading?
As mentioned earlier, after the housing bubbles, the regulation on the appraisal industry became more stringent. Regulators put great emphasis on appraiser independence, and whether there is a conflict of interest.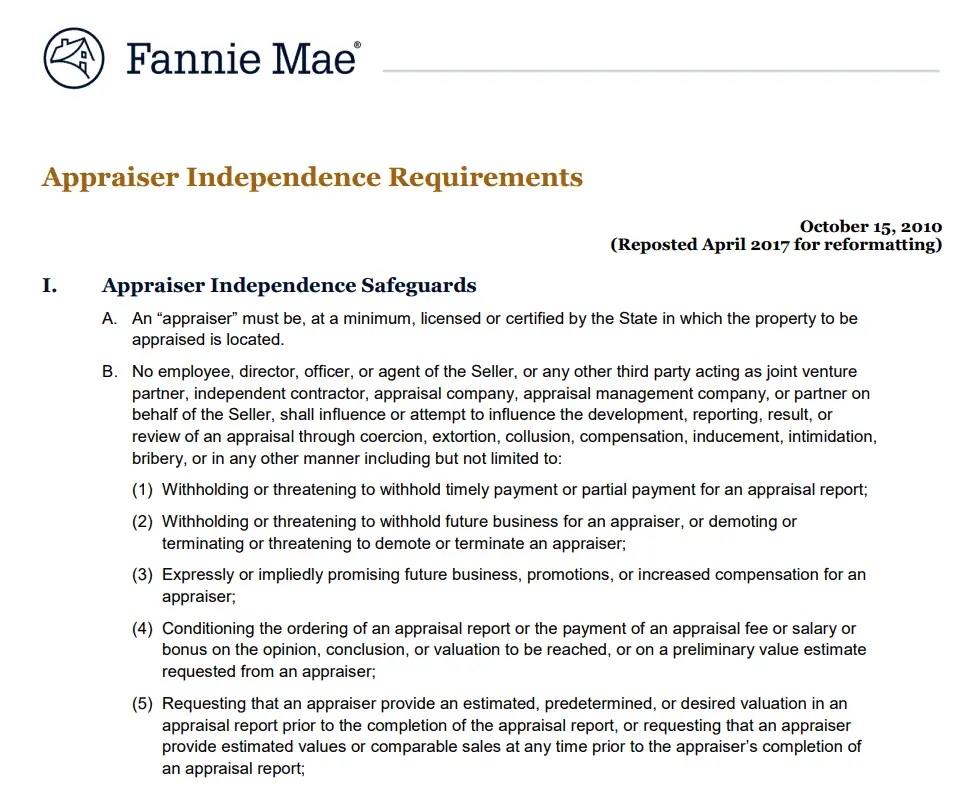 As a result, many lenders do not directly assign work to individual appraisers. Instead, they outsource this role to Appraisal Management Companies (AMCs). Not only it releases their workload in selecting appraisers, but it could also reduce their compliance burden.
Some appraisers dislike this setup because the AMC is taking up a split of their commission. But some welcome the change since they can offload most of the admin duties to the AMC.
[Read: What is an Appraisal Management Company (AMC)?]
Conclusion
Getting on the banks' appraiser list is undoubtedly a great way to gain more work opportunity. You should have good preparation to demonstrate your ability while having a thorough understanding of the lender's line of work.
Besides getting appraisal works from banks, you should also diversify referral sources. Here's another article which talks about how real estate appraisers find works in the appraisal industry.
So here's all I have to share for now. Do you like this article? If so, please share it.
Related Questions
1) Can an appraisal be reassigned to another lender?
An appraisal cannot be reassigned to another bank. The reason is each lender could have different requirements for the report. If the original appraisal was developed some time ago, the market condition, comparables, and other factors could also vary due to the different timing.
Therefore, your work for one client may not necessarily fulfill another client's.
If a different lender requests for an appraisal for the same subject property, then it would be considered as a new assignment. But keep in mind, if there were confidential details from the original clients, then you must obtain their consent before sharing it with the new lender.
Disclaimer: The information in this post is for general information only, and not intend to provide any advice. They are subjected to change anytime without notice, and not guaranteed to be error-free. For full and exact details, please contact the Appraisal Board in your state, the education or service provider.
Reference: