(**) Disclosure: This post may contain affiliate links, meaning our website, JCHQ Publishing will get a commission if you decide to make a purchase through the links, but at no additional cost to you.
Before we jump into the details, I want to clarify that there is no real estate "agent" in Indiana. The reason is unlike most other states, agents are licensed as "broker" in Indiana. Therefore, when I mention real estate agent in this article, I'm really referring to the entry brokers.
To become a real estate agent in Indiana, you need to complete the 90 hours of pre-licensing real estate courses and pass the real estate broker exam.
You'll also need to register at the Indiana Real Estate Commission. It is part of the Indiana Professional Licensing Agency, which responsible for issuing licenses and regulating the real estate industry.
There are two types of IN real estate brokers.:
Broker (or what most people would still call agents)
Managing Broker (where you could build up your team of agents)
If you are interested in knowing about a real estate career in Indiana, then this is the guide for you. Not only you'll learn about the step-by-step process to become a real estate broker, but you will also find helpful information such as the salary, career outlook and a list of top real estate firms in Indiana.
How to Become a Real Estate Agent (Broker) in Indiana?
Step 1: Meet the Basic Requirement
Citizen of the United States or lawfully admitted alien
At least 18 years of age
Have a valid Social Security Number
Step 2: Complete the Pre-Licensing Education
You are required to take 90 hours of course which covers different real estate concept. It would include topics such as:
real estate basics and law
real estate brokerage operation
real estate finance
real estate contracts
Indiana real estate license law and real estate commission rules
closing real estate transactions
real estate brokerage
earnest money and trust accounts
property management
financing instruments and loan products
real estate loan underwriting
current and geographic real estate topics
It can be taken in a classroom setting or online, but it must from an approved education provider.
When choosing a real estate school, I prefer one where you could take the courses online. This way, you could study at your own pace whenever and wherever. RealEstateExpress is a trustworthy real estate education provider. You may click here to see whether they offer pre-licensing course in your state. (**)
Step 3: Pass the IN Real Estate Broker Exam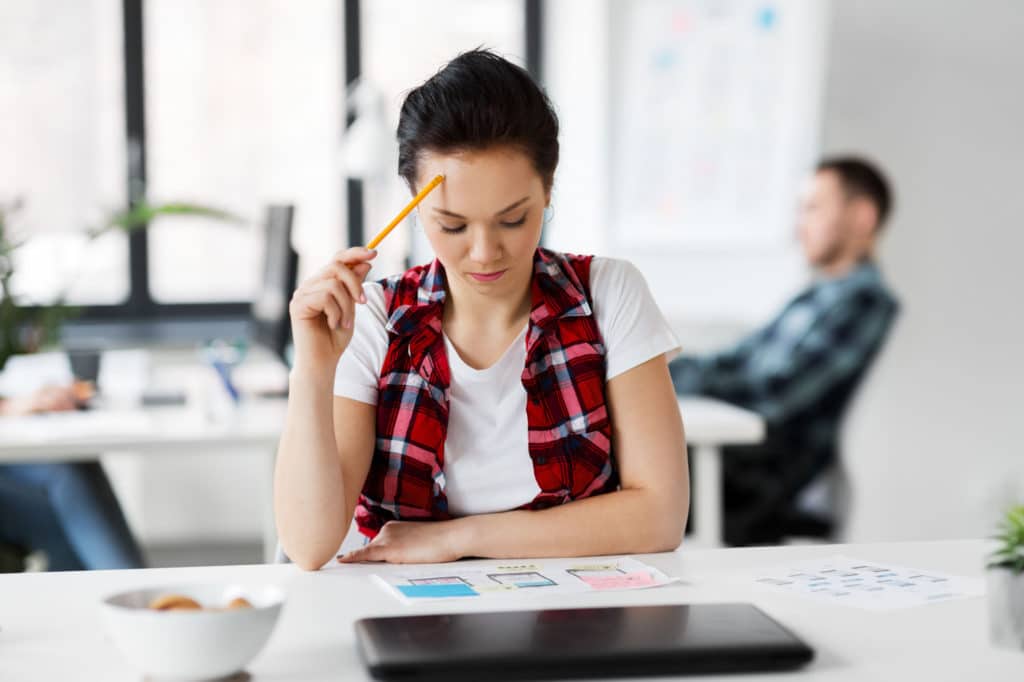 The exam is to test your knowledge on the real estate topics that are covered in the pre-licensing education. You must write it within 365 days that you completed the required courses. Make sure you bring along the course completion certificate to the test center.
The examination consists of two portions, the National portion and State portion. There are 125 items and you'll be given 240 minutes in writing it. (I'll also include more details on what will be tested later in this guide.)
The test is administered by the PSI. To register, you need to complete their online exam registration and provide them with the required documents. There is a $53 examination fee which could be paid by credit card. Also, since the exam is a computerized test, your result will appear immediately on the screen.
(Here's a Real Estate Study Hacks in helping you to pass the exam on the first try.)
Step 4: Find a Sponsoring Real Estate Broker
You are one step closer in becoming a real estate broker. After you pass the exam, you must work with a managing broker who would sponsor your license.
But don't rush into working for just any broker. Finding a good trainer is crucial at the initial stage of your real estate career. A thoughtful and experienced trainer could teach you a repeatable and systematic process in running your business profitably.
You will find some of the top producing IN real estate brokerages later in this guide.
Step 5: Register with the IN Real Estate Commission
Now, you may submit the application in registering for the real estate broker license. In there, it will ask you details such as whether you have completed the pre-licensing education, exam, and who is your Managing Broker. There is also a $60 fee payable to the Indiana Professional Licensing Agency.
Once you have completed the application and have all the necessary documents ready, you may mail them to the IN Real Estate Commission. Their mailing address can be found in the top right corner of the form.
Keep in mind that your application must be received within one year of the date that you passed the exam.
How to Become a Managing Broker in Indiana?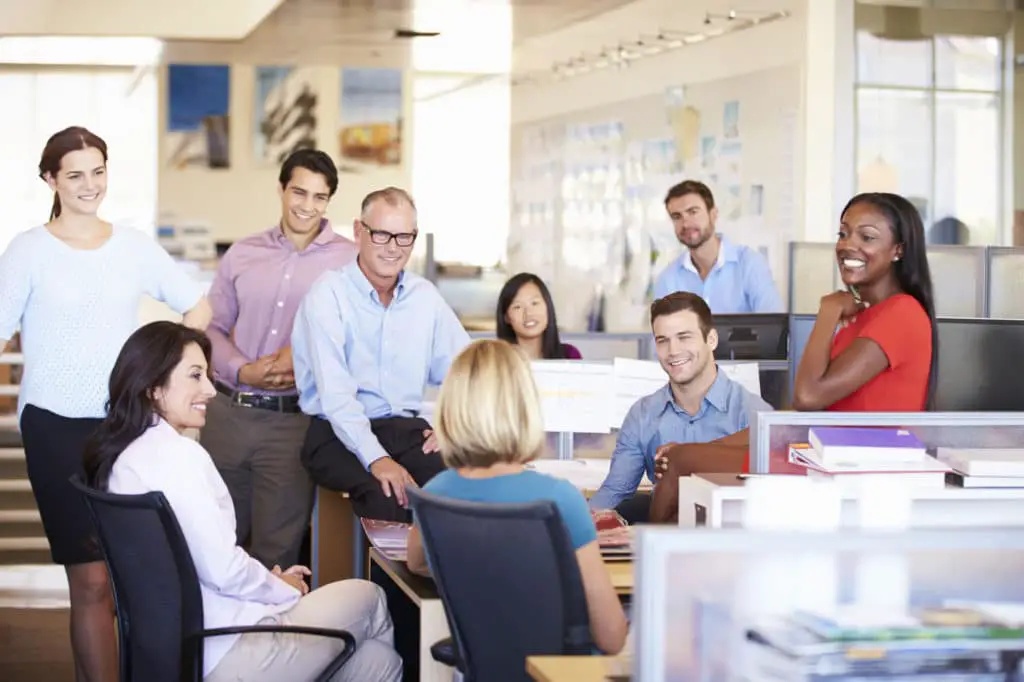 Once you have established a solid client base and develop the necessary skills, then you could consider expanding your business to become a real managing broker.
This allows you to build a team of real estate agents, where your brokerage could be providing training, marketing, administrative support, office space, and a subscription to industry software. In return, you would get a share of the commission from the transactions that your real estate sales associates handle.
Step 1: Meet the Basic Requirement
You'll need to be at least 18 years old, completed high school education, have a valid Social Security Number, Citizen of the United States or lawfully admitted alien.
Step 2: Fulfill the Work Experience Requirement
You must be an "Active" real estate broker for at least 2 years .
Step 3: Complete the Required Course
You must complete 24 hours of qualifying managing broker course from an approved education provider.
Step 4: Register with the Indiana Real Estate Commission
Similar to the registration process of being a real estate broker, you need to fill out an application. Here's link to download the application for designation as a managing broker.
On the form, it would ask you the status you are applying for.
So which status should you obtain? It really depends on what type of business structure you want to set up your business – for example, do you want the business to operate in your personal name or the brand of a company? Will this be a sole proprietorship or limited corporation? You should discuss with your accountant before applying.
(I have another article which talks about the role of different brokers. This may give you more clarify about the options. You could click here to read it)
Surprisingly, as I was reading the managing broker eligibility requirement. I found out that there is no extra fee to upgrade Individual license. However, if you are getting a Business Entity License, then there would be a $50 Broker Company fee, and $25 Registration of Professional Corporation fee.
Once you completed the form and have all the required documents ready, you may mail it to the IN Real Estate Commission.
Here are more details about the IN Real Estate Broker Exam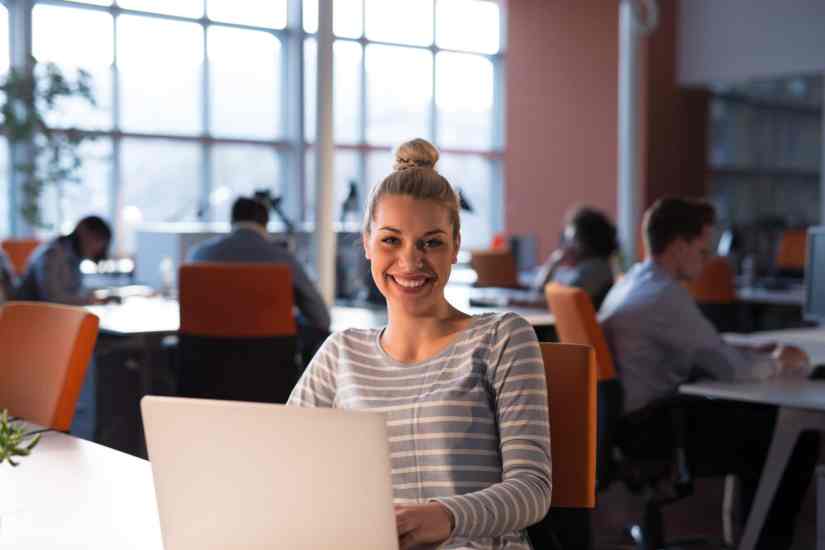 This exam is to test your knowledge and understanding of real estate law, principle and practices, and mathematics.
How many questions are on the IN real estate exam?
| Real Estate Broker Exam Portion | # of Scored Items | Time Allowed | Passing Score |
| --- | --- | --- | --- |
| National | 75 items (80 points) | 150 minutes | 60 points |
| State | 50 items (50 points) | 90 minutes | 38 points |
What topics will be tested in the Indiana real estate exam?
When you are studying for the exam, it is wise to spend more time on sections that are more heavily weighted. Keep in mind that you'll need 75% on the national portion and 76% on the state portion to pass the exam.
Here's the content of National Portion:
| Exam Content | Weighting (Broker) |
| --- | --- |
| Property ownership | 10% |
| Land use controls and regulations | 5% |
| Valuation and market analysis | 7% |
| Financing | 8% |
| General principles of agency | 11% |
| Property disclosures | 7% |
| Contracts | 18% |
| Leasing and Property Management | 5% |
| Transfer of Title | 7% |
| Practice of real estate | 14% |
| Real estate calculations | 8% |
Here is the State Portion Content Outline
| Exam Topics | # of Items |
| --- | --- |
| The Indiana Real Estate Commission | 4 |
| Licensing | 8 |
| Statutory & Regulatory Requirements | 18 |
| Statutes & Rules Governing Licensees | 16 |
| Real Estate Office Procedures | 4 |
Looking for more ideas in passing the IN real estate exam? Here you go!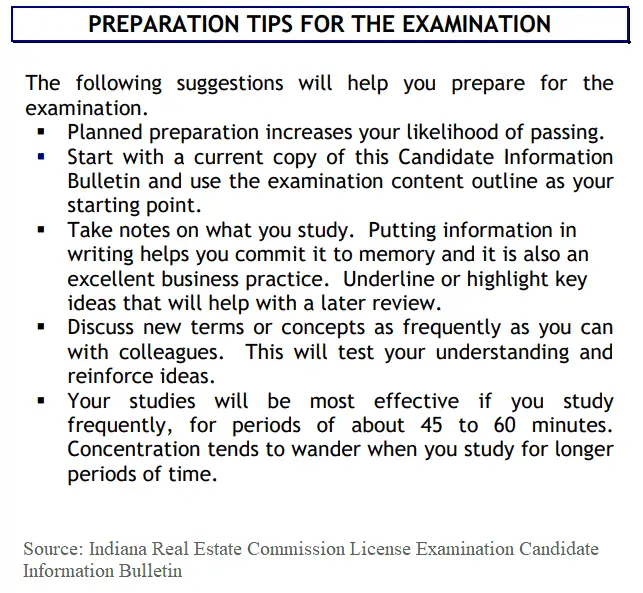 PrepAgent is an exam prep that I highly recommend. Many students were able to pass the real estate exam after doing their practice questions. Over 97% of users provided a 5 out of 5 stars rating to them on Facebook. Click here to check out their package options. (**)
Check out these practice questions
SAMPLE BROKER AND INSTRUCTOR QUESTIONS (SCENARIOBASED) Scenario:

You are hosting an open house. Mr. and Mrs. Charles Martin come into the house. You greet them and show them the house. The Martins tell you the house is exactly what they are looking for and they are very interested in purchasing it. You then give them information showing the various types of financing available with down payment options and projected payments.

Mr. Martin tells you they have been working with Mary Hempstead of XX Realty, a competing real estate company. Before leaving, you thank them for coming and give them your business card.

A. The first thing on Monday morning, Mrs. Martin calls and indicates they have tried to reach Mary and cannot. They indicate they have a written buyer's agent agreement with Mary's broker. They are afraid someone else is going to buy the house. Which of the following should you do? Select the best answer.

1. Seek advice from your supervising broker.

2. Tell them to come to your office.

3. Ask them to bring the buyer's agency agreement to you for your interpretation.

4. Tell them to be patient and continue trying to reach Mary.

5. Tell them to call Mary's supervising broker or branch manager.

6. Tell them you are really sorry, but there is nothing you can do.

Quote from the Indiana Real Estate Commission License Examination Candidate Information Bulletin
Tip for Passing the Exam: Doing practice questions is one of the best ways to prepare for the real estate exam. It helps you to familiarize with the questions and exam format.
Real Estate Career Outlook in Indiana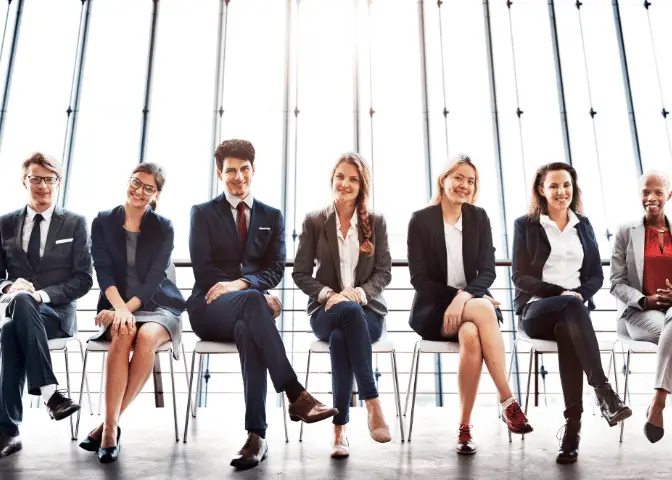 How Much do Real Estate Agent Make in Indiana?
Real estate agents in Indiana earn an average yearly salary of $47,430 typically range between $21,750 and $85,980. (*)
At the beginning phase in your real estate career, you probably would not make a lot, because you have not built up the client base and established trust with the prospects.
But as you continue to gain experience and sharpen your business skills, you should be able to notice a significant improvement to your earning.
Your earning potential as a real estate agent would depend on the price range of the properties that you work with, the number of transactions you could complete, the commission splitting schedule with the real estate brokerage and other factors.
There are 3020 real estate agents in Indiana, which works out to be 0.99 real estate agents per 1000 of workers. (*)
(*) Source: Bureau of Labour Statistics May 2018
[Read: Real Estate Agent Salary Guide – What Makes a 6 Figures Earner?]
Which Cities has the Most Real Estate Business Opportunities in Indiana?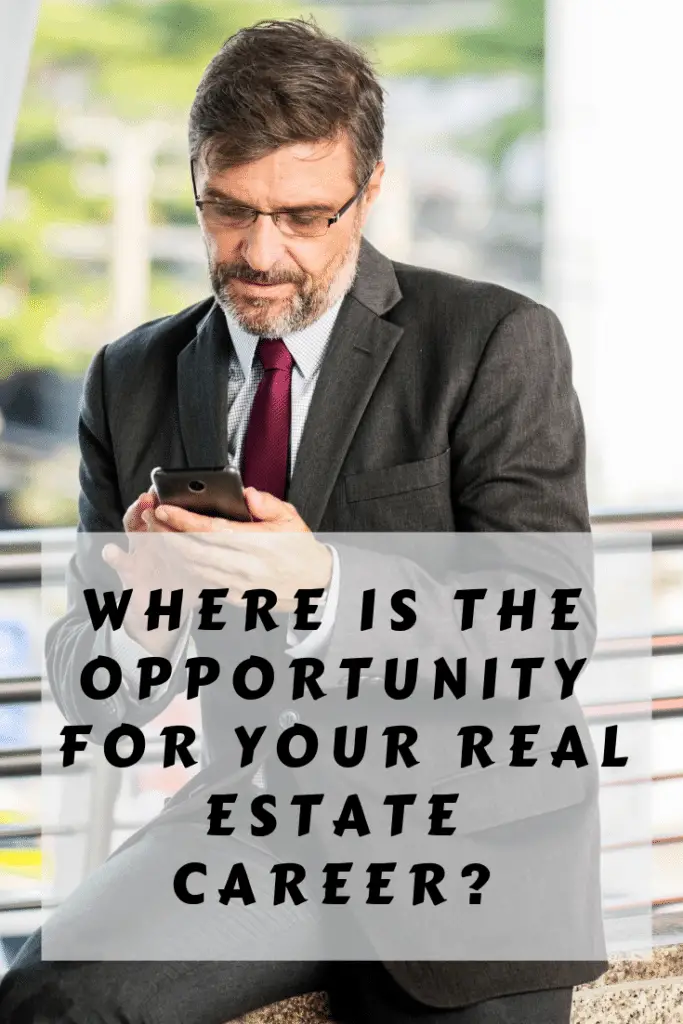 Indiana has a population of nearly 6.72 million, with Indianapolis as the largest city and also the state's capital.
When you are deciding the regions to conduct your real estate business, you should target areas that have a high population. After all, transactions can only occur when there are people.
Also, consider working on properties that have decent value, as this is one of the major factors when calculating your commission. According to Zillow Home Value Index, the median home value in Indiana is $147,400 with median rent of $1,145.
| Cities | Population | Zillow Home Value Index | Market Rent |
| --- | --- | --- | --- |
| Indianapolis | 863,771 | $145,800 | $1,149 |
| Fort Wayne | 269,534 | $138,000 | $795 |
| Evansville | 117,794 | $121,600 | $787 |
| South Bend | 102,347 | N/A | N/A |
| Carmel | 99,996 | $354,500 | $1,700 |
| Fishers | 93,568 | $264,900 | $1,595 |
| Bloomington | 86,481 | $201,300 | $1,275 |
| Hammond | 75,598 | $103,600 | $1,195 |
| Gary | 74,348 | $46,200 | $800 |
| Lafayette | 73,882 | $143,400 | $898 |
How to Choose a Real Estate Brokerage in Indiana?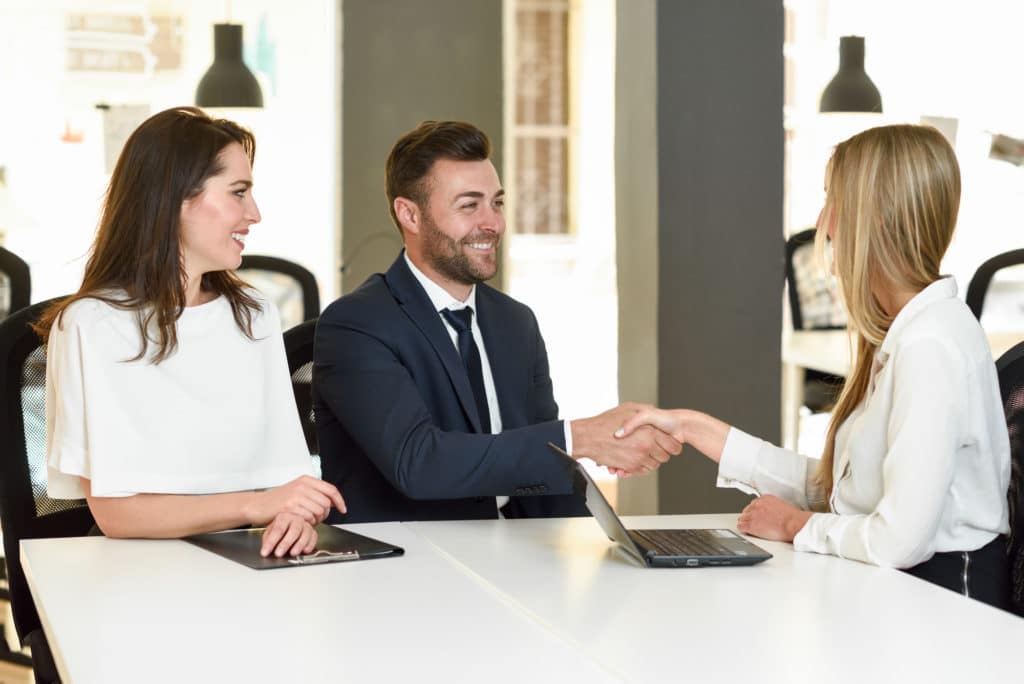 When choosing a real estate brokerage, many people only focus on the commission split, but there are many other factors you also need to consider.
For example, what type of training will they provide? Will they equip you with the skills in finding qualify prospects and closing a sale? Is there a shared office space you could use? Can the brokerage provide you with adequate administrative and marketing support? Will they provide you with leads to work on? Do they utilize up-to-date technology (i.e.: CRM, software subscription) to streamline the daily workflow.
All these would be extremely important especially at the beginning phase of your career.
Below are the top real estate brokerage in Indiana based on their sales volume in 2018. The figures are obtained from RealTrends.com.
| Real Estate Brokerages in Indiana | Cities | Sales Volume in 2018 |
| --- | --- | --- |
| F.C. Tucker Company, Inc. | Indianapolis | $2,756,505,324 |
| CENTURY 21 Scheetz | Carmel | $1,410,068,016 |
| Carpenter Realtors | Indianapolis | $1,266,760,126 |
| Berkshire Hathaway HomeServices Indiana Realty | Indianapolis | $970,170,266 |
| Coldwell Banker Roth Wehrly Graber | Fort Wayne | $806,103,113 |
| McColly Real Estate | Schererville | $803,308,545 |
| RE/MAX Ability Plus | Carmel | $751,863,106 |
| RE/MAX Results | Fort Wayne | $703,316,282 |
| Schuler Bauer Real Estate ERA Powered | New Albany | $666,261,906 |
| Keller Williams Realty Indy Metro Northeast | Indianapolis | $663,037,315 |
| CENTURY 21 Bradley Realty, Inc. | Fort Wayne | $638,568,985 |
| Cressy & Everett, Inc. | South Bend | $578,665,759 |
FAQ about the IN Real Estate Career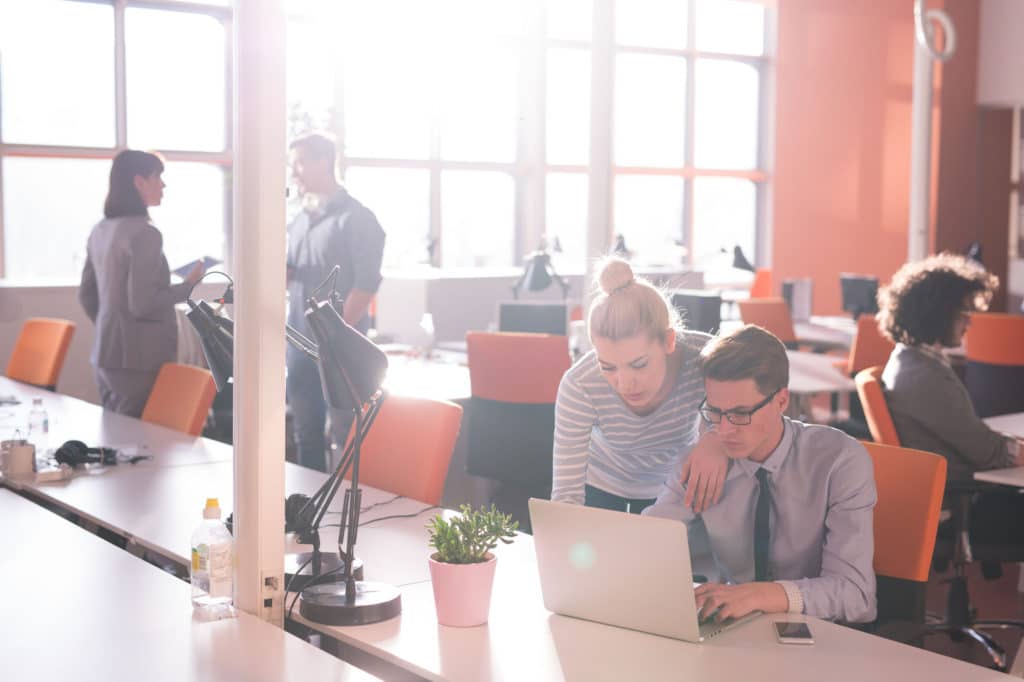 1) How often do I need to renew the IN real estate license?
You are required to renewal the IN real estate license for every three years. Here are the forms for
But you may also renew through their online system.
Make sure you'll do so before the expiry date, else, there will be an extra $50 late fee. Of course, the implication of unable to place a business is even more troublesome.
2) Is there any post-education requirement?
Yes, after you get the real estate license, you need to take 30 hours of approved post licensing courses within the first two years.
But you will be exempt from meeting the regular continuing education requirements until a full 2-year CE cycle is done.
3) What is the continuing education requirement to renew the IN real estate license?
All brokers need to complete 12 hours of CE every year from July 1st to June 30th. The curriculum would include the following:
Indiana real estate transactions (6 hours)
Financing (6 hours)
Business Planning/ Sales and Marketing (10 hours)
Negotiating and Counseling Skills (5 hours)
Cultural diversity and fair housing (1 hour)
Construction (2 hours)
If you are holding the Managing Broker license, then 4 hours of the required 12 hours must be managing broker CE. 
4) I have a real estate license in another state. Can I become licensed in Indiana by applying through reciprocity?
Indiana no longer have reciprocal agreements with any state. But you may still qualify if the licensing requirements of your original state are substantially similar to those in Indiana.
5) Can a felon be a real estate agent in Indiana?
The IN Real Estate Commission would put into consideration of the applicant's honesty, trustworthiness, character and integrity.
Whether a felon can be a real estate broker is subjected to how the licensing commission evaluates the case. But don't get discouraged as everyone has a past. The most important is that you can demonstrate that you will serve the public in a fair, honest, and open manner.
However, you may want to confirm with the IN Real Estate Commission before you invest heavily of your time and money into this career.
6) How to Become a Commercial Real Estate Broker in Indiana?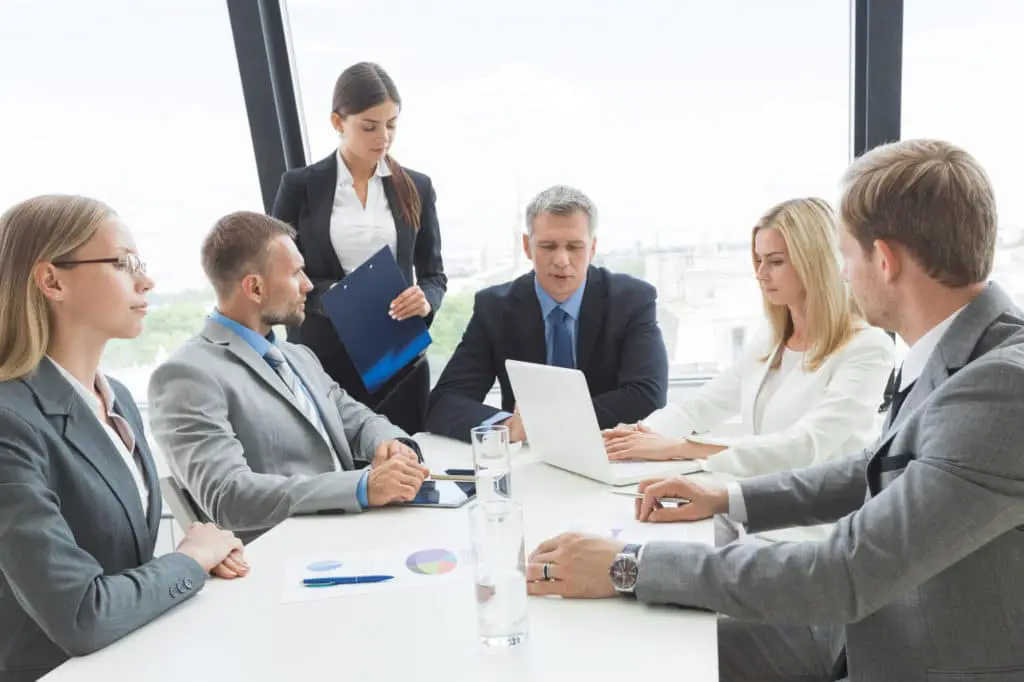 To become a commercial real estate agent in Indiana, you need to complete the 90 hours of pre-licensing real estate courses and pass the real estate broker exam.
Basically, it is the same requirement as we just went through because Indiana does not have separate licenses for residential and commercial agents. However, if you are going to pursue a career as a CRE agent, you should look for a brokerage that could give you the right support and resources.
We have a "Complete Guide to a Commercial Real Estate Agent Career", where we cover the career outlook, earning potential, and response from actual CRE agents. Be sure to check it out.
7) I have more questions about the IN real estate license, whom should I contact?
You could contact the Indiana Real Estate Commission:
Phone: (317) 234-3009
Email: 

[email protected]

Fax: (317) 233-4236
Address: Professional Licensing Agency, Attn: Indiana Real Estate Commission. 402 W. Washington Street, Room W072, Indianapolis, Indiana 46204
The Bottom Line
Becoming a real estate agent could be a rewarding career. Not only in terms of financial sense, but you also get the chance of meeting many people and working on different properties every day.
It is very fulfilling when you can help out your clients in finding their dream home or locate the right buyers for their property. Honesty, hard work, and always putting your client's interest first are the key components to your long-term success.
[Read: 30 Practical Tips to Become a Successful Real Estate Agent]
If you decide real estate is the career that you want to explore further, your first step is to complete the qualifying courses. However, don't select just from any school that comes along the way.
You should find one that has an excellent reputation and long-term track record of satisfying students. We prefer schools that provide online-courses so that you could take them anytime and anywhere that is convenient for you. Feel free to check out our education resources page for more info.
Disclaimer: The information in this post is for general information only, and not intend to provide any advice. They are subjected to change without any notice, and not guaranteed to be error-free. For full and exact details, please contact the Indiana Real Estate Commission.
Reference: